50+ Social Media Post Ideas for Your Business Account
​Social media marketing is an integral part of business growth. You create accounts, planning to attract a broad audience and turn them into the community of loyal followers. Therefore you intend to become a rockstar brand with consistently growing revenue.
But for this to happen, you need a social media strategy and content. Tons of content. Content that would engage your audience and fit your business needs. You need to come up with some social media post ideas.
And here's where most marketers get stuck:
What type of social media content does your business need, and how to get it?
What business needs does each content type address?
How to create a social media marketing content plan for your business?
By the end of this article, you will know the answers and will get 50+ content ideas for your business social media accounts.
Ready? Let's go!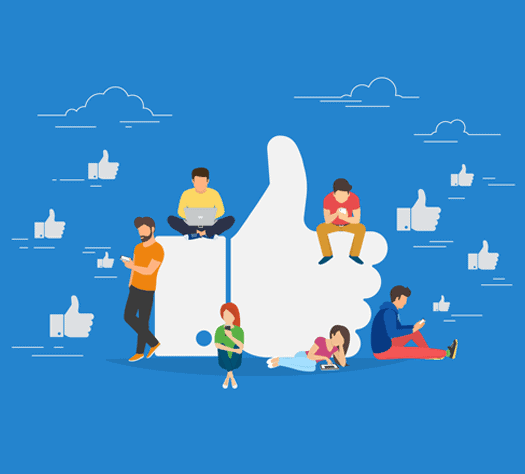 Social Media Post Ideas & Content Types Table of Contents
What Business Needs Do You Address With Social Media Posts?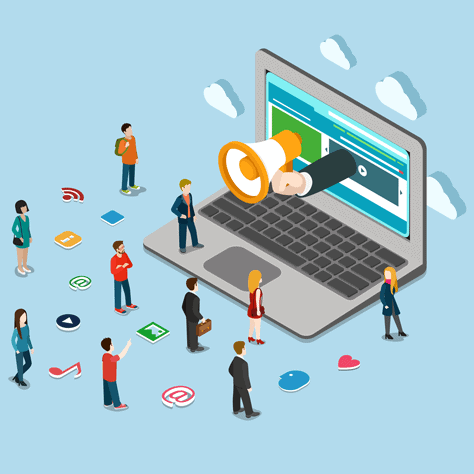 When thinking about the content to post on social media, you need to understand your social media goals: What do you want to reach? Depending on your business needs, you will choose different content types for social media accounts.
So, first and foremost, let's see what business needs your content may cover:
Brand reputation building
Identification of your target audience's needs
Personal brand promotion
Sales
Expert status creation
Audience engagement
Networking
Virality and covering a broader audience
Customer objections handling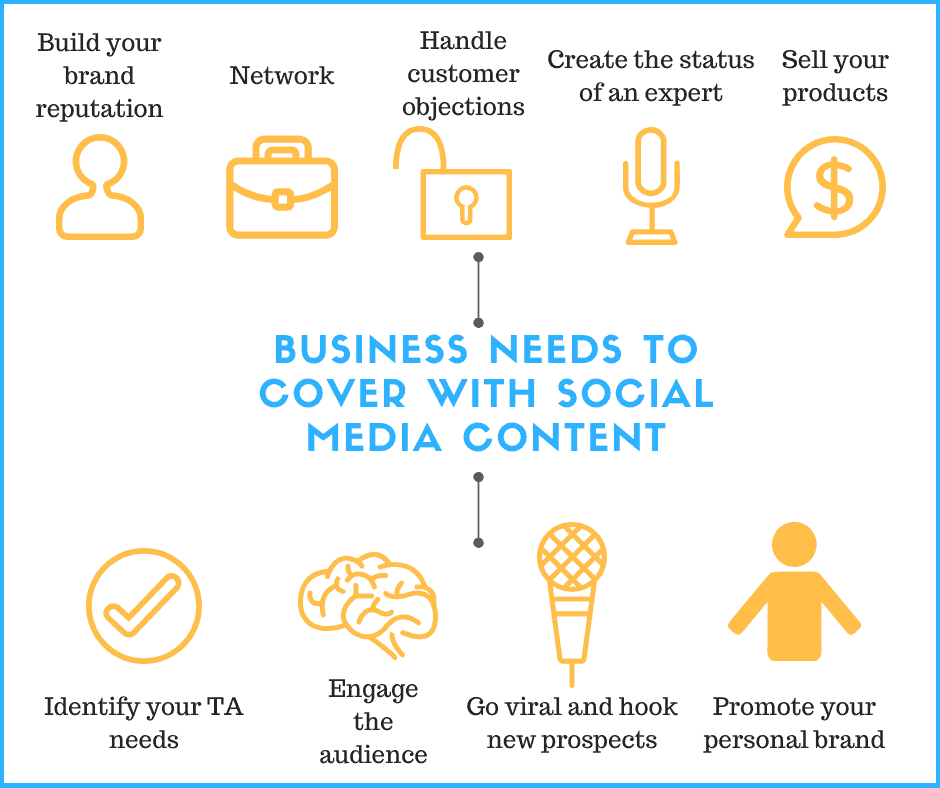 And here go the list of social media content types to cover each of these needs. Choose yours, and feel free to include them in your social media content plan.
Content Types That Help to Build Brand Reputation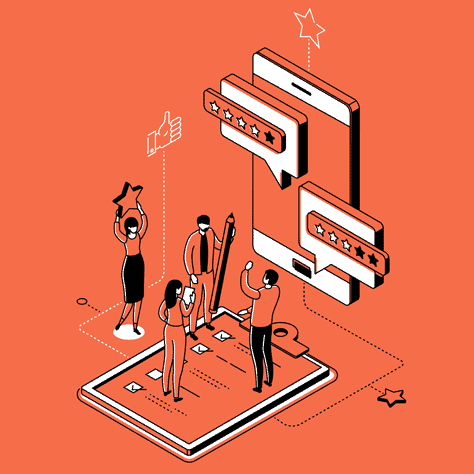 ​Your goal here is to build a reputation for your brand and deal with negative comments from customers or competitors. It helps to build awareness and trust, as well as establish your positioning on the market.
Company News
Post about what happens in your company, introduce your employees, share the news about your features, boast with your social initiatives, etc. Although such posts look boring sometimes, they are must-have for content strategy as they demonstrate that you monitor and keep in touch with the situation on the market.
Niche News
The same here: Do your best to share the news about what happens in your niche, not just in your company, too. In today's rapidly-changing business environment, you need to keep your eyes on the ball. Plus, such posts will demonstrate to your followers that you stay relevant and in sync with everything that happens around.
Social Proof of Being an Influencer
Do you or your employees participate or speak up at niche conferences? Post about it on social media, sharing the details and your role in this event. It's a top content for building your brand reputation. Also, tag other speakers and thank them for insights.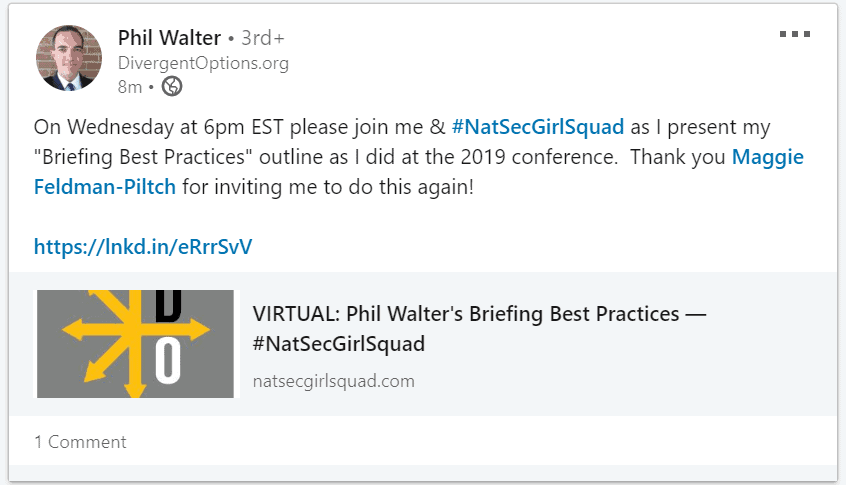 Case Studies
Don't be afraid of sharing your case studies on social media. While some brands don't do that, doubting that competitors could steal their insights, your experience and authenticity will work for your reputation and role for the market.
Testimonials
What do your customers say about your brand? As a professional marketer who cares about customer service, you ask buyers for feedback, don't you? So why not share testimonials and recommendations from happy customers on social media? Let others see what people think of your business.
Social Media Content Types for Sales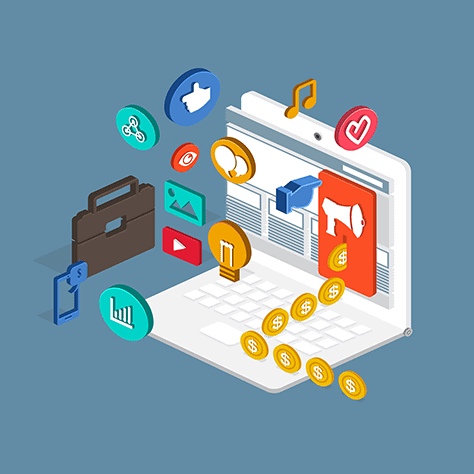 The only goal of this content type is to sell. So choose a social media profile where your audience is more active and present more often — focusing on one social media profile is among the top marketing strategies to implement this year — and make 10-15% of your content promotional there.
Moderation is the key: Don't be overly promotional on social media; the audience doesn't follow you for sales there. It's your community, not a selling platform.
The List of Products/Services You Offer
Here you can post the information about your features and prices, describe new products, share their reviews and ways to use them, etc.
Discounts
Address the FOMO (fear of missing out) of your audience: Announce the sale on social media, and don't forget to mention something like, "Only 5 Left" or "Close in 2 Hours." Add an engaging call to action to motivate your followers to buy.
Giveaways
This one is almost the same as "Discounts," but here you offer conditions and benefits for customers. For example, "Order this — and get that." Variants are many, and everything depends on your opportunities. As well as in sales, use teasers to trigger action.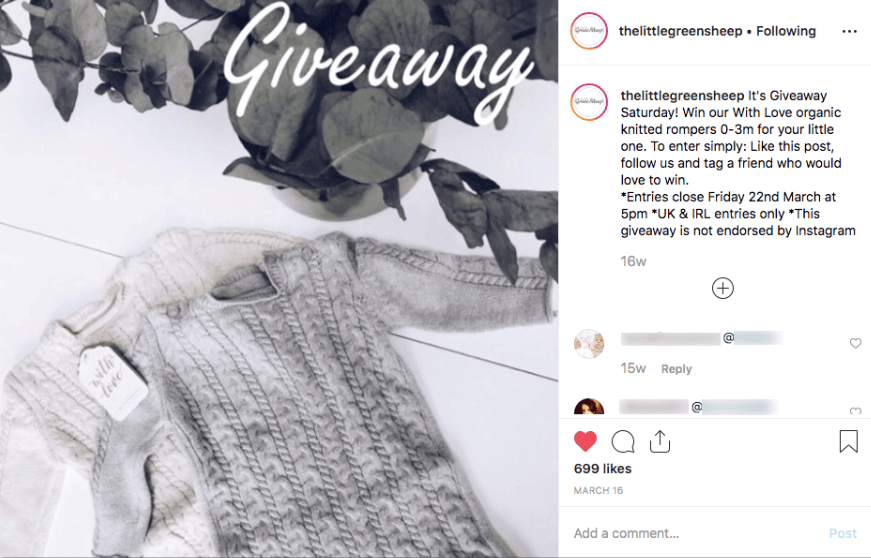 Invitation to Order from You
Two types of content are for your consideration here.
Emotional: It's a proven fact that our buying decision often depends on the emotions we experience at a certain point. So, a compelling story crafted by the rules of expository writing and with emotional calls to action can motivate us to buy.
Practical: It's a post where you explain to people why they should buy from you right now. Show your strengths, tell what makes you so unique, and share facts and numbers.
Which one to choose? It depends on your audience and their motivational type. For example, those willing to lose weight respond to emotional content, while marketers prefer hard numbers. So, do your best to know your target audience inside out.
Content Types to Understand Your Audience Needs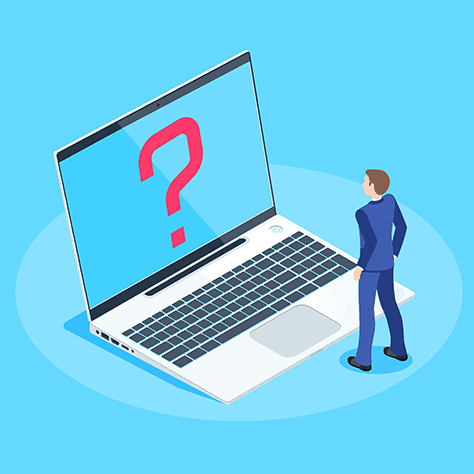 Your goal here is to examine customer needs, create the demand for your product, and learn the doubts and objections of your audience. In case people aren't familiar with your business and its worth, you'll need more time and posts to reveal their needs.
Open-ended Questions
Such posts on social media will work when your audience is open to communication. Ask questions if you understand they are engaged enough to reply.
Examples:
"This Friday, we have a webinar on how to find customers. Are you coming?"
"In what cases do you use our application?"
"What about a contest to win five free tickets to our cinema? Comment if you are in."
Surveys and Polls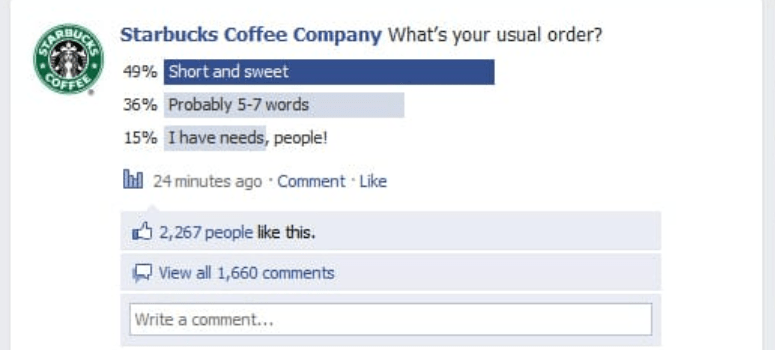 This one is your best option to try if your audience isn't active: Surveys will engage them because, together with polls, such content appeals to human survival instincts, inviting them to act.
Avoid "Yes or No" questions in surveys and polls. Encourage the audience to get involved in the process. For that, think of non-trivial answers to queries or choose an unexpected topic for your survey.
Contests to Answer a Question About Your Product
This content type allows you to kill two birds with one stone: Not only it reveals customer needs but also generates feedback and triggers customer "self-persuasion" that your product is great.
For example, you can post something like, "Write a short poem on what you love in our cakes. Top three poems will get a free cake from our chef!"
Expert Content For Social Media Posts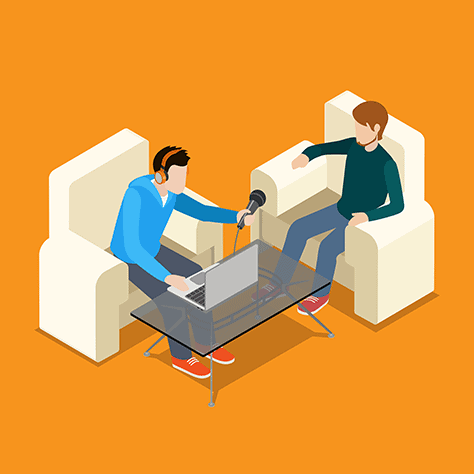 All of you who learn digital marketing understand the role of expert content for brand awareness and trust. Once the audience sees an expert in you, their loyalty and your conversion rocket sky-high. So here go the content types you can post in business social media accounts to create the status of an expert.
Online Interview
Text and video interviews, as well as podcasts featuring you as an expert, build trust even if the topic doesn't relate your business directly.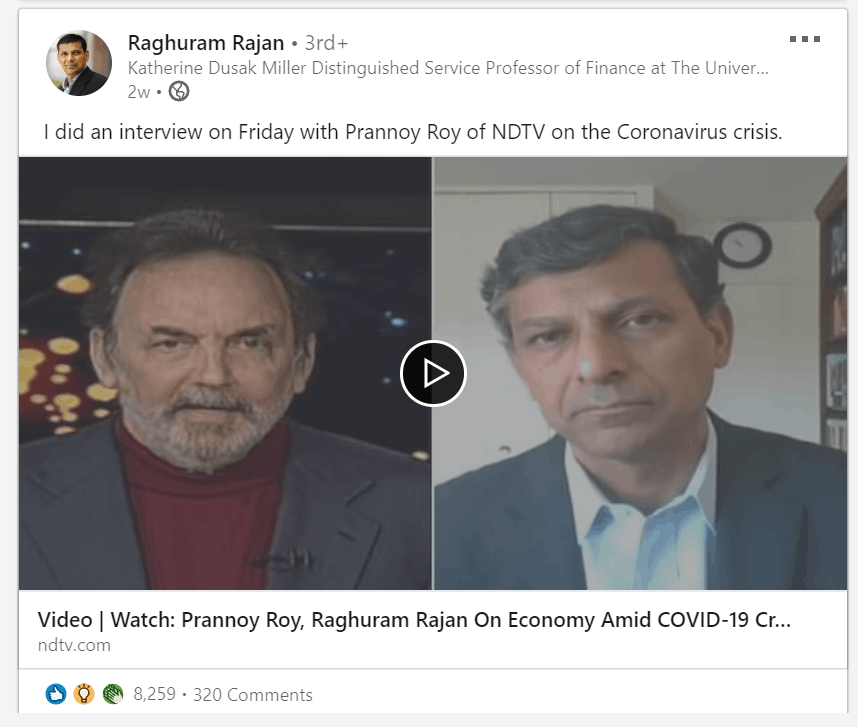 Mind Maps
These are informative and useful content pieces an expert shares with the audience. Such organized information helps them systemize knowledge and solve problems.
Social Media Posts With "Don'ts"
Such social media posts share the information from an expert on what we shouldn't do in the niche. Appealing to the fear of failure, this content is engaging and shareable among social media users.
Examples:
5 Main Don'ts for Internet Marketers
7 Top Mistakes You Do in Texts for Landing Pages
5 Reasons Why 90% of Startups Fail
Infographics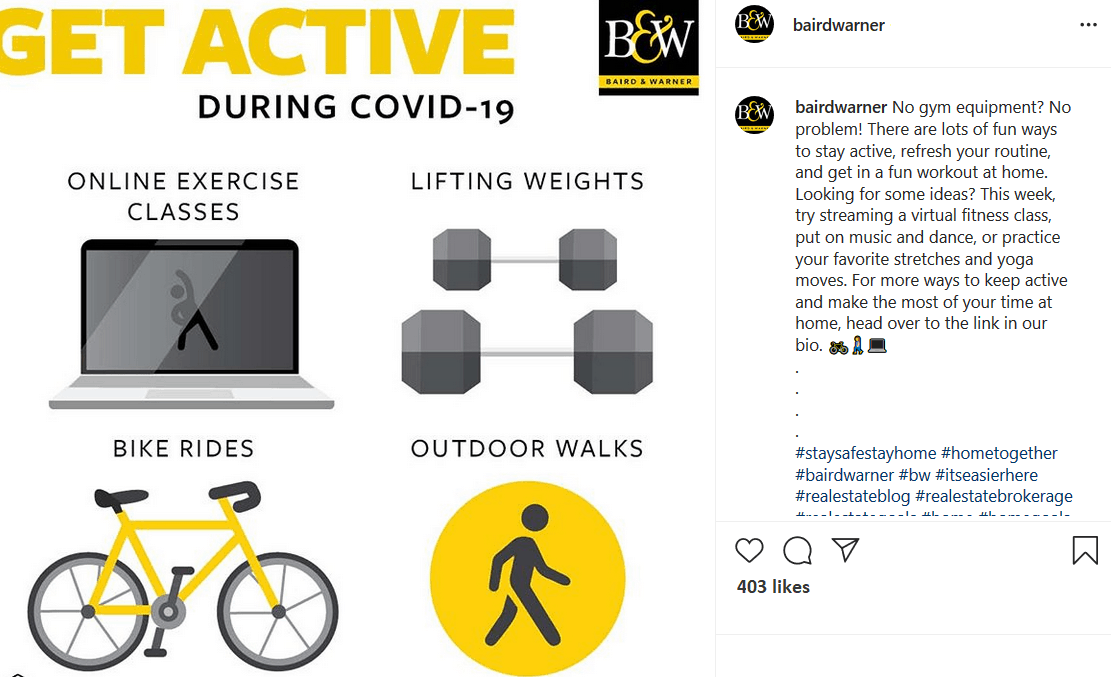 As well as mind maps, this is a piece of organized information an expert shares with the audience. Given that the human brain processes visuals 60,000 times faster than text, infographics remain a quite popular content type to share on social media, where users don't like reading long stories.
Research and Experiments
This content type is rare on social media, and how wrong it is! Experiments in your niche and personal research are perfect for building the status of an expert. Plus, they help to reveal possible mistakes and come up with the instruments to fix them.
Reviews
Sharing a review of some instrument or strategy in the niche, you build expertness and give the audience competing interpretations of some aspects. Such content engages users and invites discussion.
Ultimate Guides
When sharing the links to ultimate guides with your audience, not only do you demonstrate the expertness but also show that you are here to help them deal with a problem. Social media users love ultimate guides because they hope to find the solution to a problem in one place.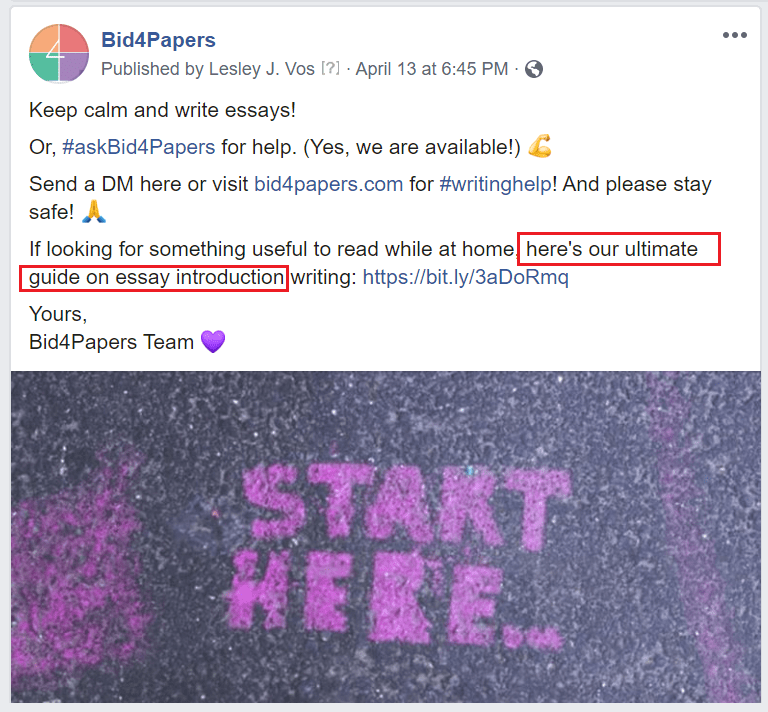 Translations
If you have an international audience, feel free to translate some content into their native language. Such social media posts will work on your brand authenticity and reputation.
Answers to Followers' Questions
You can announce live broadcasting on Facebook or Instagram, inviting followers to join and ask you questions. Choose a relevant topic and devote an hour to sharing some expert insights with the audience.
Content That Handles Customer Objections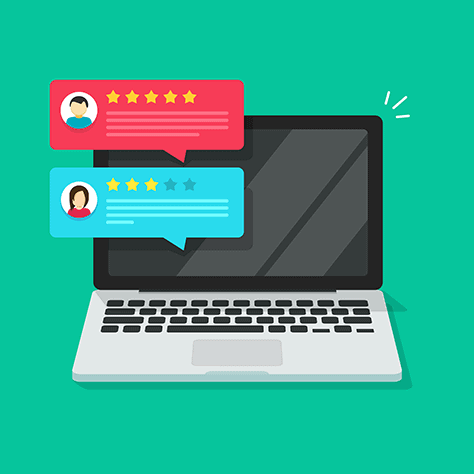 We all doubt before choosing or buying something: What if the price is too high, or what if this product is of bad quality? These are customer objections, and you need to handle them with content. On social media, feel free to post the following content types:
Customer Feedback
People trust comments on social media more than brand content from your marketers. To build trust and influence their buying decisions, make sure to post the real feedback from customers.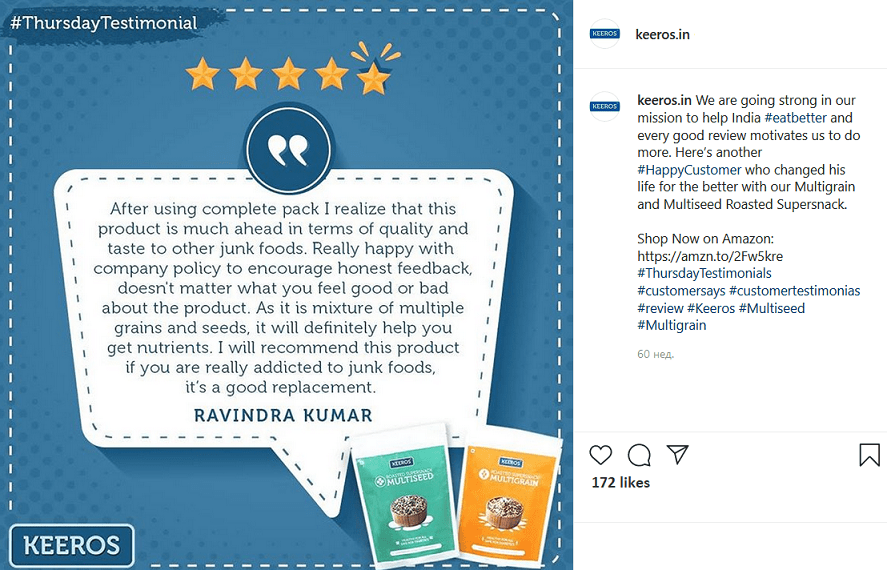 Screenshots work, but a better option would be the feedback from influencers in your niche or the focus on how many happy customers work with you. For example, you can post something like, "We've given our app to Bill Gates, and here's what he said."
Mentions from Reputable Resources
Have you or your business been mentioned in the news, niche publications, or virtual conferences? It's high time to write a social media post about it. Not only such content handles customer objections, but it also builds your brand reputation.
Answers to Questions
Create social media posts with answers to the target questions. Explain why your product is so cheap or expensive, talk about its features and guarantees, etc. Make a list of the most frequently asked questions of your audience, and generate answers on them.
Examples:
"Answers to questions about the upcoming workshop."
"You often ask about how safe the cross fit is. So, here goes the answer."
"How good are "Baby" vitamins to your child? Here's what a doctor has to say on that."
Reviews
Write a blog post or make a video review on your product or service, explaining its features, and then share it on your business social media accounts from time to time. Such content helps to handle customer objections too.
How-to's That Solve a Problem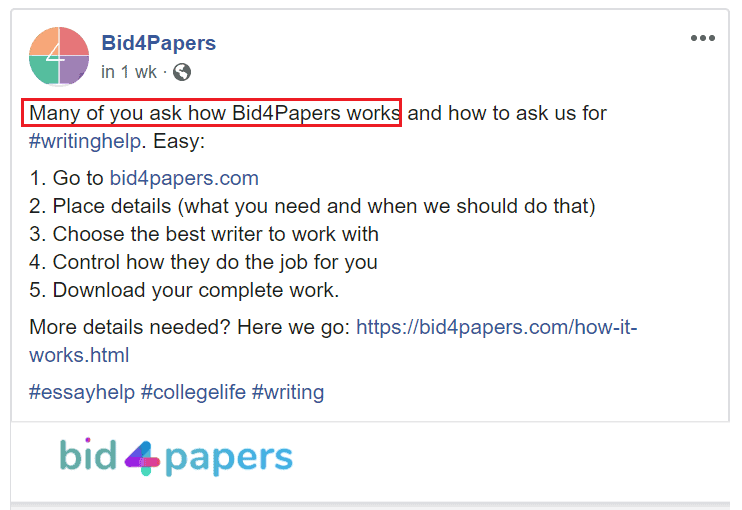 If your product or service solves tons of customer problems, feel free to share "how-to" content on social media.
For example, you can write something like, "How to clean a room with our abstergent for 5 minutes," or "Learn seven ways to get an insurance refund."
Step-by-Step Guides
If you offer a complex product, the customer has an objection, "What if I can't figure it out?" So, you can write an article with a detailed user guide or make a video about how to use your product, and share it with social media followers.
Debunking a Myth
Dispel rumors and speculations about your product with exclusive articles or social media posts. Publish content such as "5 myths of being a freelance writer," "Why so many doctors criticize BADS," or any other relevant to your niche.
Case Studies
It's the secret weapon of every expert or business: a step-by-step story about your work and results. The audience loves case studies because they demonstrate what you do exactly and how you do that. It's something they can implement too.
Engaging Social Media Posts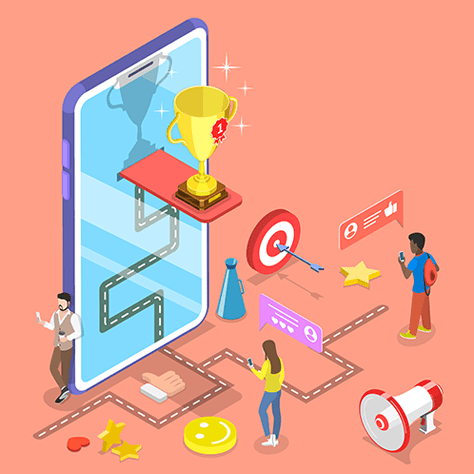 ​Your goal here is to engage and keep the audience, stimulate their activity, and increase the number of views and shares. The most popular content types here are different events on social media, beginning with contests and ending with live discussions.
UGC Contests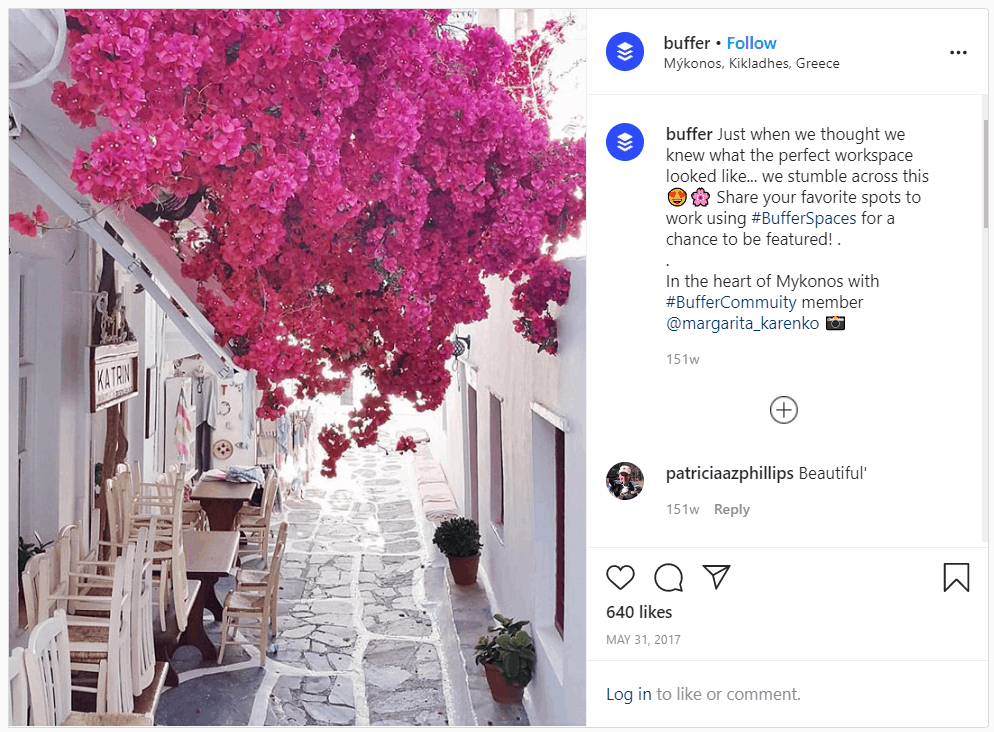 User-generated content on social media is your chance to engage the audience and make them come back to your accounts, again and again, to find out the contest results. Feel free to organize any contest relevant to your niche: photo contest, poet battles, essay contests, etc.
A Gift for The Most Active Follower
Encourage your followers, and they'll become more active. It works best when no one expects any gifts from you, and you suddenly post something like, "And today, the free pizza goes to John Galt! He was the most active user this week."
Contest of Comments
Invite followers to post unusual comments, come up with funny answers to your question, and so on. Or, try something like, "Whose comment will stay "the latest" one for 10 minutes, you get the prize!"
Games
Play different online games with followers. For example, you can ask them to come up with a word or a phrase they liken to a previous user who left a comment. Or post a puzzle. Or something like, "How many cats do you see here?" 
The only rule here: Try to stay as relevant to your niche and your audience interests as possible.
Entertaining Content
Funny articles, poems, videos; compelling images, photos, or memes; puzzles, flashmobs, quizzes, and quests — such content engages and makes the audience remember your brand. Post it from time to time to diversify your social media feeds.
Discussions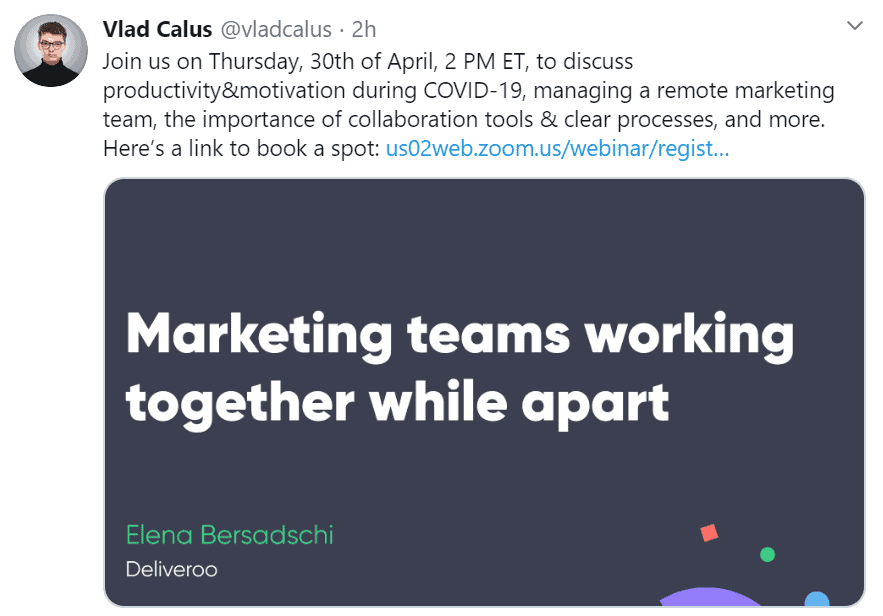 This content format engages followers too. Trigger discussions on some newsbreak or niche topics, and ask open questions to involve followers. Here you can also organize a "let's share photos" format or initiate a "chat room" in comments. Example: Twitter chats.
Humor
Don't be afraid of posting funny content if you warrant that the audience will understand you. Funny memes about your niche, comics, humor articles, funny stories happened to you or your employees — you name it! Also, you can invite followers to share funny stories that happened to them when using your product.
All the above types of entertaining content also work well when you want your posts to go viral. Keep on reading to get more options.
Social Media Content Types That Go Viral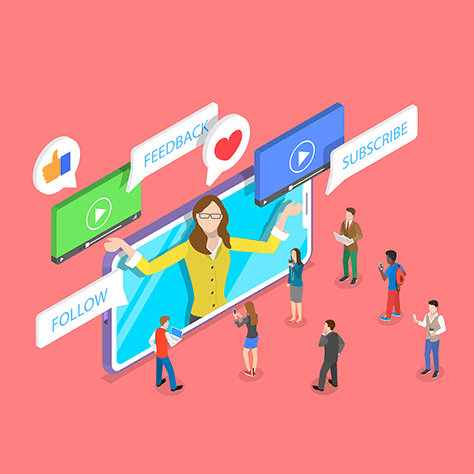 Your marketing goal here is to infect the audience with enthusiasm to like, share, and comment on your posts to increase exposure and brand awareness.
Digests
Such content gets many shares thanks to its structure. Your target audience sees the selection of related and informative articles in one place, so they keep it in order not to lose and read it later.
"Share and Win" Contests
No explanations needed here, I suppose. You ask followers to repost your content to win a prize, and then choose a random user as a winner.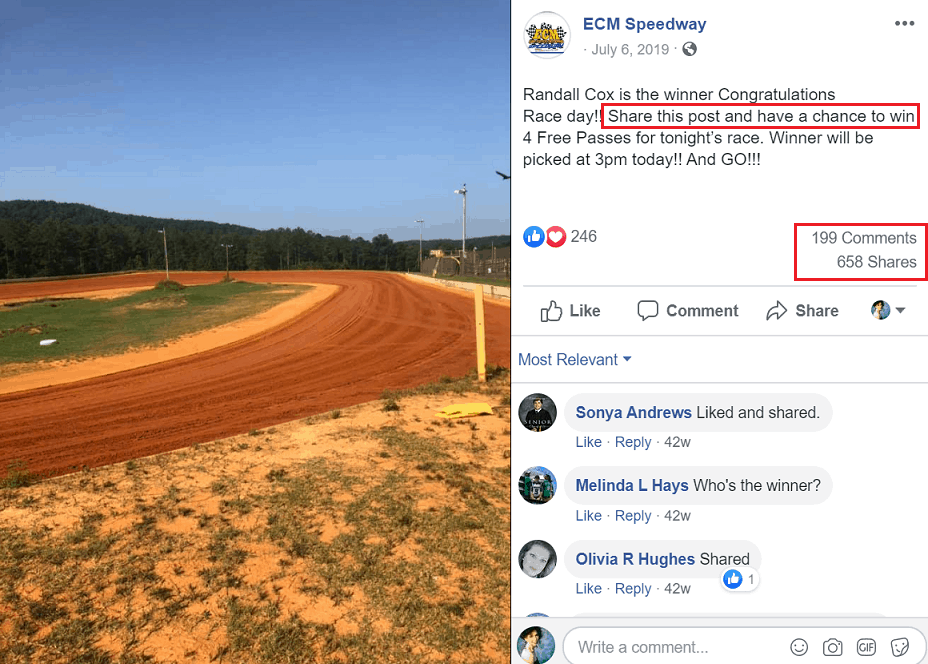 DIY Content
People love content telling they can do something on their own, even if they are not experts in the niche. That is why posts a la "How to create a logo for your website if you are not a designer" get so many likes and shares.
So share actionable tips on what to do here and now to deal with the problem, and you'll win. Examples:
How to find a package tour to Europe with up to 50% discount
Try these vocal exercises to sing like a professional
How to get a six pack at home: 5 methods from a fitness coach
Original Content
Once you've got the reputation of an expert, your content starts going viral among the niche community. So write original stories, share your expert opinion on some newsbreak, and remember about the tone of voice you use to communicate the message to your followers.
Content Types to Promote a Personal Brand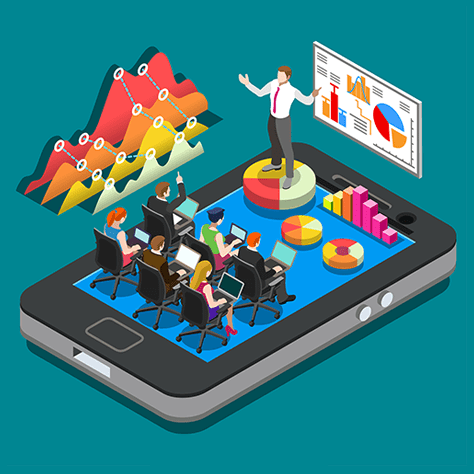 There are more and more personal brands on the market, and it's not about B2B or B2C anymore. People want to buy from other people, not corporations, which means it's time for you, as a father of your brand, to think about self-promotion.
A Personal Story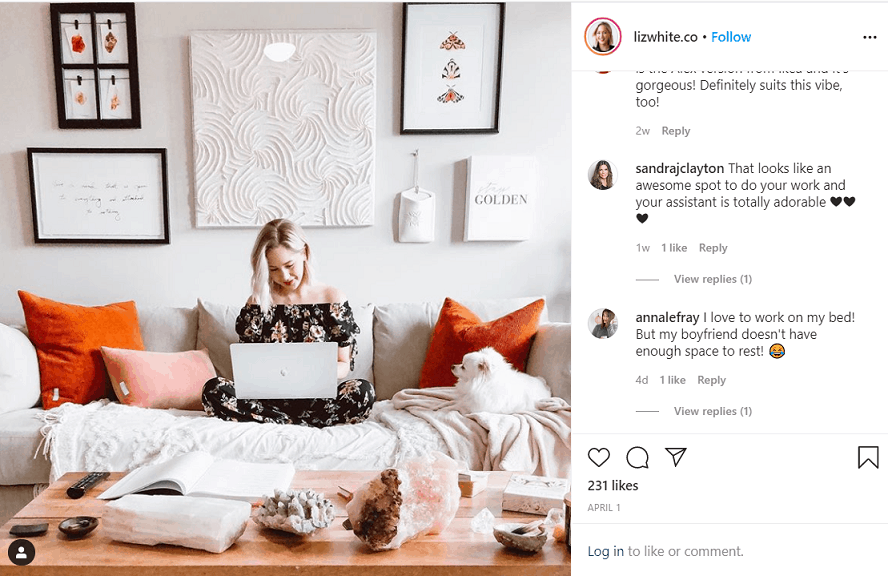 People love stories, especially if they have happy ends. Your personal story where you share the information about the challenges you had to meet and overcome on your way to success would come in handy, especially if you don't have any case studies or portfolio yet.
Achievements
Write about what happened to you during a year: resolutions, changes, inspirations, disappointments, etc. It will motivate both you and the audience to further actions and achievements.
Controversial Content
It's a kind of provoking content, triggering fraught debate or even holy wars in the comments. The only rule here: Moderation is the key. Know your limit; otherwise, you can destroy your reputation once and for all.
Examples:
SEO is dead: Use crowd marketing instead
5 reasons why Apple products aren't worth their price
Why I don't work with Neil Patel anymore
Contextual Humor
It's a humor that only people in your niche will understand. So, feel free to post jokes about SEO, SMM, copywriting, or any other relevant topic if you have a niche audience on social media.
Content That Helps to Build Network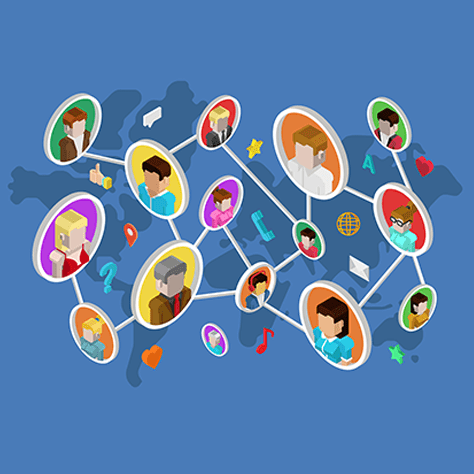 Networking helps in every business. So when Brian Dean's kids decide to become social media marketers, they'll get tons of clients thanks to their networks alone. Online interviews work great here, but there are also a few more content types to consider:
Posts About Influencers in Your Niche
Write about opinion leaders, tag them in your posts, thank them for sharing knowledge and experience, or ask their thoughts or advice about something.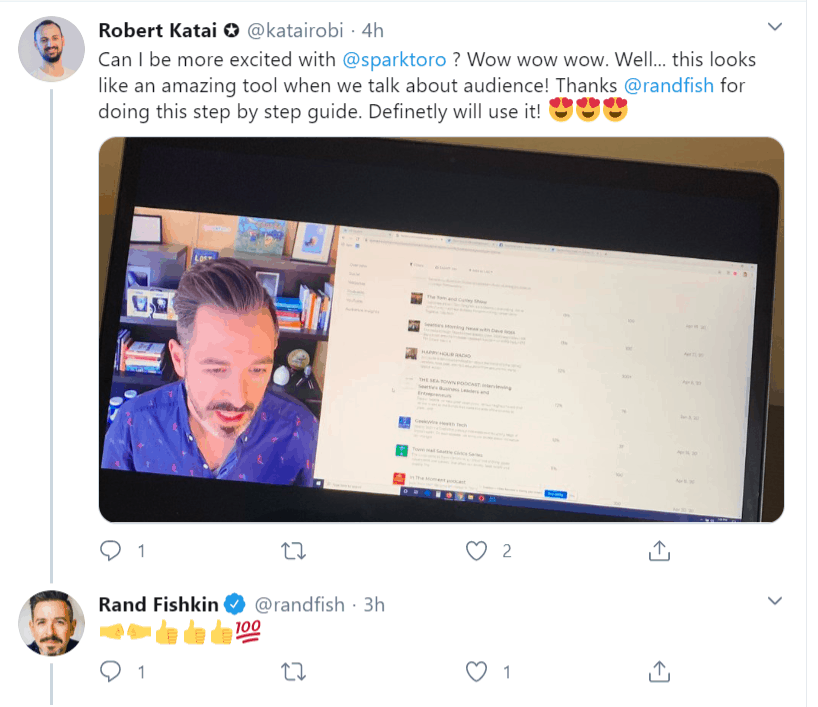 Ratings
Take your stand in ratings such as "Top 10 Marketing Authors in 2020" or "5 Best Applications for Your Business." Or, create your own ratings, add influencers there, and post them in your social media accounts.
Expert Roundups
Organize email outreach or find influencers via social media automation, and come up with an expert roundup to post at your business website and social media accounts. Therefore, you'll get more exposure and get to know new people in your niche to network and help each other whenever appropriate.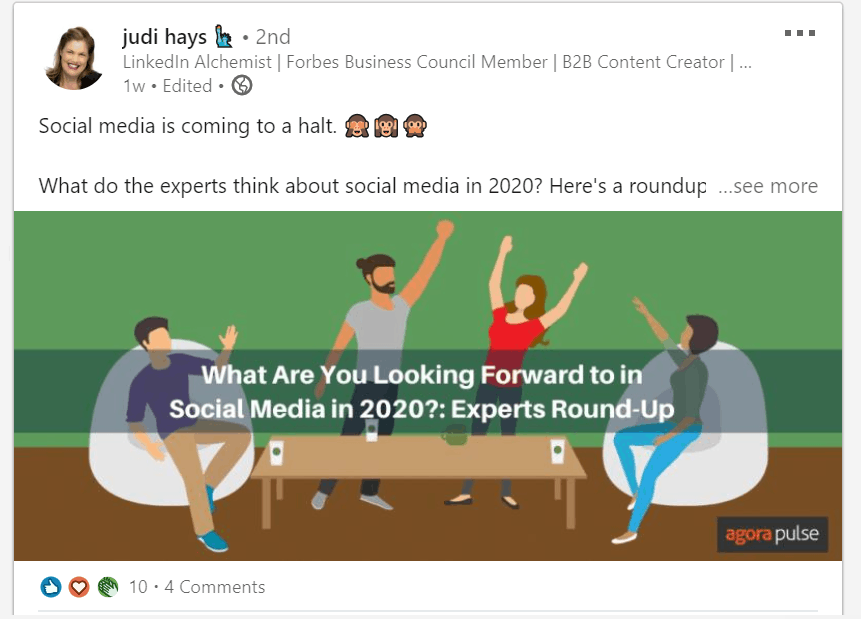 Case Studies and Articles of Your Partners
I bet you read articles and case studies of your colleagues and business partners, so why not share some on your social media, with the link to the author? Share your thoughts on their content, criticize their SaaS apps and propose tips on development if necessary, provide with some info they could add for those posts to become better, etc.
Your Opinion on Niche Problems
Share your opinion on some issues in your niche. Here you can discuss the market news, your competitors' creative approaches to problems, updates, or any other changes influencing the market.
Congratulations
Why not congratulate an influencer or a colleague with their birthday, new product launch, or book publishing? As we know, honesty and sincerity do wonder.
Bonus: Social Media Post Ideas Infographic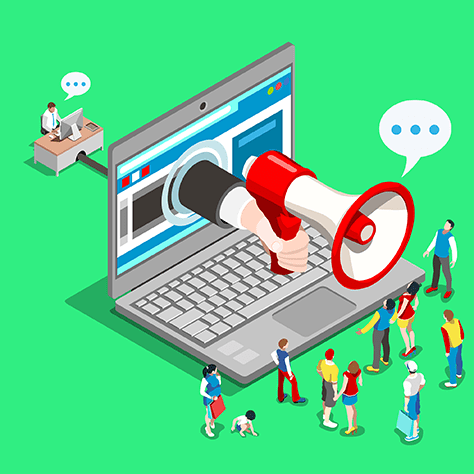 Ready to use These Social Media Post Ideas and Start Scheduling?
Now that you know tons of content types to publish on your business social media account, it's time to choose those meeting your business needs most and include them to your social media content plan.
To ease this process, feel free to use Bulk.ly to create and schedule engaging social media updates automatically. Here you can also come up with a stellar social media marketing strategy implementing your social media post ideas and conquer your business goals much faster.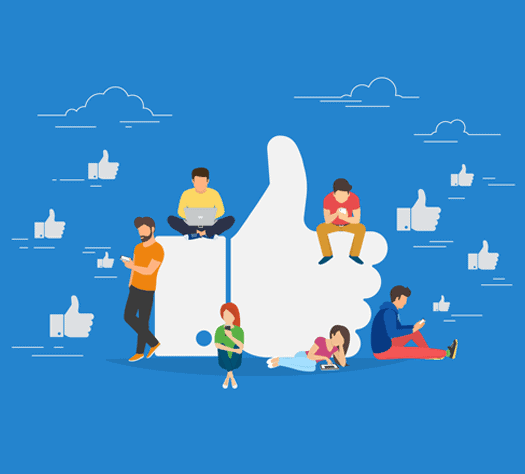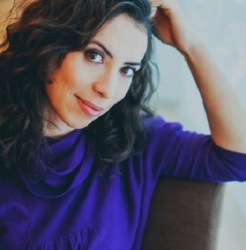 Latest posts by Lesley Vos
(see all)