Bulkly currently integrates with Rebrandly. From your "Settings" page, click on the "Connect to Rebrandly" button and allow Rebrandly to connect to Bulkly.

From the drop-down, select your branded domain to be used for your branded short links. If you don't have your own branded domain you can use rebrand.ly instead. (For truly personalized messages, it's best to connect a branded domain of your own!)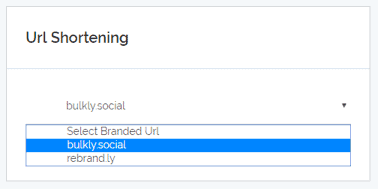 If you're using Buffer but haven't configured your link shortening options yet, please follow these additional steps.
Login into your Buffer account and adjust your settings to reflect the image below: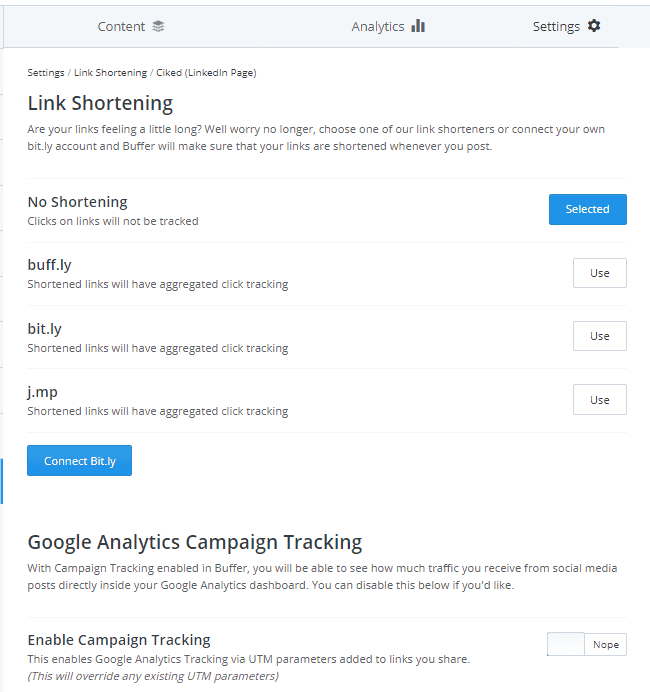 Under "Settings", select "Link Shortening". Then select "No Shortening" and choose "Nope" the "Enable Campaign Tracking" option.