It connects to your existing Buffer account.
Bulkly works with your existing Buffer account and posting schedules. New content is added to the next available spot in your Buffer queue.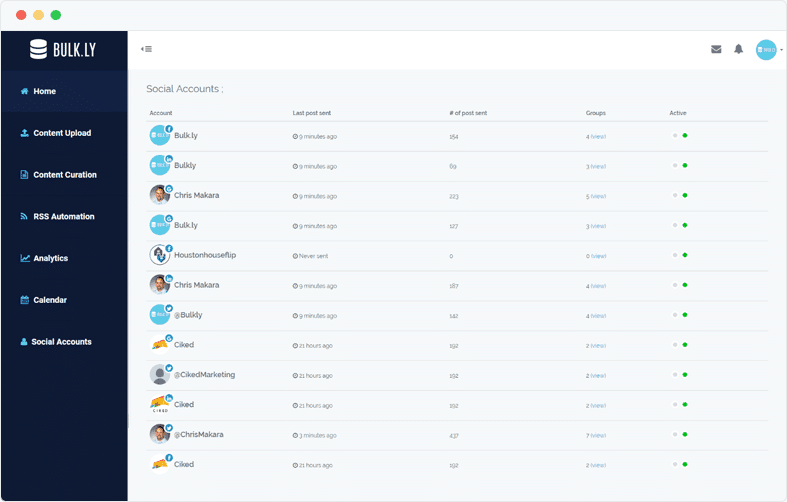 It's got a pretty slick interface.
Unlike most other clunky social media automation tools that take days to setup and learn, you'll be up and running in minutes.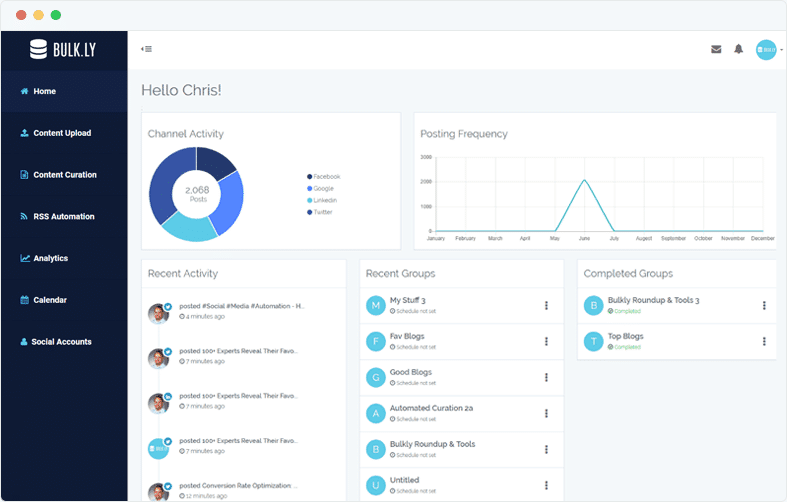 You can organize your social media updates into groups.
Bulkly was built with organization in mind. All updates are organized into groups with individualized settings and associated social accounts.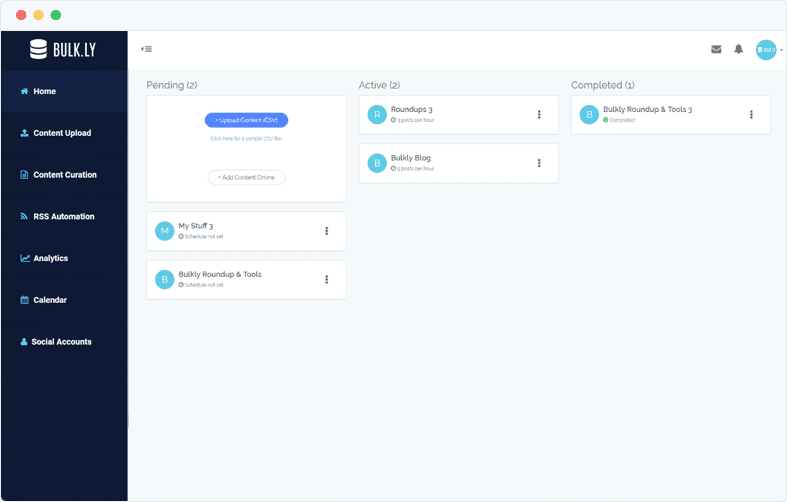 You can truly automate your social media updates.
Utilize Bulkly's "Recycle Posts", "Shuffle Posts", Hashtags and Schedule options and you'll never have to reupload, re-add or reschedule your social media updates. A truly set-and-forget solution.