Thinking of promoting your products on Instagram? Want to do a giveaway but aren't exactly sure where to begin? Marketing professionals are always searching for new ways to boost brand recognition and new products.
One very popular method is through contests and free giveaways. So, how does one go about giving away free stuff on Instagram? Happily, there are numerous Instagram giveaway pickers to aid you and they merit your consideration. We take an in-depth look at what this tool offers and how it works.
Photo by Alexander Shatov on Unsplash
Companies, both large and small, are using Instagram giveaway pickers as marketing tools for products and services. People enjoy being on the receiving end of free giveaways. What's more, the marketing benefits are not limited to just publicizing a specific product or service. This is a great way to increase your number of followers and enjoy direct engagement with them on the Instagram platform.
What Is an Instagram Giveaway Picker?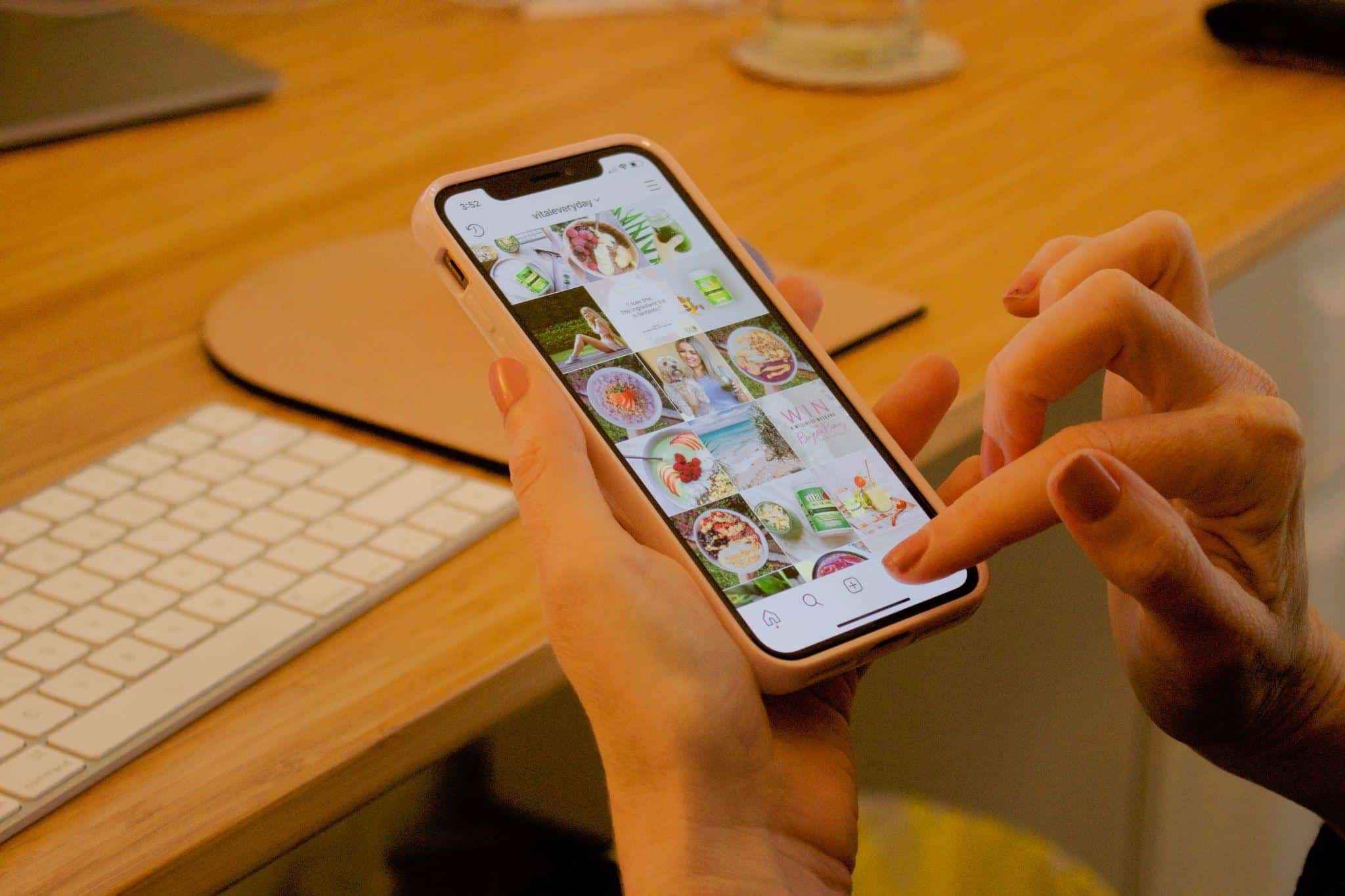 Photo by Gabrielle Henderson on Unsplash
Once upon a time, giving away free products or even money was known as sweepstakes. These were contests where gifts, sums of money, or vouchers were awarded to sweepstakes participants. Now sweepstakes have come to social media in the form of giveaways.
If you are an avid Instagram user, you'll undoubtedly have noticed influencers or company brands that organize giveaways of highly desirable products including clothing, cosmetics, trips, and even iPhones or mobile devices. Even more engaging for followers is that they must do very little for a chance to win. It may be enough to comment on a post or to share one.
Simply said, a Giveaway Picker is a tool that conducts giveaways of products or services on the Instagram platform. This tool will randomly select recipients for giveaways and promotions, as well as winners in contests and sweepstakes. It is a tool to choose the lucky winner or recipient in a fair and unbiased manner.
This tool can be used for numerous types of contests or giveaways. Random winners or selectees can be chosen from a pool of comments that appear on an Instagram post, or a Facebook or tweets on Twitter as well.
Giveaway contests come in a variety of forms including:
(These giveaways generally offer expensive prizes because they require following a significant number of Instagram accounts.)
Giveaway Picker tools can be downloaded in the form of apps on a mobile device, or you can go directly to a picker tool's website on your favorite browser. Some of these tools may require you to first log into your Facebook or Instagram account to utilize them, while others may not. A few may permit you the option of not logging into an account but entering a URL from your Instagram post. Each Giveaway picker tool will have its procedure to follow.
How Do These Giveaway Pickers Work?
While numerous social platforms permit the use of giveaway pickers, the most popular platform is undoubtedly Instagram. Instagram giveaway pickers work just the same as other giveaway pickers. Once a photo or video has been posted, an entrance deadline will need to be determined. These tools will collect all the comments found under a specific photograph or video posting once the entry deadline for the giveaway arrives.
Your giveaway will have settings, and the comments will be filtered based on these settings. Settings include specific keywords, texts, comments, or even tagging someone among others. After all the comments have been filtered for your settings, the picker will randomly select a winner or recipient. The tool can select more than one winner based on how many products you wish to give away.
How Long Should an Instagram Giveaway Last When Using a Giveaway Picker?
Giveaways can be programmed for any duration, and each will bring with it advantages and disadvantages.
Short Giveaways
A short giveaway lasting from a single day to a week will be easy to program as these contests are usually relatively simple. Companies or influencers may use them for special occasions such as a holiday or during a festival. These short giveaways may also initially be used to experiment with the giveaway picker tool.
Short giveaways can be created quickly and are easy for Instagram users to participate in. They also include an exciting and appealing urgency factor because so little time is involved. One disadvantage is that your audience may prove to be relatively limited because of the short amount of time involved. Generally speaking, the longer a giveaway lasts, the greater the possibility to reach a larger audience. Short contests also tend to be forgotten as quickly as the deadline appears.
Medium Length Giveaways
A medium-length giveaway will usually be programmed to last from a week to a month. Creating your giveaway may take a bit more time, but you should reach a larger audience giving your brand more impact due to increased visibility. More time translates into greater engagement with a potential increase in followers and brand recognition.
The longer the duration, the more difficult tracking engagement becomes unless you use an Instagram Giveaway Picker to do the work for you. It will be more difficult to engage personally with an increased number of participants.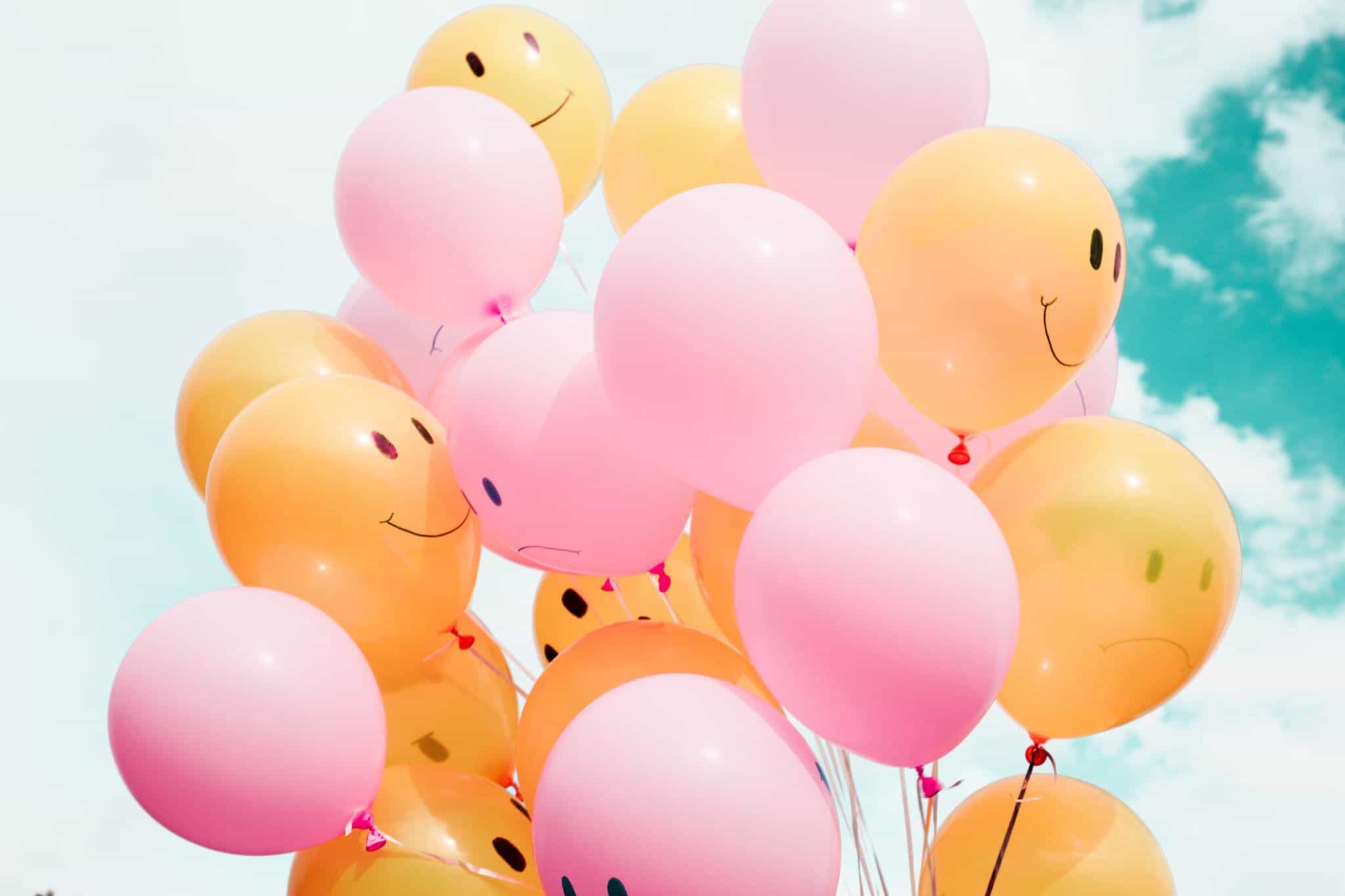 Photo by Madison Oren on Unsplash
Lengthy Giveaways
Any giveaway campaign that lasts a month or more is considered to be lengthy. While the setup may be similar to a medium-length campaign, your brand's impact may be higher due to the amount of time available to reach a huge audience. If you also promote ads and other marketing strategies, your reach will be greater. Longer giveaway campaigns reach more people, and your brand may benefit from a boost in sales thanks to the publicity from your giveaway.
One of the greatest challenges will be monitoring your giveaway. You may be able to do so with a premium Instagram Giveaway Picker that offers greater management. Another issue will be keeping your followers' interest. Lengthy giveaway campaigns can lose their charm relatively quickly and followers may choose not to interact due to boredom. Keep your campaign content relevant and exciting.
Why Should You Consider Using an Instagram Giveaway Picker?
Selectees are chosen in an entirely random manner so that every participant enjoys the same chance or odds of winning. When people know they have a fair chance, they are more inclined to participate and complete all the requirements for the giveaway.
The use of this tool not only aids in selecting your lucky recipient, but aids in increasing product visibility, and brand awareness, increasing followers on an Instagram account, and engaging with people through this social media platform. This kind of promotional activity also sends a positive message to followers and potential clients, that your company is fair and wants to give away free products and services without ulterior hidden motives. You are promoting a product by introducing it to a wide audience. You can reach even more people by using an affordable VPN to bypass geographic restrictions. It will connect to servers in different countries and reach participants outside of your target regions resulting in a wider audience for your giveaway campaign.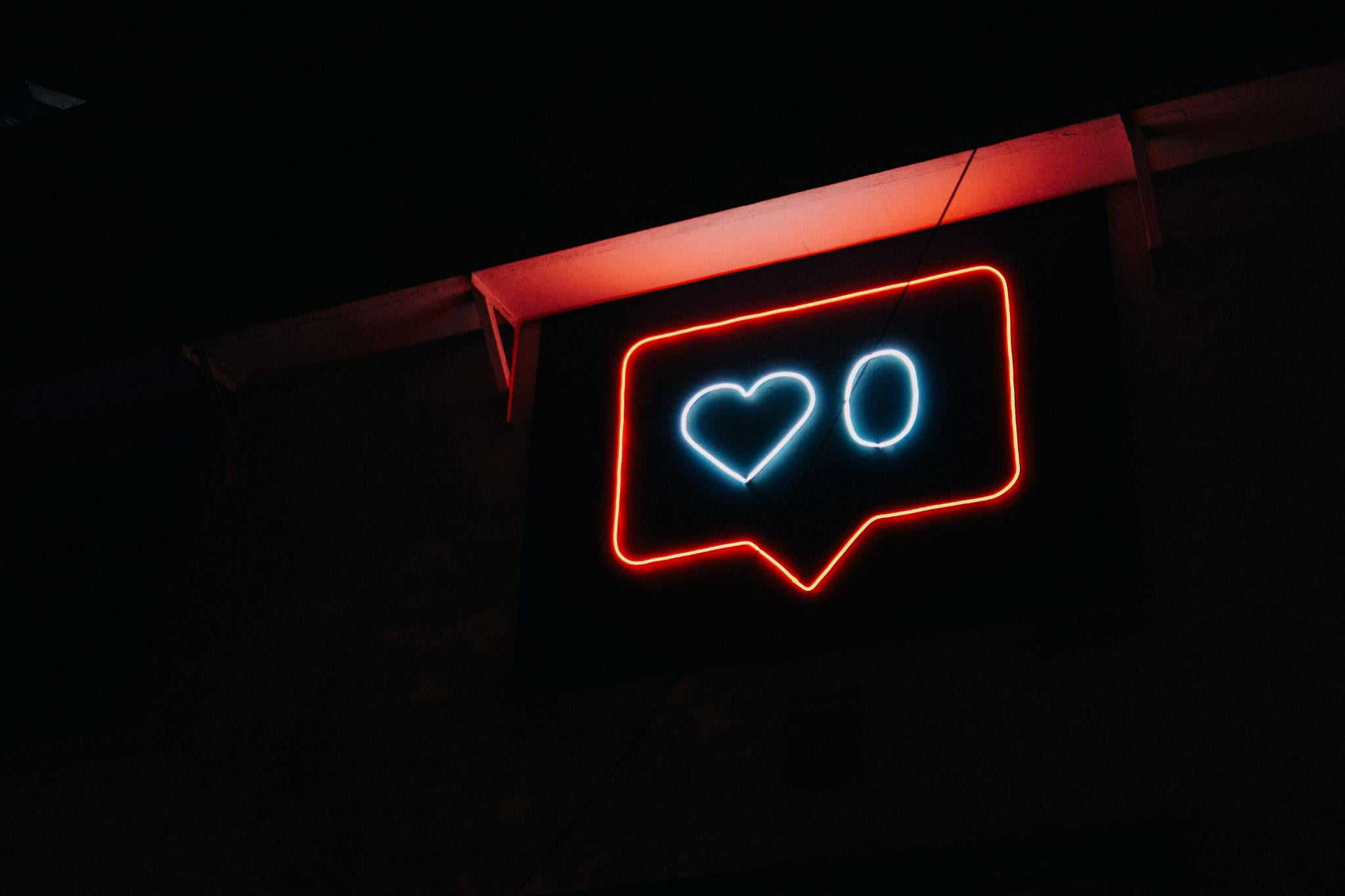 Photo by Prateek Katyal on Unsplash
When Should I Use a Giveaway Picker?
There are several instances when Instagram Giveaway Pickers can save you quite a bit of time and work. Consider, for example, that you want to give away several samples of your product, but you don't have the time or will to read through hundreds or even thousands of comments to select the lucky selectees. This is the ideal situation for using an Instagram Giveaway Picker.
These tools will filter which comments qualify for random selection and which do not without you having to sift through them one by one. Plus, an electronic tool will select your winner or recipients randomly making the choice fair and participation more fun.
Another example is if you are organizing a contest perhaps based on the largest number of comments posted. While this does not require selecting a random winner, it can still facilitate our giveaway. By programming the tool to select the person that has commented the most or the account that appears the most among the comments, you will have your winner. The tool does the work for you with no room for error.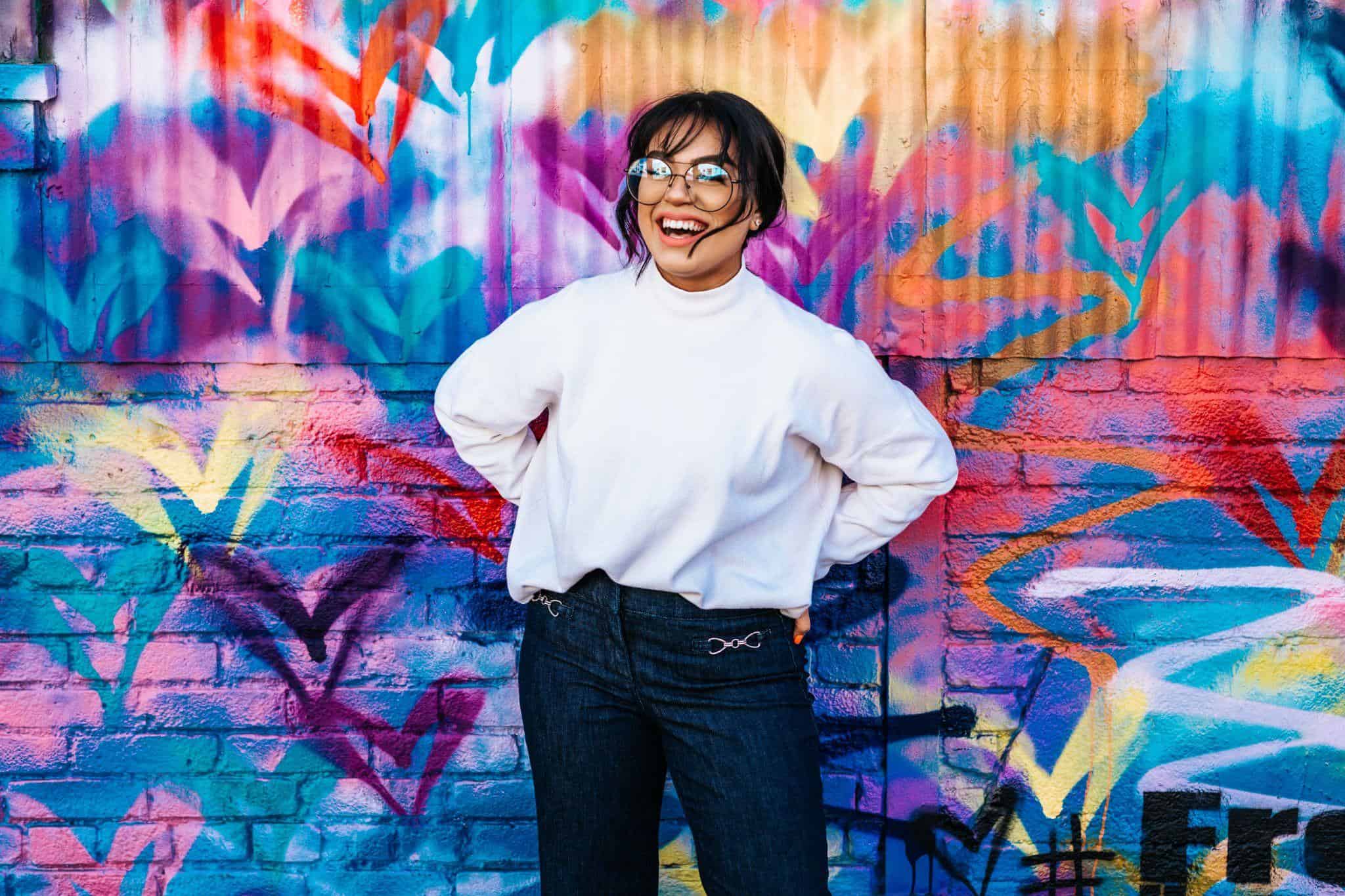 Photo by Tyler Nix on Unsplash
The Pros and Cons of Instagram Giveaways and Instagram Giveaway Pickers
Like any marketing tool, there are benefits and disadvantages linked to using an Instagram Giveaway Picker. You need to evaluate if the pros outweigh any reservations you might have. Although Instagram Giveaway Pickers do not have differentiating capabilities for the quality of followers, they do save you tons of work and will guarantee the randomness and fairness of selections.
The Potential Pros of an Instagram Giveaway and Giveaway Picker
Increase Your Followers. Using an Instagram Giveaway to gift your product or service is one way to increase your number of followers on social media. Contests are an effective way to increase your follower numbers more rapidly than other methods. The advantage of the Giveaway Picker is that you can publicize the "random and fair" selection method.
Increase Your Engagement with Your Instagram Followers. Tailwind app research suggests that Instagram contests get more than 3 times the likes of normal posts and as many as 64 times more Instagram comments. If you want engagement, an Instagram contest practically guarantees success. The fairer it is the better.
Get Free Brand Content from Users. By giving away your products or services, followers may be motivated to provide content for your product or brand. Apart from the publicity that you will gain, you'll get free, user-generated content that rings with authenticity because actual users commented and users will enjoy the feeling of having won fairly.
The Potential Cons of Using an Instagram Giveaway Picker
Followers Are in for the Short-Term. Sometimes followers may only decide to follow you to participate in your free giveaway. Once your giveaway is finished, they may "unfollow" you and you'll see a decline in your number of followers. This is a risk as some people only follow because they want a freebie and have no interest in following or using your brand. Giveaway Pickers can only select comments or likes and do not have the ability to identify the quality of the participant.
Real Customers become Frustrated. Since you are giving away free products randomly, it's likely that winners will be newcomers to your brand and not faithful customers. This can be frustrating for loyal customers that regularly purchase your brand. When you organize a giveaway, state the participation requirements and procedures clearly to avoid misunderstandings. Your giveaway needs to publicize that you will be selecting recipients on a purely random basis.
You Get Fake Followers. If requirements for entering your giveaway are minimal, there is a higher risk that you will be attracting fake accounts. Contests that use "like to win" are a magnet for bot followers. If your follower numbers decline significantly after contests, you may have been the victim of large numbers of bot followers. Giveaway Pickers will not identify fake followers from comments or likes.
Are Instagram Giveaway Pickers free?
Many are, although they may have very limited customization possibilities for your contest. Many have free basic services but then require payment for more advanced options such as adding extra social media profiles or exceeding limits on the number of contest participants per month. Some apps are not free and do not offer free trials.
What Are Some of the Common Features Offered by Instagram Giveaway Pickers?
Although each app or program will vary in its offerings as well as which are free and which you must pay for, these are some of the features to look for:
Automated future giveaways
Specifying contest length and dates
Preset and Email templates
Customizable landing pages
Analytics data such as stats, traffic, and entrants
Connections with other social media platforms
Using Instagram Giveaway Pickers
Instagram Giveaway Pickers have become incredibly popular as tools for both individual influencers and companies interested in increasing their number of followers, brand recognition, and engagement on social media. The use of social media with this tool permits you to reach a global audience with little effort and limited economic investment. It is a brilliant marketing tool.
Recipients and winners are selected randomly and fairly using only a specific comment section. It's a great method for publicizing and marketing your product on a limited budget as just about everyone likes to receive gifts. As a result, your offer of a free giveaway may harness thousands of comments. Imagine if you had to read them all to discover which comments meet giveaway eligibility requirements. Instagram Giveaway Pickers do the work for you and ensure that your giveaway chooses a random winner using an unbiased and fair method.