We are all aware that technology influences the world we are in today. Almost everything we do can be done digitally –– from communication to banking. That is why the majority of the population, one way or another, is connected online.
With the growing number of digital users, it is not a surprise that marketers have learned to target this pool. Digital marketing has been one of the most profitable and in demand industries as technology advances.
Under the digital marketing umbrella is link building which has been proven to be effective despite one of the hardest to execute. From backlink audit to monitoring, link building is a meticulous process.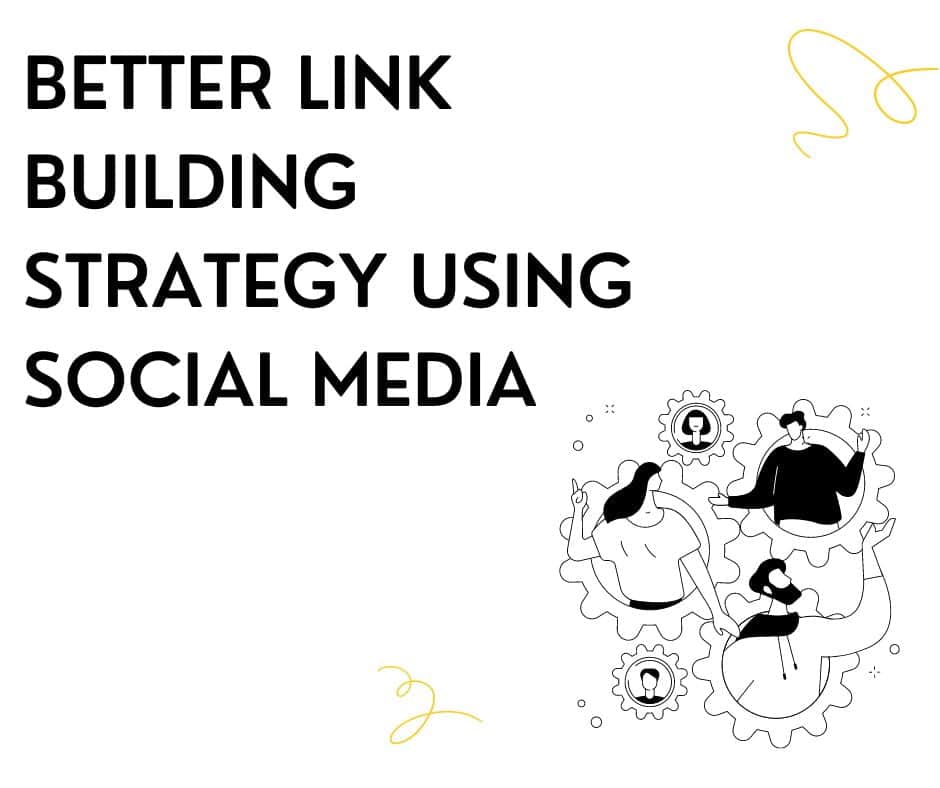 Under this article, we will discuss what link building is. We will also get into the details of how to start link building.
Lastly, we will discuss how social media, the most populated online channel today, can help in your link building strategy.
What Is Link Building?
Link building falls under a more general digital marketing scope which is SEO or search engine optimization. The strategies under SEO are all aimed to improve the website's search engine visibility. With more visibility comes more traffic therefore higher chances of getting sales.
In definition, link building is the process of collecting links or backlinks from other websites to your own. In simpler words, these are hyperlinks of your website that can be found in other related sites. Link building helps you reach a new wave of audience through the reach of other sites.
For this reason, and many others, link building has become one of the most used techniques in digital marketing. It is deemed to be effective as it helps generate significant results when it comes to marketing.
So, let us talk about how you can get started with link building.
Getting Started With Link Building
Backlink Audit
Before you can actually start building links, it is best to do a backlink audit first. Backlink audit will help you get an overview on where you are in terms of backlinks. It identifies the current situation of your backlinks – both good and bad links. That is why a backlink audit is always a necessary step.
There are various backlink audit guide available online to get you started. In general, the steps concerning a backlink audit are easy to execute. It will require you to collect all current links then determine which ones are beneficial or harmful.
Beneficial backlinks are usually those in high-authority sites with high numbers of traffic. While harmful backlinks are those on websites containing offensive content such as illegal substances and pornography.
To get an overview of how to do a backlink audit, here are 4 easy-to-follow steps:
Collecting Data About Available Inbound Links
You can use tools such as SEMrush or Ahrefs when doing this step in the backlink audit. These two tools will help you collect the needed data to get you started. One data you can get from this is the number of backlinks and referring domains that links back to your site. You can also compare your current backlink profile with competitors in the industry.
Auditing Backlink Profile
When you have the needed data, you can start auditing what is on hand. When auditing, you will determine which of these available links are beneficial and which ones are harmful.
Removing Toxic Links
After auditing, keep the beneficial ones as is or improve them by contacting the website owner. At the same time, the one auditing should remove the toxic or harmful ones.
Monitor Changes
After the prior steps, monitoring the changes is a must. It is also better to do a regular backlink audit thereafter. This will help you avoid major issues regarding your marketing plan.
Goal Setting
When you know where you stand, you can now set goals to improve or maintain your situation. Goal setting is an integral part of planning as it gives you direction. This step makes sure that all spent resources will produce results.
When it comes to link building, goals are different from entity to entity. Some brands may need to venture into paid promotions to fast track growth, while some may need to make use of guest blogging.
At the end of the day, goal setting should be part of the process as it gives the marketing strategy its backbone. This will help in decision-making along the way.
Choose Appropriate Link Building Strategies
There are different strategies to gain backlinks. The appropriate strategy for you would depend on your goals and resources available. Below are some, but not all, strategies you can execute:
Guest Blogging: it is one of the most common ways to get a backlink. It is free and usually easy to do. Guest blogging would require you to produce your own content and publish it in a website that is relevant to your niche. You can publish this content on your own or by contacting the website owner.
Manual Outreach: this usually refers to manually contacting the website owner and asking them to add your link in an existing content. For example, you found a site related to your products and services and their blog page presents many opportunities. You can contact the website owner to insert your link and gain a backlink or two.
Paid Promotions: if you have already exhausted all free techniques you can venture into paid back linking. Websites who offer paid links are usually those that have relatively high authority and have a proven number of traffic. These two factors make them eligible to ask for payment as it is most likely to deliver sure results.
Link Reclamation: there are some instances where your band or content is mentioned somewhere else but not linked. This is where link reclamation comes in. You can crawl the net for mentions of your brand and ask the owner to link your site.
Monitor
The monitoring stage is an important part of every marketing plan. It helps ensure that these plans are going as intended and all resources are cost-efficiently used.
In link building, monitoring should be used to determine if the strategies are helpful in meeting the set goals. This way, you can replace or improve ineffective strategies along the way.
Importance of Link Building
Build Credibility
Since the digital space has become more competitive, credibility is one of the important things to gain clients. But how do you gain credibility in this space? The answer is by producing accurate, relevant, and timely information that will most likely be used as reference in your niche.
With these three factors, there are higher chances that your content will be used as a source of information. With this, you gain more backlinks and ultimately positively affect your credibility.
Attracts More Traffic
A website with a higher number of traffic, conversion rates will most likely increase as well. With link building, you get to target an already interested audience since the website providing you with a backlink is relevant to your niche.
Link building helps you reach a new pool of potential clients that is leaning towards your products and services. So, link building helps attract more traffic to your site.
Builds Relationships
Since some of the link building strategies used today involve interaction with other site owners, partnerships are inevitable. This helps you strengthen your position in the industry you are navigating in.
Ways You Can Use Social Media in Your Link Building Strategy
Finding Niche Bloggers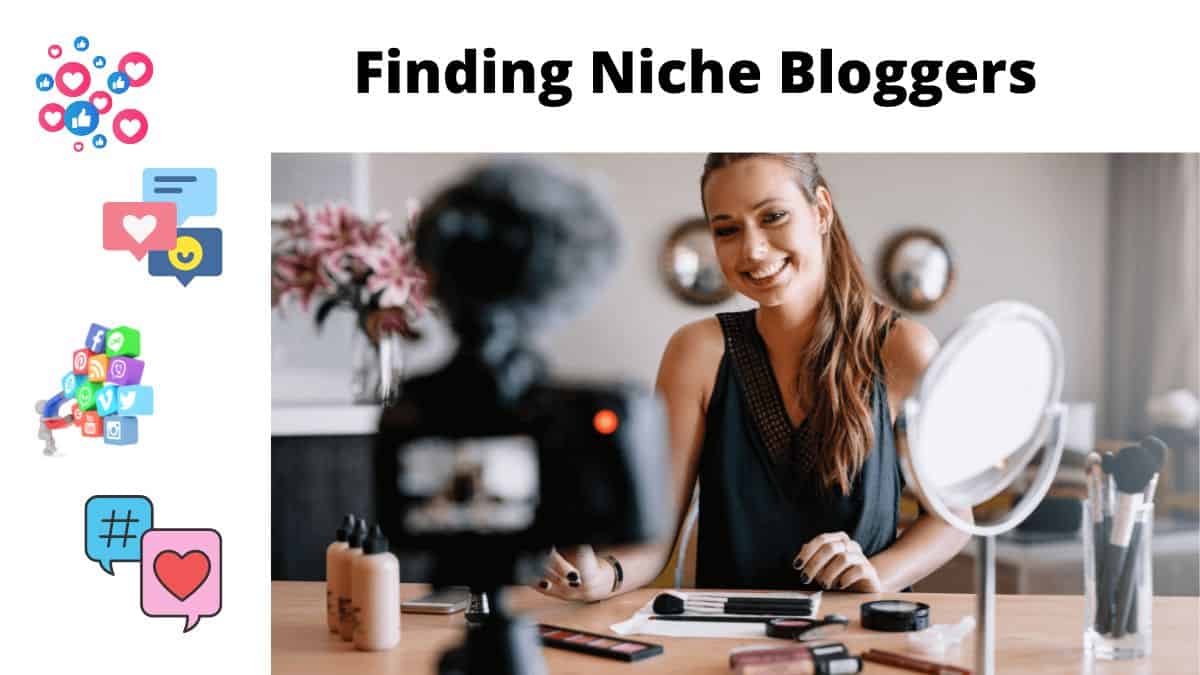 The use of social media goes beyond personal communication. Many use this type of online platform for selling and advertising. That is why you can also find bloggers at these platforms. Bloggers usually have a storing pool of followers or audience, making them a great avenue to market a product.
Through social media channels, you can identify relevant individuals for more reach. These bloggers should be operating in the same niche as you are. From there, you can advance your marketing plans including link building.
Increasing Ranking Through Engagement
Unlike websites, social media platforms offer a more comprehensive way of interacting with each other. People can comment, react, or even share your content in their personal or business profiles.
Links to your website can be shared through this wide selection of engagement to attract more traffic to your website. As mentioned, more traffic usually translates to more successful conversions.
Improved Brand Exposure
According to this, there are around 4.7 billion people who are using some kind of social media platform. This number makes this online channel a great avenue to reach out and engage with clients.
This audience pool provides maximum brand exposure, therefore, higher chances of getting noticed.
Content Channel
Link building highly depends on content. Without good content, you can not gain good backlinks. Through social media platforms, one can produce content that is engaging and use this to link the website. Although not often done, backlinks from social media platforms are also helpful in search engine visibility.
Build a Network
One of the strongest suites of social media platforms is the number of users present. That is why this should be the one factor taken advantage of. In social media, you will find potential clients but also potential partners or networks.
Getting in business with other brands or organizations does not always have to mean competition. There will always be a gray line in between different industries where opportunities present themselves.
You can find other companies that are relevant, but not a competition, to your brand and build a beneficial relationship from there. This network can help you build a stronger brand, and it can fast track business growth.
Takeaway
There are various strategies under the digital marketing sphere that you can execute to help business growth. Link building being one of the most cost-efficient, and it can further be improved if partnered with other channels.
Since social media houses a huge number of users, it is one of the best avenues to use with link building. It offers endless possibilities for brands and organizations. It effectively helps in reaching new audiences and increase successful conversions.
So, if you are thinking how to revamp your link building strategies, social media might be the smart move.