Keeping track of all the social media platforms makes choosing the suitable one challenging. It is pretty simple for you to use Facebook as an individual.
Regardless of the industry, as a business owner, you must know how to market your brand, considering each social media channel's demographics and culture. Using social media marketing strategies can increase your revenue by acquiring new customers and attracting new ones.
Aside from creating brand awareness, you can also establish yourself as a thought leader in your field.
Social media can be an impactful tool for getting your message to your target audience. First, however, it must appear on the right platform for your brand to be noticed. It isn't unusual for companies to get started on social media quickly and watch as their presence dwindles with sporadic posts. In most cases, that results from not formulating a social media strategy that connects with the right audience.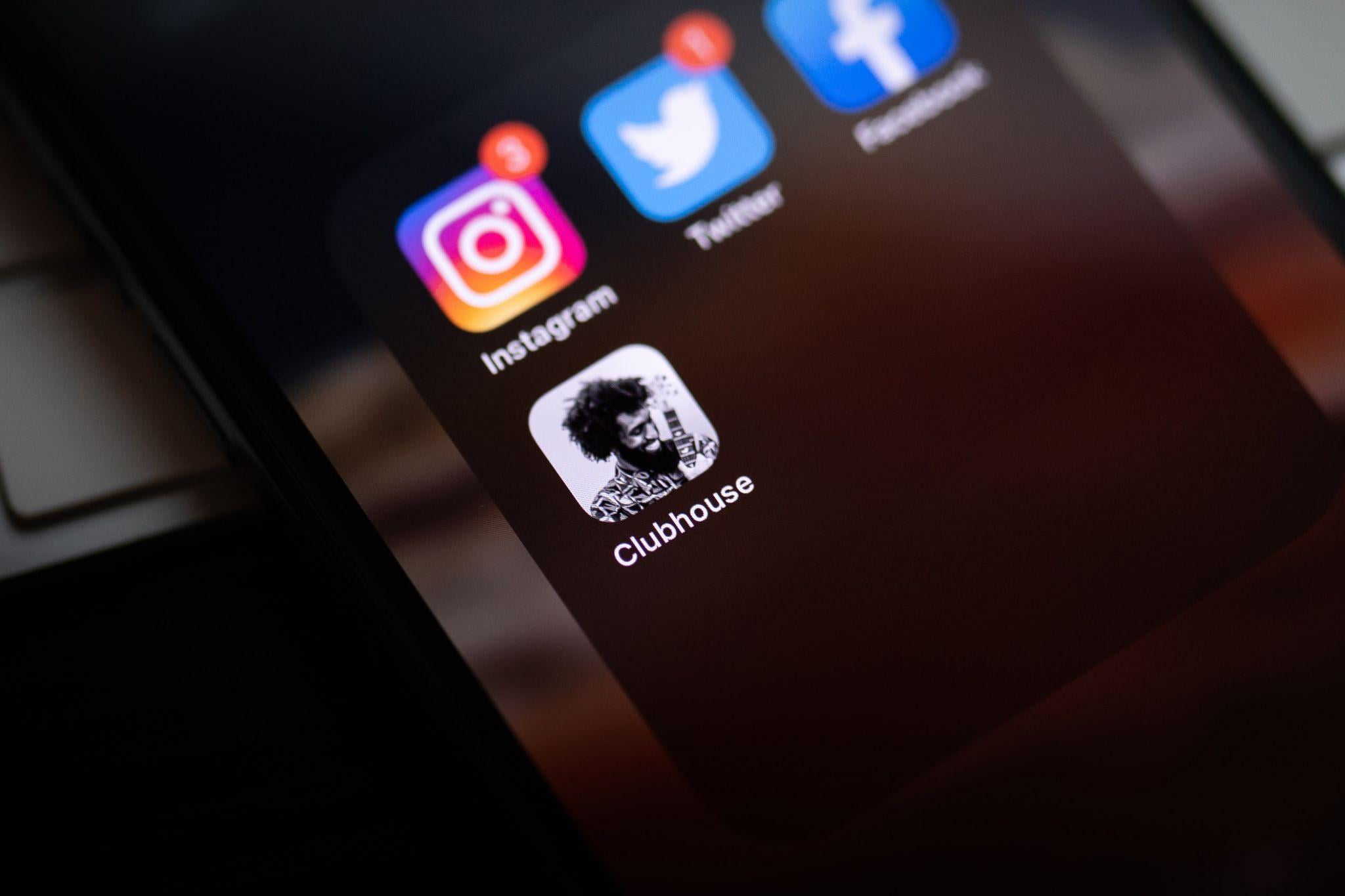 Image source: https://unsplash.com/photos/tmrmcEURULg
Seven Tips To Choose The Right Social Media platform
The sheer number of social media platforms might seem overwhelming, but social media has made it possible to connect with your audience and grow your brand organically.
People who access these platforms use them properly, so each one serves a different purpose. Using the right social media platform and adjusting your key messages appropriately is key to engaging with your target audience.
Whether your social media strategy needs an update or you are new to social media, here are seven tips to choosing the right social media platform:
1. Set Clear Social Media Objectives
It is crucial to define your social media goals as a part of your overall marketing strategy.
You can start by answering these questions:
Are you trying to raise brand awareness?
Are you interested in boosting event registrations?
Are you looking for ways to facilitate communication with your potential customers?
Establish measurable goals that you can strive to achieve on social media based on your business needs and objectives. When you set goals, you will have a greater chance to succeed, as putting them holds you entirely in charge and defines your budget.
The idea of setting social media goals is nothing new, but it is still astonishing how many businesses have yet to take the time to create their social media objectives.
For a goal to become real, it must be specific, measurable, attainable, and realistic, as well as time-bound – often referred to as SMART goals. SMART goals are one of the most popular approaches to set business objectives.
Joey Sasson, Vice President of Sales & Logistics for Moving APT, says that "Setting SMART goals that you can align your social media activities with is a great way to ensure your campaigns are successful."
In addition, having clearly defined goals allows you to better track key performance indicators (KPIs) and metrics. Make sure you periodically review your goals to see whether you are on track or if any adjustments need to be made. The winning formula is to measure, adapt, and then act.
2. Determine The Platforms Your Primary Audience Utilizes
Among the most common mistakes made by small businesses is to disperse their content across multiple channels. Assess your goals and determine who your target audience is.
After getting to know the various social media platforms out there, determine where your best customers will be hanging out. Several social media platforms provide native audience insight tools for identifying who uses a specific channel.
As a next step, you need to analyze your target audience. The content you share on social media can't appeal to everyone, but it should stimulate engagement with your target audience. In other words, social media can also serve as a customer acquisition channel.
The best way to deliver relevant content to your audience is to identify the websites your audience frequents and categorize them into groups that reflect their preferences.
It is also crucial to define the primary objective of your content. When posting, combine curated ones with high-quality, original content while sharing an infrequent promotional post.
Establish your business on several websites and get your potential customers to connect with you there. You can start with a few platforms and determine which one resonates best with your audience.
As a business, you can use social media in many ways, depending on the objectives you are trying to accomplish. The critical point is that social media shouldn't be neglected.
Whether it is Twitter, Facebook, or Instagram, different platforms have different features and demographics.
In terms of popularity, Facebook still reigns supreme, especially among older generations. Millennials prefer TikTok and Instagram, but each has its own advantages. The right Instagram caption and TikTok video can attract and engage a loyal audience for your brand. Understanding your audience's habits and utilizing the platform effectively can greatly influence the success of your business.
3. Identify The Voice and Tone For Each Social Media Channel
Brand voice and tone are inseparable. Your brand voice is an adjective you use to describe your brand personality when posting on social media. Think of your brand voice from the perspective of three C's: culture, community, and conversation, then choose a few adjectives that express your vision or describe your brand's overall "vibe."
The tone refers to the appropriate response to your brand voice based on the audience, situation, and social media channel. In addition, tone applies to the result that you are working toward.
Voice and tone make your brand stand out, ensuring you can build a strong connection with your audience. Try to write in your own voice and refrain from using buzzwords to ensure that your posts resonate with your audience, allowing you to be seamlessly part of the conversation. Each post represents your brand, so maintain consistency across all social media channels.
In addition, customers appreciate hearing about the latest deals and products, but they also want to know what your brand stands for. An appropriate tone and a distinctive voice will help you communicate your values and mission. Social media is truly a reflection of your brand.
A key reason voice and tone matter is that they add personality to your brand. The audience needs to feel comfortable engaging with you online and prefers talking to a human over a robot. Using your brand's voice will allow you to forge connections, develop trust, and build relationships with consumers. Consequently, visitors are more likely to share, comment, and like your posts.
By posting promotional content that does not tell your brand's story or form connections, you may get lost in the crowd. The social media voice of your brand should be an asset that sets you apart from the competition.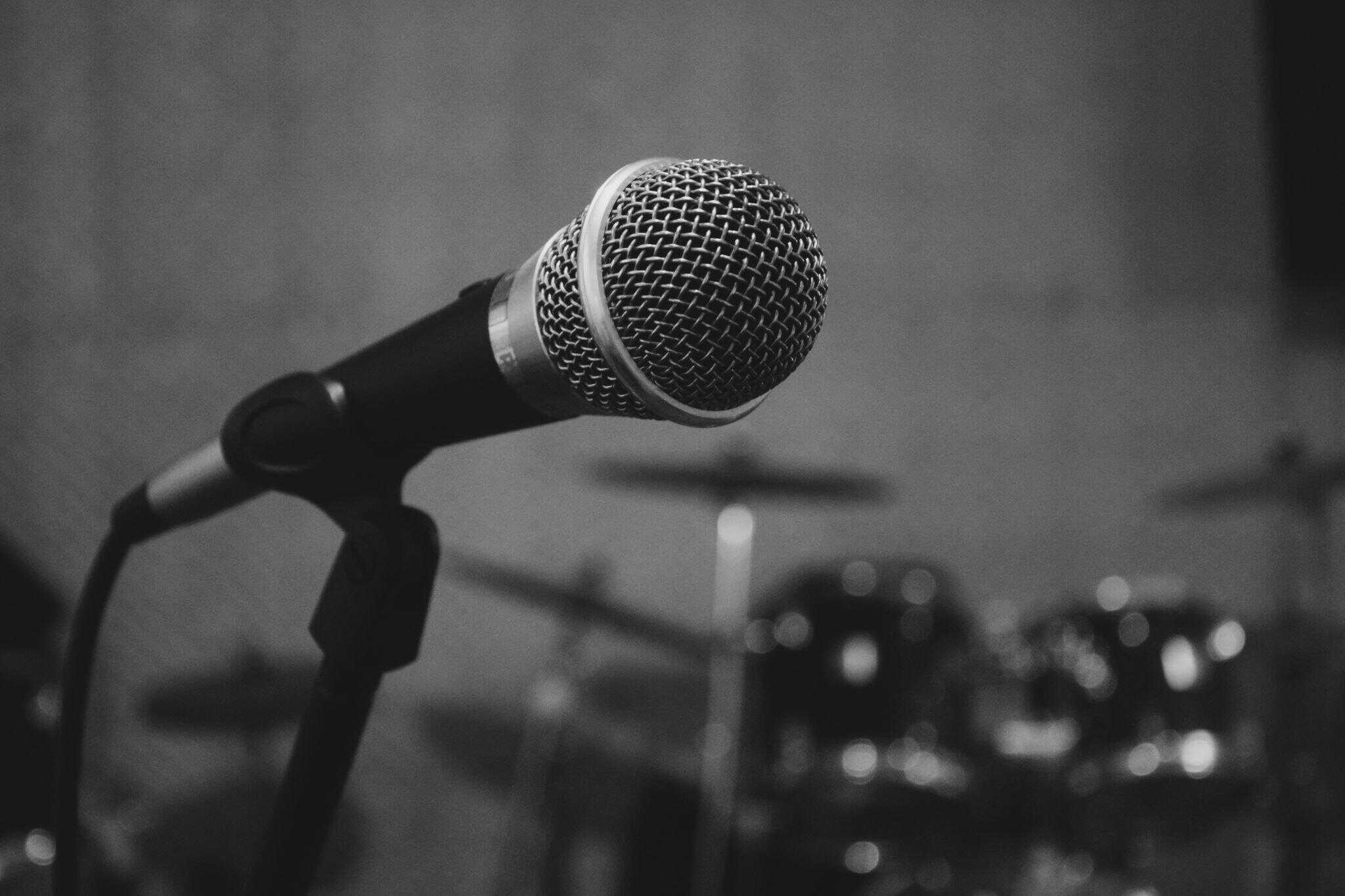 Image source: https://unsplash.com/photos/63sI4HO30tw
4. Develop a Cohesive Strategy Across All Platforms
The key for small businesses is to maximize their reach while minimizing their efforts. Hence, the main goal should be to develop a cohesive social content strategy that is sustainable, then push that content across all leading platforms. For example, several free scheduling tools can schedule one or two posts per week to be shared on multiple platforms. Also consider using a social media tracker to determine how well your social media campaigns perform.
Developing and implementing a solid content creation strategy is the first and most crucial step in driving success for your company. A well-crafted piece of content should be the foundation for all of your inbound marketing efforts. Effective content creation increases leads, conversions, and customer satisfaction by reaching more prospects, converting more sales, and satisfying more customers. Following these tips will help you develop content that is cohesive, reliable, and conducive to the growth of your business.
5. Identify and Align With Your Social Media Goals
Understanding your social media goals is a crucial component of choosing a platform. For example, Twitter is a valuable platform for customer feedback, so utilizing it to enhance customer care can be beneficial. Travel and hospitality brands may use Instagram to showcase their properties in a visually appealing way. Also, try to make use of logo maker tools to strengthen your branding efforts.
Renderforest provides an online suite of creative tools for making attractive videos, animations, logo maker, mockups, websites, and other media. The platform is easy to use and employs advanced features, making it possible for people and companies to produce high-quality content without significant design or technical knowledge. Additionally, Renderforest offers various customizable graphics and templates that users can use to create unique content in minutes.
In total, social media success revolves around setting realistic and measurable goals. Without these, it's hard to gauge how well your social media strategy is performing and where you need to make adjustments.
Here are some highly actionable tips to help you succeed on social media.
Enhance brand awareness
Manage Brand Reputation
Drive more traffic to the website
Accelerate the sales process
A multi-dimensional approach to social media marketing helps businesses grow by creating brand awareness, fostering customer engagement, and finding new customers.
Since you cannot be everywhere simultaneously, it is crucial to identify the best social media channels for your brand. For example, 90% of Instagram users are under 35. But even if that's your target audience, Instagram isn't necessarily the appropriate channel for your brand.
Although social media platforms are expanding, your business doesn't have to adopt them all. Consider where your customers spend their time online before deciding which platforms to utilize. Establish realistic expectations and goals for your team about how much work is expected and what kind of results will be generated through social media. By the way, aligning your business objectives with the right channels will greatly improve your chances of success.
Setting SMART social media goals to measure successes and failures is crucial for your organization. Social media success and failure are easier to gauge by setting goals before starting. However, social media goals aren't always driven by return on investment, and they shouldn't be. Instead of selling, social media marketing is more about engaging with your audience and providing solutions. In most cases, it is better to concentrate on engaging with potential customers and building a social media following.
The brands that are successful when it comes to generating inbound marketing opportunities educate their audiences instead of selling. However, if you begin selling right away, you may lose momentum before you get started.
Yet, by providing solutions to problems, you will establish your company as a trusted advisor that people want to work with.
6. Use Your Product or Service To Guide You
For a small business to succeed, it's imperative to be functionally lean and focus on activities that produce the maximum return on investment. Pick a content platform based on the product or service you offer. As an example, if you're building a consumer-facing brand, start with Instagram. Additionally, knowing when to post on Instagram will help you reach more followers, which in turn will boost your engagement rate. If you aim to generate quality leads that will result in B2B sales, consider sharing valuable content on LinkedIn.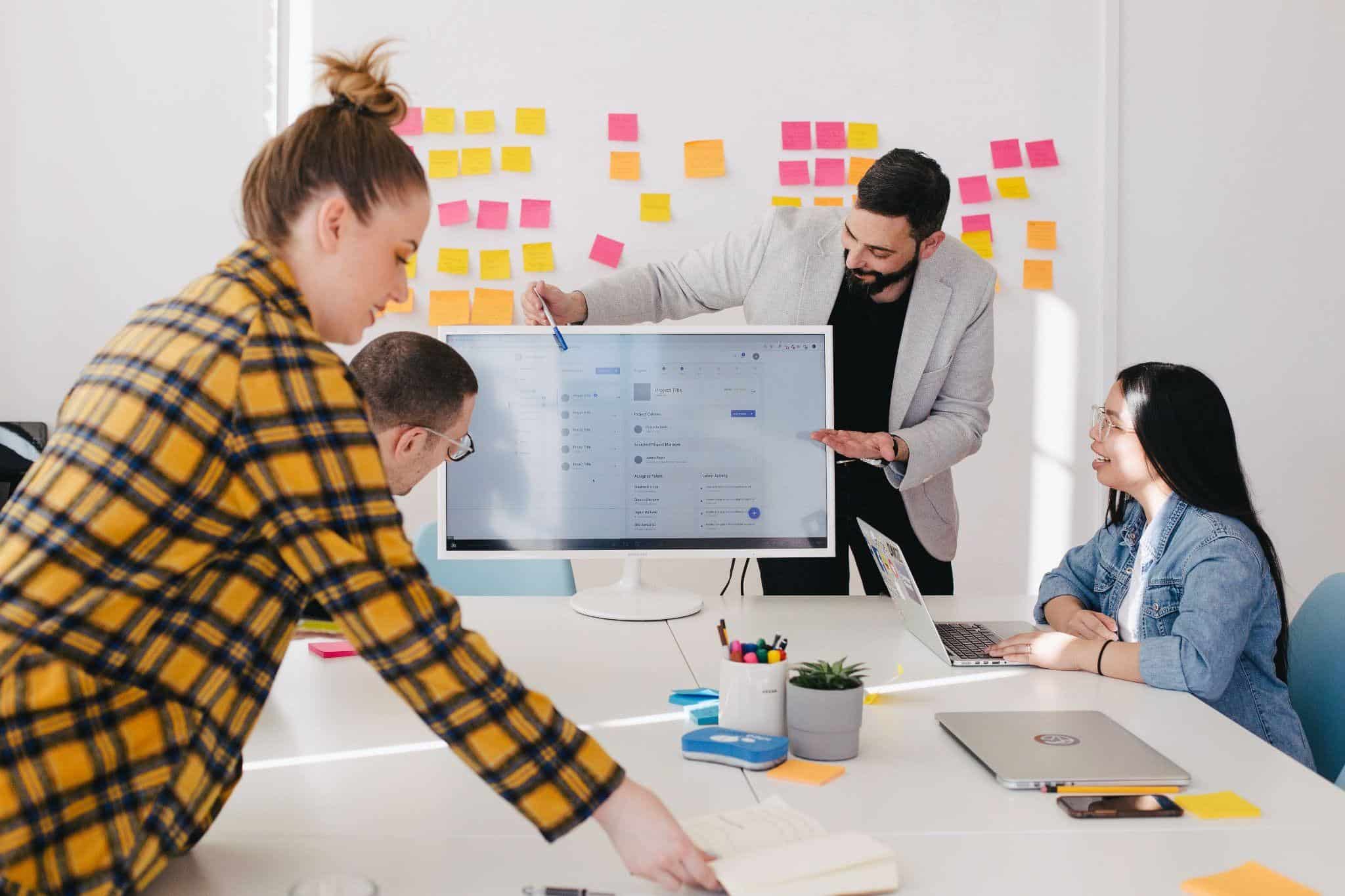 Image source: https://unsplash.com/photos/bzqU01v-G54
7. Take Part In Forum Discussions
You have the chance to share content on social media platforms and get it seen by many people. But don't waste your time sharing poorly-written, unrelated content. Instead, make sure to understand your audience, pick an attention-grabbing title, and regularly participate in forum discussions. For example, if you own a real estate agency, you can speak about topics like renters insurance or how they can avoid scammers.
Marketing has undergone tremendous changes in the past two decades. Companies must now think quickly to retain their consumers. In the world of social media, the key to success lies in the automation of digital marketing practices, especially on social media.
Hence, you can focus on what really matters for your business. Besides, you can leverage the many social media automation tools at your disposal to make your marketing efforts seamless, save time and increase exposure.
Final Thoughts on Social Media Platforms
Setting achievable social media marketing goals is crucial. To make an impact and stand above the competition, brands should go all-in when using platforms like Facebook and Twitter. Deliver quality content, capture their attention with pertinent, helpful information, and you'll win loyal customers who will help your brand stand out.
Achieving the goals above increases not only brand awareness and engagement, but it also generates more leads and increases website traffic, thus strengthening and improving customer relationships.
Using social media as a tool is crucial for any business hoping to be relevant and gain exposure online. Understanding which platform will work best for your business is key to selecting the right one. So what's the takeaway? There's no need to join the latest trend such as TikTok or Clubhouse because others are doing it. And you do not have to be on every social media network. There is no one size fits all strategy for running a business, so you need to pick what's right for you. Taking it slow and steady wins the race in the long run.