Marketing involves selling and promoting a brand or business and its products or services. This phenomenon is extremely crucial in business. A great marketing strategy can make a lot of difference in a business.
There are various types of marketing including social media marketing, email marketing, etc. Social media marketing involves using social media platforms such as TikTok, Instagram, Facebook, and so on to promote products and services.
This marketing type is getting more and more popular, and in 2022 its popularity is sure to increase. TikTok, which was launched in 2016, is the hottest social media platform right now, and there are over 1 billion active users on the platform.
TikTok trends come and go out of style quickly. However, some of these trends stay significant for a long period. These trends could be beneficial to your business's social media marketing strategy.
Therefore, this article will highlight eight TikTok trends that will still be relevant in 2022.
TikTok trends that are still relevant in 2022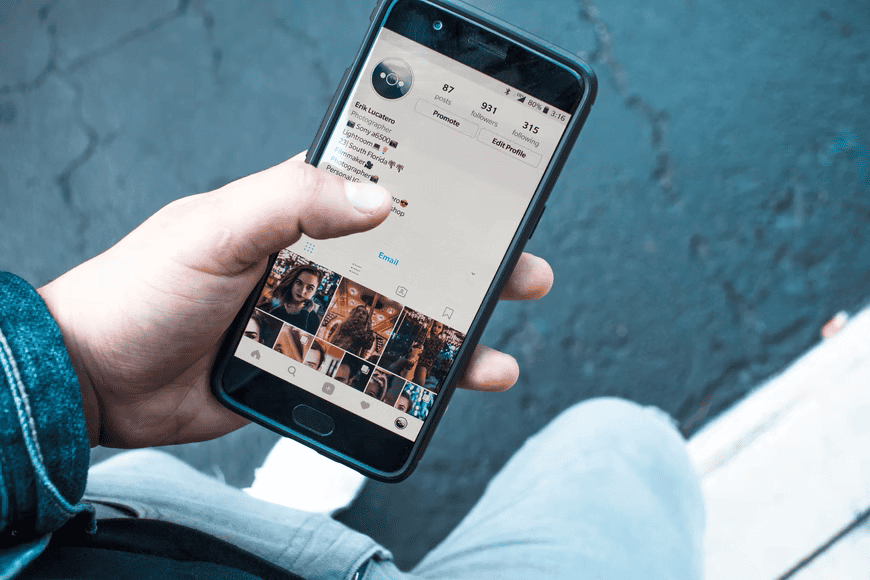 TikTok trends change regularly but there are some that stay relevant to businesses even as time passes. Here are eight of these trends that will be useful even in 2022.
The use of TikTok Live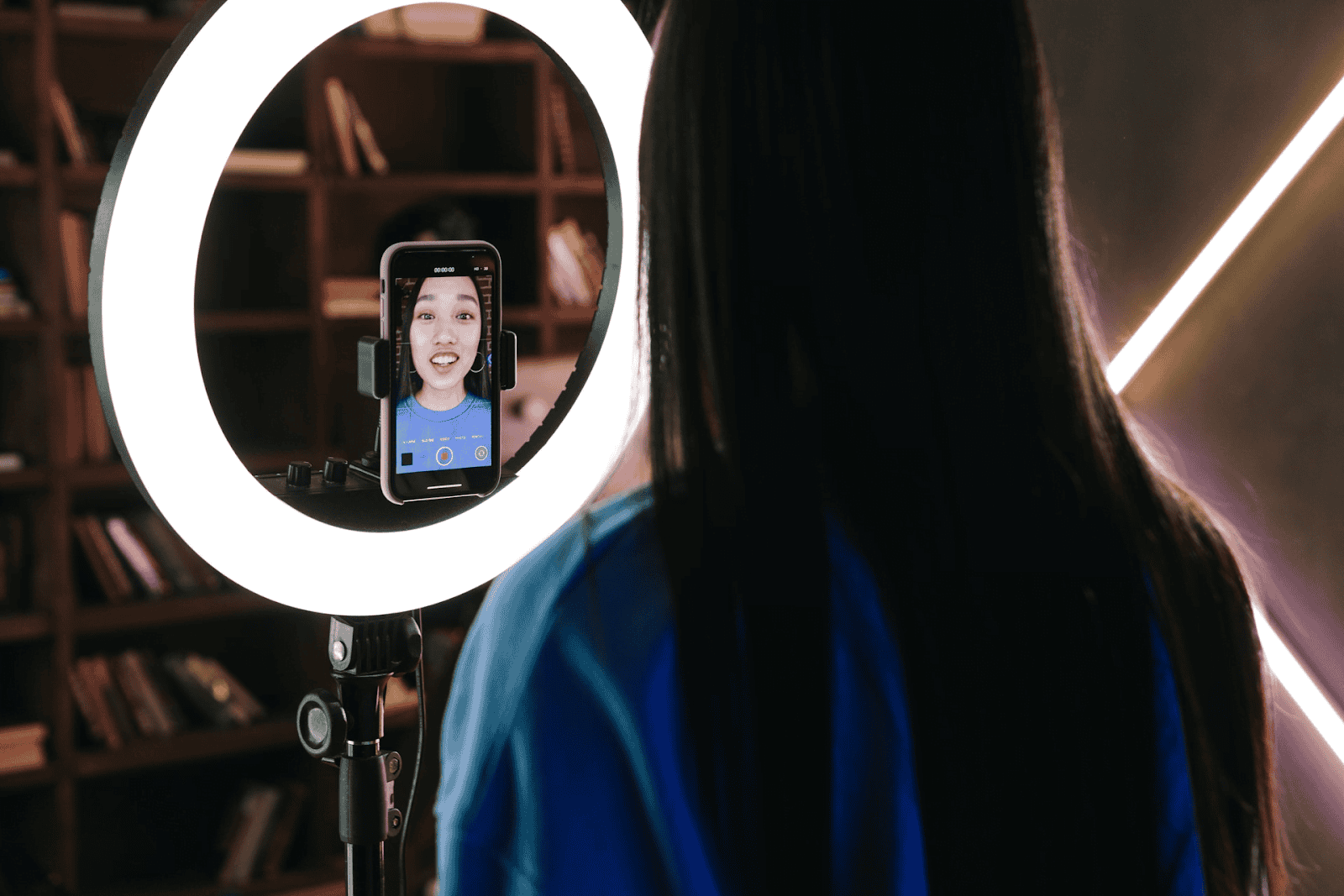 TikTok Live is a feature that allows users and creators to interact with their followers in real-time. As long as you are 18 years and older, you may send and receive gifts during a live video.
This gives you a chance to reward your audience's engagement, thereby encouraging them to engage your TikTok and business even more. Note that you will need to have about 1,000 followers before going live on TikTok.
Additionally, you should know that doing TikTok Lives can have a lot of benefits for your brand. For instance, in addition to interacting with your followers, you can also develop a connection with them.
Furthermore, using the TikTok live feature will give you the avenue to expose your brand even more to your followers. In a TikTok live, you can answer questions that your customers may have about your brand and products.
User-generated content
User-generated content will become even more crucial to brands in 2022. However, as a brand, it might not be easy to always come up with fresh content continuously. Luckily, you can benefit from content created by others, which will make your posting easier.
User-generated content or UGC is that type of content that your followers or customers create for your brand. Because it is TikTok, the content will mostly be videos. Businesses use user-generated content to turn their customers to brand ambassadors.
For example, you can encourage your customers to make TikTok videos of themselves using your product and then repost this content on your TikTok page. This will help your other followers see that real people use and trust your products.
You should know that user-generated content is more effective in increasing your conversion rate when compared to brand-sponsored posts.
In addition to user-generated content, you can use market research tools to get insight into your followers and consumers. Attest is one of the best market research tools out there. This platform allows you to access brand and market insights at lightning speed.
Additionally, it allows you to do all kinds of market research. When you pair the right market research tool with your user-generated content, you can be sure of positive results.
Influencer marketing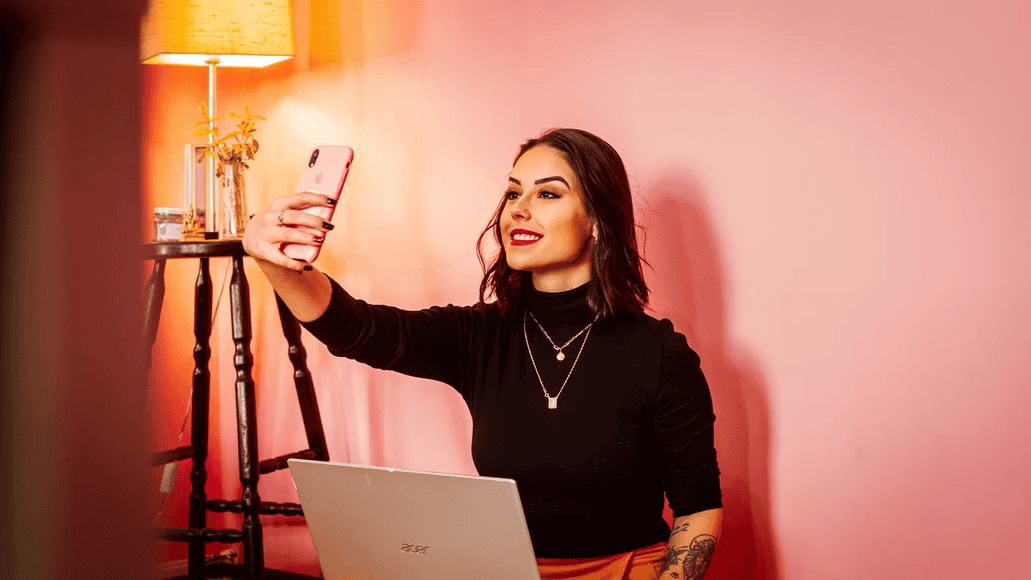 Influencers on TikTok are TikTokers who have many following, likes, and views on their posts. When you partner with them to create videos for your business, and as a marketing strategy, you will find out it is extremely effective in winning over more customers.
Because influencers have a lot of followers, your brand will get more exposure. Also, because the influencers' followers trust them, they will know that your product is high quality and want to patronize you.
Additionally, even though TikTok offers a traditional advertising system, trying to build your business's following with this method could be a real challenge.
This is why many brands and businesses rely on influencers on social media platforms like TikTok to help them promote their products or services. You can be sure that the number of influencers on TikTok will increase in 2022, and so also will influencer marketing.
Behind-the-scenes videos
Behind-the-scenes videos give your customers insight into how your products are created. Giving your audience on TikTok a sneak peek into how things are done through behind-the-scenes videos is a great way to educate and engage them.
Additionally, videos like these will make your viewers feel like they are getting exclusive content. For example, a shoe company may record the shoe production process and release them in episodes. This will keep your customers or viewers coming back for more.
Also, behind-the-scenes videos will assure your potential customers that you use quality materials in your production. You can also film a behind-the-scenes TikTok showing how you made another TikTok video.
Referencing current pop culture
It might be a bit difficult for many brands to navigate around the social media world. This is because there are many tech-savvy social media users out there. Therefore, these social media users can sense when a brand is insincere. Try to be as personal as possible.
So, when you try to relate with today's young people, you might have to do a ton of research into what they are into these days. For instance, when the series "Squid Game" came out, there were a lot of trends and challenges on it.
Your business could be involved in challenges like these and find a way to fit in with the times. Also, certain songs could be popular at a particular moment on TikTok; your business could also use these songs in your videos. But ensure you are as natural as possible.
The use of hashtags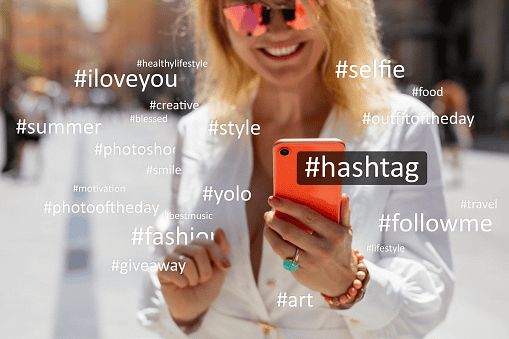 Knowing how important search engine optimization (SEO) is in business, you should know that you can use hashtags as SEO. The choice of hashtags included in your captions for your TikTok videos can direct your target audience to your TikTok page.
When using hashtags, you have to carefully choose the ones that relate to the content in your video. As a tip, you can think of hashtags as keywords that users will be interested in searching for.
When including hashtags in your post, you could decide to use generic terms common to your industry, for instance, #fashion, #pharmaceuticals, etc. Also, you could decide to narrow it down and use more specific hashtags that describe the content of your video, e.g., #cookingtutorial.
Duets
Duets are one of the features available on TikTok. When an individual posts a video, another person can make their video in response to the first video. With Duets, the two videos play side by side simultaneously.
One major benefit of Duets is that it allows users to engage or participate in a video. They can record themselves reacting to what they noticed in the original video. They can make comments about the original video or even add a video that relates to the original video.
Duets increase participation in trends or topics. Duets also boost the algorithm. This ensures the original video gets as much exposure as possible. When users can respond or react to a video, it gives it more popularity, either from the original video or the reaction video.
Duets are frequently used in "challenges" or trends. Brands can therefore use duets to increase engagement and popularity.
Educational TikTok videos
Educational videos are very rampant on TikTok. In just 60 seconds, TikTok users can learn any skill, hack, tip, or trick.
When creating your social media marketing strategy for 2022, you should ask yourself, "what is something my business can teach the audience about my brand?" This is because, in 2022, educational videos on TikTok will get even more popular.
Therefore, your brand has to leverage this. You can teach your audience tips that will not only benefit them but also encourage them to learn more about your brand.
For instance, a nail technician can show a quick video teaching their audience beautiful designs and art for their fingernails. Additionally, educational videos can encourage viewers to visit your other social media channels and websites.
Benefits of social media marketing through TikTok to your business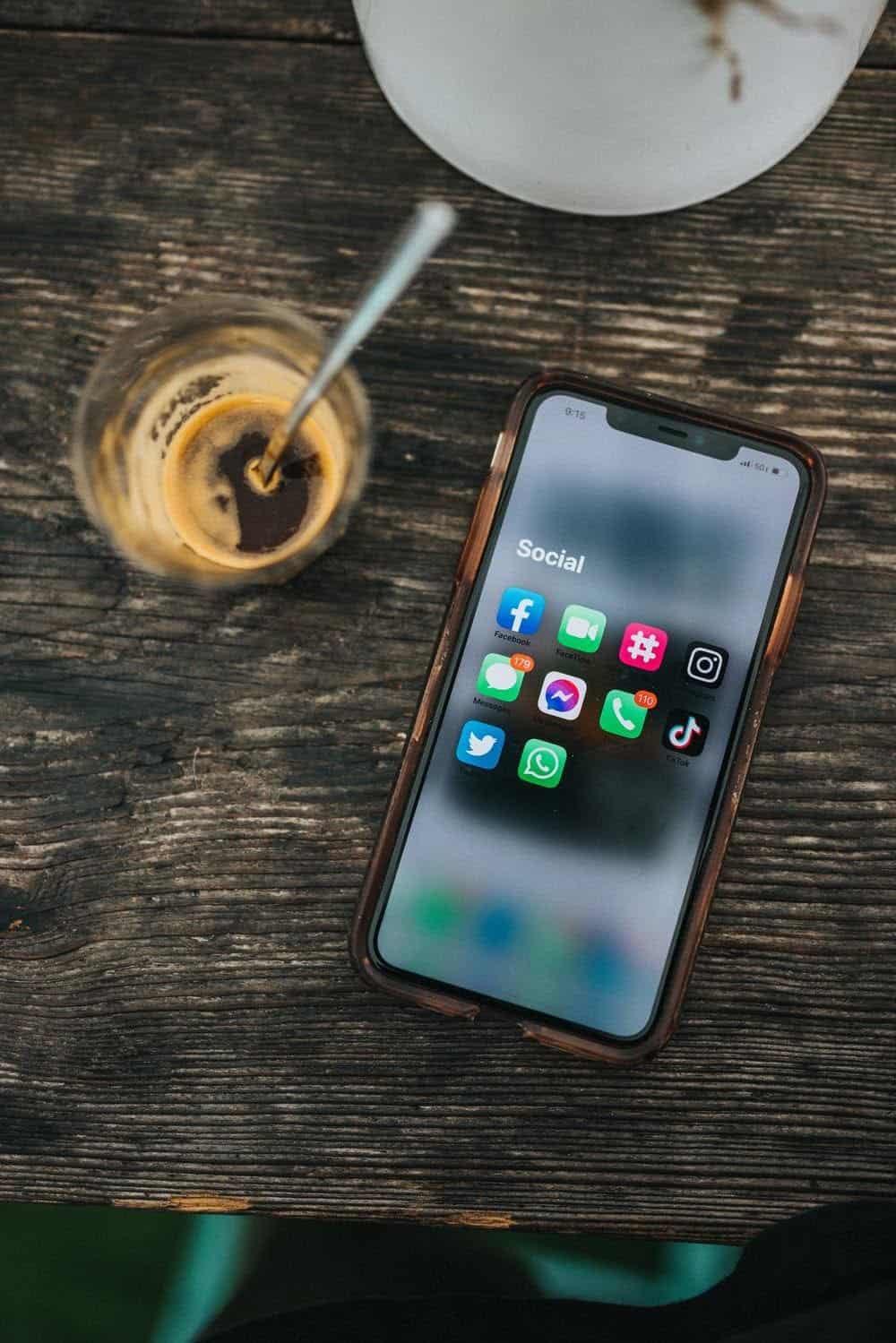 Social media marketing remains one of the best and most effective forms of marketing. For instance, a social media platform like TikTok has numerous benefits for businesses and brands. Here are some of the benefits of social media marketing.
Increased brand awareness
Social media is a platform that allows brands and consumers to interact. Social media marketing is a good way of giving a brand the visibility it needs. It provides an opportunity for brands to create more exposure for themselves in the eyes of consumers.
Social media marketing also means consumers can get information about multiple brands that interest them. Consumers who may need goods or services can get these products through social media and social media marketing.
Higher conversion rates
Social media conversion implies that a consumer performs a desired action due to social media. It could be to make a purchase, sign up for something, etc. A conversion rate is the number of consumers that go through with the desired action.
Social media marketing creates more awareness for businesses. Brand awareness makes it possible for consumers to complete conversions, increasing conversion rates and making businesses thrive.
Better customer satisfaction
Consumers always prefer one-on-one interaction with a brand on social media, and social media marketing makes this possible. Social media is used for communication, interaction, and exposure. Brands can relate with their consumers, and this can increase brand loyalty.
A brand should always ensure engagement with consumers through social media is satisfactory. When a consumer is pleased with the services of that brand, such a consumer is more likely to stay with that brand.
It is cost-effective
Every brand relies on different strategies for advertising, such as sales promotion, etc. Of the many advertising strategies, social media marketing is the cheapest. Signing up on social media platforms to reach a wide audience is often free and straightforward for brands.
Even paid adverts on social media platforms are considerably less expensive to use for advertising when compared with other advertising strategies.
Makes it easy to gain marketplace insights
Marketplace insight is subjective knowledge gathered about a target audience through intensive data analysis. Social media has many features that allow brands to monitor their consumers.
For instance, a brand can carry out data analysis on their target by looking at the interests of their consumers. They can also carry out analyses based on conversations with their consumers.
Helps with partnerships and collaborations
Social media marketing helps to create visibility for brands. This does not only relate to the consumers of a brand. It also concerns potential partnerships and collaboration for a brand. Social media can connect a brand to other people or businesses interested in your brand.
Additionally, it becomes easier for you to partner with social media influencers, which will boost your sales.
Helps drive traffic to your website
For businesses that own websites, social media marketing can be a great way to increase traffic to the website. A brand's website contains information about the product and the brand itself. Social media could serve as a bridge between consumers and the website.
While consumers use social media platforms, ads or pop-ups could direct these consumers to a website, thus creating traffic.
Relevant TikTok trends
TikTok has come to stay, and many businesses realize that. This is why this article has provided you with the top TikTok trends that will stay relevant even in 2022. So, as you prepare your social media marketing strategy for 2022, you can include these trends in your TikTok posts.
You can be sure that all the benefits discussed in this article will be reflected in your business, and 2022 will be a productive year for your business.