Social media is a wonderful tool that many businesses and individuals can utilize in order to help build on their reputation as a brand but to also hopefully convert potential leads into loyal customers.
If you've not yet taken advantage of social media, then here are seven benefits of social media for your business.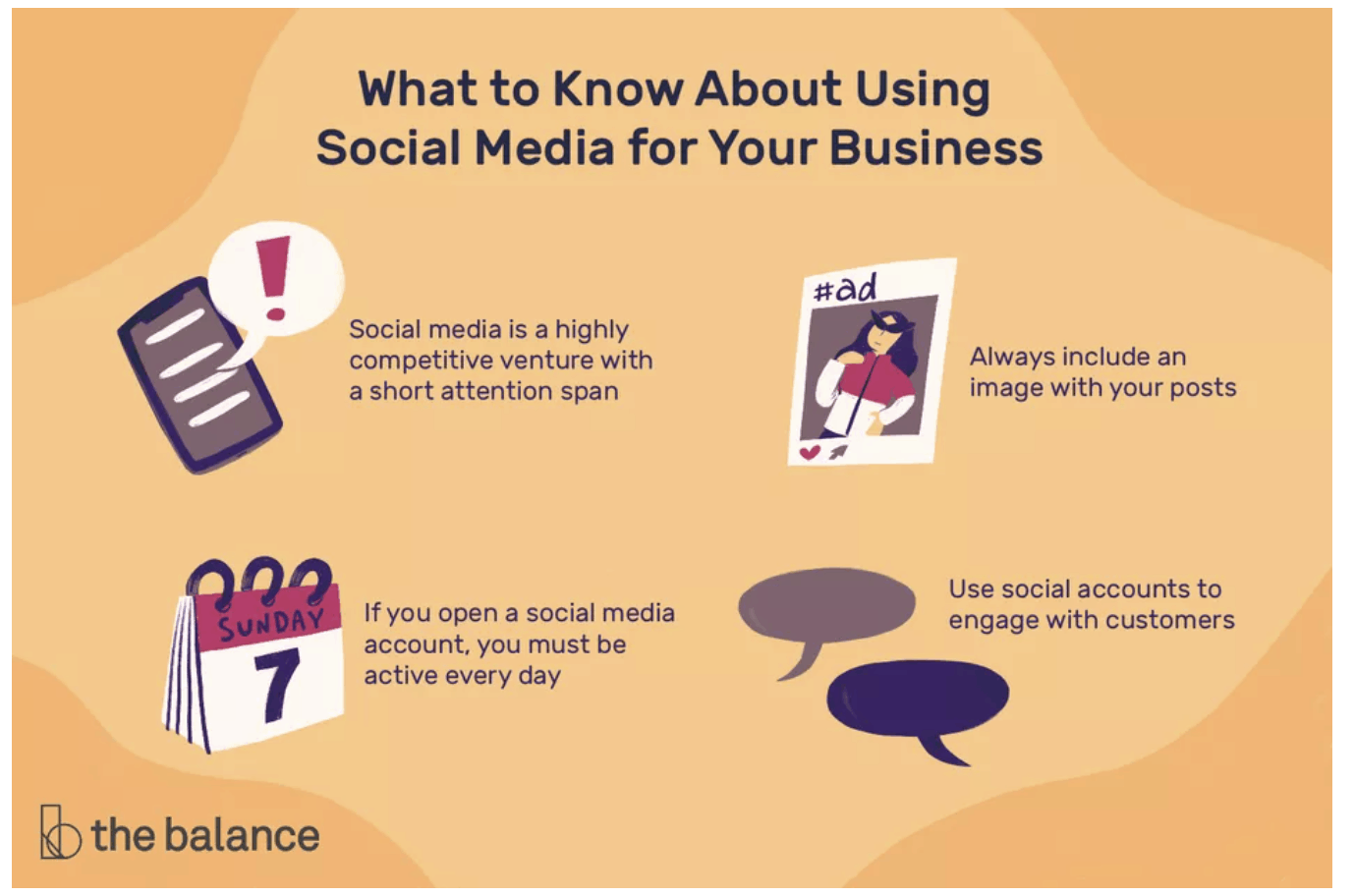 Improves brand awareness
With your brand, it's important to get yourself out there as much as possible. The more frequently you're in the faces of existing customers and potential ones, the more likely it is that you'll get an increase in revenue.
It's important that you are working towards creating a brand name that's recognizable not only from the name itself but also the company image whether that's the logo or colors used. With social media, you can help push this brand imagery in various ways, such as using a social media archive tool to keep track of your progress and your competitors.
Posting on multiple platforms, rather than just on your website will hopefully capture the attention of more leads and it's converting those leads into customers that makes the difference.
There are plenty of tools that you can use in order to figure out what would work best for your brand. Some of the best market research tools are going to help you better target your audience when using social media.
Think about what your brand looks like currently. Is there anything you could change in order to make it more recognizable? A lot of businesses tend to stick with what feels comfortable or what they're used to, instead of pushing the envelope a little more. Think about how your branding could be elevated and tweaked to bring in more customers.
Ideally your brand should always be evolving, alongside the success and growth of the business. It's not something that should be ignored!
Personal customer engagement
When trying to connect with your customers, there can often be difficulty in this through traditional communications. Email marketing can be useful but there's not much opportunity of having a two-way conversation that can help grow the relationship further.
However, with social media platforms, you have the benefit of a comments section and a direct messaging option that customers can speak directly to. It means that you're opening up the communication between you and that customer or potential lead.
It also indicates to that individual that you're willing and open to communication, which some businesses will be against for fear of critiques. Every customer is going to be different in what they like and what they don't like. With that being said, you want to try and tailor the conversations you have and how you engage with them.
By spending time research your audience demographic and creating the right content or conversation starters, you're likely going to help build up this personable relationship with every one of your customers. This is essential to do because it will more likely have an influence over a customer and whether they come back to your company to buy more from you.
Helps with search engine rankings
When it comes to search engine rankings, it's essential to do everything you can to boost your webpages. You can leverage a SERP API to get real-time results. Social media can help with that when it comes to cross-promoting your content via different mediums. It could be adding your website link to the bio of your Instagram to embedding YouTube videos into your website.
It's not just your website's pages that will display via search engines but the pages of your social media too. So every post that you make, there will be a webpage created, therefore it's worth utilizing cross-promotion where you can.
Try to be consistent with the amount of content you create and always make sure that the content is high-quality. Again, think about what your customers enjoy and what they're more likely to engage with. The more you can hit the nail on the head with content, the more success your new products or services are going to be.
Social media is fast-paced and so everything that you post has to go up against hundreds and thousands of posts every second. It's important to remember this when it comes to creating the quality content and by linking up your platforms with one another. The more you can provide yourself when it comes to exposure, the better.
Saves on marketing costs
With search engine optimization, it's important to include it as part of your marketing strategy. There are many costs that come under your marketing budget but one way that you can save money is through social media.
A lot of the promotion of your products or services can be done for free on your social media handles. Of course, you'll want to do some paid advertising where possible in order to expand the potential reach and engagement that your posts have when they go live.
However, there are still savings to be made through social media and with paid advertising, it's a lot more affordable than traditional advertising formats. It enables those smaller businesses and start-ups to take advantage of media advertising without being priced out. With paid social media advertising, you can spend as little or as much as you want.
If you have a strong social media presence already, then it's more than likely that your content will be engaged with but when you're only just starting off, it's worth looking at spending more on your marketing where you can.
The best thing to do when it comes to your business marketing is to diversify it as much as you possibly can. The reason for this is that your customers are going to be found in a variety of mediums, whether that be through social media or offline. With social media, there are so many platforms and that's why it's worth trying to hit every single one that you're on.
It humanizes your brand
The difficulty that some brands might have when it comes to running a business is that there's sometimes a disconnect between you and the customer. For those customers who are looking to spend their money, they'll often check if they have social media handles.
It's as if nowadays that social media and having at least one channel, solidifies you as a legitimate brand that can be trusted. Those that don't have social media profiles might find it harder to gain the trust of potential customers who are looking at their website.
Being able to also see more of your brand in action is often something consumers will look to social media for. There may be some element of interactive marketing on the website itself but there's a lot more that you can do with social media platforms.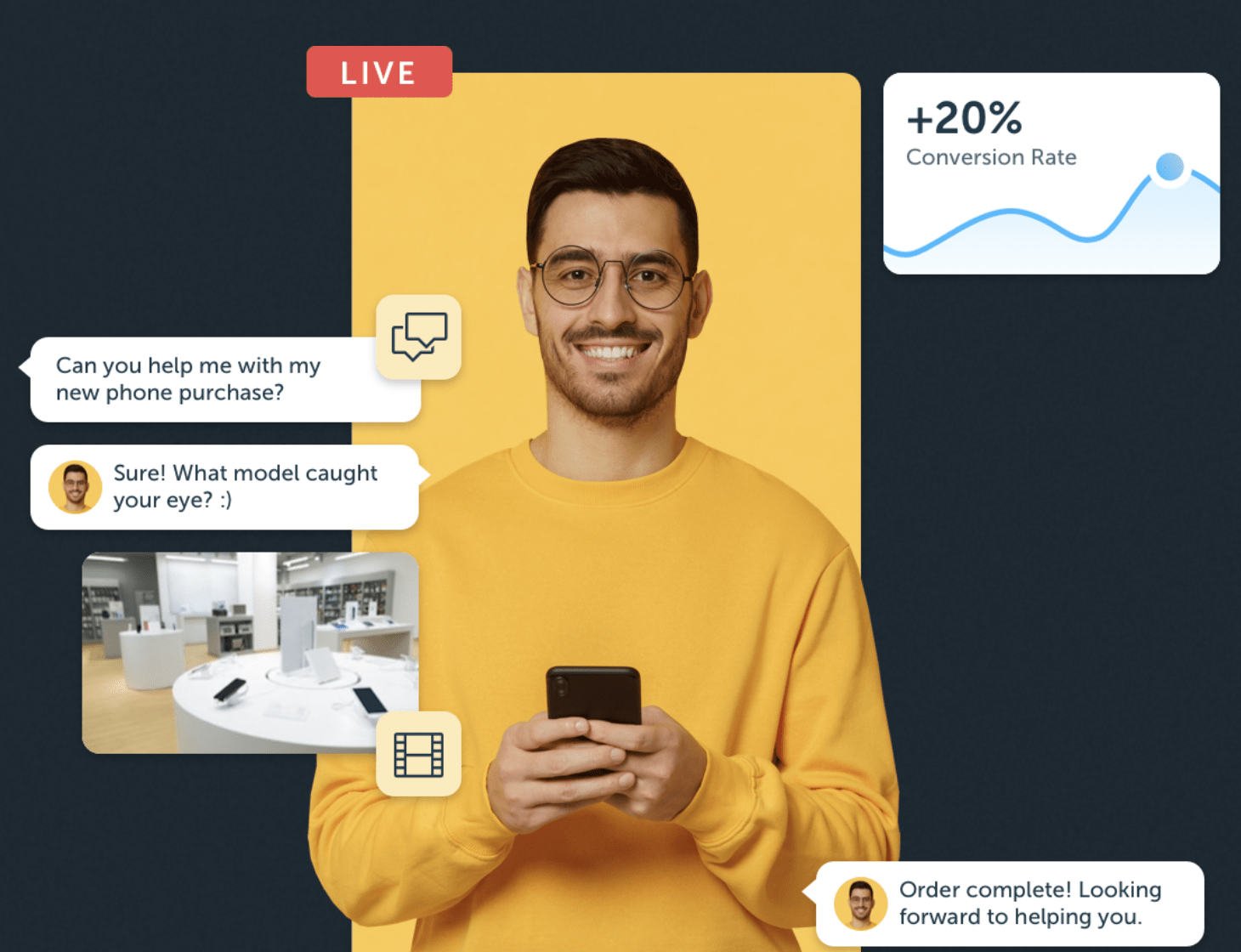 For example, perhaps you're selling beauty products and you have a whole Instagram or Tiktok channel that's dedicated to featuring the products in action. If they can see results or visual benefits of the product or service, then they are more likely to hit that checkout button.
Social media allows you to explain and showcase your brand in more detail, perhaps with more engagement than you would get when displaying the same thing on your website. It's worth monitoring how specific content performs in relation to what platform it's on.
You can partner with influencers
The rise of social media has created a new generation of advertisers in the form of influencers. These every-day individuals are the internet celebrities that many businesses are after for partnerships.
As a business, it can prove very beneficial to take advantage of influencer collaborations but it's all about matching your product or service, with the right influencer. Many marketers will make the mistake of not doing enough background research into the influencer's demographic and engagement.
Most will tend to look at the number of followers and expect that to tell them everything they need. However, that can just end up wasting your budget and proving to have little impact on your business growth.
Social media is full of influencers, so it's worth incorporating both blogger outreach and influencer outreach into your marketing budget. It's certainly one that can prove effective and will benefit your business both now and in the future.
It also shows your customers and potential leads that you're building a community of support. A lot of consumers put their trust in influencers when purchasing products over mainstream celebrities and other mainstream media. According to Chainstoreage, "83% of men are inspired to make a purchase based on an influencer recommendation, compared to 89% of women."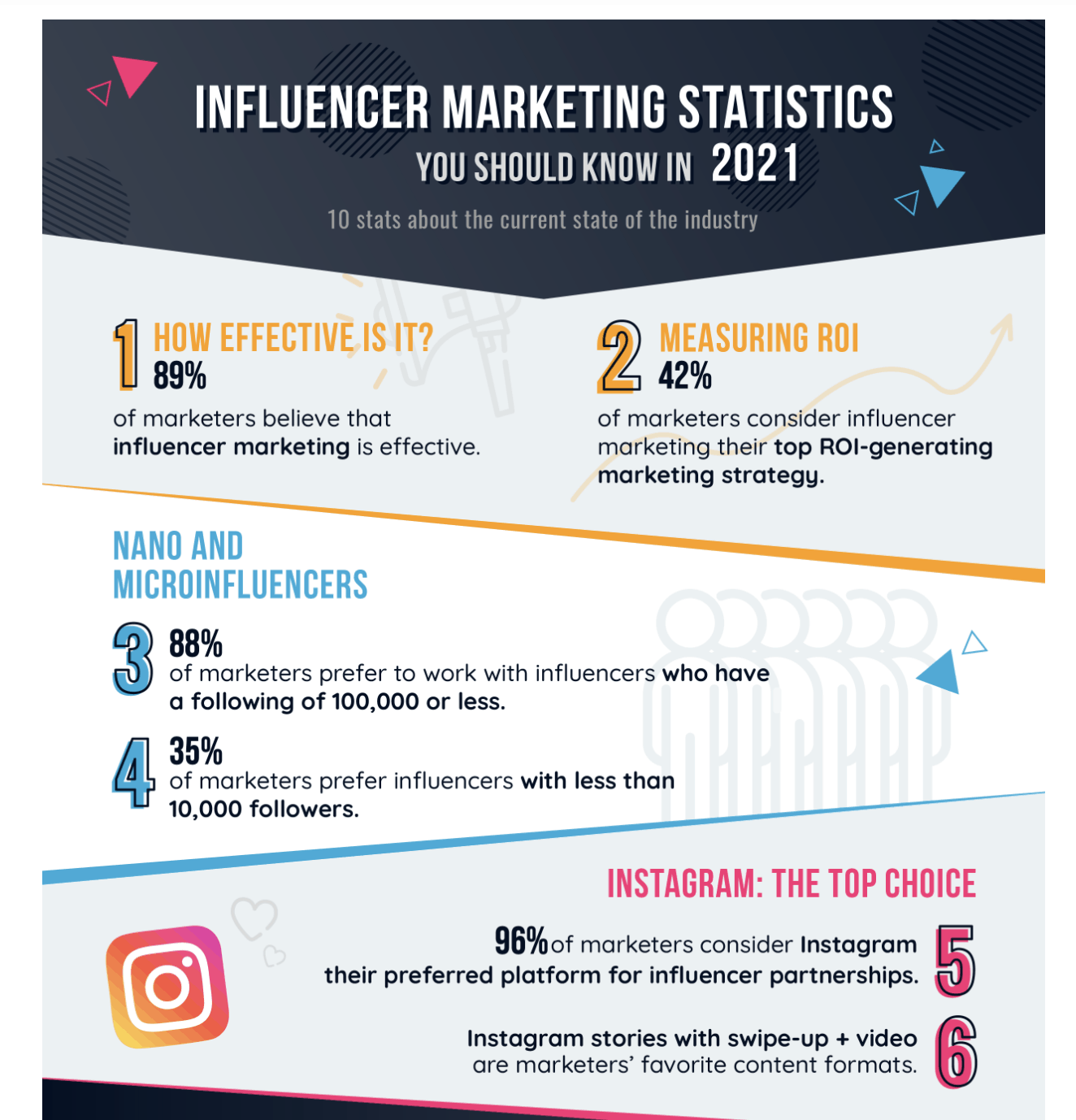 If you're looking to partner with influencers here are a few things to think about in order to get the most out of the collaboration.
The Budget
Influencers will want paying and so they should when they're advertisers too. Think about the budget that you have available and how much you're willing to spend. It's better to pay for fewer influencers than to spread your money too thinly and perhaps have less quality in the partnerships.
Some influencers are going to charge different rates and some may price you out of collaborating with them. However, it's worth considering those that charge more in order to explore whether or not it's worth expanding the budget slightly.
Audience Similarities
Does the influencer have similarities in their audience compared to your own? It's good to pick those that have your target audience or a niche area of customers that you're after and don't yet have. You can do this by asking for their demographic and data on who their audience is.
Most influencers should be able to provide screenshots of this but if they refuse, then it might be that they're likely falsifying their statistics.
Get Stats On Impressions
Statistics are important to gather before starting any partnership and it's worth asking for a screenshot of their impressions. This can help to figure out just how much potential reach there could be for your collaboration, which should give you an idea on customers following your social media handles and converting to customers.
Post Analysis
Once a campaign is over with an influencer, always gather data from the influencer so that you can analyze the results. This can help you figure out what worked and what didn't. That way you can choose differently next time and with the new knowledge you have.
Every influencer campaign needs to be thought through in detail. There are going to be some campaigns that fall flat and others that do incredibly well. For many influencer campaigns, there's the opportunity that it could go viral, so it's always worth utilizing them as a marketing opportunity.
Provides better customer service and support
With social media, there's a connection with your audience and therefore you can better your customer services and support as a result. Customer service is one of those areas in business that can often go without attention.
However, your customers are making you money and so it's essential that you're doing everything possible to keep them happy as well as showing your commitment to those potential customers who might be silently observing.
The downside of social media is that you're open to more critiques and these are often done openly on social media. It's how you handle these critiques that make a difference to how quickly you bounce back from them.
The more support and better customer service you provide, the more growth that will come from it via social media.
Maximize the Benefits of Social Media
With any business, social media is something that is important to incorporate within day to day activities. The online world is a big part of everyone's lives and your company can leverage the benefits of social media.
Use these tips to help grow your business and to utilize social media on whatever platforms you find yourself on. It's worth starting off on one or two first before spreading yourself across more. You don't want to limit your chances of building significant growth on one of the platforms.