Create hundreds of social media updates by uploading a Microsoft CSV file.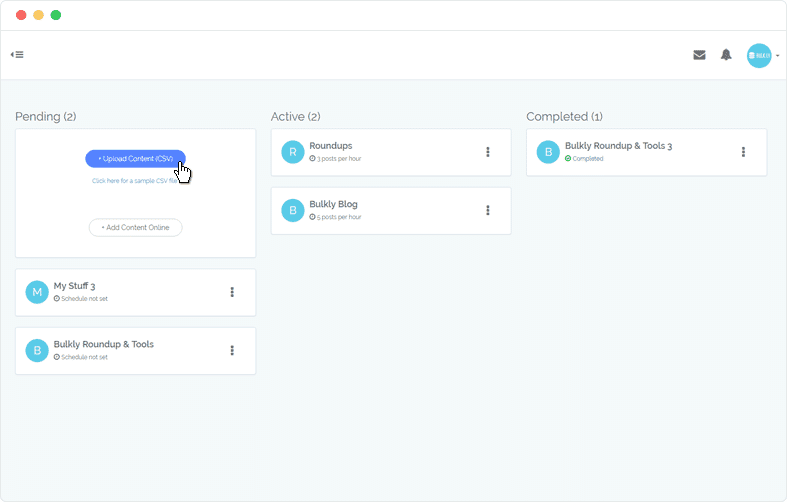 Automatically recycle all of your social media updates.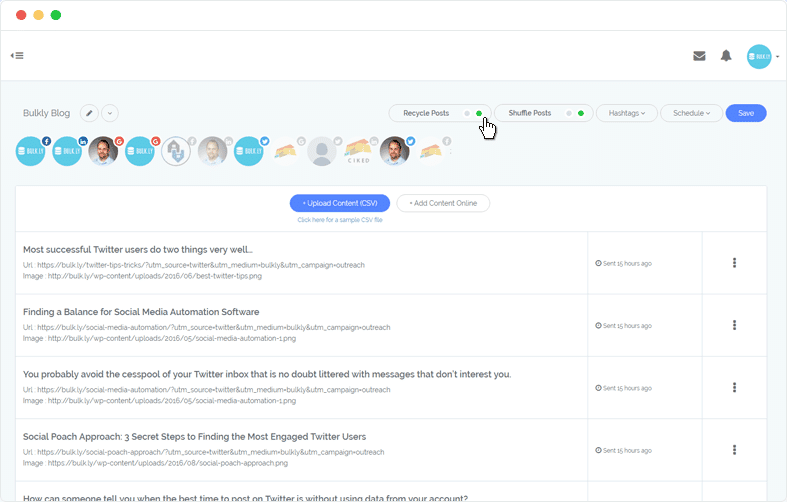 Randomize the order that your posts are sent to your social accounts.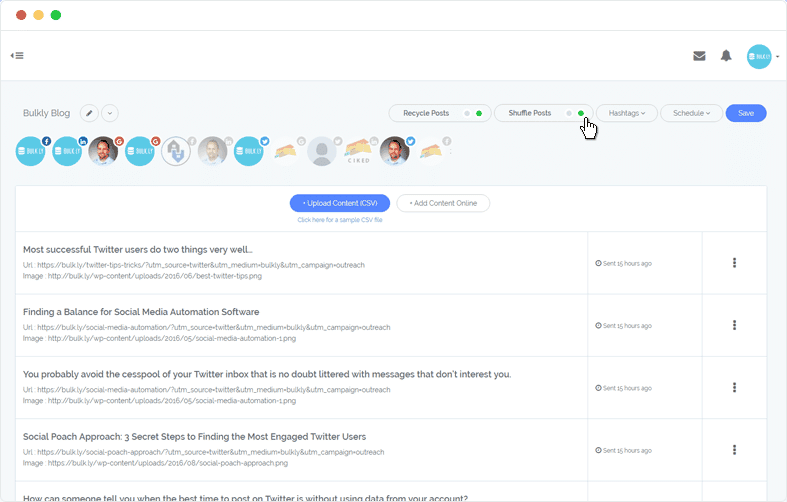 Create hashtags for each social media platform. Even shuffle multiple tags per channel.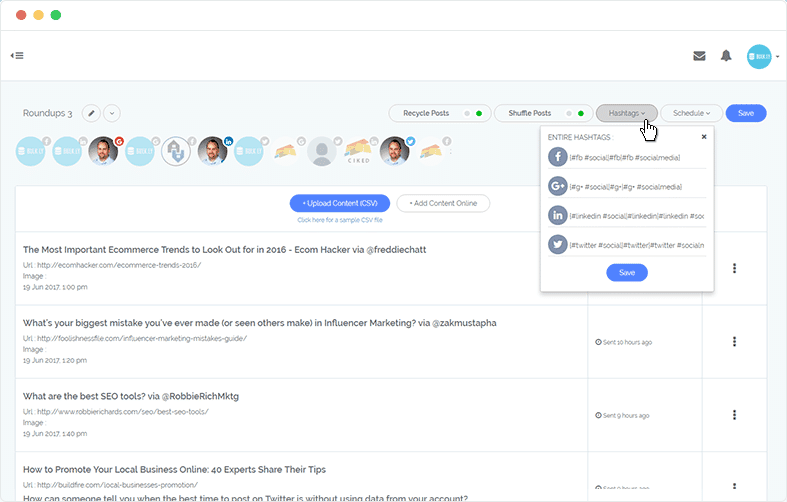 Schedule your updates to drip to your social media accounts multiple times per hour, day or week.
Create schedules that start and stop on certain dates.
Reorder your posts by dragging and dropping them into any order.
Order your status updates into groups with their own settings.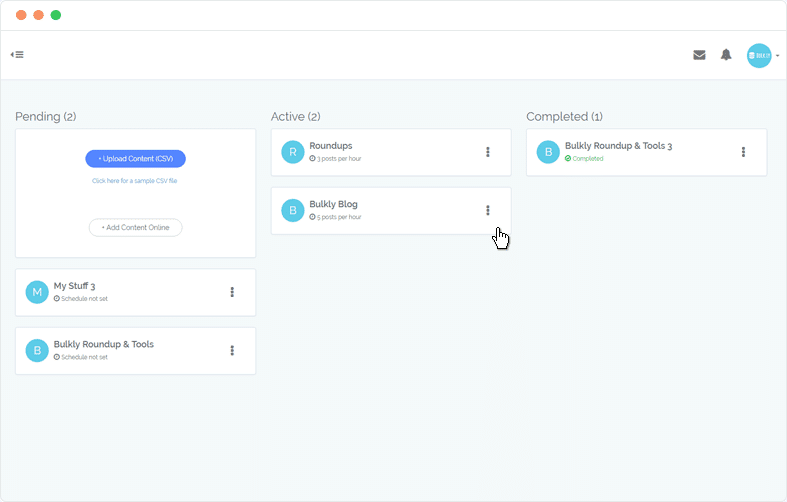 Schedule posts to one, some or all of your connected social media accounts.