As one of the 2020s most downloaded apps, there is no denying that TikTok is the fastest-growing social media platform. So much so that even medical professionals, lawyers, and brands are using TikTok marketing to promote their brand.
This shows that the platform is no longer limited to Gen Zs who are into lip-synching, dance challenges, and funny videos. You can also use TikTok marketing to spread brand awareness, attract a young consumer base, and turn them into paying customers.
It is also apparent that TikTok is here to stay. So, if you own a business or are thinking of starting something, make sure to include this platform in your marketing mix.
You might be surprised at how TikTok marketing can be a goldmine.
TikTok and its Rise Into Popularity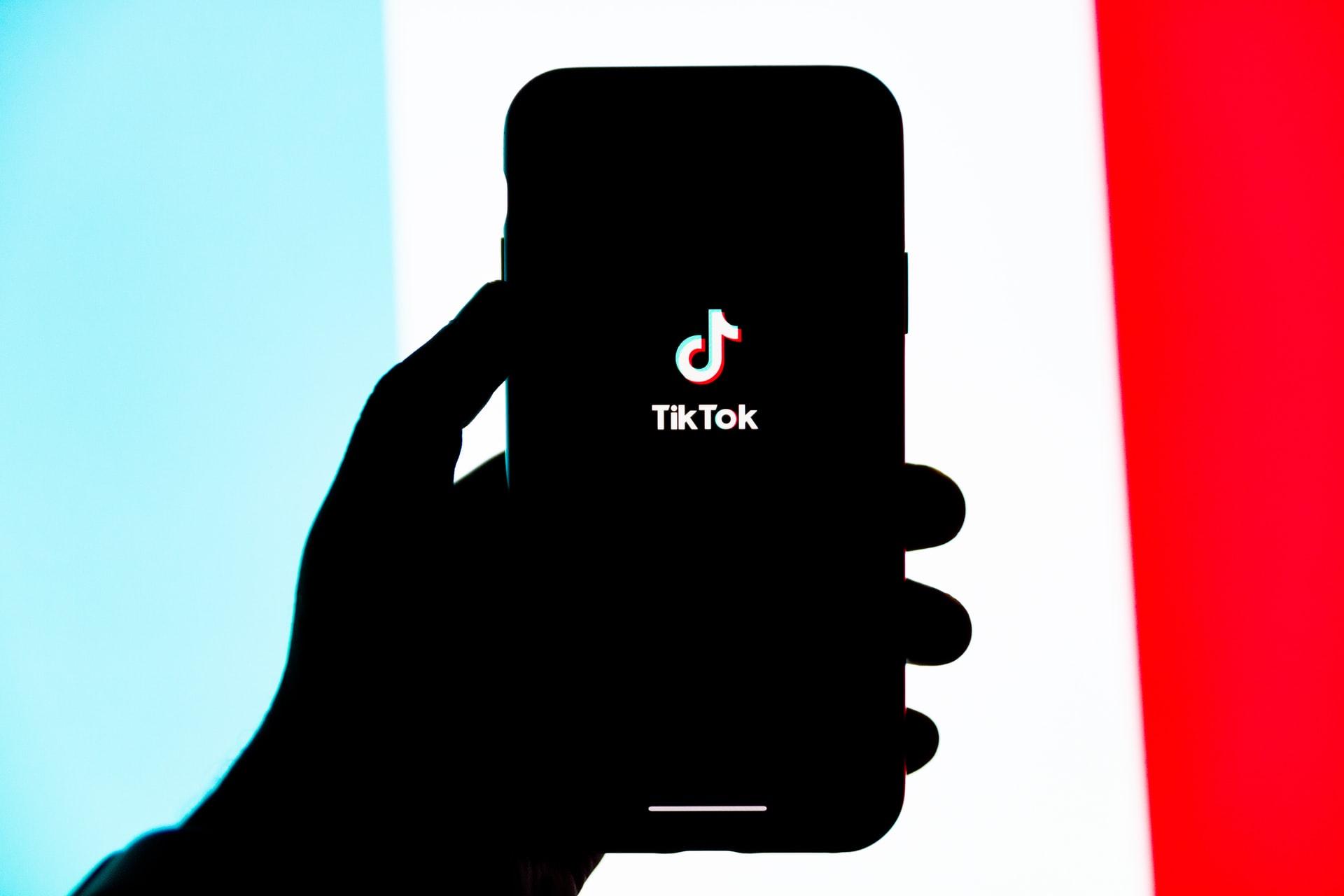 Image Source
Developed by ByteDance, TikTok is a social media app that focuses on video sharing. As such, it hosts short-form videos that range from 15 seconds to three minutes. In addition, video genres range from lip-synching, dance challenges, and comedic skits.
This is made possible because TikTok allows its users to utilize a bevy of music and dialogue options. From there, they can lip-sync the sound or use it as background music for their skit.
As of September 2021, TikTok boasts one billion active monthly users worldwide. And the following are some of the key reasons the platform rose into popularity:
Celebrity Endorsements
TikTok is used by many celebrities, which helped drive its popularity. In addition, TikTok has capitalized on celebrities' interest in the app. An excellent example of that is Jimmy Fallon's #TumbleweedChallenge.
Localized Content
Despite being a global app, TikTok emphasizes localized content. This is evident in the app's local contests and challenges and the use of localized hashtags.
Ease of Content Production
Of course, TikTok became so popular because it allows users to create and share video content with ease. And because the maximum length of a video is three minutes, consuming content does not take much time and effort.
12 Ways to Turn TikTok Followers into Paying Customers
Now that you know how TikTok works and why it is so popular, you might be wondering whether you can use it to promote your dropshipping business.
Well, here are 12 TikTok marketing tips that you can follow:
1. Create an engaging TikTok profile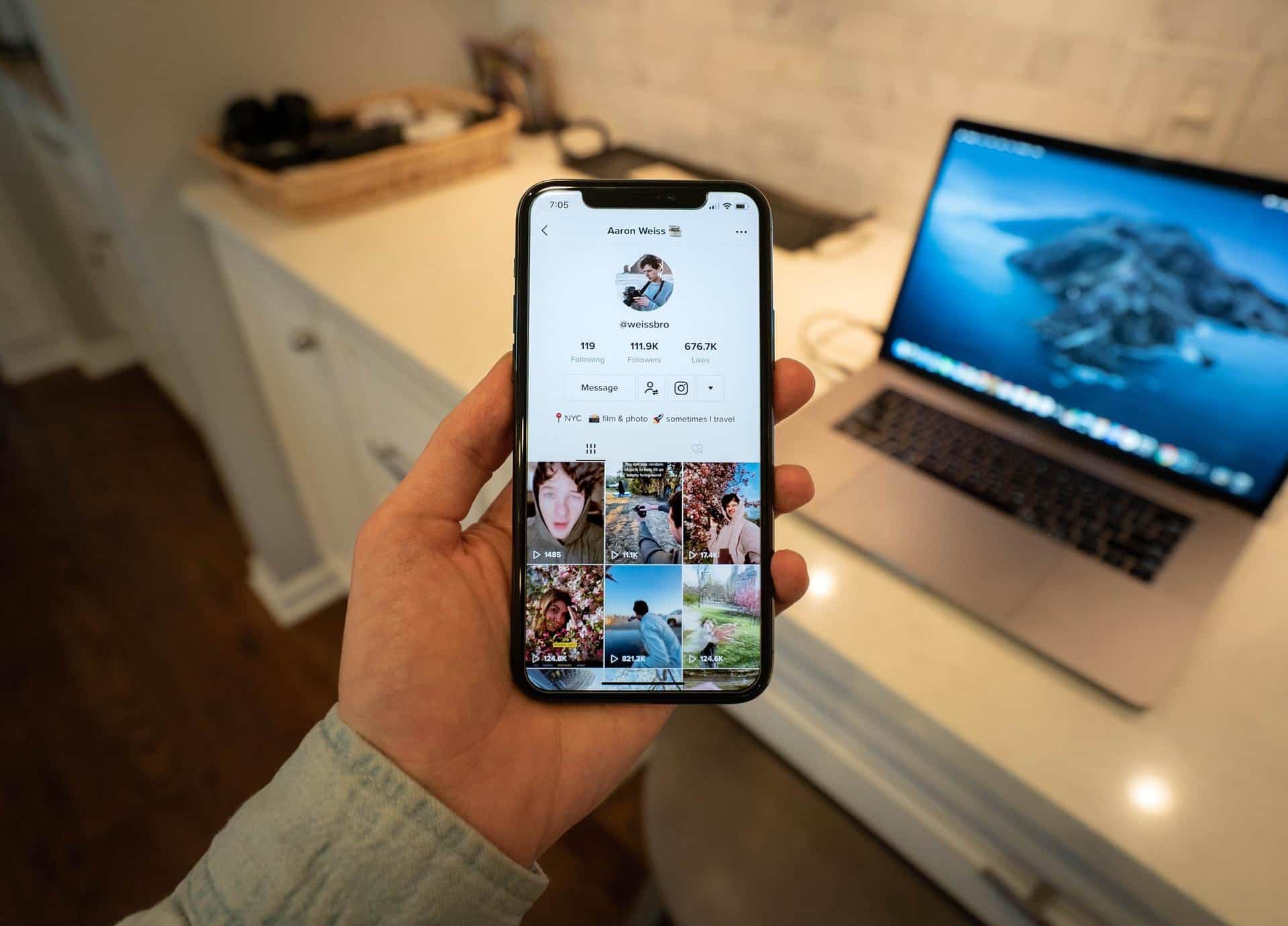 Image Source
Your profile should clearly show your value, as well as who you want to target.
So, ensure that your name and username identifies with your business clearly, and your profile picture displays your logo.
2. Optimize your TikTok bio
Your bio should also be concise and engaging to make it attractive to your target audience. You can also use it to place a clickable link that leads to your e-commerce website.
However, you need to switch to a business account to make that feature available.
You should also keep in mind that you have a limited character count for your TikTok bio. As such, follow these quick tips to make the most of the limited space:
Describe what your account is all about (e.g., "Musician," "Entrepreneur," "Coach").
Use relevant emojis.
Include relevant hashtags.
Add a call-to-action.
3. Get your account verified
Your goal is to be verified on the platform as soon as possible. This comes with a lot of benefits. This prevents other people from using your brand name and shows to other users on the platform that you're the real deal.
Bear in mind that you must have a business or pro account to make this happen. That way, you can access features that help you grow your brand.
Finally, you should also place your site and contact email on your profile. It would help if you also made an engaging bio that sums up everything- what you are and what you do.
4. Produce enticing TikTok advertisements
Ads on TikTok are a great way to add clickable buttons to your videos. Doing so makes them valuable for businesses that want to drive traffic and sales from the app.
You can encourage users to download from your app, shop, or visit your site via the TikTok video.
Moreover, these ads also provide your videos a guaranteed reach, which is a bit hit and miss when creating organic video content. In fact, studies show that product views doubled for brands who can utilize the new "Show Now" button.
Another great tip is to utilize UTM ads so that you'll have a greater understanding of the type of content that will convert into sales in your videos.
5. Create a user-generated content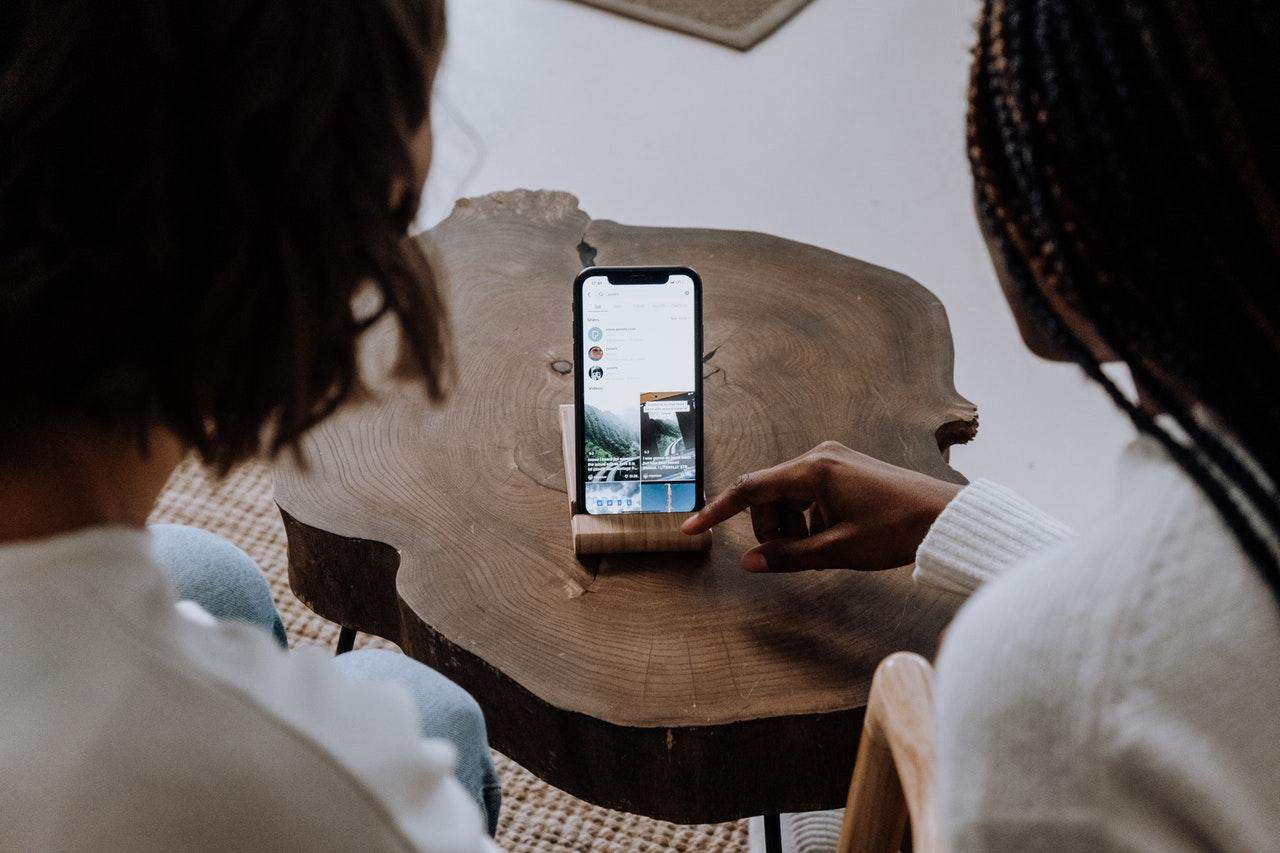 Image Source
User-generated content (UGC) is one of social media's greatest assets. It is the same with TikTok.
Using UGC on your videos lets customers use your products and services by adding a genuine touch on how they interact with your brand.
Similarly, you can also encourage user-generated content if you share and feature content that people make. And one of the great ways to do that is to run a TikTok challenge.
The rationale here is to not exhaust yourself from coming up with a content idea.
As mentioned earlier, TikTok can be a marketing goldmine. And you would be surprised at how you followers can develop creative, short-form videos that feature your products or services.
6. Create high-quality video ads
Apart from videos posted on your channel, you can also use the platform to publish video ads through influencers and other users.
Fortunately, TikTok has a lot of guides that help you make and create the perfect ad campaign. Regardless of your goals and the kind of reach you want to get, you can get the results you want by using high-quality ads and a well-crafted video campaign.
Together, these video ads and content types will let you take full advantage of the video marketing capabilities of the platform.
7. Include relevant hashtags
Like other social media networks, TikTok uses hashtags to catalog their videos and look for clips by subject. By clicking "Discover" on the magnifying glass found at the bottom of the screen, you'll see a list of videos sorted based on trending hashtags.
Here are some benefits of a brand using TikTok hashtags:
Amplifies your content reach
Identifies competitors
Gains for followers
Although you might consider using relevant hashtags in your videos, you should avoid using more generic hashtags. This will cause your video to drown in a sea of content. You can also use your TikTok Analytics to know which hashtags are bringing you views and engagement.
Your videos should stand out in lesser-known categories. Ideally, you want your videos to be shown to people that are most relevant to your campaign. That way, you're not focusing on hashtags simply because they're famous.
So, don't be tempted to use all 21 hashtags at once, as this takes away your videos' effect.
8. Participate in trends and challenges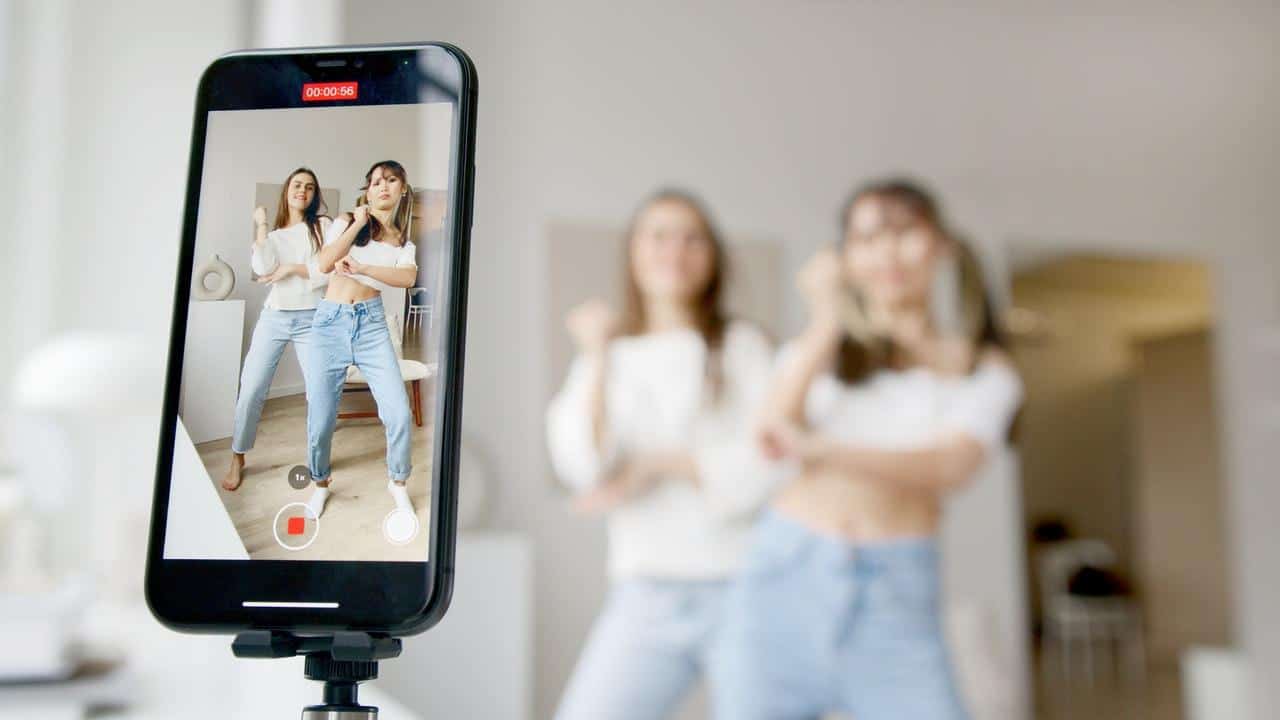 Image Source
If you're a brand or business that engages with your users through live chat, DMs, or comments, then you need to come up with a TikTok engagement strategy. You must engage your target customers on the platform.
One of the quickest ways to connect with your target audience is to participate in challenges. Social metrics such as likes, follows, and comments help you gain a little attention. Taking part in these challenges helps you experiment with existing ideas.
Look for challenges that are relevant to your brand identity and industry. Know what your target audience engages with and how you can get involved.
According to studies, 35% of users have participated in hashtag challenges on TikTok. By participating, you'll know what works for your brand so that you can create brand-related hashtags that allow you to find new customers.
9. Team up with Influencers
One of the solid lead generation tactics on the platform is influencer marketing. By utilizing the reputation of the top influencers on TikTok based on your niche, your brand can show off its value.
Influencer marketing boosts a return on investment of 501%, one of the most cost-effective ways to reach out to your target audience.
So, think of ways to partner with the top influencers in your niche. Doing so can help you reach your target market and get your marketing message across.
Let's say you can invite influencers to participate in one of your hashtag challenges in exchange for complimentary products. Alternatively, you can let influencers feature you in their paid ad campaigns in return for a cut of profits.
There are several influencer marketing platforms that you can check for the top influencers in your niche. Your influencers don't need to be celebrities. Instead, look for micro-influencers with highly engaged audiences.
No matter which influencer you work with, make sure that you sign an online contract with them to ensure that you're both on the same page.
This will help you decide whether you continue with your partnership or pause based on precise, measurable results.
10. Take advantage of the Live feature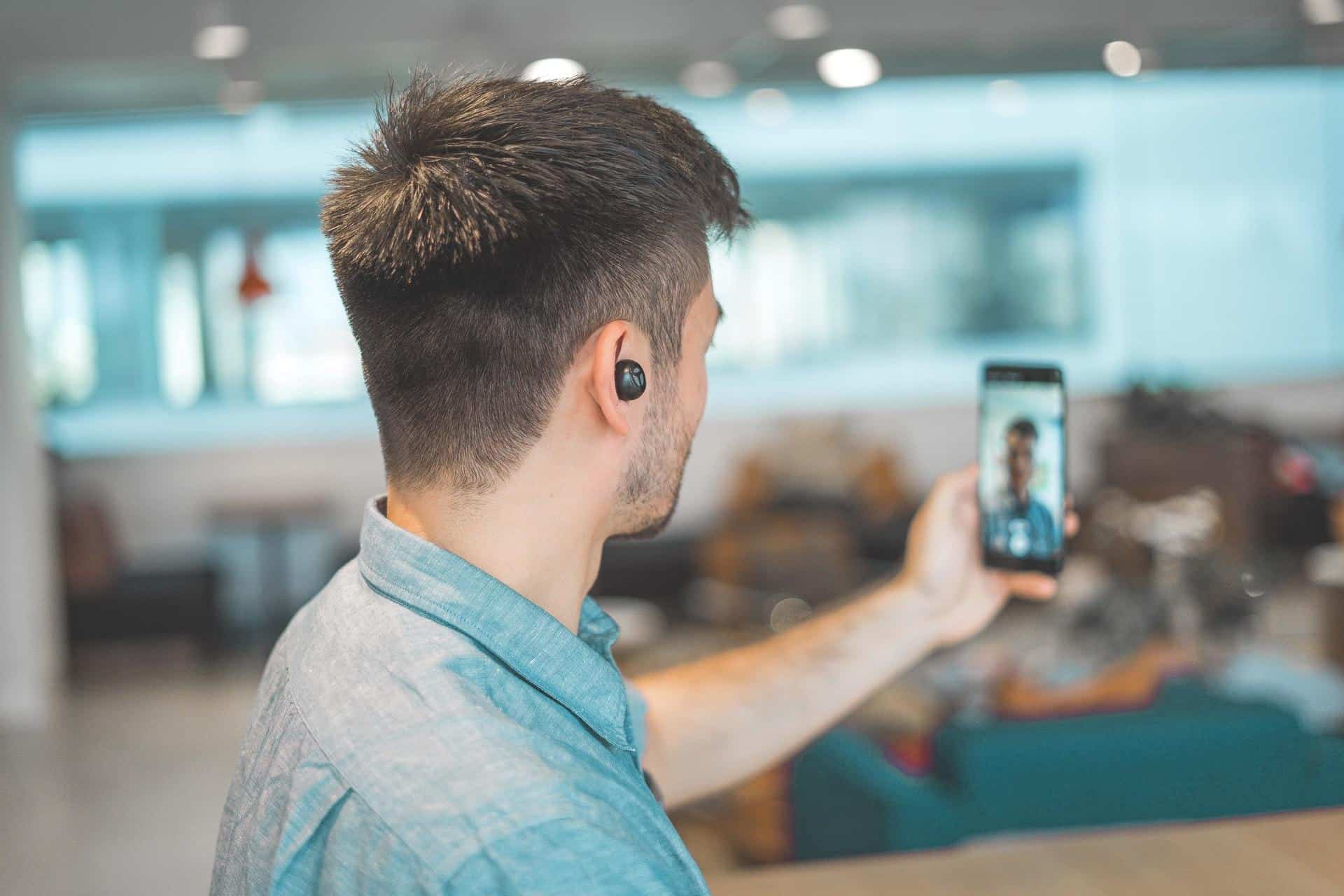 Image Source
If you have over 1k followers on the platform, you can use TikTok Live for your business.
Live videos are a great way to connect with your audience directly and authentically, which builds brand affinity and trust.
Hosting a live session also helps you improve from discoverability as one of the Top LIVEs" to show up on the top of the users' Inbox feed.
All you need to do is tap the plus icon and then swipe across the LIVE tab to go live. From there, you can select a cover image that lets you enter the title of your broadcast.
Although you couldn't place a clickable link on TikTok LIVE, it's still a great tool to boost brand awareness and sales. More so if you use it along with an effective content strategy.
When you talk through your latest products, how to use them, and share your brand values, you can humanize your brand, which, in turn, encourages sales. Publish consistent TikTok campaigns to look for your target customers.
11. Create consistent TikTok marketing campaigns
When it comes to marketing campaigns, consistency is good.
Chances are, your first initial content won't likely go viral. You still need to test various content campaigns to get a feel of a format that fits you. If you study the progression of the most influential TikTok users, you'll notice that their viewership and engagement are built over time.
Also, most users with high engagement rates are sticking to one general format, niche, or particular video style. Doing so allows them to target a specific demographic and manage audience expectations.
As a marketer, you need to understand the importance of consistency if you want to find customers. Your style, brand voice, and video format should fit your company's messaging.
12. Track and measure your progress
It is imperative that you can measure whether a campaign is bringing in results. Of course, those results will vary depending on your campaign goals (i.e., generate sales or drive engagement).
The analytics part of the platform is relatively simple, making it easy for you to track the response of your TikTok videos. However, to access it, you need TikTok Pro, which costs about $20 per month.
To access it, all you need to do is head to "Account" on your mobile app and tap "Analytics." Then, go to the profile picture of your desktop and choose "Analytics."
This will show you a comprehensive dashboard that will guide the activity on your TikTok account.
Final thoughts on TikTok marketing
Here's the thing: Young millennials and Gen Zs are often cynical of traditional advertising. Nonetheless, a TikTok user spends an average of 52 minutes per day on the platform. They also take notice of their favorite influencer on the app.
Whether you have a fully digital business or also run a brick-and-mortar store, you can make the most out of TikTok marketing. This means that you can use it to generate followers, which you can turn into paying customers.
But if you have uncertainties about how you can do that, following the tips listed above can be an excellent start. The key here, though, is to create and share engaging videos that will make your content discoverable to your target audience.