The biggest advantage of using TikTok to market your brand is that the organic reach is still alive on the channel. So you don't need a big budget to promote your brand and create TikTok engagement.
TikTok is one of those social media networks using which you can drive traffic and sales with user-generated content. Unlike channels like YouTube where you need a large following to rake up views— accounts with zero followers on TikTok can rake up hundreds of thousands of views on their content. This is making money online without a budget.
Were it any other platform that would have sounded outrageous. But on TikTok, this happens every day.
Leveraging TikTok in this manner you can drive traffic, views and rake up numbers on the platform.
TikTok is an avenue even for those who don't have a big budget. You can use whatever budget and resources you have to scale your marketing efforts on the channel.
Even if you don't have a huge budget for advertising or a dedicated content studio for the channel, the best opportunities have appeared in the form of user-generated content. Add TikTok to your user-generated content strategy to give you a scalable and easy approach to make your brand feel much more authentic.
The platform is new so test out the ideas you have.
Why Tiktok?
The app continues to grow in popularity. That's one thing to know about before crafting a TIkTok marketing strategy.
TikTok has more than 100 million monthly active users in the US and billions worldwide.
TikTok can be a great platform to market your brand—if you're into making online videos. One it's relatively new and that means less competition. However since you're new to the platform you may not know how to use it effectively.
So let's start at the beginning.
Who uses TikTok?
Here's some demographic data on TikTok. TikTok has a massive worldwide presence. 26.5 million daily active users are from the U.S alone. 40% of active users are from India. It's available in 150 countries in 75 languages.
Two-thirds of TikTok users are younger than 30 years of age. In the US. 6 by 10 of monthly active users are in the ages of 16 to 24.
TikTok attracts Gen Zers more than any other segment.
80% of TikTok sessions happen on Android devices.
On an average users spend 52 minutes each day on TikTok. In the US they open the app 8 times a day. Which is more than Facebook opened 4.7 times a day and Instagram 3.1 times a day.
To prepare for a successful campaign here's what to do.
Know Your Target Audience – Determine if the audience you want to target is on TikTok. The demographic information I gave before can help. But what's even more helpful is researching for hashtags around your business to see if there's enough content on the topic. Also know your audience when reaching out to influencers. TikTok creators with plenty of followers may not make the most impact. Niche relevant influencers are responsible for generating the most relevant impact, meaningful discussions and influence purchase.
Use Google– Simply searching on Google can give a number of top TikTok creators. Modify the search to match the influencers for your niches say health tikok influencers or health TikTok creators.
Search for relevant hashtags on TikTok's Discover Page – On the discover page you can enter search terms and get the top trending videos from top users videos sounds and hashtags.
Identify current sponsored content on TikTok– The #ad search gets you a bunch of sponsored video content. The technique gets you existing influencer content to see if the influencers would be open to reach out for collaboration opportunities.
Research these influencers on other social networks – It's not a bad idea to run these names on other social media channels. Look at their follower numbers, the quality of content they post, and the TikTok engagement they are able to generate.
Create Interesting Educational Content
TikTok's algorithm hugely favors user response. Any new content is shown to a small group and if they like what they see, the content is bumped up to a larger group. The process continues with larger and larger groups discovering the content.
Success on TikTok essentially boils down to creating exciting content. Once you do that more people are likely to find your videos engaging. That has the supplemental effect of the algorithm ranking your video high and taking it in front of more people. It's all good news.
An easy way to create interesting content for business is to begin with keyword research.
Try by finding ideas, problems and worries of your audience. What keeps them up at night?
If you don't know what these problems are, start by asking. Your audience might love the idea of telling you problems and issues they are struggling with. Keyword research helps you understand the mindset of your users.
That's one way to do this. Another way to this is to go to popular forums to ask questions that your audience is asking around.
The autosuggest search gesture on Google is another trick to use. Search for any term and you get a bunch of suggestions around that term. These are all popular suggestions you can use.
If your audience wants to learn more about a topic let's say web design, accounting automation or health issues using the auto suggest feature will get you a number of suggestions in and around the said topic. You could also create explainer videos to promote content based on your research.
Use these suggestions as your inspiration when creating TikTok videos.
Use any good keyword research tool like SEMrush where you can enter a keyword and get a number of content ideas on that keyword.
Use a few variations and you get a big list of ideas to use.
Here I am searching for relationship issues.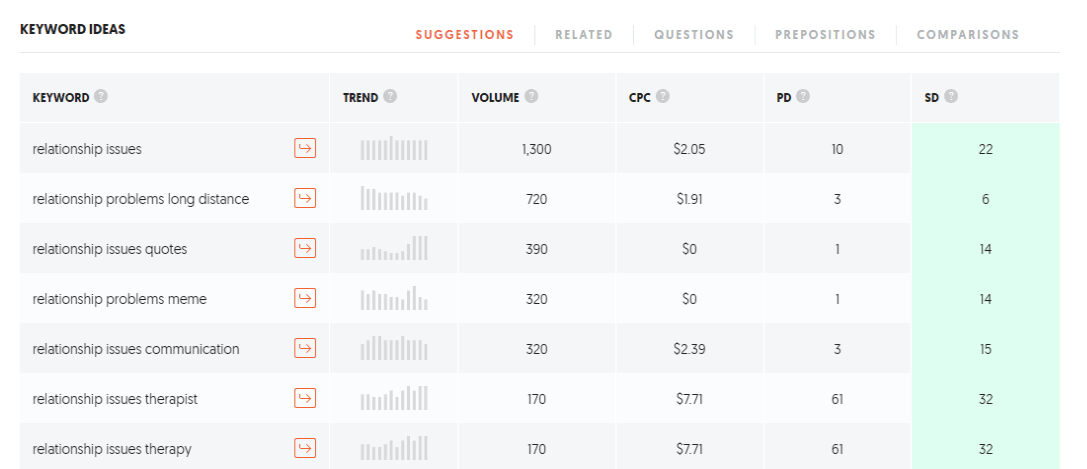 Informational content is one way to approach content creation. But, TikTok is known for its humor.
Creating a joke about the industry can be an idea. Informational videos aid collaborative learning. Or you can make use of existing trends and create something quirky out of it. You can also use songs or filters for videos. This makes your videos highly engaging.
Here are some of the ways to do this:
Use the Right Hashtags
TikTok is like any other search engine and hashtags can help you rank your content.
To be able for regular people to discover your videos on TIkTok you need to do some TikTok SEO.
TIkTok seo is the art of optimizing your posts on TikTok for the search platform.
The best way to do this? Use relevant hashtags whenever you post content.
If you have no idea which hashtag to use type in the main keyword and you get a number of hashtag suggestions based on it.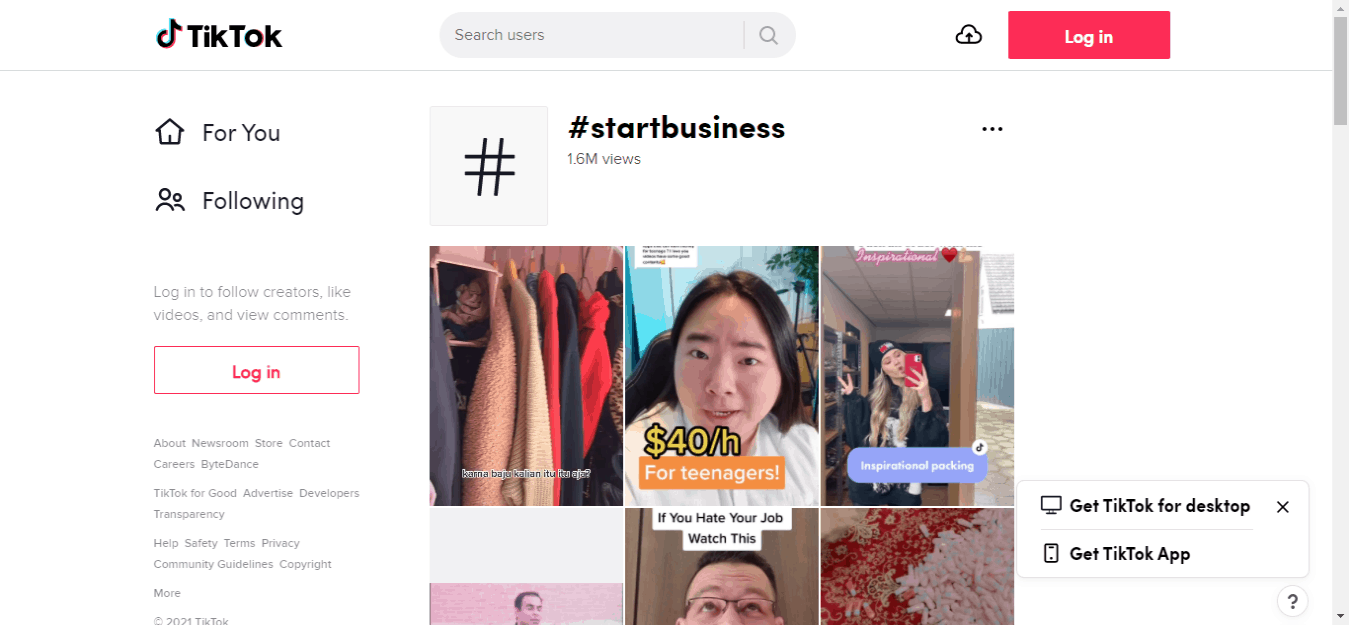 No limits on the number of hashtags you may use. The hashtags appear on the caption and are limited to 100 characters. In the above example I searched about starting a business. You can run any keyword to get a number of search suggestions.
One great way to utilize hashtags is to search for the most popular trending tags and find ways to incorporate them into your content. For example, popular challenges and trending novelty topics like the lip shape chart can be covered in your content with their corresponding hashtag to boost engagement.
That sums up creating educational content.
Run Partnerships and Interesting Challenges
Partnering with others is one of the best ideas you can use to level up TikTok engagement and grow your account.
When in the digital marketing space, create videos in collaboration with other people who have more followers.
Find these individuals with hashtag research. For instance a brand like Login lockdown would create educational videos around its different tools like Keeper that saves passwords.
Whenever you meet someone send them a short message telling them of your interest in partnering up with you. You might take a while to find someone who takes you up on the suggestions you make. As follower counts squeal you will see more and more people agreeing to partnership and even others approaching you for the same.
Now that we have covered the bases on how you can create higher engagement on TikTok it's time to move on to bigger things.
Chiefly, you need to learn how to think out of the box to create TikTok engagement.
Here are a few examples:
Example 1: Chipotle's Boorito Challenge
Chipotle announced on their TikTok account anyone can get a burrito for $4 on October 31 if they come dressed in a halloween costume with the #BOORITO CHALLENGE.
Chipotle's annual burrito offer for Halloween offered food at a steep discount to customers who ordered by coming in Halloween style outfit. Similar to other brands, TikTok has become an integral part of Chipotle's various promotional campaigns. And Chipotle with its creative campaigns has also got much success with them.
As part of the challenge users were supposed to post a video showing their look before and after wearing the halloween customers using a custom sound Chipotle created for the campaign.
The challenge's reward included the top five posts based on likes getting free burritos for a year.
The #Boorito tag they used generated 3.6 plus billion views as a result of influencers promoting the viral videos.
Offering a coupon or discount is something you too can think of doing with a TikTok challenge.
The brand had been previously successful with the #Guacdance on National Avocado Day. The Guacdance campaign encouraged fans to post videos of them grooving to the guacamole song. I covered the same in my previous post on this blog.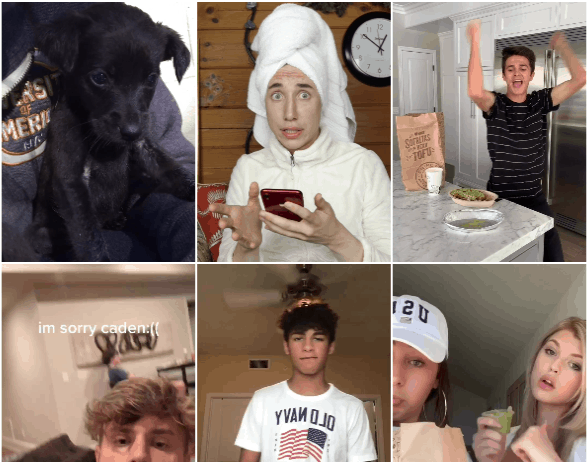 The results? 250,000 submissions and 430 million video views for their campaign in six days.
They're still continuing with the Boorito challenge.
This time the terms are this: Use the morph effect to show past Halloween makeup and costumes with the hashtags Boorito, contest with the Monster mash song in the background.
How's the winner decided? Addison Rae picks up 6 of her favorite looks and the winners get free burritos for a year. As you can see both the campaigns spurted growth for Chipotle.
Always look at the user feedback you're getting for your campaigns.
Example 2: Guess's Challenges
Another example is the Guess brand. The Guess brand has over 38000 followers on TikTok. They are also a successful brand. The partnered with TikTok to run a challenge on the platform using the #InmyDenim hashtag.
The hashtag campaign was extremely successful generating over 38 million views.
Here's their TikTok profile. Here are a few video examples from their TikTok profile.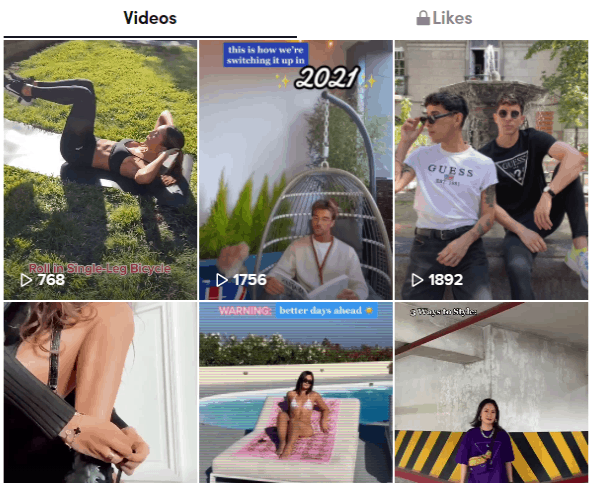 Example 3: BennyBlanco's Taps into the Community to Promote New Song
U.S. singer and writer Benny Blanco wanted to promote his new song titled "Graduation" on TikTok. His marketing plan? He used TikTok transitions to show the different stages of school life, with the graduation phase taking on final transition.
The video showcases a child beginning school and transitioning through the same with graduation being the logical end. They worked with influencers for the campaign using the hashtag #schoolyears to get a community of video creators to participate. The hashtag got 6 million views and generated 435000 pieces of UGC content.
Right now the hashtag has over 10.1 million views and counting.
The campaign effectively tapped into user's nostalgia of school and how they spent childhood years all the way to college, while strolling through school lockers and pieces of homework.
Every new campaign you run should be viewed as a project management gig where you spend time over it from top to bottom.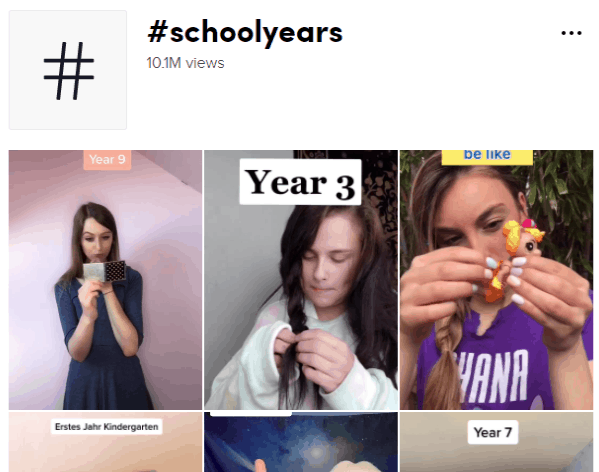 The takeaway here is you need something relatable.
Challenges that users can either relate to by capitalizing on something familiar or their life experiences have the chance of going viral. Given enough creative freedom content can help brands gather insights and grow their campaigns.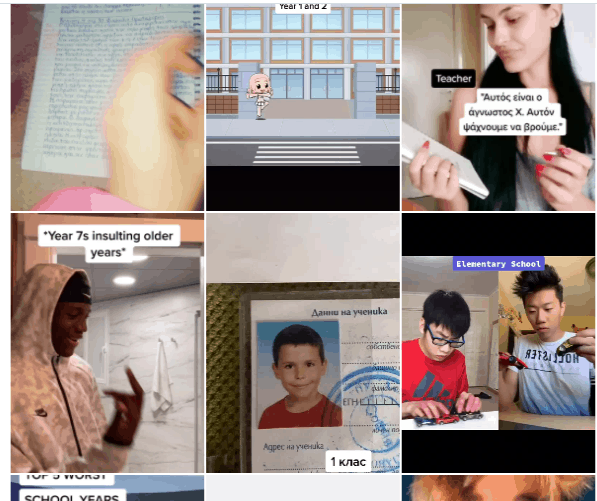 Building a TikTok influencer marketing strategy
To start finding the right TikTok influencers for your campaign you need to know who the best fit are. If you don't research the right influencers to work with, that can put your brand in jeopardy. As a brand you need to know what excites and encourages Tiktok creators in the first place.
TikTok influencer marketing is an emerging field holding plenty of potential for the brand. TikTok influencer marketing hasn't been around for long, however brands have been creating a lot of fanfare with these campaigns.
To make the most impact, here's what brands can do.
Understand TikTok's Platform – If TikTok is unfamiliar—you cannot understand how useful TikTok is going to be for your brand without researching and knowing more about the platform.
Determine TikTok Campaign Goals – The next step is to understand why you want a campaign in the first place. Is it to drive sales? Grow your app with a high number of downloads? You need an indicator of a goal to understand if the campaign was a success. In the Chipotle campaign the outcome was an increased number of guacamole sides.
Research & Vet TikTok Influencers – Research TikTok influencers you are going to be partnering up with. The best way to do this is by looking at all the past campaigns they did with other brands. Do they have a track-record of creating and posting content that generates TikTok engagement? Does their audience align with yours? Do their interests match with your brands? If yours is a wellness brand you should be looking for influencers in that niche.
Let TikTok Influencers Express Creativity – TikTok is new and for your first campaign you may want everything to go perfectly. Except that that desire often couples itself to reigning creativity. Don't take their creative spark. Let influencers create content to build towards a long-term relationship. You may not want to tick all the ts and dot all the is but sometimes maintaining a tight control wouldn't let your campaign reach its full potential.
All the strategies above will boost brand presence.
TikTok Engagement Strategies
Always remember to calculate the ROI of your marketing efforts. Contests are no different than content so the rules for content promotion apply here as well. Promote your contests as much as you can. TikTok is the hottest phenomenon to grace us in a long time. Never has the collective euphoria or the excitement of participating been so high. You can as a brand take that to your advantage.