The number of social media video views is down. Way down!
In the past, posting a video on your YouTube channel or your Facebook page could drive thousands of views. But not anymore!
With the average reach of an organic Facebook post down to an all-time low of 5.2%, making an impact in the cluttered social media world is likely to become challenging with each passing day.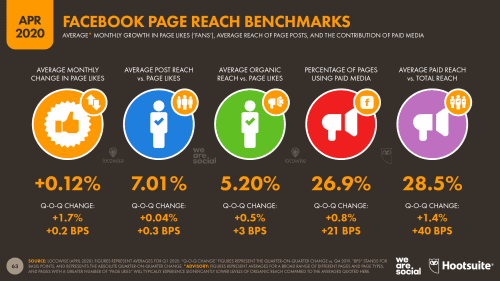 The only silver lining is that social media is massive because, in 2020, there were a whopping 3.6 billion active social media users.
While paid advertising will always help you garner more views, how can you take your social media views to the next level without it?
Simple, think-out-of-the-box and have the right tools in your tech stack!
But which tools? That's precisely what we are going to explore in this article. But, before exploring the tools, let us understand why social media videos are a must for every business looking to make an impact on their bottom line.
Why are social media videos so important?
If a picture is worth a thousand words, then a video is probably worth millions and billions of words.
The monumental success of TikTok showed the world, particularly marketers, what videos are capable of achieving. Also, the ravaging success of videos on social media lets you capture your viewer's interest in the first few seconds. From helping a brand reach new audiences to building trust to providing powerful data for actionable insights, your social media video could be the marketing strategy your business has been looking for.
But with 86% of businesses using videos as a marketing tool, it becomes an uphill battle to get your potential customers to view your videos. To make your life easier, we've listed some tools that can help you effortlessly increase your social media views.
9 Tools to Gain more Social Media Views
Transcription tools
Did you know that 69% of consumers prefer watching videos on mute or with sound off, and 80% will watch an entire video when subtitles or captions are available?
So, to increase your social media video views, it's imperative to add subtitles to every video you publish. That's why many businesses who take social media marketing seriously use a subtitle generator or transcription tools to create subtitles and add them to their videos.
Adding text to your YouTube or Facebook videos can help you increase your organic reach.
Why? These transcription tools are designed to convert your videos to text and add subtitles to your videos within a few minutes.
Google and other search engines do not index videos. By transcribing your videos into text, you can make your videos turn into SEO gold. Additionally, adding subtitles and text is a super low effort to gain more views on social media.
How do transcription tools increase social media views?
A transcription tool increases your views in the following ways:
Help search engines find your content
Allow you to reach a wider audience
Increase accessibility of your video content
Make it easy to share content
Help make videos for customers suffering from hearing and visual disability
Reduce concentration fatigue
Provide clarity on technical terminologies

The following reveals the list of tasks a transcription tool can offer:
Converts videos to text
Converts mp3 to text
Generates automatic subtitles
Format and hardcode subtitles
Allows transcription in different languages
Here are the best transcription tools:
Happy Scribe is a tool offering transcription and subtitles in one platform. This intelligent tool converts your video files into text within a few minutes using AI-powered automatic transcription technology. As it allows transcription in 60+ languages, you can connect with audiences around the globe and market your products using a video without fearing the language barrier.

What's even better is that Happy Scribe allows you to format your subtitles to meet your brand's voice and image. You can be assured your transcripts are of excellent quality, along with proper punctuation.
A video transcription tool that turns your social media videos into 31 different languages within a few minutes. Ideal for personal and business purposes, you just have to import your file into the software, and it will turn every word in your video into text while ensuring accuracy.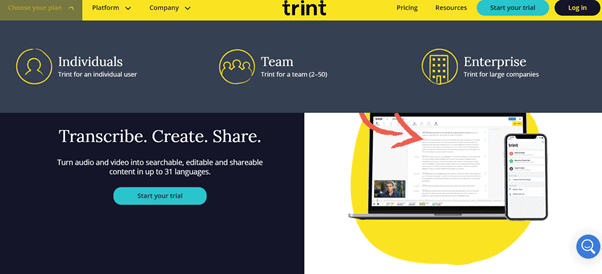 Moreover, Trint allows you to assign speaker names, leave reminders via comments to take specific actions, and search for certain words. Once the transcription is complete, import your transcribed file into a Word doc or CSV. You can share it with your team members for easy collaboration.
With Transcribe, you can turn your social media videos into text that too in 60+ languages.
Moreover, you can create subtitles to your videos by exporting the automatic transcripts in SRT or WebVTT subtitle files. Transcribe's subtitle format offers an innovative feature called 'Duration per Block' that you can use to set how long each block of subtitle should be visible to your audience.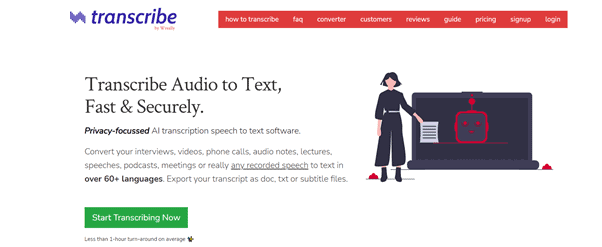 Transcribe keeps your transcribed videos and subtitles private, allowing customers to use them without any worry. It's a modern AI-powered tool having the potential to increase your social media views by creating accurate transcripts.
Thumbnail Maker
As Will Roger rightly said, "You never get a second chance to make a first impression." Your video cover or thumbnail is the first thing a customer sees about your video – it's responsible for creating a positive first impression.
A great video thumbnail could mean the difference between getting thousands of views and a handful of video views. But, before learning how a thumbnail increases your video views, let's explore what it means.
A video thumbnail is a still picture in your video that works as a preview image. For your video, a thumbnail is similar to a book cover. And, though we all know that one should never judge a book by its cover when it comes to videos, its cover decides whether your audience will watch the video or not.
That's the importance and power a video cover brings to your social media video.
Though Facebook or YouTube automatically chooses a cover whenever you upload a video, it is always an excellent option to create custom thumbnails to create curiosity in the viewer's mind.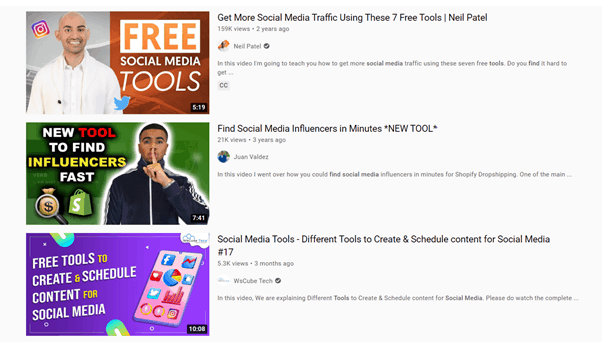 With nine out ten most-viewed videos on YouTube using a customized thumbnail, brands looking to gain more social media video views can no longer overlook the power of a thumbnail maker.
How does a video thumbnail maker increase social media views?
A video thumbnail maker is an essential tool in your arsenal as it inspires more clicks and views in the following ways:
Boost video conversion rates
Increase video and search traffic
Increase interactivity with customers and viewers
Attract viewer's attention
Inspire them to click and watch videos
Showcase your video-making prowess
The following reveals the list of tasks a thumbnail maker can offer:
Provide a template to create professional video covers
Offer high-resolution images
Allow addition of custom background, fonts, and other design elements
Allow transcription in different languages
Provide a vast library of premade video covers
Boasting a library of hundreds of designs and thumbnail templates, Canva is an appropriate choice for anyone with no graphic designing background. With just a few clicks, you can create some great-looking thumbnails that can make a viewer stop and see your video.

To help you create covers that make it impossible for your customers to overlook, Canva lets you collaborate with your team in real-time. From posting comments and leaving feedback to sharing designs and resolving suggestions, Canva covers it all under one roof.
You can even upload a custom snapshot on Canva's platform and tweak a few changes. It allows you to choose different presets, adjust brightness and create filters that you can reuse for your upcoming videos.
With a library with over 56M digital assets, Envato Elements offers a world of creative possibilities for your design projects. Envato Elements is the all-in-one unlimited creative subscription powered by a community of talented designers that will help creatives get projects done faster.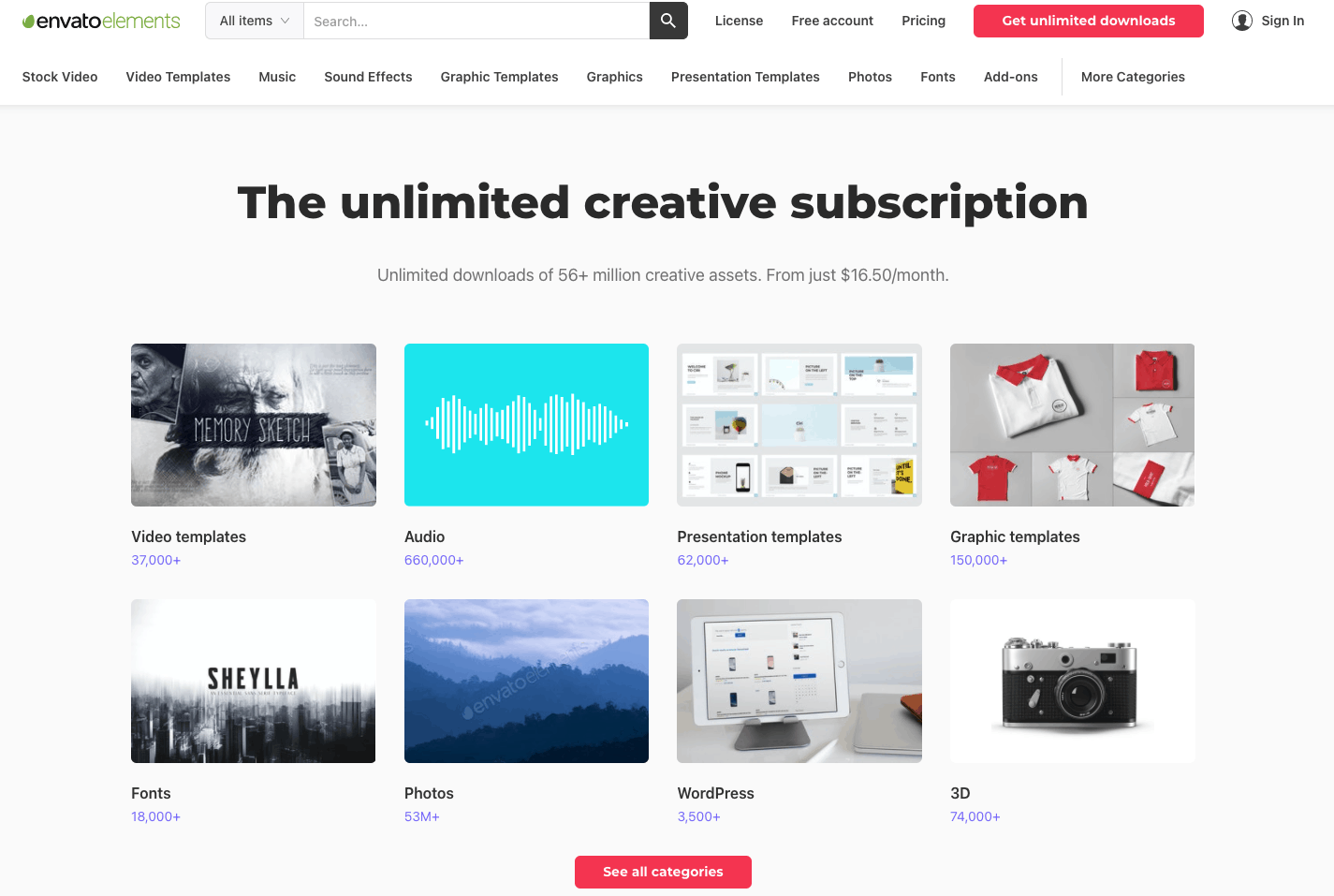 Whether you need stock photos for your blog posts, video templates to tell your brand story or a theme to build your website on WordPress, the Envato Elements library offers everything you need to ace your creative projects.
Since many customers turn off the auto-play feature on Facebook, it becomes an uphill battle to inspire them to click and watch your videos. That's where Fotor comes into the picture.
It provides some of the best-premade thumbnail templates to choose from while allowing you to customize it to your heart's content.
If you want to increase your views on YouTube by creating thumbnails with the exact YouTube thumbnail size, there is no better option than Fotor.
With this tool in your tech stack, you can create unique and inspiring covers within a few clicks and increase your views from a few hundred to thousands in no time.
Another tool that creates irresistible video covers is Snappa – loaded with tons of templates and high-resolution images to choose from. This tool provides everything you require to create videos that get clicked and viewed.

Due to its ease of use and versatility, even a non-designer can effortlessly use Snappa. As it provides you with limitless opportunities to customize and create video covers from scratch, you will never repent investing in it.
Keyword research tools
With YouTube being touted as the second-largest search engine after Google, your target audience may be searching for one of your videos even right now. And, if you cannot identify certain keywords they are using to search a video, your social media videos, particularly your YouTube video, will never show up in the top search results.
The key to making sure your audience watches your videos is targeting the right audience in large numbers. So, brands using video marketing often turn to keyword research tools.
These tools help you uncover topics and keywords your audience may be interested in.
Regardless of whether you want a specific channel keyword, video tag, or long-tail keyword, a keyword research tool can help you sail your boat safely to the shore.
To increase your video ranking, you can use keywords in your title, video description, and 'About' section.
How does a keyword research tool increase your social media video views?
Using a keyword research tool could be the difference between your video's roaring success and silent failure. Here are a few ways it can boost your video views on YouTube.
Help your audience to find you
Increase SEO ranking
Elevate audience engagement
Enhance conversion rate
Generate new content ideas
VidIQ is one of the few tools in the market that offers a keyword research feature specifically for YouTube. Using their keyword tool, you know what your customers are searching for and can help you create content that resonates with your requirements.
Apart from showcasing and suggesting relevant search terms for your business, it highlights videos that are trending. VidIQ provides a Keyword Score for every search term or phrase
based on how many customers are searching or watching related content.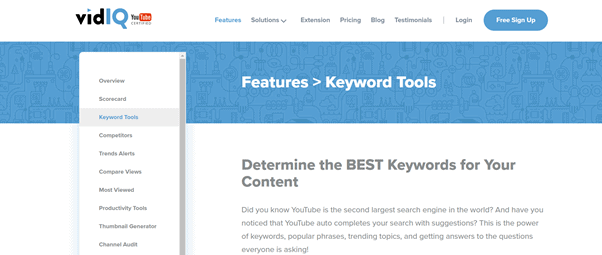 What's even more interesting is that VidIQ has an in-built keyword inspector, enables inline keywords, offers a keyword translator tool, keyword template, and tag auto-complete, all packed in one dynamic tool.
A keyword research tool that provides in-depth insight into your competitor's keywords and what they are doing. It helps in creating and ranking videos on different search engines and YouTube.
All you have to do is provide a base keyword, and SerpStat will list a host of suggestions that you can rank for.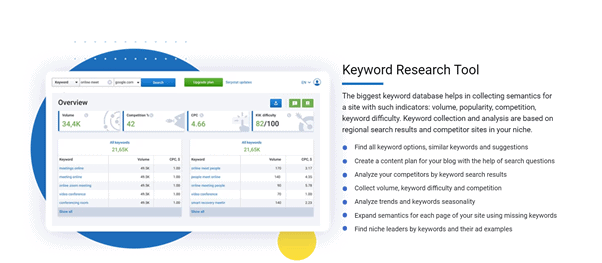 From analyzing keyword trends to determining keywords' value to getting recommendations for long-tail keywords – it's a one-stop destination for optimizing your videos.
Choosing the best tool to gain more social media video views
As the digital-first experience is taking center stage, social media videos are likely to rise in popularity by manifolds in the coming years.
Having the right tools in your toolkit can make a difference between brands whose social media videos take off and maintain momentum and the ones that are non-starter and viewed by less than a hundred customers.
These three tools will allow you to increase views of your Facebook and YouTube videos. It might be challenging to wade through all these tools at a time, so start by choosing the one you feel can have a maximum impact on your bottom line.
Once you have a hang of them, you can add more to gain more views.
Which one of these three tools are you going to use first to get more social media video views?
Leave a comment and let us know!