When it comes to capturing your social media audience's attention, there's no better tool than video for accomplishing your goals. Social media videos creates a dynamic, immersive experience that attracts new followers and boosts your rapport with your existing audience.
While video stands out, it's not as simple as creating something on the fly. Proper planning and execution are essential for success.
Here are five proven ways to create eye-catching social media videos.
Analyze and Repurpose
When it comes to social media marketing, there's no reason to reinvent the wheel. If your business is well-established, you likely have troves of fantastic content already in existence. Skilled marketers know how to take this content and transform it into something else.
Here are a few ways to analyze and repurpose your content for making videos for social media without starting from scratch.
View Popular Blog Posts
The first step in repurposing content is analyzing which existing content resonates with your audience. Take a look at your back-end website analytics to determine which blog posts and updates resonate the most with your audience.
You can repurpose a single blog post to create numerous social media videos. For example, say you have a popular blog post about eight ways to improve your sleep at night.
You can use this blog format to create a listicle-style video that outlines those eight strategies with a brief note on each. You can also use the different headers to create individual videos taking a deep dive into the strategy. Finally, cap it off with a video about why sleep is so important.
In this example, one post could be repurposed into at least ten videos to fill out your content calendar. If you're at a loss for inspiration, start with this important ideation strategy.
Analyze Engagement Subjects
The next step in repurposing your existing content is to evaluate what subjects get the most engagement. This approach is ideal for newer creators and those who don't have a blog.
Peruse your social media content and see which subjects elicited the highest engagement rates. Try to look for overarching themes for direction. For example, if you have a series of quote posts about body positivity that get higher engagement than your sleep tips, use that information to frame your video content.
Keep in mind that your starting point might not be where you end up. At this stage, it's more important to start getting video content out there so that you can make data-driven decisions going forward.
Evaluate the Competition
If your competition is killing it with videos, take a look at what's working for them. What type of content seems to get the most interaction with their audience. Consider their approach: are they humorous, informative, or some combination of each?
Keep in mind that when you evaluate the competition, you're not trying to copy their methods. Instead, you want to highlight what they're doing better than you, so you know what to improve.
Additionally, you'll want to look for the competition's weak spots— the things they're missing. The gaps in their content are the proverbial chinks in their armor and your potential entry point to success.
Use a Template
Under the umbrella of repurposing existing content. It's also important to look at your video creation strategy. There are plenty of social media video templates available to help guide your video content so that you don't have to start from scratch.
Take some time to find the best free video maker in 2021 to help you in video creation before you start building from the ground up.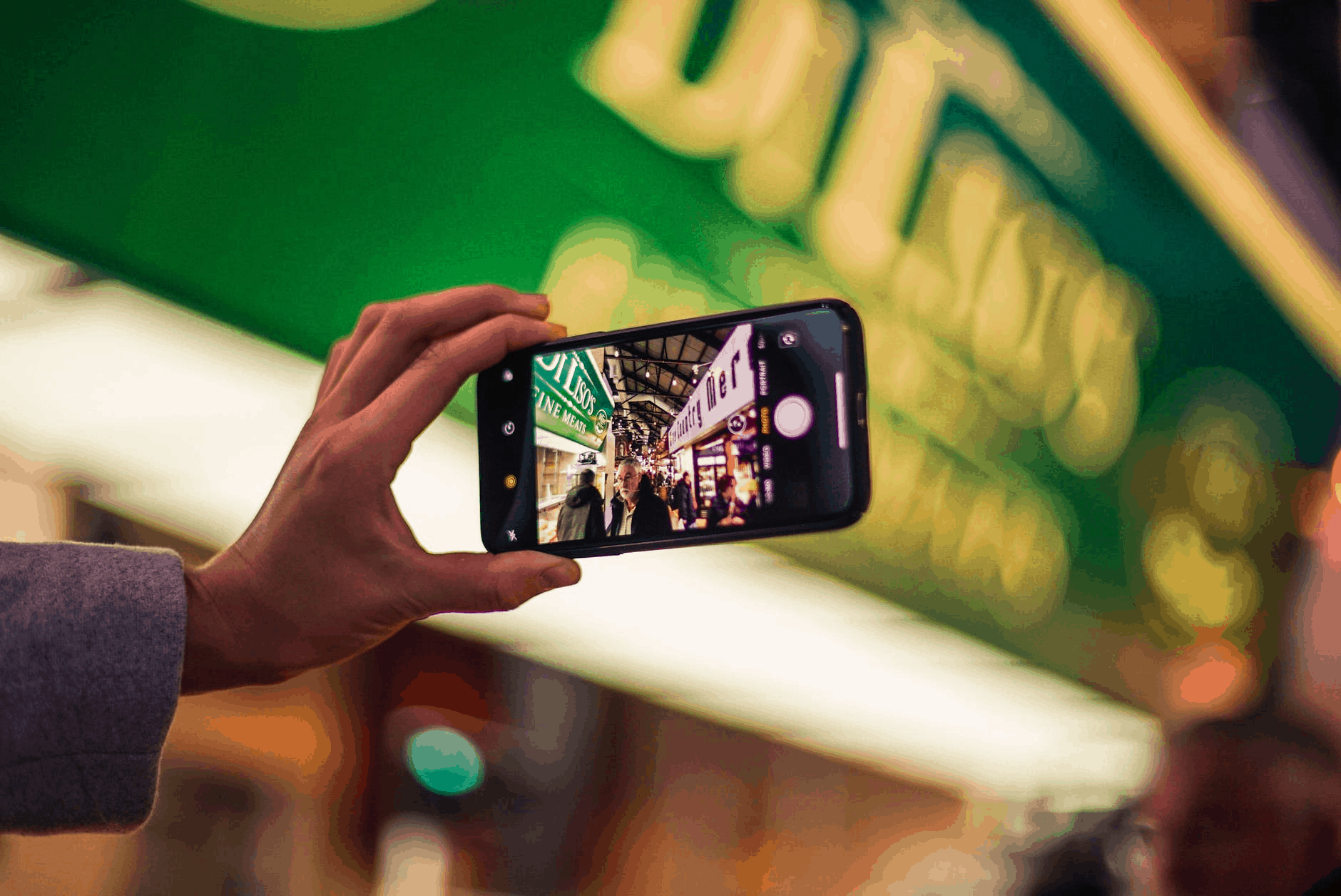 Source: Pexels
Make the First Moments Matter
The first impressions of your video will ultimately determine how many people stick around for the entire message. While the statistics vary, it's estimated that the modern attention span is anywhere from 2-8 seconds.
You have mere seconds to make an impact, so make the first moments matter. Here's how.
Choose the Right Thumbnail
Your thumbnail image is the still shot that will show up in a feed before the video starts. If you don't intentionally choose a thumbnail, it will default to the first few seconds of your video. As a result, your thumbnail might be a blurry picture of someone speaking or moving.
Choose a captivating thumbnail that makes people stop scrolling. In a recipe video, this could be a photo of the finished product. In a travel video, it could be a clip of the most beautiful location. If your focus is on a person, choose a flattering still shot and incorporate the pose into your recording time.
Create a Hook
Like a thumbnail, a hook creates an initial impression within the first three seconds of the video. There are two primary ways to accomplish this goal.
First, you can edit your video so that a captivating clip from later on is highlighted first. For example, a makeup tutorial might show the influencer fully done up and posing before backtracking to the start.
The other approach is to craft your message to grab the viewer's attention immediately. This approach is similar to adding a hook at the start of your captions on Instagram or Facebook. You could ask a question or highlight a problem your audience faces.
Front-Load Your Message
Even with a well-planned thumbnail and hook in place, having someone watch your entire video can be challenging. That's why it's important to front-load your message.
Start with the essential information you hope to share. If you have a coaching service like life coaching, the hook could be highlighting a problem your clients face. The front-loaded message could be, "I can help by offering X, Y, Z." Then, the rest of the message could be outlining the tips that relate to your offering and add value to the message.
Using this format ensures your audience knows that your offering is a solution before they get to the meat of the content.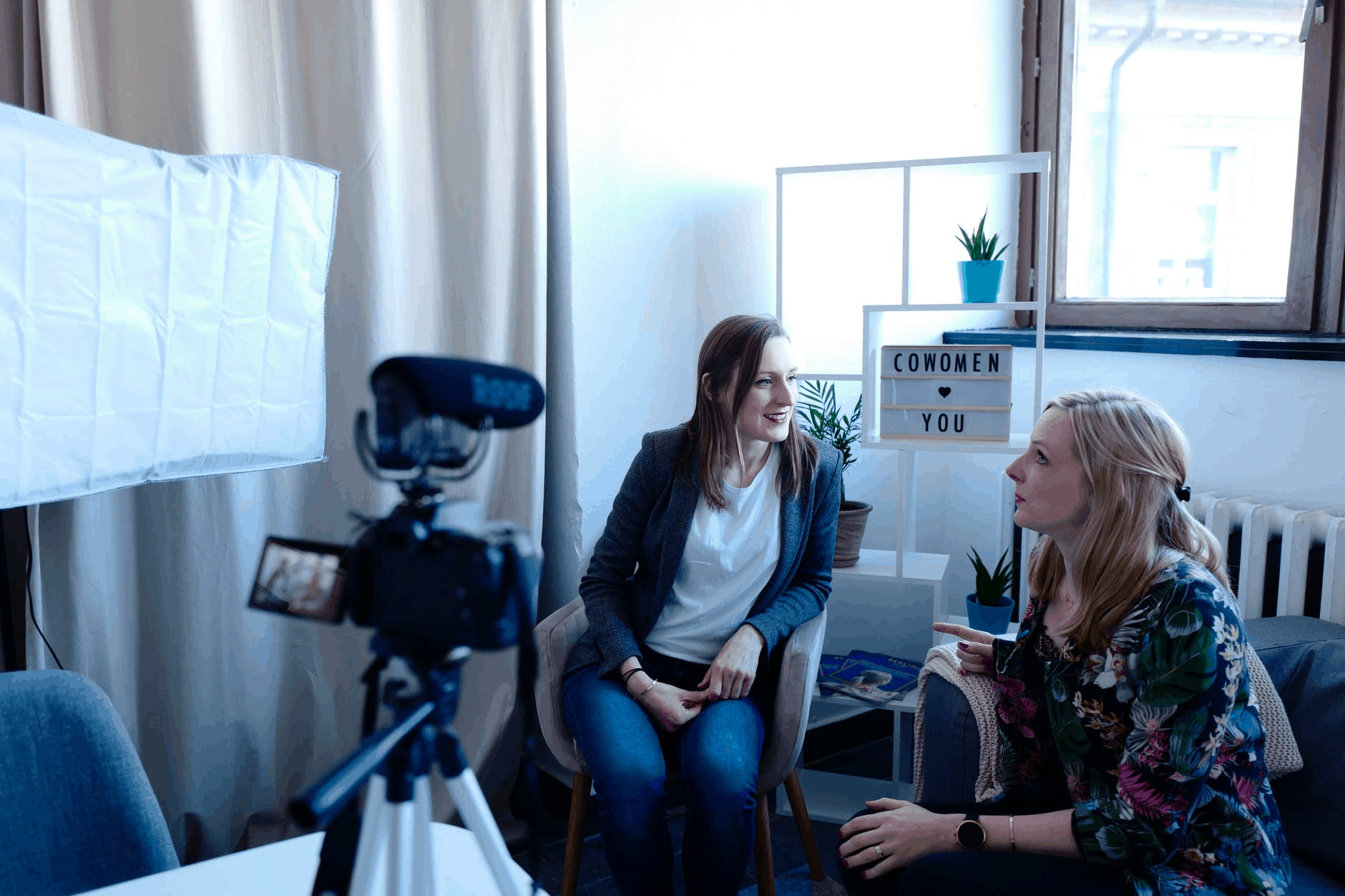 Source: Pexels
Make it Accessible
The way people consume content has evolved dramatically over the past decade. It's important to create video content for social media with accessibility in mind. Know that your audience won't always be able to use audio and might be watching videos while on the go.
Here are some key considerations for improving the reach through focusing on accessibility.
Incorporate Closed-Captions
For the average person, closed captioning was once considered an optional feature that catered to those with hearing limitations. Now, closed captioning is expected both from the perspective of creating an accessible world and for convenience.
It's estimated that half of video consumption is now mobile. While that could mean your audience is viewing content on their phone while sitting in quarantine, it also means they could be watching while waiting in line at a coffee shop.
Closed captions ensure that your audience can still understand your message without sound. Including text also helps create that hook to keep viewers watching until the end.
Consider the Formatting
In addition to the audio concerns. It's also important to consider how mobile content is viewed. Different social media video platforms have different formatting requirements— some offer a horizontal full-screen experience while others stay vertical.
Ensure your content is formatted for mobile viewing and cater your edits to your target platforms.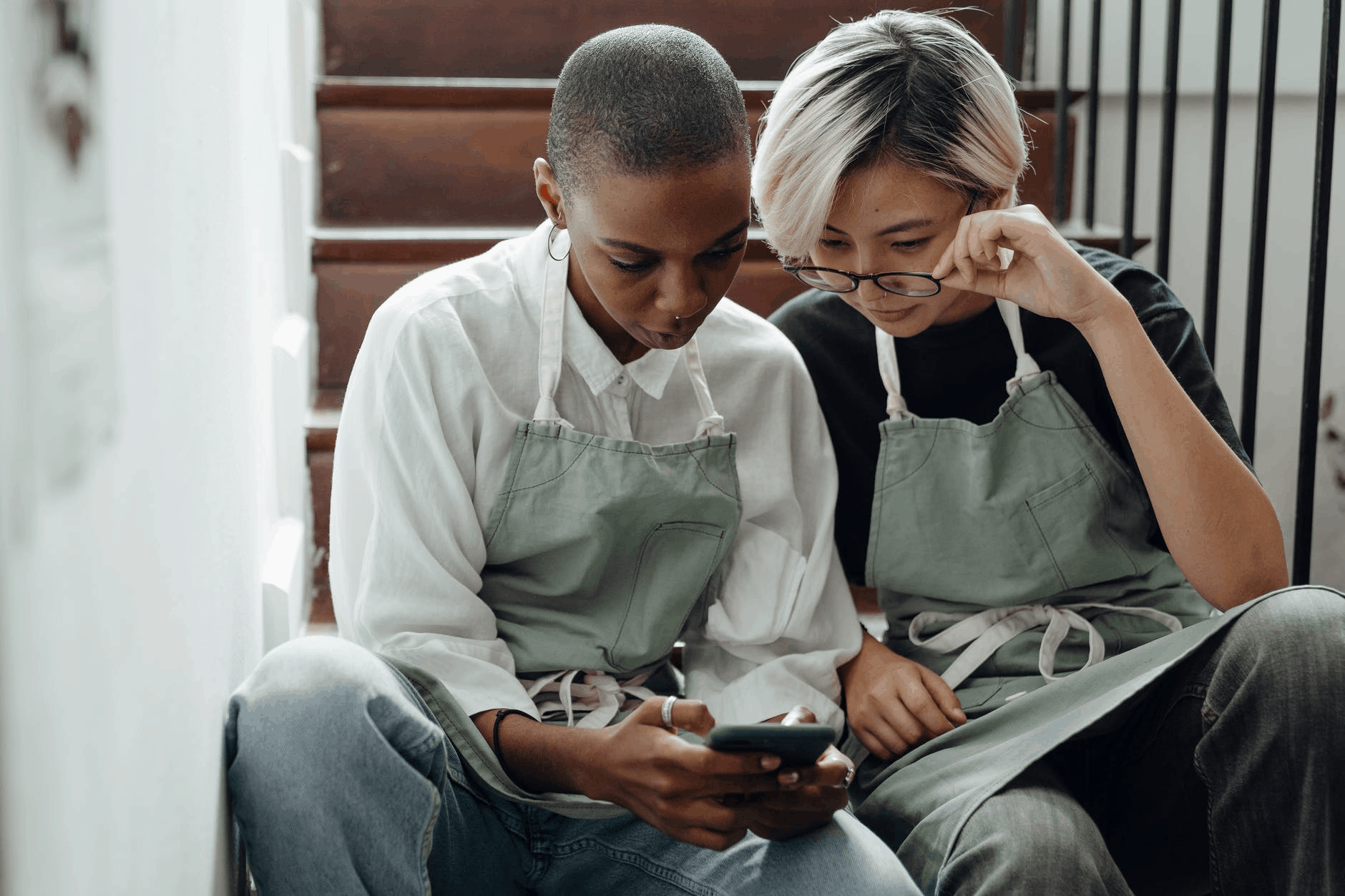 Source: Pexels
Craft a Story
As mentioned previously, your intention is everything when creating video content. Every video should be created and published with the viewer and goal in mind. You might create a beautiful, eye-catching video that falls flat because you didn't consider the audience and story.
Here are some considerations to help you guide the story creation process.
Identify Your Intention
Consider your goal with each video you create. It's likely that your content calendar will have videos with different intentions and plenty of overlap.
Some common video marketing goals include:
Extending your reach
Building a following
Building brand awareness
Capturing data (i.e., email addresses)
Building a rapport and engagement
Conversions
Knowing the intention will help your marketing team track the metrics and clarify what success means for each piece of content.
Know Your Audience
Remember that these videos are being created for your audience, not your business. It's not enough to create an eye-catching video; it has to catch your ideal customer's eye.
View this post on Instagram
Take some time to revisit your brand strategy and customer demographic. Find out what kind of content your audience enjoys. Who else do they follow? What are they sharing?
Creating a customer avatar can help you frame your video content around your demographic. Before you start recording, ask yourself if your ideal customer would truly enjoy this content.
Outline with a Storyboard
The storyboarding process is a must when creating eye-catching social media videos. This simple step helps remove ambiguity and get ahead of time-wasting mistakes.
Traditionally, a storyboard is a simple piece of paper with blank squares that help you sketch and sequence your video. It doesn't require elaborate artwork to be successful. It should, however, outline who's being featured in each frame, how long it will be, and what's happening during that time.
Taking time for this crucial step will save time (and money) later.
Simplify Your Message
Simplifying your message is imperative for two primary reasons: it's easier to understand, and shorter videos perform better.
Remember that a part of being smart and presenting yourself as an expert in your niche is being able to explain things in layman's terms. If your audience can't understand what you're saying or why your video will have no effect.
The shorter your video, the better the likelihood that your viewer will watch until the end. Not only does this help you get your message across, but the completion rates also trigger the social media algorithm to extend your reach.
Start with a first draft of the message you hope to convey. Let it rest, then revisit it and pare it back. Repeat this process until you have something crisp, clear, and concise. If you can say it in 30 seconds, you can likely say it in 15 seconds.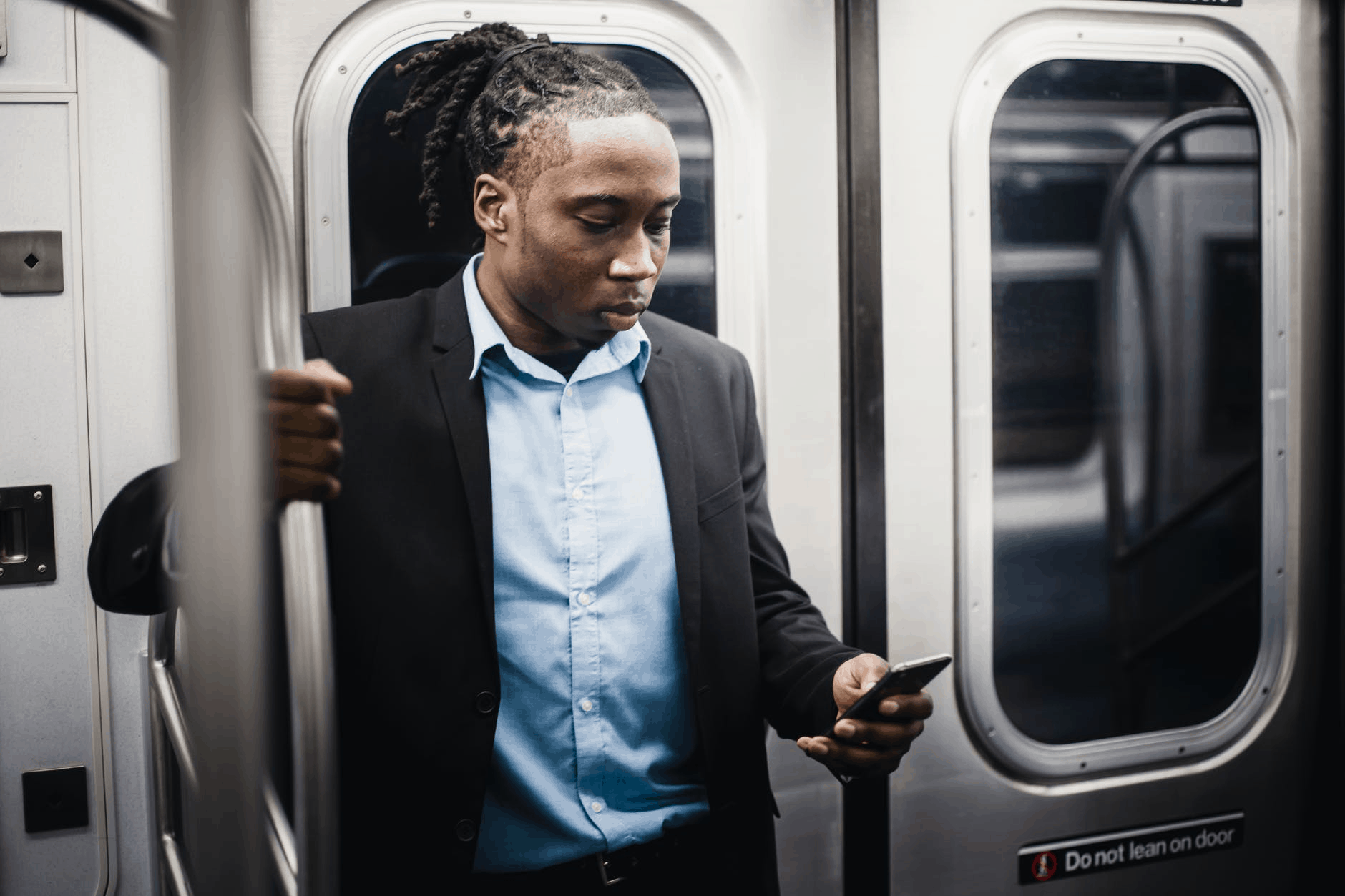 Source: Pexels
Prioritize Professional Quality
One of the benefits of our video-dominant culture is that no one expects a perfectly polished Hollywood production anymore. Many influencers and companies create viral content from a smartphone while sitting in a car.
However, creating a professional quality video is still worth the effort. It doesn't have to be perfect, but the basics— lighting, clear audio, etc.— should still be in place.
Recording Tools
Consider what tools you need to create your content. Yes, you can make fantastic videos from a smartphone. However, you'll still want to consider how you'll stabilize the phone to avoid blurry, shaky videos. Additionally, you'll need to consider the lighting and how people will hear you.
Using a tripod with a ring light is a simple solution that many small businesses and influencers use to create high-quality video content. Conversely, others have success using a simple phone holder adhered to the window for natural light.
Adding a small microphone can dramatically improve the sound quality for a nominal fee. Finally, consider the background surroundings, using a green screen as needed.
The Editing Process
There's a lot you can fix during the editing process, as long as the basic quality is in place. Using an editing tool can help you rearrange your clips, cut out problems, incorporate music, and create a polished piece. Again, using a video template can help guide the process and lessen the workload.
Know When to Outsource
Finally, there's value in understanding and accepting that someone else can create better videos for you. Know when to outsource and use a contractor or freelancer to help your business create eye-catching social media videos.
Keep in mind that you might not need a full production crew. Instead, you might just require assistance with the editing process. There are plenty of options for outsourcing segments of the video creation process to consider. To get the most out of your videos, you should absolutely outsource at least once to discover the benefits and drawbacks. To save time and resources, you can always visit websites like TheNewWorkforce.com for more information on outsourcing your video creation.
Final Thoughts on Social Media Videos
Once you have all the moving parts in place and you've started publishing video content, the next step is to evaluate the analytics. Determine what aspects of your video content are working and where there's an opportunity for improvement.
With careful planning and intentional execution, you can create eye-catching videos, keeping in mind the social media video length, that speak to your audience.