Are you interested in social media marketing for small business, but are unsure how to get started? If so, you have come to the right place. In this post, we will explain everything you need to know to market your business successfully using social media.
Having a social media presence is vital for all businesses nowadays. If you are not promoting your business on social media, you are missing out on a prime opportunity to get your business noticed and to engage with both existing and potential customers. Without having a social media presence, you are also giving your competitors a distinct advantage over your business, and you can't let them get all the attention!
Social media is not a one size fits all kind of marketing tool. Several different social media platforms are used by businesses; Facebook, Twitter, Instagram, and LinkedIn being the most popular choices. Each of these platforms has its advantages and disadvantages, so it is a case of choosing the platforms that work best for your business. Whichever platform you decide to use to promote your business, it is essential to know how to market your business on social media in the right way. Luckily for you, this is exactly what we are going to talk about today. Are you sitting comfortably?
Excellent, let's get started.
First Things First
Before you leap in and start posting across social media, you need to know how to avoid potential pitfalls.
Do's and Don'ts of Setting Up Social Media

Image Pexels CC0 License
There are a few do's and don'ts to be aware of before you take the plunge and start posting on social media, here's what you need to know:
Do:
Have

SMART goals

planned before you begin to post on social media; otherwise, you won't know what you are trying to achieve.
Keep your branding consistent. Social media is a useful way to build brand awareness, so your brand needs to be used consistently.
Pay attention to your tone of voice. Your tone of voice gives your brand personality on social media, so you need to ensure that the messages that you deliver are consistent with your brand.
Post regularly on social media to keep engaging with your customers.
Don't:
Post low-quality content for the sake of having something to post – this will damage your brand.
Be deliberately controversial to encourage engagement. This could offend followers and lose you customers.
Post so often that your followers get bored of seeing your posts.
Use spamming tactics to gain followers and engagement, such as encouraging likes, comments, and shares in return for the chance to win a prize.
Choosing Social Media Platforms
It can be tempting to create social media accounts for your business across all platforms and start posting to all of them right away. Before you do this, stop and first consider whether you need to use every platform. You need to think about who your target market is, and which social media platforms they use most frequently. Each platform has its advantages and disadvantages, so it is worth focusing your efforts on the platforms that will be most valuable to your business.
Facebook
Pros: Allows customers to leave reviews, useful for driving traffic to your website, makes engagement with customers easy through direct messaging and comments. You can leverage promoting in Facebook groups.
Cons: Negative customer reviews can be damaging, customers can openly criticize your business in the comments, if your page isn't performing well, you may need to use paid-for Facebook advertising.
Instagram
Pros: Highly visual, a large number of daily users, great for reaching a younger target audience.
Cons: As the content is so visual, people are less likely to visit your website to find out more, low conversion rates, hard to make your page stand out from the crowd.
Twitter
Pros: Easy to use, thanks to its simple design, has a large number of users.
Cons: Limited number of characters per post, negative comments from other users.
LinkedIn
Pros: Useful for building your reputation, great for sharing updates on business milestones, useful for networking.
Cons: Setting up a profile, and keeping it up to date can be time-consuming, more useful for business to business marketing, hard to make your business stand out.
As you can see, each platform has both pros and cons. You will need to carefully consider which platforms you believe will help you to reach the goals that you have set out for your social media marketing campaign and will give you the best return for your time and effort.
Will You Need Help?
There is no denying the importance of social media marketing to businesses. However, it is essential to acknowledge just how time-consuming it can be to manage social media accounts for your business successfully. If you feel that managing your social media marketing yourself isn't going to be possible, why not call in the professionals instead? Many companies outsource their social media marketing if they don't have the time or capacity to give it the required attention. Hiring a digital marketing agency to take care of your social media can offer a lot of benefits, and will leave you free to focus on other areas of your business.
Creating Social Media Content
Now that you know a bit more about the different social media platforms and their pros and cons, it is time to turn our attention to content. Content is at the heart of your social media marketing efforts, so considering it carefully is worthwhile to make your efforts a success.
The types of content that you post will largely depend on the type of business that you run. The most important thing is to keep your content relevant to your brand and on-topic. For example, an accountancy firm is unlikely to have lots of visually-rich content to share on Instagram and may be better suited to using twitter. Think about your brand and the best way to engage with customers and potential customers when planning your content.
Keep the goals that you hope to achieve from your strategy in mind and let this inform your content. If you want to show off your brand new product and its features, then an explainer video on Instagram or Facebook would be an excellent way to do it. If you want to attract more visitors to your website, then a Facebook post with a link could be the best option.
Try not to feel tied to one particular type of content, as this will become boring for your followers. Instead, try to have variety – from blog posts to memes and video content to keep your page fresh and exciting for your followers. The main points to keep in mind are ensuring that your content is appropriate, relevant, and consistent with your brand.
When to Post Content on Social Media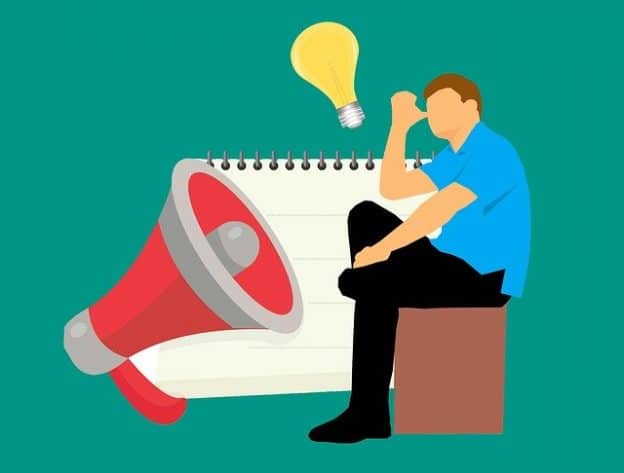 Image Pixabay CC0 License
Timing is everything in life in general and especially so on social media. Randomly posting content when you feel like it may seem like a good idea, but you won't see the kinds of results that you want when you use a hit and miss approach like this.
To get the best results from your posts, i.e., high levels of engagement, you need to know the best times to share your content for it to be seen by your target audience.
Different social media platforms see increased usage at different times. For example, as LinkedIn is used as a business to business platform, it sees most of its engagement happens during the working day, so this is your best time to post – but, make sure that you avoid lunchtimes.
While taking note of the general times that social media platforms receive the most engagement, you can achieve greater success by monitoring your pages. Paying attention to when your posts receive the highest levels of interaction will help you to spot trends and capitalize on them.
Examining the stats on your pages will provide you with a wealth of useful information to help you perfect the best times to post. Checking your stats will also enable you to break the detail down further, and to understand which types of content perform well at certain times. A funny meme may receive a lot of engagement in the morning as it brightens up your followers' day.
It is essential to think about how frequently to post on social media. If you post too regularly, you will lose followers, but if you don't post enough, you lose engagement. How often to post on social media is a subject of much debate, but the consensus is that business should post between one and three times per day.
Creating Your Own Content
Struggling for ideas on what you should post on social media. Should you create your content, or share relevant content from other organizations, or even your followers (with permission, of course)? Here are the pros and cons of creating your social media content:
Pros:
Creating your content makes it original and will help it to rank better for SEO.
The content will be consistent with your brand in the look and tone of voice, which helps to build brand identity.
You can use your content to drive visitors to your website.
Cons:
Creating your content can be time-consuming and expensive.
It can be challenging to think up fresh ideas.
Creating enough original content to post, while keeping it consistent with your brand can be challenging.
Many businesses use a combination of original and shared content to keep their pages fresh, up-to-date, and engaging. Combining these can ensure that your content doesn't become too 'samey' and will prevent your followers from losing interest.
Social Media Marketing Strategy
To achieve success with social media marketing, you need to have a strategy in place. Setting some SMART goals is vital when planning your social media strategy. You need these to measure your results and to keep your campaign heading in the right direction. If you don't have goals, you won't be able to work out your return on investment.
You will need to begin by thinking about why you want to use social media marketing for your business. Do you want increased visitors to your website? Maybe you want to boost your brand awareness? Thinking about your long-term goals is crucial to helping you plan your strategy and make your social media marketing campaign successful.
It is vital to remember that different seasons will require your strategy to be tweaked. If you don't adjust your strategy to reflect seasonal changes, you won't be able to capitalize on the opportunities that the seasons provide. If Christmas is the busiest time of year for your business, you may want to up your social media game around this time, and produce some useful content to share. Keep in mind that you are likely to need a larger budget for the increased cost of paid-for advertising at this popular time of year if you're going to advertise at busy seasons such as Christmas.
Social Media Automation
Growing your social media presence takes a lot of time and effort. Using automation tools helps to relieve some of the pressure and will simplify the whole process for you. Here are some of the types of automation available to benefit your business:
Scheduling – lets you schedule social media posts for the days and weeks ahead and saves you from having to remember to post throughout the day.
Analytics – get a quick view of how well your posts are performing. There are plenty of social media analytics tools to choose from.
Trends – spot what's trending to help you capitalize on this with your content.
Using automation tools such as Instagram scheduling will keep your posts consistent and put an end to those days you completely forget to post. Creating this kind of consistency makes your social media presence more engaging and positively represents your business.
Social Media Marketing for Small Business Tips
Social media marketing for small business can be time-consuming, and if it's not done correctly, it can damage your brand and receive a negative response from your followers. If carried out successfully, social media marketing can provide you with a useful way to engage with your customers, strengthen your brand, and increase sales.
[starbox]