Your goal here is to engage and keep the audience, stimulate their activity, and increase the number of views and shares. The most popular content types here are different events on social media, beginning with contests and ending with live discussions.
UGC Contests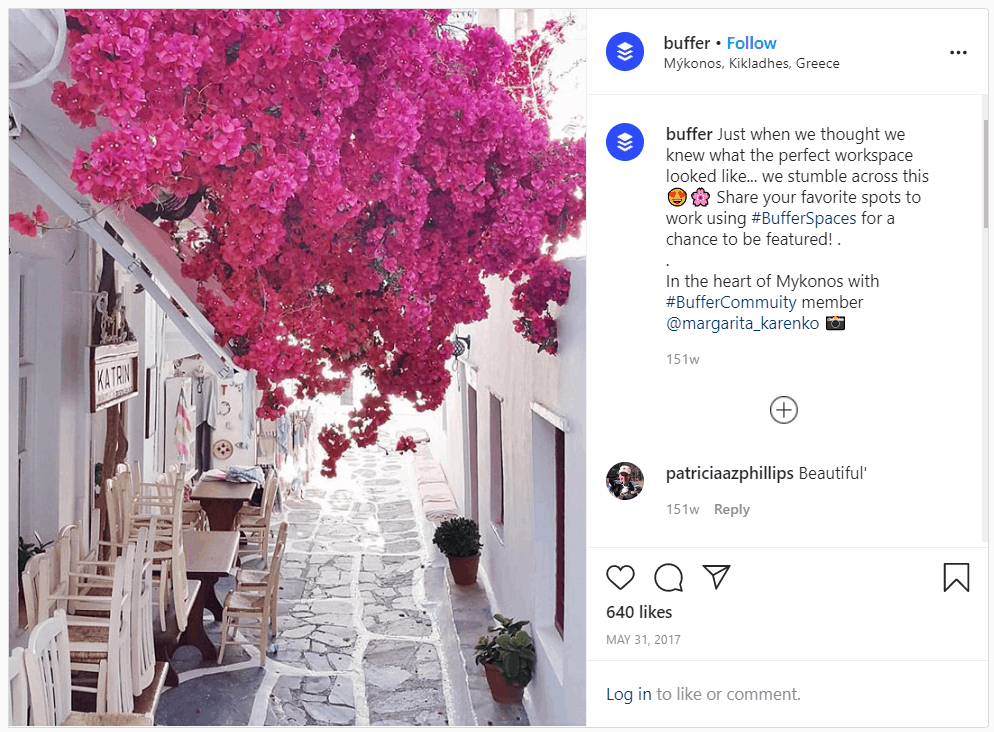 User-generated content on social media is your chance to engage the audience and make them come back to your accounts, again and again, to find out the contest results. Feel free to organize any contest relevant to your niche: photo contest, poet battles, essay contests, etc.
A Gift for The Most Active Follower
Encourage your followers, and they'll become more active. It works best when no one expects any gifts from you, and you suddenly post something like, "And today, the free pizza goes to John Galt! He was the most active user this week."
Contest of Comments
Invite followers to post unusual comments, come up with funny answers to your question, and so on. Or, try something like, "Whose comment will stay "the latest" one for 10 minutes, you get the prize!"
Games
Play different online games with followers. For example, you can ask them to come up with a word or a phrase they liken to a previous user who left a comment. Or post a puzzle. Or something like, "How many cats do you see here?" 
The only rule here: Try to stay as relevant to your niche and your audience interests as possible.
Entertaining Content
Funny articles, poems, videos; compelling images, photos, or memes; puzzles, flashmobs, quizzes, and quests — such content engages and makes the audience remember your brand. Post it from time to time to diversify your social media feeds.
Discussions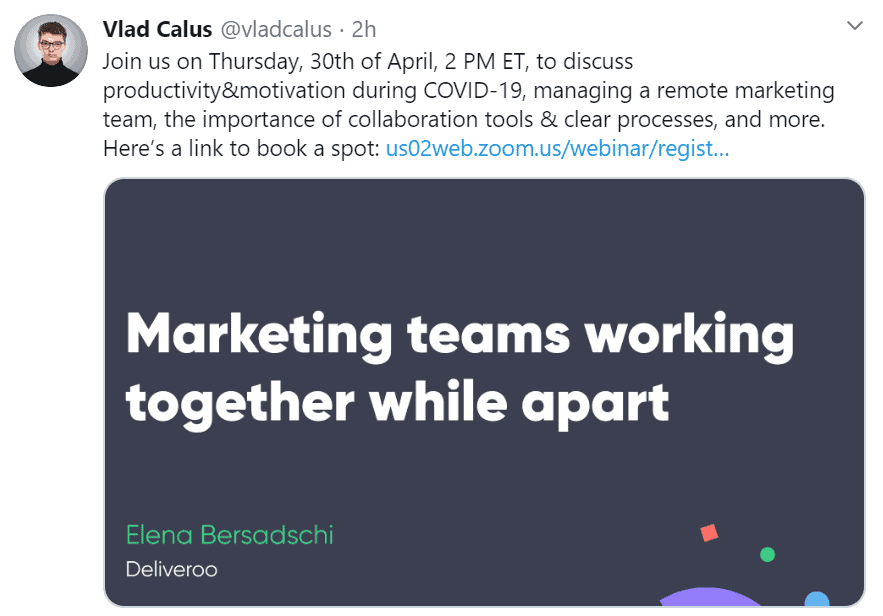 This content format engages followers too. Trigger discussions on some newsbreak or niche topics, and ask open questions to involve followers. Here you can also organize a "let's share photos" format or initiate a "chat room" in comments. Example: Twitter chats.
Humor
Don't be afraid of posting funny content if you warrant that the audience will understand you. Funny memes about your niche, comics, humor articles, funny stories happened to you or your employees — you name it! Also, you can invite followers to share funny stories that happened to them when using your product.
All the above types of entertaining content also work well when you want your posts to go viral. Keep on reading to get more options.