So, you are ready to create an effective Instagram content strategy? The first question arises: how to post writing on Instagram? It is no wonder individuals and businesses are turning to Instagram full-force, since 80% of Instagram users voluntarily connect with a brand on the platform.
With effective content writing, you can make sure to reap benefits of engagement that are higher than on other platforms like Facebook, Twitter and Pinterest. Instagram is famous for its fantastic engagement rates, regardless of the recent whispers about how IG engagement has gone down.
Make no mistake, every good IG page with tens of thousands of followers has a clearly outlined content strategy. Writing on Instagram applies to all types of content, be it your feed posts, stories, or Reels. Since there are so many different types of content, it might be complicated to encompass them all into the same strategy. Below are a few tips to make sure you stay on track.
1. Go For a Business Account
Opening a business account might sound scary, but it gives access to amazing features that can't be used with a standard personal account. More notable ones that are great for brands and businesses are:
Instagram Ads
Instagram Shopping
Instagram Insights
Multiple inboxes for messages
Custom contact information
Call-to-action button on your profile
With this simple account switch, you get the ability to advertise, sell, get to know and interact with your audience easily with no real downsides. Before you start writing, creating and publishing content for your Instagram page, make sure you're running it on a business account.
2. Define Goals
Writing for Instagram means that you have goals you want to reach. Think about the message you want to convey. It's hard to reach the goal if we don't know what we want.
Having your content reflect your goals makes it easier to find people that are interested in what you are sharing. Do you want to:
Most of the time it won't be a single goal but a combination of a few, just try not to go too broad with content topics. The content marketing matrix is a good way to help with your goals.
Also, try to specify goals more narrowly by going more for short-term goals. Instead of planning for 2025, look at your goals for the next week or next month. Social media changes really quickly, so short-term plans work much better.
3. Get to Know Your Audience
After defining goals, we can get close to the audience we want. Knowing our audience ensures that the posts we share, items we sell and content we produce consistently resonates with them which in return boosts engagement and improves loyalty.
Luckily it's not so hard to get to know them, we can:
Use Instagram Insights
Review and analyze data we have
Ask for feedback
Experiment with content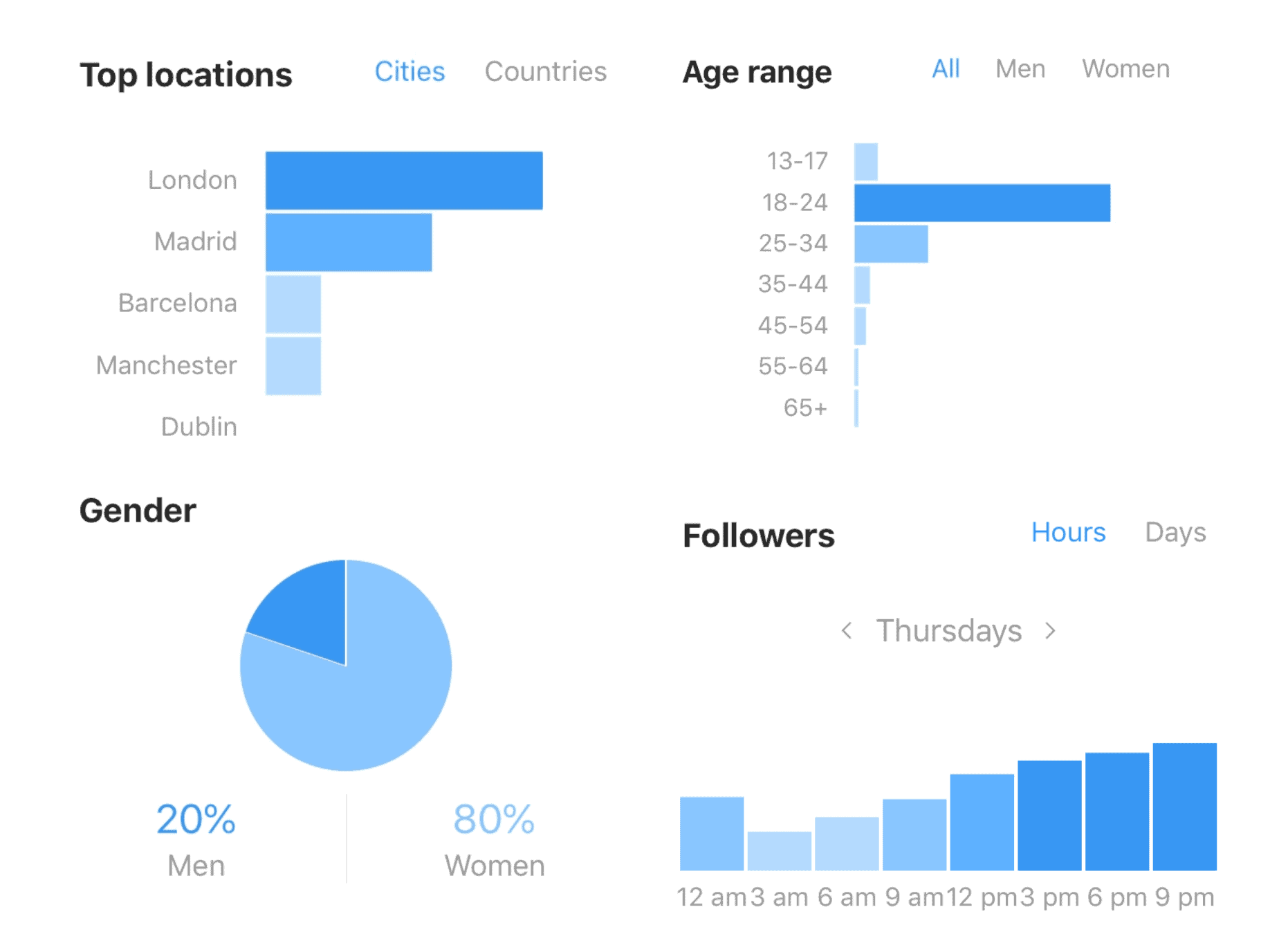 Image source: Search Engine Journal
Another nifty feature of Instagram is that you can access your competitors' followers. This way, you can expand your target market to not only your followers, but your competitors'.
4. Use Emojis
So how do you write a post on Instagram? Well, you can take the help of emojis. Yes, you've heard it right!
Using emojis, strategically placed punctuation and even some special characters, you can grab attention and highlight parts of your content! Using it as a tool for distinguishing your content and brand brings better engagement from your audience.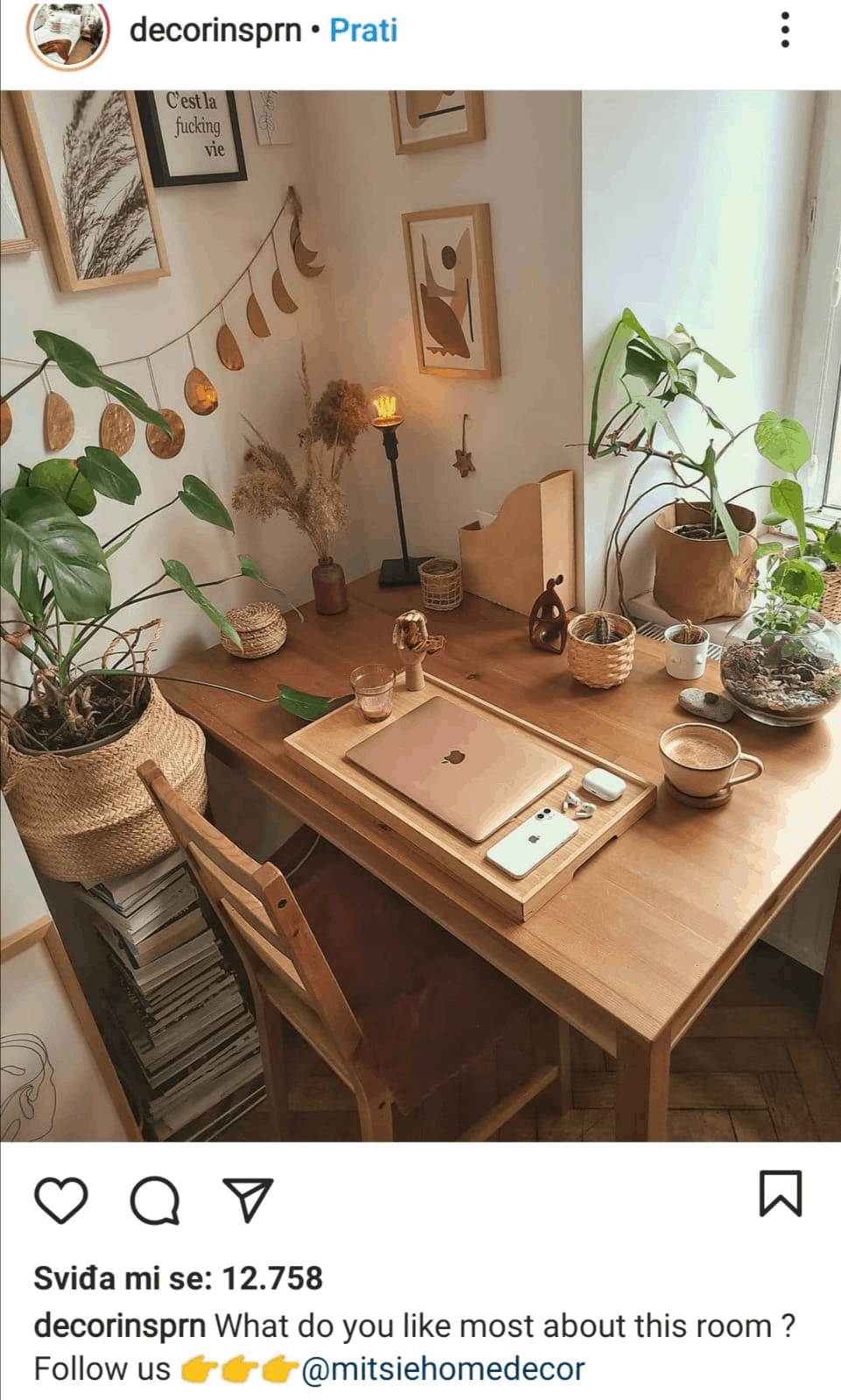 There is even science behind using emojis, since it shows that using special characters leads up to 47.7% more interactions on Instagram!
Just try to keep them consistent and not go too crazy.
5. Different Fonts
Similar to special characters, different fonts and font styles can keep the attention on your message. As it allows you longer captions without appearing bland, you can use bold letters for the parts you want to highlight, italicize your signature message or add variety with different styles.
If you decide to highlight something like a FREE GIVEAWAY, being all capital and bold makes sure it is noticed above all else! It can be used for lots of different goals like asking followers to like, share, attend events, comment etc.
6. Hashtags As a Tool
Using hashtags that are relevant to your content and audience you want is amazing for a couple of reasons:
Makes sure content is visible
Allows new followers to find you
Helps with branding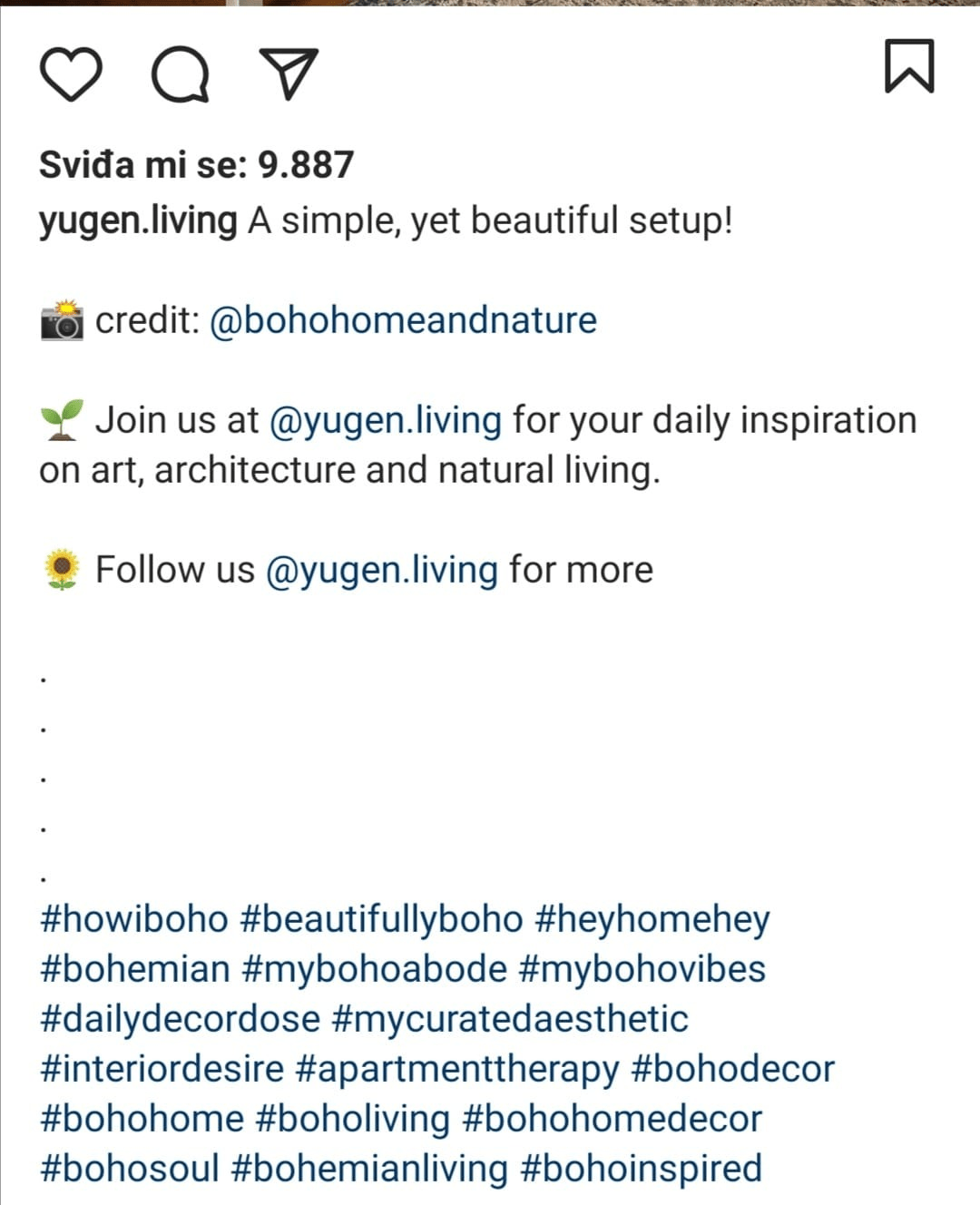 Downsides to hashtags can be to just clutter all of them in your caption. It is more advisable to separate them from your main caption message with periods and line breaks. That way you make sure people are not put off by what some may consider spam hashtags. Another way to keep content clean is to comment hashtags after you make a post.
7. Find New Hashtags
As already noted, hashtags can be a great way to be noticed. Because of that, we can use them to help with new user engagement. All we need to do is to research and test new relevant hashtags. That way, we can ensure that our content keeps on performing as well as it should.
8. Word Order Matters
While writing content, we need to pay attention to word order. Since captions are usually cut off in feeds after just few text lines, one of the best Instagram post ideas for writers is that the key point needs to come first so it's seen.
Good writers know that most important message is at the start so it hooks and makes sure the reader keeps on reading.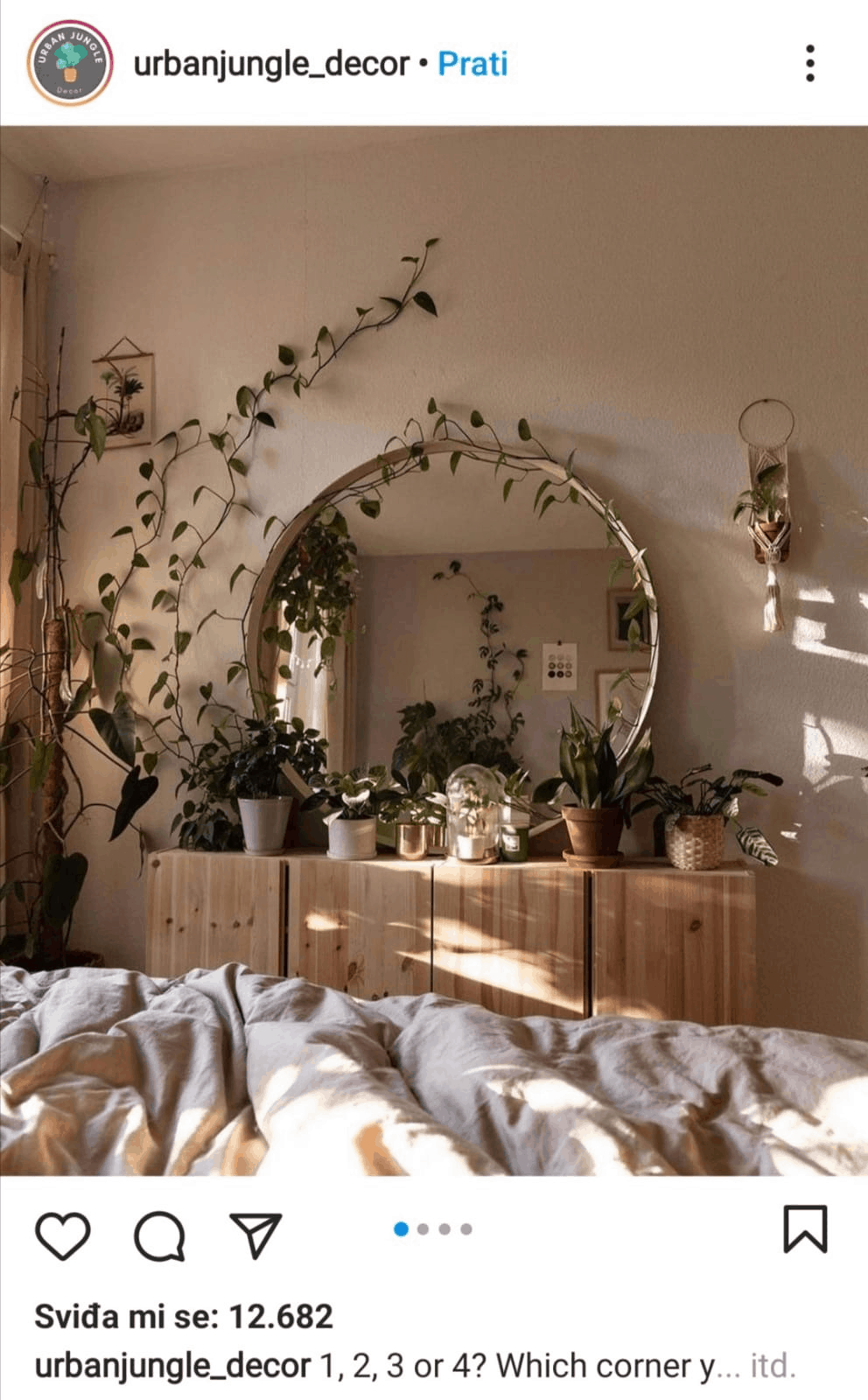 9. Consider Length
Using correct order in writing content is important, but so is length of captions. Since our attention span is shortening, a major role is played by short, easy and precise messages. Remember that readers scroll through the feed rather quickly.
As only the first few lines are shown, they need to be interesting, but the rest needs to be shorter too if you want it to read consistently. Instagram's recommendation is to limit your caption to 125 characters.
10. Prepare Your Feed in Advance
This may sound like a lot of work, but it really can prove worthwhile in the long run. What preparation allows you is to make sure you don't run out of content. Just imagine having content that you can visually prepare to make your feeds grid look amazing with patterns of your own choice.
You can do that on the go too, but if it's too spontaneous, you won't be able to have a bird's eye view, since your posts will need to rely on former ones. Aesthetically pleasing content is easier to achieve when you already have posts prepared and waiting to be combined as you like.
If you think that it's too much work to keep a schedule of everything, lucky for you, there are apps to do that for you! Some of them are:
Tailwind
Agorapulse
Later
Hootsuite
Buffer
Just don't go overboard and leave yourself a little leeway for unexpected events, even some surprising new material. Overall though, your Instagram feed will look lengths more professional than by just posting on the spot.
11. Publish at the Right Time
Imagine writing great content, but after publishing, it doesn't reach nearly enough of interested followers. Luckily, using Instagram Insights makes it easy to see what your top zones are to publish content. After analyzing 12 million global Instagram posts, Later.com posted 3 best daily time to publish posts.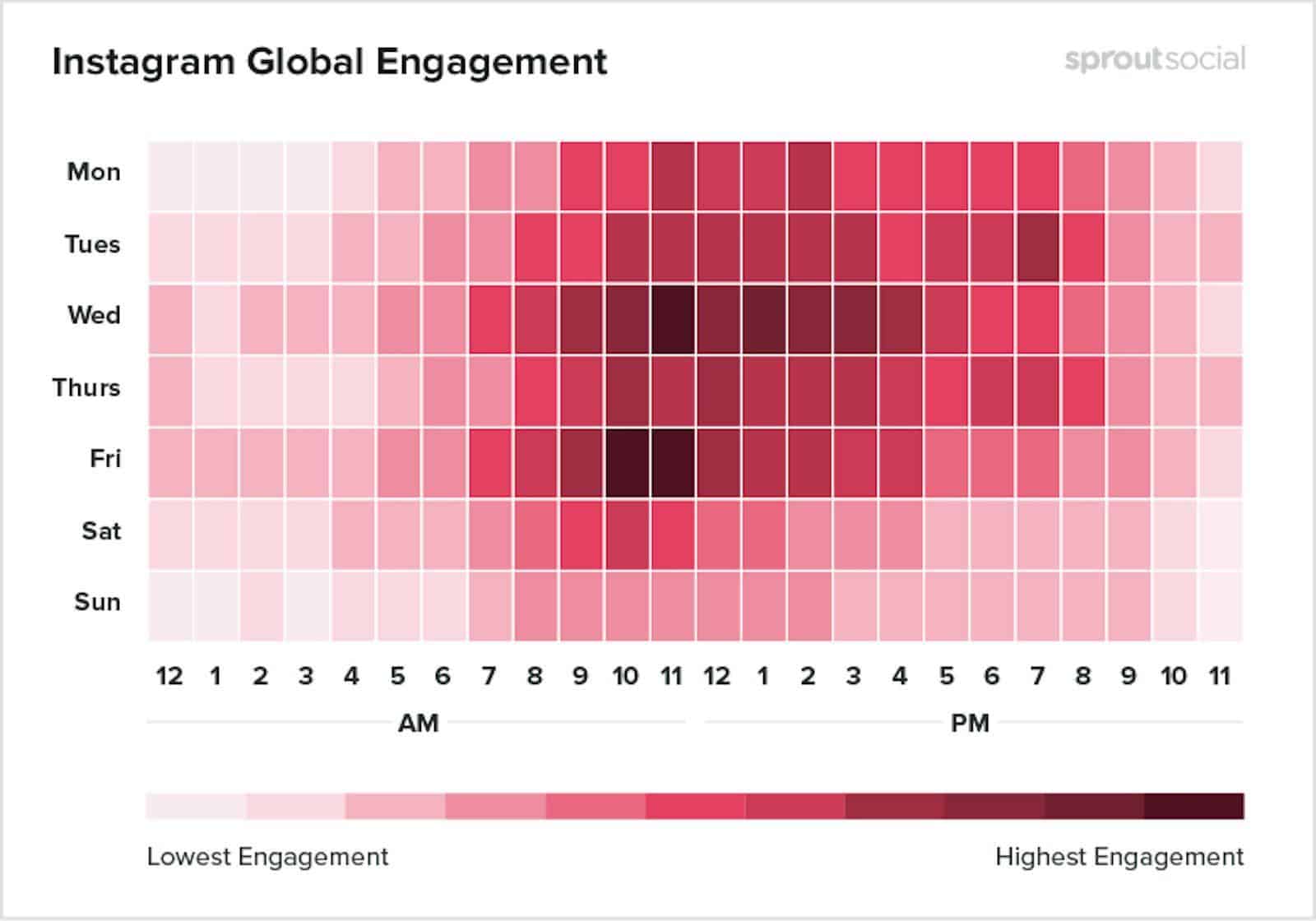 Image source: LifeWire
Keep in mind that your ideal time may vary, so a bit of research helps a lot to make sure Instagram gives fresh new content to your readers.
12. Consistency is Key
One sure way of getting noticed and having readers come back for more is consistency. To have a regular following requires high-quality frequent content.
By posting prepared content, it ensures that it actually shows up in your follower Instagram feeds. Having fresh content lets your readers comment and interact with it, which in turn makes your profile more likeable to Instagram's algorithm.
13. Instagram Stories Work
Instagram stories are one of the key features that Instagram offers with over half a billion users daily. With such a huge reach, you don't have to be a business to capture a slice of that juicy attention pie!
As Instagram stories serve to share a fleeting message, video or photo, they directly tap in our short attention span. Short key points can come across fully, even better than on just our main feed.
Like we mentioned the usefulness of hashtags to gain new followers, stories can engage new visitors to join our channel as they show up on the explore tab. Combining fun content with added quality sound makes for an effective branding tool for everybody to see.
Benefits don't just end there since Instagram stories feel more personal, it gives your profile that much-needed touch of individuality.
14. Consider Outsourcing to Experts
Nowadays, Instagram content strategies are a lot of hard work. It can take several hours per day to run a successful IG page with thousands of followers, not to mention replying to followers' messages and story reactions.
Whenever you feel like the work is getting too much, you can always outsource the management of your Instagram page to professionals. Academic writing experts are famous for great IG management skills, because they dive deeper into hashtag, audience and analytics research than any other type of writer.
Another benefit of hiring someone outside the company or brand to run your IG page is that you will get a fresh source of knowledge and skills. After all, if you have been single-handedly running your page for years, the content may have become repetitive or echo-y. Bringing in someone new can help you stir up some fresh content!
15. Reels, Reels, Reels!
Finally, we would advise that you pay special attention to the planning and production of Instagram Reels in your IG content strategy. Reels have a fantastic engagement rate, Instagram pushes them out to hundreds of new people at a time and you can tap into audiences who don't already follow you.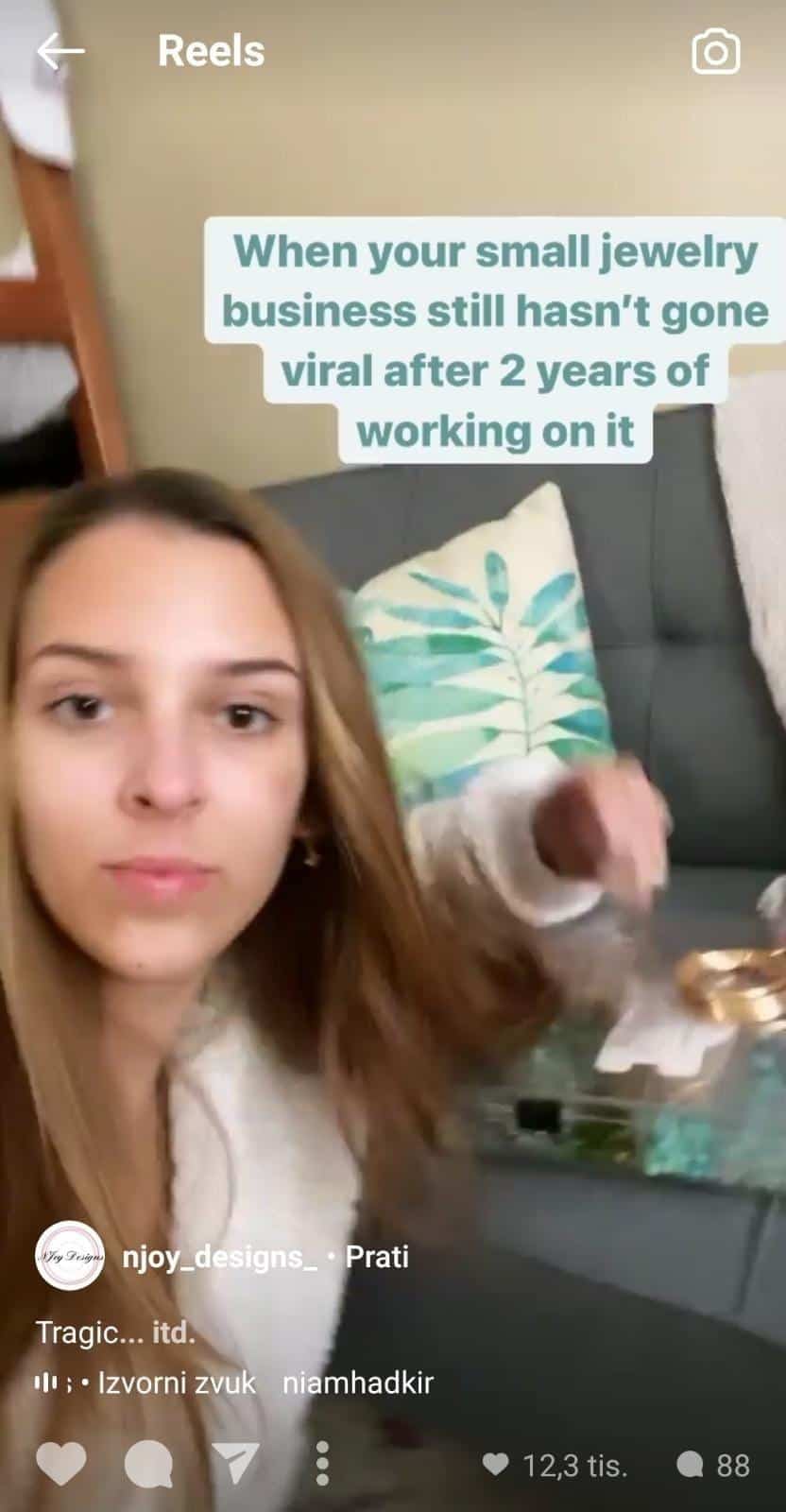 Another interesting thing about Reels is that they are still seldom used by brands, so this might be your chance to stand out. Here are some cool Reels ideas for small businesses:
packing an order
a day in the life of…
explainer video (a person pointing to text)
a funny, industry-specific video with voice over
applying current IG and TikTok trends to your industry and niche
There are literally millions of ideas you can try out right away. Unlike a story, a Reel will remain on your profile visible to everyone, so it's a great tool for solid brand-building.
Final Thoughts on Creating an Instagram Content Strategy
Instagram's base of users is growing in spite of competitor platforms rise like TikTok. With every new day, new users come to join the experience, further learning how to create good content for Instagram. Following these Instagram content strategy tips, you get the idea how to write content that captures user engagement. Having a goal enables you to tailor content that suits you and your audience. Custom audience is more valuable than just general, random users that won't stay for your content.
Highlighting key points in your captions and even using emojis can be essential to highlight key points. Since our attention span is getting shorter, we include important points first, and not too long articles after, making sure that what we write is actually read. This all becomes a piece of cake if it is prepared in advance, and gives full control on how to structure our feed, when to publish content in order to maximize our reach and have consistency.
Presenting fresh content allows us to reach our targeted audience more often and stay relevant in their feed as well in Instagram algorithm's favor. For the personal touch, it is advised to use Instagram stories. Shorter videos with music can capture the audience's attention and convey key points you want by creating a sense of fleeting urgency.
All in all, keeping with the latest trends will make sure that quality content you produce also reaches it's intended audience, since you can't have great content without anybody able to give feedback to it.