Instagram is home to millions of Gen-Z and Millennials. No wonder it remains a brilliant platform to gain traction for your small businesses and can help us reach 1000 followers.
But how do you get people interested in what you have to offer them? Formulating the perfect content and marketing strategy can seem like the way to go, but is that the only way?
We doubt it!
Getting your first 1,000 Instagram followers can be daunting. But it doesn't have to be because we're here to guide you on how to gain your first thousand followers on Instagram as a budding business.
Stay tuned to learn some tips and tricks about how to get your first 1000 Instagram followers that will help you build a community of trusted and engaged followers.
Know Your Target Audience

Before you even open your Instagram Business account, the first step is to know your target audience. Simply put, your target audience is the one that would make up the majority of your customers.
For example, if you are a small business that manufactures and sells bookish merchandise, your ideal audience would be book lovers. Therefore, your content must be well aligned with the needs of book lovers.
If you fail to analyze your audience, your feed will consist of a bunch of random content that may or may not resonate with your target audience.
To avoid this, explore the audience in your niche and take notes. These notes can come in handy when you're creating your content.
Another tactic you can create is a "buyer persona" from your notes.
Buyer personas refer to creating a mapped biodata of at least 2-3 people who have the potential to become your target audience. Now keep these people in mind while creating your content.
It will help you address specific problems your customers face and create content that will resonate with your target audience.
Optimize Your Profile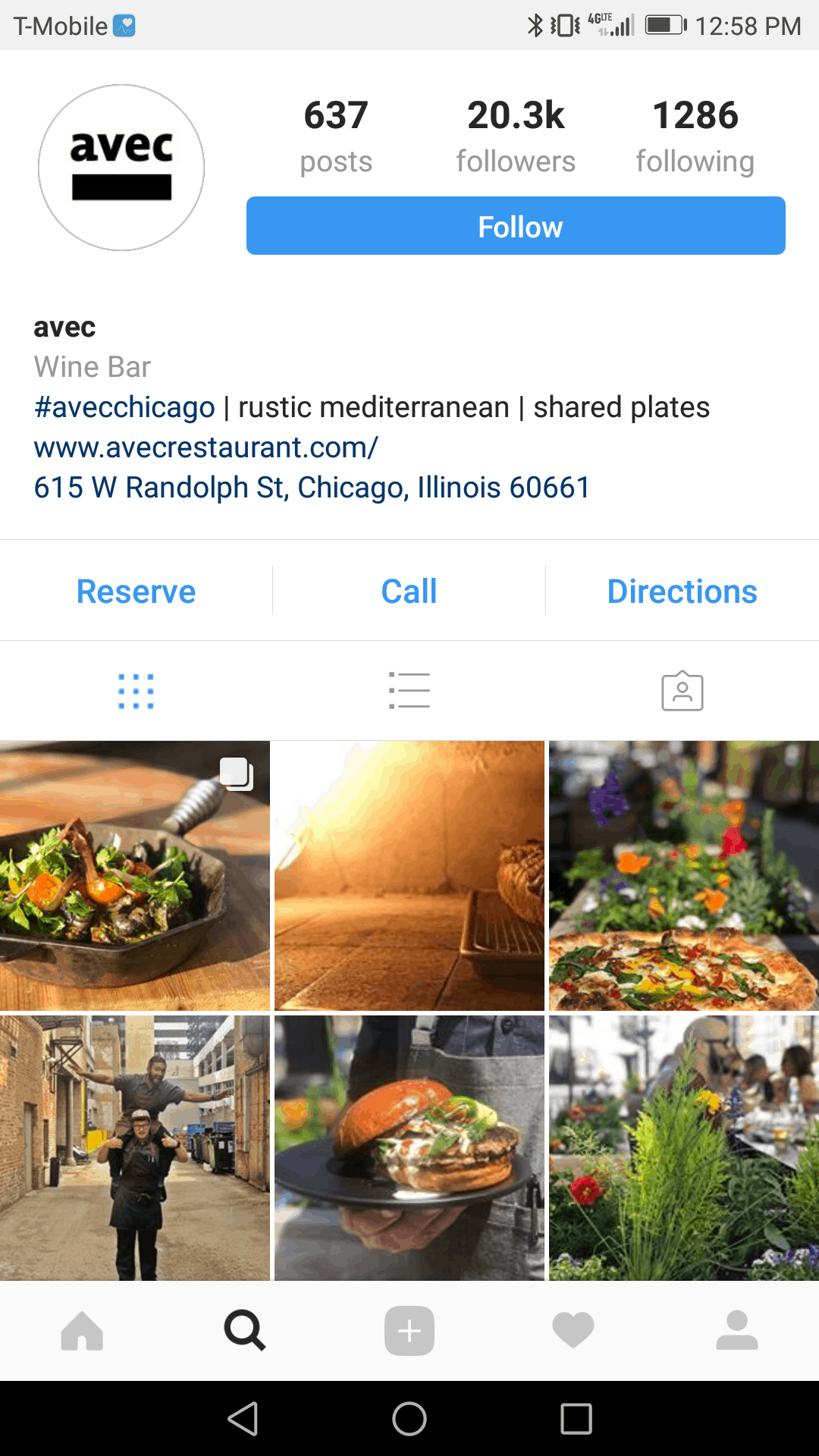 Your Instagram profile has three important aspects – the bio, profile photo, and website link. All three play an important role in informing your audience about your business. Explaining them in detail below:
The Bio
Your bio should be clear and concise. It should highlight what type of services you provide. For example, if you are a hairdresser or a nail artist, you should mention that in your bio. If your audience doesn't know what kind of services you offer, they may not trust you or your brand.
Instagram only considers usernames and names in its search algorithm. Therefore, your handle should be a clear reflection of you and your business.
Profile Photo
If you are the face of your brand, use a clear headshot of yourself. If your brand is more than just you, it is advisable to use your brand logo.
Pro Tip: Use the same profile photo on all your social networks. This way, it will be easier for your customers to recognize your brand.
Your Website Links
On your Instagram page, there is an option to link to your website or other social media accounts. If you have a website, you should add it to this section. It will make your profile look more professional.
It is always a good idea to put the links to all your social networks in a single place. For this purpose, you can also use Linktree and lnk.bio, for that matter.
Spend Time on Your Posts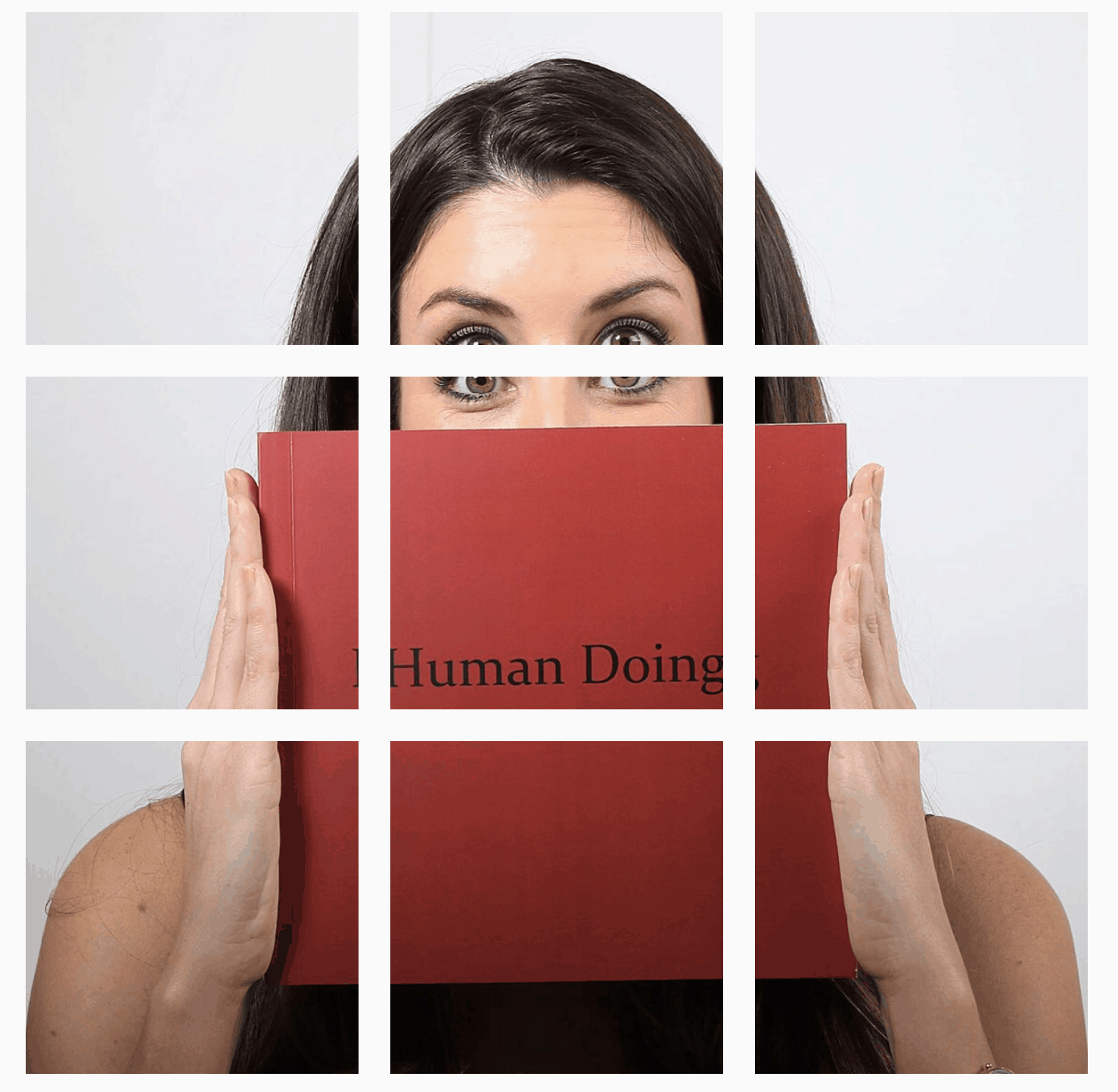 Visual Appeal
Instagram is a visual platform. If your posts are vibrant and visually appealing, people are more likely to check out your profile and even follow you.
High-quality pictures, fewer props, and clarity of your product in the photos are more likely to attract people on Instagram.
Plan your Posts
It is always a good idea to plan your posts ahead of schedule. It helps you dodge any emergencies and keeps you from stressing about your posts.
You can use your weekends to click pictures to post for the rest of the week. This way, your workload is less, and you can increase your productivity.
Another way can be a team of full-time employees or freelancers to take care of the posting and increase engagement.
Track The Progress
You should stick to a posting schedule and make sure you post when you can ensure maximum engagement. And that brings us to our next point.
Instagram has an option to review and analyze your insights. Use this to your advantage, and you're already further along in this race than most of your competitors.
In fact, you can even use post-scheduling apps like Tailwind and Later to get things rolling on automation!
And that's how you play smart and get people talking about your brand!
Be Consistent
Have you ever heard of feeding the beast? In this context, Instagram is the beast, and to keep it happy, you need to post content consistently.
When you post consistently on Instagram, it tells the platform that you are an active and enthusiastic user.
However, posting consistently is a double-edged sword. If you post relevant and engaging content frequently, people are likely to remember your username.
However, if you post content that doesn't engage your audience, they will unfollow you because you've not been providing them with something that keeps them hooked.
Pro Tip: One feed post and one Reel every day will keep the low engagement away!
Have an Organized Feed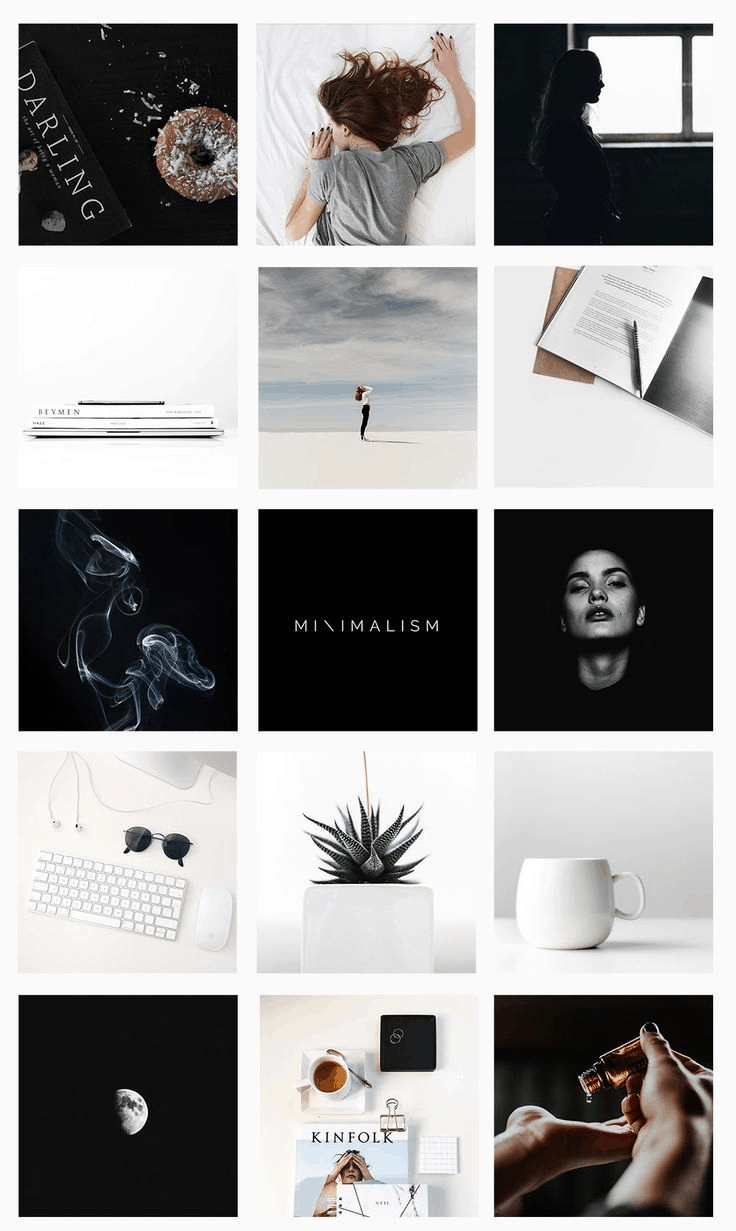 Contrary to what people usually say, a feed with a staple aesthetic looks more professional than a feed with many random aesthetics. To figure out the perfect aesthetic for your Instagram feed, consider aligning it with your product.
When people stumble upon an organized feed, they usually tend to follow it. Why? Well, an organized feed is pleasing to the eyes.
You can organize your feed by deciding on a brand color or choosing a color palette for your account. Similar fonts, consistent color schemes, and the same styles for photos and videos will help make your feed more organized and less haphazard.
Engage With Your Audience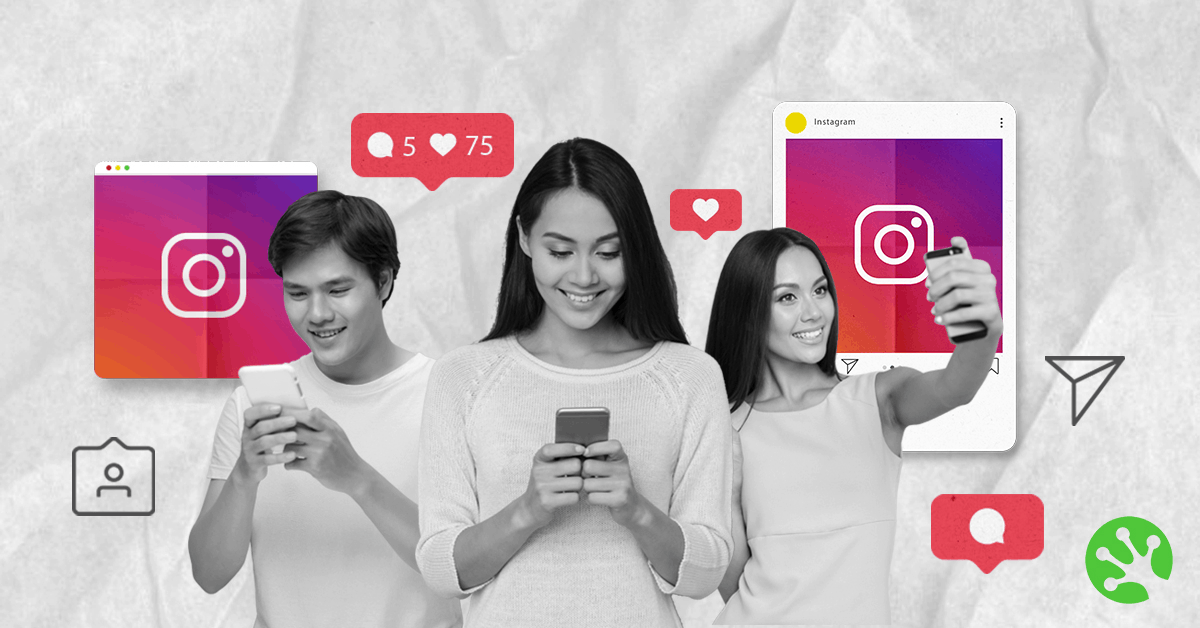 Instagram is a community. To foster meaningful relationships in a community, you need to engage with the people there. Instagram is pro-engagement. The more you interact with your followers, the more traction your posts will get.
By replying to comments and Instagram messages and interacting with other people's posts, you become visible to a larger audience, and your posts gain traction.
Instead of posting your content immediately, spend some time on the app and interact with people. Comment on the posts that appear in your timeline, reply to DMs and interact with other people's posts.
Doing all this will exhibit you as an active user, and the algorithm will push your post and make it visible to more people on the platform.
Use Ideal Hashtags & Geotags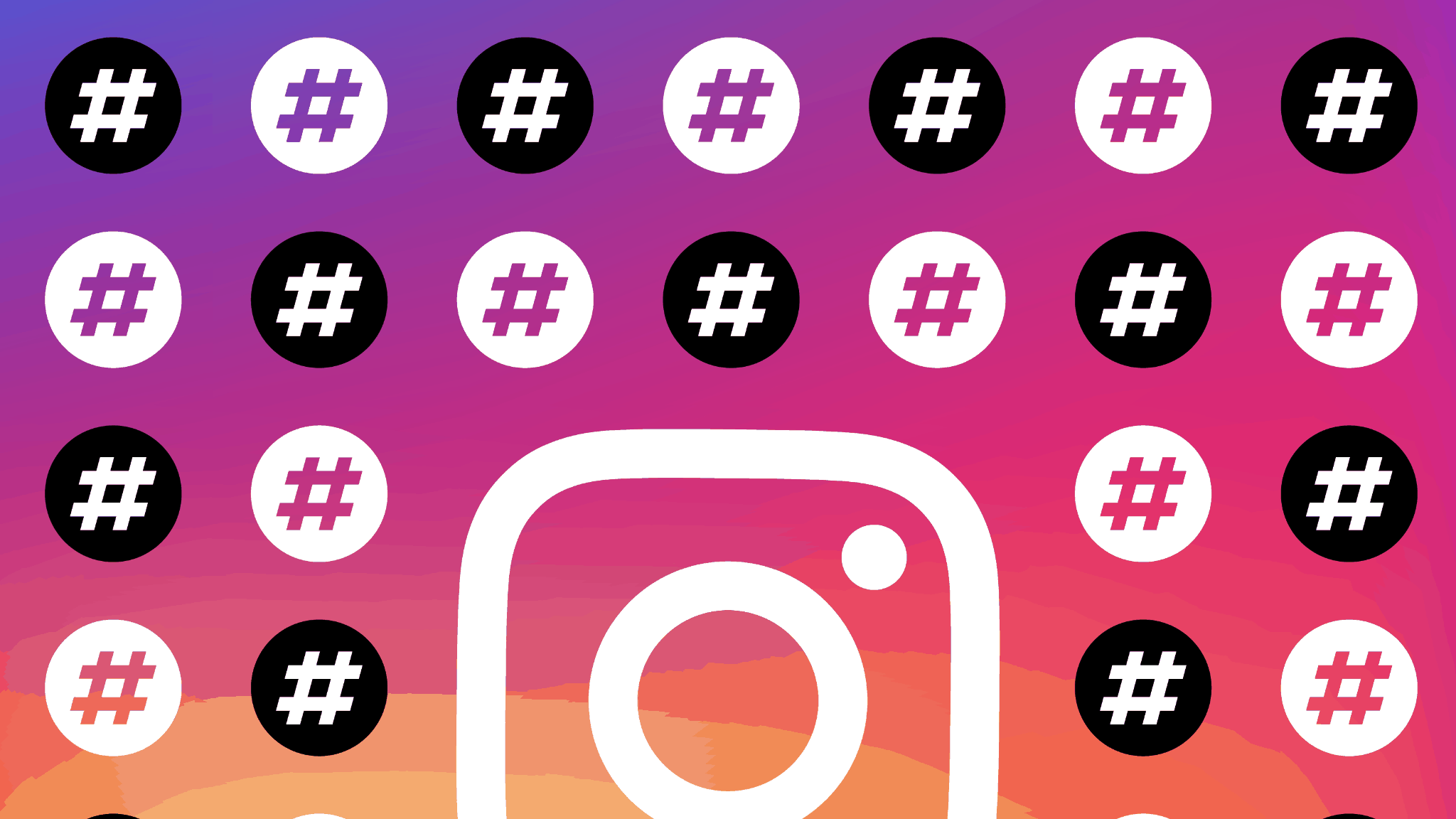 Hashtags are the essence of Instagram. They are what boost your posts up the rankings. If your hashtag game is strong, you can be sure your content will get the views it deserves.
Finding the right hashtags may take time, but they're also your best chance of showing up on Instagram's Explore page.
You can also use local hashtags, known as geotags. These will help you increase your reach in the region where you are based. Otherwise, you should use niche-specific hashtags that are relevant to your post.
Another important piece of advice is not to use hashtags that have millions of posts. If you do, chances are your post will be buried straight away in the overabundance of posts under that hashtag.
How Many Hashtags Are Enough?
Well, this is a debated topic. Instagram allows using up to thirty hashtags per post. However, several profiles work well with just 5-10 hashtags.
It is advisable to test different numbers and see what works for your page. You can assign a dedicated person to analyze the hashtags (because they are important!)
Use Your Stories, Reels, and IGTV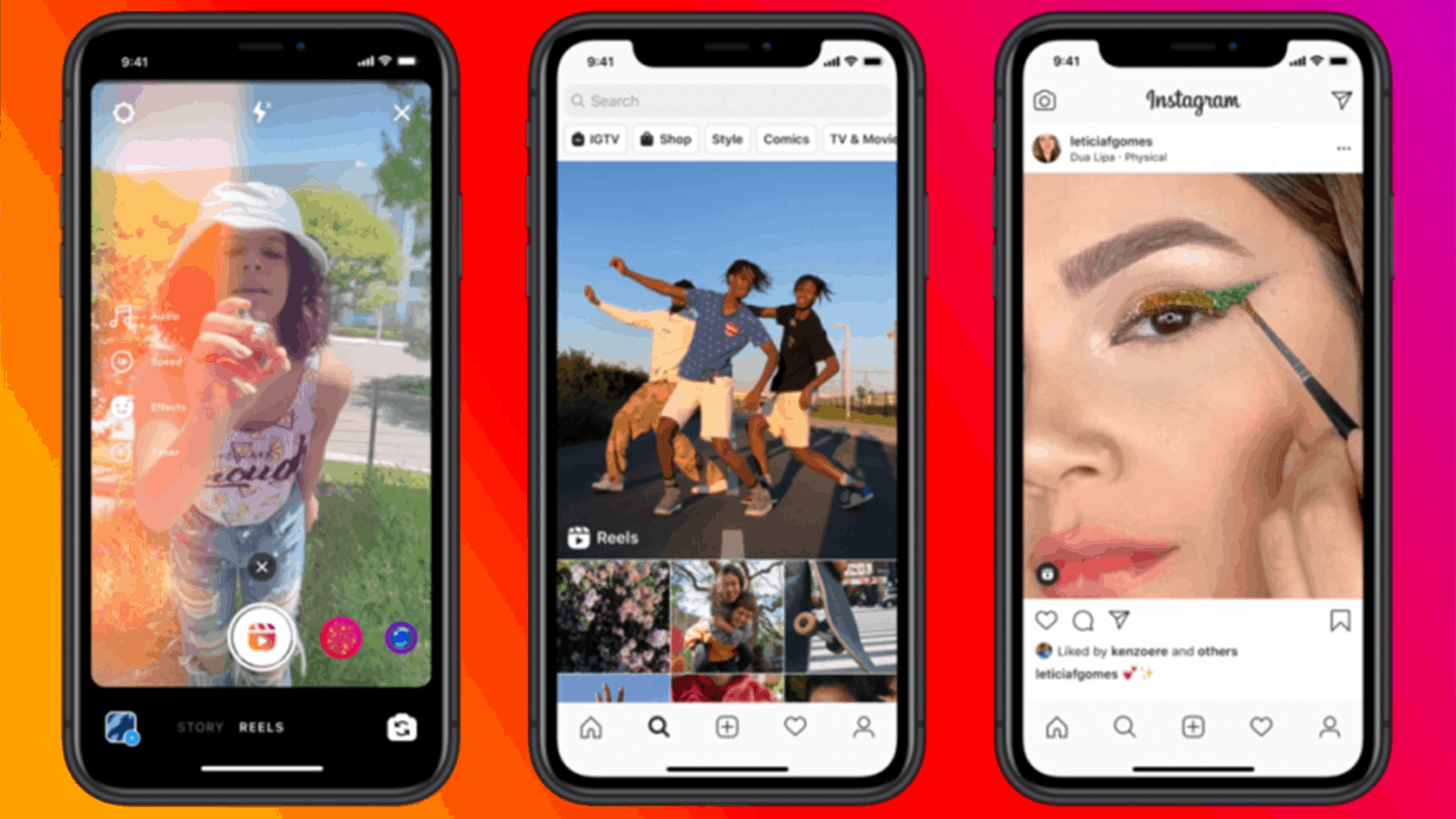 Apart from your feed posts, Instagram offers you three other ways to gain engagement on your page – Stories, Reels, and IGTV.
Stories are 24-hour statuses that you post on Instagram. You can use them to give your customers a behind-the-scenes look, a glimpse into your brand's background, and literally everything else.
To make the most of your Stories, make sure you post engaging content. Some ideas for engaging content include Q/A sessions, slide the emoticon, polls, and getting your customers' opinions.
Instagram Reels are the new big thing. They get a lot of attention on the Explore page and work wonders in boosting your account. Moreover, they can be used as an ideal way to increase your following.
Reels are primarily educational but fun at the same time. It's more about experimentation, and once you get the hang of it, you, my friend, are on your way to success.
To get the most out of Reels, be creative and use trendy sounds. Right now, reels can have videos up to 30 seconds long.
Reel views are only counted if your audience watches it for at least 3 seconds. To achieve this, it's best to use a hook in your video that engages the viewer and compels them to watch the reel over and over again.
IGTV is for posting videos that are longer than 1 minute. You can post your Client Testimonials, interviews, and product trailers here.
Instagram has always supported video content. Play with it the right way, and you've secured a seat at the adult table.
Hold the Attention of your Audience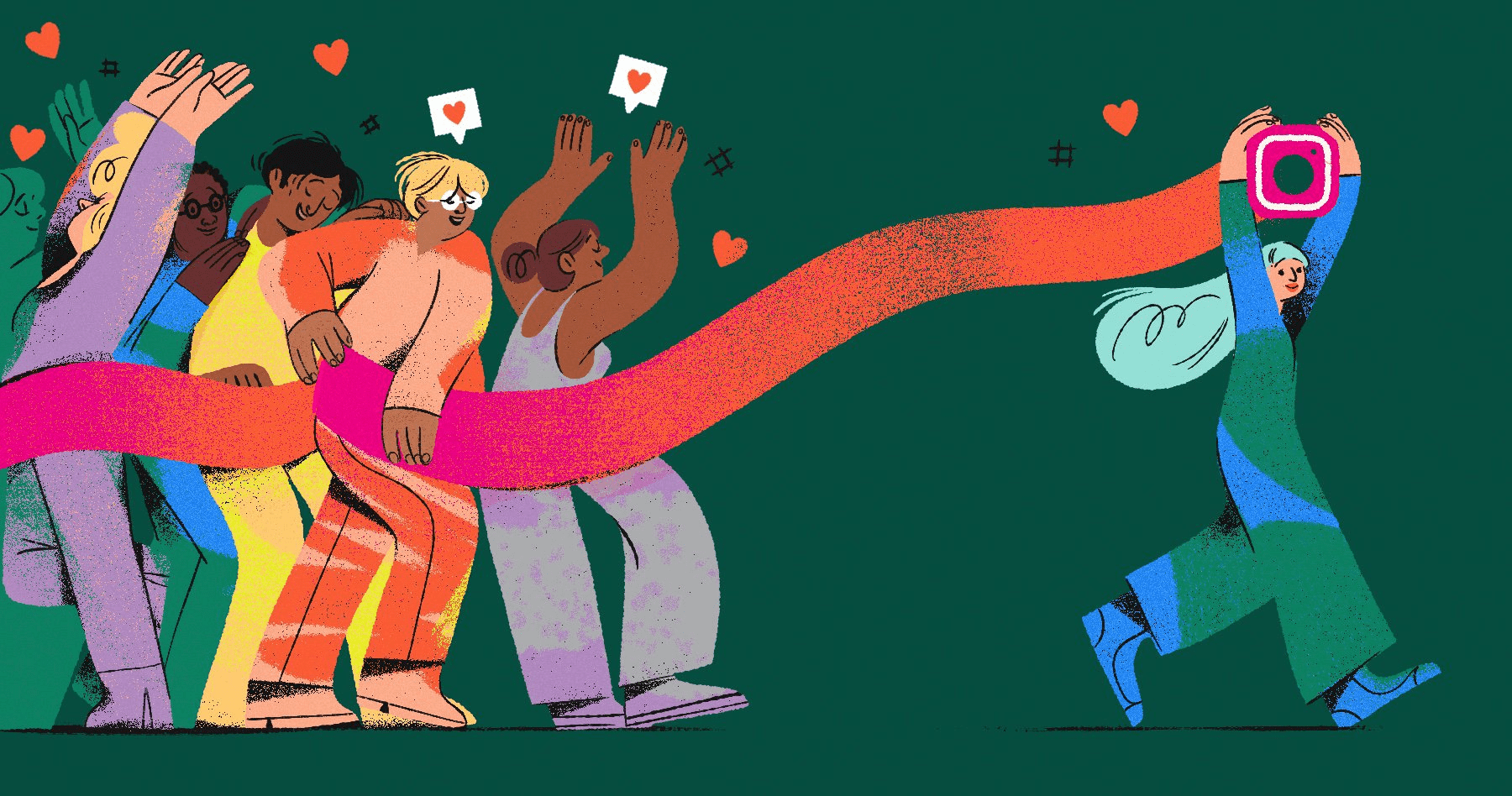 The more time your audience spends on your posts, the more traction your post will gain. So, it is crucial to create posts that hold your audience's attention.
For this purpose, you can create cleverly crafted carousels that compel the reader to swipe through your entire post. You can also tell a story about the medium of your post. Finally, write long but engaging captions that will resonate well with your readers.
To create more artistic content, you can share tricks and hacks to help your audience in the future. They will save your post and increase its reach according to the Instagram algorithm.
Partner with Similar Businesses To Yours
Support is a two-way street. To increase your account's visibility and nurture meaningful relationships in the community, it's a great idea to collaborate and partner with businesses in your niche.
It will help you gain visibility among people who are not yet your followers but are an ideal target audience. Collaborating with other business owners will help you plant the seeds for a long-term partnership that can prove profitable later on.
Analyze Your Content
Finally, it would help if you made it a habit to review and track the progress of your content at least bi-monthly. This practice will help you figure out which posts are most popular with your followers and at what times you get optimal engagements on your posts.
You can use Instagram Analytics. It will help you get a clear idea of profile visits, follower count, impressions, and engagement with your content.
Once you find this out, you can schedule your content for the coming week or month. In addition, you can recycle your old content and incorporate it into your posts in new, interactive ways.
Bonus Tip: Don't Buy Followers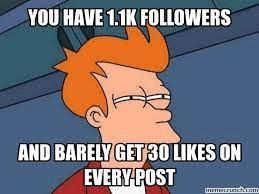 Buying followers is not a viable option. It's not just about numbers, but engagement. It's about loyal followers who have your back. You can't expect your followers to grow overnight. You will have to work for it.
Moreover, Instagram hates buying and selling followers. It releases fresh algorithm updates every month to hunt accounts with fake followers. Once identified, the account most probably gets deleted by the platform. Imagine working hard on an account and losing it to grow quickly.
You don't want this trouble, do you?
Final Thoughts on Getting Your First 1,000 Instagram Followers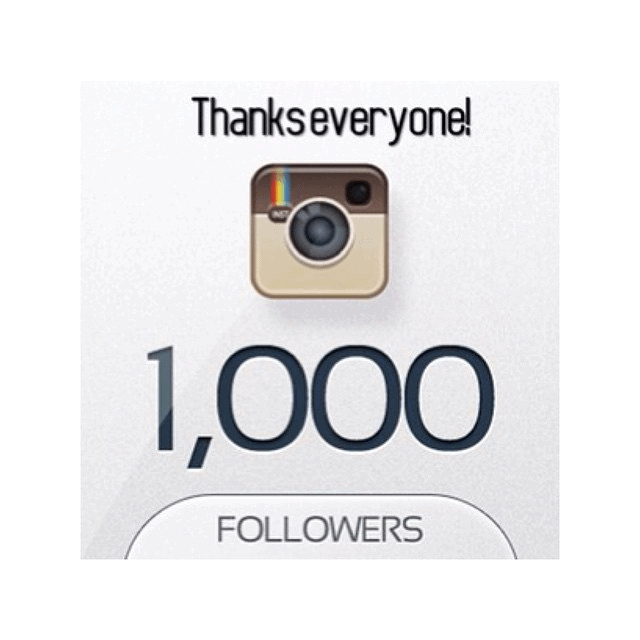 Instagram can be considered a highly competitive platform. However, it is undeniably one of the best social media platforms to grow your business. No wonder many businesses are eyeing on the 'gram for growth!
If you follow the tips mentioned in this article, you can certainly get results for how to gain traction on Instagram for your business deserves. Moreover, you can also take the services of a social media marketing expert like Ryan Alford.
These experts understand what makes people stick to a post on social media platforms like Facebook and Instagram. Also, they will help your brand reach your first (organic) 1,000 Instagram followers quicker than the time you'll take the same milestone.
Either way, growing on the 'gram can be fun with the right knowledge. Get 1000 Instagram followers and make the most our of it. We hope these tips will help! Let us know how they fared for you.