Digital marketing is near impossible without social media platforms, which are used by billions globally.
Social media is a digital landscape that is continuously growing and expanding, and keeping up with the top apps is vital for marketing success.
In this article, the most dominant and top social media apps are discussed so you can stay informed and build relevant social media marketing campaigns.
Use these apps to benefit your social media marketing strategy in 2023 and grow your brand's digital marketing presence.
Top 15 Social Sites for Brands to Explore in 2023
This list of the top social media apps for marketing has been compiled to guide marketers in the right direction. It would be wise to use more than one to achieve the best long-term results.
Without further ado, here are the top social media apps that rule 2023:
1. Facebook
This giant social media platform is currently the king of social media and has been for years. It boasts more than two billion monthly active users, and at least 140 million businesses are active on the platform.
Having a presence on Facebook is almost expected of all businesses these days. Customers and clients like to reach out to brands on Facebook, and there are excellent advertising opportunities as well.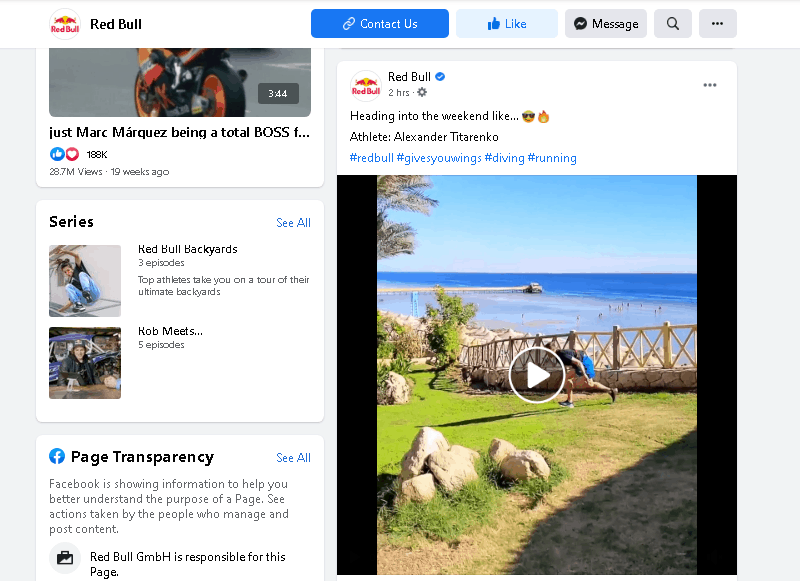 Brands can use almost any form of advertising on Facebook, from videos to images and competitions.
Contests are also a good form of marketing and can help your brand gain more likes. More likes mean more trust in your brand, so this is certainly something to work toward.
Just keep in mind that Facebook's algorithm gives preference to content that can spark conversations and are meaningful.
Facebook Business Manager makes it easy to organize ads and campaigns in one convenient place.
2. YouTube
With approximately 2.3 billion users across the globe, it's easy to see why this is a dominant social media app.
As a video-sharing platform, YouTube offers brands creative ways to advertise through video. Not only is YouTube one of the biggest social media platforms, but it's also the second-biggest search engine after Google.
It's highly recommended that you focus on YouTube SEO if you want your brand to grow on the platform. It works a lot like on-page SEO and can help get your content in front of more eyes.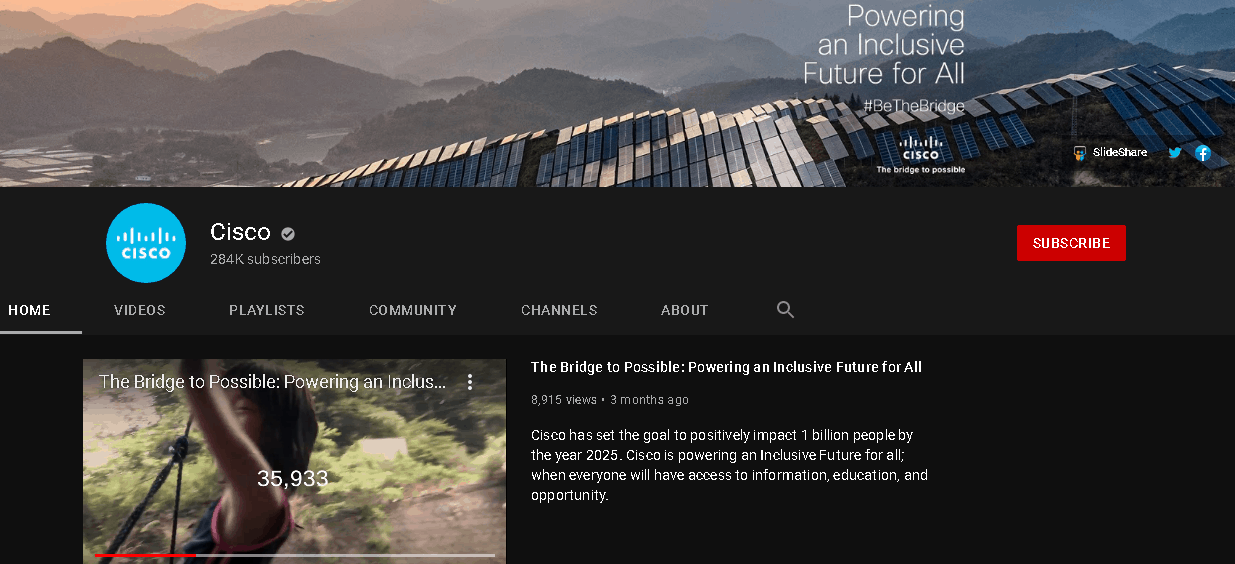 Youtube is also a great site to try out if you're planning on reaching a new demographic and creating more brand awareness.
Be sure to use reliable and quality video editing software to ensure that your content is always pleasing and entertaining.
3. WhatsApp
WhatsApp may seem like an unlikely social media platform that could benefit brands, but it has a lot of potential.
It has over two billion users and is available to users in more than 180 countries. Although WhatsApp started as a way for friends and family to communicate, more and more businesses are using it to reach customers.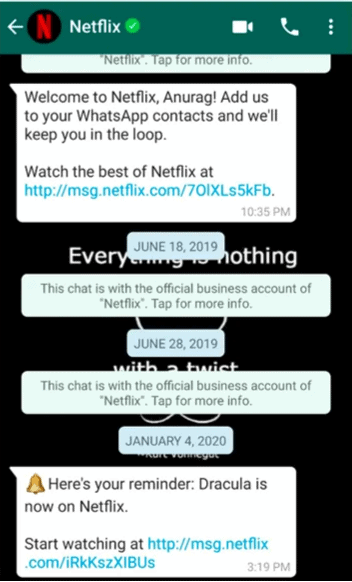 Image Source: SendPulse
Businesses can have a proper business profile on WhatsApp. It's easy to provide quality customer service through the platform and generally share news about business ventures or special deals.
WhatsApp marketing is also more affordable, making it ideal for smaller businesses. Group chats and statuses are just some of the creative tools that brands can use to implement refreshing marketing.
4. Messenger
Messenger is another social media platform that was initially for communication but grew into so much more.
It has opened the door for businesses to closely connect to customers in a more intimate manner. Over 20 billion messages are exchanged between users and businesses each month.
Brands that wish to engage with customers on a personal level can use Messenger to do so. It provides an easy and quick way to reach millions of people fast and effectively.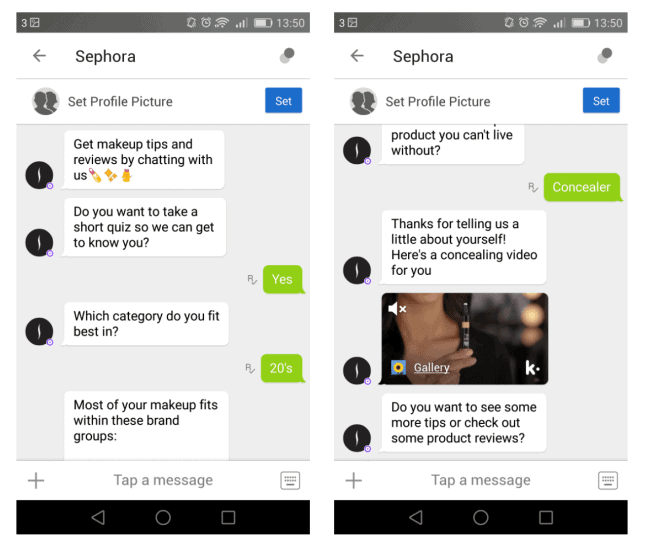 Image Source: Hootsuite
Just like WhatsApp, Messenger is affordable and allows smaller businesses to reach their audience with little fuss.
Brands can also use chatbots, so there is assistance regardless of when customers try to reach out. This goes a long way towards providing quality customer service.
5. Instagram
Instagram is one of the biggest social media platforms and has more than a billion users globally. It is focused on visual content and lets brands connect with followers quite easily.
More than one billion users are active on Instagram every month, and it's very popular with people under the age of 35.
Marketing on Instagram can be done in many ways, from Instagram Stories to live videos and captivating images. Brands can also schedule content ahead, so the account is consistently active and attracting new followers.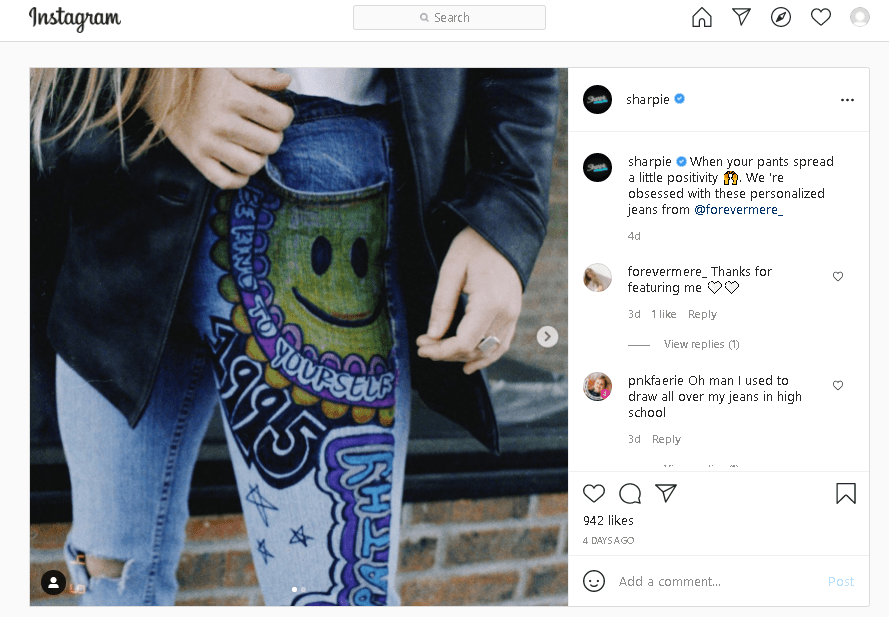 Instagram allows businesses to have official business profiles that will show followers that they're professional. These profiles also come with rich and easy-to-use analytics for marketing purposes.
6. Tumblr
Tumblr may seem like an unlikely social media platform for businesses, but it has excellent networking potential.
The site is fantastic for like-minded folks to come together and share their passions. That passion can be your brand if you can nail marketing on Tumblr.
There are more than 500 million blogs on Tumblr, and its following is very loyal.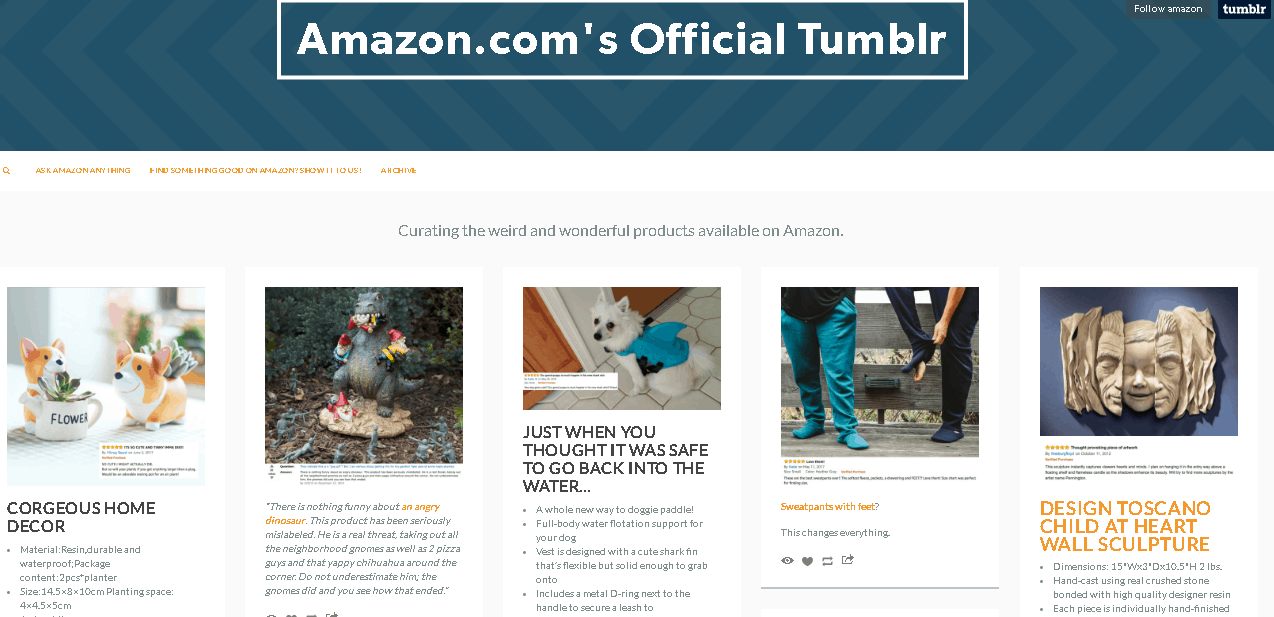 With that said, marketing on Tumblr is a bit different than other social media sites. It allows more freedom in creativity and has a more 'indie' feel, which some brands can use to their advantage.
Businesses also have access to many features that make it easy to effectively market on Tumblr.
7. TikTok
TikTok is one of the most-used social media apps globally and was the most downloaded app in 2020.
Businesses with a younger audience will enjoy much success on this platform. That should not discourage brands with an older target market – TikTok is used by many older people as well.
Low costs, ease of use, and high engagement possibilities make this platform very popular with marketers.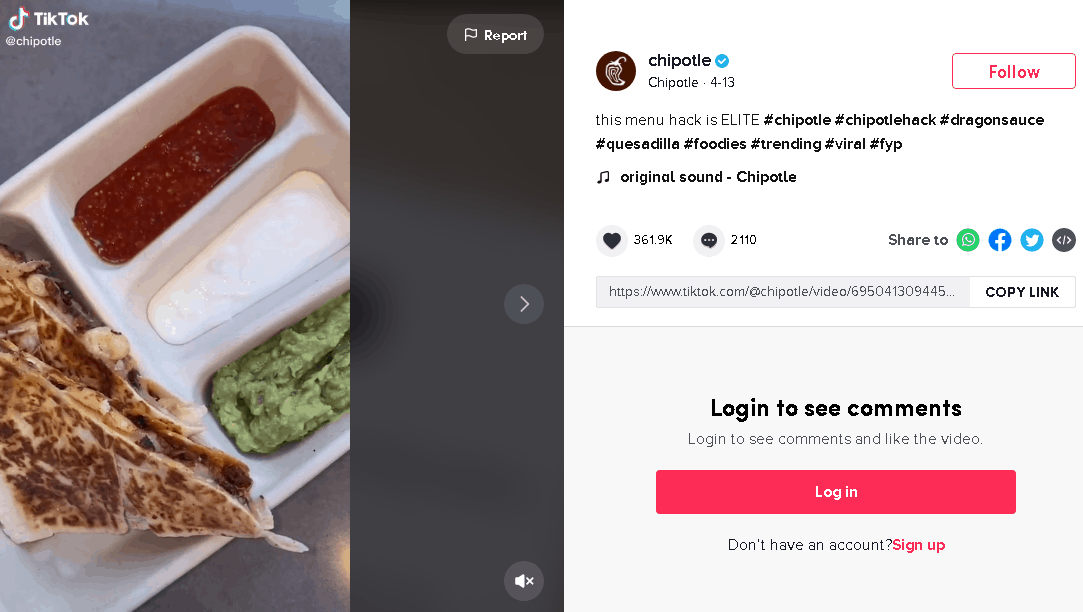 Video content is at the order of the day on TikTok, so marketing campaigns built around that have the potential to perform very well.
Hashtags are also used on TikTok, so if brands can incorporate the most relevant and engaging ones, they'll reach a wider audience.
8. Twitter
No list of top social media apps could be complete without mentioning Twitter. It has been one of the biggest social media platforms for a long time now and will likely remain relevant for years to come.
The platform has approximately 192 million daily active users, and 75% of B2B businesses market there.
Twitter lets brands create engaging and unique content to build awareness and grow their customer base. It's also easy to schedule posts for a constantly active account.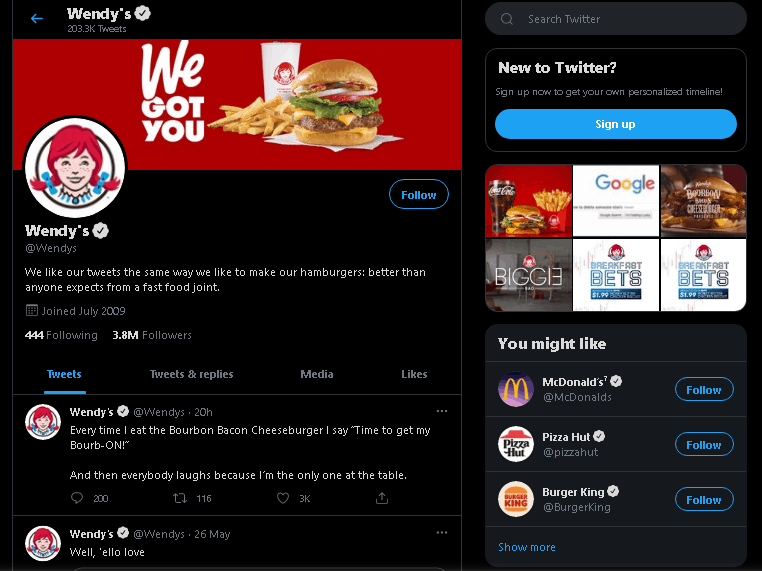 The analytics feature gives companies insight into the impact and results of their marketing efforts as well.
It is free to use, and once a profile has been created, a brand can start reaching out to its audience almost immediately.
9. Reddit
Reddit – the front page of the internet – is a very social platform that many marketers often overlook. But with over 400 million monthly active users and more than 100,000 active communities, there is a lot of potential on the site.
Reddit is subdivided into subreddits that are home to like-minded people. Here, businesses can reach out and build their customer base.
It should be noted that Redditors are not very tolerant of obvious sales gimmicks. A natural and honest approach is best for any marketing efforts. Always stick to proper social media etiquette to avoid any mistakes or problems.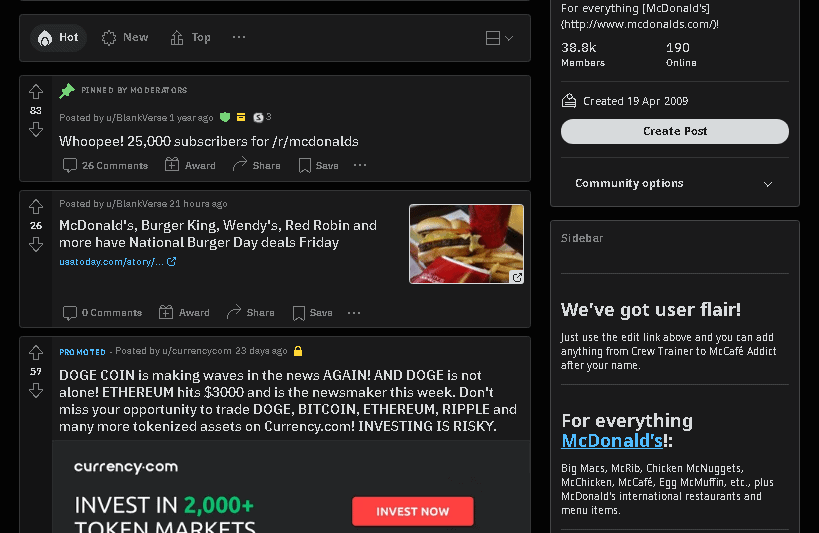 In general, Reddit users are all for businesses joining the platform if they're willing to leave their 'sales talk' at the door.
For the best results, focus on building community relationships on Reddit rather than simply selling products or services.
That doesn't mean that you can't create ads to share on the platform, though.
Reddit also offers advertising opportunities that users will see regardless of which subreddits they're part of.
10. LinkedIn
LinkedIn is one of the go-to platforms for professionals and businesses alike. It has more than 722 million members and is a good place for brands to reach like-minded consumers.
Experts share content and network with each other on LinkedIn, so if your business needs to do some networking, this is where you can start.
Businesses can create a Company Page that can be followed by people who like them. There are many advertising opportunities available on the platform as well.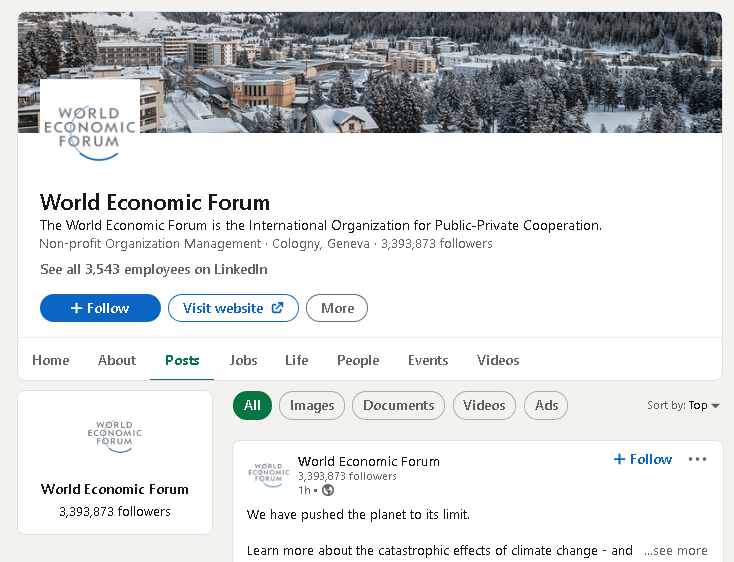 Personalized ads can be sent to LinkedIn users, and you can boost content for extra visibility. The platform also has 'traditional' advertisements on display, and many B2B marketers use them quite effectively.
To enjoy the best marketing results, work on making your profile as professional as possible and then start reaching out to your community.
11. Snapchat
Snapchat, another seemingly unlikely social media platform for marketing, has about 265 million daily active users. That means there is great potential for reaching your audience if you plan your efforts well.
Short videos and images are the most popular content shared on the platform, making it ideal for visual marketing.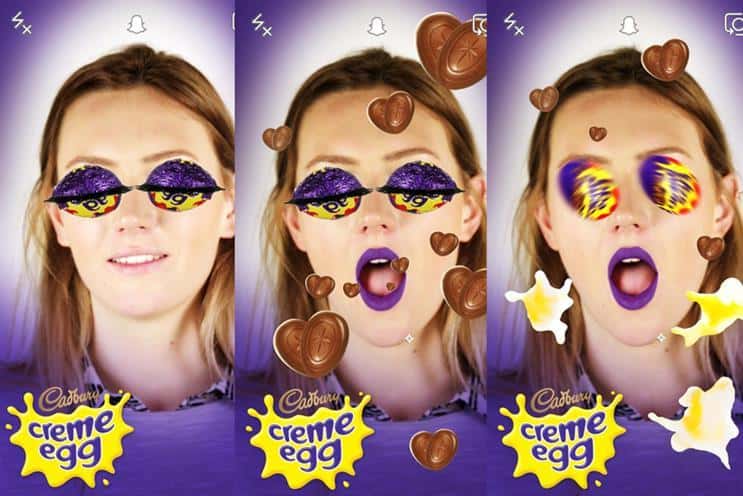 Image Source: Campaign
Snapchat offers a unique way of marketing with artificial reality (AR) lenses. You can create a sponsored lens relevant to your brand and build a whole campaign around the experience.
Geofilters are also perfect for brands that want to target their audience in a specific area.
13. Pinterest
Brands have the opportunity to try and reach out to more than 470 million active monthly users on this popular image-sharing social media platform.
People use Pinterest to find new ideas and inspiration for their projects, and there isn't as much focus on actual engagement. That does not mean it's not a good platform for connecting with your audience.
You can create boards and share pins relevant to your brand and audience so they can discover you. This can lead to improved brand awareness.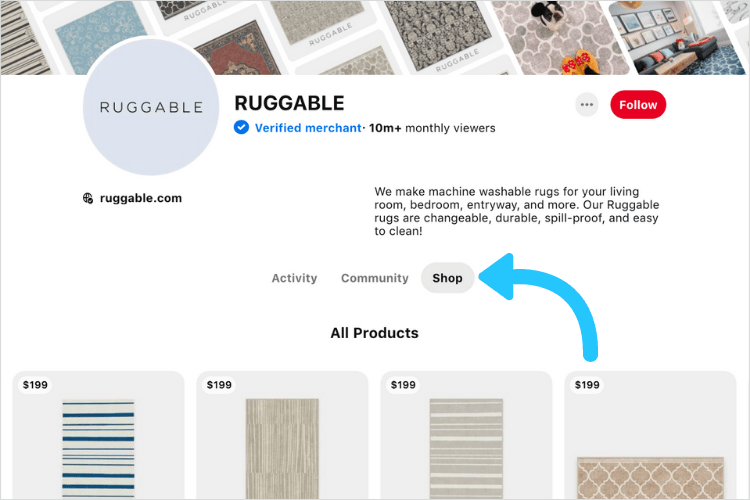 Image Source: Later
Don't forget to ensure that your brand voice is humanized – people prefer engaging with real people rather than smarmy salespeople.
Thanks to features such as Shoppable Pins, users can also find products that they want to buy through Pinterest. This enables brands to show off products and attract new customers.
14. Telegram
Telegram is a trusted social messaging app with over 500 million monthly active users. Much like WhatsApp and Messenger, it is more than a form of communication; it offers excellent marketing potential.
Telegram lets businesses create chatbots and even integrate a membership bot to create a paid subscription for their customers, and also make customer service and feedback much easier. There are other features as well, such as the ability to broadcast messages to subscribers.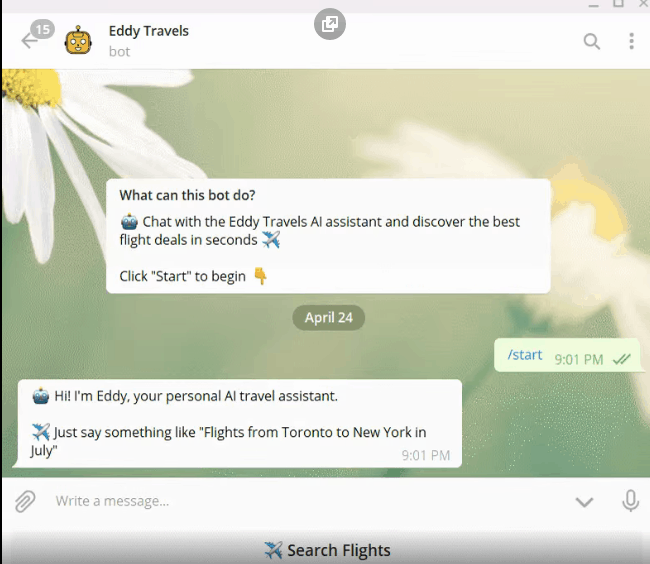 Image Source: SendPulse
Brands can keep followers up-to-date on special deals and marketing campaigns while being available for any inquiries.
If planned well, marketing on Telegram can also help drive traffic to your website's landing pages and boost sales.
15. Medium
Medium is an online publishing platform that claims it has more than 100 million active monthly readers. It might not seem like the best place for marketing, but there is potential.
Brands like to publish original content and republish blogs on the site to improve their reach.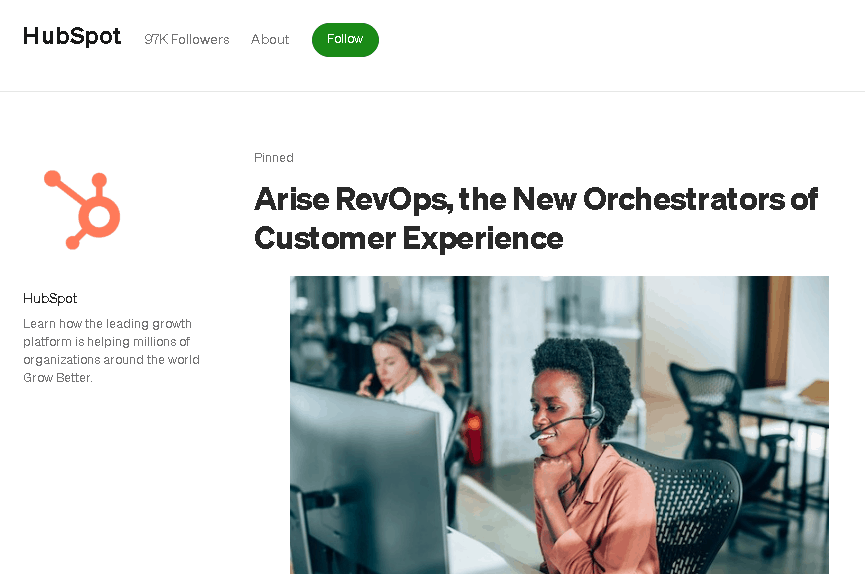 One of the best ways to attract attention is by posting (or reposting) evergreen content.
While the social media marketing world allows for great creativity, it does not forgive bad behavior as easily. Ensure that your company has a good social media policy set in place to prevent problems.
Even when using a friendly site such as Medium, you need to be sure you play by the globally accepted rules.
Over to You: Social Media Marketing in 2023
Social media marketing might be an ever-growing industry, and by using the right platforms, you can boost your chance at success.
Grow brand awareness and increase website traffic by working with these top social media apps ruling in 2023. Engage with your audience and set smart goals that will help your brand become the giant it's meant to be.
We've shown you the best social media apps to use; the rest is up to you. Go and make the most of what you've learned here!