From TikTok ads to Youtube guru's selling you marketing advice, there's no shortage of ideas on how to grow your Software as a service (SaaS) business with social media marketing.
But here's the problem.
How do you choose a social media marketing strategy that aligns with your brand, software, and customers while staying on top of the latest trends? Navigating the world of social media marketing can be tricky, so instead of rolling the dice, it's essential to develop a tried-and-true social media strategy that is authentic to your brand.
In this guide, I will show you how to design a Saas marketing strategy that is so personal (but professional!) that it will win you the respect of customers and while growing your SaaS business.
Importance of Social for SaaS
Before we begin planning out your dream social media campaign, it's important to understand why a social media campaign is so essential for SaaS companies. If you're not sold on social, here are three reasons you should be.
#1 Potential customers are definitely on social media
Social media isn't just a tool for relaxation and fun anymore: it's an important tool in every workplace. Whether you're a B2B business or a B2C company, your customers are definitely on social media.
Over 20% of employees use social media at work to help solve problems while 24% use it for professional connections.
As of July 2020, here are the top five social media platforms for SaaS brands:
Facebook (2,603 million active users).
Youtube (2,000 million active users).
Instagram (1,082 million active users).
Reddit (430 million active users).
Twitter (326 million active users).
In total, over 3.6 billion internet users are using social media networks. With numbers like that it's safe to say your customers are on social media.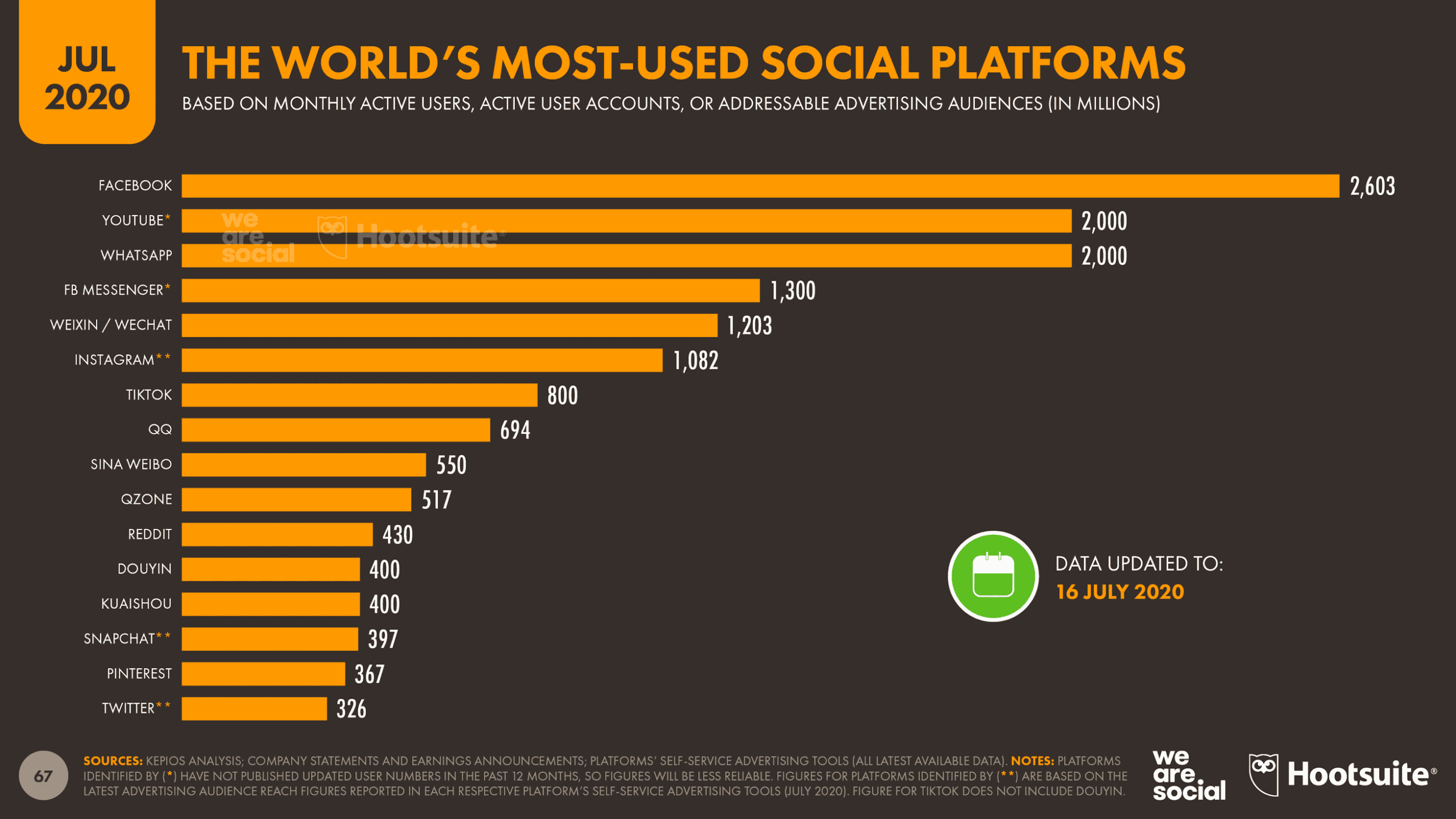 Image via SmartInsights
While you may not be seeking Facebook-fame, even a small social media page can drive traffic (and sales) to your website. Why wouldn't you want to take advantage of low-cost marketing?
#2 Social communication is effective
Social media isn't just popular: it's effective. Social media marketing campaigns are successful because they leverage parasocial relationships to connect you with your customers.
Parasocial relationships are one-sided relationships people form as a result of media exposure with you or your brand. Psychologists first theorized parasocial relationships in 1956, but they now play an important role in marketing.
When parasocial relationships are correctly fostered on social media, they leave our customers feeling like they "know" our brand and spokespeople, and a bond of trust develops. This creates a lifetime of loyalty (provided you keep up your end of the relationship).
If we analyzed your current Facebook and Instagram accounts with social media analytics software, we'd likely notice four groups of customers. This would include:
Active customers who engage with your brand often.
Aware customers who sometimes engage.
Latent customers who follow you and don't engage.
Non-publics who see your posts but don't follow you.
Naturally, active publics have the strongest parasocial relationship with your brand, while non-publics have virtually no relationship with you at all.
Use your social media correctly, and you'll turn your non-public customers into active customers in no time. That's the magic of authentic marketing.
#3 Social media can lead to more collaboration
Social media won't just expose your brand to more people. It will help you to collaborate with customers, influencers, and other brands with ease. If you'd like to connect directly with your audience, collaborating with them will increase your sales while boosting your customer engagement.
If you choose influencer marketing, you can leverage an expert marketer's relationship with their audience. If you prefer brand collaboration, you'll strike a deal that will be profitable for both of you. Ultimately, your collaboration strategy will depend on the sort of goals you are looking to meet. When setting social media goals, the best goals are SMART, meaning they are:
Specific
Measurable
Achievable
Realistic
Time-bound
Set SMART goals, and you'll reap the rewards of social media in no time.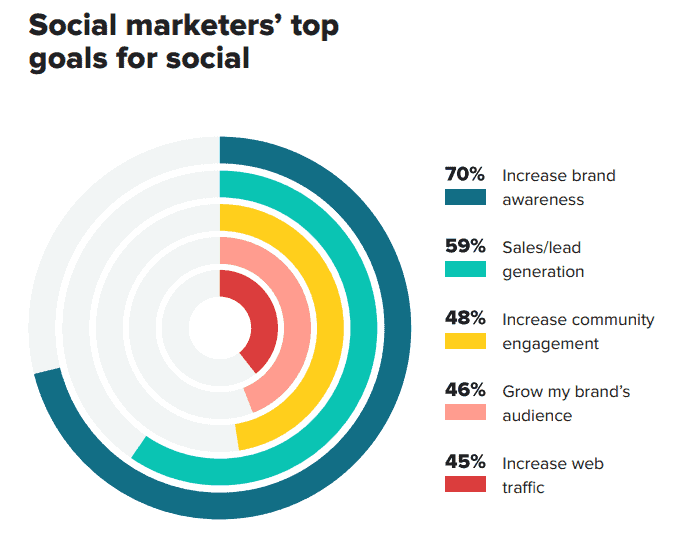 Image via Smart Insights
Strategies to go social
Now that we've discussed the benefits of social media marketing, it's time to design an authentic SaaS marketing strategy for you. There are six elements to an excellent social media presence, including:
A posting schedule.
A resource-based strategy.
Collaboration.
Review-based marketing.
Social media customer support.
Community-based marketing.
For each element, I've listed my key tips, tricks, and considerations to help you adapt the elements to your audience and brand.
Establish a regular posting schedule
When you first start your new social media campaign, your motivation will be at an all-time high. However, a social media strategy needs to last long term – meaning you'll need to design a strategy that keeps your accounts up-to-date and engaging.
That's where a B comes in. A posting schedule is simply a schedule of what you post and when. For a SaaS brand, I recommend you post between 3 – 5 times per week on every platform. This will keep your customers interested, but won't overload them with posts to the point they unfollow you.
You'll also need to keep your content varied. Here are some common types of social media posts you will need to consider.
Questions and polls
Pictures
Memes
Links to website posts
Discounts advertisements
Sales coupons
Workplace posts featuring employees
Exclusive tips and tricks
Product tutorials
If you can avoid it, try not to repeat a post type to keep your content fresh and exciting. Instead, use an automation software to schedule, post, and evaluate your social media marketing.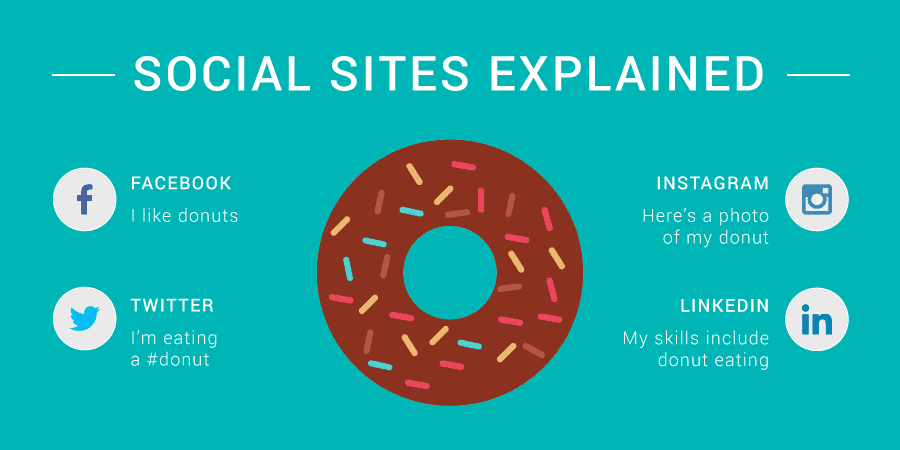 Image via Addthis
The best posts use a strong brand voice. Your brand voice needs to be specific to your customers and industry. When developing a guideline for your brand voice, you'll need to consider whether you'll use:
Emojis.
Colloquial language.
Commas in sentences.
A word limit.
Hashtags.
A casual tone.
How frequently you post, what you post, and what brand voice you use will be specific to your company. Developing an authentic posting schedule for you will take time, and will require evidence-based marketing. For that, I recommend you evaluate your social media posts using link trackers that measure the impact of each post and adjust where needed.
Turn your social media into a resource
Social media is not just a promotion tool – it's a place to build your brand's identity. The best social media accounts double as an excellent resource for customers.
At its core, a resource is a supply of support, assistance, and information that customers can readily draw on when needed. Resource-based social media pages feature content like:
Industry news articles.
Product tutorials.
Informative videos.
Customer-generated questions (answered by you).
Industry-standard tips and information.
Free virtual events and conferences.
You don't need to be able to create these resources yourself. News articles are designed to be shared, while industry-specific conferences welcome everyone. Supplement these great resources with your own content, and you've got a game-changing social media marketing strategy on a dime.
A great example of this is the Instagram run by SaaS company AppInstitute. They've combined informative posts, fun posts, and posts celebrating employees – creating a resource that is helpful and shows off their brand's fun side.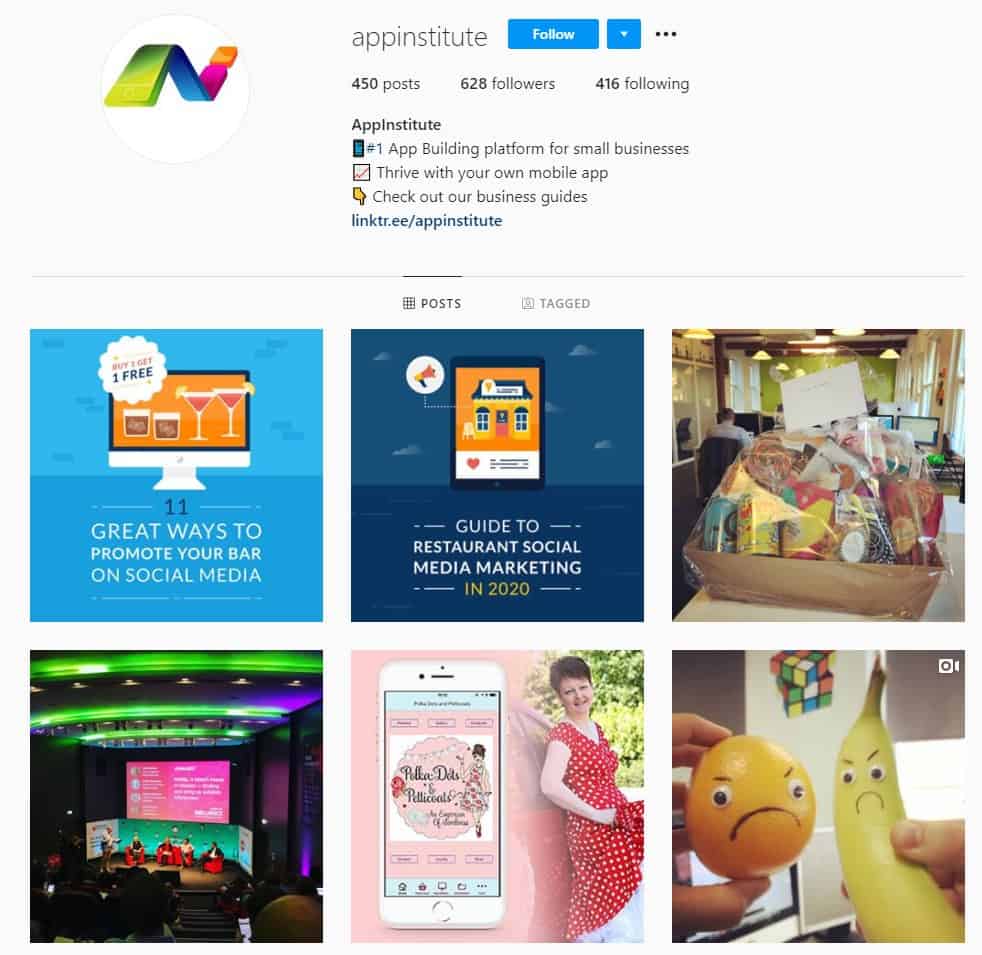 When considering what resources are right for your business and customers, here are three questions to ask yourself.
What do my customers want to see?
What questions do my customers have?
If I could tell my customers anything, what would it be?
Of course, the best resources always involve collaboration.
Collaborate within your niche
Social media is what we call 'earned media', meaning that you can't pay to play. This means you'll need to source followers through generating content, engaging with your audience, and (most importantly) collaborating.
As a SaaS business, there are two groups within your niche you can collaborate with: influencers and other brands. Generally, collaboration is right for your business if it satisfies the following criteria.
The collaboration will bring traffic to both you and the other party.
You and the other party have consistent brand voices and styles.
Your collaborator is a positive influence online.
Your customers will care about the collaboration.
For a great example of customer-focused collaboration, take a look at Planable.io's Facebook collab with Redbull's marketing team.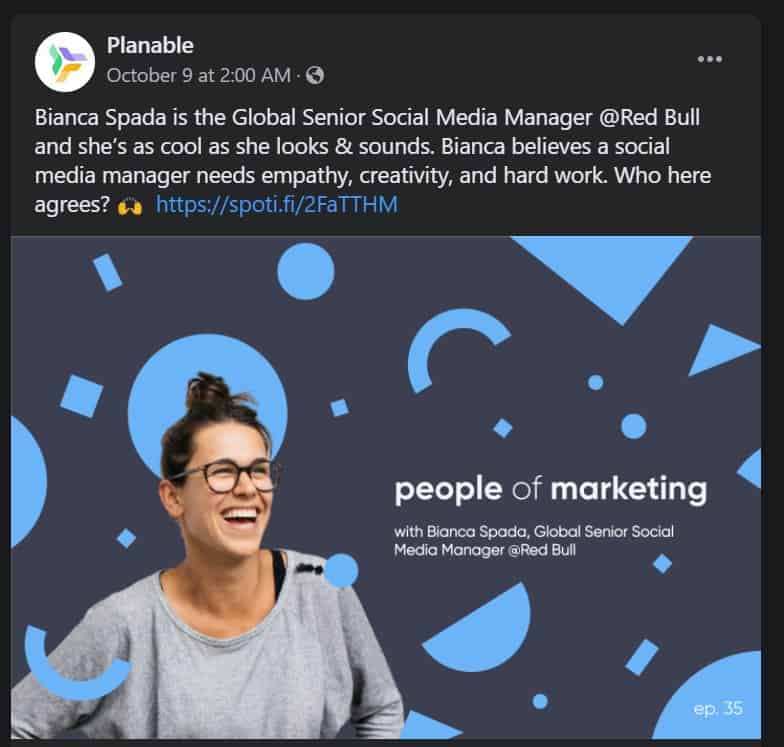 As a small SaaS brand, the best way to seek out collaborations is to search out brands and influencers who have complementary businesses and ask. While partnering with a direct competitor may seem like a power-move, it may backfire horribly. Proceed with caution.
Pro-tip!
Before publishing the results of collaboration for the world to see, double-check to ensure your post is professional, spell-checked, and avoids common grammar mistakes.
Decide how you will respond to reviews
Social media puts you on equal footing with your customers. If you imagine your business as a retail outlet, social media is the equivalent of you and your customer's meeting for coffee outside the store. Naturally, this intimacy takes you from 'brand' to 'friend' and will foster a parasocial relationship long-term.
Naturally, keeping on top of your reviews is essential for maintaining the trust between you and your customers.
SaaS brands can approach reviews in several ways, including:
Publicly responding to all reviews authentically.
Using a template to respond to reviews.
Rewarding reviewers with a discount.
Promoting positive reviews on your page.
Responding to negative reviews publicly.
Implementing a 48-hour response time.
However, you choose to respond to reviews, keep in mind that new customers will react to your response. Over 53% of customers expect a business to respond to a review within a week, while 45% of consumers are more likely to visit a business that responds to negative reviews.
If you are having trouble responding to reviews authentically, try using rewriting tools to keep your responses fresh.
Redefine your customer support through social media
Social media-based customer support is an essential element of any marketing campaign. While you may not choose to use Messenger as your go-to customer service agent, there are plenty of ways to make your customer support work for your brand. These include:
Resolving issues and questions in post comments.
Responding to negative reviews publicly.
Thanking every commenter.
Using a customer service hashtag.
Implementing links to callback software in your posts for one-on-one customer service.
Sharing customer feedback and questionnaire results.
Remember, just because you're using social media doesn't mean you can post whenever. To avoid complaints from customers, keep your customer service responses within business hours to respect the healthy sleep habits of customers (and employees).
A simple set of business hours will set expectations while maintaining clear work-home boundaries.
Consider a social community of your customers
All work and no play won't spice up your SaaS marketing or keep your customers engaged. Instead, great social media strategies foster a social community for customers. In a social community, the focus is on user-generated content. Here are my best ideas for a SaaS-centred social community.
To give you some inspiration, here's a great example of social community content.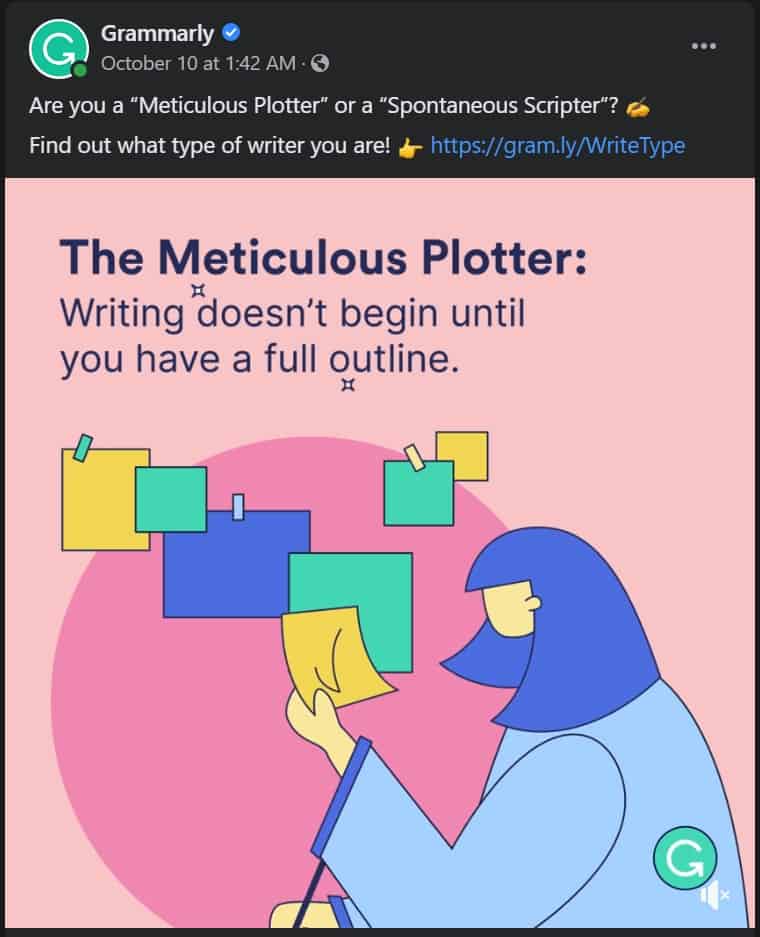 The success of each of these strategies will depend on your customers. To get the best results, be sure to use the seven active listening skills for great customer service. This includes:
Be attentive
Ask open-ended questions
Ask probing questions
Request clarification
Paraphrase
Be attuned to and reflect feelings
Summarize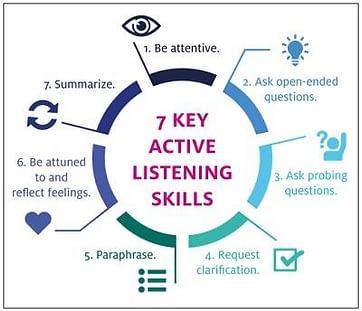 Image via Buffer Open
Ready to get social?
From customer service to posting schedules, how you use social media to grow your SaaS business will depend on several factors, including your goals, your brand voice, and your customers.
The only real way to uncover your ultimate social media marketing strategy is to use trial and error. Without trying, you won't succeed. Building your authentic social media strategy will take time and effort, but with my expert tips, you'll be getting social in no time.