In an age where so many of our social interactions have migrated to online platforms, building a social media presence is no longer optional – The success of any brand, company, or content creator out there depends on it!
Now, developing a social marketing strategy is a fascinating task, for which only your creativity sets the limits. But in many cases, it's not apparent what type of content produces the results and visibility you want to achieve.
Among the different kinds of content you can create for your social platforms, video has a special place. The most successful video creators rely on the format for all kinds of purposes—be it to sell to, educate, entertain, and even to inspire their audiences.
But how to get started? In this article, we'll go through a no-nonsense social media video checklist of the essential elements needed to run a successful campaign. Keep an eye open to the tips we'll give you, as they can likely have a massive impact on your future social strategy.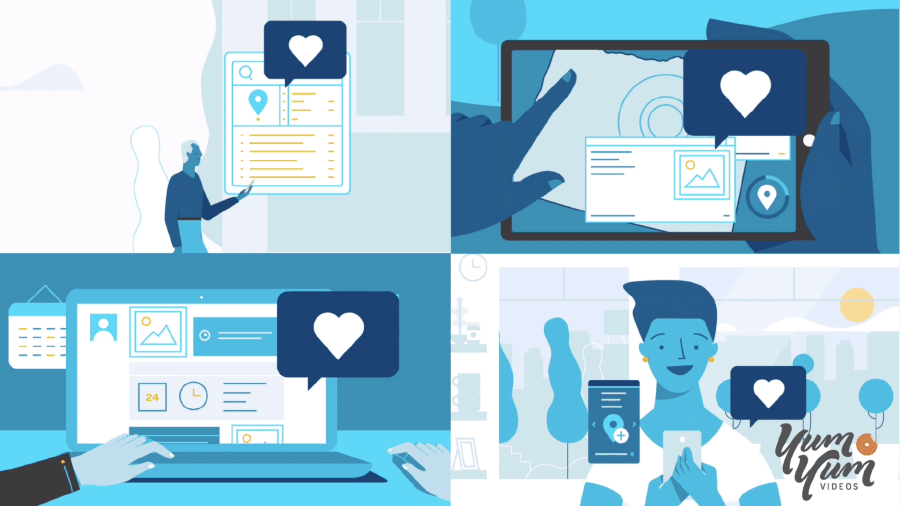 Creating Short, Fun, and Memorable Pieces
When building your social video strategy, you should keep in mind that you're not only competing with other video creators. Other contenders—cat memes, inspirational posts, established brands, and influencers— are also trying to grab your audience's attention.
So, when producing your videos, you must adopt the following mantra: Short – Fun – Memorable. Having these qualities in your pieces will give you a great advantage and visibility with your users.
Short. Given the dynamics of social media, the engagement rate decreases as the content gets longer and demands more attention from your audience. Therefore, you want to develop a strategy that includes videos of all lengths.
This doesn't mean you should always prioritize videos under the one-minute mark, but it does mean you should add more value as the piece is longer.
Fun. You can count on humor and entertainment to cause an emotional response from viewers. When creating stories for your pieces, don't rely on any old boy-meets-girl scenario.
Instead, push your imagination to its limits: if you can think of a colorful, dramatic (and yes, slightly exaggerated) case study that serves to convey your point, go for it.
Memorable. Ultimately, you want to leave your viewers ruminating about your video. For that, you need to introduce elements to compel them to think about the ideas. Are there any questions or lessons worth exploring further? If so, be sure to include them.
Unless You Have a Reason, Choose Native Video
Whether we talk about Facebook, Twitter, or another platform, uploading native videos have an advantage over third-party embeds. It's not only that users tend to hate opening new tabs to watch a video (which they do), but that these platforms reward creators who post natively:
The autoplay feature only works with native videos. If it's already challenging to retain users' attention during the first seconds of your videos, imagine asking them to go somewhere else to consume the content. Luckily, you can save yourself this extra step and have your pieces autoplay.
Improved analytics and insights come with native pieces. Post on the platform, you can get much more useful information about your video's performance. You will not only know who clicked on a link but also more actionable details such as watching time.
So, for your convenience and your users', it's wiser to choose native videos whenever you have the option to.
What Type of Video Works Best for Each Social Media Platform?
Short, fun, memorable, and native are the three basic ingredients behind every successful video marketing strategy. However, not all videos work the same way across all social networks.
Depending on your communication goals and the platform in question, some kinds of pieces will perform better than others. But how can you tell?
In this section, we will review five of the most popular types of video to answer this question. We will analyze their strengths and what makes them ideal for certain platforms over others.
Short Trailers
Got any new releases or offers coming up soon? Or do you simply want to show your users a teaser on what your brand and products are all about? For this, you can take the film studios as models and produce exciting trailers for your networks.
This type of video is ideal as a way of introducing your brand to new visitors, so it's a great option to use them as trailers for your YouTube channel. But additionally, a well-produced trailer can be used as a promotional ad on other social platforms.
How-To Videos
Facebook and Instagram users spend hours a week watching video tutorials. With the holidays approaching, everyone is looking for the perfect recipe and decoration for their Christmas dinner. But even beyond this, videos about routines and DIY ideas still prove to be very popular.
This is a huge opportunity to showcase your expertise in your field. Take any idea relevant to your brand and teach your followers how to produce something unique for themselves. And if you can use your own products in the process, so much the better for your marketing efforts!
Whiteboard Videos
Apart from learning to do tasks on their own, social media users are always happy to watch a mind-opening video. On platforms like Linkedin and YouTube, where users actively search for educational content, it's convenient to have animated pieces to show your visitors.
The animation styles out there are diverse and creative (learn more). But for your goals, whiteboard videos are perfect for enticing curious users.
Combining hand-drawn animation and interconnected frames, plus the fast-paced narration, ensures that you can convey any complex idea in a simple and easy-to-retain way.
Live Broadcasts
YouTube, Facebook, and Instagram give you the chance to go live at any time to address your followers face-to-face. At first sight, this is a great option for whenever you have great news and releases to announce.
But since all these platforms allow users to comment during the live broadcast, you also want to interact with your audience at that moment. For example, you can use your live sessions to:
Promote your offers and events through contests.
Set up a Q&A module to address your users directly.
Interview thought leaders that can bring eye-opening insights.
Promote your broadcasts in advance and you will discover a new way to start conversations with your followers.
Video Branding Techniques
Whether you run a personal brand or company, by the time you start working with a social video strategy, it's most likely that you already have a consistent identity. You want to use your videos to highlight this identity and have people associate your pieces with your brand.
To do this, you must work on different fronts. So, in this section, we will focus on branding strategies to include both in your individual videos as well as in your social profiles as such.
Adding Your Color Palette
Being a primarily visual medium, video content gives you multiple options to add color and style to your piece. You want to keep this in mind when making production decisions about how to communicate your message with optimal efficiency.
Many users take this advice to heart, thinking that good branding means painting all their pieces with their signature colors. However, you want to leverage your color palette more intelligently.
Your goal in using your colors is to create a contrast that allows viewers to remember your brand, ideas, and solutions. To do this, it's more convenient not to use your colors all over the place but at crucial moments and images such as:
Visuals, shapes, and lines that symbolize your ideas and concepts.
Your main characters (especially those that experience a transformation).
Your logo and trademarks.
Approaching color more exclusively (particularly when it comes to black and white videos such as whiteboard animations), will leave a more powerful mark in your viewers' minds.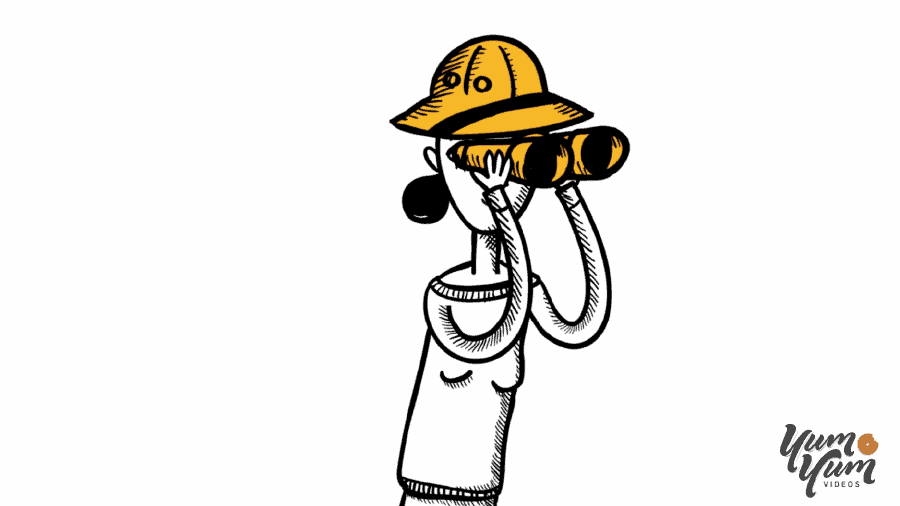 The Right Time to Use Your Logo (and Other Trademarks)
If your brand features a distinctive logo, you should make sure it is present in your videos. But once again, taking advantage of video resources does not mean pushing a sales pitch in people's faces.
There are two basic ways you can incorporate your logo, which you can use together or individually, depending on the video format you use:
Non-intrusively through the piece. It is useful to add your logo in one of your video's corners (usually those on the right are better). This way, new viewers can directly associate your content with your brand.
In key frames of the video. You can also give exclusive prominence to your logo in the initial or final frames of your piece. If you choose the latter, it's also useful to add other trademarks (such as a tag line or phrase), as well as your site and social media handles.
Think Holistically
As you can see, social video branding involves more than discreet decisions here and there. It is fundamentally about how you consistently infuse your personality and style as a brand in time and place.
You should know that your profile looks are as much a part of your video's identity as your colors and logo. Therefore, you must not forget to optimize the following elements:
Thumbnails. Featuring thumbnails that use your brand colors and stunning images is not only useful for intriguing your users about your video's content. Thumbnails also help you maintain the overall esthetics of your page.
Banners and Profile Picture. YouTube, Facebook, and Twitter allow you to create custom profile pics and banners, in which you want to use quality visuals as well as your trademarks.
Playlists. Video-hosting hubs like YouTube give you the option to set up playlists, which are very useful for organizing your pieces and directing users to in-depth content.
Final Tips for Improved Performance
Before you go, we answer three questions that arise in the minds of many video creators from time to time. They concern closed-captioning, calls-to-action, and how to generate fresh ideas.
Should I Always Add Closed-Captions?
Considering that the most popular platforms like Facebook and Instagram have videos autoplay without sound (even YouTube previews do this), it is almost imperative to add subtitles to your pieces.
Closed captions are very useful to communicate your message without ambiguity, especially when considering that it's very likely that part of your audience is not native English speakers.
However, you must ensure the best quality of your closed captions. On the one hand, use easily readable fonts that don't disappear into the background. On the other hand, don't stack text on top of text: a maximum of two lines per video frame is a good rule of thumb to follow.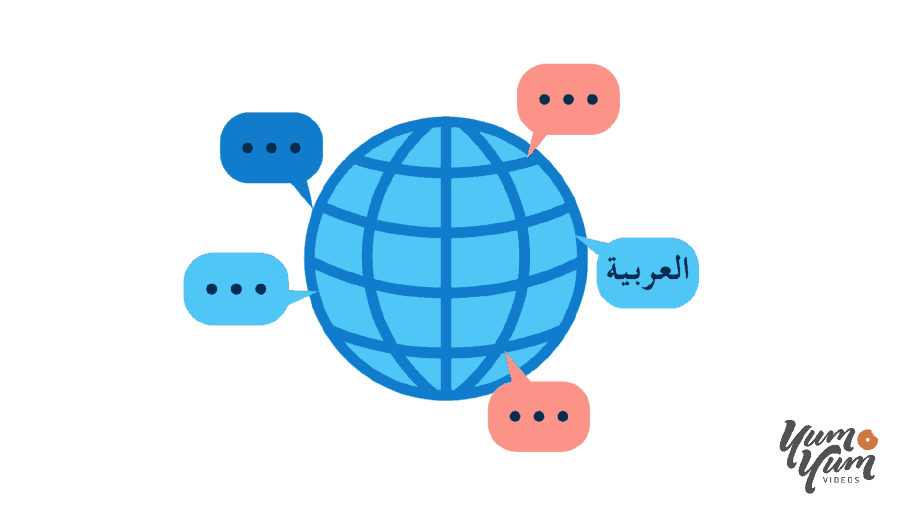 How Can I Lead Users Closer to My Brand?
You have set out to develop a video strategy with a purpose in mind. Maybe you want to raise awareness about your company and products. Or maybe you want to generate more likes and shares for your content. Whatever the case, you need to let your followers know with clear CTAs.
The mark of a good CTA lies in its simplicity. Through a short but informative phrase, you want to communicate to your followers what is the best next step to take to discover more content or offers.
Usually, CTAs are left for the end of the piece, where phrases like "Learn More" or "Sign Up for Free" are accompanied by the relevant links. But in the case of live-action videos, you have more freedom to stop at different times to remind your users to "Subscribe" or "Like & Share."
What If I Run Out of Ideas?
Many users are afraid to fully commit to a video strategy because they think it requires an immense amount of time, money, and effort on their part. While this is true of producing some pieces, it doesn't mean that having a video-based approach on social media is always taxing.
The best solution to this problem is to repurpose your videos according to your current needs and ambitions. Just to take a few examples:
Long pieces don't always have to be published in their entirety, but also as short clips or series to be published progressively.
You can take advantage of recurring social trends, such as Instagram's #TBT, to repost your already released content.
You can join popular trends such as Instagram's Reels or reaction videos to create fun and entertaining content that won't require a huge investment of time.
By repurposing your content and opting for alternative formats, you can be sure that you can keep fresh, quality content available for your followers.
Using a Social Media Video Checklist
As we've seen, video content is flexible and practical enough to adapt to any context. Whether you are looking to promote your products, raise awareness about a cause, or share your thoughts on any issue, you can be sure that there is a suitable video for such a challenge.
But if there's one point to take home, it's that you shouldn't think of your videos as singular pieces standing on their own. Rather, make them part of your social media persona: don't be afraid to put yourself out there in front of a camera, or to transform any wild idea into a clip.
In the end, this is the kind of content that users learn to cherish and value and you can make it happen when you implement a social media video checklist.