Instagram marketing is nowadays top on the businesses and marketers agenda. That's simply because Instagram has a wide user base.
As of August 2021, alone 180 million active Instagram users in India and 170 million users in the US were present.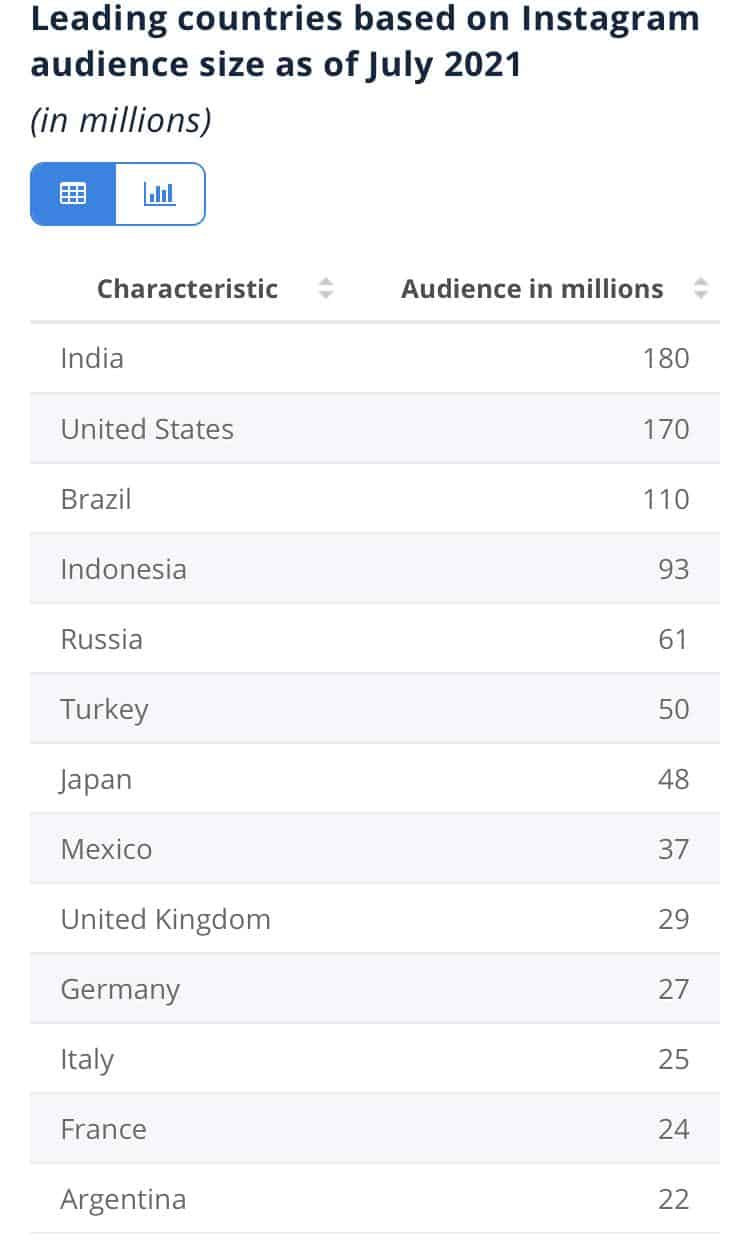 Therefore, whether you are a micro-influencer or Fortune 500 company, Instagram is the perfect place for you to connect with your audiences and grow your business.
Plus, Instagram has numerous interactive and appealing features for businesses to expand their reach, such as IGTV. Instagram TV, aka IGTV, is the powerful marketing method for small businesses to—
…and so much more.
However, if you don't know what IGTV is and how to use IGTV to grow your business on Instagram, let's walk with us till the end of this post to understand IGTV better. So, let's dig in to learn how to promote IGTV and why your business needs it.
What is IGTV?
IGTV is a standalone app as well as an Instagram feature that allows users to upload long-form videos online. Usually, Instagram only allows users to share 10 to 30 seconds long videos, which provides very little room to engage with the users.
Since it is projected that the number of online video watchers will reach 3.1 billion by 2023, Instagram took early initiatives and launched IGTV back in 2018.
IGTV provided a new Instagram marketing method to businesses rather than just creating Stories and regular post features. Even later in 2019, Instagram allowed businesses to create short one-minute IGTV video teasers to attract users.
Today, business Instagram accounts can create around one hour-long video, and regular ones get 10 minutes to interact with their audience, which is more than enough.
In a way, IGTV allows businesses or anyone, in particular, to start a personal TV show without any broadcasting or production hassle. Now, how cool is this, Instagrammers!
Why your Business Needs IGTV Channel
If your social media marketing ROI is currently stable and you think there's no need to create an IGTV channel and unnecessarily increase your workload, think again. That's because 1 billion users downloaded IGTV within the first 18 months of launch. Additionally, the global video traffic is expected to reach 60,889 PB per month in 2022.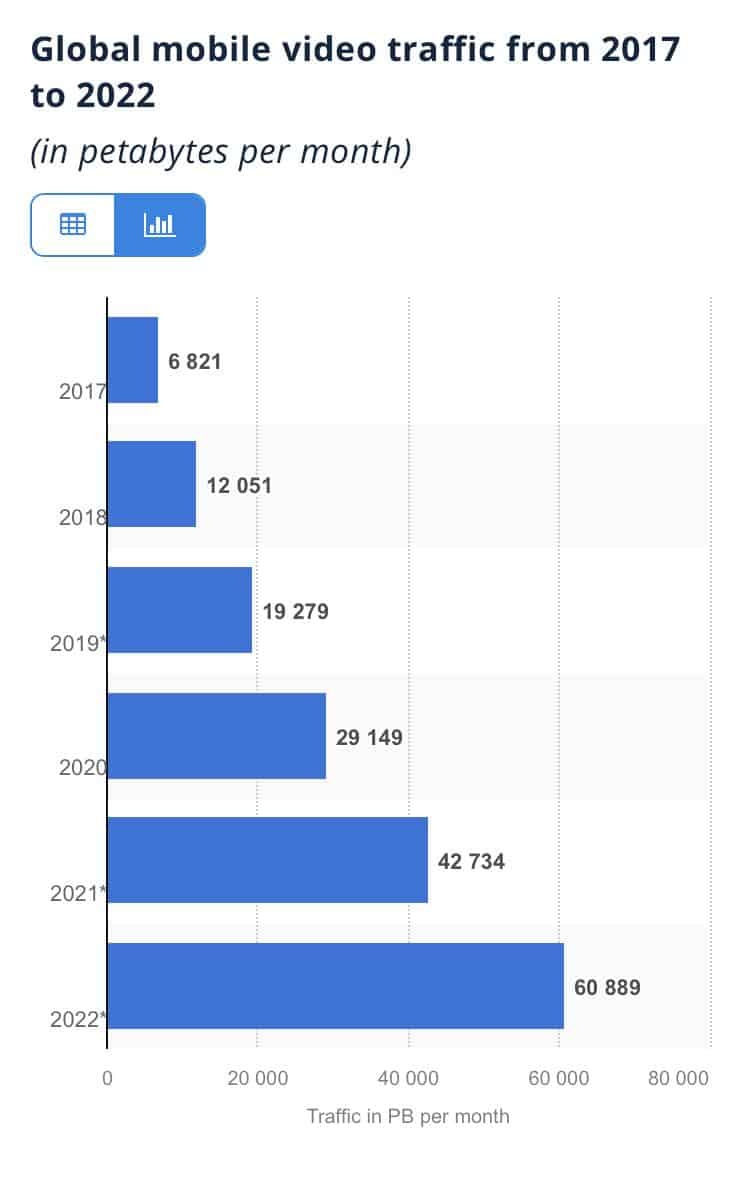 Besides this, IGTV can help your business grow on Instagram in multiple ways:
Make your brand visible
You can make your brand, products, and services visible to a large audience by creating long-form IGTV videos. Through short Stories and regular IG posts, you can highlight only certain features of your products or services. On the contrary, an hour-long video provides you with enough room to connect with your users and present different aspects of your business to them.
Better engage with your audience
One of the biggest Instagram marketing mistakes that businesses or digital marketers make is they don't engage with their audience. They are simply too busy expanding their followers' number that they pay no attention to retaining their exciting followers. This, in return, reduces the Instagram retention rate for many brands.
Here IGTV gives a variety of options to retain and engage your audiences like—
You can share how-to guides
Create series of IGTV videos
Host influencers and celebrity guests on your IGTV episode and more.
Personalize your Instagram marketing campaigns
IGTV also helps you include an account-based marketing strategy into your Instagram marketing funnel. You can create videos targeting specific attributes and needs of your Instagram followers and generate more leads.
Today, customers want brands to understand their needs and provide custom solutions or offers. In fact, 63% of millennials are willing to share personal information with brands to get personalized offers and deals in return. Thus, you can boost up your sales and revenue by creating personalized IGTV videos for your customers.
Building your online community
For long-term and stable social media growth, you need to first build your online community. You have to establish one on one connection with your audience, which long-form videos can better help you with. Using long-style videos, you can show your behind-the-scenes audience videos, conduct live Instagram polls, and so much more.
For example, Chiara Ferragni, an Instagram influencer, and entrepreneur created an IGTV video giving her house tour to her Instagram community. And, this personal connect video generated 4.4 million views and made Chiara Ferragni's house tour video the most-watched video back in June 2018.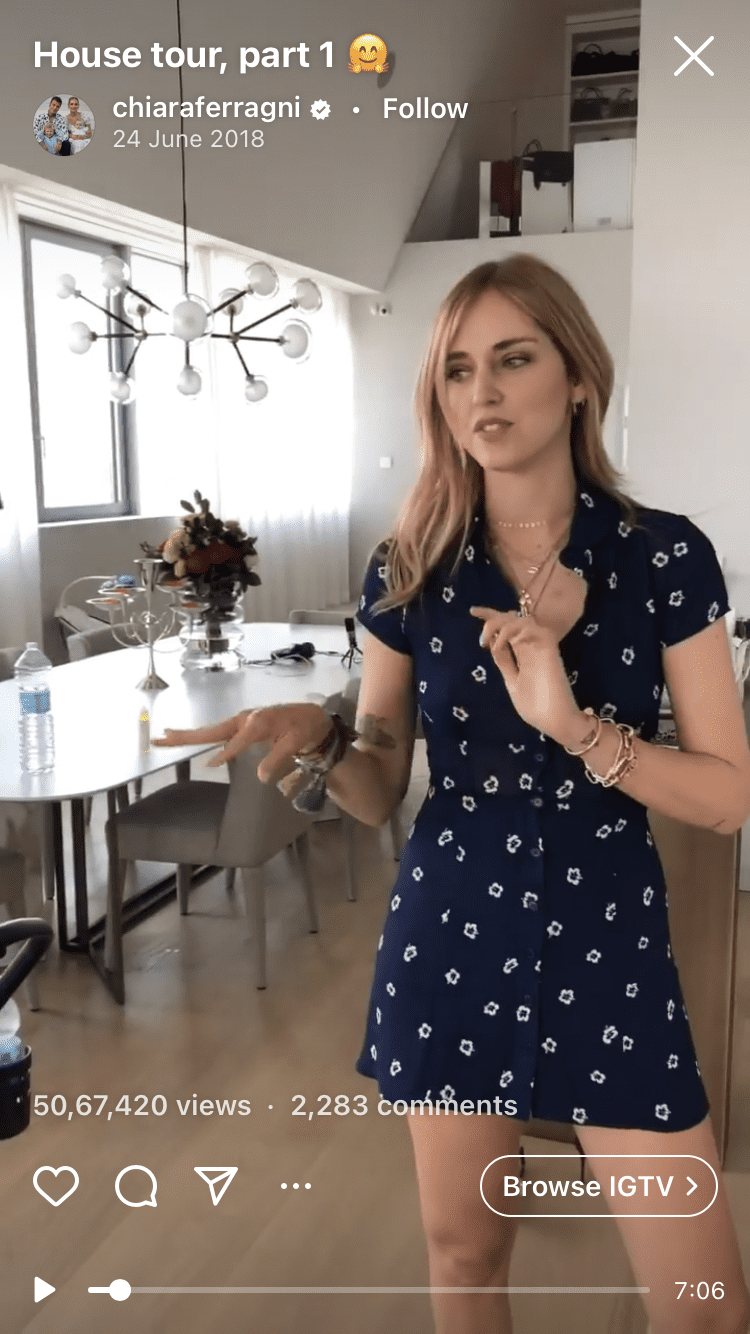 5 Ways IGTV Videos Are Used by Businesses to Grow on Instagram
IGTV videos can boost your business reach, establish personal connections with your audience, help you practice account-based marketing, and so much more. But all you must know is that how to start IGTV. So, you must be all excited to create your IGTV videos and grow your Instagram reach.
However, if you can't decide what type of IGTV videos will help you better, check out how top brands are using IGTV to increase their reach:
1. Promote a social cause via IGTV
As per Certus Insights, 70% of customers want to know how brands address social and environmental issues before making a purchase. And 46% of consumers pay close attention to how businesses fulfill their social responsibilities.
Here IGTV videos are a great place to show your Instagram followers how socially active your brand is and which social causes you support. You don't have to spend thousands on charity or time volunteering to become a socially active brand. Through small efforts, you can also make big impacts like the L'Oréal Paris IGTV video against street harassment is doing.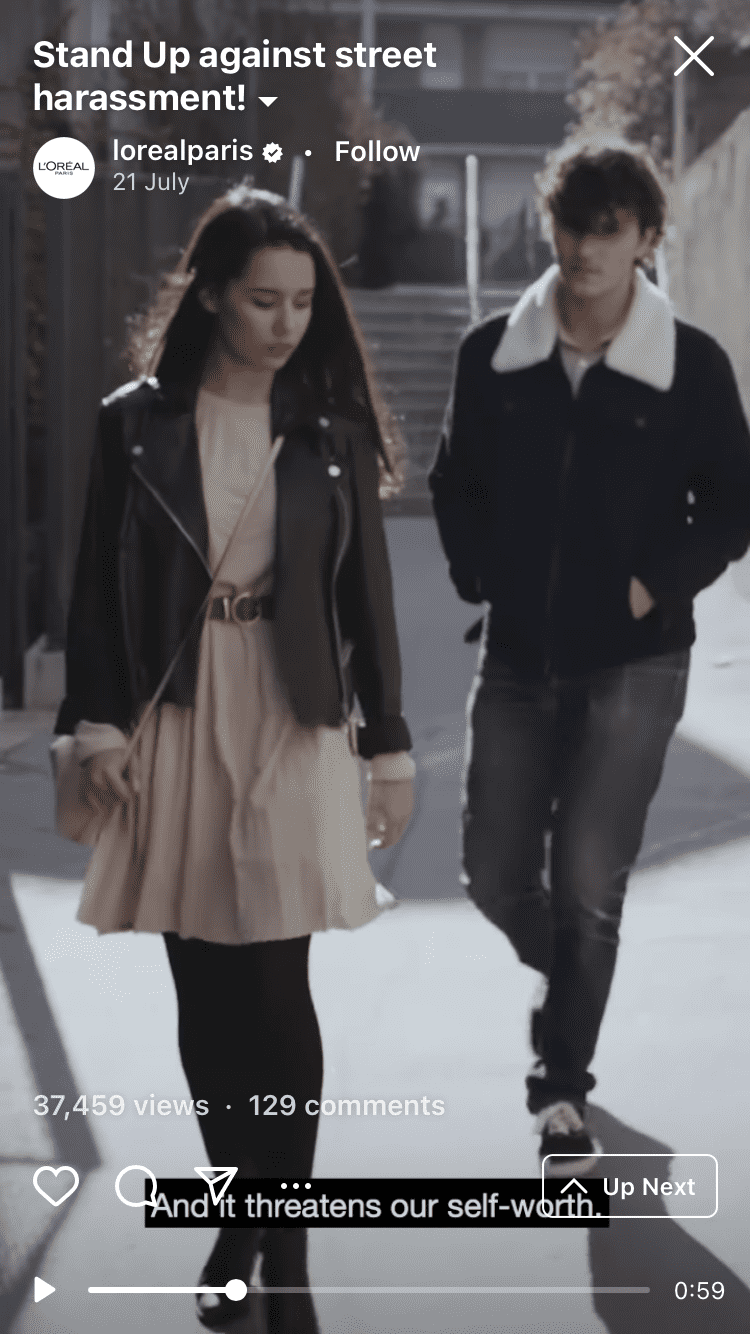 With this simple video content, L'Oréal highlighted a serious issue of street harassment against women and showed support for this important social cause. You can also create IGTV videos supporting a social cause directly related to your core audience and build a good reputation among your consumers.
2. Brand collaborations
Brand collaboration is one of the less explored social media marketing strategies. Not many brands realize that collaborating with other relevant brands can—
Boost brand reach
Increase market share
Brings more revenue
Broaden user base and so much more.
Here, IGTV offers a great opportunity to collaborate with other brands, industry experts, and influencers. Plus, collaboration helps you generate informative and entertaining content for your Instagram followers.
Back in 2019, Tiffany & Co. collaborated with British Vogue to host a fashion and film party in London and shared party insights IGTV videos on Instagram. They even tagged celebs and other VIPs to expand their reach. This, in return, generated over 61K views on the IGTV video for them.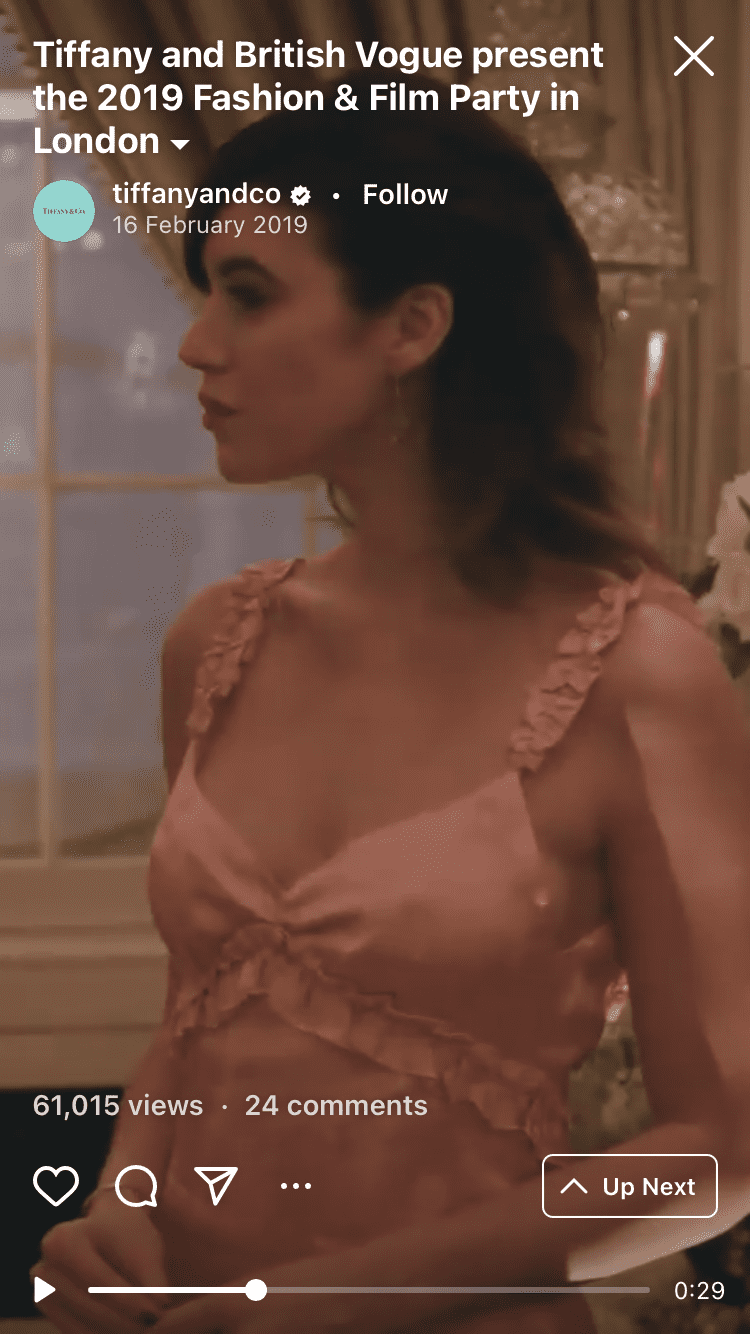 So, you can collaborate with brands that share an audience base with you but aren't your direct competitors to create IGTV episodes. For example, if you sell cupcakes, collaborating with food influencers will increase your market reach.
3. Launch an IGTV series
One of the prominent reasons behind IGTV's success is that you can create series on it. You can create a TV-like experience for your followers by creating a series of IGTV episodes on a topic or theme.
With the IGTV series, you can better connect with your audience and establish a brand identity. Here let's visit the Instagram page of another jewelry brand Mejuri to understand how the series works on IGTV.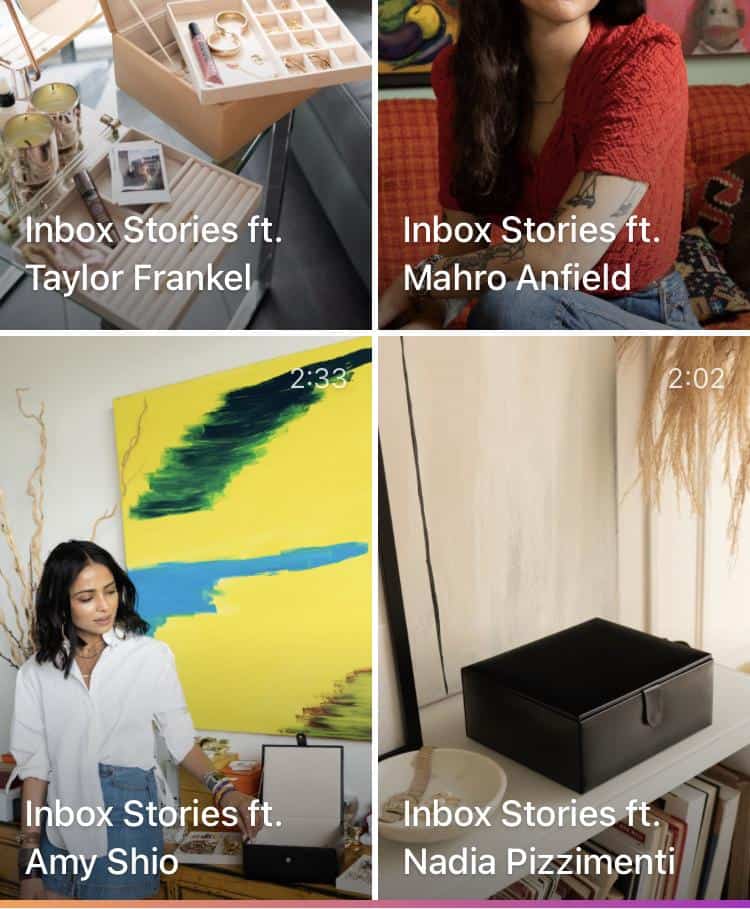 Mejuri created an IGTV series called Inbox Stories to establish a connection between the brand and the audience. They requested their customers to create a short video showing their favorite jewelry pieces and the stories behind them.
So, like Mejuri, you can create IGTV series where you can involve your customers and build a stronger bond with them.
4. Share how-to guides and product tutorials
It's no surprise that how-to guide and product tutorial videos are highly popular on YouTube. So, if you have already created this format of videos for your YouTube channel or Facebook, you can repurpose them on your IGTV channel too.
This way, you don't have to create new video content for IGTV and promote your products on Instagram for almost free. However, if you have recorded videos horizontally, you have to edit them in IGTV's vertical format.
As makeup tutorials are the most-watched video guides online, let's take Tarte Cosmetics IGTV videos for reference here. The cosmetic brand's post product tutorials along with a special discount offer on Instagram and get millions of likes on their videos.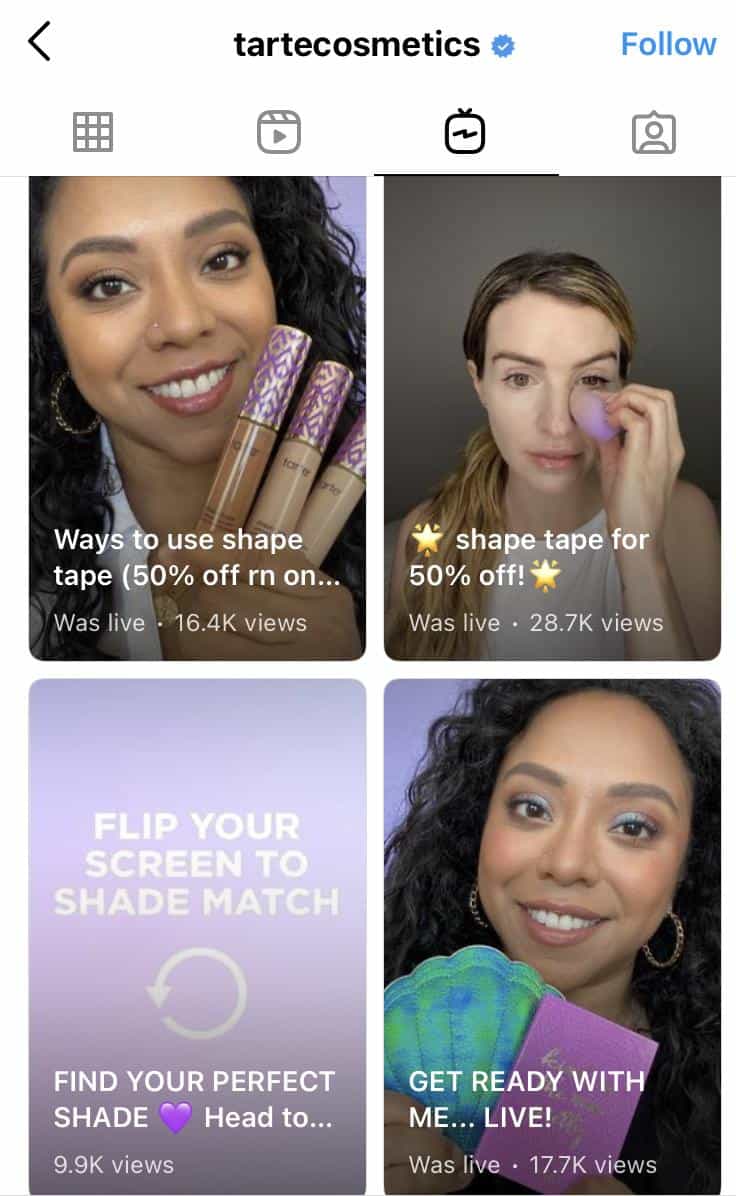 So, you can also create some informative guides or product tutorials along with special deals to drive engagement your way.
5. Go live on Instagram
During lockdown in 2020, it is reported that the Instagram Live feature has seen 70% of growth. So, you can go live on your Instagram or Facebook for your audience and then convert your live sessions into IGTV videos.
With this technique, you can kill two birds with one arrow—
First, you don't have to create a new video to post on your IGTV channel, which will save your time and resources.
Secondly, you can keep your live sessions forever on your Instagram page as Stories only last for 24 hours.
Many brands are using this method nowadays, like Bon Appetit Mag. They often host live food videos on Instagram and also post them as IGTV videos so their followers can watch them anytime.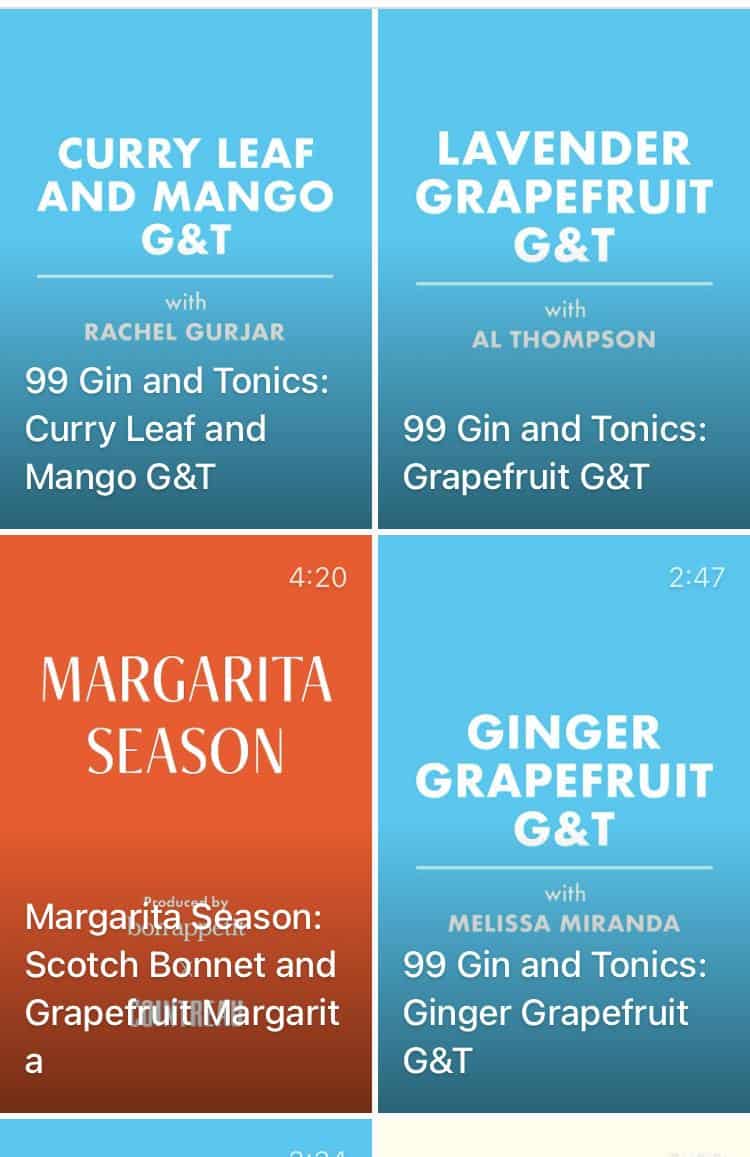 Give a Push to your Business with IGTV
Now that you know how to promote igtv video, it is one of the most creative, engaging, and simple ways for businesses to connect with their followers on Instagram. Plus, you can use IGTV in numerous ways, such as can collaborate with industry experts like Salesforce or using celebs like Microsoft to promote a social cause and products.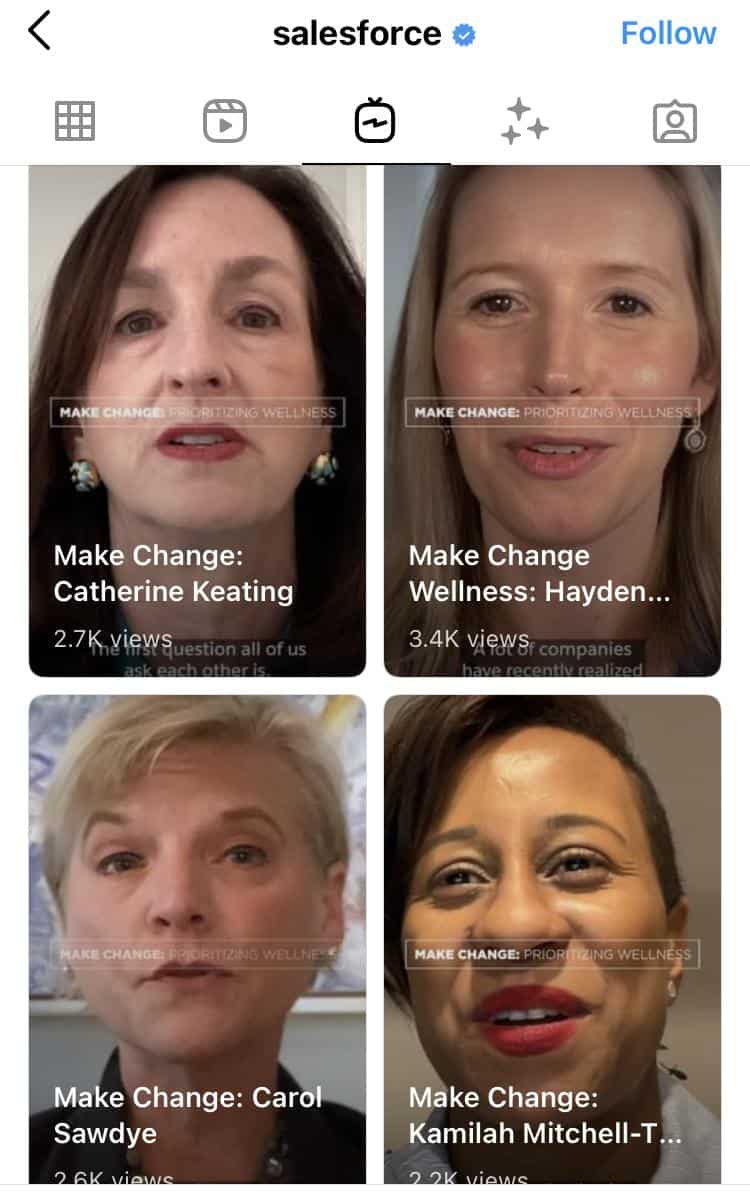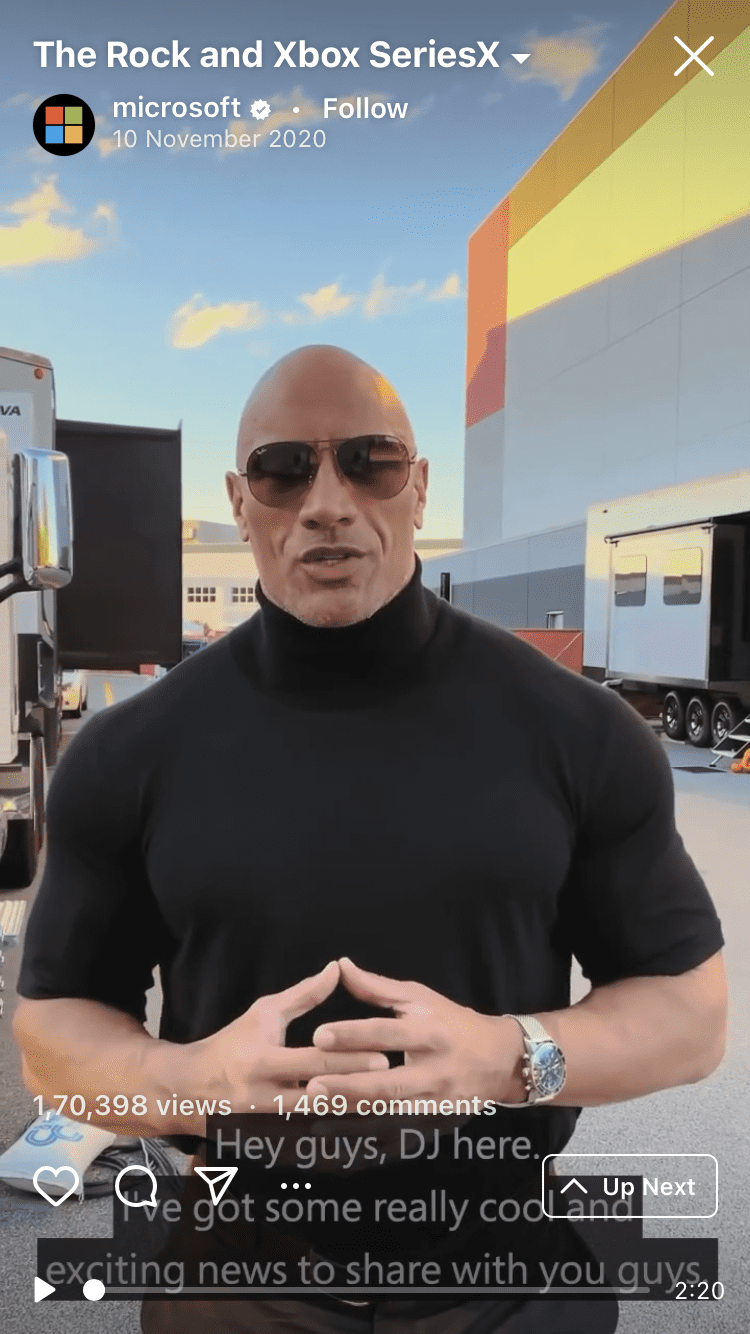 All in all, IGTV can be used in multiple ways to promote your business on Instagram; you just need to be creative and unique. Now that you know how to use IGTV, we will let you go so you can create your IGTV channel and grow your business in no time.