It's no surprise to anyone these days that social media is curating shorter and shorter attention spans, due in no small part to the "scroll hole" phenomenon that seems to overtake those with smart devices. In our quest to consume more and more media, we often scroll through social feeds without aim, simply scrolling to see what's next in the feed and to react to it if warranted.
But when it comes to web design and social media, how do they impact each other?
Interactive Design Drives Short Attention Spans
This has led to people simply being harder to distract, or to catch the attention of, simply because they are so accustomed to being bombarded by media constantly.
Many people have tuned out a lot of the noise of social media and web design, and just skim for important information or information that has changed since their last visit.'
This means that when your webpage is being viewed, it is likely being scrolled through relatively quickly, without attention to much aside from the information the visitor is looking for. This is where the web designer can play a vital role in visitor retention.
They should be creating an engaging and interactive site, that visitors aren't simply scrolling through.
The site should engage them and help retain them by offering a way to find the information they want by interacting with the site, and not simply skimming through an infodump. Your visitors are going to see enough of that, they are coming to you for the content they need and the experience they crave.
According to Designmodo, "a 5% increase in social media customer retention produces more than a 25% increase in profit".
Communication Is Largely Visual Now
Social media has largely changed the way that business operates both fundamentally, as well as online, and on a day-to-day basis. Social platforms are the perfect venue or channel to interact with both potential customers as well as your established customer base.
You can provide your entire audience with information they want as well as interactions and relationships that foster loyalty and retention.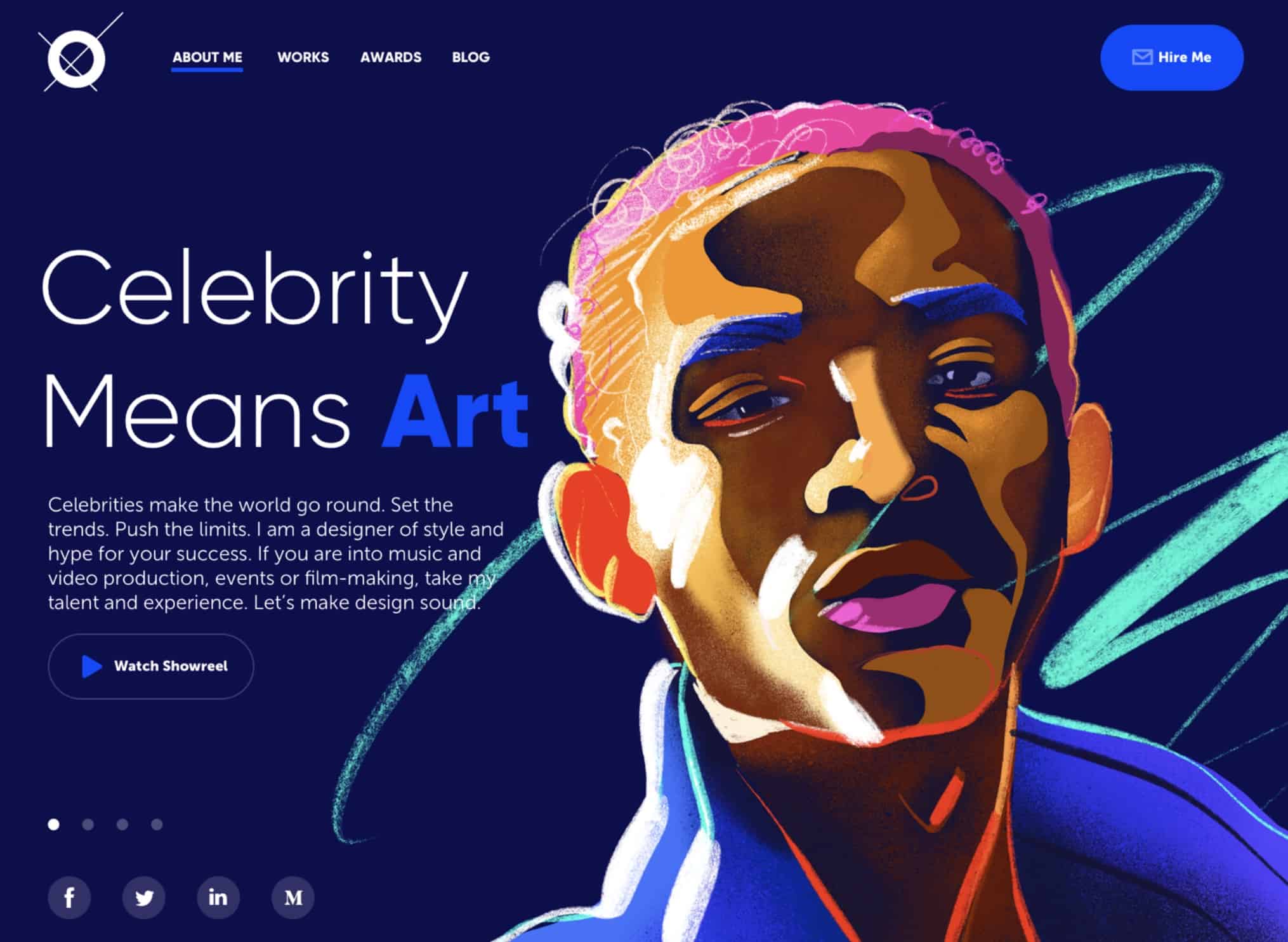 Since these platforms are allowing you to build your brand as you please, you should leverage them in a way that is going to enhance your brand's image and performance.
This means your web design and social media needs to be executed in a way that both boosts new interactions and nurtures existing relationships. Nearly every design plan should be built around high-quality images.
These can be images about anything and everything having to do with your brand, but there should be a quantity of them. Some social platforms such as Instagram and Imgur revolve around pictures exclusively, although recently video and live streams have also become incredibly popular and have been integrated as well.
The most productive content will always be professionally created, sized, and effectively incorporated into the overall site design.
Social Logins & Sharing Have Become Staples
Incorporating social logins and share buttons has become an absolute necessity when it comes to engaging with your audience and leveraging your relationship with them for additional reach, exposure, and leads.
In addition, adding social platform integration has become one of the simplest ways that an existing brand can improve its current website and connect to new visitors.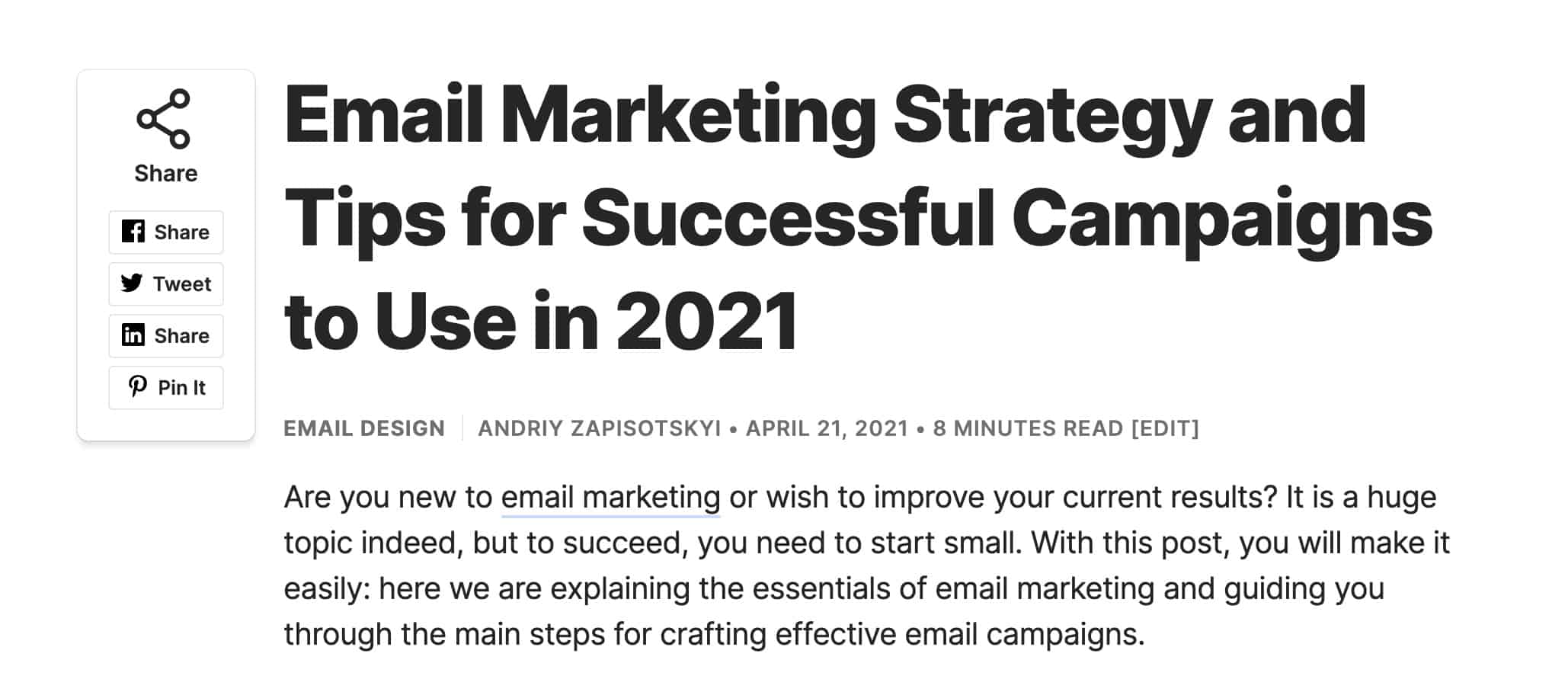 Not only that but allowing logins with social platforms can lead to a ton of valuable and insightful customer data. You will have access to a wide variety of information about them, their likes and preferences, and their personal information in some cases.
This may sound intrusive, but the visitor has the opportunity to determine exactly what information they allow the social site to share.
Another benefit to allowing social logins is that it helps to foster an internal community and allows your most loyal customers to share their favorite media in their feed. This gives not only additional exposure but also an inherent word of mouth endorsement.
Ensure that your web design and social media team incorporates lots of social medial friendly content, and keeps a dynamic homepage that is updated with new content that fills feeds to different sources. This keeps your brand fresh and relevant, and the sharing potential increases eventual leads by drawing others in.
Integration With Socials Has Become Crucial
This inherent dependence on social media has been growing for several years, and it has now come to a head. It is now largely not possible for a business to become successful outside of their hyperlocal area, without effective social media marketing and management.
This means that social media integration into the overall web design has become crucial for the success of the business or organization.
This trend is not expected to reverse at any point in the future since social media is fostering an ecosystem of hyperconnectivity and supersharing, the question isn't will the social revolution impact your business, it's how will the social revolution affect your business.
It can either be one of the most powerful channels to leverage for success or another perceived "fad" that has already become more popular than TVs and computers combined.
Design Doesn't Stop With Sites
Web design isn't just about throwing together a functional site where everything is easy to find and use. It now incorporates all of your digital presence and media.
Things like images you create for your site and brand, ads you create to be seen on social sites and other similar outlets, and the overall content that you have produced and published to one of your brand's many channels.
Ads
Advertising is a frequently overlooked aspect of web design and social media; and it could not be a more important item to keep in mind. The internet advertising landscape isn't what it was twenty or even ten years ago.
With the increase of data mining and targeted (sometimes too specifically) advertising, creating ads that are effective with social media and drive social interactions with your brand is essential to success.
The advent of social media means that advertisers have access to a huge amount of potential customer data that can help them target their ads.
This means you often have one chance to get a potential customer or lead to follow your ad since they can often choose to never see the ad again or to hide all ads from a particular advertiser if they like.
This makes your advertising interaction with your social media customer crucial. You can always get an ad in front of someone, but making sure the ad is effective without "knowing too much" can be a challenge for even the most experienced marketing departments.
Images
Images are vital to your success, for a number of reasons. A huge part of the human brain is devoted to visual processing, which allows us to process images incredibly fast, often being able to recognize familiar items or faces in only a tenth of a second. This makes them the ideal medium for social media attention spans.
Your images are likely going to be the most widely shared aspect of your sites.
Your images will show up in shared links, thumbnails, shared social posts, and more. Your customers will see your images first, even before more bandwidth-hungry and engaging content loads, and your images will always be the more eye-catching and alluring part of your site.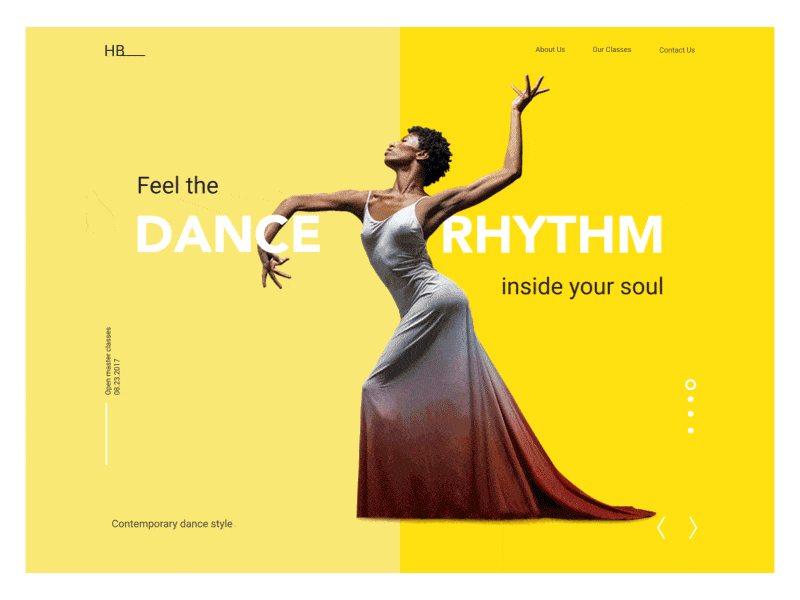 Images are also far more likely to gain interaction via social media platforms than simple text or even shared links. Since we respond so instantly to images, they are the most irresistible type of media to use on social channels to draw people in.
But, you have to be sure that you are getting the attention you want, so the images will need to be relevant, but also entertaining while remaining focused on your brand's message.
Images also help your audience remember your message. An image will help people remember your brand up to 65% of the time, 72 hours after being exposed to it, while even audio is forgotten 90% of the time. This massive jump in brand name retention is important, and it illustrates just how crucial images are to your social media and web design.
Be sure to keep the images varied. Keep them on brand and on point, but keep them fresh. Your images should highlight your business, so avoid selfie after selfie.
Content
With the constant advancement of bandwidth and connectivity, your digital content itself is evolving at a pace that can be surprising even to those that produce it.
The current ability of individuals, companies, and brands to "go live" and begin streaming 4k or even 8k video means that now social media is becoming as close as you can get to being involved in someone's life at every moment of the day.
Your content needs to keep pace with the trends of social media. Your web team should be able to help you get content published that engages these trends and leverages them for increased leads and conversions. This will usually mean a dedicated social media team, as well as a dedicated web design and marketing team, working closely together.
Numbers, Numbers, Numbers
The increased reliance on social media means that more people are contributing more data to what are essentially gigantic data farms. This has lead businesses to have a much wider view of who their customer base and target audience are, and how best to interact with them. This data is invaluable to those that are willing to use it for their benefit.
Your customers have agreed to let their social media platforms scrape and collect mountains of data, both public and personal, and to allow them to share that information with other parties of the platform's approval. Often this means you can integrate the social platform logins into your site, and be given access to some or all of this data.
This data can then be used to understand your customer base and target audience more completely. You may even find that you are attracting large numbers of views from a particular group of people, but no conversions, allowing your teams to investigate potential hurdles to successful conversions with that demographic.
You may find that some customers who like your product or service, also like a very similar one, so you may have insight into who your customers actually see as your competition or alternatives to your service.
More Effective Design Decisions
Having increased analytics from social media can also allow your web design team to make more effective web design and social media decisions that serve your customers better, and make their experience on your site more enjoyable.
This can be accomplished in a number of ways, many times by incorporating email or SMS marketing, thank you landing pages, and making sure your blog isn't a chore to find so that your brand loyalists can interact easily.
Email Funnels
Using an email or SMS subscription function is also a great way to get leads and help users into your funnel, but they can also function as great goal trackers.
Letting you know when a user completes a valid submission and is then lead to a new page. Designing your site in this manner allows your goal tracking algorithm to measure your overall success.
Thank You Pages
Anytime a user gives you a piece of personal information or fills out a registration form, it should be a cause for you to thank them for trusting you with the information they shared.
This is valuable to your business in many ways, so you should be appreciative of it. Once they provide you this info, be sure to send them to a quick, simple landing page thanking them for it, and asking them where they'd like to go next.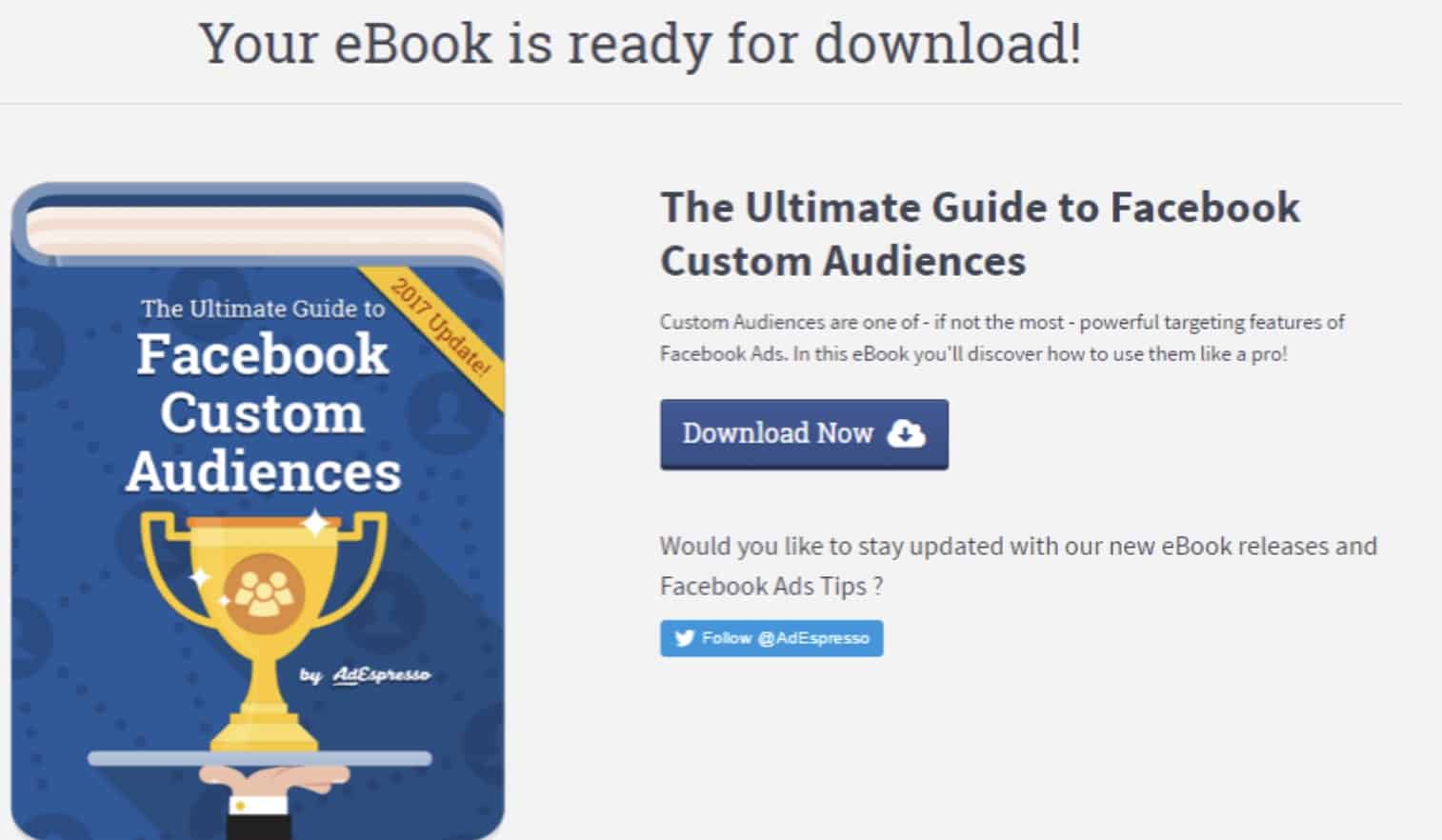 This can set your business apart from others that don't feel called to show their customers appreciation in such a way. Businesses like this will still show a thank you, but it will generally be a zero-effort system popup that has a simple thank you message and provides additional guidance on where to go next or what to do.
This can even serve as an internal benchmarking page, by allowing you to track the users who complete the form successfully. This provides what is known in technical terms as a destination goal, and is set with the integration of a thank you landing page.
Easy To Find Blog Section
When it comes to web design and social media, the location of your blog posts may be one of the most important things to make it easy to locate in your web directory.
Even better is being able to get an easy-to-remember URL that you can use to share easily, that will point to your blog section, driving traffic there rather than counting on organic traffic from page visitors.
Added to this, is that your blog will need to be expertly configured for search engine optimization. Search engine optimization is crucial to driving more organic traffic to your site through search engine results from sites like google. This traffic can be analyzed and used to improve SEO functionality further, as well as to improve site and blog content.
Be sure your web analytics are also used effectively to help design web elements for use, in particular defining the search function and location, user forms to fill, site navigation elements and methods, and more, to be sure that the performance, acceptance, and optimization are all optimal for your site.
Final Thoughts on Web Design and Social Media
Social media is a vital part of our everyday lives, and that is why it is constantly changing and evolving. The way we interact with it and share our news and thoughts has changed dramatically over the years, which is why it is interesting to see how the social media landscape of today influences our use of it in the future.
How do you plan on leveraging web design and social media?