Social media is a platform where we can get connected with people who have the same interests as us.
It has brought people closer all across the world. With just a single click you can know what's happening around the world.
It is a powerful medium for everyone as it can ruin or create the lives of people. If something goes viral on social media especially Instagram it can truly create you a star in no time.
You all know it is that much powerful.
The profiles on social media platforms give us a piece of brief and generalized information about people.
What do they do? How do they live? What do they like? So many things can be known by seeing someone's profile.
Our topic is about what are social media hacks to make an attractive  profile. Let's know what we have in here for us.
1. Use The Same Username Across All Social Media Platforms:
I hope you realize the importance of having the same username across all social media platforms.
Your username should be unique and available for use on all platforms so that you can have a similar username everywhere may it be on LinkedIn, Instagram, Facebook, Twitter, Skype, Pinterest, YouTube, and other platforms as well.
You'll have to make sure that you come up with the same username on each social media site to enhance your credibility.
May it be an influencer page, an account for your pet, artwork, creativity page, you're doing it for your business or presenting whatever you're doing.
This hack works best for all your purposes and will stand out on your profile on every platform.
2. Pick a Memorable Username
Don't you think a username you select must be easy to remember for anyone reading it once?
There are so many live examples available for these that there are people who create their usernames so creative and unique that nobody can forget them.
They remember whether they are willing to learn or not. This is how a memorable username creates an effect on people's minds.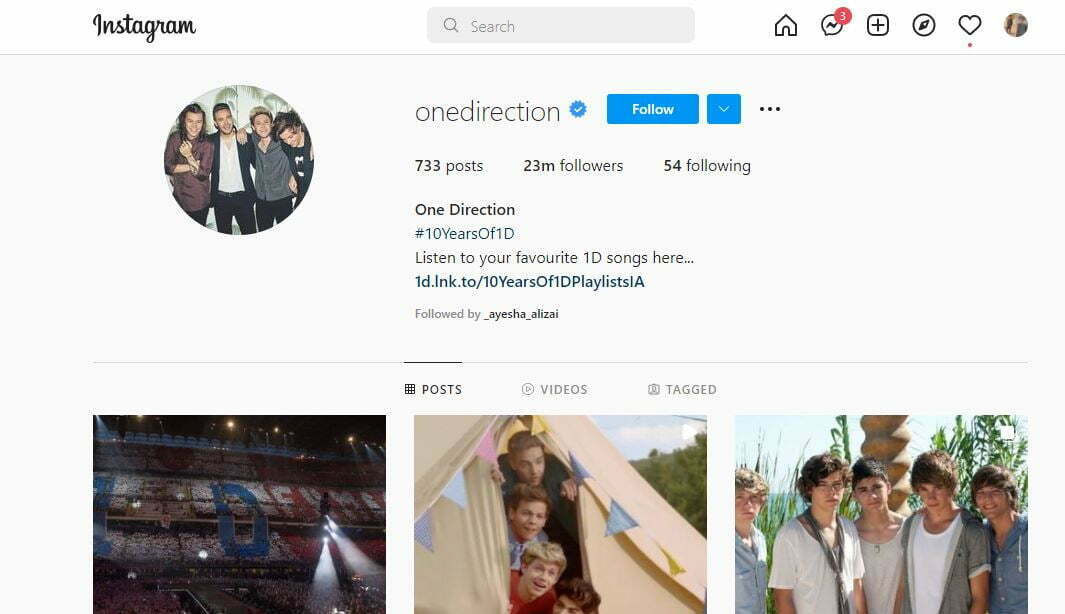 If we take an example of ONE DIRECTION, it is the name that each one of us has memorized due to the uniqueness in the name.
The factor is that it is so simple and can be memorized within seconds if somebody unintentionally listens or read it anywhere.
I hope you understand now what I meant by choosing a memorable username for your social media platforms.
3. Keep Your Bio Professional

Here comes the most common and unprofessional mistake we all usually make while setting up our accounts.
We need to understand that bio is not a section where we have to write cool, cheesy lines about us which look unpleasing.
You're not supposed to write such things as your horoscope sign, personality traits, or quotation.
No, nothing like that makes you look smarter in any way. You're just supposed to write a real and professional bio about yourself.
You can add achievements, your businesses, your profession, etc. Things that truly mean the representation of yourself on the social media platforms, so that if somebody visits your profile he or she get a proper picture and information about you.
4. Always Use Your Profile Images


I've met a lot of people in my life who don't have images on their accounts, which is quite disappointing to me. I mean, why would you put images of flowers, nature, or your pet on your social network profile pictures? This is a huge mistake we all make, it makes your profile look unpleasing and not attractive.
Few people with similar interests may interact with you but there's no possibility of you having an appealing profile for social sites.
Everyone prefers the originality in a person, be smart to set an attractive display for your profile. This can help you have increased following and reach as well.
5. Try To Keep Everything Original and Unique
There's no point in faking anything on social media. The more original and real your content will be the more people will recognize you as a person.
Nothing can hide from people once you're into the social media thing. People are so curious that they want to know every single detail about your life.
What are you doing? Where are you going to spend your vacations on? Where are you traveling? What will be your next move? Trust me each details counts once you're a public figure.
So, what I believe in this case is that we must keep everything original and unique. By doing this you'll not only get people's attention but also people's loyalty towards you and your work.
You don't need to tell your followers every little thing about your life.
Be smart enough to know what should post and whatnot, what's relevant or irrelevant to post. This is a simple hack that will make your profile not only attractive but appealing as well.
6. Create a Content Calendar
Do you wonder what does a content calendar mean? It is the most important thing to follow if you want to create a quick space for yourself on social media platforms.
As we already know, there is tough competition on social media to be known these days.
Scheduling your posts
There is a simple easy hack that I'm going to share with you guys to increase the reach, likes, and followers on social sites.
That is simply to schedule each post according to a content calendar.
For that, you must have to create a proper content calendar before every month, so that you'll have a clear picture of what are the upcoming events and what the most important thing to post is.
When and what to post your content to engage the maximum audience on your profiles and maximize the activity.
The time zone also does matter a lot in scheduling the posts or your content on any social media platform.
Observe what can be the perfect and most effective time to make posts for higher engagement.
7. Design Your Content Creatively
Are you the one who posts content daily but is not getting any likes and engagement?
Maybe you need to know this incredible hack that is to design your content creatively.
Why design your content creatively?
Your content may be amazing and informative but people don't find it attractive due to the design you're following.
It is not important just to post anything. Creativity adds beauty to your work and the more it looks beautiful the more people tend to spend time on it.
So, it is essential to add creative designs to your lists and it'll catch maximum people's eyes.
8. Use The Same Color Theme
Besides all the above factors which we've already discussed above here is another wonderful hack that can make your profile appealing that is following the same color theme everywhere you post.
Choose the best fitting theme for yourself or your brand to make it different and unique from others.
How does the color theme describe your work?
Also, people remember your presence from the color theme you use on your social media sites.
If somebody uses a yellow color theme it'll get easier for people to recognize their work.
May then it is on different platforms but you'll get the person or brand immediately.
For your better understanding I'm attaching a picture below I hope it'll be productive for you.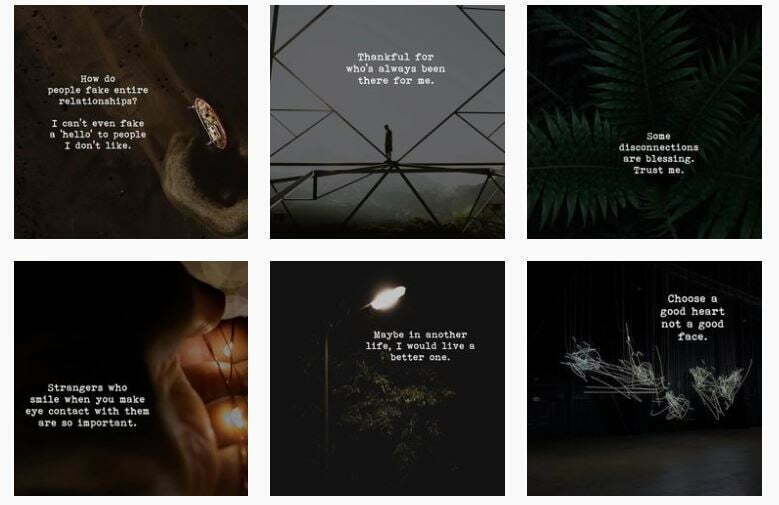 9. Use Every Tool or Feature
Here is another incredibly amazing hack that can increase the reach of an audience by making your profile appealing and attractive.
Instagram: If we talk about Instagram features there are numerous features that you can use. Some of the popular ones include Instagram and Boomerang. Using these features will add beauty to your profile and more people will get attracted to it.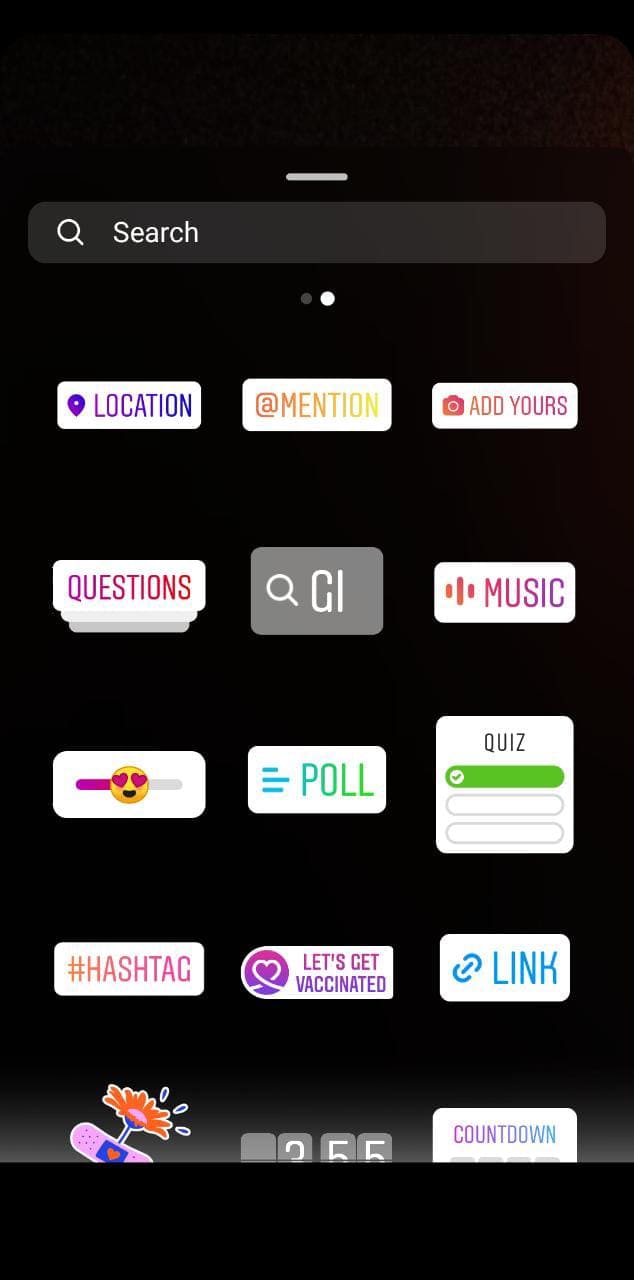 Facebook: Facebook live is another incredible feature to use. Uploading attractive profile images and cover photos to your Facebook profiles will appeal to more people.
Try to use most out of the features and options of any platform you're using it. That is when it looks the most attractive.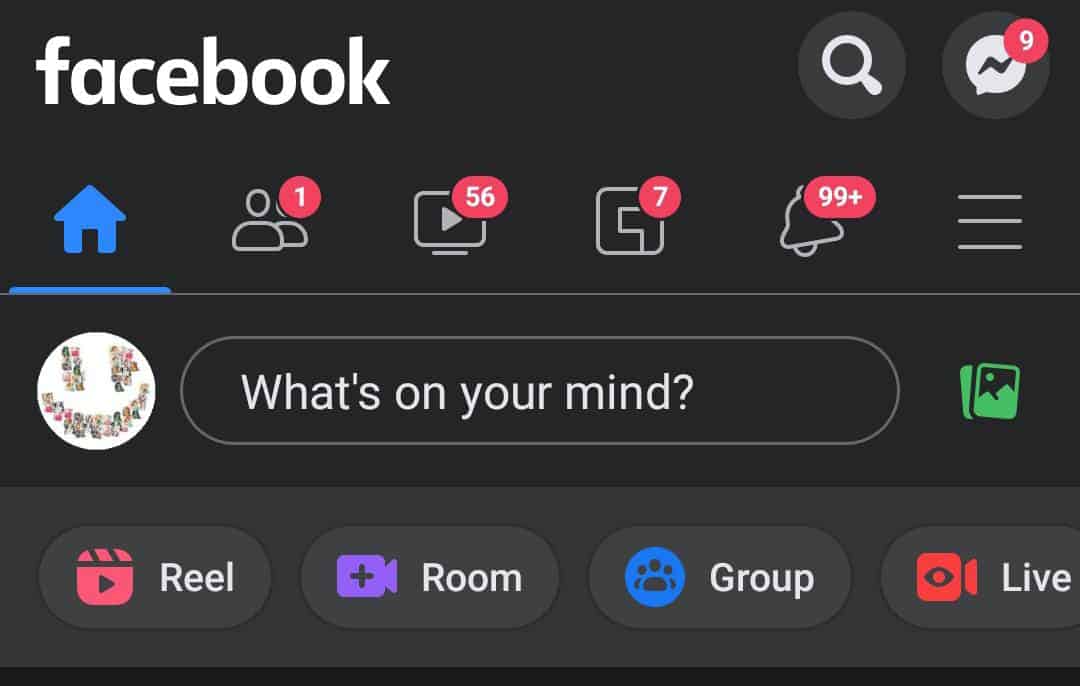 YouTube: YouTube shorts have made a huge difference in the algorithm of this platform.
It is not necessary to have a proper channel where you post videos and people subscribe to those channels.
The YouTube shorts have made earning money easier by just uploading short clips to your channels.
The more people and audience watches it the more revenue it will generate for you people.
YouTube live is another helpful feature to make your profile appealing and interactive.
You can perform interactive live sessions on YouTube for your audience. It will be fun doing and also will let you know about the people's opinion.
If you're lacking anything, you can cover up that specific area as well. It helps you engage with your audience a lot.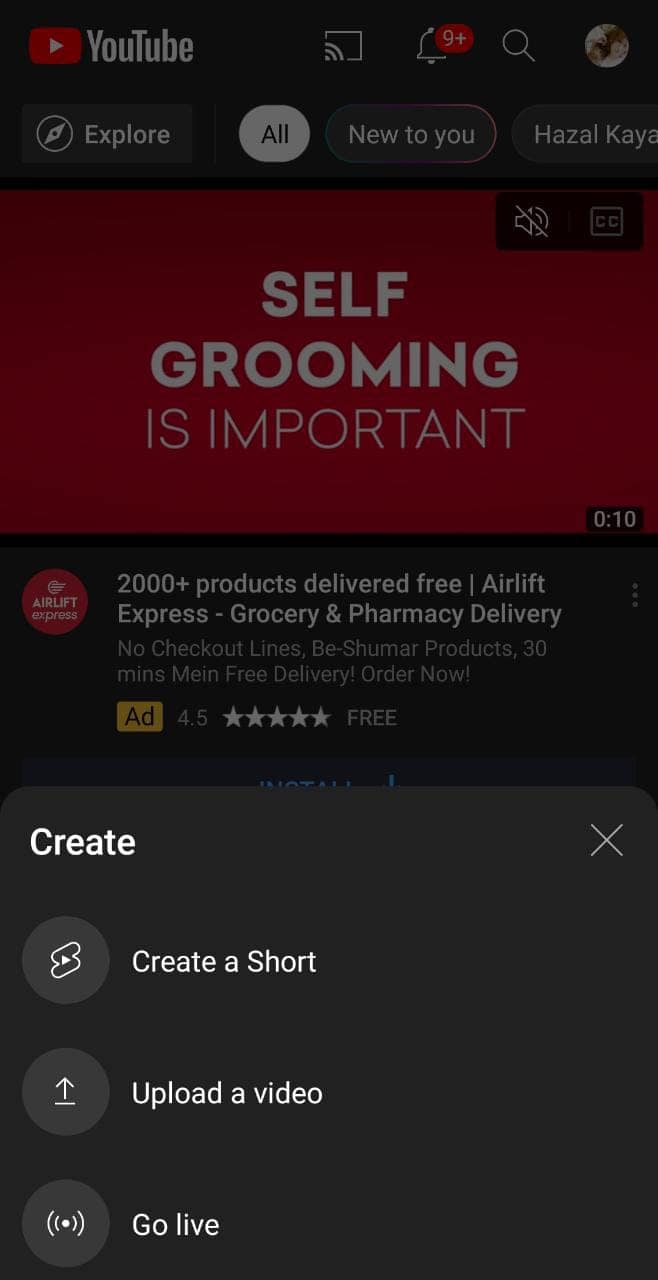 10. Talk About Current Affairs or Trendy Topics
Do you wonder how can you make your profile sites more appealing and reach maximize reach? Then you should stay updated with whatever is happening in not only our country but the whole world.
You must post content and have debates about current affairs and trendy topics with your followers.
This interaction will lead more people to access you and will find your content more appealing than others.
11. Use Relevant Tags
The simplest and all-time-worthy trick to reach the maximum audience out there is by adding relevant tags related to your content.
You should always use the tags that are relevant to your posts. It enhances the target audience and reaches all the followers of that tag you've used in particular.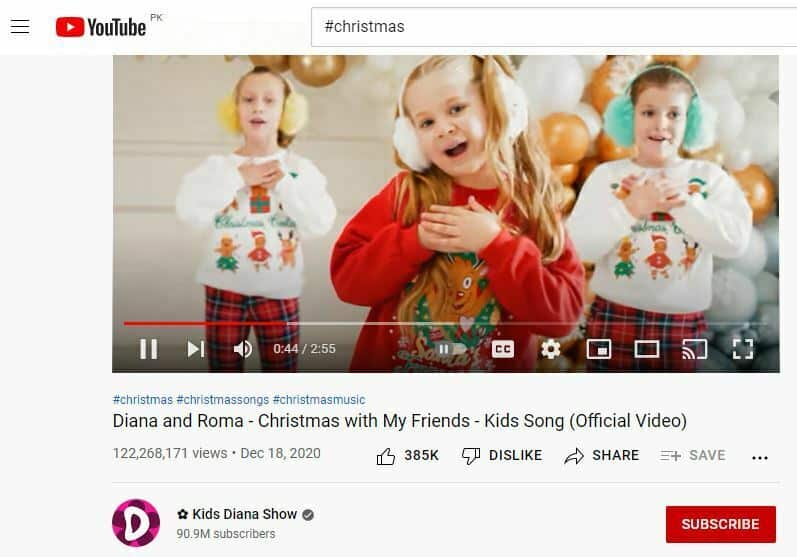 What do you mean by using relevant tags?
Adding tags isn't the key instead use tags that are related to whatever content or post you're making on social media.
The tag relevancy is another essential factor in making your profile appealing. Not only posts if you're posting tweets or uploading videos to your YouTube channel it works best there as well.
It works amazingly on all mediums as this boosts the algorithm of social sites.
12. Keep Interacting With Your Audience
Going through the feeds and liking people's content will not increase your engagement in any way.
This is not how you can be productive. Just posting will not make it easier, but you'll have to interact with the audience. You must respond to the comments you get and to messages as well.
The social media algorithm works in a very unique way, once it identifies that there's an engagement and interaction on one's post.
It automatically boosts the reach and gets it to the feeds page where a higher audience is engaging.
You can also interact with people through live sessions, stories, adding Q&As, quizzes, polls, etc. There are so many features available to get attract the audience's attention.
13. Connect With Influencers
Networking has now become a necessary part of social life. To make networks isn't that difficult.
If you're running a business, then you just need to contact some influencers and your products will reach the maximum people.
Connecting to influencers means engaging on their posts and following their content.
Try to build positive relations with influencers text them, talk about their benefit. They'll respond if there will be a benefit for them in there.
14. Post Your Interests And Relevant Content
Don't you think one can work best when people follow their passion? When they are doing what's pleasing them and they're interested in.
You can attract more people when you show what interests you most.
In this way, the people who are likely to your interest will find you interesting and you can connect better to them.
It is important to be yourself on social media as well. You must not fake anything. Don't do anything which doesn't interest you.
Try to keep everything simple and unique.
The more you're interested in doing your work the more people will get attracted to your profile. This is how your profile will look more appealing to the followers.
15. Share Content on All Platforms
Lastly, the most effective social media hack is to make your profile appealing by sharing your content all on platforms.
If you're posting the Christmas content on your Instagram. Tweet about it too, make a video to upload it to your YouTube channel, update people on Facebook as well.
This is how it's going to work best. Try to make it easy for you by using all the platforms to share similar content.
In this way, you'll not have to worry about posting on all social media platforms.
Your followers will want to know more about the details. It will interest them in a very effective manner.
16. Add Unique Factors To Your Content
You can also add interesting factors to grab people's attention it can be your caption writing style or uploading riddles, it is just how you can make people engage with your content.
You can use the backwards text tool to write your captions or anything on a story in a reverse form to make people curious about what you've written what does that means and so on. Things like that attract people undoubtedly.
For example:
| | |
| --- | --- |
| ORIGINAL WORDS | REVERSE WORDS |
| You can also add interesting factors to grab people's attention it can be your caption writing style or uploading riddles, it is just how you can make people engage with your content. | .tnetnoc ruoy htiw egagne elpoep ekam nac uoy woh tsuj si ti ,selddir gnidaolpu ro elyts gnitirw noitpac ruoy eb nac ti noitnetta s'elpoep barg ot srotcaf gnitseretni dda osla nac uoY |
In this way, you can make your social media profiles appealing and interesting.
People like me will definitely get curious about what do those captions or stories mean and where can you relate them.
Bottom line on Creating an Attractive Profile
To conclude this article, I would like to tell you guys that these were highly achievable and super effective hacks followed by so many influencers, public figures, bloggers, brands, and businesses.
You can follow all the above hacks to not only make your profile appealing. But also let you boost your account's engagement in a very effective and productive way.
Always work more on making your content creative and attractive. Make your style unique to be identified among everyone out there.
People like uniqueness and follow their interests. Be real and smart that's all that is required from you.
Using relevant tags to the target audience, posting your interest to attract people with similar interests, sharing your content to all platforms, using similar color theme everywhere to be recognized by people easily, being real and authentic, having an aesthetic touch on your feeds, design your content accordingly to attract people.
Creating a content calendar to schedule your posting at particular timings, selecting a memorable username which people can remind effortlessly, picking a unique and never used username, and making sure to have the same username on each platform.
You can use, developing connections with influencers and public figures is a smart way to enhance the credibility of your business or brand, discussing the trendiest and debating current affairs, using all the tools available on each platform to attract more people.
Putting your photographs as display pictures on all social media platforms are the incredible hacks that you can follow for making your social media accounts appealing and attractive.
I hope you get detailed information and now you can smartly make your profile look appealing.