If you're a brand that wants to tap into the $13.8 billion influencer marketing industry, you've come to the right place.
While Influencer marketing is a great way to reach new audiences and increase brand awareness, most businesses do it incorrectly.
They'll throw their product to someone with 100k followers on Instagram and expect to hit their ROI projections in two months.
Like any other form of marketing, influencer marketing can drive you up the wall. You'll have to scrape the corners of the internet searching for the perfect influencer, choose the right platform, figure out the right marketing strategies, and a whole lot of other stuff to complete the puzzle.
But it doesn't have to be that mind-numbing.
In this epic guide, I'll help you with the most back-breaking task – influencer outreach tips. I'll cover everything you need to know to get an influencer who's compatible with your product's mission and goal.
But before we do that, let's ensure we are on the same page.
Why is Influencer Marketing a Buzzword in This Digital Era?
When you see celebrities do some things or wear some clothes, you will likely do the same or buy from a clothing brand they recommend.
For example, if you are a fitness enthusiast, you'll likely buy this fitness gear recommended by Dwayne "The Rock" Johnson.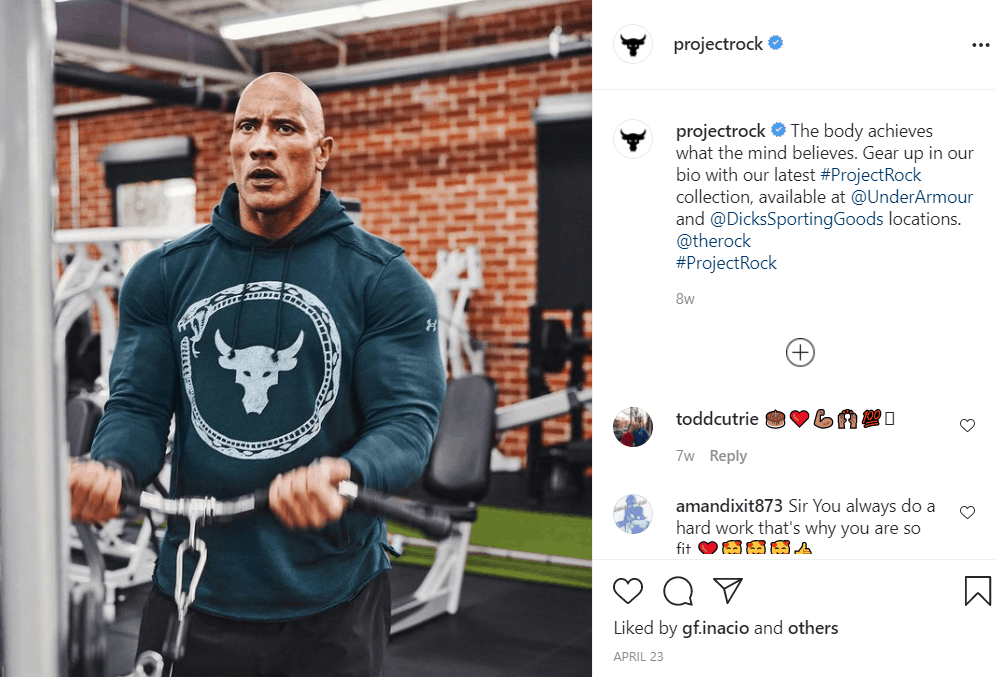 That's the whole idea of influencer marketing. You partner with celebrated and trusted people who have a mass following to promote your business.
A study by Edelman found that 63% of consumers trust influencer's messages about a brand than the brand's advertisement.
Why?
Consumers are tired of "pushy" advertising and would rather listen to someone they look up to than a business.
When compared to other forms of marketing like PPC and SEO, influencer marketing is less hectic and a "quick fix" if you know how to create robust marketing campaigns.
Furthermore, it's more effective because you can buy into the influencer's loyal following to create long-lasting brand awareness.
The only downside is that influencer marketing is costly.
Popular influencers will charge you thousands of dollars per post—65% of the influencer marketing budget increased in 2020 as influencers increased their value.
But it's worth it in the long run. Brands like Nike sign lucrative million-dollar endorsement deals every year and get impressive results.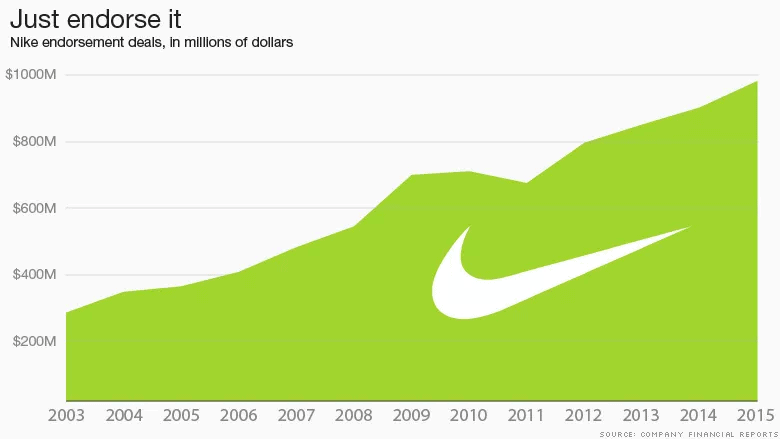 In a nutshell, here's why influencer marketing is vital to a brand.
It drives brand awareness
It's effective in conversion campaigns
Reaches a bigger audience
Grows your company's social following
Makes more sales
Below are a few interesting facts about influencer marketing.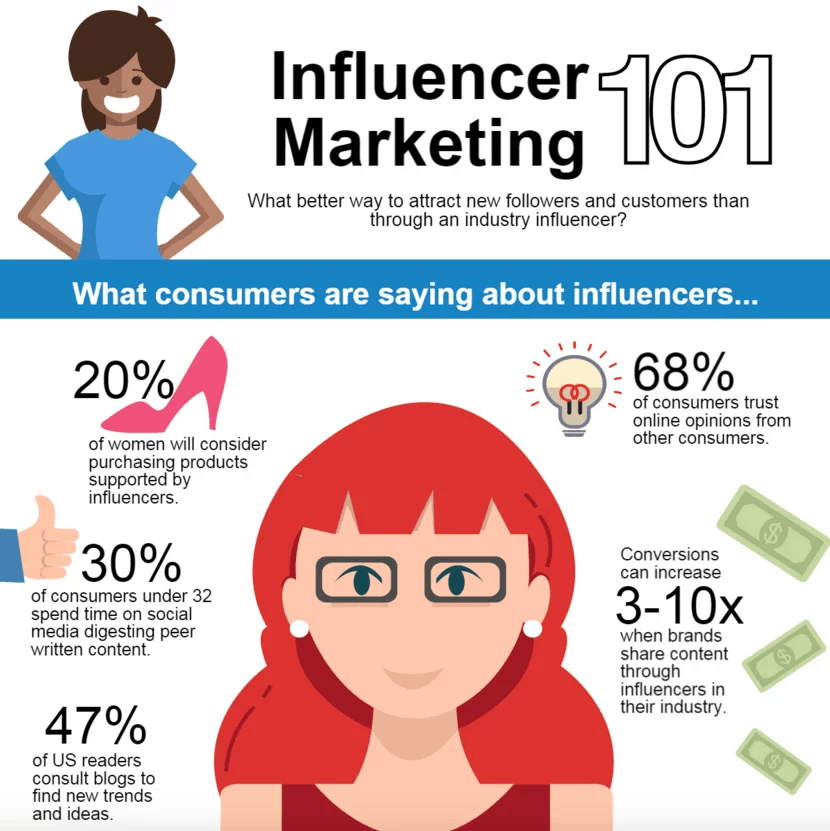 Given the importance of influencer marketing, you need a robust influencer outreach that will guarantee the success of your campaigns.
Here are seven tips to have in mind.
Specify Your Objectives
This may seem simple. However, It's not easy creating an objective that resonates with your target audience, your product, and the type of influencer you'll be targeting.
Before you start, ask yourself these questions.
What is the audience size you're targeting?
Do you want to make your brand known by creating a buzz for your product?
Or do you want to generate leads and make sales?
These factors allow you to determine the right influencer. Having the wrong influencer does more harm than good. For example, choosing a fitness influencer to promote a soda brand will confuse your target audience.
If this will be your first time, you'll have to do more than other brands since you don't know what to expect.
In this case, the ideal approach is to create a more comprehensive goal. Your objective at this moment isn't to reach a million people or have the highest conversion rate.
Instead, you are focusing on bringing the right influencers to your team, then all other things will follow later. Once you've gained some experience, you can now start creating more specific goals.
Why?
You've taken time to interact with the influencers, you've understood their audience, which helps you create targeted content.
Identify the Right Influencers
According to a study by IntroFuel, the biggest challenge brands face is identifying the perfect influencers with whom they share a common goal.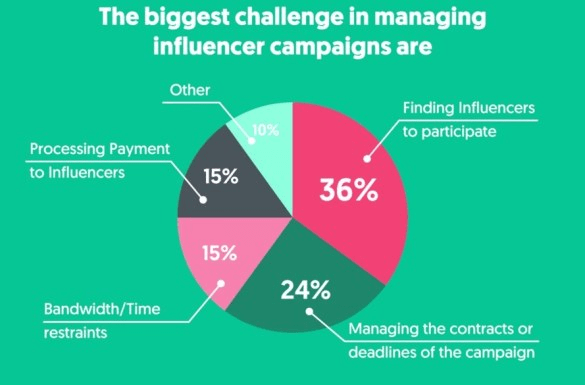 Why is it the most grueling step? Here's a typical influencer search method.
You start by scraping through every page on the internet with information about your industry. You then manually go through your target influencer's social media pages to get personalities connected to your brand.
Finally, you contact your target prospects and ask if they are willing to collaborate with you.
In a nutshell, the process is googling, reading, and writing down the relevant facts. You then repeat the process a couple of times to get a list of names.
When doing this process, most brands get fooled by the numbers. What they don't know is that the right prospects aren't people with a million followers. It's about the influence they have on their followers.
If someone has a million followers and their posts don't get a thousand likes, that tells you two things.
The person doesn't have a reputation.
Their following isn't loyal.
The second reason should be a big red alert as fake social media following is becoming prevalent.
There are even vending machines in Russia selling fake Instagram likes.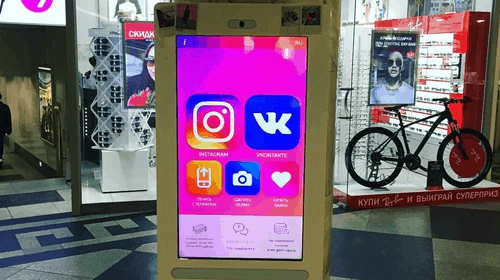 There are also cases of people buying a million fake Twitter followers for a few hundred dollars. Therefore, take time to study the marketplace and look for genuine influencers with reputations.
The simplest method is to put yourself in the shoes of your target audience. Who are they following on social media? Which blogs are they reading, and which podcast are they listening to?
With this information, you can start researching people that have shown enthusiasm for your niche.
You'll be looking for people with these characteristics:
They have established authority on your industry
They create viral-worthy content that often gets shared.
They not only have a massive following but an impressive engagement rate.
You aim to get relevant people who'll resonate with your product and use it to amplify their message.
Connect and Establish a Relationship
Now that you have identified potential influencers, the next step is to get their attention.
That's not sending a salesy pitch with your fingers crossed, hoping they will love your product. Influencers are busy. The last thing they'd do is reply to a "please help me" kind of message.
That first contact is essential, and you don't want to ruin it. A wrong impression can destroy the opportunity to know and interact with them.
You will first hang out on their social media profiles. Follow them and engage with their content. Like their posts, share, and write valuable comments.
Here is an example of a value-adding comment.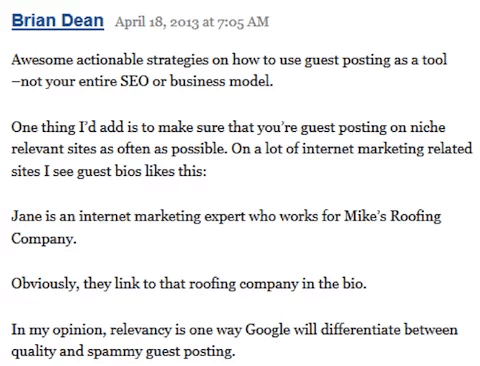 Keep your interactions as authentic as possible. A study by Hashoff found that influencers are more likely to promote a unique and authentic brand.
Your interest in them becomes visible, but on a positive note. Your conversations will be more natural and engaging.
As you continue to relate, focus on giving more and taking less. For instance, you can create valuable posts, tag them and appreciate their contribution to the industry.
If they love what you do, they are more likely to become fans of your content when the time is right.
Contact Them For a Possible Business Collaboration
As your relationship keeps getting more substantial, you'll come to a point where you can ask if they are willing to promote your brand.
But you want to make sure your request is professional. Sliding into their DMs is a bit quirky and unprofessional.
The best way is to contact them via email. Email outreach has the best conversion rate and is the most preferred platform for promos.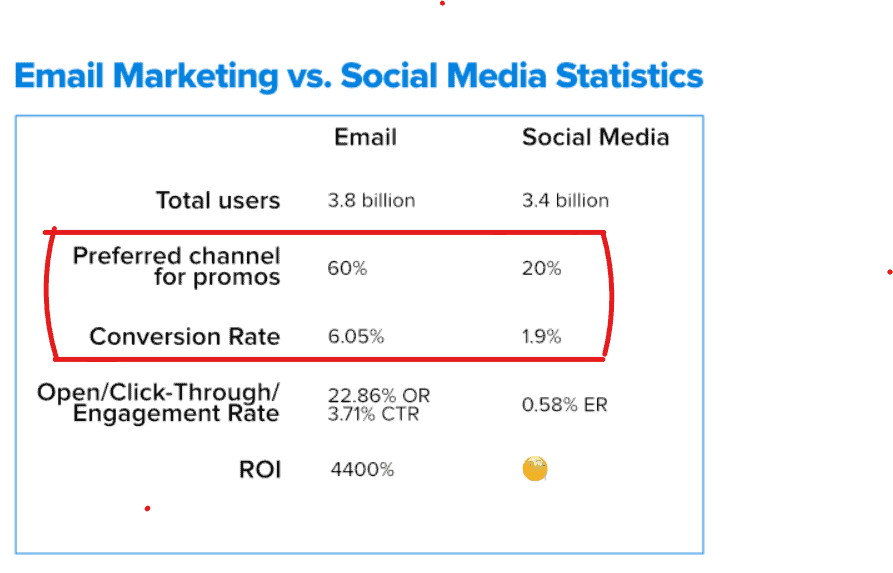 Some influencers portray their emails publicly on their social media profiles for easy access. But more popular ones hide them to avoid spamming.
In this case, an email finder tool like Voila Norbert will be of great help. You'll need the influencer's name and domain address. Norbert will automatically source the most relevant email address from its vast database.
Once you have retrieved their email, the next step is to craft a non-salesy yet convincing email that the influencer won't ignore. Keep the message short and clear with a professional tone.
Here's a sample email.
Hi Jeff,

Mihael here from The Aerobics Pro (We've interacted a lot on LinkedIn).

We're on the hunt for the Fitness industry's most talented and influential content creators. I believe you'd be a great fit as one of our exclusive brand influencers.

This is a paid gig and requires you to share our brand with your followers on social media in a voice that is natural and genuine to you.

If you're interested in hearing more, shoot me a reply, and I'll send over an offer with all the details.

Talk soon,

Mihael
Not all your prospects will reply. It can either be that the influencer is not receptive to a new gig or doesn't like your approach.
Don't get discouraged in case this happens. Continue connecting and interacting with more potential influencers and send your pitch when you've built a relationship.
Lay Your Expectations and Determine A Compensation Method
Once you have got back a few positive responses, the next step is to lay down your goals and expectations.
For example, you can tell them the number of leads, sales, or subscriptions you target by the end of the campaign.
Next, you would like to know the best compensation method the influencer prefers. There are three popular methods brands use.
Sponsored Content: This is a one-time payment for each campaign with an influencer. You will pay whether the campaign brings results or not.
The benefit of this payment method is that the brand controls the message. This ensures the message fits your goal even if the influencer gave an honest review.
Affiliate commissions: Influencers love affiliates offer as it's the most practical. They only get paid a commission for each sale. You don't make any loss on your side either. It's a win-win.
Hybrid Approach. This payment model combines sponsored content and affiliate commissions. It's ideal for key influencers with a massive following.
You get two benefits in return. The influencer will continue to promote your product to receive a recurring financial incentive.
Secondly, as other influencers notice the mentions from their peers, they'll likely approach you for a deal to get affiliate commissions too.
While financial compensation works perfectly, you still must acknowledge the long-term value influencers bring to your marketing campaign.
Since you want to create a long-term relationship, do more like giving them free products if you sell a product. Book them a free consultation if you are selling a service.
Start Creating Valuable Content
You can either create the content yourself or let the influencer do it. Of course, this depends since not all influencers are creatives.
In case the influencer is a blogger, you will guest post on his blog. If he has a massive following on Instagram, you'll let him create content with the help of your ideas.
Either way, the influencers know their target audience well and are more suitable to take the content creation their way.
For example, a blogger might change your entire guest post. Remember that they know the tone their audience prefers, the type of content that works, and which one doesn't.
So don't stop them when they give an honest review about your product even if you don't like it.
Nurture The Relationship For Long-Term Business
It takes around three months before you start getting results for an influencer marketing campaign.
But it doesn't stop there. Brands might sign a long-term contract with an influencer for a long time to keep generating revenue.
For instance, Christiano Ronaldo became the brand ambassador of Herbalife Nutrition in 2013. In 2018, the nutrition company extended its relationship to 2021.
That's eight years, and there is a higher chance of extending the collaboration as Ronaldo's popularity keeps getting bigger.
The "magical" effect of influencer marketing is not seen in a one-and-done deal. If the first campaign went well, it's essential to extend the agreement.
Fan the relationship by staying in touch. Ensure you let them know the performance of a past campaign. Send over a thank you note appreciating their commitment to the project.
Keep checking out their updates on social media. Like, comment, and share their posts. That's the beauty of a relationship; you only keep it burning if you are available.
The Takeaway
Before I let you go, let's have a quick recap of what you have learned. These are the tips to use when creating an influencer outreach campaign.
Specify Your Objectives
Identify the Right Influencers
Connect and Establish a Relationship
Contact Them For a Possible Business Collaboration
Lay Your Expectations and Determine A Compensation Method
Start Creating Valuable Content
Nurture The Relationship For Long-Term Business
Influencer marketing is rated the fast-growing method of marketing.  Thousands of businesses use these influencer outreach tips to gain influence and get unparalleled exposure.
If you have a new business and want results fast, I wouldn't recommend it more. Start by developing a relationship with the right people, get them to know you, and bring them on board when the time is right.