The spread of social media has plenty of opportunities for businesses.
We can say that it is a huge mistake to omit these surfaces from our marketing campaigns, as we can reach millions of people in one place cheaply and easily and who would not want to reach a lot of people and increase their conversions at a lower cost? Now we will show you how to boost your social media conversion rate.
What is conversion rate?
Conversion rate is a metric which shows how many visitors to your site are turned into real customers. We can describe it as the number of your visitors who bought your product or service.
Of course, it sounds easy now, as you might think that a good product and a percussive communication campaign may be enough to increase your conversion rate. Could this be true?
You are right that the two elements mentioned above are of paramount importance, but that is not all. To increase this metric, you need to consider the optimization of your website, the user experience, the content of your website, and last but not least, the personality of your target audience.
To avoid jams in your conversion funnel you need to consider all possible factors. In any case, using social media can go a long way in increasing your conversions and you can even reduce the number of interrupted purchases with it.
The secret of social media
Why social media? We do not want to talk to the wind, let us look at some number data. We would cite one of the largest community interfaces as an example to illustrate the significance of these platforms in the best way.
Users
Good old Facebook is an outstanding site with 1.9 billion daily active users and with a total of almost 3 billion users when it comes to increasing conversion rates. From these so many people, you are sure to find the target group that is relevant to us.
Measurement
Facebook also has extensive capabilities for managing and analyzing ads. You can find all the options here to measure the effectiveness of your advertising campaign. Examples of metrics include the number of reaches, engagement, clicks, or even cost per capita, which you can use to compare whether your campaign was successful or not.
Costs
If we compare advertising prices, the average CPC (cost-per-click) on this platform is $ 1.68. This means that Facebook will bring you 1,000 new visitors to your website for $ 1,680, of which – if you count on an average conversion rate of 1.8% – 18 people will make a purchase. Of course, this number can be much higher, and visitors can return to your page later and become a buyer outside of your ad campaign.
Such numbers may not be produced by any media channel at such a cost. Incidentally, for websites, this is the most effective channel to advertise.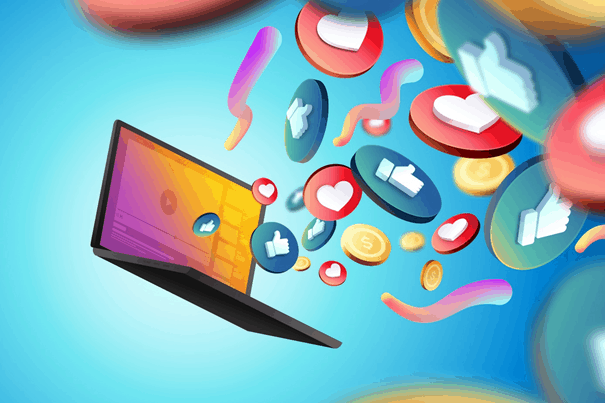 Creative content
Now you have learned about the benefits of social media and conversions, let us see how you can connect these together.
Obviously, to increase your conversion rate, you need to advertise. In the case of social media, this can be in the form of text or even image material. There are common forms of advertising on these interfaces, but come on, you are not that boring, use more creative solutions.
We recommend you 3 possible solutions which can be useful and which can increase your conversion rate effectively:
Audiovisual elements
Gallery
Collection
Audiovisual elements
If you scroll through social media interfaces, you will only come across some textual and visual content in 80%. Obviously, this is the easiest way to create a post, but we recommend that you break away from advertising in this form only, since – based on statistics – these contents generate the least results.
People ignore it, annoy them, or just do not remember what they saw. To break through this barrier of attention, it is worth smuggling some auditive elements into your post. These contents deliver twice as much performance as their counterparts with text only, so dare to use videos.
A short video that is well cut, uses good colors and content can do wonders. In video content, be sure to focus on a specific product, try to present this as much as possible and in the best way, as this can increase your conversion rate more specifically. You can also present the website itself, but this will boost the number of your visitors rather than your customers.
When you show your product or service in a video, keep in mind that your goal is to create demand, you want people to need that product, therefore, emphasize the benefits of the product. Another advantage of this content is that you can place a link to your web store right below the video, which makes it easier for your target audience to go to your site as they do not have to scroll through the text to find it.
Gallery
The key of gallery-type ads is that you can display multiple products side by side with links. This saves your potential customers from spending their time on text reading.
The disadvantage of the gallery is that it does not contain auditive elements. In contrast to video, this type of ad will be less remembered, which will also reduce the chances of subsequent "out of advertising" visits or purchases.
The advantage is that several products can appear at the same time, to which the potential buyer will immediately find a link. It follows that people will buy one of your products or services at a higher chance.
A good gallery-type post is based on the perfect image. The image must be eye-catching with good quality to people view it and even visit your website too.
We recommend that you use unique, self-edited images, as people will feel these closest to them and this will lead you to an increase in conversion rate.
Collection
In our opinion, the most effective creative content, a real conversion bomb. This combines the features of the two ad types mentioned above.
The soul of the whole collection-type ad is that you can display multiple product links under one video. The auditive elements ensure the number of inquiries after the campaign, and here you have the opportunity to effectively advertise your website itself. By presenting your business with a PR approach – highlighting positive elements and focusing on building a good reputation – you have a much better chance for potential consumers visiting the products that appear under the video.
Feel free to use the ideas listed above in addition to your traditional content.
Proper application of filters
Social media gives space to reach people who are relevant to you in a targeted way. This is one of the reasons why these platforms are of paramount importance when it comes to increasing your conversion rate.
There are a few things you need to consider before you post on social media:
Demographics of your target audience – which gender and age group dominates your target group?
Geographical data of your target audience – Do you sell only domestically or abroad too? Maybe your target group is only specifically located in one city?
Define your goal – Do you want to promote your brand? Do you want to increase your conversion rate or traffic and sales?
Find out the interests of your target group.
With this information in mind, you can be just a few clicks away from increasing your conversion rate.
The importance of filters lies in the fact that with the right settings, you will be able to deliver your message in a targeted and effective way to the people who are important to you. This is the only way which will be able to increase your conversions. After all, just think about it – if you are a fan of a healthy lifestyle and you see ads containing chocolates in vain, you will almost certainly not visit the website to make purchases.
A well-set ad is a basis for increasing your conversion rate if we are talking about social media. But what settings can we talk about?
When you create a new campaign, you can immediately see the conversion as a campaign goal. Within conversion settings, we offer you two options that can be helpful.
Conversions
Store traffic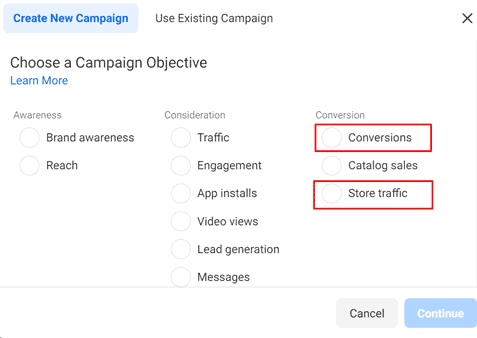 Conversions
The point of the conversion setting is that your ad will appear to people who are more willing to do any useful activity. By this, we mean that within your target audience you will be able to reach people who are more likely to make purchases on websites or even top up their own balance on the website if your site has such an opportunity.
Store traffic
Who said that conversion rate is only important for online stores? Of course, this is an indicator used in the online space, but offline stores also aim to make as many purchases as possible, right?
A wonderful feature of social media platforms is that they can perfectly combine the online and offline worlds in terms of marketing. The store traffic setting also serves this purpose.
The bottom line is that your ad will appear to people who are more likely to visit your physical store. This is usually found out from user data on social networking sites that who is the right person for you. Location is also taken into account, as you can reach people who are near your offline store.
Of course, you can also use a combination of the aforementioned settings if you have both an online store and a physical store, this will improve the chances of your purchases increasing. Be aware that the more specific filters you set, the more costly your campaign will be since algorithms for social media interfaces qualifies narrower groups as a more valuable target audience in general and that is why you will reach these people at a higher cost per capita.
An ad optimized for simple reaches may cost as little as the average $ 1.68, but a person who reaches in a conversion campaign can cost up to $ 3. Of course, you need to know how thick your wallet is.
Be clear about what you want
Your content is unique, well-optimized, and you have come up with costs, what else do you need? Unfortunately, we have to say that this is still not enough for an outstanding conversion rate.
If people do not understand what you want to ask them to do then it is all in vain. Always have a clear CTA (call-to-action).
The point of a CTA is to call for the audience of your ad to be active. It could be to read one of your blog articles, follow your Facebook page, or even visit your web store. Of course, if the goal is to increase your conversion rate, your call-to-action should encourage you to buy.
Here we would turn back to the textual content already mentioned and dubbed "not so effective". You can articulate a CTA in the best way through textual content. Obviously, there are other methods – such as the use of symbols – but these are not necessarily clear to people.
We recommend that you display these in both the image and the text of the post, as there are two types of people:
Those who like to read the textual content of the posts – are the ones who are a little unsure, they are looking for more information.
Those who explicitly do not like textual content, so cannot be reached that way. They are the ones who have very little time and they just scroll social media platforms during the lunch break, or they are the ones who are the impulse buyers. They will buy something right away, without more information, simply because they like it.
Unfortunately, this is difficult to tell on social media interfaces which person is what type, that is why we recommend that you display your CTA in both ways.
Now you must have thought that okay, but what a good CTA is like? We would give a very simple answer to this, not because we do not want to explain it, but because it is slap simple. Your CTA should be clear, understandable, and concise.
Write down to your target audience what you would like to ask them. In the case of a clothing web store, a good CTA could be, for example, "buy now", "look for promotions", "visit our web store" or even "choose from our new collection". If you are depicting these in a picture, you have to highlight them from the background to get as much attention as possible.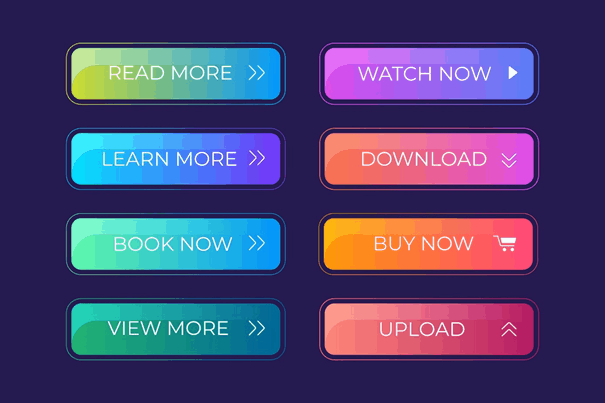 Post-production
Your conversion-boosting ad campaign is already running, what else can you do? Aren't you wondering how your campaigns performed?
Of course, social media's superficial analytical systems are available here, but there are plenty of other analytical options available to you. Now we show two of them.
A/B tests
A / B tests are great for measuring how effective each of your campaigns is. To do this, you need to run two campaigns in parallel for the same target audience and see which one was the one that brought you more results.
For A / B tests, we recommend that you consider the click-through rate (CTR), which shows how many people clicked on a link to your website. It is an important metric in the field of conversions.
Data visualization
Data visualization is a great tool to see which elements of your ad performed best. Here you can see which button people clicked on and which parts of your ad were most viewed.
Increase social media conversion rates with these tips
Social media is built into everyone's life, so it can be easy to use for businesses as well. When you want to increase your social media conversion rates with these platforms, do not be scared if it might not turn out the way you wanted it to, since success can depend on many things, even those with which you have no influence, unfortunately. This can be the case, for example, when there may be financial problems among your target group.
Remember, increasing conversion with social media is based on continuous experience and monitoring trends.