Reaching out to new audiences and converting them into your loyal customers is not an easy task. Investing in ads via different channels is one of the most useful ways in this regard which can help you make potential customers keep buying from your company.
But what do you think is more effective: paid advertisement or organic recommendation?
You must know that more than 70% of loyal customers recommend your brand's products/services to their close friends. As a successful marketer or a business owner, you must value these personal recommendations because they're essential.
Surveys show that 90% of people find these organic endorsements preferable to a paid advertisement.
So no matter if you have a real estate business or you're in the SaaS industry, if you want to grow fast, you need to convert your loyal customers into brand advocates.
A brand advocate is actually a customer who is satisfied with your products/services and is willing to positively talk about your brand. They usually speak highly of your brand on social media and friendly get-togethers.
For example, if you've provided them with a condo assignment resale and they're satisfied with the price and other factors, they will definitely suggest their friends to use your services.
That's why businesses of all sizes and types from both B2B and B2C categories pay attention to brand advocacy and public mentions of their brands.
If you also want to learn how to turn your current customers into brand advocates, find out everything you need to know in this blog post. Find out how.
Recognize customers who are likely to engage
Remember that you can't expect all your customers to become your brand advocates. Less than 5% of your customers are interested in talking about brands on social media or other channels of communication. Other people usually do not mention the brands they have purchased from.
So it would be best if you had a plan to target the customers who are highly likely to talk about brands.
This might be the most challenging part of your brand advocacy program because if you target the most engaging customers, you can easily encourage them to become your brand advocates.
Here are several tips in this regard:
Run online polls
This might be a cliché: "are you interested in recommending us to a friend." But even this simple question can encourage many customers to start engaging with your brand.
Online polls on sites and social platforms are also of great use to target engaging customers. For example, if you have a real estate business, you can use LinkedIn to ask: "Do you choose apartments or condos?" with the following options: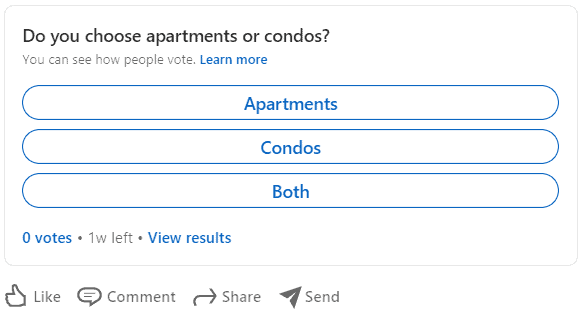 Social channels
Keep an eye on the niche relevant groups/channels/sites to find people who're talking about your industry. Try to engage with them and build a friendly partnership with them.
For example, you can respond to people's questions on sites like Quora to make them happy and start your partnership.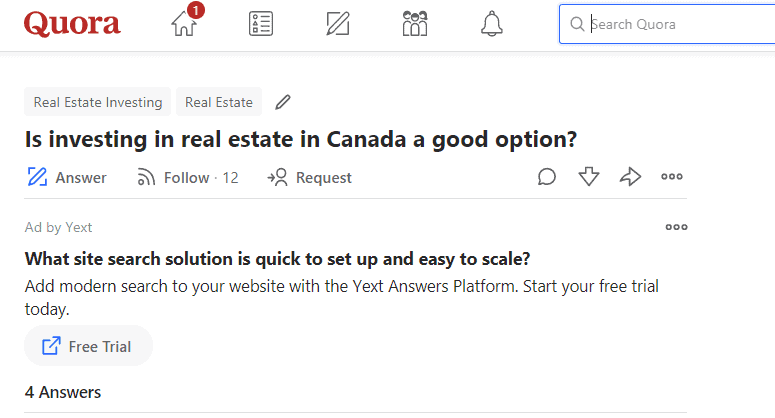 Perform sensitive analysis
This is of paramount importance for a business to know if its customers are satisfied with their products/services.
You need to scan all emails, social mentions, and comments to find any positive, negative, and neutral feelings about your brand. But how?
Sensitive analysis tools can greatly simplify this procedure for you. Using these tools helps you find satisfaction, and subsequently, try to convert them to brand advocates. Also, you can try to make dissatisfied customers happy and manage your brand reputation.
Here are the top sensitive analysis tools: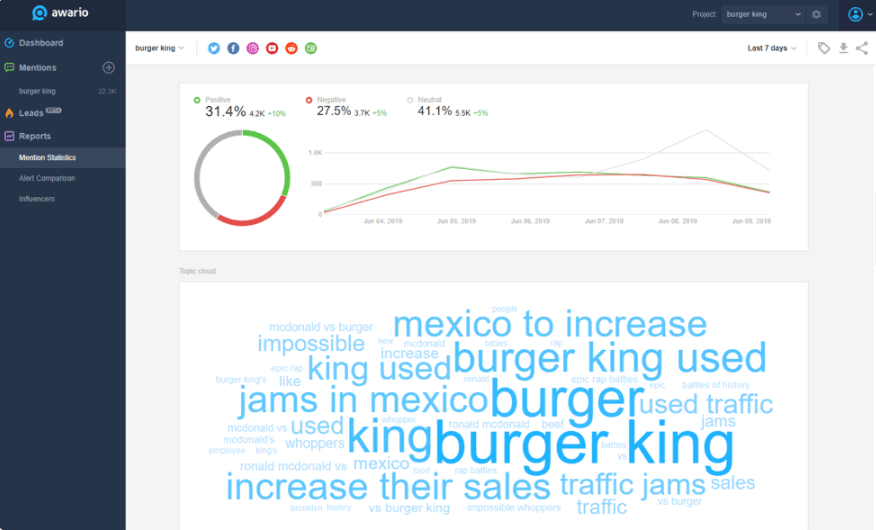 Awario
Brandwatch
Hootsuite Insight
HubSpot's Service Hub
Sentiment Analyzer
Social Mention
Lexalytics
Repustate
Rosette
MonkeyLearn
Offer rewards to customers for their mentions
Although satisfied customers are willing to talk highly of your brand, you need to incentivize the advocacy programs.
The difference between these incentives and payments in paid advertising is that you're using them to let your own customers know they're part of your story.
These incentives can greatly influence inactive customers, who're not mentioning your brand despite their satisfaction. In other words, you can convert them into active advocates because they're getting paid indirectly.
It's a proven technique that has been used by big businesses to boost brand advocacy. Remember that you have to distinguish between referrals from your customers and endorsements from paid influences/bloggers. This can help you increase your customer loyalty.
Develop a loyalty program
Loyalty programs are marketing techniques that encourage loyal customers to interact with your business.
For example, you can offer loyalty points for purchasing your products, renewing your subscription, sharing your blog content, engaging with your social media posts, bringing new customers, using product pictures on social media, leaving positive reviews.
When a customer's loyalty points reach a certain number, you have to offer them some benefits like discounts. This will increase brand loyalty and help you find more repeat customers.
Remember that active members are important in loyalty programs, not the number of members.
Educate loyal customers when doing content marketing
Content is king in digital marketing. Not only is it useful for lead generation, but it also can be used to educate your loyal customers on what they need to make them get back to you frequently and gradually become your brand advocates.
In fact, when you provide them with massive informative content related to your business, they will consider you to be a niche thought leader. So they try to keep in touch with you, and as a result, you can convert them into your brand advocate.
Remember that if you frequently publish educating content, you get more chances to engage in building a long-lasting partnership. So you'd better use automation and scheduling tools to post at the best times and get maximum exposure.
Here are several top scheduling tools: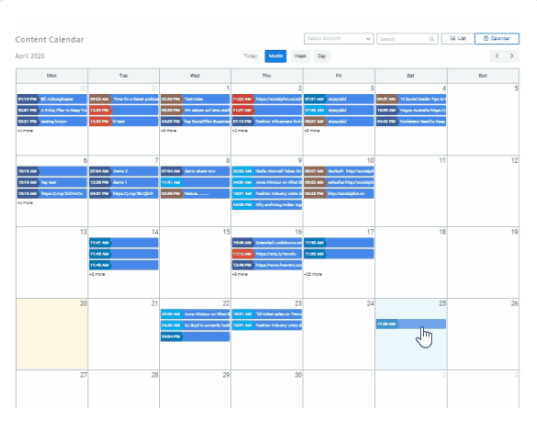 Hootsuite
Buffer
Bulkly
Sendible
Agorapulse
SproutSocial
CoSchedule
Zoho Social
SocialPilot
eClincher
MavSocial
You might be forced to pay for these sites but believe that the ROI of content marketing is so high that it will compensate for it.
Leverage user-generated content
Creating informative content with high-quality images/videos is a time-sucking task and will put a burden on your resources. So many brands try to ask their audience to generate content for them and get some benefits in return.
User-Generated Content can be images, videos, comments, reviews, or any other post that your customers generate specifically for your brand. This kind of content has two main benefits for your brand.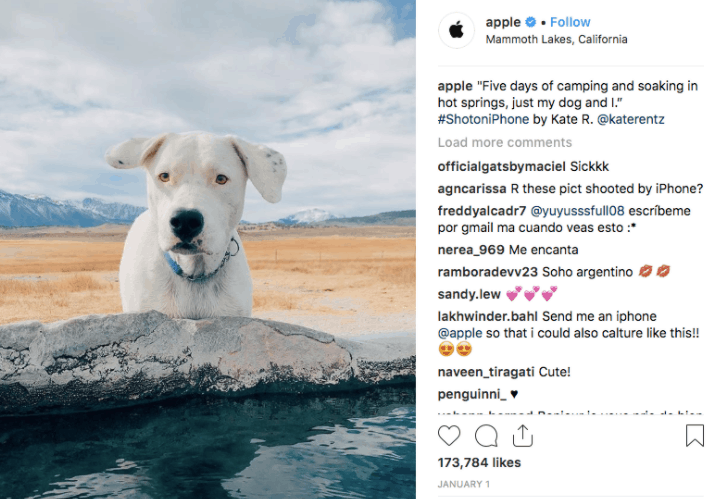 First, you can reduce the time and money you need to spend on content generation. Second, encouraging customers to create UGC greatly helps you engage with them and convert them into your advocates.
When your customers see that you're publishing their content, they'll be encouraged to share your posts and even mention your brand elsewhere.
Surveys show that more than 80% of people believe that UGC shows the quality of a product or service. In fact, many people's purchasing decisions will be influenced by UGCs because they're much more organic.
Now the question is how to encourage customers to generate content for you. Here are several actionable tips:
Offer them rewards
You can define rewards as part of your UGC program. For example, you can say that the best content that brings the most engagement rate will get discounted prices for a certain period.
Cross-promote UGC
Sharing customers' stories on other channels can greatly encourage them to generate more and better content for your brand.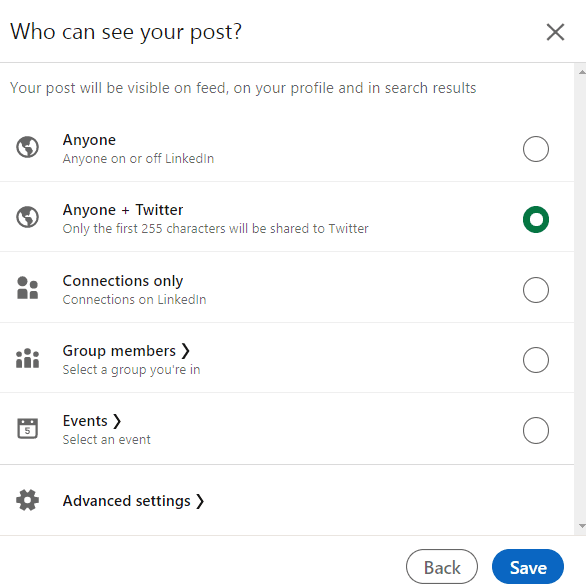 Cross-promotion of LinkedIn post on Twitter
For example, if they send you a picture for your Instagram account, you can share their post on all your platforms. This is a perfect incentive because many people, especially Gen Z, love to be seen by many social users.
Perform experiential marketing
Experiential marketing is a face-to-face marketing technique that focuses on engaging customers using branded experiences.
It is sometimes known as "live marketing" or "event marketing," and its idea is to provide customers with a more realistic recognition of the product.
Remember that despite the fact that we're living in the age of social media, face-to-face experiences are still important.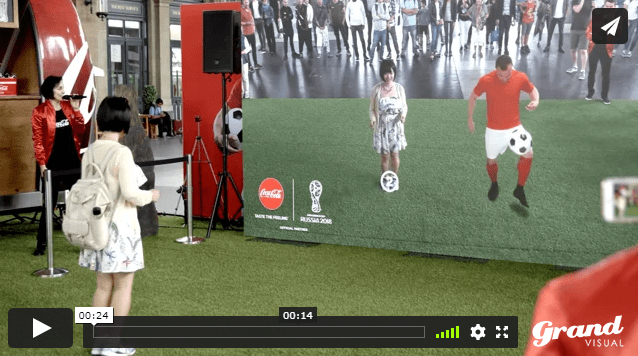 Source: https://blog.hubspot.com/marketing/best-experiential-marketing-campaigns
This is a great way to inspire loyal customers to share your event with their friends, whether online or face-to-face.
So you can take advantage of this strategy to keep in touch with loyal customers and encourage other potential customers to speak highly of your brand. These events can be the best place to recognize those who are interested in such activities.
Of course, you need to take care of social distancing regulations when performing experiential marketing in the age of pandemic.
Spend enough time on your product's onboarding process
'Customer Onboarding' is the process that your audience should go through when you reach out to them to encourage them to start being customers of your product or service.
In fact, the onboarding process is the relationship you need to develop with your customer to introduce your product.
The important thing in this relationship is the first impression, which often leaves the strongest influence on people's minds.
The majority of people are likely to keep buying a product and even purchase more if it has a better first impression in the onboarding process.
In the onboarding process, you need to educate them on how to make the best use of your products/services. When people truly learn what they can get from your brand and make the most out of it, they're more likely to mention you positively.
You have to ask them why they need to use your products/services and what they'll achieve using them.
The more straightforward your onboarding process is, the better feedback you'll receive. To do that, give them full-proof templates that they can start using at once.
Also, you can define an email marketing strategy for the onboarding process and try to guide and educate your customers on using your services/products.
Remember that the onboarding process plays a crucial role in converting an audience into a lead and a lead into a loyal customer who's willing to be your advocate.
It can reduce the time and money you need to spend, so do not ignore your product's onboarding process.
Think about customer experience
Apart from all the mentioned tips, you need to think about exceptional customer experience.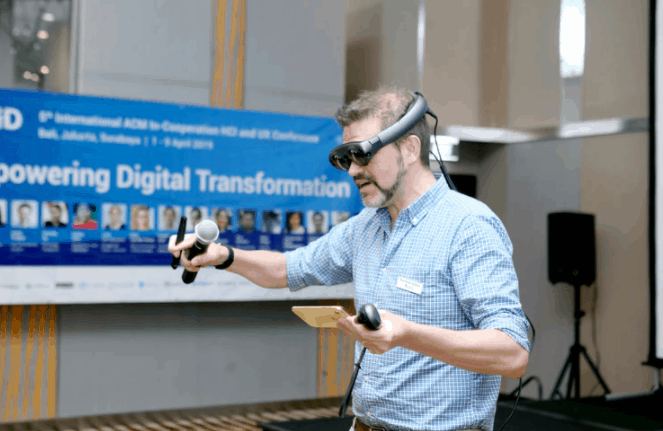 Source: https://unsplash.com/photos/4pw2ku5ghio
Customer experience is key to determining whether a buyer becomes a loyal customer and spreads your word or not.
In fact, this is where you can fix the result of the other items explained above. More than 50% of customers will buy from brands with better customer experience. In fact, those brands that have a customer-centric culture win this competition.
When customer satisfaction is at the center of all your business strategies, you have a good customer-centric culture. It is well-established that companies with such a culture don't face serious problems in customer service.
Customer satisfaction is a part of these companies' core value strategy, and for example, every department puts customer success at first.
In other words, one of the biggest concerns of many customers is that their questions are transferred between different departments when they have a problem. Remember that customers do not see your company as different apartments.
So the company that solves their problem with inter-departmental communication will get ahead of other rivals. Of course, their customer is highly likely to mention their experience on social channels.
Takeaway on Brand Advocates
Finding loyal customers who speak highly of your brand is a time-sucking process. You need to develop a long-lasting partnership with your customers and make them believe that they're part of your story. Try to engage with at a personal level and avoid being too promotional when working with your advocates.