Interactive kiosks are a range of digital signage solutions today. They display up-to-date information that may interest potential customers of the company.
Such kiosks are located in public places, so you can use them without any problem. Advertising via these kiosks aims to be available to the target audience in a convenient location.
Below is an overview of the key benefits that digital kiosks can provide to a modern enterprise.
4 ways to use digital kiosks and social media to promote
Get more engagement
Design an ad campaign that requires you to like your posts. Offer a bonus to encourage users to engage. The ability to do this with a digital kiosk greatly simplifies the whole process.
User Content
Placing a digital kiosk at the point of sale allows for more user-generated content from consumers. Put up a kiosk with the opportunity to take pictures and you will certainly collect a large number of people who want to get an instant picture and the opportunity to share it with friends on social networks. Come up with a unique hashtag and ask to add it to your posts. This will increase interest and loyalty to your company.
Increase the number of subscribers
Place the subscription dynamic QR code on your official page on social networks. The user will be able to go to your profile in one touch and become a subscriber. Tie this action to your marketing campaign and get the best response. For example, you can offer a discount or gift for a targeted action.
Get feedback
Start getting comments with feedback right below your social media posts. This will increase the credibility of your company from potential customers and will act as material confirmation. In addition, it has a positive effect on social media promotion and increases organic traffic.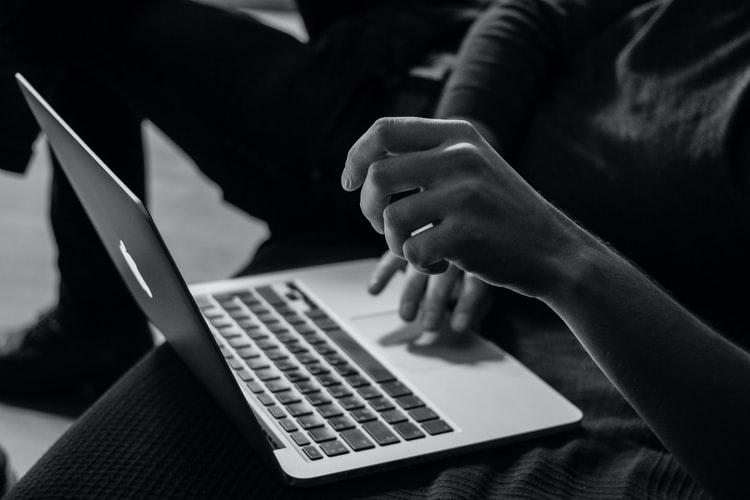 10 Benefits of Using Digital Kiosks for Your Business
1. Convenient way to update ads
Updating traditional paper-based advertising materials takes a lot of time and money. In addition to design and content development expenses, the lion's share of the budget in this case is taken away by the payment for printing services. And all the same, the circulation of advertising turns out to be rather limited and cannot cover the entire desired target audience. In addition, most of the materials (especially those that the guys-promoters distribute on the streets) go to the nearest trash can.
Unlike print ads, digital ads can help you save on your budget. Firstly, it does not initially include costs for printing services. Secondly, only the real target audience will get acquainted with it, and not those who take leaflets out of pity for the person distributing them in the cold. Thirdly, you can easily make changes to such ads. And this will not lead to losses. This means that an advertising campaign can be flexible, subject to reasonable changes and at the same time do without losses.
2. Capabilities that provide dynamic display of materials
The digital display allows much more information to be displayed. It also makes it possible to demonstrate a moving picture that looks more impressive and convincing. The advertising company is not limited in the amount of advertising materials. Or rather, it is limited exclusively by common sense and the motives of expediency, and not by a small area of an advertising leaflet, on which you need to place all the necessary information.
3. Digital kiosk ads are more effective than print ads
It is important to mention here the reach of the target audience and the effectiveness of the use of advertising tools. The one who is interested in the information will be familiar with the content of the offered information. This means that advertising will not be wasted by getting to those who are simply not interested in it or even act as an irritant. In short, the advertising budget is used for its specific purpose.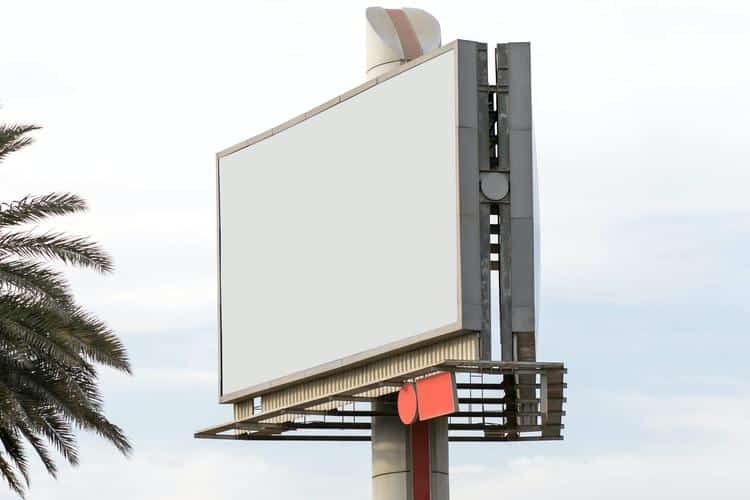 4. Multifunctionality of a digital kiosk
If we talk about print advertising, then each of its separate types provides for its own characteristics and tasks. A digital kiosk allows you to use several types of advertising at once, as well as a number of other functions. This is possible thanks to the thoughtful interactive kiosk software. Among the main tasks for which the equipment can be useful are the following:
An opportunity to tell potential customers about the brand. Such a kiosk is a kind of interactive storyteller that can help broadcast information about the history of the company and its philosophy. This is not just a standard promo. If you conceptually think over the audiovisual content "from and to", it can be a rather fascinating and non-trivial presentation, during which the future client will be inspired by your vision of the business.
The ability to use as many interactive tools as possible. When a product or service is presented in an exciting video format or beautifully designed promo pages, it works very effectively. The client sees the product not by itself, but in a certain context. A thing or service is presented through a whole story, its positioning prompts certain thoughts or associations. Even if at the moment a person is not ready to buy, he remembers the convincingly presented information, which means that he can return to it later.
The ability to systematically build the interaction of online and offline sales channels. This can be done by providing shoppers with quick access to information regarding product availability. For example, through such a digital kiosk, a customer can find out if there is a thing of the required size in the nearest offline brand store. There are situations when a person does not have the opportunity to wait for his order from an online store for several days. This happens quite often. A potential client who already needs a cocktail dress or business suit in the morning for a conference tonight simply cannot physically expect long-term delivery. This means that in the absence of the product you like on the spot, it will go to the competitors' store. Digital kiosks are an effective tool for avoiding such troubles and lost profits. If the client sees that the product is in stock, the required size is there, and to buy you just need to drive a few stops to the nearest branded boutique, this significantly increases the likelihood that the purchase will be made from you.
The ability to more effectively attract the attention of the target audience. Product presentation using a digital kiosk looks beautiful even in a banal visual plan. And this is important in order for the client to have a positive first impression of your brand.
The ability to retain more customers if the digital kiosk is located in a physical store. On the one hand, one could say that this is an ineffective use of marketing tools, because in an offline store, people already see what is presented in the assortment. But on the other hand, everyone at least once got into a situation when they liked something very much, but the required size was not in place. And there was nothing left but to sigh bitterly and refuse the desired purchase. Now imagine that the store has a digital kiosk with an inventory tracking option set up. And now – the client does not leave the point of sale upset, but realizes that the pants or blouse he liked is in the next store of the chain several blocks away. Or he can place an order online right on the spot. The company does not lose profit, the buyer gets what he wants, and loyalty and the comfort of the purchase become the basis for the client to become a regular.
The ability to sell more than a stationary point of sale can accommodate. This is especially true for economy class goods. It often happens that a store is not able to accommodate the remains of items from previous collections and, at the same time, present new items in a presentable manner. So you have to sell the leftovers for a song, almost with a 90 percent discount. And if you imagine that clothes from previous collections can simply be quietly in the warehouse and sold through a digital kiosk in an order format, you will not have to devalue them so much, just to free up the retail space faster. Of course, there are no miracles in the fashion industry, and it will not be possible to sell the things of the year before last at 100% value. But on the other hand, you can more effectively adjust the percentage of discounts. So, you will sell the leftovers from the warehouse, dropping up to 60-70 percent, and not at cost or to the detriment of your enterprise. This means that digital kiosks will significantly optimize not only the operation of stationary outlets, but also generally improve the sales and pricing system.
The ability to configure the delivery option of the product of interest to the nearest offline store, if there is no such modification and size. If it is convenient for the customer to shop at the nearest shopping center near his home, and he does not want to go to the other end of the city, you can set up the delivery function in the digital kiosk specifically to the store where the order is made. This will allow you to more effectively ensure interaction between outlets and not to lose loyal customers.
As you can see, the functionality of a digital kiosk is large and versatile. It is not only a powerful advertising tool, but also a convenient auxiliary tool in the work of your retail network.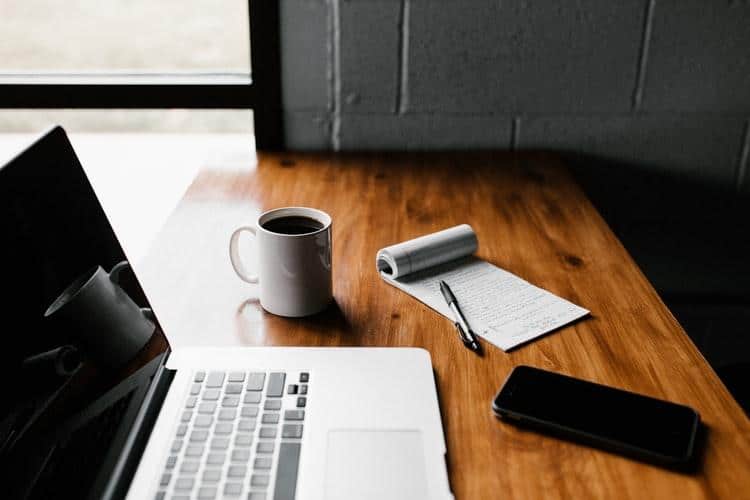 5. There are positive forecasts for the use of digital kiosks
According to forecasts, the global digital transformation market will grow from $469.8 billion in 2020 to $ 1009.8 billion by 2025. On the one hand, one might argue that this information is not relevant to a specific potential advertiser. But on the other hand, the voiced data indicate some trends:
The increase in market turnover in this segment is evidence that these advertising tools are effective.
The ability to inform about important product updates is an advantage that allows you to promptly notify the target audience about company news through digital advertising.
Thus, positive forecasts are based on real arguments, and not just unfounded statements.
6. Visual appeal of digital kiosks
In the modern digital signage equipment market, you can see different versions of such kiosks. Touch monitors with large diagonals are presented. This figure can be from 32 to 70 inches. Therefore, it is quite easy to demonstrate to the client the advantages of the proposed product. When it comes to a product with a large number of small components, such an opportunity is a profitable solution. The "picture" can be enlarged, and colorful photos and informative descriptions will effectively show the advantages of the product from different angles.
7. High degree of protection against vandalism
Any technique in the perception of most people looks like something fragile and requires special protection. It is this factor that can influence the somewhat prejudiced attitude towards the equipment that is used for digital kiosks. However, their developers are well aware themselves: what is in the open space must be effectively protected from the adverse effects of the environment and the potential actions of intruders.
All of the above are not just big words. There are special tests that are designed to verify the reliability of a digital kiosk monitor. One such test is called UL-60950. It manifests itself in the fact that the strength of the display is tested by dropping a ball, the weight of which is at around 0.5 kg, from a height of 1.3 meters. This means that interactive panels can be used in crowded places without worrying about their safety. Therefore, arguments about the fragility of digital kiosks are unfounded.
8. Effective modern technologies
Most digital kiosk monitors use special LED backlights, which are characterized by high resolution. At the same time, energy consumption is at a low level. In comparison, current digital kiosk equipment uses 50 or even 75% less power to keep monitors running than was required by the first such devices. This circumstance testifies in favor of the fact that maintaining the functionality of digital kiosks does not require special costs. The equipment is reliable, resistant to adverse mechanical stress and energy efficient. In addition to the direct advantages of this ad format, there are added advantages associated with the ease of operation of a digital kiosk.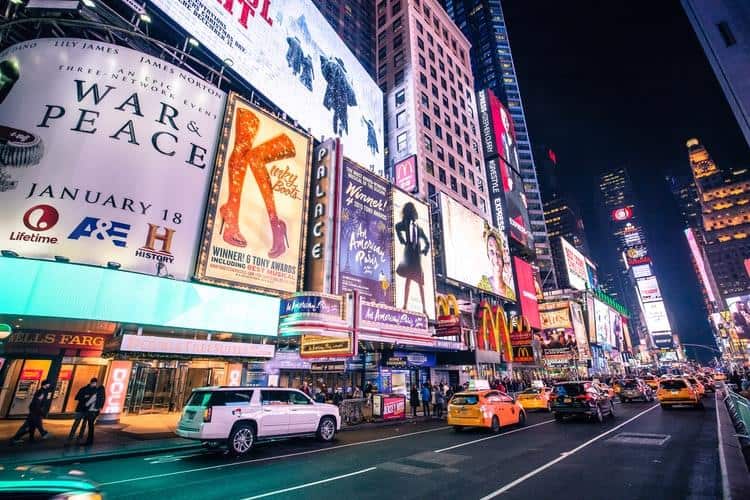 9. Using a digital kiosk for self-service
Perhaps this is one of the most effective digital kiosk options. People who are accustomed to online shopping can choose things of interest in a convenient format and place an order. The main thing is that the menu is built correctly, and the client can make a purchase without any difficulties. To do this, you need to take care of the following aspects:
beautifully present the product;
notify about all discounts and promotions offered by the store;
offer to make a purchase in a few clicks.
For those who know their size well, do not like to wander around the shops for a long time and feel tired of waiting for their turn in the fitting room, this purchase format is optimal.
10. Digital kiosks can be used in the internal work of the company
Apart from the direct advertising function, digital kiosk monitors can also be used for other purposes. Companies that have already appreciated their advantages often use such equipment for video conferencing, exhibitions, and intra-corporate presentations. This means that using this tool, you can effectively communicate not only with customers, but within the company.
Summing up …
A digital kiosk is a versatile and functional way to more effectively conduct advertising campaigns, sell online, and notify your customers about promotions and discounts. And it is also an opportunity to strengthen the work of the company's offline stores, making the interaction between them closer and more efficient. In addition to their functional advantages, digital kiosks also have purely practical advantages. They can withstand heavy operating loads and are not afraid of mechanical stress.