Nowadays there are plenty of opportunities in the lives of businesses to get the most out of their conversion-boosting campaigns. The most popular interfaces where these campaigns appear are the social media interfaces.
TikTok, Twitter, Facebook, or Instagram, we can talk about any of them, you've probably run into ads on these surfaces. This is no coincidence, as marketing campaigns can be run under extremely favorable conditions on these.
In the following you can read interesting things about TikTok Ads, we will show you how you can run excellent campaigns on this platform.
Why TikTok?
TikTok is one of the latest and perhaps most popular social media interfaces primarily for entertainment. In terms of the user base, the age range is extremely wide, you can find people from 14 years to 60 years old.
Statistics show that in 2021, the platform may have more than 1 billion active users. It is a huge number, especially considering that the current stable version of TikTok was only released 3 years ago.
These numbers and figures can already be quite convincing, as you can certainly find your target group from the 1 billion users and a wide range of age groups, but let us look deeper than that. Using this interface for marketing purposes – including communication and conversion-boosting campaigns – is a fairly recent practice, because this option has only been available for 2 years and businesses have been using it regularly for 1 year.
But is it worth it? Will it reimburse you the price of the advertising? How much do you have to spend at all? Such and similar questions may have arisen in you, and so that no question mark remains in your head, we will now give an answer to all of them.
We say yes, it is definitely worth using TikTok if your goal is to increase your conversion rate. Why? Because:
You can find your target group in one place.
You can use audiovisual elements that make it easier to break the barrier of attention.
50% of users are willing to try new things, so your conversions may show unexpected numbers.
Here, users will watch your video content at a higher percentage, as they basically do this activity, unlike other social media interfaces.
You can create a direct link between your website and your ad, so potential buyers can be on your webshop with just one click, which will boost your conversions effectively.
Another advantage of TikTok is that few people currently advertise on the interface, so the level of advertising noise is still low. However, each medal has 2 sides, what could be the bump?
The problem is that this social media interface is the most expensive to advertise. A plain-to-video ad costs $ 10 per view, and the advertiser must pay in advance for 700 views.
Of course, 700 views are very small, as if you count on an average conversion rate of 2-2.5%, that would mean 17 new buyers, which is guaranteed not to bring you back your $ 7,000, unless you sell Ferrari cars. However, also keep in mind that TikTok has a higher-than-average conversion rate.
With this information in mind, we recommend that you join a TikTok campaign if your target audience is primarily the younger age group, as they are the ones who are most active in this interface and they are the ones who can produce higher than average conversions. Nor is it a negligible fact that members of this age group today show a greater willingness to try new things.
TikTok Ads
As already mentioned, the essence of the platform is to upload video content and users watch these movies. This is a very important factor when it comes to creating ads here.
An ad lasts an average of 10-15 seconds, also preventing users from spinning your content due to its length. We recommend that you keep this length as well.
Now you must be wondering, okay, but what does an effective conversion-boosting campaign look like? What practices are there and what elements are worth displaying in your ad? Here are some tips to keep in mind before cutting into creating your content:
Think of the device
The platform is used 99% in the form of a mobile application despite it is available from a desktop device too. With this information in mind, creating a mobile-optimized material is the cornerstone. This is necessary for two reasons:
To avoid your ad being confusing. Users should not realize that there is something different than the videos they have seen before, as this will result in instant rewinding in a large percentage of cases.
TikTok will block your ad. In this case, unfortunately, you have to start producing content again, which can cause you to waste time and money.
It is important to think vertically, try to place each element in this way. To talk about specifics, here are some parameters that can help your work.
We recommend that you use the 9:16 aspect ratio, as this is the best way to get the most out of your phone screens. Create your material in 720×1280 resolution and MP4 format. If you follow these parameters, the basics of your ad are already in place.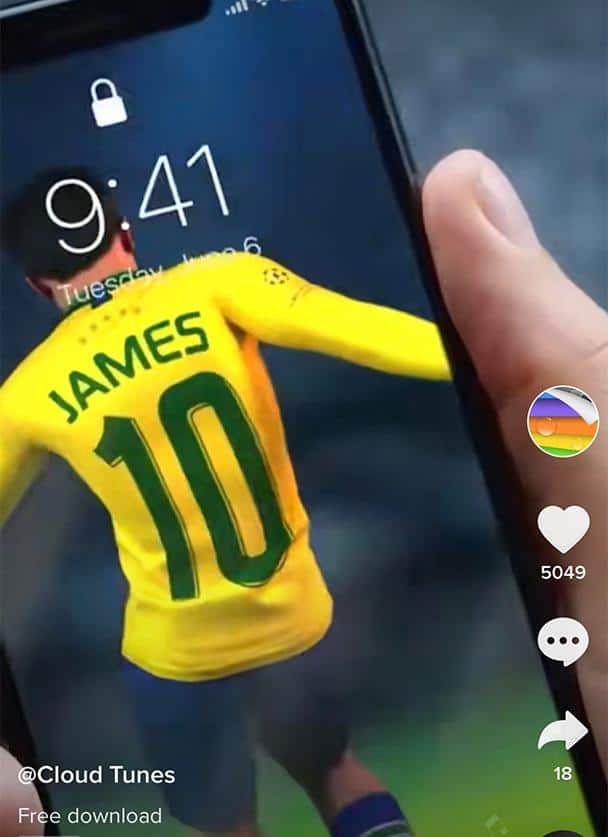 Achieve immediate effect
It is typical in the circle of TikTok users that if something does not pique their interest, or they simply see content that does not interest them, they relentlessly move on to the next video. You should avoid this typical behavior.
The focus is on the first few seconds, here you need to grab your attention as this will allow you to maximize your conversion rate. The best way to do this is to take advantage of the opportunities offered by audiovisual tools.
Use a human voice at the beginning of your ad. This is important because the human voice inspires confidence and has the ability to attract attention. At the very first it is useful if it starts with a sound imitating word such as "psst", this is an old established habit in radio commercials and believe us, it is very effective.
A huge advantage of audiovisual is that you can combine the aforementioned auditory element with visual materials. And you have to do that. Apply eye-catching colors, images, text alongside the human voice.
However, it mustn't matter what kind of companion content you use. The colors should match the colors of your webshop and the style of the entire ad should adapt to your own style. Also, avoid overly flashy colors as they have an ominous effect and do not radiate quality.
Placement is key
It does not matter how you display the content of your ad on the platform. In order for your campaign to reach the desired goal, you need to know the specifics of TikTok and place the elements of the ad accordingly.
Be sure to use textual content, including short and concise CTAs. But why is this necessary?
Text content emphasizes what the entire ad has to say. This is the element that burns even more into the user's brain, what is what you want to say. This is because it takes two senses to receive the message at the same time, making both the eyes and the ears work, which is making it easier to remember.
Be sure to place the CTA in the center of the video, because this will be certainly not obscured by the TikTok header and the options displayed in this way. However, a well-formulated and positioned CTA is far from enough.
Make sure your brand or product is also the focus of your entire campaign. This is best achieved in the same way with placement. Make the name of your product appear in the middle and try to highlight all its benefits.
Background music
Who would not be happy to hear pleasant music? Well, right? Of course, everyone.
It is important to always have some nice background music under your ad. This is important because music has a pleasant effect on the human brain. It fills you with confidence and a good mood.
If users feel good about seeing your ad, they will be more likely to associate that feeling with your brand or product, and your conversion rate will increase at a much higher rate. Of course, not all melodies affect people in the same way, so we recommend that you do research among your target audience about this.
Be true to yourself
Which do you think is better, one-time shopping or multiple shopping? What a silly question, is not it? Of course, the goal is always to get as many loyal customers as possible.
To achieve this, you need to include your unique characteristics. Your ad must also include the image of your webshop. This plays a prominent role, as it increases the chances of you getting recurrent customers after viewing your ad.
Show your webshop colors, motto, and distinctive symbols as these are the elements that people use to recognize you. All this, of course, is in a place where TikTok users are sure to notice.
The mandatory last step
Unfortunately, it is not over yet. Now you know how to build an effective TikTok campaign. But how do you know if your ad is good for your target audience?
Never forget the preliminary analysis. Never skip this step, as this will be the level that puts the icing on the cake. The analysis will find out if your campaign is as effective as you imagined.
There are two ways to find it out:
Ask your target audience
The easiest way to find out if your campaign is really effective is to ask the people who are most important to you, who are the members of your target audience. They are the ones who can provide the best information.
It is best practice to send your video material to members of your target group and attach a questionnaire in which they can express their views. With this method, you can learn very useful information about how your ad is expected to perform and what you need to change.
A / B tests
Another very effective way is to run an A / B test on your ad. A / B tests also show which elements perform well and which perform poorly, but do not provide specific information.
The point of this analytical method is to run 2 campaigns in a parallel way and measure their effectiveness. Of course, at the end of the research, based on the information you receive, you can decide which of your campaigns you will use live.
This has two disadvantages. Unfortunately, you have to produce your TikTok video twice, and it's a good idea to use different elements in both. This means that twice as much time is consumed by the manufacturing process.
The other downside is that you have to pay twice for the campaign period. So if you count the minimum $ 7,000, for an A / B test, it will be $ 14,000.
Do not be put off by this, because after running the A / B test, you'll be able to run the most perfect ad, which is hugely important if your goal is to increase your conversion rate.
Whichever method of analysis you choose, it is very important that you listen to the data you receive, as this will allow you to fully tailor your ad to the needs of your target audience. Believe us, this is the key to growing your purchases with TikTok.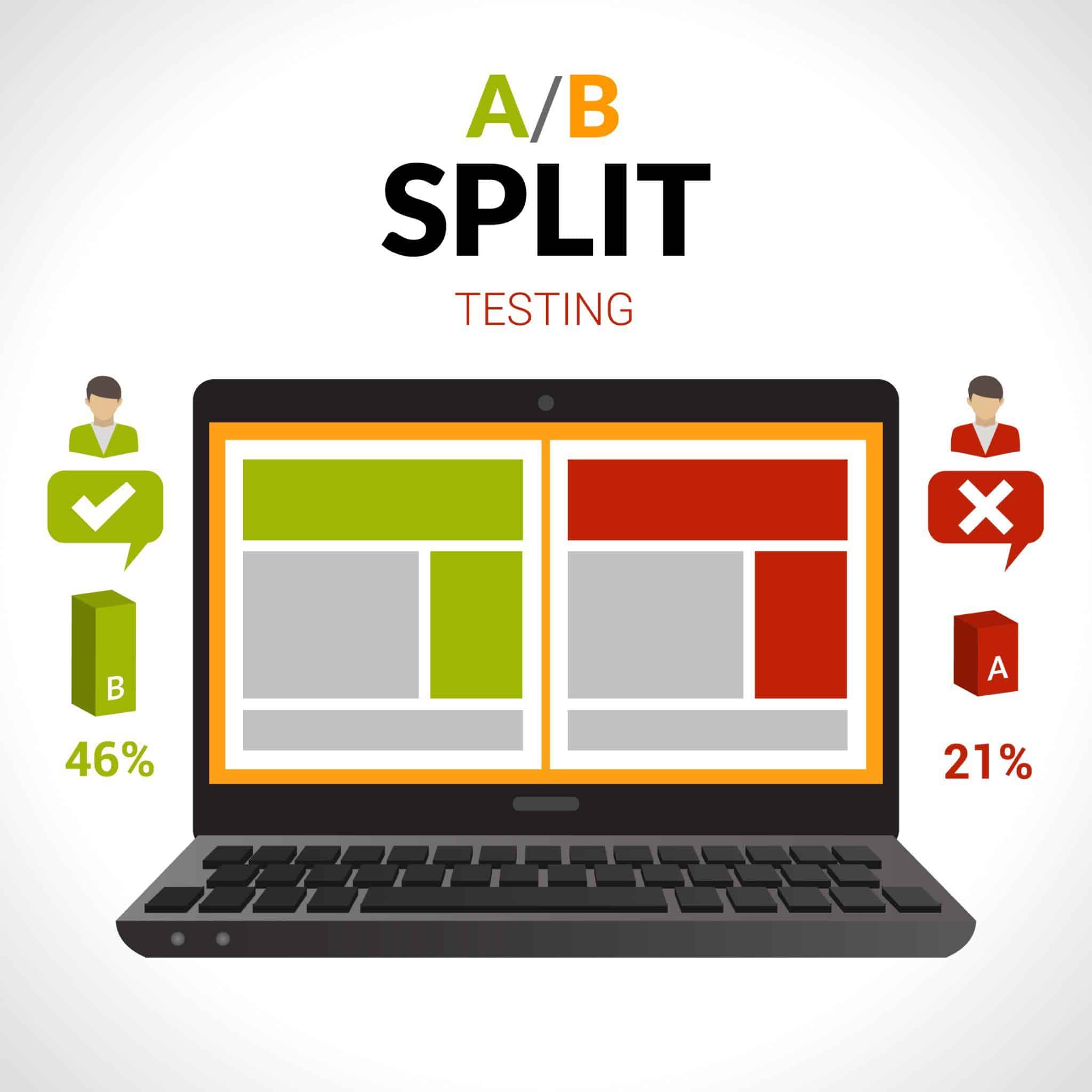 Final thoughts about TikTok Ads
Using TikTok Ads has huge potential if you want to increase your conversions with social media.
Although you may have read that this is currently one of the most expensive platforms where you can advertise online, we encourage you to use the opportunities provided by the site.
Audiovisual options will always stand out among the ads and it would be a crime to miss them. Follow our tips and boost your conversion rate on your TikTok Ads.