Want to know how to contact social media influencers the right way to talk about your brand, product, or event? What is essential about communicating with opinion leaders and increasing loyalty from working with them? How to negotiate a partnership with an influencer? Find the answers to these and many other questions in this article.
Who Are the Influencers And What Are Their Benefits
More and more people are buying online only after reading customer reviews. If a potential client sees a product advertised by a favorite influencer, the trust in the product used by a famous person increases. Statistics show that 71% of people make a purchasing decision based on a recommendation on social media, and 84% trust online reviews.
People buy from people, a well-known truth that works great in marketing. And businesses need to interact with other people. Thus, a brand needs a human face: recommendations, word of mouth, and spreading the word about it in the real world. But you can obtain almost all of the coverage of publications and mentions in the media and social networks free of charge. However, you must work with influencer marketing to achieve such a result.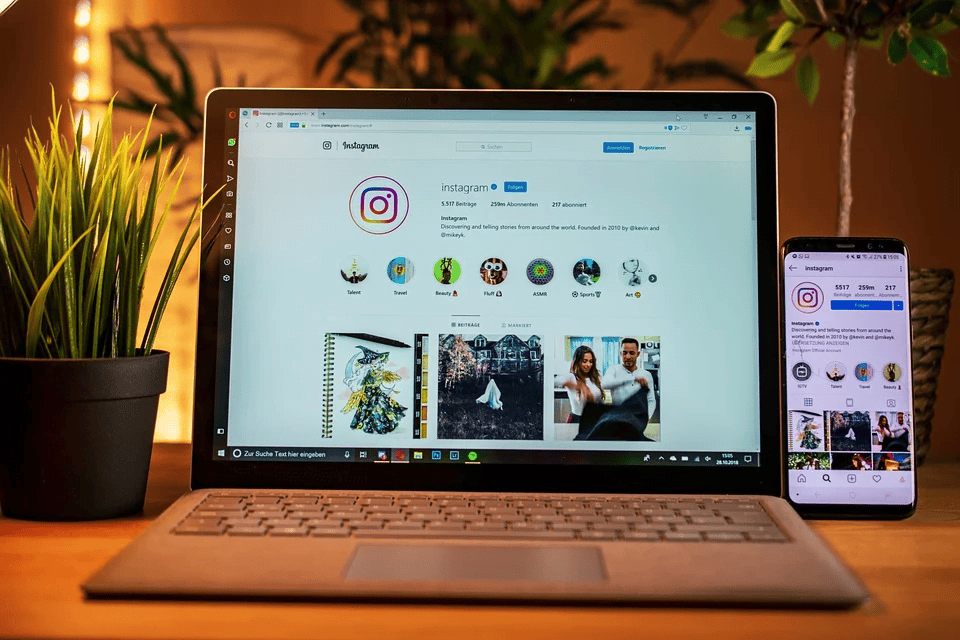 URL: https://cdn.pixabay.com/photo/2018/10/29/15/31/laptop-3781384_960_720.jpg
So who are influencers? These are people who have their topics or niche for work. They often write exclusively about themselves, their lives, and working cases in their field. These can be people who promote some tiny business of their own. Otherwise, they work as HR or marketing specialists and discuss their life experiences. Usually, an influencer has up to 10,000 followers. They have very lively topics on their pages; everything is accurate and true.
There are no ads in their posts. And if there are any, they are in small numbers and usually published for free. So when do you need influencers? In cases when you have a narrow niche, a small or medium-sized business, a unique product, and not a very large team. And here, it's better to have 10, 20, or 30 clients a month, but to build a relationship with them so that they become your regular customers, and then high sales will only be a matter of time.
Cooperation with an influencer is necessary if you're launching a new product. It's an informational occasion to perform your product, reach people and generate interest in your brand. Your task is to make people interested in your brand and get feedback from your customers. In addition, you can also work with an influencer to promote an existing product or service to get a new audience.
Even if the opinion leader only has 300-500 subscribers, but they are active and engaged, you'll get 300-500 people to hear about your new product if you advertise successfully. And if you're promoted by someone with a good reputation, personal connections, an active lifestyle, and broad interests, it strengthens your brand. It's how you develop your brand image and build your army of supporters for your product.
By building loyalty with influencers, you engage your end users, creating a community that already knows about your brand and is ready to support you. If you doubt the truth of this statement, however, we suggest you go to Best Writers Online writing service, where you can easily find an expert who provides decisive proof (with brand examples).
How to Contact With Influencers
Next, you'll find super-valuable information that will help you find common ground with any influencer. The key is to know what steps you need to take to work with opinion leaders. And if the information below isn't enough, feel free to go to the Writing Judge custom writing website, where you can choose an expert who will give you all the information you need.
# 1 Step: Select a Product and Set a Goal
When entering the information field with an advertisement, it's crucial to describe the product you represent clearly. And, of course, don't forget about the ad's purpose. For example, you can promote a brand or discuss product features that your competitors don't have. Next, you should define the goal and expectations of the influencer ad.
So it can be to increase awareness, create User-generated content (UGC), and engage new customers. For example, your brand sells macaroons. You want to increase your brand awareness and make a gift to a particular influencer or food blogger. And what do you think your brand sells or any brand in that niche?
At this point, the brand doesn't sell sweets but a dynamic presentation service. First, your company demonstrates how you can give a box of goodies. Then, in the same way, you can promote a brand or feature of your product — for instance, only eco-friendly and gluten-free dough. Then after each step, you can see the table for easy understanding.
Select a Product and Set a Goal
What are you advertising?
For what purpose?
What expectations?
What's the concept?
What's the timeline?
# 2 Step: Find and Choose Influencers
The next step is to prepare the concept of interaction with the top social media influencers. First, consider the timing and the approaches. For example, you plan to contact one influencer in one week, another in the following week, or several opinion leaders within the same time frame. Next, search for appropriate social media influencers in industry networking among acquaintances and colleagues.
You can also do an in-depth study of your target audience. This option may take some time because first, you have to ask your clients whose opinions they listen to and who they follow on social networks, and the opinion leaders are the authorities in the industry. Then, study experts in the media industry in your region who specialize in the subject you're interested in. Also, try to find micro-influencers among your clients. For example, open your customer's social media page and see what they talk about in their profile and how they interact with the audience.
You may see someone in your user who can help your brand grow. We also recommend going through the client's subscriptions. Analyze the bloggers this person already trusts, and then find one among them who is close to your topic. Once you have chosen the right influencers for your business or brand, conduct a profile analysis. First, evaluate your audience's engagement: divide the number of followers by the number of likes and publications.
A figure of at least 5% is considered good. Next, assess the number of ads in the profile and readers' reactions to publications of this nature. Finally, it's essential to determine your product or service's relevance concerning the influencer's values. For example, you sell sweet, calorie-dense cakes, while as an influencer, you want to contact fonds of sport and a healthy lifestyle. In that case, your product won't be relevant.
The brand and the influencer must have the same values, mission, and a particular view of the world. Looking at the world from different angles, you'll never find a common language to discuss important things. But sometimes, your values are identical to your influencer, but it's difficult for you to communicate with unfamiliar people. In this case, hiring an essay writer who can help you with this issue makes sense.
Find Influencers
Industry networking
In-depth study of the target audience
Researching industry media experts
See Influencers in customers
Check customer subscriptions
Choose Influencers
Check engagement
Evaluate the amount of advertising
Assess the relevance of your product
Find shared values
# 3 Step: Prepare an Offer
URL: https://cdn.pixabay.com/photo/2018/03/07/08/13/note-3205464_960_720.jpg
The next step is to prepare an offer for the opinion leader. You can start with the simplest one — influencer partnership. This option assumes that you can talk about the influencer, and the influencer can speak about you or your product, event, or service. It costs you nothing to post about this person, discuss his blog or business, quote, or answer a question.
For example, your business is related to the topic of sports. Ask the influencer what they think about sugar, exercise, etc. Then publish the answer with a note on your page. In return for such a simple action, you'll get coverage, interaction, and reposts from the influencer because they enjoy reading about themselves.
In addition, you can give the opinion leader a gift for their cooperation: a product from your brand, a service, or an invitation to an event you organize. Next, offer product testing and a personalized discount for influencer subscribers, increasing coverage and engagement and giving value to the influencer and their followers.
Prepare an offer
Influencer partnership
Gift
Invitation to the event
Product testing
Personalized discount for influencer subscribers
# 4 Step: Communication With Influencers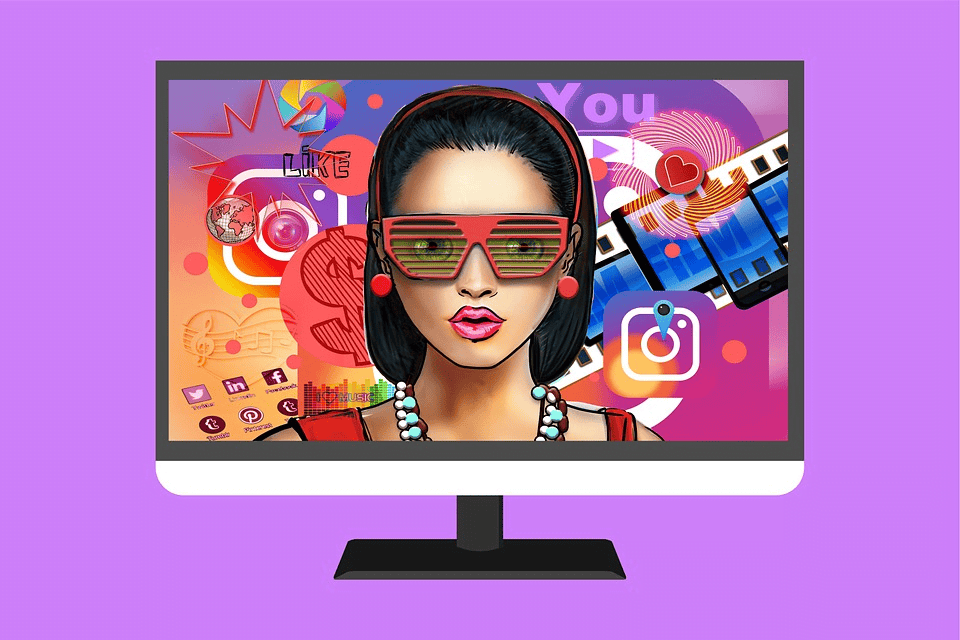 URL: https://cdn.pixabay.com/photo/2022/01/29/13/08/computer-screen-6977452_960_720.jpg
The next step is to organize communication with the influencer and reach out to them on Instagram. Address the opinion leader personally, and be sure to introduce yourself. Give a sincere compliment to their profile, and pay attention to their expertise. End your message with a question: "Would you like to…?", "What do you think about it?", "Are you ready to interact with us?", "Let's define the format."
Communication with influencers
Personalized message
Introduce yourself
Give a sincere compliment
Don't write all the information in the first message
Conclude with a question
# 5 Step: Implement the Campaign
The next step is implementing the campaign and the obligatory request monitoring, processing comments, and working with feedback. You should pay attention to what people wrote after the influencer's publication, the information on your business, and what you got as a result.
Implement the campaign
Monitor requests in direct
Control and processing of comments
Working with feedback
# 6 Step: Audit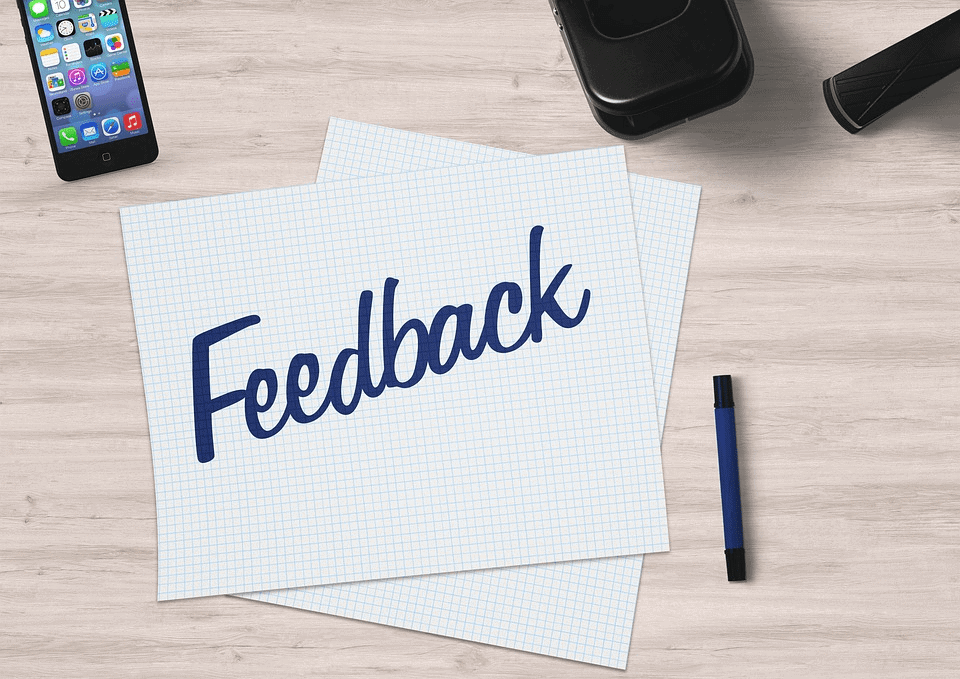 URL: https://cdn.pixabay.com/photo/2018/05/14/16/42/desk-3400724_960_720.jpg
After you finish your collaboration:
✔️ Ask the influencer for reader feedback.
✔️ Ask for statistics, add them to the database, and agree on future cooperation.
✔️ Ask the opinion leader what topics they would still be interested in working on and what brands to work with.
Audit
Request a review of the influencer
Request brand review
Request statistics
Enter into the database
Negotiate the future
Choose the Right Influencers
Consider increasing users' engagement with your brand without a big advertising budget. It's essential to create a great product in the beginning so that people want to talk about it themselves. Then, allow the influencer to interact with your product, brand, and community. It's vital to hold common values with this person and declare them to your readers and followers.
This way, you can gather like-minded brand ambassadors around your product. We live in social media, where high-quality and beautiful content is significant. If your business has offline outlets, give the person the opportunity to create content on the spot. Take care of the lighting and a photo area so that the influencer can get great content for their social media when interacting with your brand. Find a list of tools available to activate the influencer below:
✔️ Mini Interviews. Invite the person for a short conversation, ask them questions that resonate with your goals, and prepare a blog post, website, or social media post.
✔️ Organize a live chat with the expert. Announce this on social networks or your site and discuss topics of interest to the audience.
✔️ Conduct a photo shoot or particular project. You can add captions to the photo as influencers' quotes on a specific problem or issue.
So, build the right relationship with influencers. Collect all the contacts, notes, peculiarities of opinion leaders' work, feedback, and results in one database. Working with an opinion leader is not a one-time deal. And even if you change jobs or launch a new brand, you'll have proven influencers with whom you already have significant experience. Remember, the result of working with an influencer is not always direct sales. Its essence is loyalty and increasing recognition.
How To Contact Social Media Influencers for marketing
So it would help if you performed so that the customer will remember you even after a month, three, five, and so on. All this can be achieved by creating fantastic ideas and creatives and working with interesting and bright people. Develop a personal brand so that you're known by name. If you're an SMM specialist, business owner, or expert, you should be recognized and associated with making great products. And, of course, learn to influence and change people's lives.