If you're looking to supercharge your lead generation efforts, LinkedIn is the platform for you. By leveraging its exclusive features and an audience of professionals, businesses can use this tool to foster leads and extend their customer base.
In this blog post, we offer practical tips on optimizing LinkedIn's capabilities for maximum success in the realm of lead generation strategies, so get ready to stay ahead with these essential tactics!
Key Takeaways
Maximize lead generation on LinkedIn with specialized features, unique tools, and advanced tactics.
Utilize Sales Navigator & Campaign Manager to optimize ad performance and track conversions.
Leverage personalized outreach, omnichannel marketing & competitor analysis for a competitive edge in the B2B marketplace.
The Power of LinkedIn for Lead Generation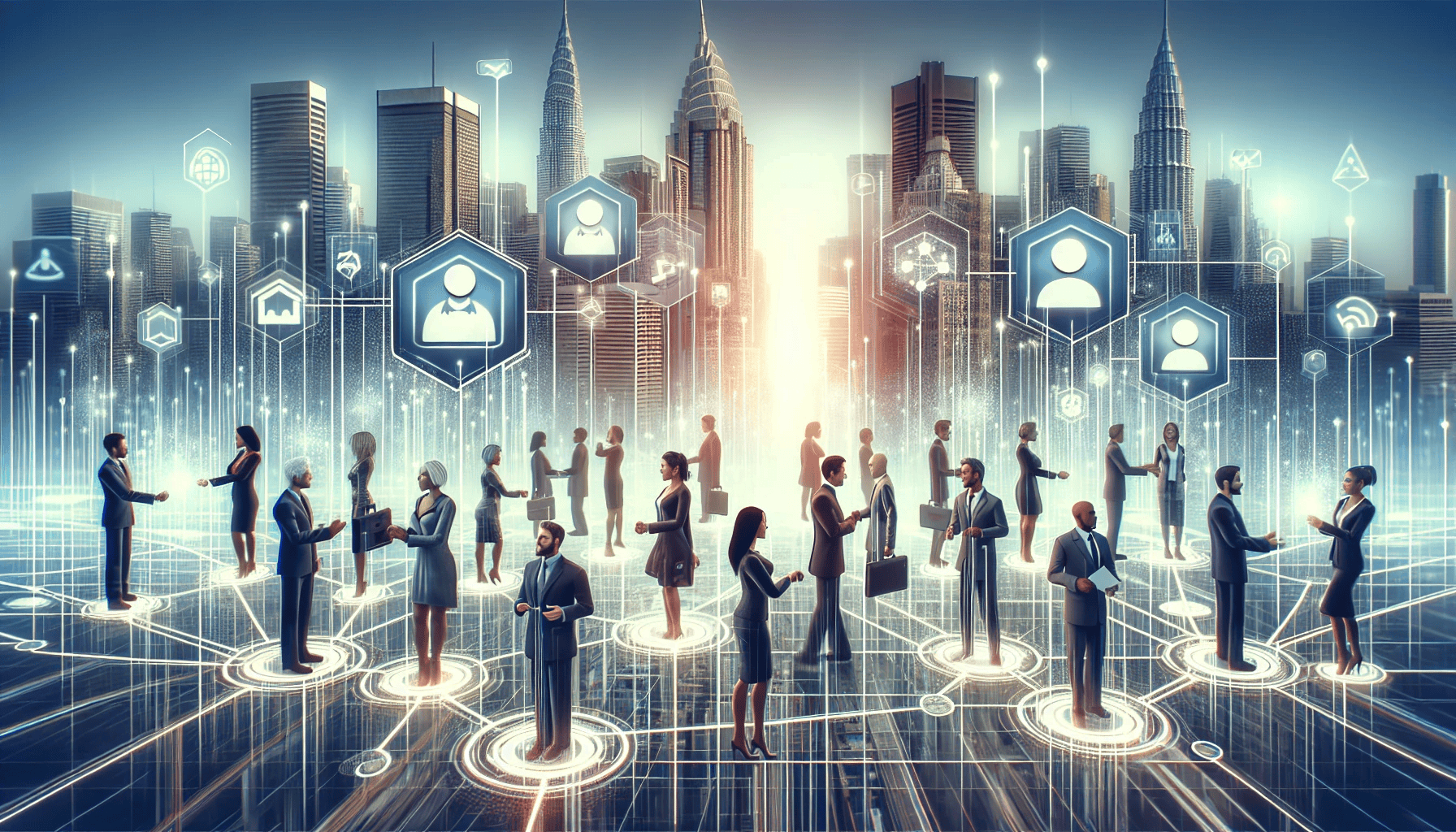 Lead generation on LinkedIn is extremely efficient due to its effective targeting filters and comprehensive analytics. The platform excels at finding the right audience for educational content, whereas entertainment or lifestyle-based postings are more popular across other social media sites.
Maximize success with lead generation strategies through LinkedIn marketing tactics such as matched audiences and company targeting can be used in combination with creating custom buyer personas that will ensure maximum results when trying to generate leads using this specialized network.
Utilizing LinkedIn's Unique Features
Generating leads using LinkedIn provides a host of advantages, such as the availability of unique tools like Sales Navigator and Groups. With these platforms, you can create targeted prospect lists to conduct lead searches with tailored recommendations according to personas.
What's more is that groups give an ideal platform for interacting with industry leaders and boosting your network by optimizing one's profile through valuable content shares while connecting other members in relevant conversations on the platform – benefits inaccessible via many different social media sites.
All this makes LinkedIn particularly advantageous when it comes to creating opportunities for generating leads compared to those outlets.
Comparing LinkedIn to Other Social Media Platforms
LinkedIn stands out from other social media platforms with features such as professional networking, InMail capabilities, and specific targeting for professional profiles. This platform has a higher conversion rate compared to others and builds trust among users due to its credibility. Users primarily consist of millennials between the ages 25-34 who are focused on advancing their careers or exploring business prospects.
Content shared is mainly blog posts, written articles, and long form guides that have proved successful when distributed through LinkedIn's channels, which boast an impressive engagement level ranging from 2%-6% depending on what is posted.
It drives more than half the traffic directed towards B2B websites while also providing 80% of leads related to companies involved in social media marketing making it one of the most sought after tools by marketers today.
Essential LinkedIn Lead Generation Tools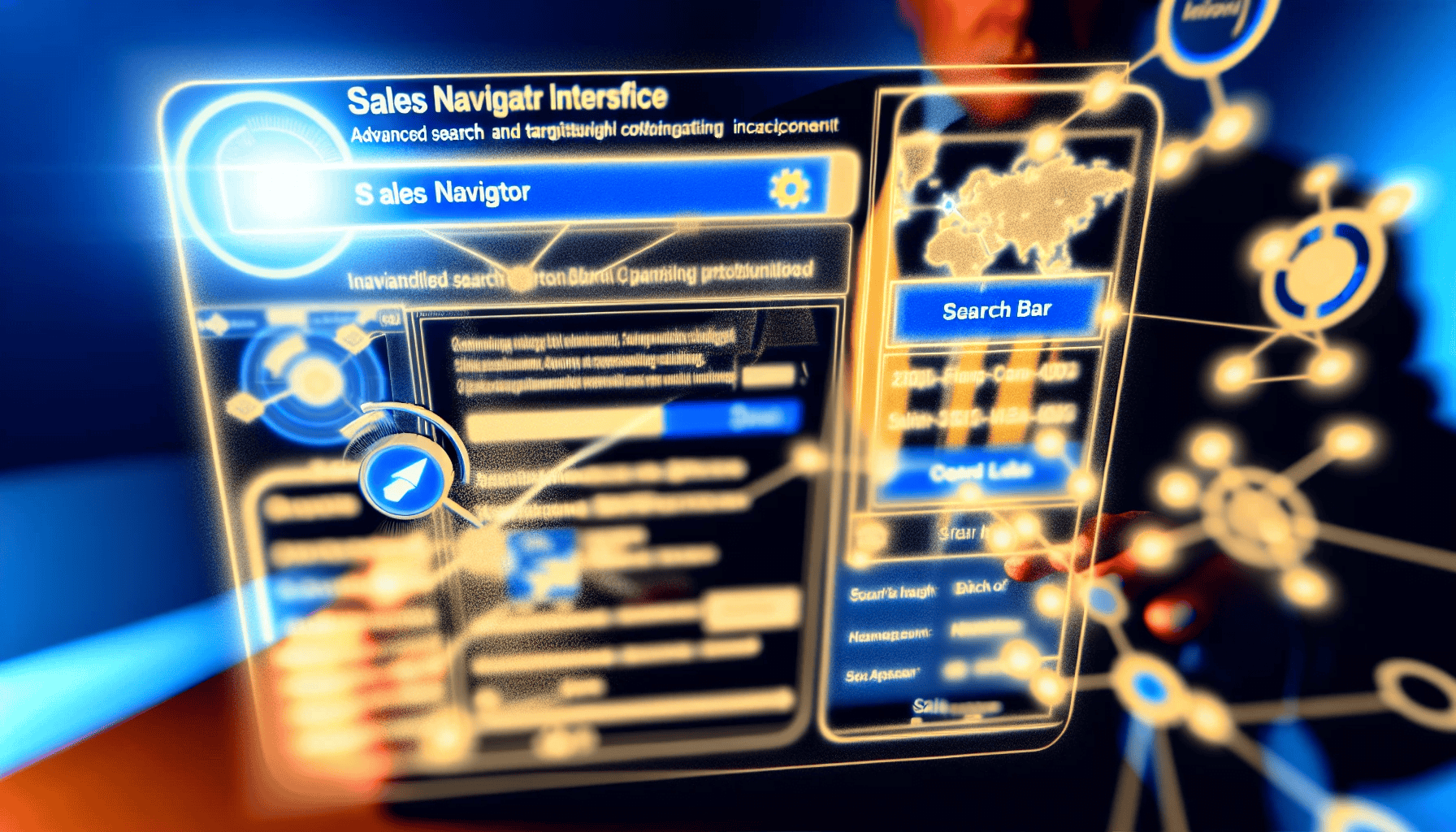 For successful lead generation, LinkedIn offers a range of tools such as the Sales Navigator and Campaign Manager which can be used to enhance your efforts. Automation on social media enables you to obtain insightful data for optimizing strategies while leveraging all that LinkedIn has to offer in regards to generating leads.
LinkedIn Sales Navigator
LinkedIn Sales Navigator is a robust program created to assist sales representatives in nurturing connections and enhancing business transactions. This platform provides users the capability to:
Track down eligible potential leads then store them for future prospecting endeavors
Utilize sophisticated search filters so you can spot your most pertinent targets
Receive immediate alerts on leads or accounts that they are tracking
Personalize their outreach tactics when interacting with prospects
Sales Navigator serves as an indispensable asset for people working in sales who are attempting to refine lead generation procedures and improve conversion results. Through its more than 30 search criteria, including enhanced company and individual searchers plus tools like custom lists development, this powerful tool helps take lead acquisition opportunities up several notches which any marketer should benefit from.
Here's how one might use Sales Navigator's features proficiently. The tool offers advanced search filters for pinpointing relevant leads, real-time insights for informed outreach, recommendations for discovering new potential leads, and organizational tools for effective lead management.
LinkedIn Campaign Manager
LinkedIn Campaign Manager is a tool that helps businesses and marketers create, manage, measure, and optimize their campaigns. By being able to specify objectives while targeting your desired audiences with effective creative assets alongside ad budgets in the same hub allows you to get greater results on LinkedIn by reaching out those potential leads effectively.
It provides useful contact information of these people, which facilitates the lead generation process for expanding the customer base. InMail or sponsored content ads are included along with LinkedIn Lead Gen forms. Ads also enable you to collect valuable data from prospective customers such as job titles etc. which again assists greatly in the LinkedIn lead generation strategy building phase when trying marketing promotions via this platform.
Social Media Automation
For successful LinkedIn lead generation, social media automation is indispensable. Automation software like Bulkly simplifies scheduling posts to stay top of mind. This tool is a game-changer for businesses, especially those with a busy schedule. It allows for the strategic planning of content, ensuring that your posts reach your audience at the optimal time. Not only does this save time, but it also increases the chances of your posts being seen and interacted with, which can significantly boost your lead generation efforts on LinkedIn.
Bulkly's automation capabilities extend beyond scheduling, offering features such as content recycling and performance analysis. This means you can keep your best content in rotation and gain insights into what's working and what's not. By automating these tasks, you can focus more on creating quality content and building relationships with potential leads.
Plus, automated tasks such as scheduling posts or sending messages remove manual effort from the equation while still allowing you to reach out on LinkedIn, improving chances of finding quality leads that can help take your business forward!
Crafting Your LinkedIn Profile for Maximum Lead Generation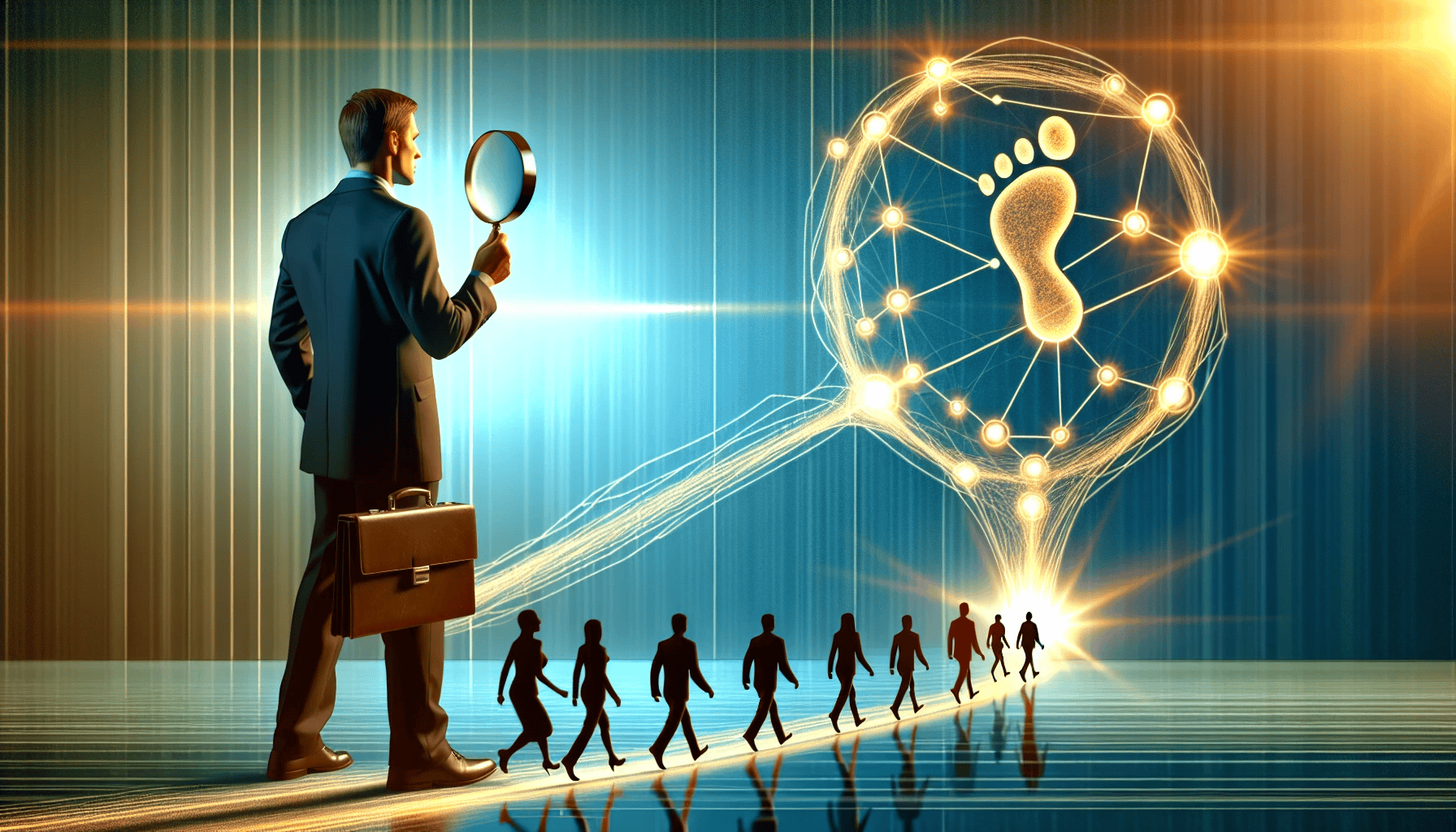 Creating a LinkedIn profile that is capable of drawing leads and delivering maximum benefits can be essential to succeed in the online arena. To attract potential customers and exhibit your skills, it's necessary to combine personal branding with content optimized for SEO purposes. This way you will have greater appeal amongst your target audience and generate more viable leads from using LinkedIn.
Personal Branding
Creating a personal brand on LinkedIn is essential to building trust and securing potential leads. By emphasizing your unique expertise, talents, know-how and successes in an intentional way, you can put yourself front and center as the go-to specialist for interested clients.
Continuous engagement through content production/sharing and social interactions will solidify this image of yours even more while helping with lead generation initiatives too!
SEO-Friendly Content
To gain more leads to your business, optimizing and frequently updating your LinkedIn profile with SEO-friendly content is crucial. Important aspects such as keyword research, captivating titles, well-written text related to the topic you are talking about and clever integration of these keywords all contribute to making a successful digital footprint on this platform.
Incorporating fresh updates that include relevant information plus useful key phrases will help make sure your LinkedIn presence stays high in visibility while ensuring a steady flow of potential customers who can lead to better profits for you.
Building a Strong LinkedIn Presence for Your Business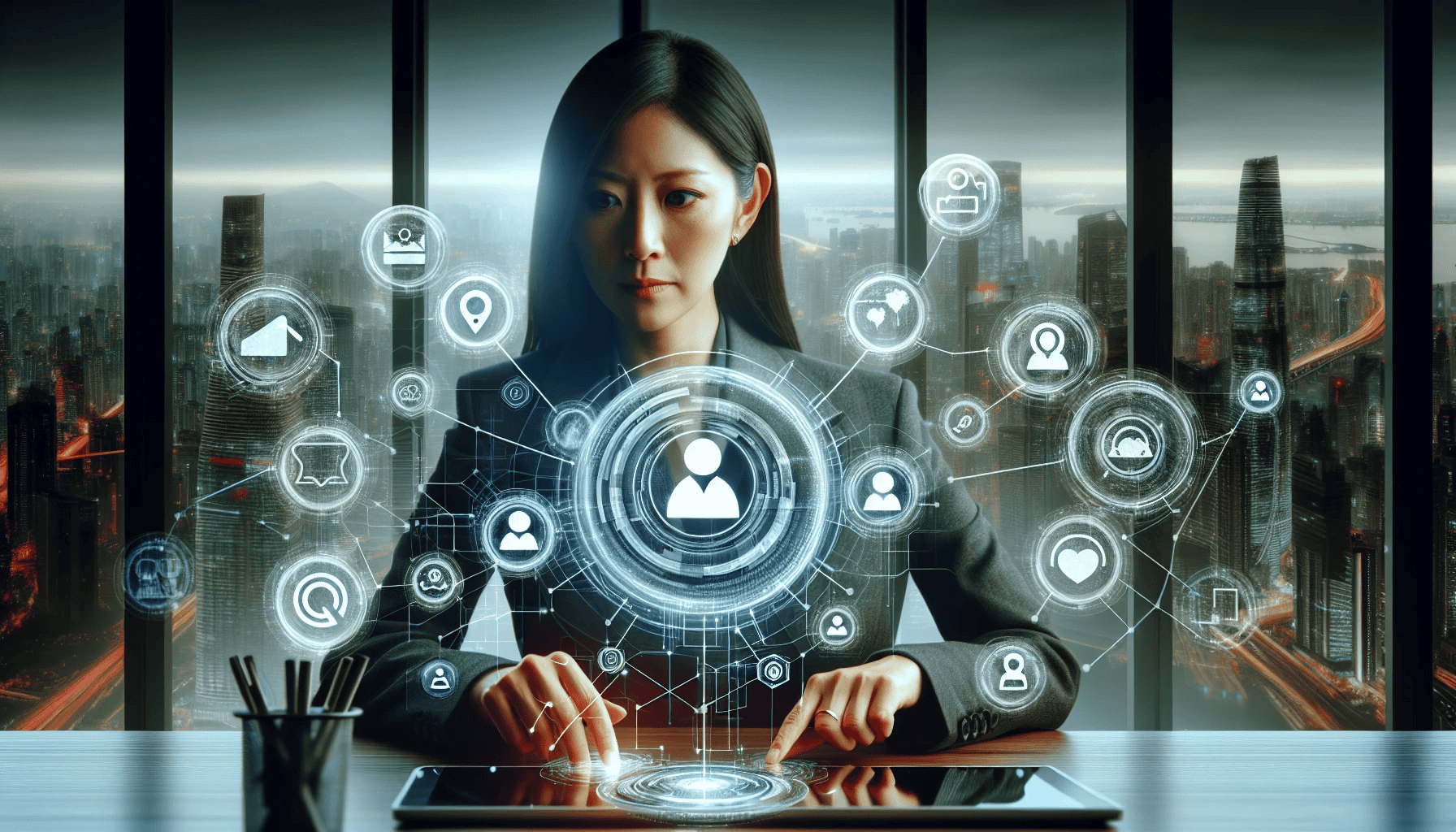 Having a powerful presence on LinkedIn is absolutely vital for successful lead generation. To attract your target audience and create leads, join applicable groups while developing an official LinkedIn Page to share important content.
Developing a LinkedIn Page
Having an optimized LinkedIn Page is essential to capture potential leads and showcase your business' expertise in thought leadership. An ideal profile should include a clear headshot, headline, summary of experiences, list of relevant skills along with endorsements from peers plus reviews or testimonials that verify the quality of work done by you. One must make sure there are accurate contact details for ease-of-access, including any certifications and education qualifications if necessary.
By regularly posting updates on LinkedIn at least once per week (2 to 5 times being preferable), this will help keep followers actively engaged in what your company offers which will attract leads as well as spread awareness about it's presence online via LinkedIn platform alone!
Joining Relevant LinkedIn Groups
Joining LinkedIn Groups related to your industry and sharing impactful content can be an effective way of gaining exposure to your target audience. You should engage in discussions, demonstrate expertise and become a thought leader by posting valuable information regularly with the intention of generating leads. To achieve the best results, it's essential that you remain consistent, authentic and focus on 3-5 groups offering maximum potential for networking opportunities.
Leveraging LinkedIn Ads and Sponsored Content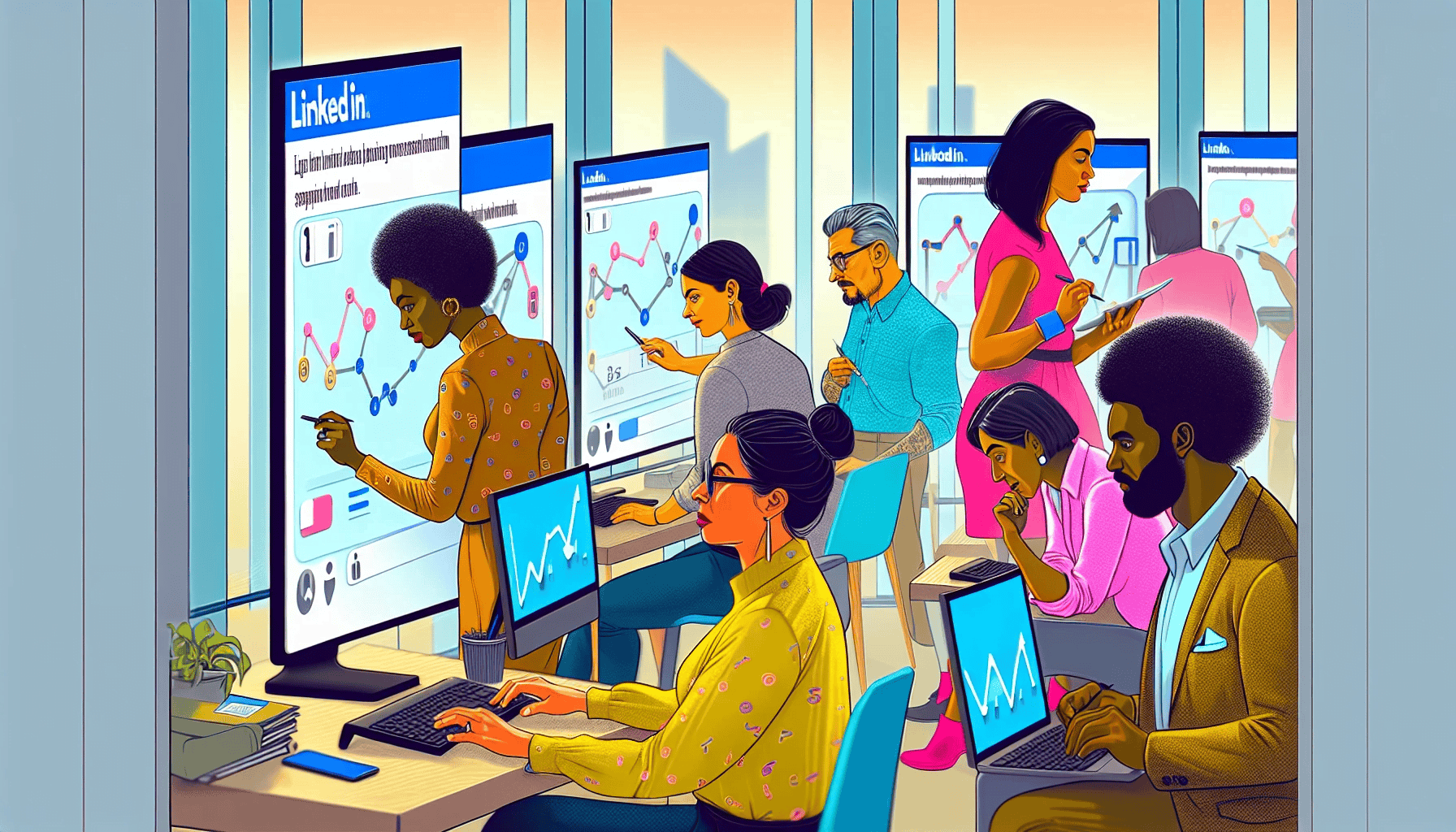 Through LinkedIn Ads and Sponsored Content, businesses can effectively reach their target audience with the potential to generate leads. This form of marketing enables tracking for conversions while measuring campaign success. Leading to maximum lead generation capabilities.
Types of LinkedIn Ads
For businesses looking to increase their lead generation, LinkedIn Ads offers a range of options such as Sponsored Content, InMail and Carousel Ads. These provide the ability to target specific market segments with professionally crafted campaigns that can be optimized for maximum benefits. With text ads you get creative space in which different elements from your products or services can be highlighted while LinkedIn Lead Gen Forms enable an easy way to capture leads on LinkedIn's platform itself. By utilizing these ad strategies available through LinkedIn, companies have greater access than ever before when it comes to leveraging online platforms for successful lead generation initiatives.
Conversion Tracking and Analytics
Campaign Manager by LinkedIn enables you to keep track of your sponsored content and ads in order to evaluate their success. This allows for calculated decisions when it comes to making modifications that can maximize return on investment.
Keeping tabs on impressions, clicks, conversions rates and engagement are the key metrics used to determine which campaigns should stay as-is or be changed up accordingly. Conversion tracking analytics is important for gauging how well advertisements run via LinkedIn's platform, so having an eye out for what's working best will help fine tune any campaign strategy moving forward with utmost efficiency.
Advanced LinkedIn Lead Generation Techniques
With a well-structured LinkedIn lead generation strategy, you can gain an advantage in a heavily contested B2B space. Strategies such as custom outreach, omnichannel marketing and competitor research have the capacity to produce relevant info and strengthen your overall lead generation activities significantly. LinkedIn provides a unique opportunity for marketers looking to maximize their success with leads.
Personalized Outreach
LinkedIn reports that crafting personal outreach messages can result in a significant rise of up to 30% in responses from potential leads. Incorporating dynamic customizations and personalized videos into the message establishes credibility with prospective customers, enhancing the possibility for conversion.
Omnichannel Marketing
Omnichannel marketing makes use of multiple channels to guarantee a unified brand identity, upping the possibility for successful lead generation.
For LinkedIn users, customizing their journey and providing an uninterrupted experience will ensure that their promotional activities make an impact on the designated audience, which helps increase conversion rates.
Competitor Analysis
By studying your competitors' LinkedIn profiles strategies, you can get a better understanding of their strengths and weaknesses. With this knowledge in hand, you are well-positioned to fine tune your own strategy for lead generation. Making it more successful than theirs and thus capturing the attention of even more potential leads.
Final Thoughts on LinkedIn Lead Generation
LinkedIn provides an unmatched opportunity for lead generation, with its specialized features and professional user base surpassing any other social media platform. By using tools like Sales Navigator, Campaign Manager, automated marketing methods and employing more advanced tactics such as personalized outreach along with omnichannel approaches. You can maximize your leads through networking effectively. Do not miss the chance to benefit from this powerful resource – begin utilizing these successful lead-generating strategies today!
Frequently Asked Questions
How to generate leads on LinkedIn?
One way to acquire leads on LinkedIn is for executives of the business to have a visible profile, create an impressive page, and post material that's appropriate. Join groups where potential customers may already be found. It's important to communicate with your target market in order to develop relationships as well as confidence in you or your brand. This can lead directly into generating new leads through LinkedIn activities.
What are the main benefits of using LinkedIn for lead generation?
LinkedIn is an ideal platform for executing lead generation strategies due to its powerful targeting filters and analytics. These tools enable users to pinpoint the desired audience with accuracy, offering in-depth reporting of results.
How can LinkedIn Sales Navigator be used for lead generation?
Sales Navigator offers a great opportunity for businesses to expand their lead generation efforts. It can be used to quickly locate potential customers, key decision makers and even receive personalized recommendations of suitable leads all in one platform.
What are some effective types of LinkedIn Ads for lead generation?
LinkedIn is a social networking site. Ads such as Sponsored Content, Carousel Ads and Sponsored InMail are successful at lead generation, with relevant audiences in mind. Companies can do this. Use them to acquire leads via the platform.
How can I optimize my LinkedIn profile for SEO?
To maximize your visibility on LinkedIn, personalize the URL of your profile page and be sure to fill out all sections. Insert relevant keywords into both the headline and content you share for better SEO results. Make it engaging!