These days, running a company requires dedicating a significant part of your budget to marketing purposes. High levels of competition within most business avenues coupled with the fact that the customers now can almost instantly compare various offers and services mean that without promoting your company in carefully chosen channels, you'll risk losing profits.
But where should your advertising effort be focused? After all, your budget is limited, and extending your ad campaigns to every possible nook and cranny of the Internet might not get you the ROI you're hoping for. One of the best approaches is to concentrate your efforts on some of the biggest social media platforms – Facebook and Instagram. Then, you can decide which one works better for you, based on a number of specific factors, e.g., causing people to visit website or creating a following among certain types of customers.
Although these might feel similar, there are several key differences between Facebook and Instagram that might have an impact on your ad spending. Without further ado, let's start with the first one.
When Budgeting Your Ad Campaigns, First Understand the Specifics of Your Product or Service and Your Target Audience
Unfortunately, more often than not, the amount of money that you can spend on advertisements is not unlimited. Because of that, before you start your marketing effort, you should first determine how can your product or service fit within these two platforms and who are the customers you'll try to reach with your ads.
Instagram Is a Visual-based Platform First and Foremost
Instagram is a social media outlet almost entirely focused on various forms of photo and video content and that is reflected in the sort of products and services most successfully promoted there. Things that are easily presentable such as food, beauty-oriented commodities, or fashion work very well with both the platform and the potential clients who don't tend to dwell too much before making a purchase decision directly.
On the other hand, if what you're offering is less tangible and has qualities that can't be easily marketed via a photo or a story, Instagram might not be the best choice to captivate the attention of your potential customers and convince them to make a purchase.
To illustrate the point, it might be hard to fully describe the capabilities of tools like workflow automation software, paystub generators, or event schedule programs using this platform. Photos or short videos can only convey so much information, and you can't simply list the features under hashtags, as the less you use, the better in terms of engagement.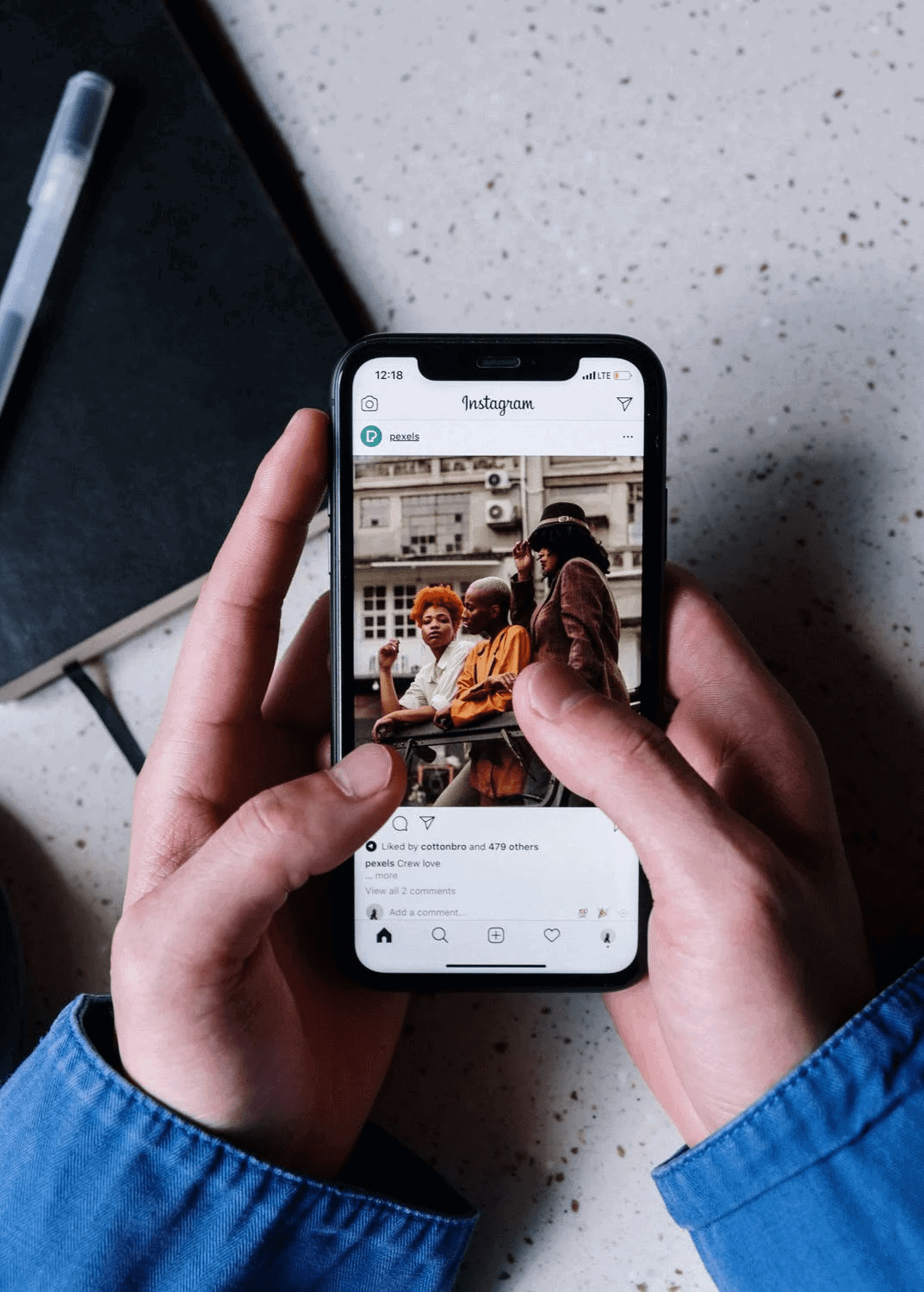 https://www.pexels.com/photo/person-holding-black-samsung-android-smartphone-5053767/
Facebook Is Ultimately a More Popular Platform
If your goal is to reach the widest audience within one platform, then it's a natural choice to allocate most of your marketing budget to Facebook-oriented ads. In fact, this child of Meta company is the most popular social media solution in the entire world, with almost three billion users having registered accounts.
In this regard, Instagram pales in comparison. According to the data released by the Pew Research Center, only about 40% of US adults use Instagram, with the worldwide number of registered users below 1.5 billion. But these numbers don't necessarily have to discourage you from focusing your efforts on Instagram – after all, the demographics these platforms cater to tend to vary a lot.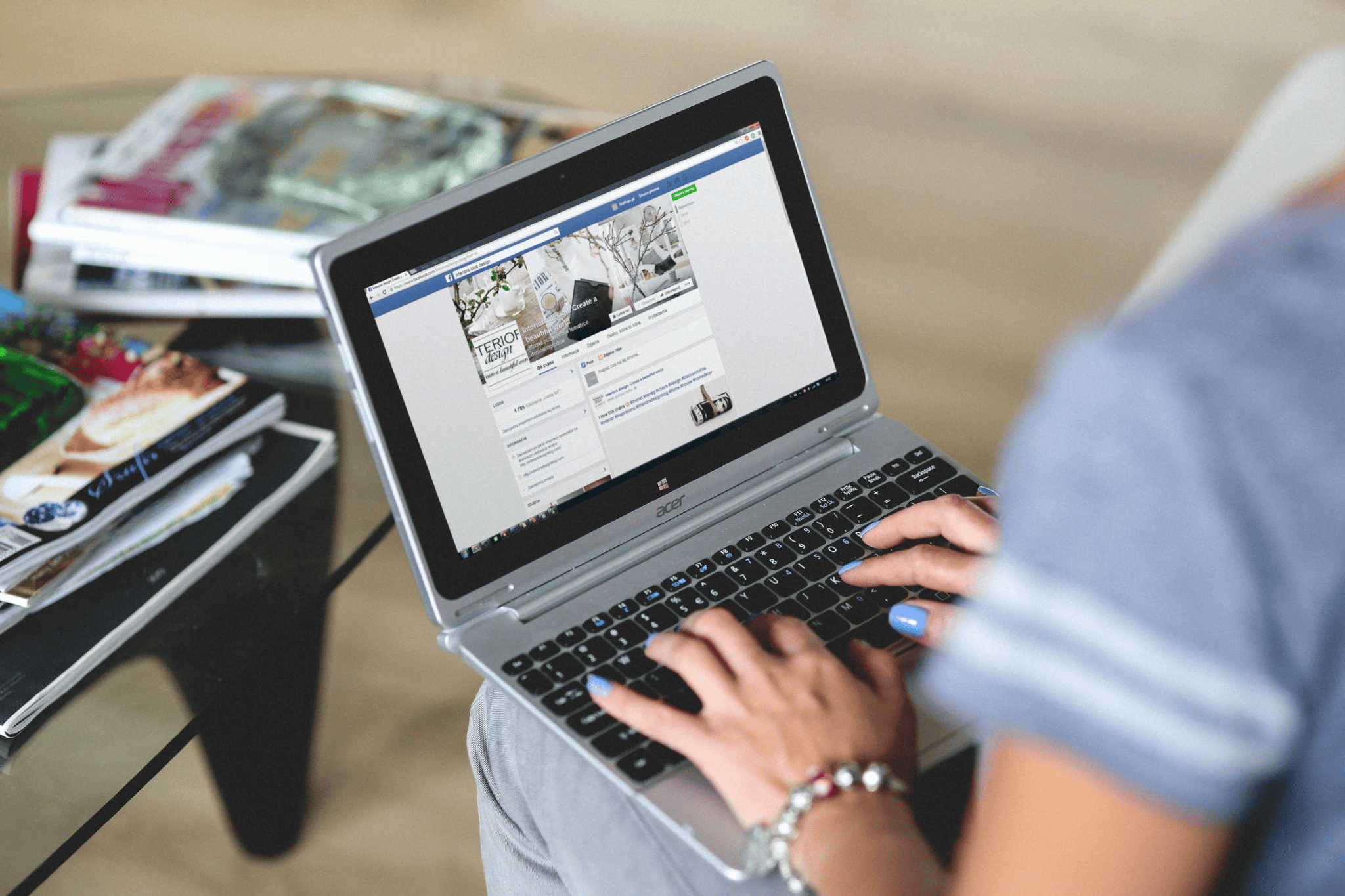 https://www.pexels.com/photo/women-typing-on-the-notebook-6168/
Instagram Is a Youth-oriented Platform
If your business' target audience is centered on young adults and teenagers, Instagram is the more natural choice for your ads. With up to 90% of teens aged 14 to 18 being Instagram users, your ads should have no problem being visible in that demographic. Moreover, the study cited by the article suggests that the vast majority of Gen Z respondents choose Instagram over other platforms for brand engagement.
Unfortunately, this situation works both ways. Instagram is so youth-focused that it spends most of its ad money on them, further reflecting the demographic divide on the platform. To provide an example, only 29% of American users aged 50-64 are registered on the platform, with the number further dropping to a mere 13% in the age group 65+.
That means industries specializing in products or services aimed at the more "mature" target audiences might want to focus their advertising budget predominantly on Facebook ads. In comparison, here the demographics are much more evenly distributed, with over 70% of US netizens aged 30-64 declaring their use of Facebook, and even the 65+ audience sitting at 50%.
If You Cater To a Rural Audience, Choose Facebook for Your Ad Campaigns
The reasoning here is simple enough. According to the Pew Research Center, Instagram may have a significant number of users in urban and suburban areas, but there is a significant dropoff in less developed areas – from over 45% and 41% respectively to barely a quarter of US adults from rural regions using this platform.
On the other hand, Facebook has no significant differences between the number of users, regardless of the region. The countryside demographics stand at a very high level – 67%, meaning there is only a 3% difference between the average number of users in highly urbanized and rural regions. That means businesses that focus on traditionally country-oriented avenues like farming or hunting equipment will have a much better reach on Facebook.
Think About Your Advertising Goals
Once you understand the various aspects of your products or services and the audience you'll be aiming towards, it's time to define your marketing goals. The reality is, those two social media platforms are quite different in that regard too.
If Your Focus Is on Expanding Your Online Presence, Choose Facebook
The truth is, social media outlets are a perfect 'starting point' for a potential customer to find your company and be converted to a reliable client. With its high number of daily users, Facebook is a perfect place for that.
The reasons for that are many. First of all, Facebook is by far the largest in terms of referral shares to e-Commerce sites, dwarfing the competition immensely with a score of 80.4%. For comparison purposes, Instagram comes second at a mere 10.7%.
What that means is essentially Facebook is the go-to place if your aim is to promote your own online shops. It certainly helps that Facebook as a platform is practically built with promoting in mind – after all, it allows both visual content and long text entries, and has dedicated inbuilt tools to help you run your own fan pages. Also, it's worth noting that over 85% of Instagram users are also active on Facebook, meaning that you can focus on FB alone and still tap some of that Instagram user pool.
If You Plan To Sell Directly, Instagram Might Be More Profitable Here
Allocating a significant share of your ads budget to Instagram makes sense if you take into account its average engagement rates. In short, this is a metric tracking the active involvement of your target audience with the sort of content you post. Because of that, it's often used to determine the efficiency of your brand campaigns – after all, getting a thousand likes on an ad post seen by five thousand users is an amazing outcome, but if it was seen by 500000 people? Not so much.
While it is undeniable that the engagement rates on Instagram fell significantly to 0.83% across all industries, it's still much higher than it ever was for Facebook-oriented ads.
To give you a comparison, the average engagement rate on Facebook in the fashion avenue is merely 0.09%, a distant cry from Instagram's 0.53%. Beverages, one of the higher-end metrics, get a 0.29% engagement rate. This is quite high for Facebook standards, but it still pales in comparison to the 1.05% present on Instagram – an over three times increase.
Even the highest-scoring industry on Facebook, fast-moving consumer goods like food, average only 0.36%, while the top equivalent on Instagram, the travel sector, has an engagement rate of 1.41%. All in all, Facebook just can't compete with Instagram on this front.
Instagram Shopping allows potential customers to buy your products or services straight through the platform, without having to (but still offering the possibility) drive the traffic to your own website and risk losing the clients on the way due to factors like slow loading speed, registration process, etc.
A high engagement rate means that more of your followers will stop scrolling and become actively interested in the content in your ads. In fact, data suggests that almost two-thirds of Instagramers have followed a brand after being exposed to its advertising efforts, with over a third of its users buying products from an ad they've seen.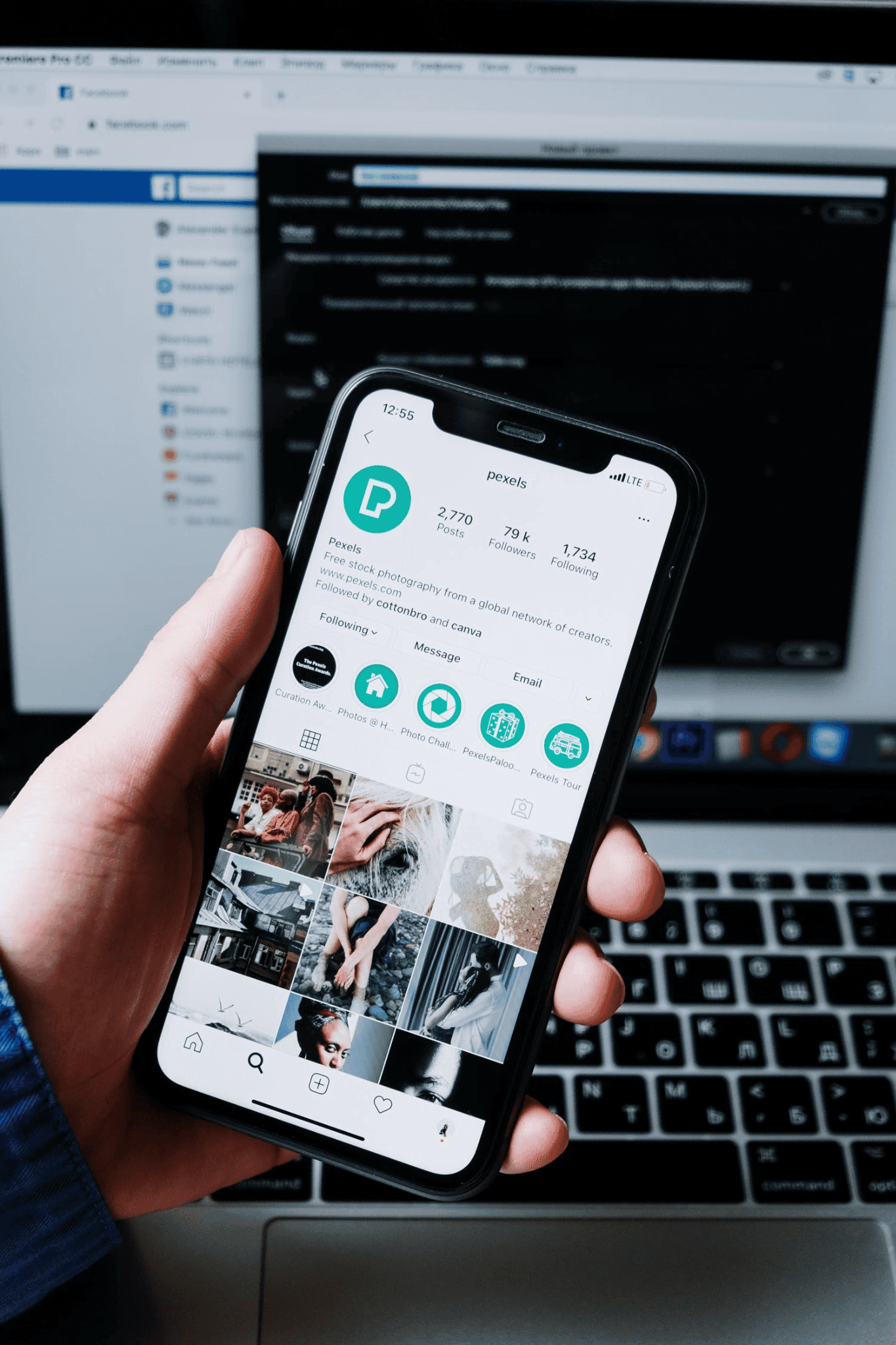 https://www.pexels.com/photo/person-holding-black-android-smartphone-5054354/
Instagram's CPC is much higher than that of Facebook
Now it's time to focus more on the hard data. CPC or cost per click is one of the more important metrics in determining the budgeting of your social media marketing efforts. In simple terms, it's a metric that shows just how much you as the advertiser will pay for placing your promotional content on a given website, based on the average number of clicks it gets.
Facebook and Instagram tend to differ here. On the one hand, until August 2021 the CPC of the former was rather stable with no dips in both ways, averaging $0.49. Instagram on the other hand, has experienced a significant decrease in the average CPC value, falling from $1.39 to $1.09 in the comparable time period. That's a much lower price tag, but still over twice that of the Facebook CPC. Still, if the advantages discussed above are highly important to you, it may be the price worth paying.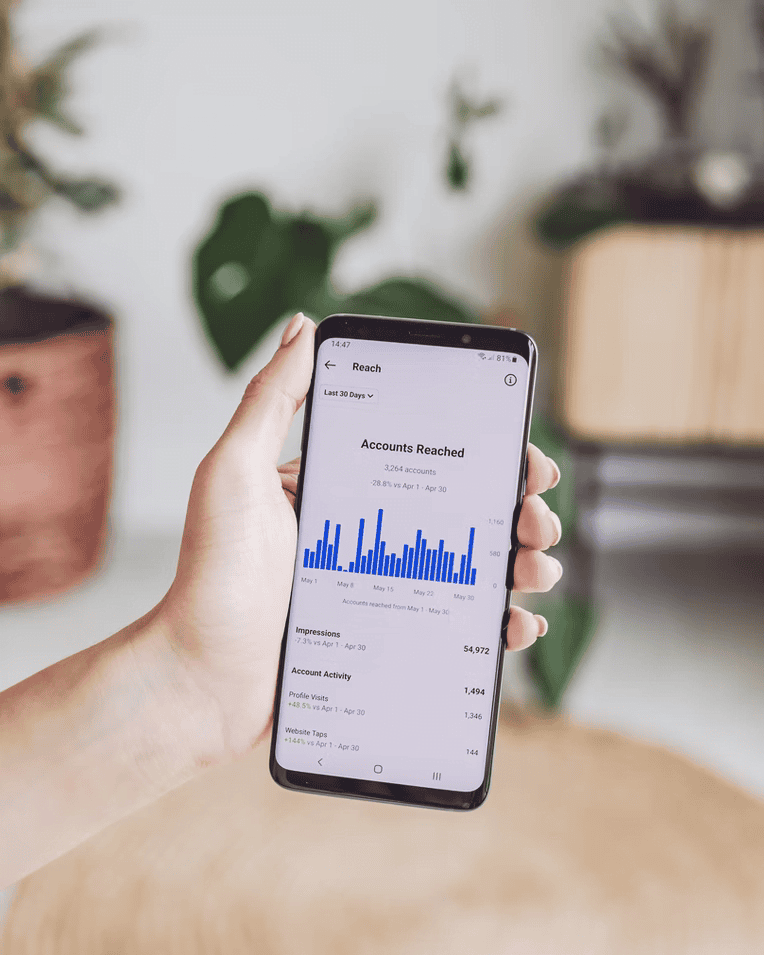 https://unsplash.com/photos/Ebb8fe-NZtM
Facebook Has a Very High CTR
CPC is not the only statistic you should consider before you decide on your ad spending. CTR or click-through rate is a factor that shows the proportion of users clicking on your content when compared to the number of all viewers exposed to the same post. It is a very efficient metric that can be used to determine the success or failure of your promotional material.
What's interesting here is that Facebook has a significantly better CTR than Instagram ever had. Zuckerberg's brainchild sports an amazing 3.06% click-through rate as opposed to an Instagram average of 0.68%.
A difference this big may shock you, as it implies at a first glance that Instagram is significantly worse for any sort of ad placement you might have planned, but not necessarily. Simply put, Facebook is still much more ad-friendly than Instagram, having more promotional options available. In comparison, Instagram advertisers tend to focus most of their marketing effort either in the feed or in Instagram Stories. The latter has the highest CTR average on the platform – 0.76%.
If You Plan a Professional Relationship With an Influencer, Focus On Instagram
If you aim to have your products or services promoted by a professional content creator, it might be a good idea to dedicate a good part of your advertising budget towards promoting yourself on the same social media platform. And it is an indisputable fact that Instagram far outraces Facebook in terms of influencer campaigns utilization.
The reasoning here is that once such a content creator starts to promote your business, they can then direct their audiences towards your own Instagram ads, further increasing their conversion rate, as they need no additional action to perform (e.g. switch to a different platform or site) to be exposed to your content. The so-called micro-influencers, creators with more limited but very loyal followings, are even more promising here. Such audiences are even more likely to click on your Instagram ads once referred to your account.
Choosing between Facebook and Instagram ads is a complicated task, as there are no clear-cut answers to the question of which platform is better for your specific needs. Like any other business decision, it's ultimately up to you to decide which metrics are more important to you or what you aim for.
Given the detailed information provided above, however, we hope that now you have a much clearer idea of how you can plan your ad budgeting process and determine which social media outlet would be best for its success. Regardless of what you choose, hopefully, the profits you gain will be equally high. Good luck!