The modern literary world is very crowded: almost everyone writes books — fiction, biography, diaries, and whatever. However, if we talk about writing marketing texts for social networks or articles for blogs, the competition is even higher. So your primary task as a writer is to make your name recognizable. And one possible way to achieve this is to promote your writing on Facebook through this step-by-step guide.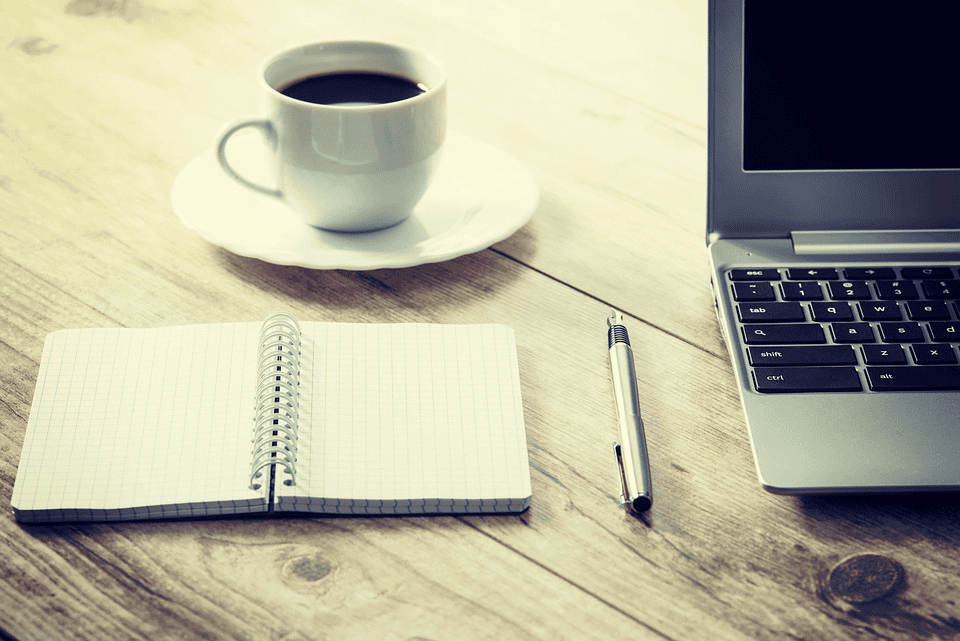 URL: https://cdn.pixabay.com/photo/2016/11/29/13/24/coffee-1869820_960_720.jpg
Step Zero or Preparation Stage
Before advertising your writing services, you must do some preparatory work, including getting your personal Facebook page in order and creating your business page. And if you need some inspiration before you start, go to TopEssayWriting research paper writing service, and see how professional writers work.
Work on Personal Page
Your personal Facebook page is the No.1 working tool, so you will interact with your target audience and make friends with whom you can be mutually helpful and friendly. So first, arrange the photo block and cover of your page to look respectable and trustworthy in your readers' eyes. Next, decide which competencies you will monetize, and put them on your profile's cover.
The writer's page should be as informative as possible: so that people who click on your profile can understand who you are and your value to them. Think about your target group's fundamental values and try to align your page with them. Consider also that your social media content should perform two main things:
✔️ Demonstrate your expertise in writing, show your business savvy, and inspire trust.
✔️ Entertain your readers. Entertainment is always more complicated, so you need to constantly work on developing your creative abilities.
Create Your Business Page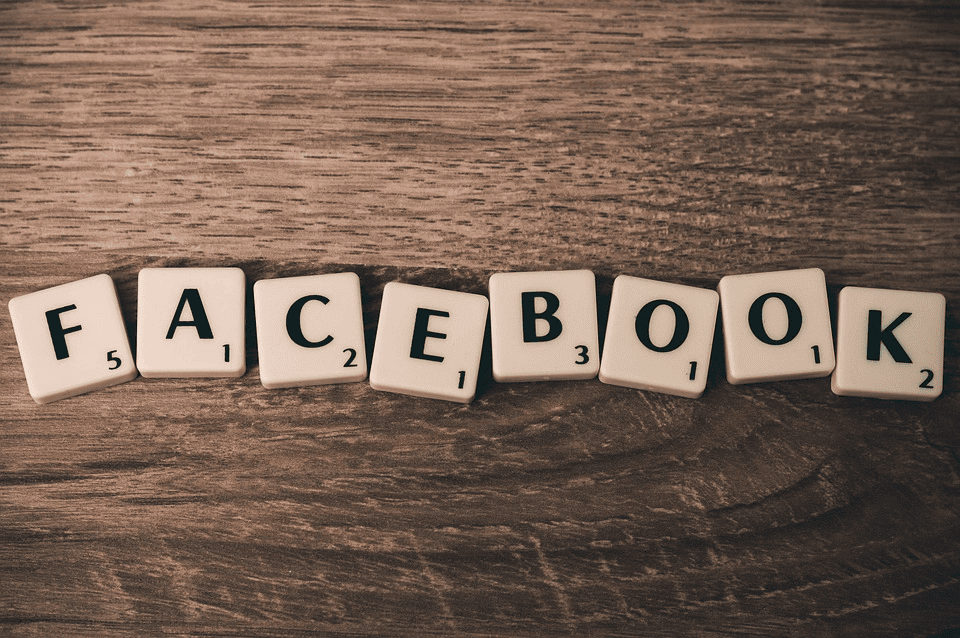 URL: https://cdn.pixabay.com/photo/2015/06/01/09/05/facebook-793049_960_720.jpg
Advertising on Facebook has two key lines: broad targeting and promotion of posts on the page. The publications that turn out to be most popular on your personal page can be taken to your business page and promoted for money. The people who find your posts useful are your potential target readers.
They will leave likes on your page, and you will accumulate an information base about your audience. Then you can set the platform algorithm to which people show your ads. Remember to prepare content for the business page as you would for a website.
You need to make a presentation of yourself and your writing services, prove competence, show reliability and remove possible objections. Based on this, outline a rough list of publications from the "must have" category. In the table below, you will find helpful hints about what materials should be prepared before you promote your writing on Facebook in 2023.
Create a range of services

From cheap to expensive;
From one-time to long-term;
From popular to a niche.

Think about what areas or topics you have knowledge or experience in
Write out:

Topics you've worked with;
Subjects in which you are knowledgeable (e.g., have graduated from a university, courses);
Topics that are close to your heart.

Develop a flexible pricing policy

A minimum price for each service below which you don't work;
An introductory price taking into account the prices on the market;
Price rising system depending on complexity, urgency, and additional tasks;
A system of complex offers + bonuses to them.

Write an introduction post
This publication should contain short information about you and why you became a writer and included a commercial proposal for your services.
Prepare your portfolio and client testimonials
Note that you should update this information regularly.
# 1 Step: Develop a Content Strategy
The trend of content promotion sounds too optimistic in the mouths of many experts. They say you can write an article or a post on social networks, and that's it: clients will come immediately and bring in the money themselves. Of course, it would be nice, but it doesn't work that way. Practice shows that promotion without a strategy yields almost no results. So what is a social media strategy?
A social media strategy or content strategy is your long-term marketing communications plan with your target audience. It is the interaction with customers that drives sales growth. Writing an article every three months or a Facebook post once a week won't be a strategy. And, of course, this approach doesn't work.
For content to produce results, you must do systematic work and constantly set clear goals. It helps you monitor whether your actions have any effect at all. Make a content plan to ensure you're as responsive as possible and publish your desired information. And now, for the most important part: what should be in your content strategy for advertising writing services on Facebook?
Content Purpose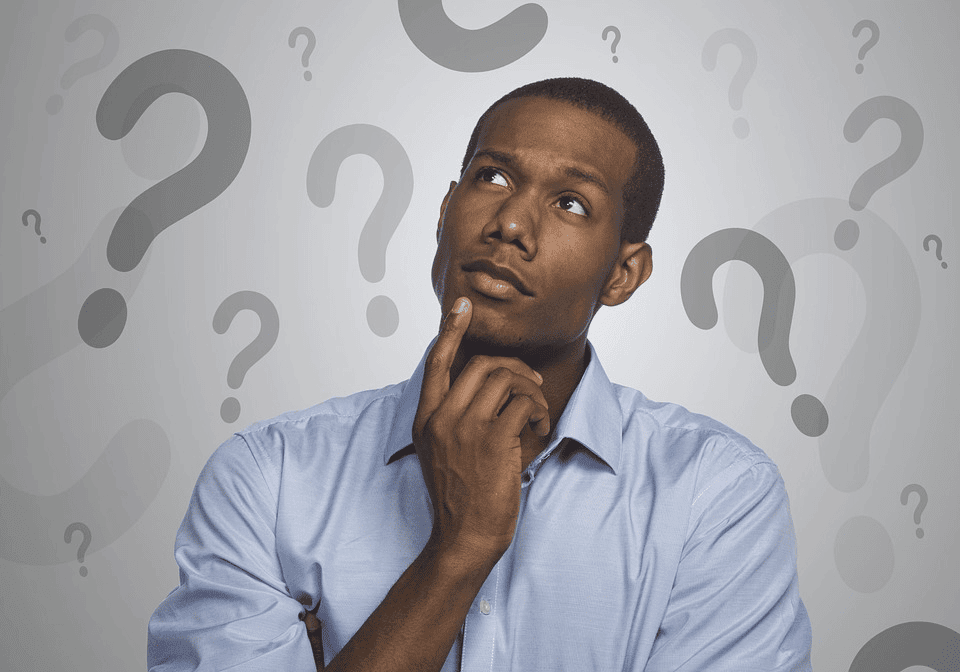 URL: https://cdn.pixabay.com/photo/2020/11/08/11/22/man-5723449_960_720.jpg
Why is the most critical question when planning any activity. You created a social media group. Why? Why do you write your articles, books, or posts? You've started your writing or blogging career. The same question: why? Until you have a clear answer, you don't even know where you want to go next. You don't know how to promote your writing services further and whether you have any results.
"I'm going to start a Facebook media group because everyone else has one!" is a poor intention. First, just starting a group on some social network is not enough: you must invest time, effort, and money into promoting it to get results.
"I'm going to lead all social media, so my writing services are always bought!" sounds delightful. But it's more about advertising, not content promotion. Because with every post or article you publish, people won't buy from you. Content is a long game; first and foremost, it is usefulness and audience loyalty, not sales.
That's why it's better to focus on one social network, and Facebook is a great place to advertise your writing services. Why? Because it is most likely where you will find your target readers. And if at this point you have a question: who are they, and what do they need, read the following material carefully.
Target Audience
You need to know everything about your audience and what they do. Whether they have children or not. What do they like? What do they care about? Do they accept a conversational style in texts? What's their burning issue? When you understand what matters to your target audience, you know how to pitch your service information appropriately to them. Especially when you see how your competitors do it, only by studying them can you prepare content that makes you stand out compared to other writers.
Competitors
Your strategy should tell you how to differentiate yourself from similar writers. Please provide a truly unique service, but is it so? Choosing is tough when you and your competitor are the same people. Perhaps we are wrong in this assumption, and your services are unique. But with that suggestion, we want to remind you once again that you need to carefully study the pages of famous writers and understand what makes you stand out from them.
# 2 Step: Make Your Presence Known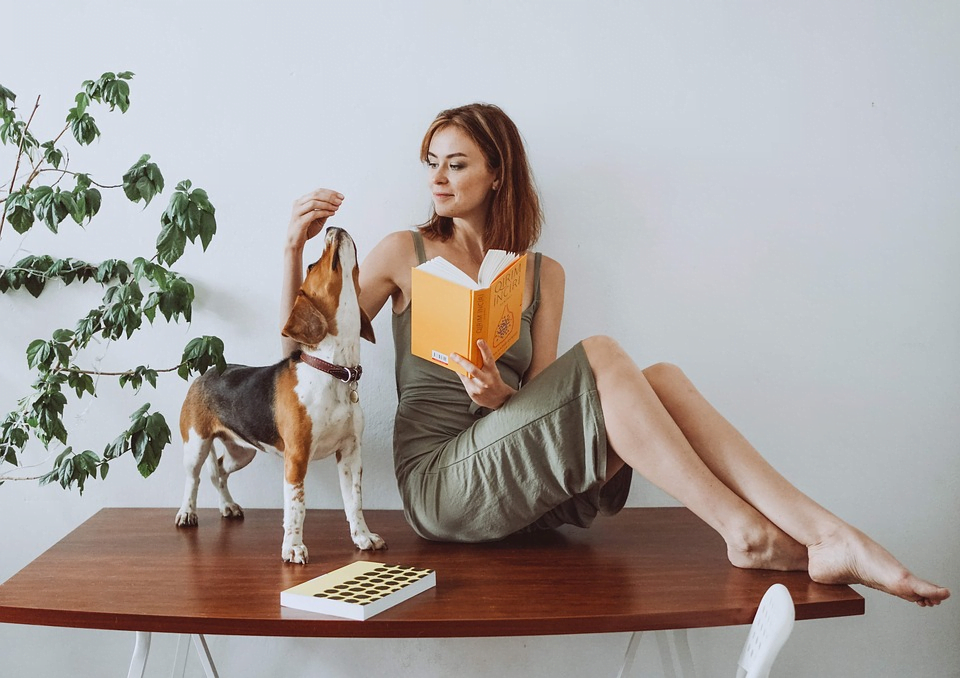 URL: https://cdn.pixabay.com/photo/2021/11/21/11/54/friends-6813852_960_720.jpg
Once you've created your business page on Facebook, developed a content strategy, researched your target audience and competitors, and posted relevant content, it's time to start hunting for customers. Consider what business pages your target readers might be following and try to find them on social media. Do you write books or articles about pets? Perhaps readers will follow other pet book authors. Do you write horrors? Chances are those readers will follow other horror authors.
That's dealt with. But what to do next? It's elementary: you subscribe to writers who make similar content and start interacting with their pages: liking, commenting, and sharing their posts on your page. And then it won't be long before people also pay attention to your content.
# 3 Step: Show Off Your Personality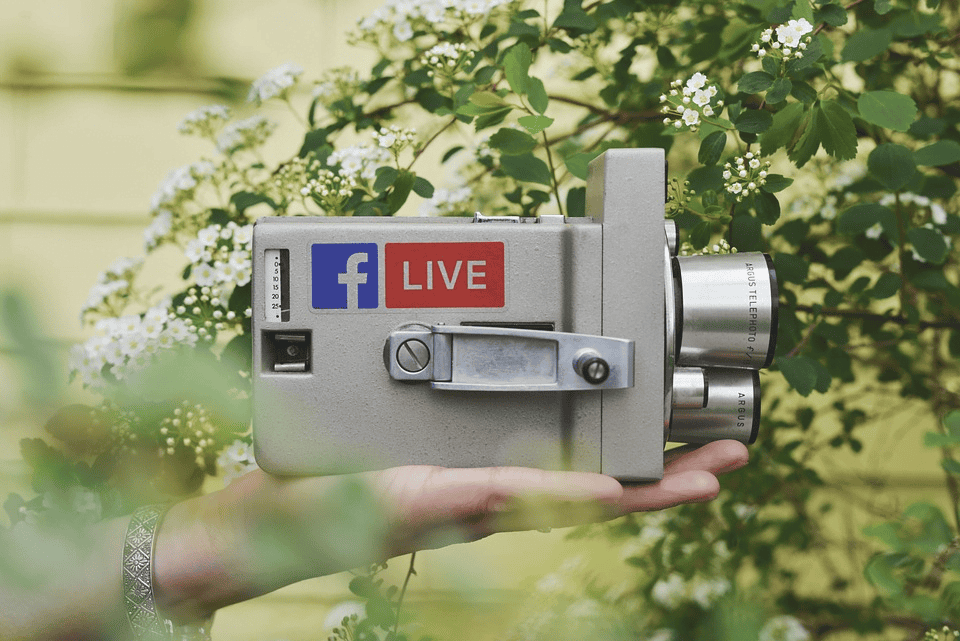 URL: https://cdn.pixabay.com/photo/2017/08/05/12/17/camera-2583100_960_720.jpg
People love to look behind the scenes, so you can use that slight weakness of theirs to promote your writing services on Facebook. But, of course, no one says you have to share the details of your personal life with your readers or show them what foods you have in your fridge if you don't want to do that.
Just show people your personality and the real you. You can do this through photos, posts with your reflections on a particular topic, or even going live on Facebook to broadcast a conversation, which we'll discuss further in this article. Why do you need to do this? First, it helps your readers form a much deeper connection with you than simply posting about your writing services day in and day out.
# 3 Step: Engage Your Audience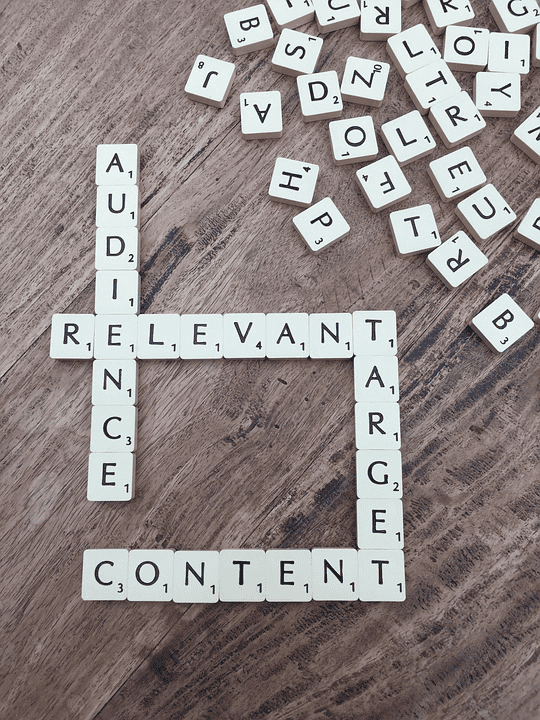 URL: https://cdn.pixabay.com/photo/2017/07/04/14/10/audience-2471232_960_720.jpg
The key to success is regularity. To get noticed, you have to shine on Facebook all the time. So consider your activity on this social network not as entertainment but as pleasant for you and valuable for others' work, to which you should give at least 1.5 hours a day. You need to act carefully. First, leave comments, answer questions, and participate in discussions.
After a month, you can make posts in which you deliver some helpful information. But, of course, there shouldn't be a hint of sales there. The good news is that you can post the same publication as often as you see fit. Just don't do it all at once because your audience will partially visit the same groups. And if someone sees your post in their feed several times, they may get mad at you and unsubscribe.
Your sociability will be noticed within the first week, and you will be asked to be friends. Don't make the common mistake of adding everyone. Before you click the Confirm option, look at the person on your page because it could be a bot or a fake account sending spam. The main danger of interaction with such accounts is that their actions can lead to a ban on your page.
While reading the groups' posts, make regular publications on your pages. Over time, you will learn to identify topics of interest to your target audience unmistakably. But if your range of services extends to the foreign market, you better use the best translation services to make your Facebook page and communication with potential clients look the best.
# 4 Step: Get Ready to Build Awareness
If you want the target audience to trust you, you must first show yourself to your readers and ensure they get used to you. Personal and business pages are not enough for that. The best tool is video broadcasts. So it makes sense to go live on Facebook, tell and show your future readers what they are interested in, and establish yourself as an expert in writing.
# 5 Step: Create a Toolkit for Advertising
Get ready for broad advertising. You need materials for ad creatives: the stuff in the readers' feeds. It can be pictures or videos. Now the trend on Facebook is video, respectively, and the reach in comparison with other content the video gets more, so we recommend focusing on video production. It would help if you also started your group: a community and territory for your audience to communicate.
Design and upload expert content there. You will need the group as a working tool for organic promotion when you have regular readers, publishers, and buyers of your books. Maintaining a group is a different activity that takes time. So you can find brilliant ideas for your work and the best translation services if you need them here: yahoo.com ❘ Mail, Weather, Search, Politics, News, Finance, Sports & Videos.
# 6 Step: Keep Working on Your Know, Like, and Trust Factor
People generally prefer to work with people they know, like, and trust. So start with the former, and become the kind of person your readers and potential clients will enjoy interacting with. But, of course, you need to remain with yourself. So emphasize the key traits that make your target reader like you.
Here is quick review on Promote Your Writing on Facebook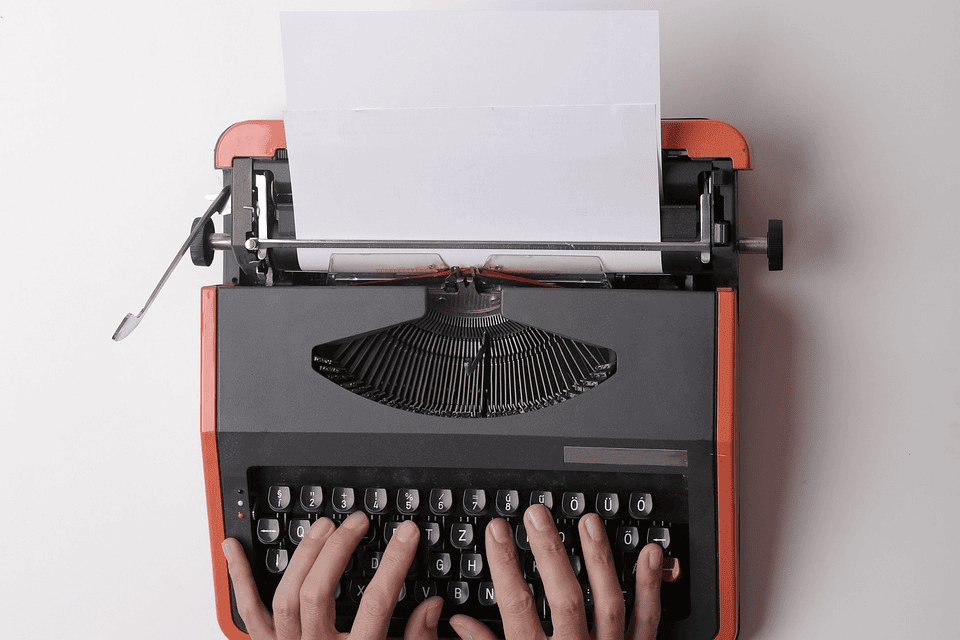 URL: https://cdn.pixabay.com/photo/2021/09/19/15/26/typewriter-6638277_960_720.jpg
So, from all of the above, we can conclude that using Facebook to promote your writing in today's market is one of the best ways to build your online presence and brand. However, before you begin to promote your writing services and use the recommendations given in this article, be prepared to go a long way, during which you must be as proactive and committed as possible. Only then will your endeavors succeed.