What that will specifically translate to in the future is anyone's guess, but it does mean that Facebook Groups will be getting a lot of attention from Facebook. As someone who built a thriving Facebook page back in the days of high organic reach, my prediction is that this can only be a positive message for group owners!
Facebook wants to help you grow your community.
How Do Facebook Groups Work?
Social Media in its entirety is about engagement. Sure we can all schedule regular updates without even looking at our accounts, but unless we engage with our communities at a more meaningful level, our updates just get lost in the crowd.
Facebook groups have been created to support that more meaningful connection. They bring together like-minded people all interested in a specific topic and who have chosen to be there.
As a marketer, entrepreneur, or lifestyle business owner, you can use Facebook Groups to meet like-minded people, ask questions, get real answers from others like you, and create your own group to build a community around your niche.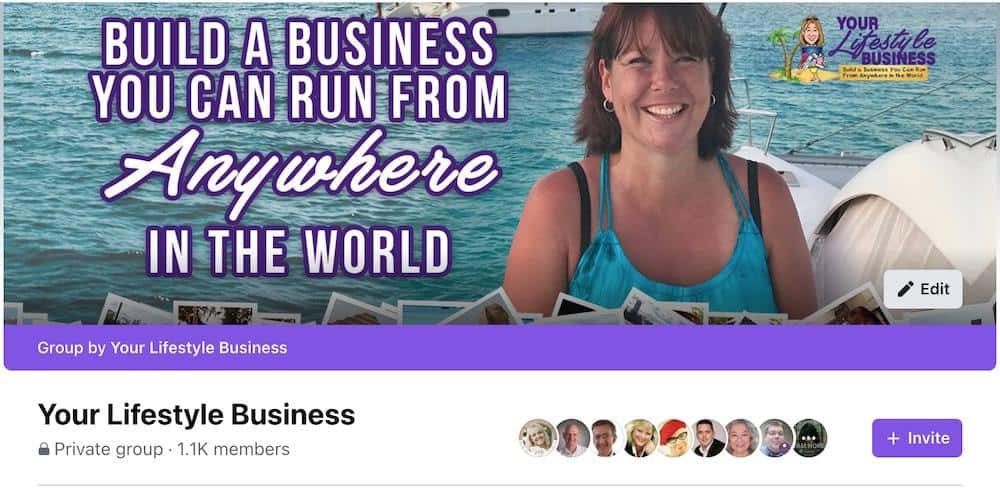 Starting your own group gives people the chance to get to know you on a much deeper level and ask questions you may not even know they have! From a purely business-oriented perspective, groups are a fantastic marketing tool.
The very nature of a private group means that members have to be accepted. It's an exclusive club that you can easily monitor to ensure that all new members join for the right reasons.
And the stats don't lie; there are more than 1.8 billion monthly Facebook Groups users, managed by tens of millions of moderators. As an owner and moderator, you need to be doing all you can to foster and grow your community. And what better way than regularly publishing engaging Facebook posts.
How To Engage Your Facebook Group Members
Below I will take you through what I've found to be the ten most engaging types of Facebook post ideas for Facebook Groups. But first of all, what do we mean by "engagement"?
There are two primary ways you can measure engagement through a post.
Reactions (likes, shares, emoji's, etc.)
Comments
The more you engage your group members, the more your community sees your updates in their newsfeed, and the more Facebook displays your group to people with similar profiles.
Using a mixture of the Facebook post ideas below, you'll achieve great results, generating plenty of reactions and plenty of genuine and insightful comments.