There is no doubt that social media is a powerful tool in building meaningful relationships. It allows people all over the world to connect, communicate, and interact with each other online.
It's no wonder that there are more than 3.6 billion social media users globally, and we can expect those numbers to continue rising as more and more people discover the benefits of being interconnected in a digital world.
For businesses, social media offers a huge opportunity to reach a wider audience and increase their customer base. This is why having a social media presence isn't just an option anymore but a necessity for a brand to thrive in an ever-changing market.
Today, marketers are leveraging social media marketing to promote the business and establish stronger customer relationships.
If you want to engage your customers, you need to be where they are. And with the COVID-19 stay-at-home orders, most of them are spending their time online.
Based on a report, broadband data usage has increased by 47 percent during the pandemic. And since the risk of COVID-19 is still out there, people will continue to use the Internet for different activities—chatting, shopping, browsing, and more—to stay safe.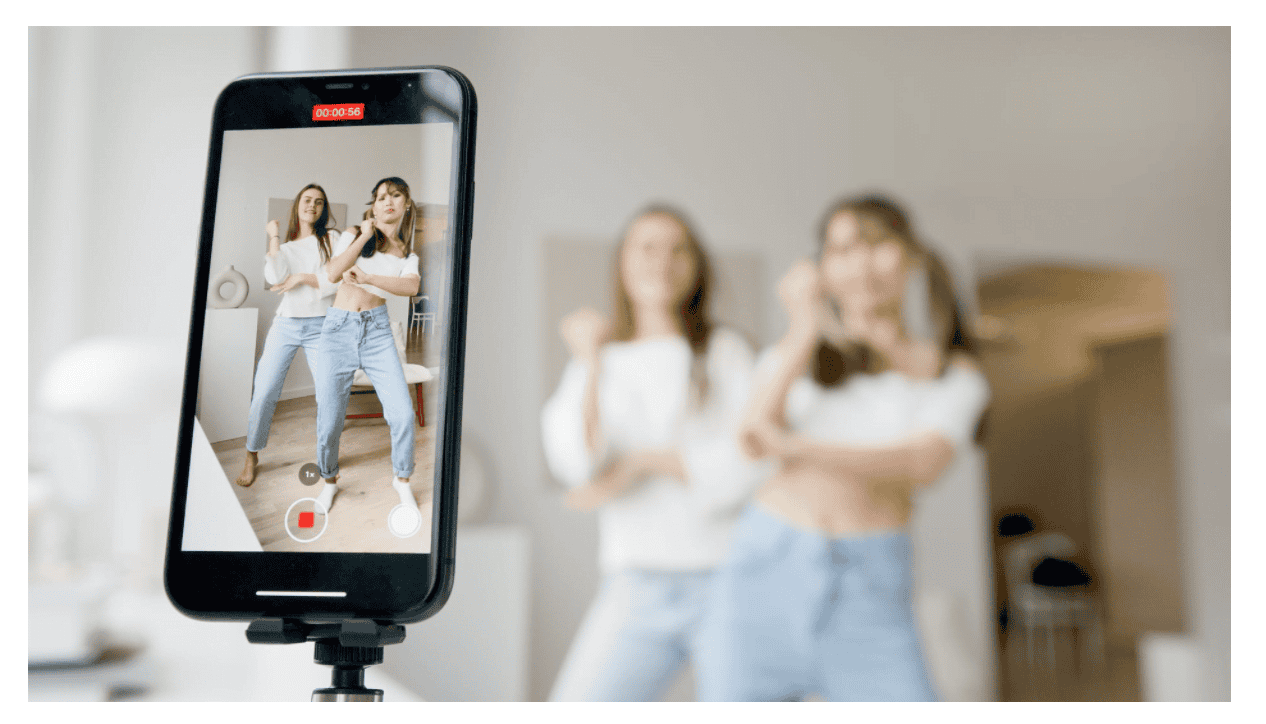 Why use social media live streaming?
As a business, your goal is to turn internet users into paying customers. To achieve that, you have to catch their attention and encourage them to interact with your brand.
Keep in mind that your competitors have the same goal, so you have to find a way to boost your social media engagement to stay ahead of the game. There are different types of content that you can publish to pique the interest of your online audience.
Written posts, images, and videos are some of your options. If done right, there's a chance that users will hit the 'Like' button, leave a comment, share your post, or ultimately, follow your social media account or page.
However, these are passive content. Users will see your post, scroll, and move on. If you want them to stick around much longer and learn more about your brand, you should start live streaming.
With live streaming, you can interact with your viewers in real-time. It can be very useful in conducting virtual events.
Due to the pandemic, there are a lot of restrictions in hosting in-person events. That's why more and more companies today are taking advantage of technologies that move their events online.
Here are some examples of virtual events that you can do with live streaming:
Webinars
Consumers want to get as much information as possible before making purchasing decisions. By conducting a webinar, you can educate attendees and get more into detail when describing your products or services.
It can also help you become a thought leader in your industry. You should establish credibility and authority so prospective buyers will trust your brand over your competitors.
Product Launch or Demo
Your team spends a lot of time and effort developing new products or additional features for your existing products. This is because you want to provide more value to your customers.
If you want your customers to appreciate and maximize the use of your product, they should be aware of its latest developments. By inviting them to your product launches, they can feel like they're part of your company's milestones.
Live product demos allow you to showcase what makes your product unique. They can help you prove to your customers that your product does what it says it can do because they can practically see you using it without any special effects.
Q&A Sessions
Did you know that 81% of online shoppers conduct research online before making a purchase? This shows that buyers have a lot of questions, and they want to fully understand whether or not a particular product is worth the price.
By holding a live Q&A session, you'll give potential buyers the opportunity to ask anything they have in mind and hear answers directly from you. You can resolve their doubts, save their time, and help them make faster purchasing decisions.
Meanwhile, for your existing customers, the live Q&A session can give them instant customer support. They can raise their concerns and feel heard because they know that you're listening and you're trying to address their problems as soon as possible.
Live Sales or Giveaways
Based on Coresight research, global sales in 2019 reached $60 billion with live shopping. What makes this virtual event exciting is the time-limited discount coupons offered during the program, which urges viewers to buy the products.
Consumers want to save money, and if they can buy something for a lower price, they won't let that chance pass by. And if they can get something for free, they'll be more interested in your brand.
Freebies can lead to more sales when customers like the product they have received. You can make live giveaways more fun by letting viewers play games and answer quizzes to win a prize.
Virtual Parties
People love celebrating special occasions. Important events like anniversaries and holidays bring people together to create wonderful memories.
As a brand, you want your customers to have great experiences because that's how you'll develop a stronger relationship with them. More and more companies are holding virtual concerts, inviting artists and musicians as their brand ambassadors.
The best thing about having a virtual party is that your customers can participate and have a good time wherever they are. Show your customers that you're not only about selling them products but you also care about giving them entertainment, especially in these difficult times.
How to Go Live on Social Media
There are different social media platforms that you can use to broadcast live. While that's good news, it's not ideal to use everything. You have to choose carefully which platform best serves your purpose and reaches your target audience.
Here are three popular social networks that you can consider: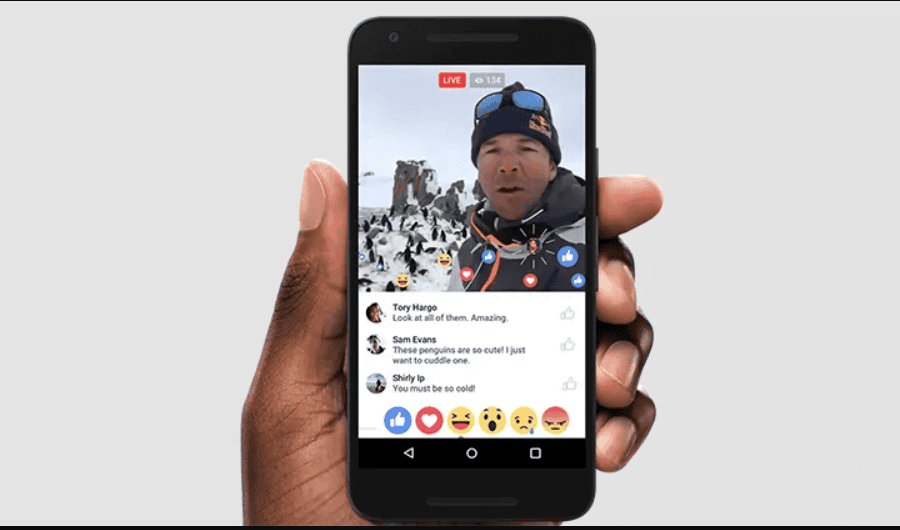 Facebook Live
Facebook Live has been around since 2016. This feature allows Facebook users to go live in different ways:
From a personal account
From a page
From a group
From an event
If you want access to more advanced tools and capabilities, it's recommended that you live stream on your business page. With this, you can get the following features:
Live Crossposting – You can use this to post your live broadcast on other pages. This is only possible between pages that have added each other.
Creator Studio – You can use this to monitor video performance and audience insights.
Age and Geographic Gating – You can use this to set restrictions on who can watch your broadcast. You can filter by age or location.
For the equipment, you can use your mobile phone, laptop, or desktop. You can even use a camera connected to streaming software.
Take note that there is a time limit for live streaming depending on your device— 8 hours for computer & external streaming software; 4 hours for mobile devices.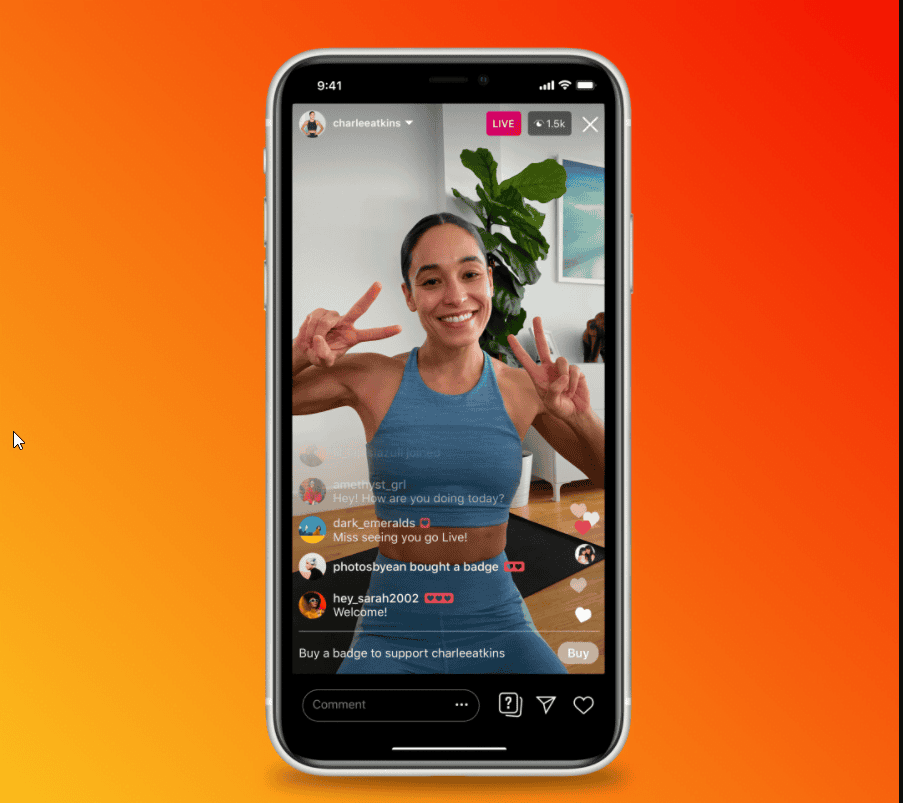 Instagram Live
Also launched in 2016, Instagram Live lets users stream live videos to interact and communicate with their followers in real-time.
Unlike Facebook Live, this feature is only available on the Instagram mobile app. This means you'll have to use your phone when you go live. No worries, it works on both iOS and Android.
Here are some of the features you'll have access to:
Pin comment – You can use this to make sure that your messages stay on top of the comment box. This way, all of your viewers can easily find and read your comments.
Comment controls – You can use this to avoid any inappropriate comments during your live broadcast. You can hide offensive comments automatically, use the manual filter to hide comments that contain specific keywords or phrases, and block comments from specific people.
Question mark icon – You can use this to share submitted questions from your viewers. Before you go on air, post a question sticker on your Instagram Story to collect questions.
Filter icon – You can use this to add special effects to your live video. It can make your broadcast look more fun, interesting, and lively.
Camera roll icon – You can use this to share photos or videos during your stream.
Add a guest – You can use this to invite other Instagram users to your live stream. You're allowed to add up to 3 guests. This is useful when you want to collaborate and co-host with other brands, top influencers, or artists.
Keep in mind that the time limit per stream on Instagram Live is 4 hours.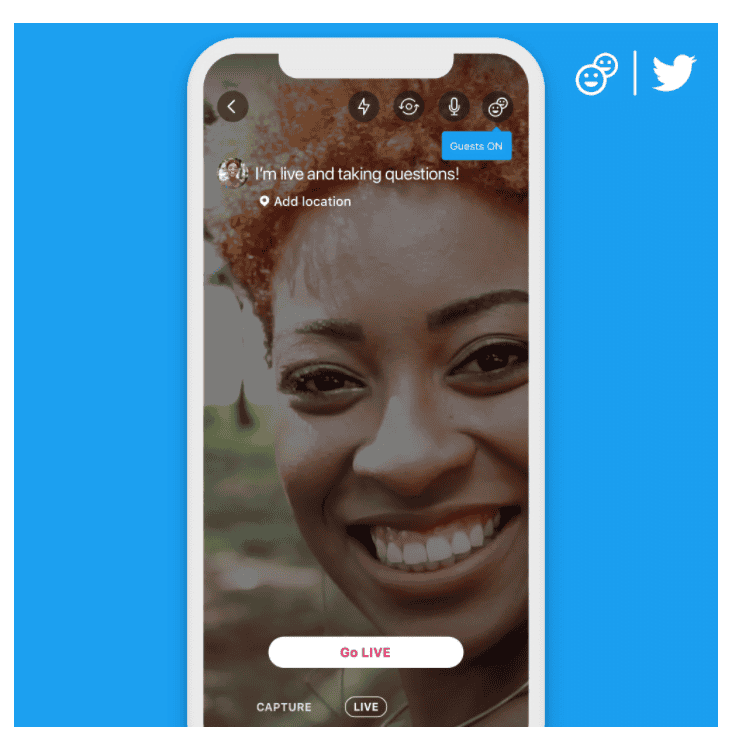 Twitter Live
Twitter also rolled out its live streaming feature in 2016. It allows Twitter users to broadcast and share content in real-time with their followers.
In general, the feature is only available on the mobile app because Twitter doesn't have a built-in live streaming studio for web browsers. But if you want to use your laptop or desktop, Twitter offers an API for third-party streaming solutions.
Here are some features that you may find handy:
Location tagging – You can use this to let your online audience know where you're streaming from.
Timestamps – You can use this to make it easier for your viewers to see the highlights without having to watch the entire session.
Stream editing – You can use this if you want to make light edits and change some information about your live video—title, image, or thumbnail.
Twitter doesn't have a time limit for broadcasts that start immediately. However, for scheduled broadcasts, the maximum duration is 6 hours.
Benefits of live streaming for businesses
Free of Use
Creating social media accounts is free, so you can take advantage of the platforms as much as you want at no cost. With this, you can save money and allocate your budget for other marketing and advertising projects.
User-Friendly
The apps available and their built-in features make it easy for anyone to stream live videos. In fact, you just have to click the "Live" button to start broadcasting.
You don't necessarily need to buy expensive hardware to make it work. Having a mobile phone is enough to produce real-time content at any time from anywhere.
Brand Awareness
As mentioned earlier, there are billions of social media users, so you have a big audience waiting to discover your brand. Many individuals and brands shot to fame when their posts went viral on the Internet.
Getting more followers and having them share your posts will help you reach a wider audience. It's classic word-of-mouth marketing.
Live Notifications
By default, your followers will receive push notifications the moment you go live. This can increase the number of participants who will join your live virtual event.
Those who are interested can conveniently watch and engage whenever they want. The live notifications also serve as a reminder for those who are originally planning to participate but have a busy schedule.
Real-time audience engagement
A live stream enables two-way conversations between the business and its target audience. You, as the host, can present any information during the broadcast. At the same time, your viewers can leave a comment or ask questions, which you can answer immediately.
On top of that, your online audience can also interact and communicate with each other in the comment box or live chat. With this, they can have fun and grab the opportunity to ask for product recommendations or reviews from your existing customers.
Reusable content
Once the live broadcast ends, you can keep it online for replay and available for download. You can edit the video recordings to produce other promotional materials.
Recorded sessions give your customers—old or new—a chance to see what they've missed. They can also show your prospects a glimpse of how your brand connects with customers and your efforts to improve customer relationships.
Data collection
Data analytics is crucial in making improvements and changes to your business. With live streaming, you can measure social media engagement.
Here are some types of data that you can analyze:
Likes & shares – How many people liked and shared your post?
Audience mentions – How many people mentioned your brand before, during, and after your live stream?
Audience demographics – What's the age, gender, and location of your viewers?
Audience growth – How many new followers did you gain after the live stream?
Sales conversions
During the live stream, you can promote your products and educate your viewers on the benefits that they'll get. You can even offer time-limited discount coupons to push viewers to make a purchase on the same day. You can use different strategies to increase sales, especially on products that aren't selling that much.
Benefits of Live Streaming
Live streaming is only a part of a bigger social media strategy. Of course, gaining more followers and establishing authority will take a lot of time and effort.
To achieve your goal, you'll have to manage and update multiple social networks. Fortunately, there are tools that can ease the work of your social media team or social media manager.
Social tools like Bulkly have built-in features that automate repetitive and time-consuming tasks such as uploading posts, assigning hashtags, drip scheduling, and more.
Keep in mind that investing in the right tools is key to the success of your marketing efforts. Today's customer interactions can happen in various communication channels—phone, email, SMS, live chat, and social media.
That's why it's important to assess which channels are preferred by your customers. For example, if you're receiving a lot of emails, solutions like shared inbox and email ticketing system can help you provide better customer support.
If you want to track every touchpoint of your customer's journey, it's worth looking into omnichannel customer engagement solutions, which will allow you to integrate all channels and manage everything from a single platform.
Thus, before you hit the "Live" button and show your worldwide viewers why your brand is worth following, make sure that you have all the tools you need to get the most out of your live broadcasts.