If you're new to social media marketing, you've probably heard the word "engagement" or "engagement rate" a few times. For many brands and marketers, improving their engagement rates (ER) is one of the key objectives in their work.
And it's not surprising: an engagement rate is a metric that helps you understand how effectively you can attract and interest your followers.
It gives you insights into how your posts are performing, what your followers like or don't like, or are they engaged enough. You can then use these insights to improve your social media strategy, thus increasing brand awareness and driving sales.
However, not many brands know how this can be achieved. In the oversaturated digital world, where every business wants to take their part of the market, simply making a promotional post with a nice image will no longer work.
In this article, we take a look at why social media engagement rate is so important, how you can calculate it, and give some tried-and-tested tips for social media engagement and improving it. Let's get started!
What Is Social Media Engagement Rate And How To Calculate It?
Social media engagement is the ratio of the total number of engagements with your content relative to the impressions, number of followers, or other metrics, depending on the social media that you are using. It shows active engagement with your content, compared to more passive forms of interaction, such as views or impressions.
When it comes to calculating ER, there is no standard formula. Depending on your needs, the content type, and the social platforms you are using, there are several formulas that you can use.
Engagement Rate by Post
This calculation method shows the percent of your followers who've interacted with your post. This is a useful metric if you want to calculate which part of your following has taken any action with your post. Here's how to calculate ER by Post:
(Total number of engagement/total number of followers) x 100% = ER by Post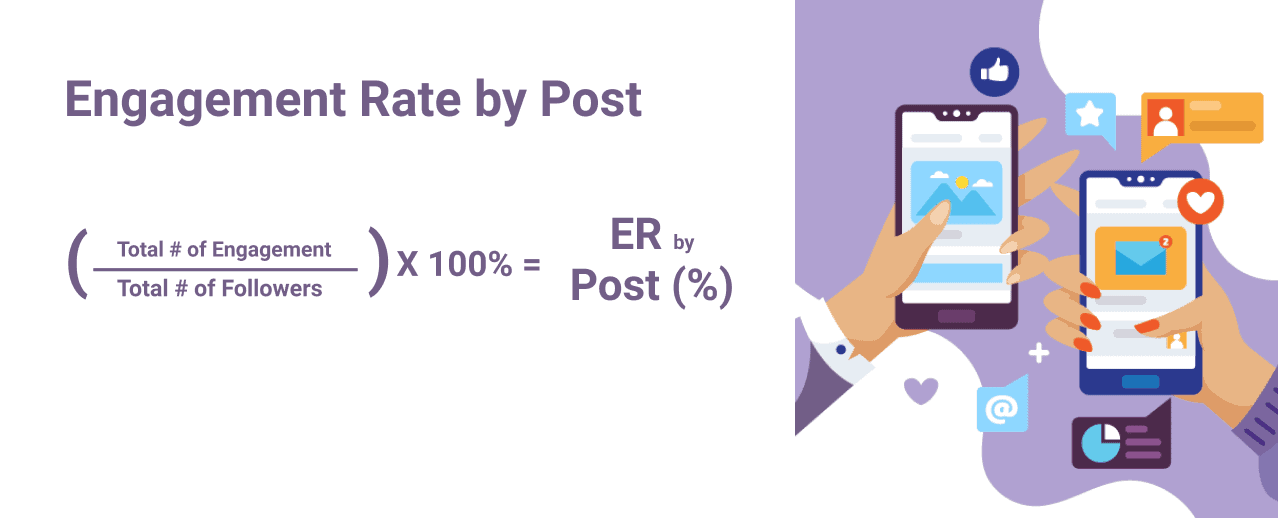 While this is quite a stable method for social media engagements calculation, it does have downsides. ER by Post doesn't take into account viral reach; that is, if your post was seen by non-followers, this method would ignore it. ER by Post can often show a smaller number than other calculation methods, as because of social media feed algorithms, it won't appear in the feeds of every one of your followers.
Engagement Rate by Reach
ER by reach is one of the most common ways to calculate the effectiveness of posts. It shows the percentage of people who've engaged with your post after they saw it in their feeds or somewhere else. You can calculate ER by Reach using the following formula:
(Total number of engagement/total number of reach) x 100% = ER by Reach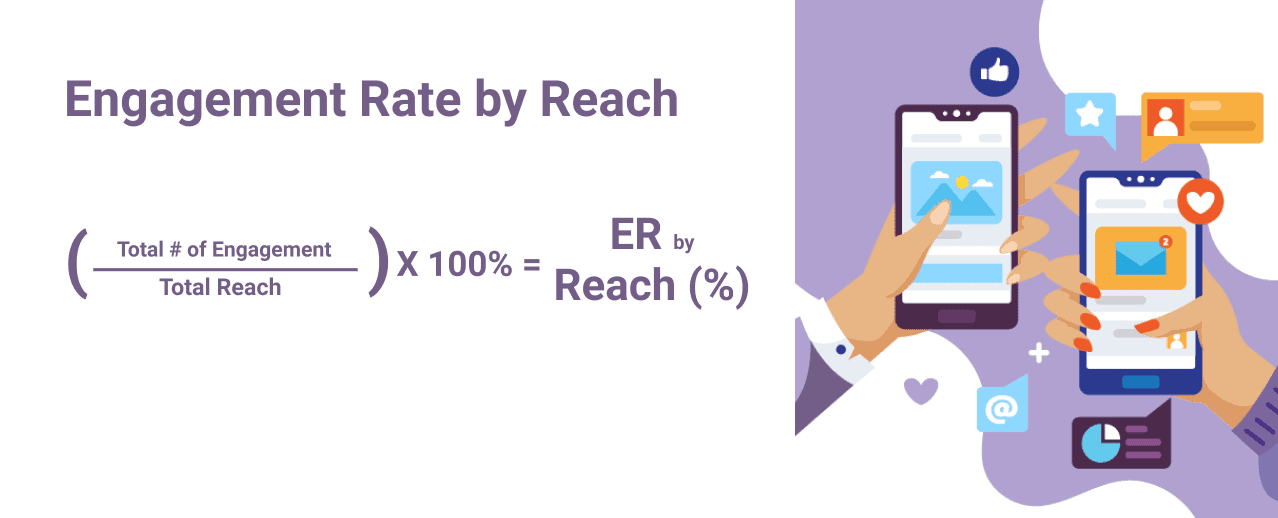 Keep in mind that ER by Reach results can often fluctuate dramatically. For example, having a high reach coupled with average engagement may show a very high ER which can be confusing.
Engagement rate by Impressions
Engagement rate by Impressions is another effective metric you can choose to calculate the performance of your social media posts. The main difference between reach and impression is that reach shows how many people your post has reached, while impressions show how many screens your posts have appeared. That means that the same person can see your post several times, therefore the number of impressions is usually higher. Here's how ER by Impressions is calculated.
(Total number of engagement/total number of Impressions) x 100% = ER by Post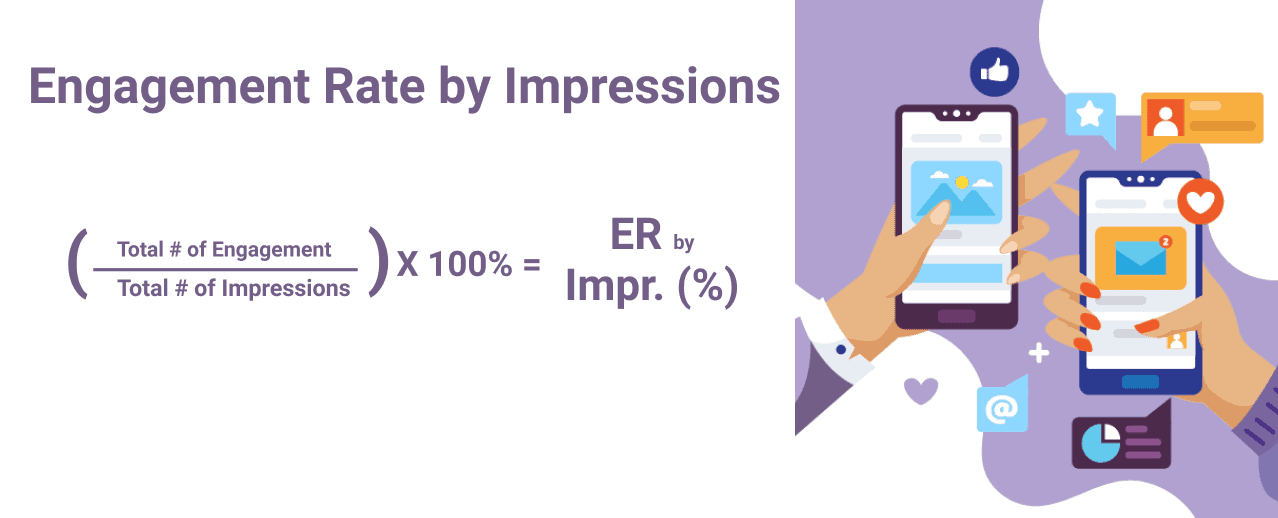 Because the number of impressions can often be inconsistent, especially if you are running paid ad campaigns, using this method independently may not always give you the most accurate information, and the numbers will almost always be lower than in the case of ER by Reach. Therefore, you may combine these two methodologies.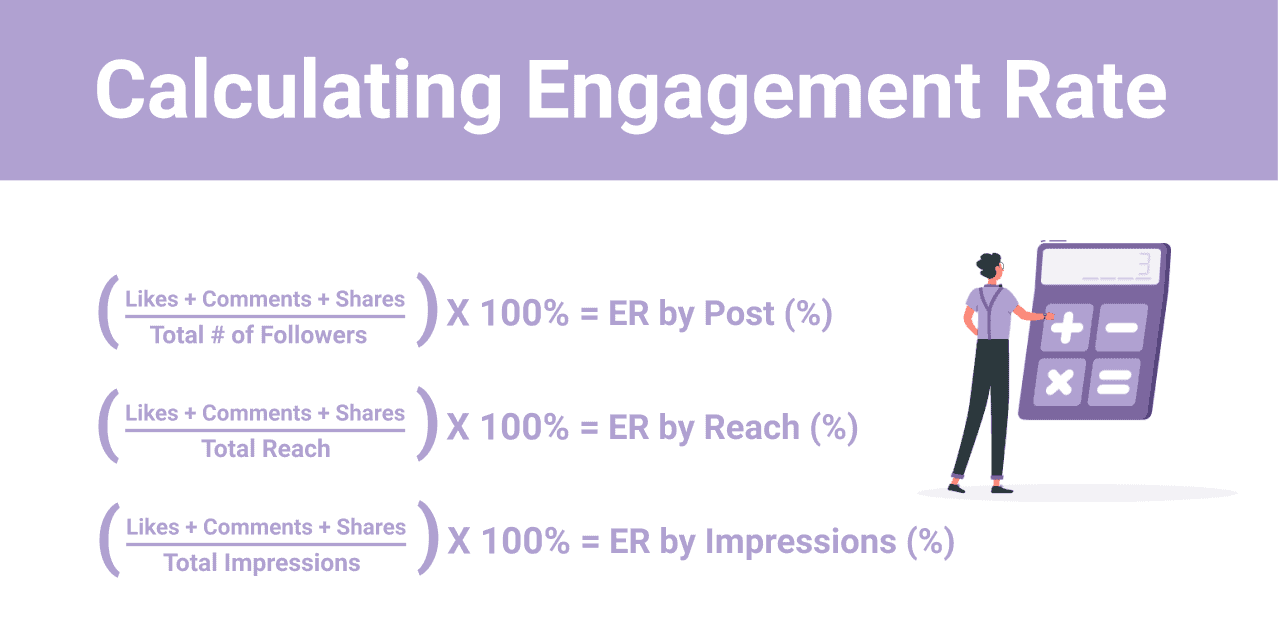 These are the most common formulas marketers use to calculate engagement rate on social platforms. No matter which formula or a combination you choose to go with, stick with it for a period of time for more consistent information. Make this information a part of your onboarding checklist of your social media marketing team to make sure everyone is on the same page.
Why Is Social Media Engagement Important?
Why is social media engagement important? No matter how you measure engagement rates on social media, the results are a direct representation of how much your audience is involved with your brand. High engagement rates mean that they are enjoying your content, while low engagement rates, on the other hand, may indicate that it's time you re-evaluate your social media content strategy. The time and resources you spend to craft your content are valuable, and if your audience doesn't engage with your brand, your efforts are equal to talking to an empty room.
Investing time to improve your engagement rates has many benefits your brand can reap.
Build Brand Awareness – A well-thought-out marketing strategy that aims at right can help you build brand awareness.
Share your brand values and personality – Increasing your engagement with relevant content allows you to reach more people who potentially share the same values as your brand.
Develop Meaningful Relationships With Fans – Once you give people reasons to engage with your brand, and they start responding, you can start developing friendly and conversational relationships with them, thus creating a connection.
Gather Important Data – Most social media platforms give you insightful information about the actions people take on your posts. Higher engagement gives you more information about the actions your followers are taking on your profile, which you can then use to adjust your strategy.

Provide social proof for your business – People trust other people. This is why word-of-mouth marketing is one of the most effective forms of promotion. The more social following, likes, shares, and comments your posts have on social media, the more trust towards your brand potential customers will have.
This is far from being an extensive list of the reasons why improving engagement rates with your content should be at the core of your customer retention strategy.
10 Tips To Improve Your Engagement Rates
Now, let's take a look at some tried-and-tested methods for a fruitful social media engagement strategy you can use to increase your engagement rates in 2023.
1. Make record of your current engagement rates
Before you start improving your social media strategy, measure your current engagement rates over a period of time. You can access your current engagement rates in the analytics of your accounts. For example, here's what the analytics page looks like on Facebook.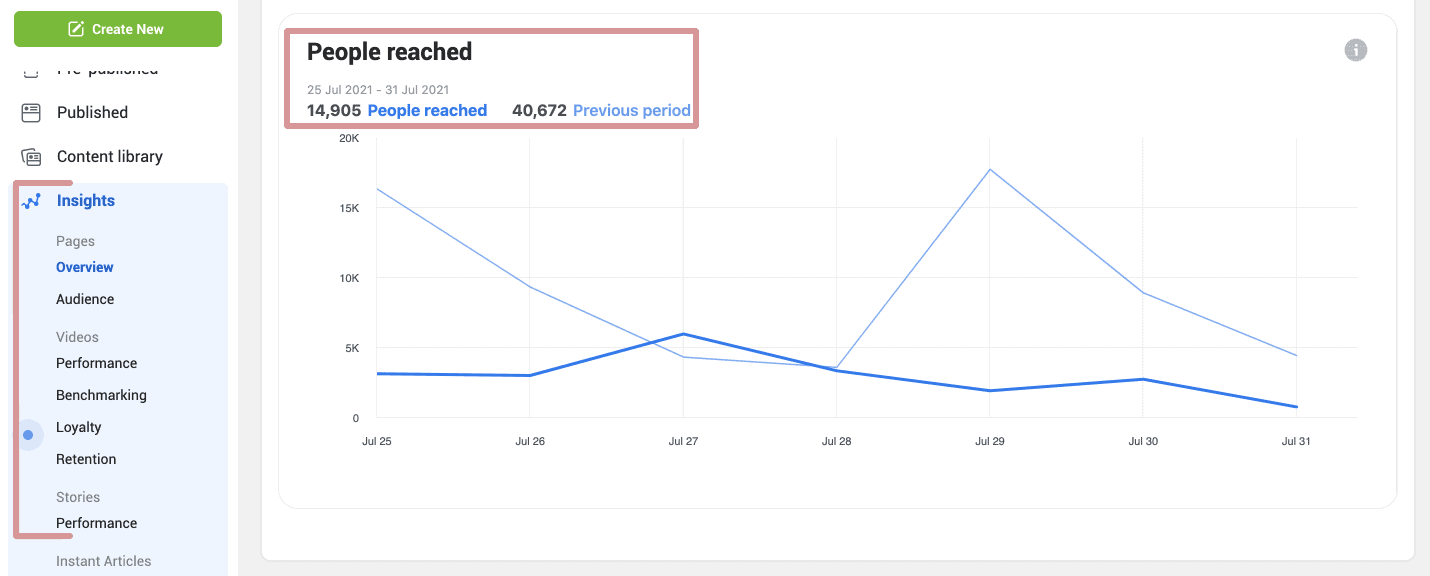 Play around with the analytics tools of each social media to understand the features, or get acquainted with the analytics tools of the social media scheduling platforms you are using. Or you can use the above-discussed formulas to calculate the engagement rates. Keep this information somewhere to track the growth of your engagement rates over time.
2. Set Measurable Goals
Before you start any marketing campaign, you need to know what it is that you are trying to achieve. Social media is not an exception. You need to know what audience you want to reach, what action you want them to take, and how you are going to measure whether your campaign was successful or not. Figure out the metrics that matter more for your business, and optimize your campaign for that. For example, if you want to build a community, you may need to concentrate on growing your following and active engagement in the comment section rather than page visits or likes.
These metrics also refer to your financial goals and KPIs. From calculating revenue from social media to paying marketing employees with cryptocurrencies like Litecoin, set clear and achievable goals. Your expenses and gains should be balanced at all times.
3. Provide Incentives To Engage
The truth is, people won't engage with your brand unless you give them an incentive to. This can be in the form of asking a question, creating a poll in the story, making an offer, or even a giveaway. Most social media platforms currently offer a wide selection of tools you can use to craft posts that will give your viewers motivation to engage with your content. For example, skincare brand Glossier organizes frequent Q&A sessions, during which they answer skincare- or product-related questions of their followers.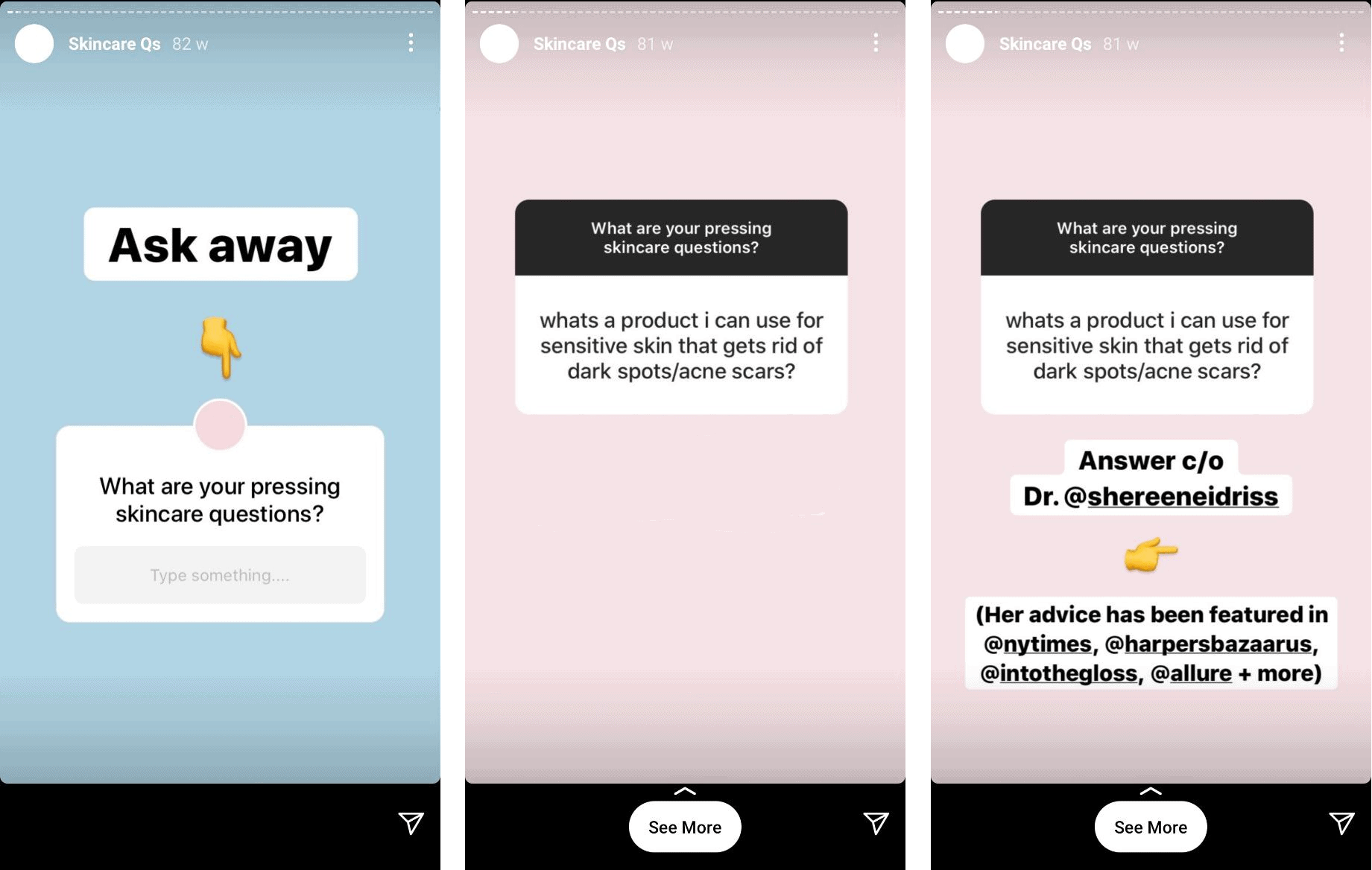 4. Create Original And Catchy Visuals
Social media is mostly about visuals. Even on platforms where people have the option of publishing only texts, posts with visuals perform better. In fact, on Facebook, posts with images receive 37% more engagement, while Tweets with photos on average see 35% more retweets. In the case of visual platforms such as Instagram, TikTok, or YouTube, there is no alternative to visuals.
So, if you want to boost engagement on your social media channel, consider investing time into creating unique and catchy visuals that will help your content stand out in the feed. From beautiful graphic pieces to funny GIFs and memes, there is no limit to possibilities. However, make sure to keep the visual style of your brand so that the viewers know it's you the moment they see your visual.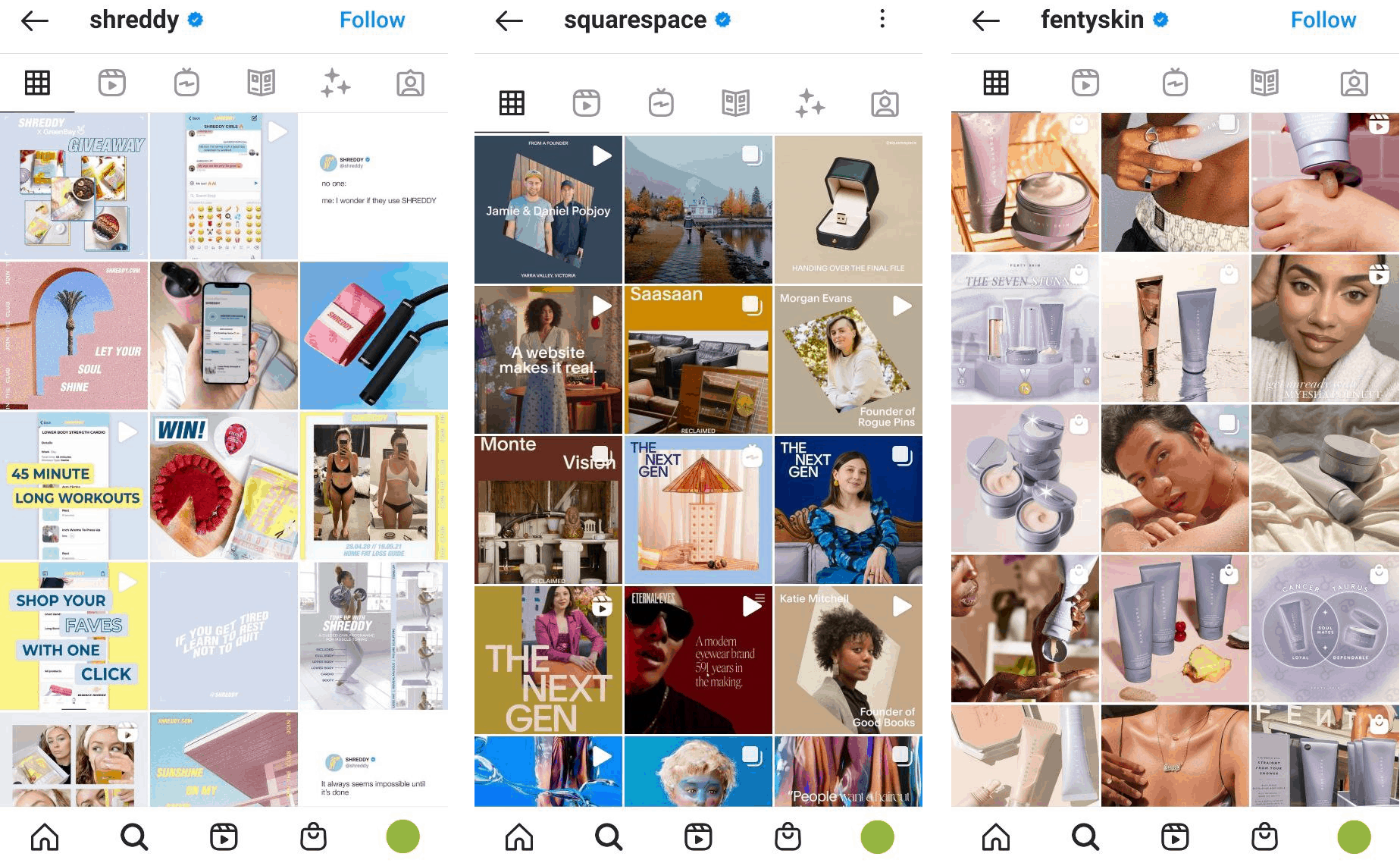 5. Schedule For The Right Timing
Not everyone is online all the time, that's why the performance of your posts can largely depend on the time you post them. If your post goes live when most of your audience is offline (for example, early Saturday morning when everyone is asleep,) you risk getting your post unnoticed. To avoid this, you need to find out when most of your audience is online. Social media platforms like Instagram, Facebook, and others give these insights into the analytics settings. You can then use this information to schedule your posts at the time when they will perform best.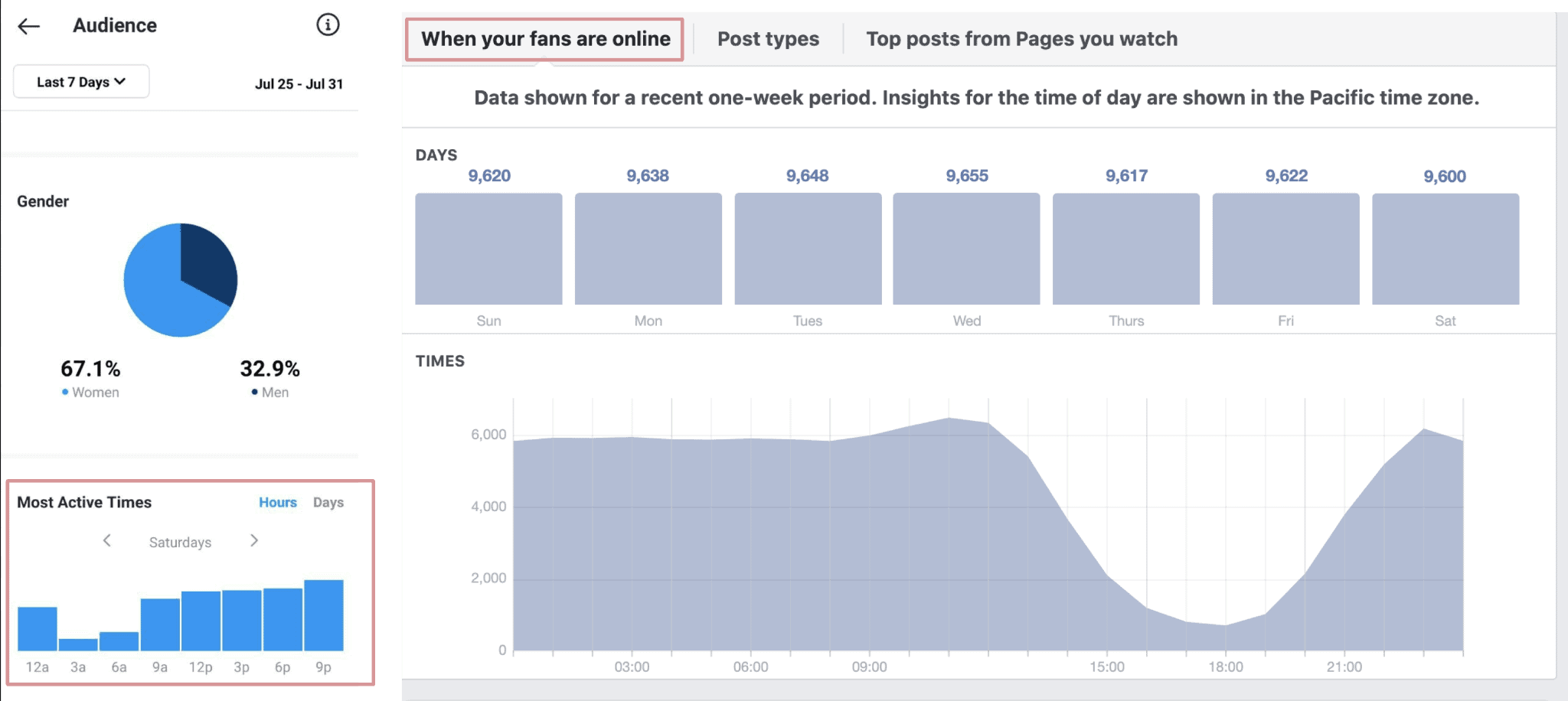 6. Use Trending Hashtags

Hashtags have long become an inseparable part of social media, and if you are not using them as part of your brand strategy, you may be losing out on potential reach. Often used to group content, they are a great way to reach people who don't follow you but may be already interested in what your brand has to offer.
Depending on the topic of your post, you can research and find relevant hashtags that will maximize your reach. There are a plethora of tools and apps that let you find trending Instagram hashtags or Twitter suggestions you can add to your posts. You can also create specific hashtags for your brand to categorize your posts.
7. Collaborate With Influencers
Influencer marketing is one of the growing trends now that is not going away anytime soon. Based on the trust people have towards social media influencers, this is one of the most effective marketing strategies you can use to improve your engagement rates.
While influencer marketing can seem to be costly at first, keep in mind that there are influencers of different sizes. While working with well-established creators who have millions of followers can indeed be expensive, you can also consider mid-tier influencers (50k-500k followers,) micro-influencers (10k-50k followers,) and nano-influencers (1k-10k followers.) As a rule of thumb, these creators operate in specific niches, and your brand can greatly benefit from collaboration with them.
8. Share User Generated Content (UGC)

The benefits of using UGC are too many to name: from saving you time and resources when creating content to boosting the credibility of your brand, UGC can be a huge asset to any brand. Add to that the fact that 79% of people trust UGC more, and you get a strategy that should be at the center of your marketing efforts.
Apart from being engaging and trustworthy, UGC can give you a sneak-peek into what your customers like, what they find engaging, as well as show you where you can improve.

9. Invest in Video Content
Another marketing trend that is here to stay is video, and here's proof: YouTube is the second-largest search engine in the world. People turn to video content to learn about brands, watch product review videos, study for exams, or just for entertainment. This rise in video content didn't go unnoticed by social networks such as Instagram and Facebook, who are creating more comfortable methods to share and watch videos on their platforms.
However, YouTube remains the main platform for sharing videos. Here, people are ready to spend large chunks of time engaging with the content of brands and creators they like, as opposed to only brief interaction on other social channels. YouTube is also a great place for experimentation:
The good news is, you don't have to spend fortunes to create videos anymore. The emergence of online video creation tools makes video creation accessible for businesses even with very limited resources.
You can use tools such as YouTube thumbnail downloader to create thumbnail versions for your video to see which one performs best. Instruments such as TubeBuddy let you research tags and keywords that can improve discoverability.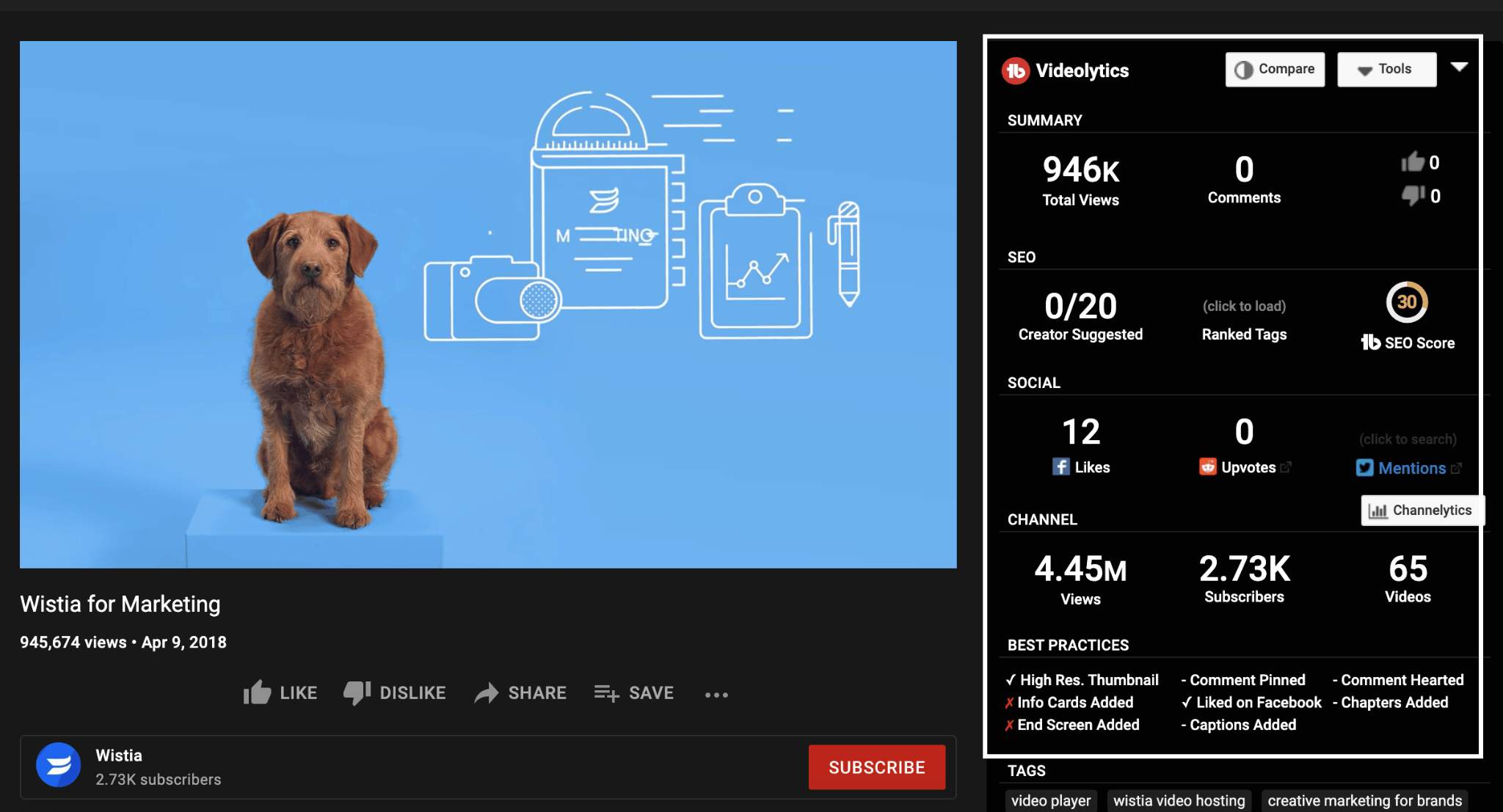 10. Review Analytics And Adjust Your Strategy Accordingly
As you gather the data through measuring the performance of your posts, make a habit of analyzing them weekly or monthly. As you do this, look for patterns:
Which types of posts perform better?
What is the media that works best for my following?
Which platform has the lowest growth and engagement rate?
After you answer these and other questions you've addressed, use the answers and insights to alter your marketing strategy accordingly. As you do this repeatedly, you'll start to understand your audience better and provide them with more relevant and appealing content.
Final Thoughts On Social Media Engagement
If you are working towards improving social media engagement and growing the social media presence of your brand, these 1o tactics, alongside formulas for calculating your engagement rate, can be a good starting point. Make sure to include them in your social media marketing efforts as you go, and results won't make you wait for long.