As the world starts its reboot following the COVID-19 pandemic, brands will be looking to gain every advantage possible when it comes to making those all important sales.
In 2020, businesses scrambled to get online in a bid to keep themselves afloat as the doors slammed on their physical outlets and, as a result, online competition has become more fierce than ever.
This left many wondering how to sell on social media?
In June 2020, global e-commerce traffic set a record of 22 billion monthly visits and, post-pandemic, the trend for online shopping is expected to continue with many consumers now accustomed to the convenience – and often cost savings – that this method of shopping offers.
While an increased number of online customers is great news for e-commerce retailers, this is offset by the fact that they now face much higher levels of competition.
The social call
When it comes to grabbing online customers, marketers now have a lot of options at their disposal. One of the most popular – and most effective ways of attracting customers is, of course, social media.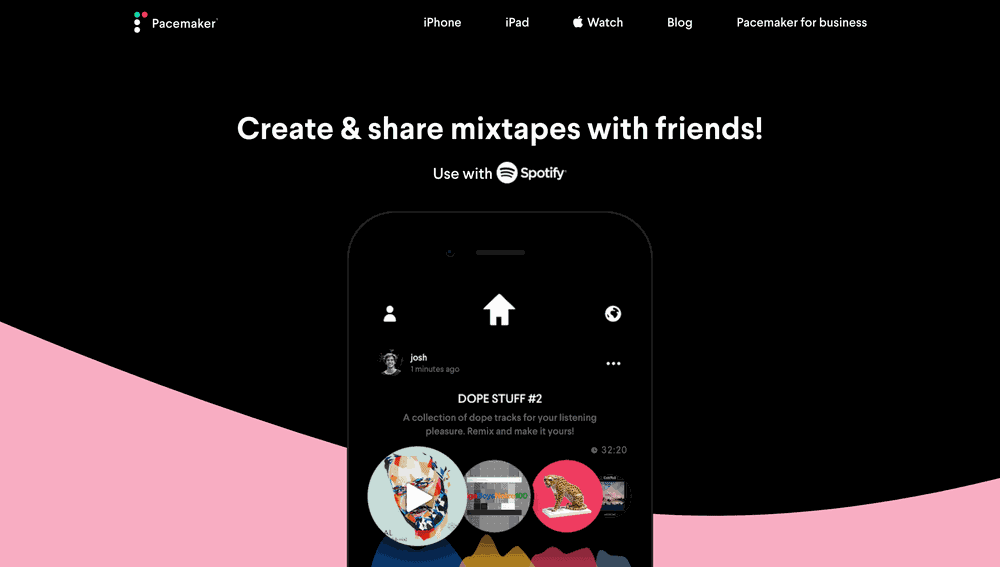 Studies show that 43% of global shoppers are in the habit of researching products and services on social media before moving ahead with a purchase decision. For e-commerce companies, this means that marketing efforts are very much focused almost exclusively on platforms such as Facebook, Instagram and LinkedIn.
Concentrating on social media these days just makes good common sense, however, a huge number of brands put a lot of time and man-hours into this, only to let themselves down by sending potential customers from the platform to their website.
What's the problem? In most cases, social media marketing content and adverts are laser-focused on one product or service – which is exactly as it should be.
The problem occurs when the potential customer clicks onto the content or advert and is then taken to a website's home page. While the home page may well look great and be well thought out, the chances are that the content of that page will bear very little relation to what the visitor has just seen on social media.
Picture the scene – a Facebook user sees an ad for your fabulous SEO services and jumps onto the clickety-click express, only to find themselves stranded on a homepage that talks about a whole mess of services. Chances are that they'll then stick out a thumb and get the heck out of there as quickly as possible. Neal Taparia, founder of spider-solitaire-challenge.com
In short, when clicking on something of interest on social media, the visitor expects to be taken to a page that mirrors that content – when that doesn't happen, you've almost certainly lost them – and thrown your marketing efforts and money down the drain. So, what's the answer?
The land of the giving
If you're a regular internet user, you'll no doubt be familiar with landing pages. If not, here's the lowdown:
A landing page is like a mini-website and is a great tool for marketers and business owners looking to make sales by focusing on a specific product or service. These are generally used for one of two purposes:
Lead capture – A landing page might feature a lead capture form that allows the brand to collect information about the visitor including contact information. Businesses will often use a bartering system for these forms whereby the visitor is offered something of perceived value such as an ebook or a discount in exchange for handing over their information.
Sales – A landing page can provide a portal for direct sales whereby the user is directed straight to the product listing or checkout in order to quickly purchase the advertised product.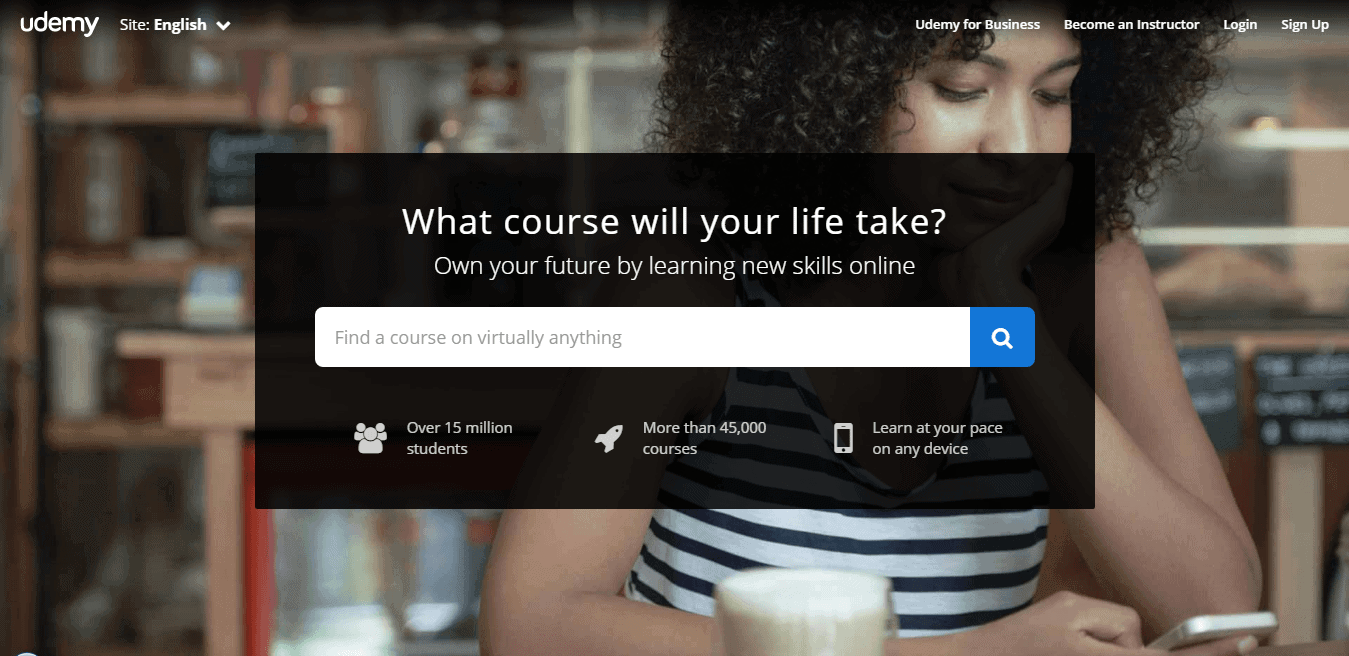 Why use a landing page?
There are a few really good reasons for using a landing page when selling on social media and, some of these are:
Full Focus
With a landing page, you can make sure that the content is 100% focused on the product or service in question. Whereas your home page will usually contain information about all of your offerings as well as details about your company as a whole, a landing page allows you to include only information about the item which interested your user in the first place. This means that you're much more likely to be able to retain the user's attention.
Cracking Conversions
Directly customers to a landing page rather than a website has been proven to net significantly more conversions for brands, as well as allowing companies to collect all that delightful data for use in email marketing campaigns and more. When taken to a landing page that mirrors the content from social media, your customer is much more likely to remain interested enough to keep those fingers clicking all the way to the checkout.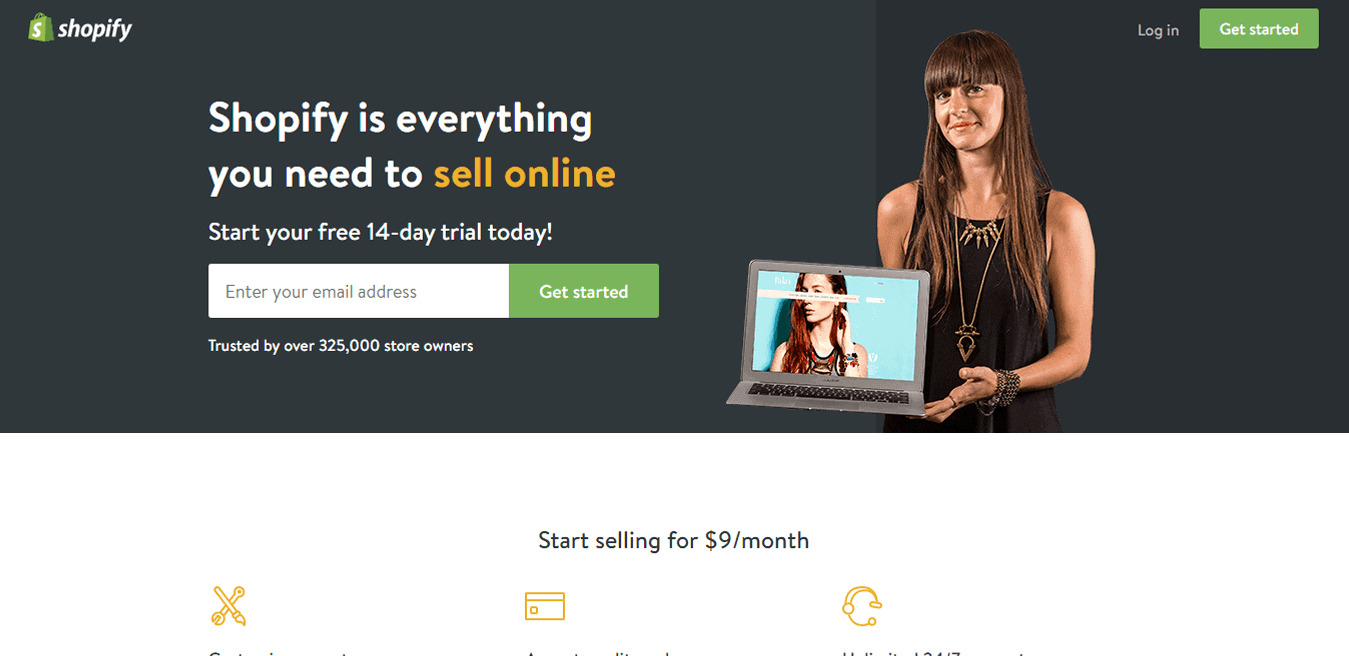 Retargeting
In an ideal world you would, of course, nail that sale every time. Sadly, its just not possible to convert every single visitor into a customer, even with a great landing page. However, a landing page, by collecting customer information, does offer a golden opportunity for retargeting by email. In a lot of cases, the visitor is interested in your product or service and just needs a tiny nudge in order to convert them to customer status. Email retargeting can be really effective in closing the deal – particularly when an extra discount or incentive is offered.
Testing, testing
Using a landing page offers a fantastic opportunity to conduct some really useful A/B testing. When it comes to any kind of marketing campaign, testing is absolutely vital if you want to make sure that you're going with the right messaging for your product or service. A great advantage of landing pages is that you can simultaneously run as many as you like – which means that you can gather some real insights into what works and what doesn't.
"Testing is hugely important for landing pages and the great news is that it's usually really easy. Don't be afraid to play around with the different elements of your page including your images to see what works for you and your brand". Dima Suponau, Managing Director at extensionfile.net
Quick and simple
A lot of people mistakenly believe that they need lots of fancy tech skills to make a landing page and get it up and running. On the contrary, there are plenty of online tools which don't require any technical skills whatsoever and which allow you build and publish your page in a flash. Not only are these really simple to use but most of them are also hugely affordable.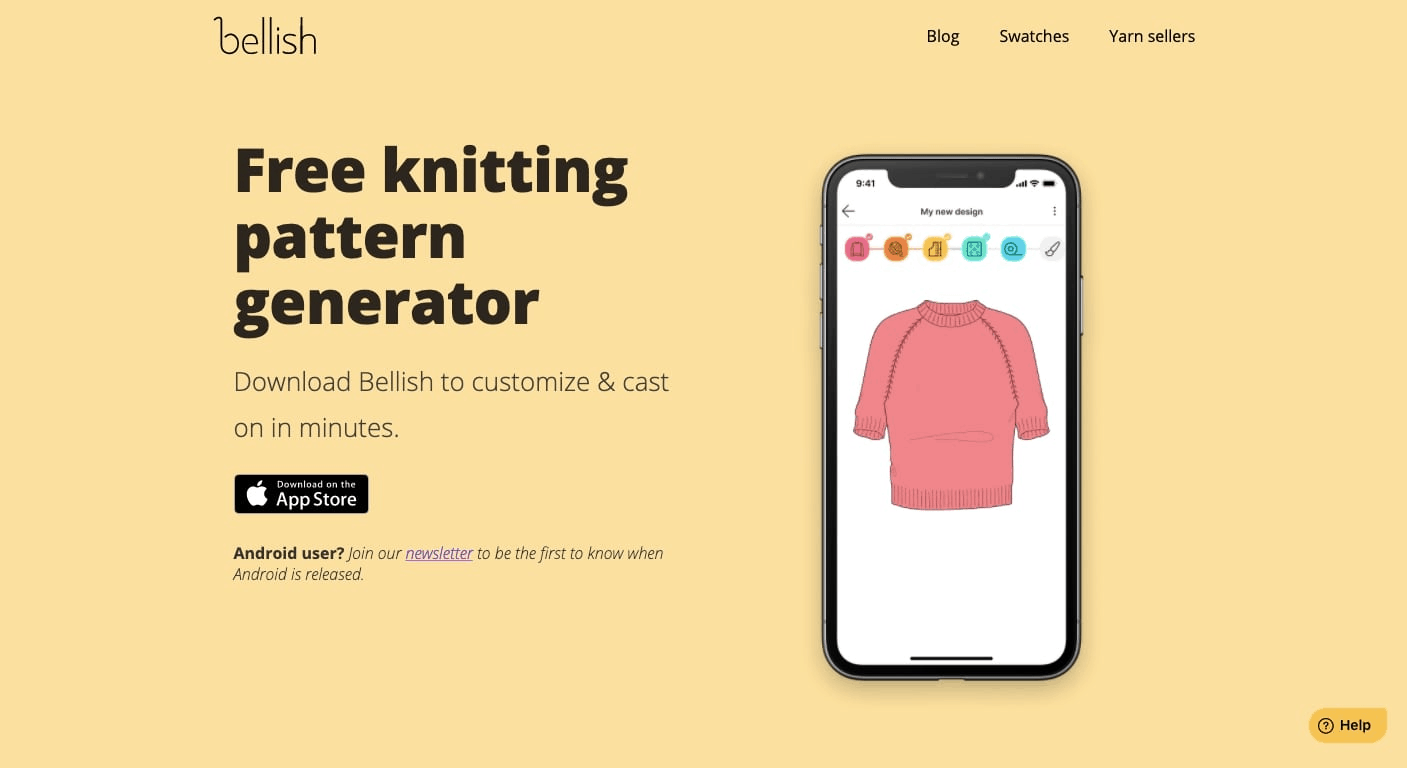 As you can see, there are some really compelling reasons for taking the plunge and getting onboard with landing pages to help increase sales from your social media platforms. That's all very well, I heard you say, but how's it done?
Getting your landing gear down
When putting together your landing page, there are a few things to keep in mind in order to make sure that its as effective as possible:
Clean and clear
As a marketer or business owner, you've got a lot to say but, your landing page is neither the time or the place. Take a look at the following landing page which was published by tourism company, Cruise.co.uk.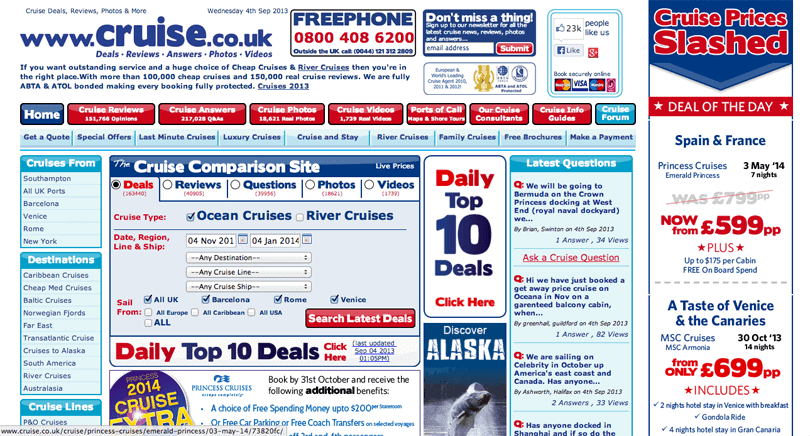 As you can see, this page is the equivalent of an over-cluttered room which is untidy, unattractive and, quite frankly, has started to smell a bit. There's simply way too much going on here – their eye is not drawn to any specific item and, most users will find this so confusing that they'll simply scroll away.
In order to be effective, a landing page needs to be clean, clear and concise and to deliver its message clearly and with maximum impact. As a rule, you should include a killer headline followed by an engaging description of your product or service and the benefits which are attached to it.
If you have a bit of space to spare, testimonials can work really well in reinforcing the benefits of your product or service. Finally, do feel free to use a couple of keywords or phrases on your landing page but, as with any other material, don't use so many that it becomes cluttered and unnatural.
In the picture
If you have a particularly attractive product, you may be tempted to cram your landing page full of pictures of it. Don't. One really strong, high quality hero image is infinitely more effective than a whole bunch of them and, so, less is most definitely more.
Choose an image which is descriptive and engaging and which is super relevant to the text on your landing page. Imagery is incredibly important so it's worth investing in this for all of your digital marketing materials.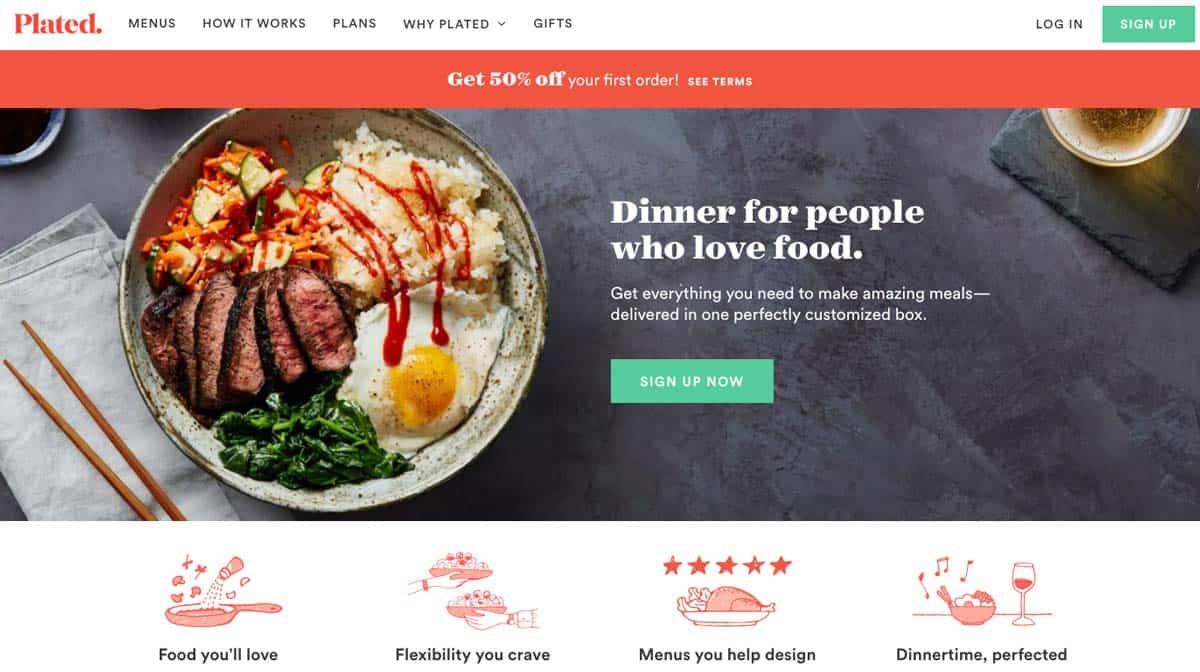 Giving your landing page the green light
When it comes to your landing pages, colour matters more than you may think. Studies show that we allocate emotions to certain colours, for example, red for boldness, for example for a lawyer like in the photo below, and blue for strength and dependability. Bearing this in mind, its a great idea to put some thought into what kind of image you're trying to project and to use colour to back this up.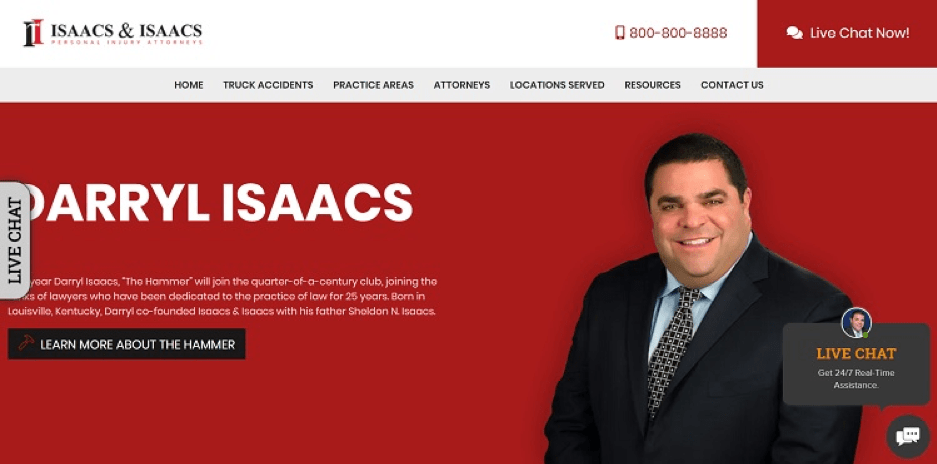 Speak to the cycle
As I mentioned earlier, it is a normal and sensible practice to run more than one landing page at a time. As well as being useful for A/B testing, you can help to significantly improve your sales by creating different pages for different stages of the sales cycle.
For example, using one message for those at the top of the cycle which clearly describes your product and, then, using a different page for the bottom of the cycle which answers questions and concerns that a potential customer may have. By touching on each part of the cycle with a different page, you're creating a super-wide net in order to scoop up as many of those customers as possible.
…….And action
If you've been paying attention, you now have some killer copy accompanied by a hero image (in the right colour, of course). Congratulations, you've now come to the single most important part of your landing page – your call to action.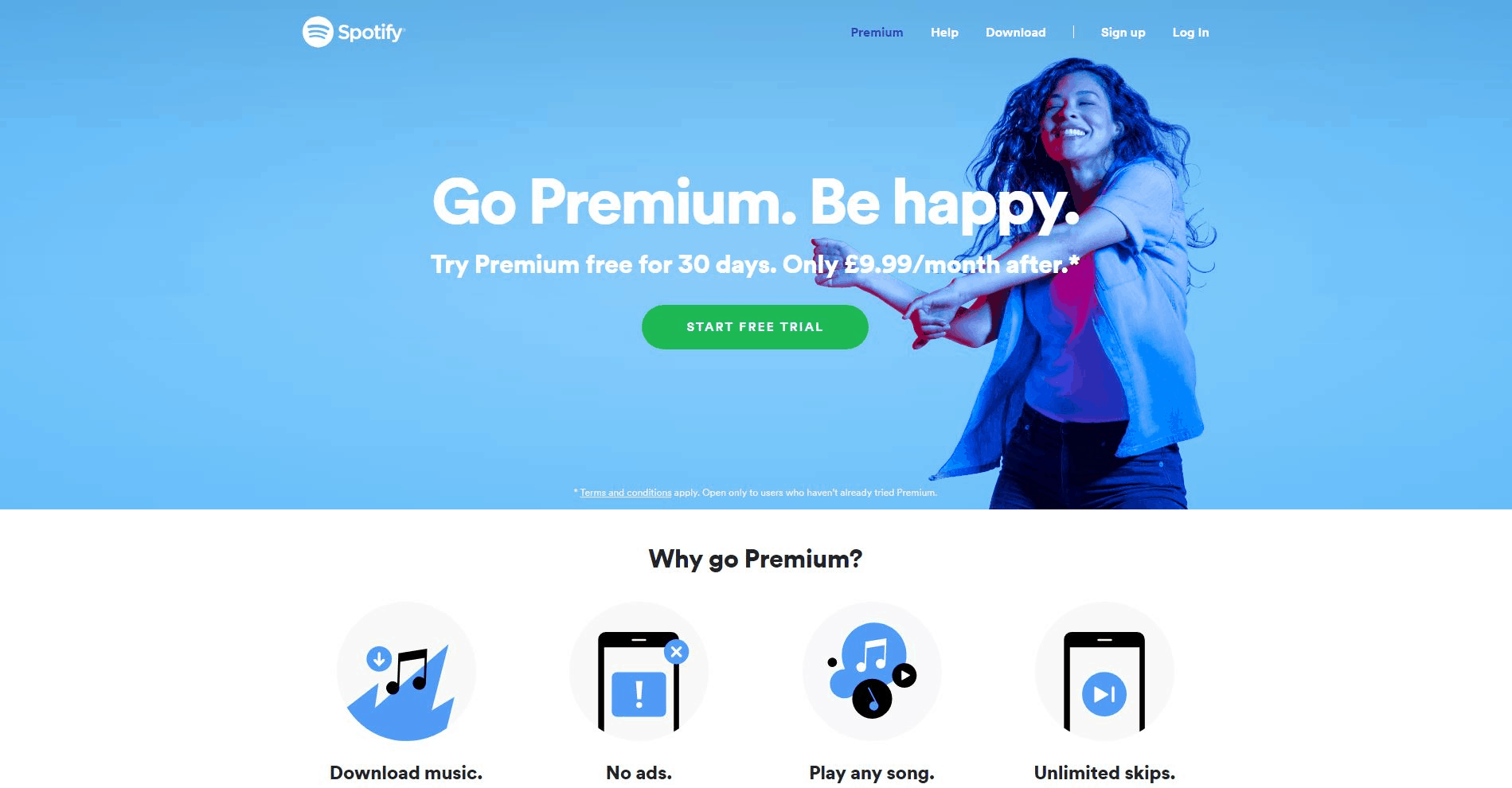 The entire purpose of creating your page is that you want the visitor to do something – in this case, you want them to buy something – and it makes or breaks when it comes to your CTA.
For the best results, your call to action should be in the form of a button and should clearly state what is expected of the visitor. Although opinions vary on placement, my advice is to place your CTA at the point at which the visitor naturally finished reading your content.
Think carefully about what happens once the customer pulls the trigger and clicks onto your CTA – the process should be made as short and straightforward as possible in order to avoid having the visitor give up and abandon the transaction.
"The key to conversions is to keep the path to conversion as fast and straightforward as you possibly can for the best chance of success. This means limiting the number of form fields and keeping them super short to avoid losing the interest of your user. Put yourself in their shoes – would you want to spend ages filling in different forms and jumping through several hoops just to get to the finish line?"
Paul Mc Laughlin, managing director at Chartered Surveyor London
For the digital marketer, social media platforms and landing pages really do go hand in hand. Why? Because both of these cater to today's customer who wants instant information and doesn't want to jump through a load of hoops in order to get what they want.
The proof of this is in the success of platforms like Instagram who now offer straight from the page purchasing by eliminating the need for the customer to be redirected to a different site.
Knowing How to Sell on Social Media
The takeaway from this article is that you need to be picking up your customers from your social media platform and transporting them to a clean and fresh page that points perfectly to the information which interested the user in the first place.
So, remember to keep your copy short and concise, your images big and bold and, above all else, keep your call to action front and centre so that your user knows just what you want them to do.