Social selling is the modern approach of sales which utilizes data from social networking websites to grow business opportunities. Social selling starts with creating a professional brand by finding the right audience. It focuses on providing engaging insights and builds a strong customer relationship. Businesses incorporating social selling techniques create more opportunities and are most likely to achieve targets by beating the competition from outselling peers.
Need for Social Selling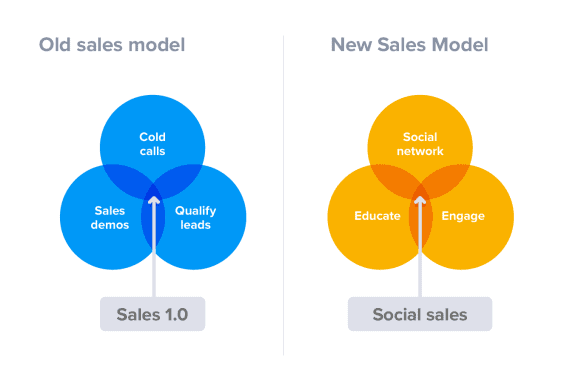 Most of the salespeople today cannot achieve their targets. There are several reasons behind missing targets, but the most important reason is salespeople are not giving sales pitch properly. Sales personnel speak several properties for the product or services but misses out the unique selling proposition.
They lack important product demonstration tools while cold calling customers. With improper sales pitching, cold calling will never be converted into a sales appointment. Therefore, a salesperson fails to convert leads into prospects and misses the target.
The buying process has become more complex due to the influence of social media. People go online and check product and service reviews before buying anything. They contact real users to know their experiences before buying, which ideally eradicates the need for sales pitching. However, the key to successfully convert a lead into a prospect is to provide guidance during the customer buying journey.
With incorporating social selling, a salesperson can be reached via social channels as and when required by the customers. Being present in social media influences customer buying behaviour by providing them with filtered product reviews and service feedback that will condition the minds of decision-makers for making a purchase.
Benefits of Social Media Platforms for Businesses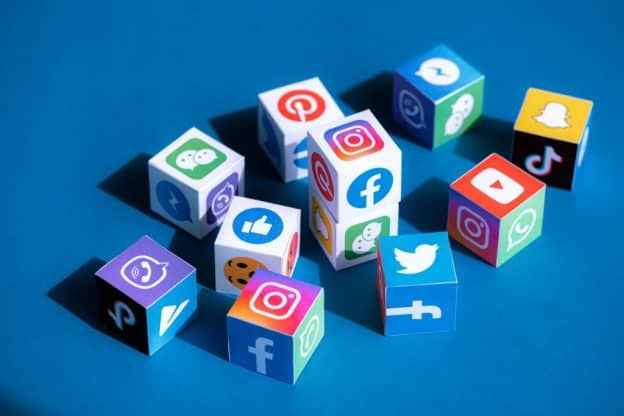 Source : Travelearth
Being present in social media platforms helps businesses to establish proper brand identity and recognition among billions of users. Nowadays, every other brand is available online with the help of mobile applications which are directly linked through their social media platform. Social selling is an innovative way to create relevant posts that will engage the customers with call-to-action features for sales conversion.
In one single post, brands can analyze their customer purchasing behaviour, and at the same time, the post creates brand recognition in the mind of consumers. When compared to traditional medium for marketing, social media marketing has been more influential as social media platforms have an ability to put the brand in front of their targeted audience more accurately and quickly.
Purpose of Social Selling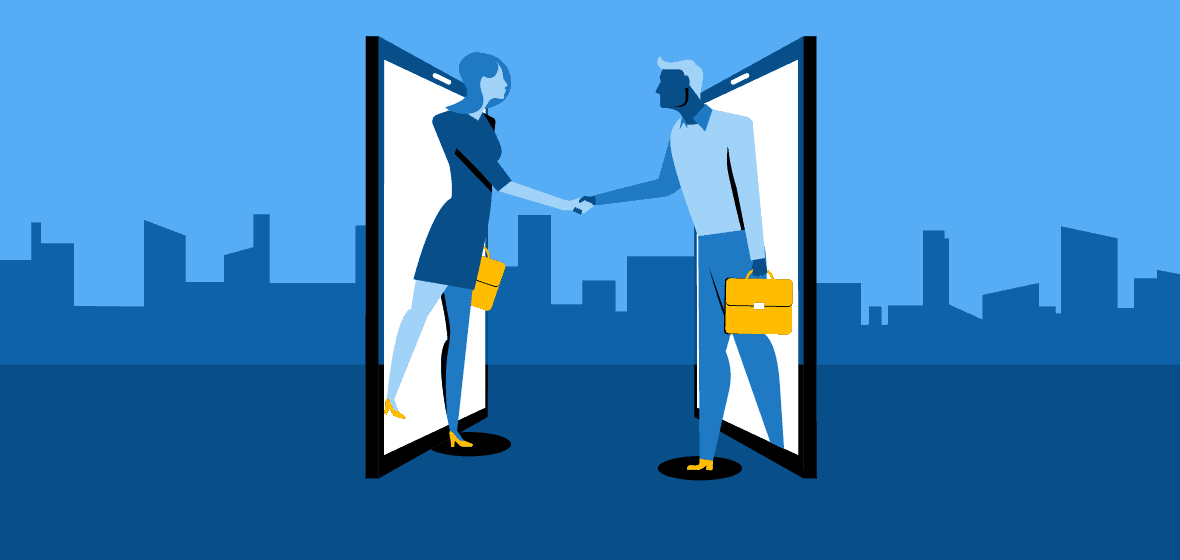 Source: Sprout Social
The main purpose of social selling techniques is to build trust by providing a human touch to the sales process online. Trust is built by maintaining relationships with the customers in the form of human interaction. Sales are considered to be a commercial interaction between human beings, and social selling requires the sales team to incorporate regular customer interaction with the help of engaging posts and to answer their queries.
Social selling involves two steps; the first step is to listen to customer recommendation and feedback. And the second step is to provide valuable insight to improve their thoughtfulness. Every sales pitch made after social selling will not be recognized as cold calling, because the customers are already aware of the company with its product and services. Sales pitching becomes easier with the information provided by social tools and media offerings.
Importance of Social Selling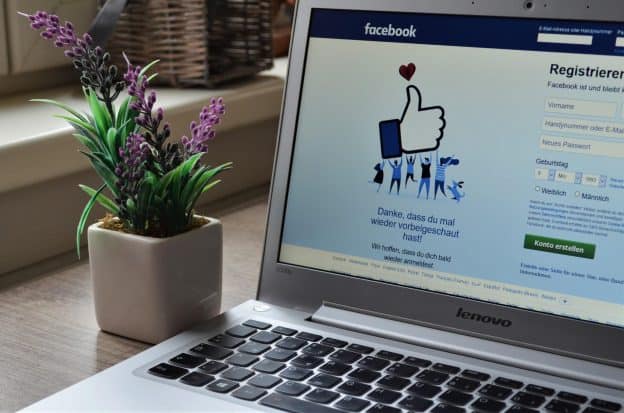 Image source: Pexels
In the era of sales evolution, social selling is a powerful tool for sales personnel. The sales team of a business can utilize professional networks and the company's social networking websites to target customers or key decision-makers for developing a sales funnel.
The sales team can concentrate on real social media profiles and utilize online intelligence for obtaining valuable insights about the loyal customer base. Social selling enables salespeople to have relevant conversations with customers by leveraging a warm introduction and guiding them through the customer buying process.
Sales personnel can answer potential buyers and prospects questions with the help of social media content and consistent interaction with them. Social selling enables the businesses to establish real online connections with prospects and audiences showing genuine interest. It is a great way to prevent spamming and help the audience to make the right purchasing decision.
Social Selling in Business Improvement
Social selling techniques incorporate the usage of social media platforms such as Instagram, Facebook, Twitter, LinkedIn. It is considered to be a hybrid of customer networking and social media marketing. Social selling is an innovative technique for maintaining a strong relationship with customers by building social media networks.
All the prospective leads can be connected with the help of social media handles, and the business can cultivate one-on-one relationships with them. Social selling helps businesses to improve their processes and build brand visibility.
The main aim of implementing the techniques of social selling is to increase the customer base, provide them with sales demonstrations, solving their queries, and close sales. The idea is to drive the competition by increasing revenue generated through a larger audience.
Generate Potential Leads
Being present in social media generates a huge amount of leads for a business. Most of the businesses go online and create social media pages to improve their leads inflow. The ability of social media platforms to generate highly qualified and filtered leads can be utilized by its advanced targeting features.
It is important to improve the quality of leads that turn out to a particular website for sales conversion. Businesses can start promoting their gated content over several media platforms. Consistent and high-quality content that is compatible with the interest of the target audience is the key to successful social media marketing.
Businesses can design infographics and engaging posts that identify with brand recognition. Every post should include a call-to-action to create a sense of urgency in the minds of customers. The more relevant and consistent social media posts, the more are the chances to generate potential leads. Additionally, the more potential leads directly relates to higher revenue generation, which is the ultimate goal for any company.
Improves Search Engine Page Ranking
Being present in the social media platforms helps the customer to reach out to social media profiles of brands before heading on to their official website. This, in turn, increases the traffic towards the official brand website and the domain authority of that website increases.
The domain authority also increases when social media posts are shared by the customers. This improves the search engine page ranking of the official websites along with social media pages.
Additionally, brands can share product description and information provided about different services in the social media pages that can be optimized as per the search engine. Most of the customers head on to social media handles to get a better understanding of the brand and also to know the latest offers and discounts.
With improved ranking, the search engine will divert these customers to the right landing pages. Using the right rank tracking tool can help and give clean picture of where you are on the search engines. This drives prospective traffic into the official website or social media handles. Sharing engaging and relevant posts can boost social media page ranking as well as the ranking for the official website.
Market Research and Competitive Analysis
Market research and competitive analysis get enhanced with social selling. Social media presence is a great way to analyze the market and gain a competitive advantage over other brands. By keeping an eye on the market trends, a brand can easily learn how other businesses are performing. Businesses gain an opportunity to monitor and draw valuable insights into the market by analyzing the performance of their competitors. They can follow different kinds of content being shared in the social media platform by other brands.
Social media helps businesses to learn from their competitors and other brands about the post they are sharing to interact with the followers. Competitive analysis helps brands to learn from each other and self analyze the worth comparing it with the existing market competition. The reporting and analytics feature of several social media websites are powerful tools for brands to reach out to the target audience with value-based marketing campaigns.
Business Collaboration
Social media provides the benefits of business collaboration through which several brands can collaborate with each other and also with online influencers. This is a great social media marketing tactic to promote the product and services.
The technique of promoting products and services on an online platform with the help of influencers is influencer marketing. Influencer marketing is more authentic and valuable than advertisements. It is a cost-effective option to build a strong relationship with prospects by getting access to a wide range of audiences.
Influencers make sure that the products and services are promoted in a very engaging tone. Influencers ensure that it reaches out to a larger customer base. It is more beneficial than creating a marketing plan for targeting new customer segments.
Influencer marketing helps brands to build trust among the customers by paying influencers to speak about their personal experiences regarding a particular product or service. This online review influences the decision-makers for making a purchase. Social selling enables brands to collaborate with appropriate and relevant influences so that their social media messages are received by a targeted audience panel.
Creates Brand Recognition
Social media networking websites and applications have incorporated several online marketing tools and analytics for businesses. These tools or applications have reporting and analytics features that businesses utilize for market research.
Social media analytics helps brands understand their performance in terms of posts and engagement. The social media networks are also helping other brands to get identified across social media platforms with the most popular 'blue tick' feature, which is added when a business or brand gets officially identified. Social media help to promote their products and services online and track conversion ratios.
Social media platform engages surveys that will identify the originality of the brands. It is important for a brand to get official recognition in every social media platform to avoid confusion of duplicate or fake accounts. Customers trust social media with the blue tick feature to recognize the authenticity of the brand. Social selling is a powerful tool that drives online marketing strategies to generate quick and real-time results. Brands the view and analyzes customer interaction with social media and in turn, improves online presence and adds to the brand value.
What Social Selling Can Do For Your Business
Social selling is important for modern business techniques to connect with prospective buyers. Social media is a very important platform where businesses can portray their information and solutions that prospects are looking for and at the same time, overcome the challenges for sales pitching.
Social selling helps in improving the overall brand's visibility through the delivery of top-quality leads and increased web traffic. It improves the sales conversion rate and generates higher revenue. Social selling is all about leveraging the appropriate social media handles with suitable posts to attract potential leads and thereby contribute to revenue generation.
[starbox]