Account based marketing tactics (ABM) is a hot topic in the B2B world. 87% of B2B marketers reported that their ABM initiatives outperform their other marketing investments in terms of ROI. ABM benefits B2B companies with a high ROI, optimized sales and marketing funnels, and better customer experiences.
ABM involves communicating and fostering relationships with best-fit accounts while understanding their needs and pain points. Social media not only complements ABM goals but is also capable of expanding ABM results.
Definition of account based marketing tactics (ABM)
Account-Based Marketing is a focused growth strategy where sales and marketing resources are dedicated to identifying and targeting accounts with the highest value and revenue potential.
ABM requires sales and marketing teams to serve one-to-one, highly personalized content and messaging to these target accounts.
To run a successful ABM campaign, take a multi-channel approach. Social media is one of the top channels you want to explore and leverage. Let's look at how you can use social media to strengthen your ABM strategy.
6 Best Ways to Use Social Media to Improve ABM
Get to know some of the finest social media tactics to generate ABM results.
#1 Know who you want to target
ABM involves identifying and converting high-value target accounts and contacts. Let's be real, getting through this most important and challenging step in ABM is not easy. But thanks to social media, you can lower the difficulty.
Did you know, LinkedIn generates 80% of B2B leads coming from social media? Further, 11 million millennials on LinkedIn are decision-makers and 61 million senior-level influencers use the professional social networking platform.
With LinkedIn, you can find out who you need to focus on and create lists of decision-makers and key stakeholders within target accounts.
Use LinkedIn's advanced search functions or check LinkedIn profiles/pages to identify companies and their specific executives you want to target with ABM.
Filter the list of employees at a particular target company by service, job title, location, industry, past company, first and last names, or profile language to create specific segments for ABM.
You can also search for target account contacts within your own LinkedIn network using multiple filters.
Make an effort to closely understand and learn more about target accounts by following them on social networks besides LinkedIn such as Twitter, Facebook, Instagram, Reddit, Pinterest, and Quora. Start monitoring the social media activities of your target accounts to have a better understanding of:
What they like in a product or brand
What solutions they are looking for
What their needs, pain points, and plans are
What they share, talk, and complain about
The type and format of content they consume
What their clients think about or expect from them
Following target accounts on social media allows you to find opportunities and the best time to engage them with relevant content and for your sales team to take charge.
You also open up the possibility of a follow back from target accounts, which is even better for your ABM campaigns.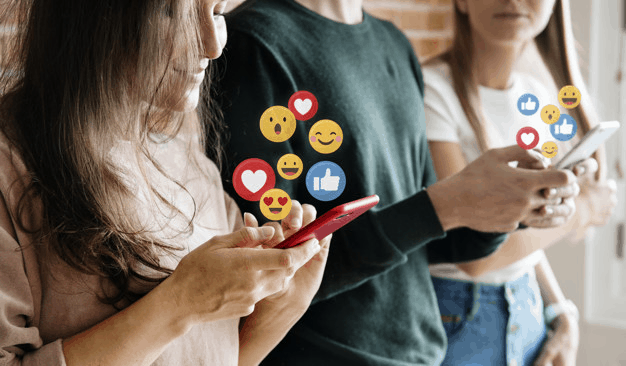 #2 Become a social media sleuth
Social media sleuthing is not limited to just following someone on different platforms. Apart from the insights you gain from following target accounts on social media, you need to leverage social listening to support your ABM plan.
Social listening is a powerful tool to understand the "online mood."
Social listening enables you to analyze the social media sentiment around your brand. You also get to track and analyze conversations related to and mentions of your product, brand, competitors, and keywords you focus on.
Importantly, you can detect negative sentiment and work on turning it around.
In ABM, it matters what opinions target accounts have about you. This helps bring changes to your content and messaging accordingly and improves the buying experience of target accounts.
If you're implementing ABM at scale, it's recommended to invest in an advanced social listening tool.
According to a March 2020 survey by Gartner, 51% of marketing leaders worldwide turned to social listening platforms to get rapid information about consumers during the COVID-19 pandemic.
With Hootsuite, you can respond to mentions and conversations across social media from a single dashboard. Synthesio allows you to tag mentions by sentiment, demographics, and other filters and find your social reputation score.
Sprout Social, Mention, and Brandwatch are other solutions to try.
Besides popular social media platforms like Twitter, Facebook, YouTube, LinkedIn, and Pinterest, you may want to sleuth around trade, review, and industry publication sites, forums, and blogs.
This will help you "listen" to more discussions about your brand and add greater value to your ABM campaigns.
#3 Grab attention with personalized content
Personalization is a crucial element of ABM. 56% of marketers strongly agree that personalized content is key to the success of ABM.
Start curating personalized content using all the information you've gathered from following target accounts and conducting social monitoring and listening.
If you want target accounts to engage with your social media content, don't just share links to your latest blog posts. Take the effort to write compelling, meaningful, and personalized social media posts that may or may not include links.
Focus on creating value-added, thoughtful, and relevant content.
Increase social media engagement for ABM by sharing personalized videos that speak directly to target accounts. Address their needs, interests, and problems. Highlight how your brand is the perfect solution specifically for them. Videos can help you rise above the social media noise.
Next, bring out all the knowledge you have about your industry and products, services, innovation, and technologies relevant to target accounts. Use different forms of content and choose suitable social media platforms to share them.
This works great to nurture relationships with target accounts.
Take your ABM game on social media to the next level by involving target accounts and building communication with them. Here are some tips for you:
Answer FAQs in video, text, or image format
Create polls or short surveys
Run social media contests or interactive quizzes
Invite target account contacts to live streams
Quote them or mention their company in your posts
Share or republish their content that's relevant to your business
Invite them to write guest posts for you and share those
Additionally, share testimonials, customer success stories, and case studies on social media that target accounts can relate to. You can also share what you've learned from your customers and how your business has evolved.
This builds brand recognition, credibility, and trust with ABM-focused accounts.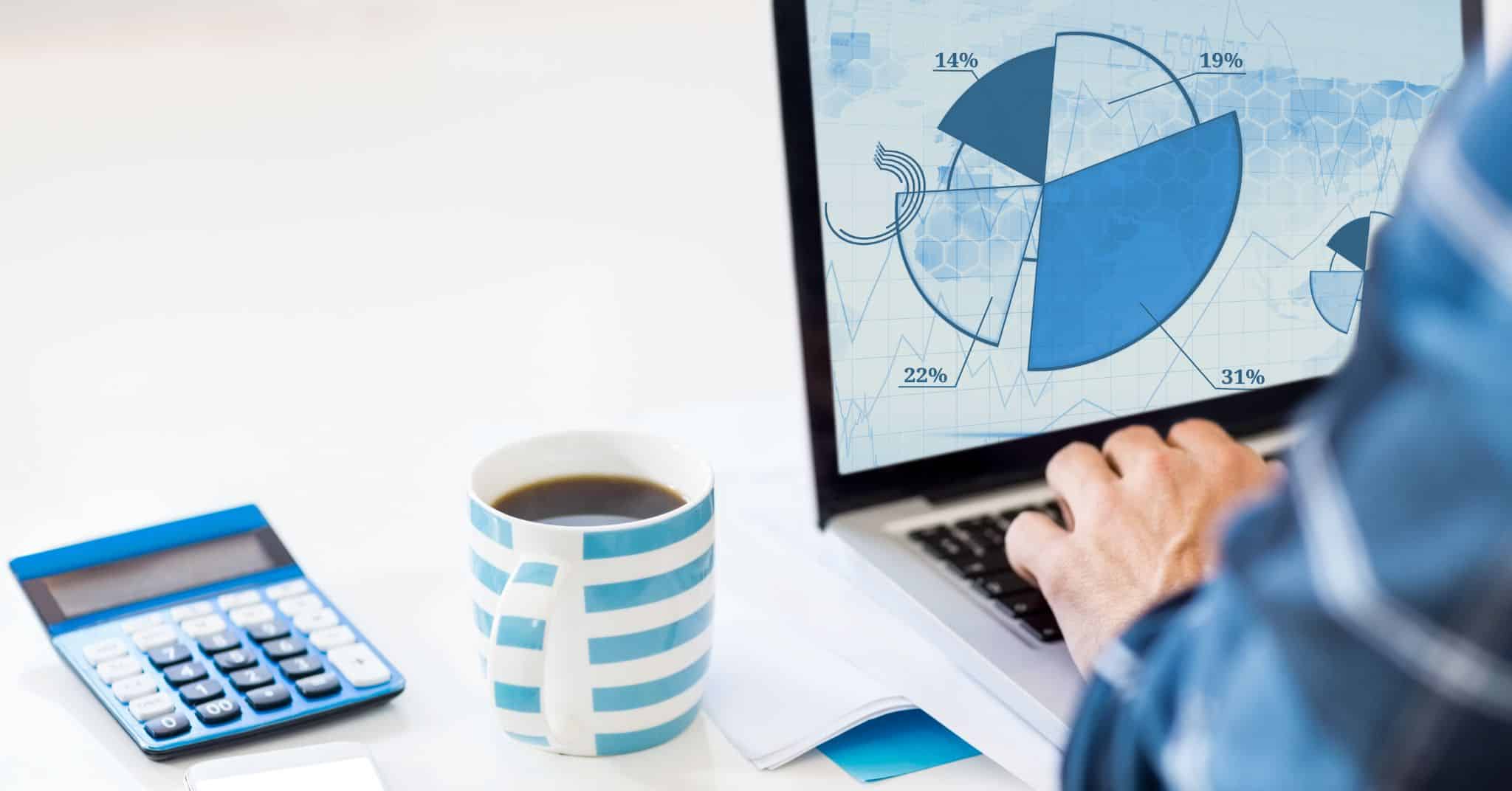 #4 Align sales and marketing through social media insights and data
Sales and marketing teams taking an ABM approach together can be up to 6% more likely to exceed revenue goals than teams less ABM-advanced. Further, 87% of sales and marketing leaders say collaboration between sales and marketing enables critical business growth.
You may already know how important sales and marketing alignment is to the success of ABM. But, how does social media help promote "smarketing"?
Well, marketers can identify and nurture target accounts on social media and set them up for a smooth handover to sales when the time is right.
Marketers can study target accounts through social media insights to develop a relationship with them, provide them valuable content, and enter into the right conversations with them.
This provides salespeople with a level playing field and strong context to take things forward.
Your sales team can take over the engagement or rapport that your marketers have built with target accounts on social media.
You can also ask your sales team to include the target accounts in ABM-related email, outreach, or direct mail campaigns to push them further ahead in their buyer's journey.
Sales and marketing alignment through social selling or social media marketing helps:
Warm-up target accounts ahead of the sales team reaching them
Make conversations with target accounts sound less salesy
Communicate with target accounts where they are already active and on their preferred channels
#5 Target specific contacts with micro-targeted social ads
Running optimized, hyper-targeted social ads is one of the most effective ways to reach and stay top of mind with target accounts and specific contacts.
Use LinkedIn's ad targeting solution Company Targeting to support your ABM campaigns through professional demographic and contact targeting.
Or, with Facebook Dynamic Ads, you don't need to create individual ads for each item you promote or sell. These ads automatically change to show promotions tailored to the audience's actions, interests, intent, and behaviors.
They also allow you to retarget people who have visited your website or app or shown interest in your product but did not complete their transaction.
Use Facebook Custom Audiences to serve ads to specific people you want to target. Upload their phone numbers or email addresses to get started.
Creating Facebook ads that convert requires more than building audience personas and retargeting website visitors. Choose a type of content that will boost your Facebook advertising ROI. For example, video ads.
Twitter can also serve micro-targeted ads for ABM. Use Promoted Tweets, Promoted Trends, Promoted Moments, or Promoted Accounts to stay in front of target accounts.
This enables increased appearance in Twitter feed and suggestions, brand awareness, and visibility of branded hashtags.
Twitter allows you to select specific target audiences for your ads based on technology, language, location, age, and gender.
You can also go deeper with your ad targeting by using options like OS version, carrier, device, postal code, metro area, and the 'Audience features' section.
Support your Twitter advertising strategy for ABM with the right audience selection, straightforward CTAs, engaging videos or images, crisp and compelling content, and a clear and creative profile.
Don't forget to optimize your landing pages to get a better conversion rate.
#6 Use influencer marketing to better engage target accounts
Enhance brand recognition and boost engagement by taking advantage of the vast following and social media presence of influencers.
Start by creating a list of social media influencers your target accounts follow or are likely to get your message in front of them.
49% of customers depend on influencer recommendations. Further, among C-level employees and VPs, 84% use social media to guide decisions.
With influencer marketing, you can earn $5.20 on average for every dollar spent. Moreover, influencer marketing achieves 11X the ROI than banner ads.
Influencer marketing can power your ABM campaign by:
Building trust and social proof for your brand
Introducing your business to large target audiences
Increasing your social following or driving traffic to your website
Attracting new target leads and improving sales
Generating UGC to create brand desire and drive purchase decisions
Feed your social media influencers with product updates, brand stories, or exciting content like a sneak peek into your team operations, product development, or "fun at work."
This will add value to your influencer marketing strategy and allow target audiences to better connect with you.
Use the data generated by your influencer marketing efforts to know how target accounts respond to your promotions, what they like or dislike about your product, and what type of brand or solution they are looking for.
This will help improve the way you do ABM and drive a higher ROI.
Instagram influencers are among the favorites in the industry. The photo and video-sharing social networking platform is one of the best channels you can use for influencer marketing. 79% of marketers consider it as an important part of their influencer campaigns.
Last thoughts on account based marketing tactics
Social media creates ample opportunities to strengthen your ABM strategy. With the proven tips discussed above, you can learn how to best use social media to ensure your ABM success.
Don't forget to measure the results to know where you need to fine-tune your social media plan for ABM.
Lastly, give importance to exclusive messaging when using social media for ABM campaigns. Since you focus on each target account and contact separately in ABM, it makes sense to create hyper-targeted, hyper-personalized social media messages for them.