If social media is the king, then its optimization for your business is the queen. Or whichever way you intend to perceive it. Either way, it's immensely important to restate a certain thing—social media marketing like TikTok ads is one of the sure-fire ways to get your business out there. But unfortunately, the social media market is saturated, making it challenging to promote your brand better.
However, social media enthusiasts/experts from Essaygeeks emphasize the need to employ a set of social media optimization tactics to make your brand stand out from competitors. In this case, we will show you what social media optimization strategies are and how to maximize its techniques masterfully for your business.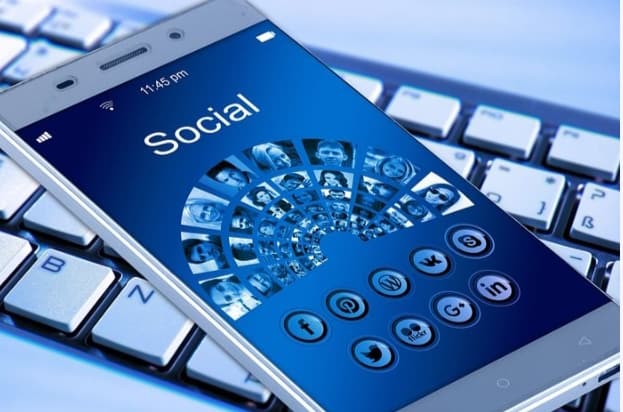 What Social Media Optimization is
Social media optimization (SMO) involves utilizing social media tools to boost your brand's digital presence. Some brands may think that setting up an account on all social media platforms is enough. But it doesn't work like that. As a brand that desires to grow, you need strategies that will help you to push through numerous loopholes that come with invisibility. An excellent social media optimization will help you to put your best foot forward.
A foolproof social media optimization will serve as a blueprint for your business's digital growth in several ways. First, it will level up your brand. Second, it will boost your visibility online. Third, it will offer hints on how to enhance customer experience. Finally, you can connect better with your target audience as you share invaluable content on social media.
It follows that proper social media optimization tactics will not only enhance your performance in the virtual world. Your prospective customers will probably find out what sets you apart from competitors.
3 Reasons You Need to Adopt Social Media Optimization
You will agree that there is no better measure for a brand's value other than the consumer experiences. Consider the kind of content you publish on your social media pages. Can your target audience connect with it? Are your contents relevant and useful? Does it solve a problem? Do you publish often? It is why you should strategize before anything else.
Social media optimization ensures that your brand marketing budget does not go down the drain. Let's look at three amazing reasons you should optimize social media for your brand.
Increased Visibility
Typically, your brand will attract more clients when you have an active online presence on several social media channels. More people will know about your business and goals. It will boost your chances to introduce your products and services to your target audience. In addition, you can improve your search engine optimization (SEO) through this.
Increased Customer Interaction
Once you have established a digital presence, it will enhance client interaction. It's like placing your kiosk where your prospective customers can see you. They will interact with you when you display things that catch their fancy. In turn, you should encourage them to make inquiries, make remarks and offer suggestions.
In other words, social media optimization will allow you to know your prospective clients better and vice versa.
Marketing Insights
After interacting with your customers, it will surprise you how much you will know about them. You will learn about what they desire as you scroll your newsfeed. It will also help to survey the profiles of individuals following you or who have commented on your page.
Figuring out that most of your Instagram page fans enjoy visiting the beach are fantastic marketing insights that you can put to good use. If you find out that your Facebook fans like hitting the gym, it's also a big step. These pieces of information lay the groundwork for everything. It will help you to get a better understanding of how, where, and when you should promote your products or services.
Note that the marketing insights will also drive inspiration in creating new services and products.
8 Social Media Optimization Strategies That Counts
Here are the eight best social media optimization strategies that will boost your business's digital presence.
Strategy Formulation
Most brands have gone into extinction due to a major factor—lack of social media tactics. The lack of social media tactics is one of the most significant reasons companies may dawdle in the digital world today. Extinct brands need effective social media optimization tactics with defined goals to get back on their feet. It also applies to new companies. An excellent strategy hinges on development and results.
Your business will stand out and improve when you have the right strategies.
Keyword Research
You need to find the right balance between SMO and SEO for proactive digital marketing. Keyword research is one of the most significant factors in search engine optimization. It is all about surveying the right words that will help your content to rank on Google or other search engines. It will help to carve out content based on your target audience or market.
Keyword research will also allow you to identify the relevant and popular hashtags to utilize in your content. Appropriate hashtags will attract users' attention. The reason is simple. Users can find all related contents to fetch information when they adopt hashtags. Of course, it is a fantastic way to create brand personality and constantly draw people to your business.
So typically, you want people to see your content in numerous search results. But how can you figure out what other people survey on search engines and which ones are crucial to your business? The answer is straightforward. It will help to use multiple keyword search tools to carve out the best phrases.
Profile Strategy
Another SMO tactic is to manage your social media profiles well. You may think that profile creation is the easiest task. But it takes a lot of effort to optimize it. Of course, profile management/ optimization is one of commonest areas where brands fall behind on their SMO technique.
You will agree that your brand's profile page is the core of your tactic. Your entire technique will fail if it does not appeal to your target market.
Here are three things that will guide you when creating an industry-relevant profile.
Username
Username requires you to stay consistent. Hence, you should create consistent usernames. This way, users or prospective customers will find it easier to reach your company's profile.
Profile Picture
A prospective customer will sometimes assess your brand's username along with your profile picture. Make sure your profile picture is all about your brand's logo. It will help you to establish brand personality in the shortest possible time.
Bio
Many brands bring some levity to their profile bios. It is one of the most significant mistakes that they shouldn't make. You should tailor your bio to the goals of your company. Make sure you incorporate focus keywords into your content.
You also want prospective clients to visit your brand's website. Therefore, you should include a call-to-action link.
It will help to schedule more time to optimize your profile as soon as you get your social media priorities right. You know what you want better.
Content Strategy
You can't thrive in the social media space if your content sucks. So it is crucial to map out effective content marketing tactics. Let's look at three ways to create content that matters.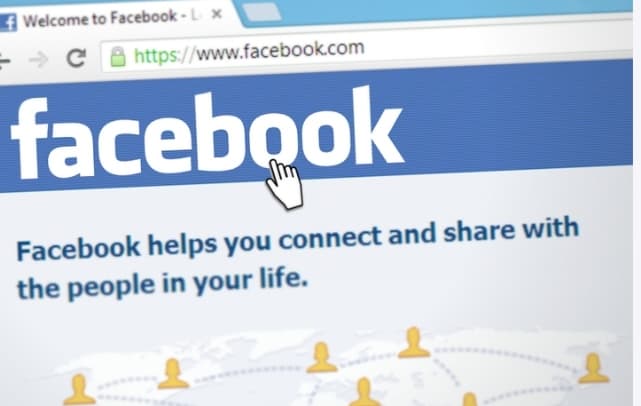 Content Redefinition
Tailor your posts or contents to each social media channel. Facebook, Twitter, Linkedin, and other social media channels have their peculiarities. Find these differences and optimize your content based on them. It will help to formulate a strategy based on your target audience and target industry.
Make sure you take deliberate steps to establish a memorable brand. Let's look at some content redefinition hacks.
Create contents that enhance brand awareness and attract the target audience.
Utilize images, infographics, GIFs, polls, and videos to create informative and engaging posts.
Assess the metrics on each social media platform to track your performance.
Your metric results will help you to decide where to improve.
Create industry-relevant content.
Do not create excessive promotional content. For a platform like Linkedin, it's a turnoff for the audience who are ready to purchase your products.
Catchy headlines
It will help to awaken the newsy part of your content with catchy headlines and captions. Such content will capture the attention of your audience. Make sure that your captions and headlines reflect what you can offer.
Power of Tags
Once you have created relevant content with catchy headlines, you should tag users to engage them. Figure out the appropriate audience to tag so that words can spread quickly about your brand. It's an excellent strategy to usher people to your company and post. What typically follows is that your users may share your content with other people when they find them useful.
Content Schedule Strategy
Your content timings have a significant influence on your content engagement. However, the appropriate time differs based on different audience categories. There is no right or wrong answer.
There is a best practice to note in every social media channel—do not publish too often. For instance, Facebook has one of the largest social media platforms in the world. Hence, your followers may get bored with excessive posts per day. It is essential to minimize the number of daily posts. You can limit them to four to seven times per week. Excessive updates are one of the commonest reasons most people will "unfollow" a Facebook or Twitter page.
Utilize Links
Chances are that search engines will know your brand website better when you utilize links. So carve out quality posts and link them properly. However, you shouldn't add links at random. You can quickly monitor your clients' behavior when they click through and figure out your best content. Let's explore a few ways to utilize links.
UTM tags: Create Urchin Tracking Module (UTM) tags on your social media links. UTM are tags that you include in a URL. The tags will revert to your Google Analytics for monitoring when users click on the URL. The UTM tags are beneficial for two reasons. First, it can help you to monitor the value of your social marketing campaigns. Second, it will provide specific data about traffic sources.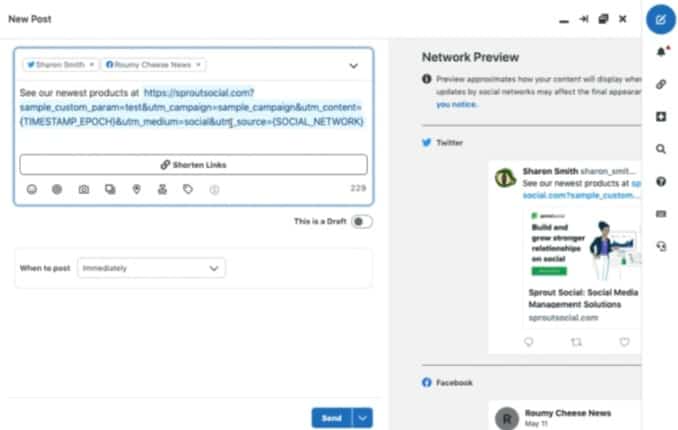 Look out for links that have the highest engagements or clicks.
Make sure that you have sent the right links and landing pages to users.
Link building/ management is one of the excellent ways to assess the overall performance of your social media tactics. Let's look at an example of a link tracking concept that helps you to create UTM tags and personalized links at a go.
Reach out to Social Media Influencers
It will also help to reach out to social media influencers and tag them in your posts. Make sure your company is visible to industry-relevant influencers. If your posts captivate them, they will share them with their network. This way, you can have more followers on your page and boost your brand image.
Create Giveaways and Contests
It's best to introduce giveaways and contests so that prospective clients can affirm that you have something to offer them. It will establish your brand's credibility.
It is easy to draw more people to your brand when you implement numerous discounts. Users like freebies. It always shows that you care about them. Regular giveaways will awaken the loyalty spirit in users and enable them to connect with your business better.
Giveaways are not the only tactics that work. You should consider creating polls or competitions that will engage users. However, before anything else, it is important to map out the goals and objectives of the contests. Are you creating them to boost the number of followers? Are you creating contests to enhance users' experience? Keep them at the back of your mind.
Final Thoughts about Social Media Optimization Strategies
Social media optimization is an invaluable tool for both companies and individual users. It will help to constantly remain active on social media channels and generate more engagements for your posts. Make sure you interact with your audience and establish a genuine network.
It's best to adopt social media optimization to educate, inform and captivate your audience. The more you offer discounts to users, the more they will follow you. They will remain committed to your brand.