There are more than 37 million channels on YouTube, and new ones are being created every day. That's a massive number, and there are channels for literally everything – many with the hopes of making money on YouTube. You can find at least 20 channels specialized in ant farming. One guy makes videos of himself drinking water and has 16 thousand subscribers.
So, ask not what people want to watch. Every type of content can find its audience. Ask what YOU would like to show. In order to become a YouTuber, you need to find your passion. The rest is something you will learn as you go along, or as you read this post.
Like any good video marketing guide, we will delve into the most profitable strategies for reaching out and earning on YouTube. But before we start earning, let's do some learning.
Can You Make Money on YouTube?
Absolutely yes. Different strategies, combined with your effort and creativity, might yield different returns, but YouTubers are certainly making a lot of money.
The truth is, it might be hard to start. A lot of channel owners don't make much, or they don't make anything as a matter of fact. But, on the other hand, some people earn amounts that could make you feel dizzy.
And what's even more fascinating, once they are established, these channels make money with little or no effort. For example, a channel named Ryan ToysReview features a boy playing and reviewing the latest toys in the market. This boy makes $11 million a year and has more than 10 million subscribers.
Sounds crazy, but it isn't. That is the magic of YouTube.
That's what success looks like. But to get there, it takes effort, knowledge, and time. Since video marketing trends are exploding, and more people are jumping into the pool, it is not as easy as it used to be. On average, you can hope to earn around $1- $5 per 1,000 views, which is still a good price in the beginning.
Except for the number of views, what determines how much you earn is your niche. You can expect to grow much faster if you are into:
news
celebrities (gossip, fails…)
beauty
funny animal videos
Growing as a fish tank reviewer will probably be slower, but they are also doing quite well.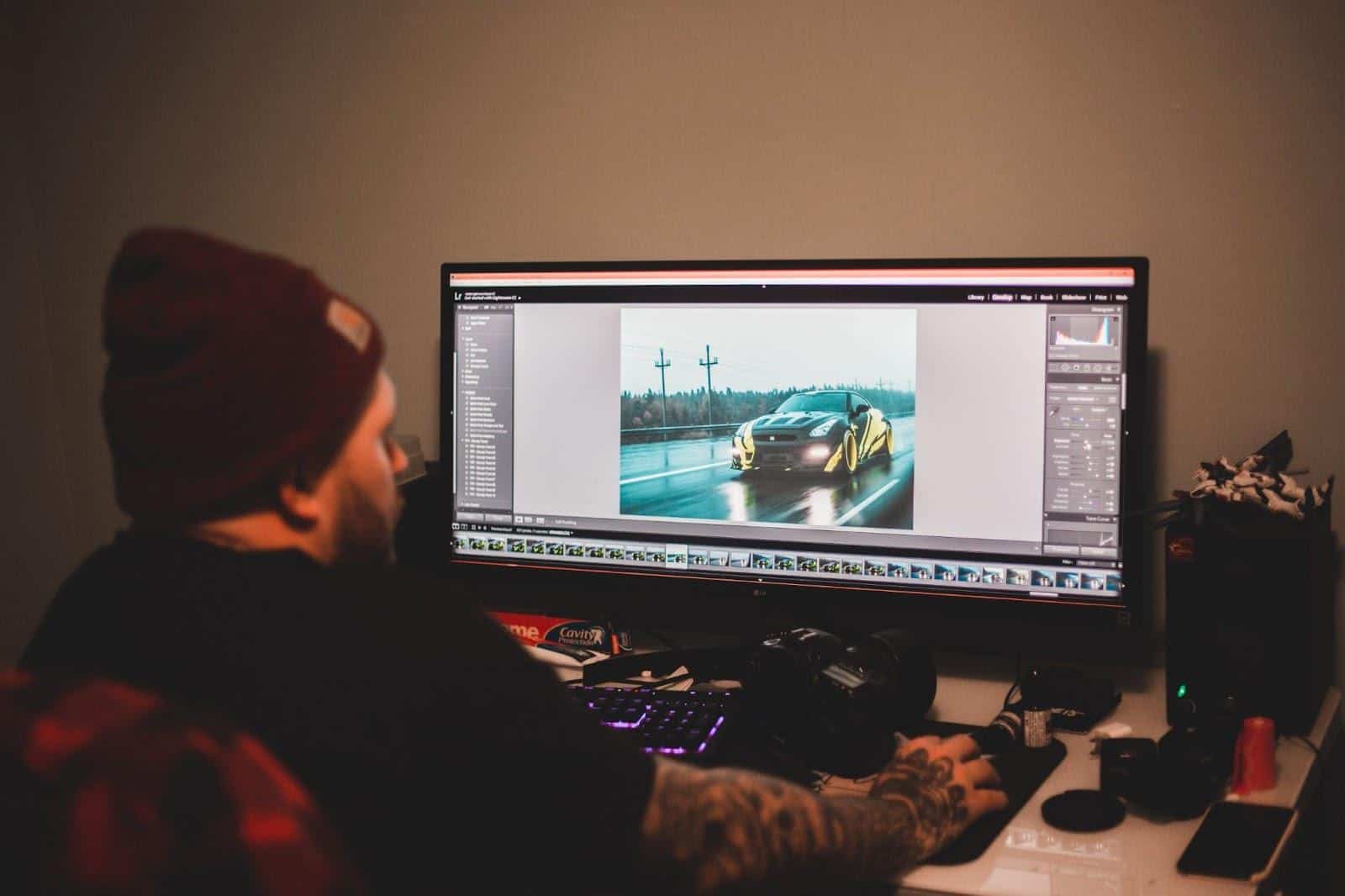 Source: Pixabay.com
What Do I Need to Start?
To start as a YouTuber, you won't need much. Again, it depends on your niche, but the basics are simple. You will need:
good video equipment (a camera, headphones, microphone…)
a YouTube video editor to prepare raw materials for publishing
the first content load, prepared in advance
As for subscribers and watch hours, a provisional minimum threshold is 1,000 subscribers and 4,000 watch hours in the last 12 months. That's how much you will need to join the YouTube Partner Program, activate your Google AdSense account, and start earning.
If you are a business rather than an aspiring influencer, you might have some additional costs. For example, if you want to post your YouTube shorts on your website, you'll have to find a YouTube shorts downloader.
Also, if you aren't making your videos by yourself, you will probably employ other people (designers, narrators, video producers…). In that case, you will need a tool to send large files online.
Now that we are clear as to what it takes to share your passion with the world, let's see how you can make a living from it.
Earn from YouTube Ads
This is quite a popular monetization strategy among YouTubers (and the least popular one among viewers). Yes, interrupting ads can be annoying, but more and more, people understand that by watching ads, they are helping content creators earn a living.
Now, there are several ways you can earn from ads on your channel. The standard way is to place ads on your video. But also, you can make money from banner ads and channel memberships.
As previously mentioned, earning from YouTube ads goes hand in hand with joining the YouTube Partners Program. Once you step over the 1,000-subscriber/4,000-hour threshold, you get permission to collect ad revenue.
Once you're past the minimum requirements, you're ready to shoot. In order to get the most out of your efforts and make your content more appealing to the audience, try to be friendly. Swearing, provocation, and sarcasm probably sound great to some, but the majority want to feel good while watching something on the Internet. Otherwise, they will just move on to other content.
Furthermore, avoid showing copyrighted materials (especially music) if you don't want YouTube to mute or remove your videos.
If you have a great channel idea, but you don't want to depict yourself in it, then you can hire other people to do it instead. For example, you are a therapist who wants to post some animated self-help videos, promoting your clinic at the same time. In that case, you can hire a freelance graphic designer to make the animation, and a professional voice narrator to read your script.
Finally, it's important not to exaggerate what's in your video when you promote it. Remember that in order to earn from ads, you need viewers, so make sure they are pleased (not annoyed or disappointed) and they are getting some value from your content.
By the way, once you've got your footing with YouTube videos, you can expand, because there are plenty of ways to monetize your videos outside YouTube as well.
Become an Affiliate
If you are an affiliate, then you get money from commissions paid to you by companies for promoting their product. As a YouTuber, you can either mention products or services provided by third parties, or you can display them in your video. Also, some users put affiliate links in the description below.
The links are key here because when customers click on your links, your affiliate partners know that someone bought their product because of you. Only when that happens will you get the commission.
Another important thing about affiliate marketing is trust. Customers have to trust you in order to take your advice. Also, affiliates will agree to pay for your services only if they think that your audience takes you seriously.
That's why it is important to be honest. There are two ways to instill confidence:
If a product has a downside, say it. Just because you are paid for promoting it doesn't mean that the product is perfect. People want to know the truth about what they are buying, and affiliate partners know that there is no such thing as bad publicity.
Don't promote things you personally don't like or approve.
Furthermore, you should be knowledgeable about what you are promoting. Don't promote something only because you think there's a lot of money in it. Ideally, you are personally interested in the niche. People will recognize and appreciate your passion.
This is crucial for another reason as well: in order to become a YouTuber, you need to know your target audience well. How will you know them if you're not one of them? Great channels have succeeded because they knew how to provide value for their customers, be that in terms of knowledge, entertainment, or something else.
Boost your SEO
If you think that only written content falls under SEO rules, you are wrong. There are very promising strategies to optimize YouTube videos and improve their rankings.
Keywords are the cornerstone of Search Engine Optimization. Generally speaking, to upgrade SEO, you need to know what people would write in the Google search box when looking for your content. The tricky thing is, Google will offer several results for the same query, and these are your competitors.
However, Google is not the only search engine. YouTube is one as well. Therefore, it has its own system that will help you learn about your competition and boost your ranking.
You can do that by checking the "Traffic Source: YouTube Search" section. This feature will help you understand how people find you, and it will tell you what you can do to make yourself visible to more people.
The more comments, likes, and subscriptions your videos get, the more visible they will be on YouTube's radar. Apart from engagement, YouTube evaluates the length of the videos, CTR (click-through rate), and links from other channels.
If you decide to partner with other influencers, keep in mind that you should choose only those who have the same or a very similar target audience. Only then will the advantages of these SEO tactics be fruitful. You can also help others spread the word.
To look for partners on both Google and YouTube, just type in your keywords and add "collaborate".
Taking full advantage of YouTube SEO is vital for young channels that are still building their reputations.
Earn through Donations and Crowdfunding
If you're into music, you have probably been in the following situation at least once: You were so delighted by your favorite band's new album that you wanted to buy it, although you could listen to it on Spotify for free – for the sake of supporting the band.
Well, the same goes for YouTubers. Some provide their subscribers with so much useful content, that people simply want to pay for it.
That's why many of them allow options such as donations and crowdfunding. Opening an account on platforms such as Patreon is a good idea for several reasons.
First of all, it enables your most loyal followers to support you without being annoyed by ads. It's a win-win situation for both sides.
Second, compared to a classic subscription model, it can bring you more money. Although it doesn't seem intuitive that you could earn more when you don't have a fixed price, it works. Those who want to give more will be able to, while those who don't have as much can give a smaller amount.
Usually, YouTubers award those who donate. The supporters can see the content before everyone else, or get some extra content unavailable to others.
If you have live streams, you can also earn from your audience thanks to the super chat feature. Those followers who want to contribute to your work can pay small amounts to comment, and in return have their comment pinned.
As there are several ways to earn from your fans, it is necessary to find the best approach. Again, to do that, you will have to know them well. That's why this monetizing strategy is recommended for channels with a strong fan base.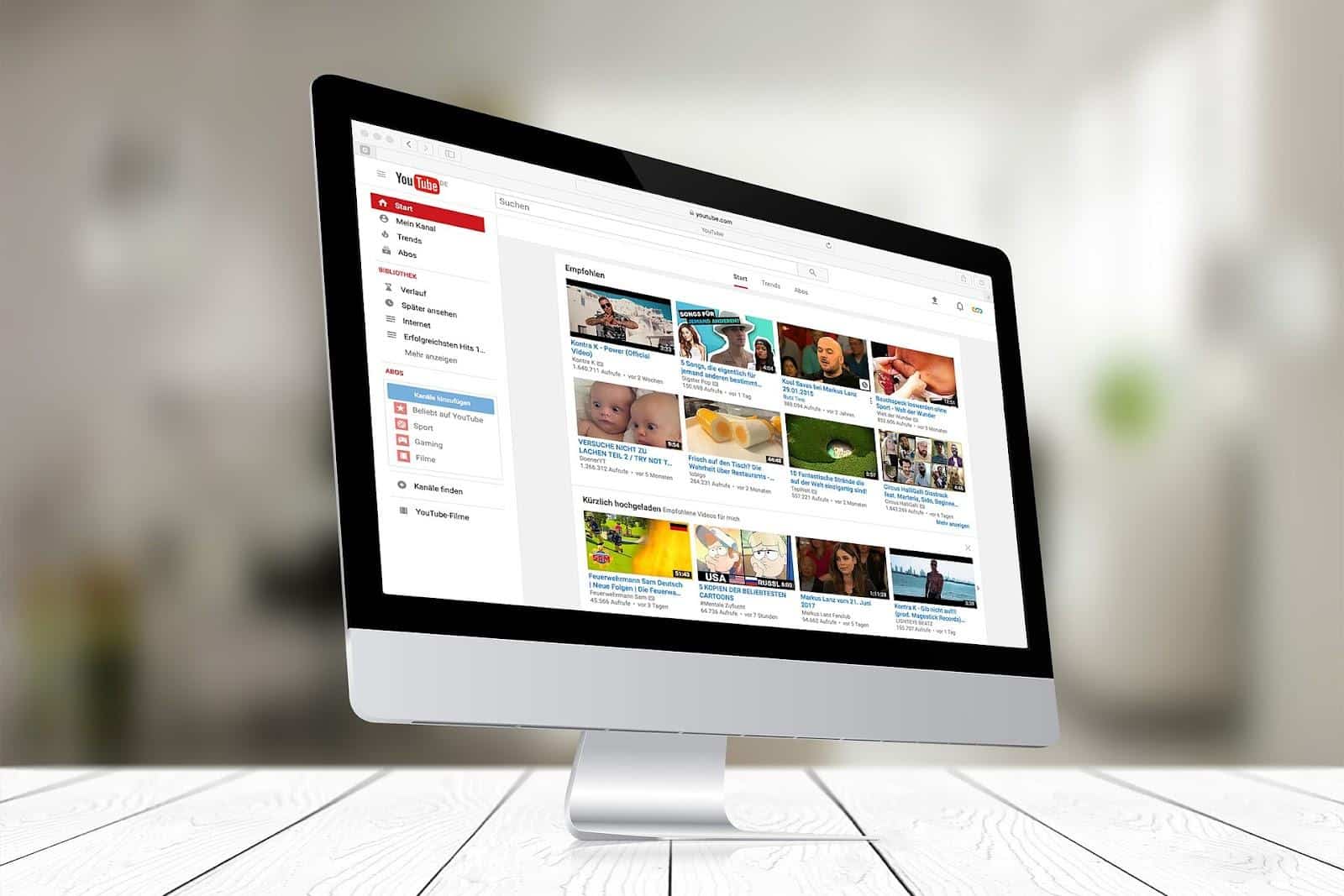 Source: Pixabay.com
Merchandize
Merch comes when your channel is no longer just another YouTube channel, but a brand and a lifestyle. In marketing, when we say 'merch,' we mean putting your logo on items such as T-shirts and cups, and selling them.
Here you can be creative, and it doesn't have to be only your logo. It can be anything that will remind people of your channel: a common phrase, your animated portrait, your creation, etc.
There are several platforms for creating and selling merchandise. Some of the most popular print-on-demand platforms are Printify and Teespring. Once you sign-up for a merch platform, you give them your designs and paste the links to your video's description. After several orders, the company will print and deliver the orders, and you will receive the money, minus the fee. Voila!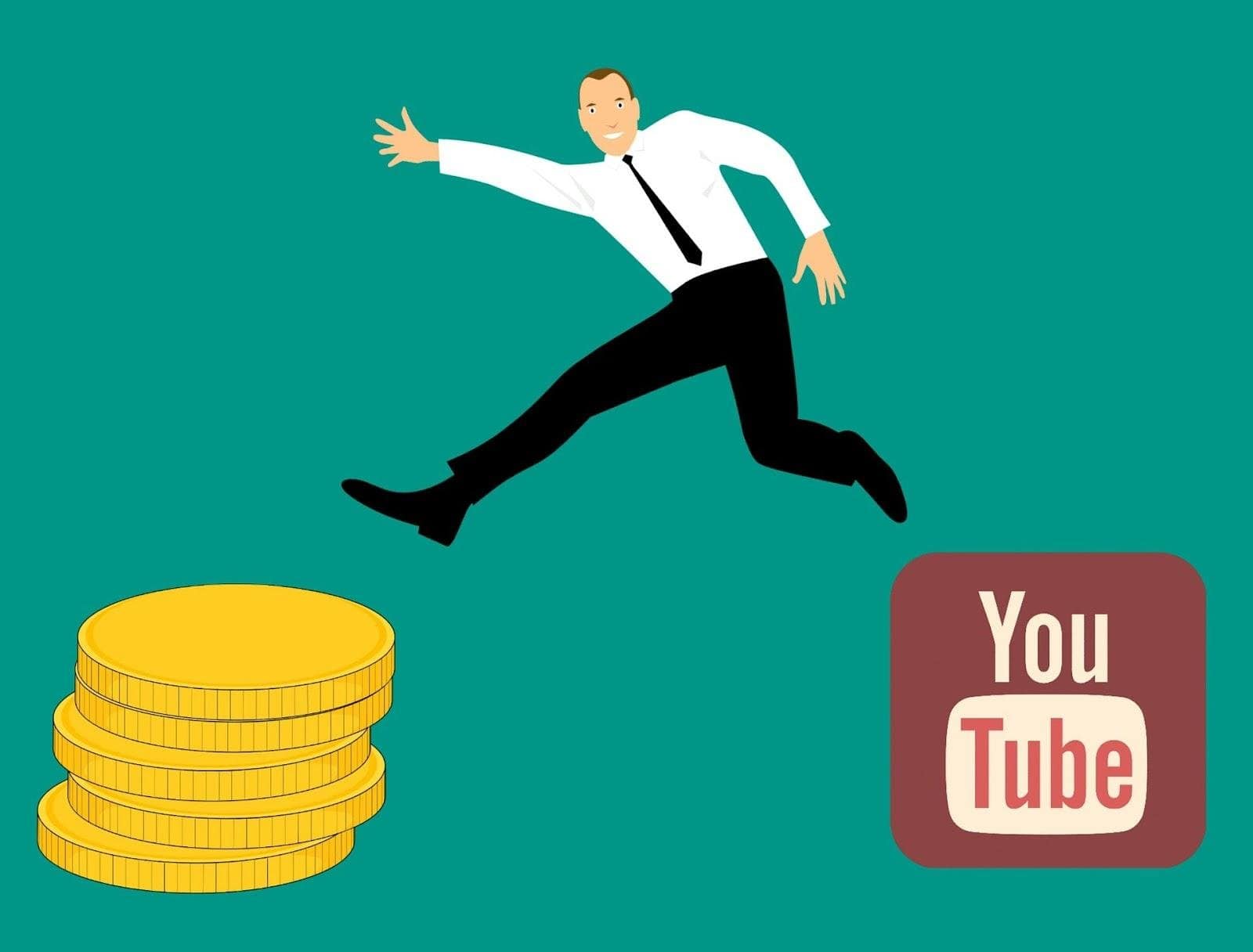 Source: Pixabay.com
Final Thoughts on Making Money on YouTube
This list of strategies is by no means comprehensive. There are other ways to make money on YouTube as well. For example, people are also becoming Amazon influencers, selling their own services and products, making tutorials and courses, and so on.
A good takeaway is that these YouTube strategies aren't mutually exclusive. On the contrary, they go together very well. You can earn from YouTube ads and be open for donations from your fans. The only thing to think about is when you implement which strategy, and how. Some are great for beginners, while others are more suitable for established channels.
Also, a YouTube channel works well with a blog or a website. If you can handle both, then you have the potential for a very lucrative business.