Every company can use social media marketing to build brand awareness, customer engagement, and sales. However, just like any other marketing channel or tactic, you need a plan to be successful on social media. You can't just post funny memes on Facebook and tweet a few stats every week and expect results.
One of such tactics is Agile, a widely-used project management methodology, and companies that use agile methodology have been seeing success during the past years. Although very often associated with technological products, this strategy works well for marketing projects too. As well as coworking spaces help teams to work more effectively, project management tools work in the same logic. Everything is on the same platform, so organizing work, by their urgency and priority, becomes easier and more productive.
Social media strategy describes how you plan to use social platforms to promote your brand and its products. To craft an effective social media strategy plan, you must first determine where your business is now. Which sites see the most engagement? Where do you get results?
List all the social media platforms your brand uses and describe what works and what doesn't work on each channel.
Research your target audience
The first step in any social media marketing campaign is to identify your target audience. You, of course, cannot search for "them" if you do not know who "they" are.
If you're lucky, you may already know the kind of people you are selling your products to. But, of course, having a general idea and giving a detailed description of your typical customer are two different suggestions.
If you already have a customer base, it might be worth taking the time to create customer profiles. It's easy to explore the types of people who buy your products or services. However, you will achieve better results by asking them questions that encourage them to describe their passion, interests, and topics they would like to know more about.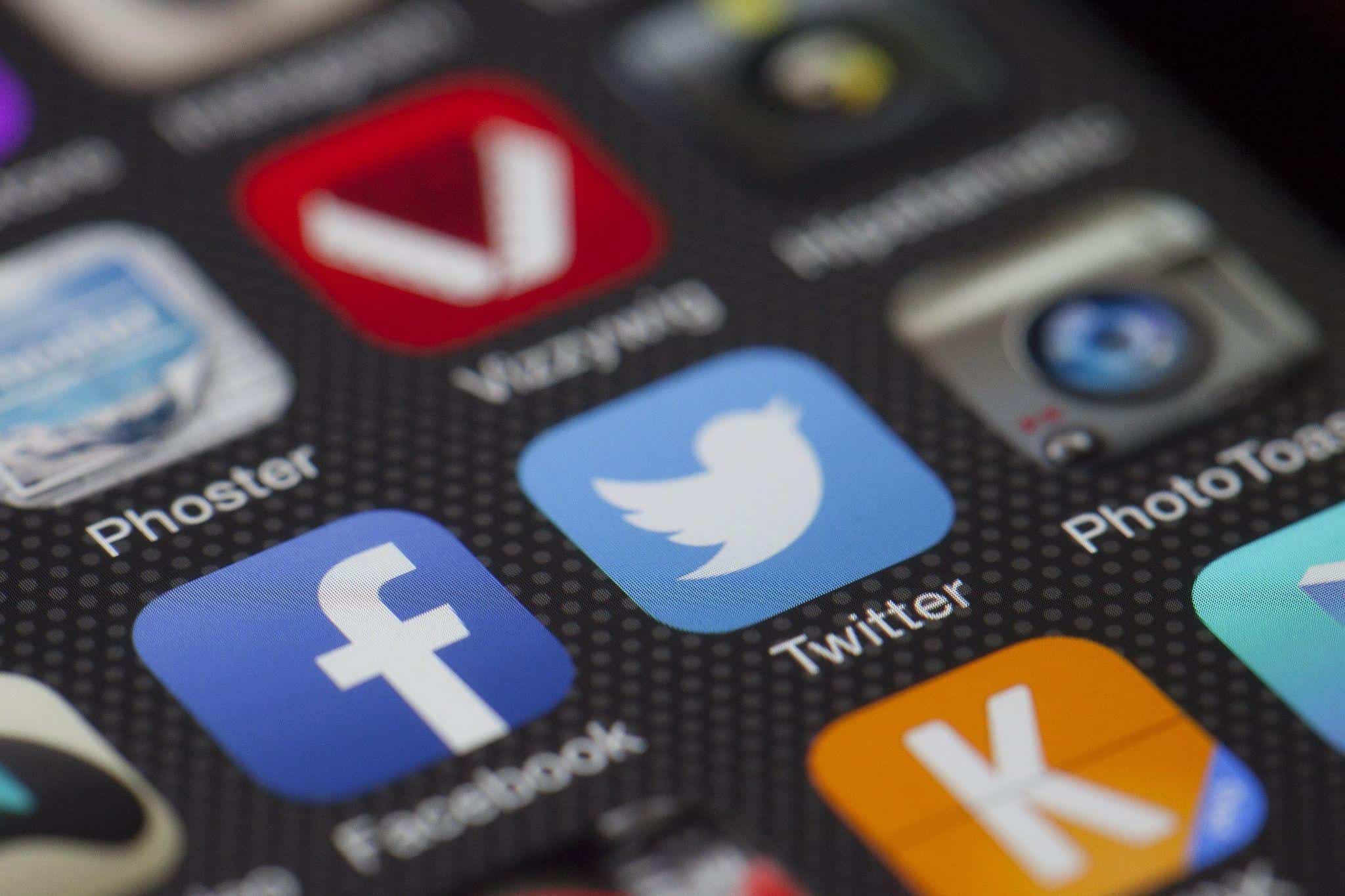 Image source: https://www.pexels.com/photo/android-app-blog-blogging-267389/
We all know how famous Facebook, Twitter, Instagram, and YouTube are around users. These are all well-known social media and video-sharing sites with millions of members. And yet, not all people spend time on these social networks. There are also many other smaller and less visible social networks; in some cases highly specialized for certain types of audiences.
The best example of your target audience is your existing customer. While you may already have a good understanding of their occupations and interests, the best way to get valuable information is by interviewing them. Once you know your target audience, you should encourage existing customers to connect with you on their preferred social media platforms. On some platforms, like Facebook Ads Manager, there exists an ability to import your current customer database, and Facebook will do its best to find your existing customers on their platform with its algorithm.
Many social media platforms work with CRM to help you do just that.
Understand your existing audience base
Here are some simple questions to help you at this stage:
Who is your current audience? Study those who are following your social media and are interacting with your messages. Those who like, repost, comment. Then narrow down the key common characteristics – age, location, interests, income level, and so on.
What information are they looking for and why? This will help you better understand your audience, clarify their needs, and adapt your content strategy. You will most likely find out that people are following your page for a variety of reasons. Basic: learn about new products and services; want to keep abreast of company news; follow promotions or discounts; having fun.
What are they talking about? This is one of the most critical questions that will help you better understand the target audience, work out theoretical objections in advance and make an accurate proposal.
Who do they trust? It is important. Think about your social media habits – do you trust a brand on the internet? Do reviews from other customers help you make a buying decision? Now consider how your business maintains its reputation—replying to all incoming messages or social media mentions? Interaction between brand and audience is essential to build trust and attract new leads. This can be tricky, so you might want additional help from online tools designed for capturing customer reviews.
Choose your tone of voice
The tone of voice describes the principles of communication with the audience. It is the brand's voice that reflects the company's differences, values, and style. This concept includes words, tone of communication, intonation, the visual design of messages, use of terminology.
Here's where your tone of voice should be heard:
Information on the official website;
Posts on social networks;
Communication between B2B buyers and staff in online or offline formats;
Conversations with customers in private messages of the brand account or the comments.
A well-developed brand voice becomes an integral part of the corporate culture that all employees share. They convey their message to customers in different ways: from copywriting texts on Instagram to greeting the cashier at the counter.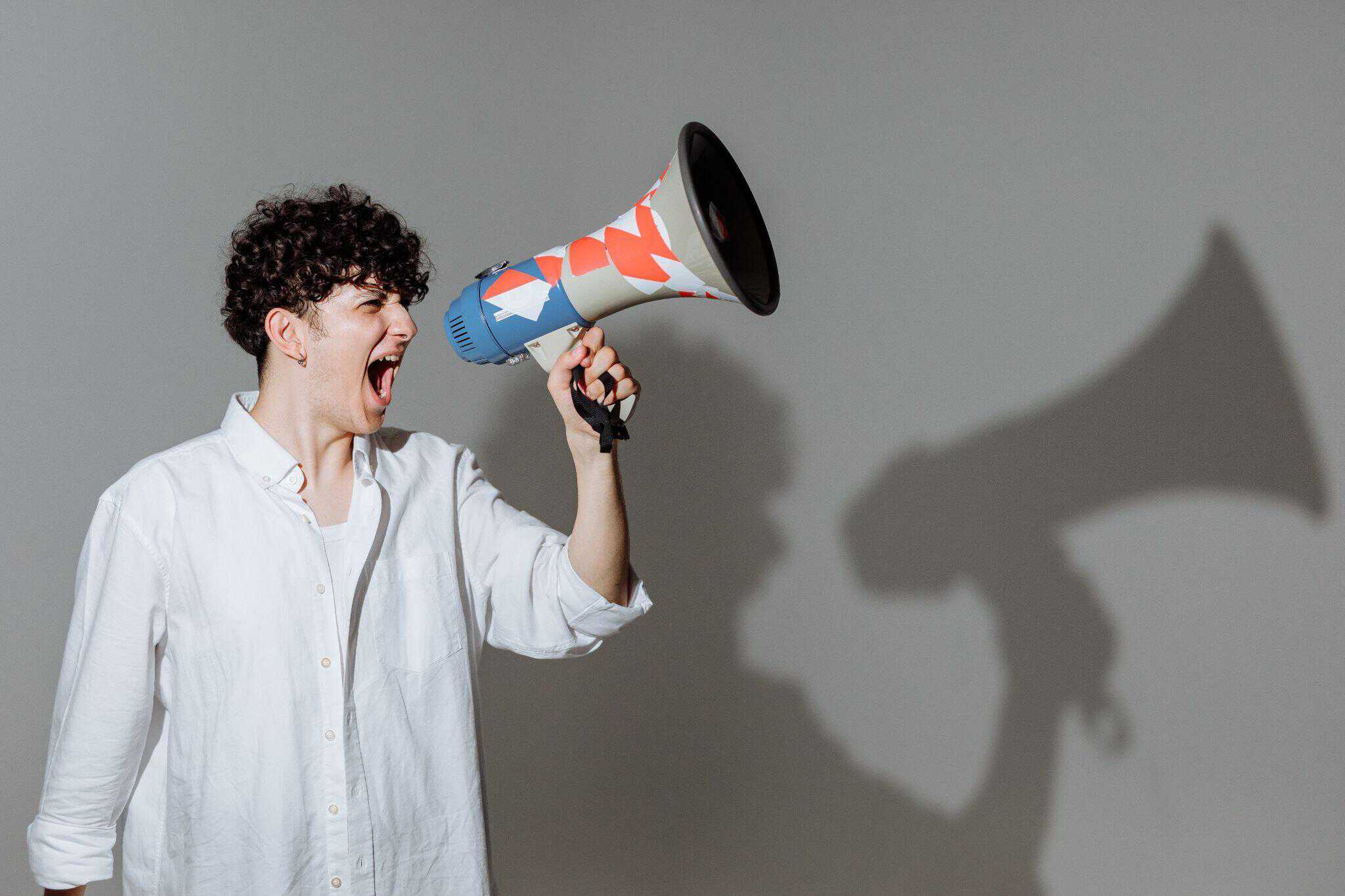 Image source: https://www.pexels.com/photo/curly-haired-man-shouting-through-megaphone-8924332/
The voice of a brand begins to work when all employees share it. To do this, collect the rules in a detailed instruction, which should contain:
Brand values;
Target audience portrait;
Brand persona (what the company would look like if it were human);
The boundaries of tonalities during a conversation (what kind of communication is acceptable on social networks, how it will differ from a conversation on the phone, etc.);
Allowed and forbidden words;
Structure of messages (presence of emoji, exclamation marks, length of sentences)
Establish your key KPIs
KPIs can be different, and you need to choose them depending on the goals of your social media marketing campaign. Your KPIs can be:
Directly related to social networks (Instagram, Facebook);
KPIs that can be tracked in Google Analytics;
Other, related to the profitability of the business.
Often KPIs are associated with "conversion." In today's competitive environment, conversion is more important than ever. Typically, conversions should be specific (i.e., easily identifiable and measurable) and significant (e.g., a user fills out a contact form when making a purchase).
Reach
This metric shows how many people have at least one contact with a page's posts. Most often, customer reports show the total reach for a specific time. But you can also compare the reach of particular posts to understand which one hits better.
When calculating reach, social networks only count unique users.
Cost Per Click (CPC)
This indicator can be calculated using a simple formula: divide all costs associated with maintaining social networks by the number of visits to the site.
You can also calculate the cost of one subscriber. It is necessary to replace the number of clicks with the number of new subscribers.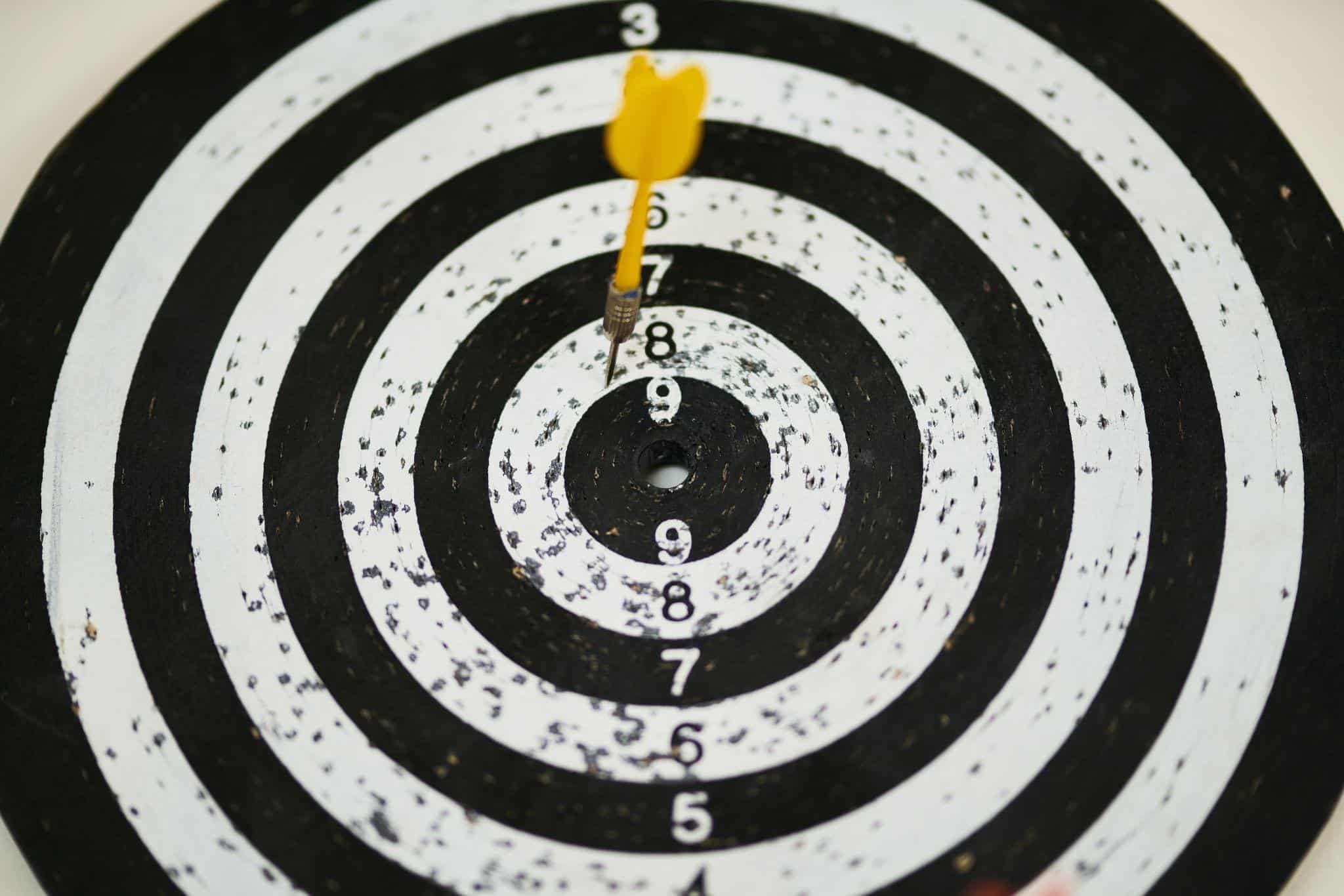 Image source: https://www.pexels.com/photo/black-and-white-dartboard-1552617/
Leads
This metric shows how many contacts of potential customers a company has received through social networks. Contacts are requests, orders, or calls. For example, if your business creates tech products and has sold some of them through certain posts or ads, this is considered lead generation.
Social Media Traffic
If you have a website, the traffic you get from social networks is essential for you. It can be easily calculated in web analytics systems, and it is even easier to do this if the links have UTM tags. Thanks to this, you can understand the effectiveness of each post.
To do this, you need to choose at least three and no more than five main factors that managers and employees will rely on. Here are some examples.
How many customers were attracted to the page?
What is the number of purchases made by the same person?
Has the buyer left a grateful or a negative review, a recommendation after purchasing a product on a social media account or website?
You can calculate KPIs in simple excel sheets with formulas or in task management software.
Curate Engaging Social Content
To successfully promote your business on social media, you need to create good content regularly.
To begin with, you need to accept the fact that the number of subscribers is no longer an indicator of quality. Social media algorithms are designed so that only those who engage with your content will see you.
For example, an Instagram account with 1000 targeted, engaged, interested subscribers can bring more customers than a profile with 20-30k non-target people and those who hardly see you. Moreover, they can be fake followers. This is a trick that even some influencers are using, and this can damage your account! If you have a large following and the engagement rate is low, the algorithms will assume that your content isn't engaging enough, even in the case when your followers are fake. Therefore, make sure to conduct an Instagram fake followers check and remove the inactive followers. Your content plan should contain almost everything, in case you feel it can make your results better. If your content team thinks "best I can do is meme", based on content feedback monitoring, then you already found your unique approach on social platforms which users like the most.
Here are some engaging content ideas:
Share photos, videos, and news and ask open-ended questions (What do you think of …?);
Create contests and giveaways, for example, give away a product or company service to the subscribers;
Ask for advice on how to improve your products and services;
Create discussions in the community,
Use quizzes on your topic;
Create polls about your company regularly;
Post funny photos and videos on your topic.
Innovation, improvement of your company/service/product;
Discounts, promotions;
Commercials;
Experiment, use various options for questions and discussions, ask your customers for opinions, share helpful information with them. Talk about them and even share some customer's testimonials. The result will not be long incoming!
Stay consistent with your content style
Visuals
First, do not upload a sheet of text to social media. Unless you're a genius writer, no one will read it.
Organize your post better: divide it into small paragraphs, add "air," use emoji to draw attention to important points. This will make it much easier for a person to navigate the text.
Secondly, no matter how eloquent you are, your subscribers always pay attention to the visual. So don't forget about pretty pictures. Take pictures, draw or select ready-made images in the photo stock – the main thing is that the picture is of high quality and suitable for a particular post. Well, and so that in the end, your feed is designed in the same style. Plan your content, preferably for the next three months ahead, to always be ready for unplanned situations. Consider getting a special CRM for creatives so that you have everything in one spot and at hand.
Keep It Simple
As we become an expert in a particular area, we gradually begin to think that everyone around us understands this matter just as well. This is not surprising because we spend a lot of time in the company of colleagues, read thematic blogs, etc. Even family and friends, constantly communicating with you about work, begin to understand a little about your expert niche.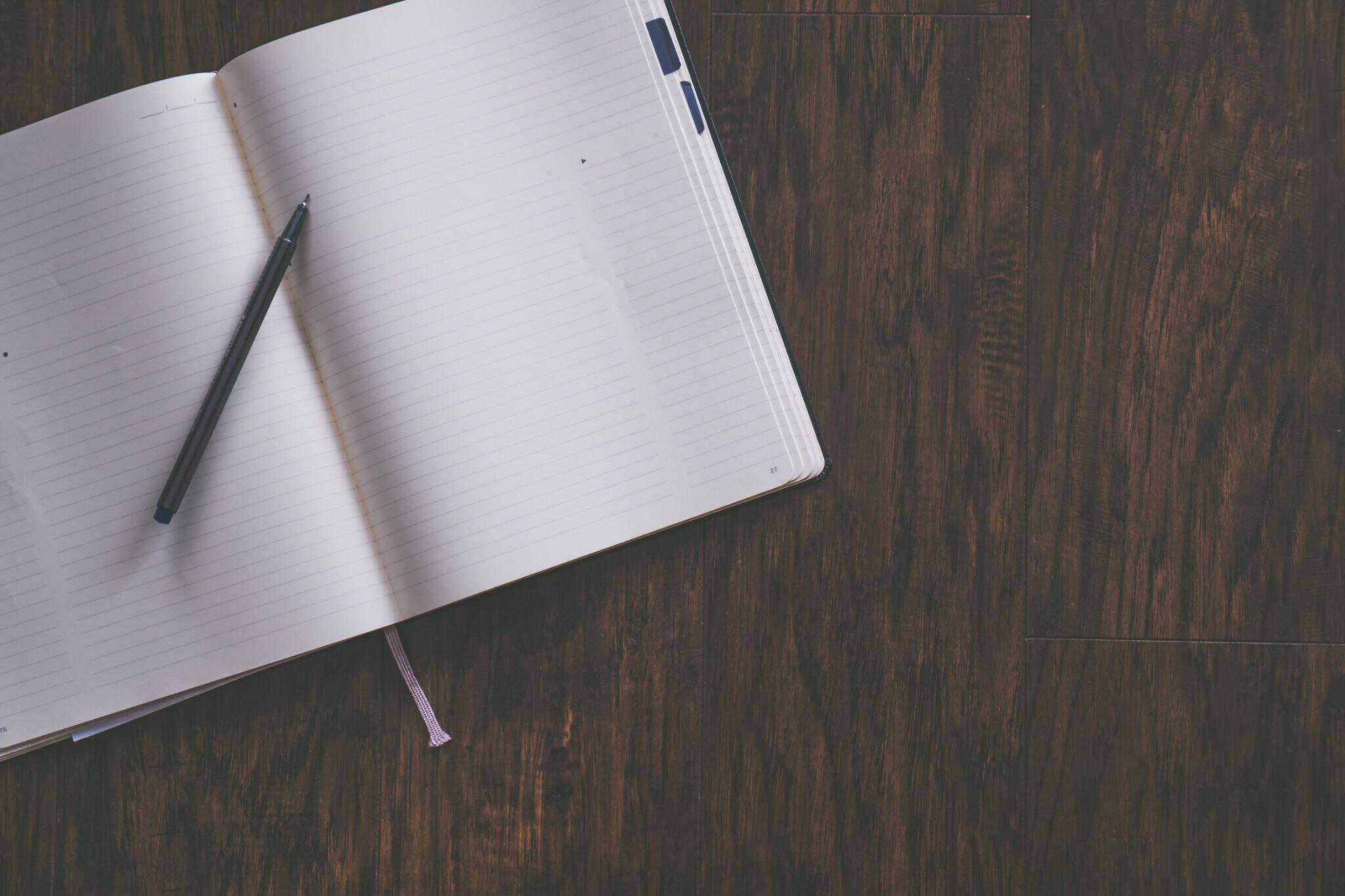 Image source: https://www.pexels.com/photo/white-notebook-and-pen-606539/
What To Remember
Here are some of the key things to remember when working on your marketing strategy.
It is essential to know for whom and what you are writing about. Analyze your audience carefully so that your posts hit the target.
Balance: Follow your content plan, but react to trends. One successful mention can dramatically increase engagement.
Study your competitors. This will help you keep your finger on the pulse, incorporate the best of their experiences, and respond quickly to change.
Decide on your tone of voice. Then, think about which potential role clients will best perceive you and follow it.
Remember about the competent presentation of content: write competently, structure the text, follow the visual.
Relax:) it's a social media manager, not a scientific journal. To add emojis, jokes, speak in simple language, show yourself in stories.
Last but not least, remember that consistency is the key!
Plan and use stories, live videos, and other time-sensitive content
Stories are a great way to keep your page always active. Maybe you heard before, but again, people watch stories more than they scroll the feed. Stories are also the way to engage your audience with voting polls and questions there.
Live videos are a direct way to talk with your audience. Think how it will be: will you show them your products on the live stream? Or show ways of using your products? So many ideas. Even you can go live with some celebrity or influencer, or even why not? With competitors with whom you can both give some knowledge to your audience and answer their questions. Even if you don't have any idea or topic, just go live and communicate with your followers, believe they have questions and ideas, so they will give a case to you to talk about by themselves.
Keep your content with high quality and consistency. Don't put so much advertisement in there because some users on social media use it for relaxing and some to get information and not go shopping.
Incorporate Videos
Videos are mobile-friendly, easier to watch on the go, and generally deliver more results than other social media content types. No wonder video content has seen a rapid rise in consumption during the last several years.
When creating a video for your social media, there are several things you need to remember.
Remember that most of the time quality matters more than quantity.
Make good use of the first few seconds to get the attention of your followers on social media. They should awaken curiosity in people: what will happen next?
Once you catch the attention of the viewers, make sure to retain it.
Keep the videos short: people don't have time to watch 15-minute videos on Facebook. Instagram and Twitter even have limits for the video duration! Make sure to include all the essential information, but do it concisely.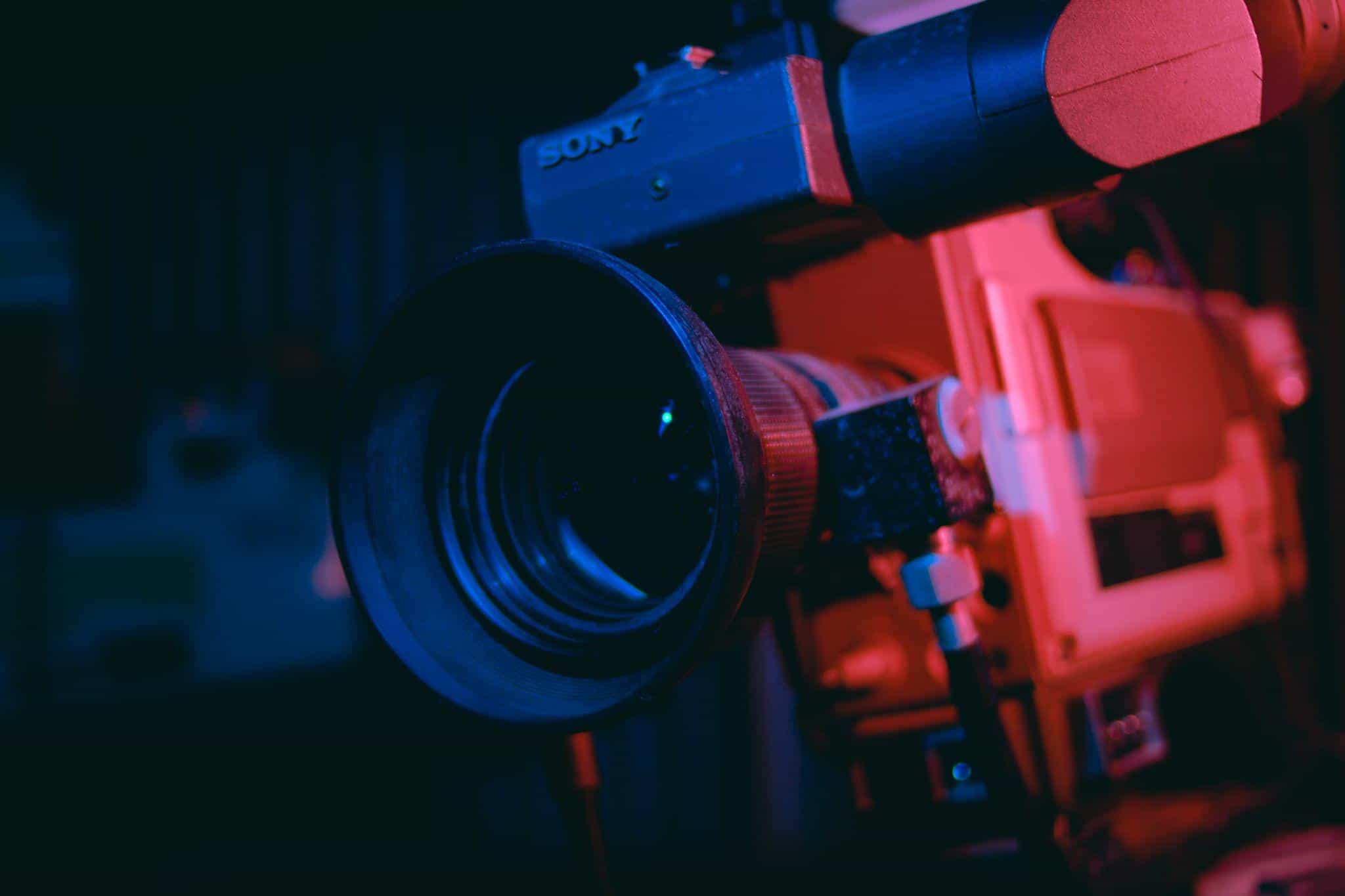 Image source: https://www.pexels.com/photo/close-up-photography-of-video-camera-927444/
Use User-Generated Content
User-generated content, in its essence, is the content your followers create that is somehow related to your brand, from product reviews to event attendance. UGC is the perfect content type for any brand because you don't have to put effort into creating content, and you get to share reviews from other people, improving your credibility.
A great example is follower's stories where you are tagged in; for example, they visited your restaurant, took a picture there, and tagged your restaurant on their story. Another piece of UGC is customer reviews. Many brands successfully leverage user-generated content for their benefit by posting brand-inspired fan art and testimonials on various social media platforms.
When it comes to UGC, make sure to wisely incorporate it into your marketing strategy-the results will be well worth it.
Keep up with current social media trends
Constant change is the beauty and bane of digital marketing. On the one hand, your job is never dull as you need to rethink and adjust your marketing tactics regularly.
On the other hand, it is difficult to distinguish the actual trends that will change the digital marketing landscape in a few years from the long-term evolution of existing marketing strategies.