In 2022, social media marketing has become an essential part of modern business. If you've ever wondered why that is, take a look at these statistics:
In 2021, over 4.26 billion people used social media worldwide—a number projected to increase to almost six billion by 2027.
78% of consumers say they're willing to buy from a company after having a positive experience with them on social media.
91% of executives plan to increase social media marketing budgets in the next three years.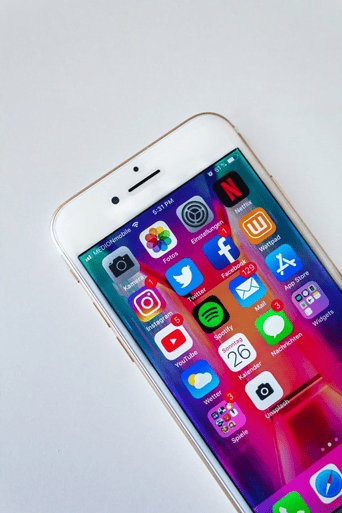 Free to use image sourced from Unsplash
These are just a few of the reasons why all kinds of businesses, from car dealerships to sellers of online communication technologies, are keen to invest in social media marketing. While the demand for services is growing, however, the industry is also becoming fiercely competitive.
Persuading your prospective client that you know how to build a high-converting social media marketing funnel or organize their social media calendar isn't enough; if you want to stand out among your competitors, you need to convince them you can help to achieve their specific goals.
A strategic social media presentation is where you can showcase your skills and tell your client what value you can deliver for their business. Are you looking for tips on how to pitch to a prospect? Then read this brief guide to find out what makes the best possible presentation!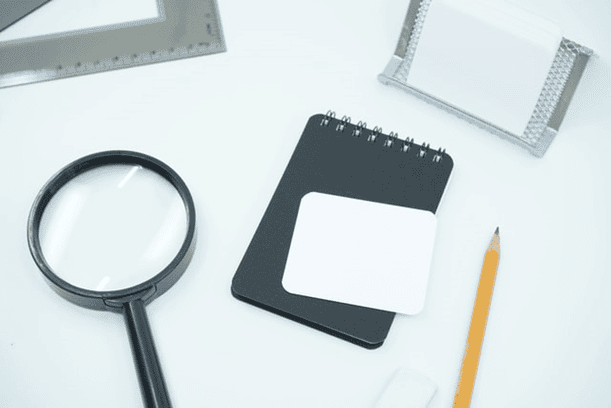 Free to use image sourced from Unsplash
In-depth research
Preparation is key to delivering high-quality work. Make sure you base your presentation on thorough research. Learn as much as you can about your client, from their brand to their industry, products, customers, and competitors.
Gathering information about your prospect can also protect you against a potentially bad client, as you may be able to spot certain red flags at this stage.
This could involve:
Getting to know your client
Learning as much as you can about your client will enable you to build a tailor-made strategy for them. You can research their website, social media profiles, product catalogs, and customer reviews. Find out about their brand, industry, and business, as well as their values, objectives, needs, and problems.
It's helpful to establish who is in charge of marketing in the company, who the members of the marketing team are, and what their budget is. Equipped with this knowledge, you'll be able to optimize your strategy and the process of implementation. For example, you might suggest your client explores the application of integrations to streamline their approach.
Finding out about their audience
Developing a successful strategy for a business requires knowing its customers and social media audience. At the very least, it's useful to understand which platforms they're present on, the groups and demographics they appeal to, and who they wish to attract. It may also be worth your while to test and track ad creative elements they currently have on their social channels to see how these are performing.
Knowing these things will allow you to propose well-informed solutions and strategies. For example, you can help your client find ways to expand their social media reach or attract a specific demographic such as GenZ.
Researching their competitors
A successful social media marketing strategy will make your client stand out. To achieve this, you need to know about their competitors' social media presences and strategies, as well as the products or services they offer. Only then can you design a campaign that will differentiate your client and emphasize their advantages.
For example, if your client is a new online communications technology provider, check out industry rankings and comparison sites to find out what other competitors to eVoice have to offer, and then design your strategy around the things that make your client special. Perhaps they can offer their customers a useful feature free of charge? If so, this might become the central theme of your campaign.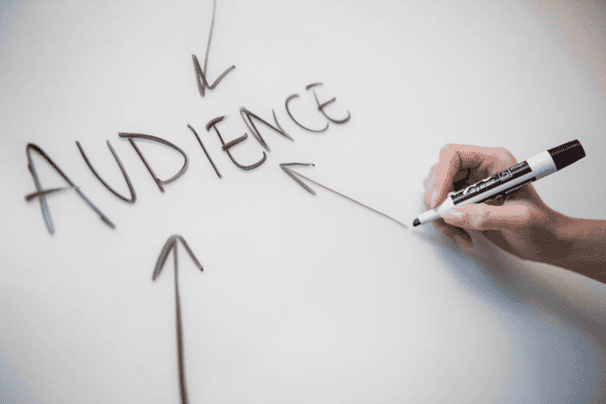 Free to use image sourced from Unsplash
A personalized approach, trust, and good communication
The information you gather at the research stage will help you develop a strategy based on a personalized approach. Your presentation should reflect this. Use it to persuade your client that you're there to help them solve their problems and achieve their goals and have the experience and resources to do it.
To do this:
Focus on the client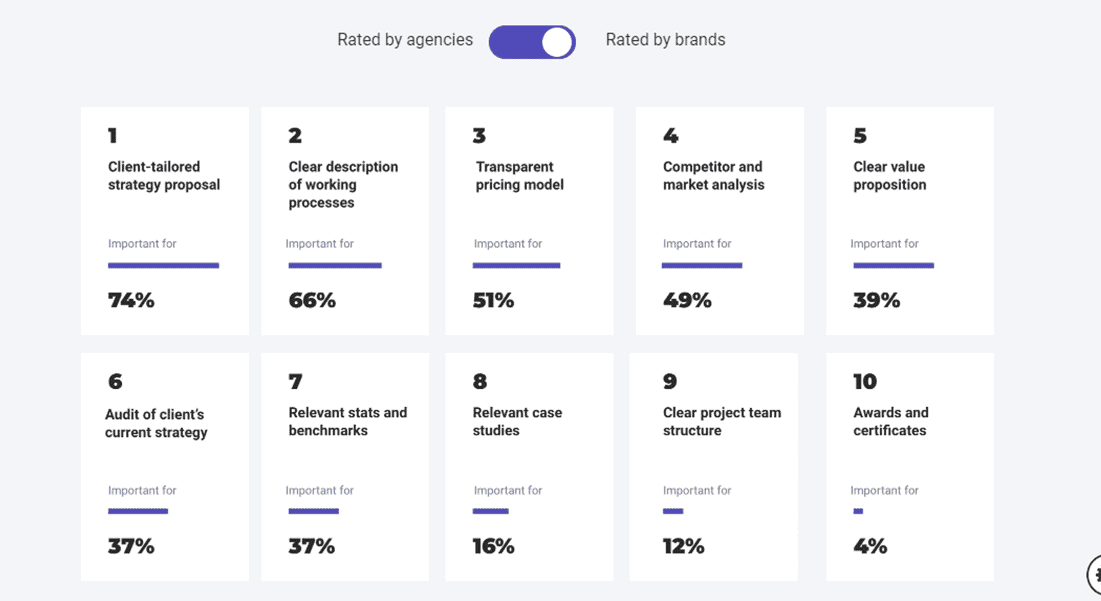 Image sourced from semrush.com
A 2019 Semrush study showed personalization is the most important factor determining the success of a sales agency pitch and matters more than the pricing strategy, value proposition, or relevant stats and benchmarks. So, it's definitely a good idea to tailor your presentation to your specific client! Let them know you're aware of their needs, challenges, and preferences. It's also useful to specify what you'll need from them to make your strategy work.
Back your plan up with examples and case studies from your past work that your prospect can relate to. Coming back to our previous example, a new online telecommunications technology provider may be keen to learn what you achieved for a virtual call center solutions business previously, but less interested in your campaigns for a fashion brand.
Establish your credibility
In addition to showcasing your experience and expertise and demonstrating your track record of successful campaigns, you can establish credibility by telling clients more about yourself and how you work. A Stanford study showed people tend to remember stories rather than facts and figures.
Telling a prospective client about your professional journey or how you started your agency can leave a lasting impression on them. Introducing your team and their respective roles or describing the business process (i.e. how you work with your clients) can be helpful too.
Foster good communication
Be open to answering your client's questions after the presentation and leave your contact details so they can reach you with any queries at a later stage (letting them call you on a virtual number free of charge may encourage them to get in touch).
It's good practice to send a "thank you" email after the presentation in which you also ask for feedback.
Planning, design, and delivery
There's little need to emphasize the importance of good planning, attractive design, and professional delivery in business presentations.
You're probably already familiar with the principles of designing and delivering a strong presentation, and there are plenty of resources available to consult for inspiration and guidance. Nonetheless, below you'll find a brief recap of the basics to refresh your memory.
Structure your information
A good presentation must be well structured and focused on the main objectives. Include all the relevant information and present it in a logical order, so your audience leaves the room having a clear idea of what you wanted to say. Make the content informative but not overloaded with facts and figures.
There are various approaches to structuring your presentation. One helpful piece of advice is to follow the 10/20/30 presentation rule, which states presentations should have 10 slides, last no more than 20 minutes, and have a font no smaller than 30 points. You may want to modify this model or adopt a different one that suits your purposes better.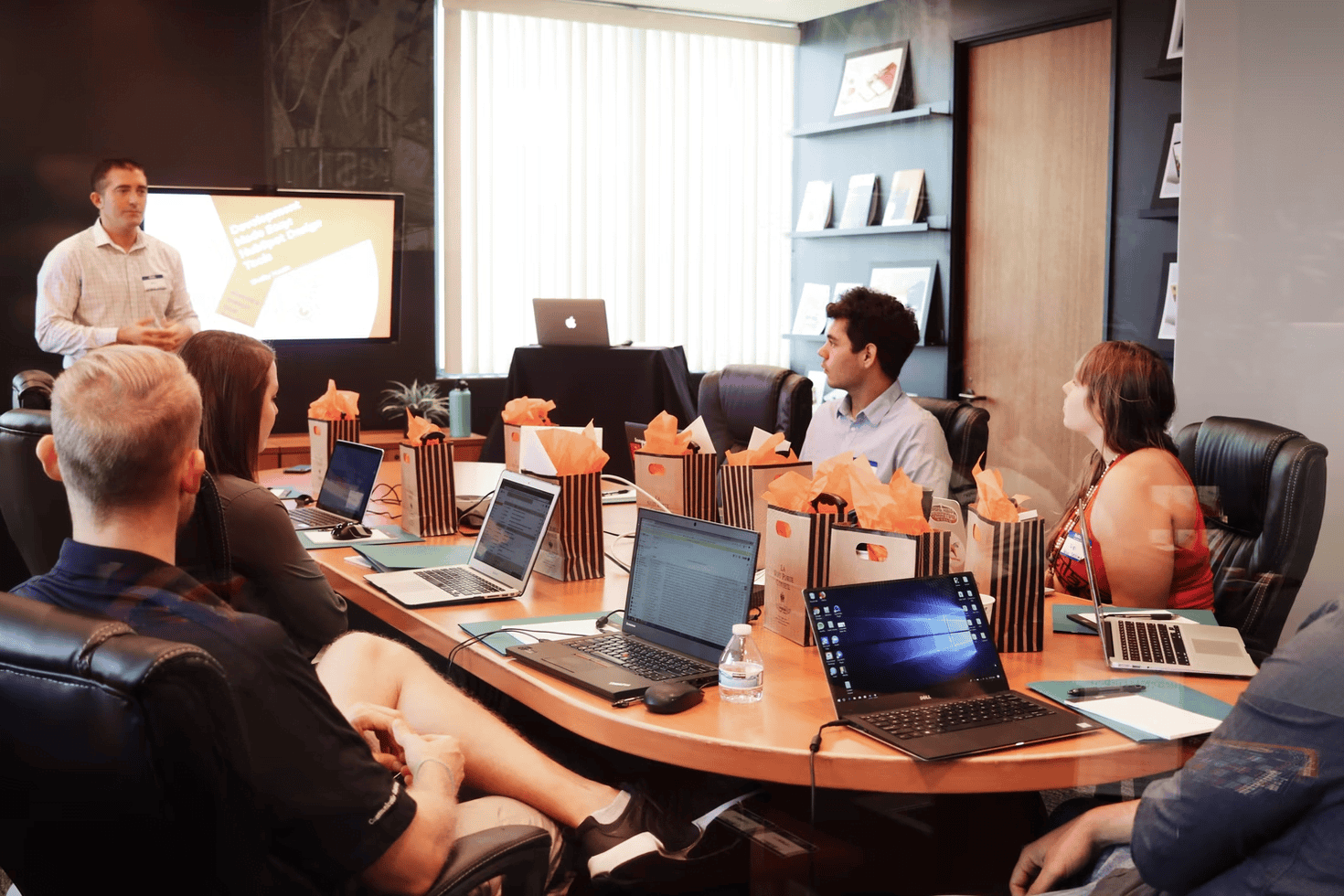 Free to use image sourced from Unsplash
Make it visually attractive
American psychologist Jerome Bruner popularized the theory that people only remember 10 percent of what they hear, 30 percent of what they read, and about 80 percent of what they see and do. This means the visual side of your presentation is really important. Visualizing information, such as numerical data and stats, can help your audience understand and remember the content.
Visual elements can also make your presentation more aesthetically pleasing. After all, you are showcasing your social media marketing skills! Looking at your presentation, your client should believe you can turn any content (be it a sample bookkeeping business proposal or a perfume) into something exciting.
Explore online resources
Remember, there are tools and resources available to help you achieve the best results with the presentation design and visual elements. You can reach for presentation templates and focus on the content, while having the visuals taken care of by professionals. These can be accessed online from a variety of providers.
If you prefer to develop the presentation yourself but would like some guidance on how to maximize its visual appeal, you can look for advice on industry-related websites. There, you'll find articles on the latest trends in slide design, valuable PowerPoint add-ins, and a lot more.
Showcase your skills like a pro
As you're preparing a social media presentation, you will need to give your client a preview of how you can transform their social media profiles. Using screenshots of social media test pages is a solution that many agencies still implement, though it appears less professional and less attractive than some of the innovative options available today.
Instead, you can turn to dedicated tools which will enable you to create, edit, and approve social media content. With it, you can give your prospect the most accurate idea of what you can deliver for them. Moreover, it allows you to modify posts as and when needed. The tool will help you plan and schedule a social media campaign using predefined time slots.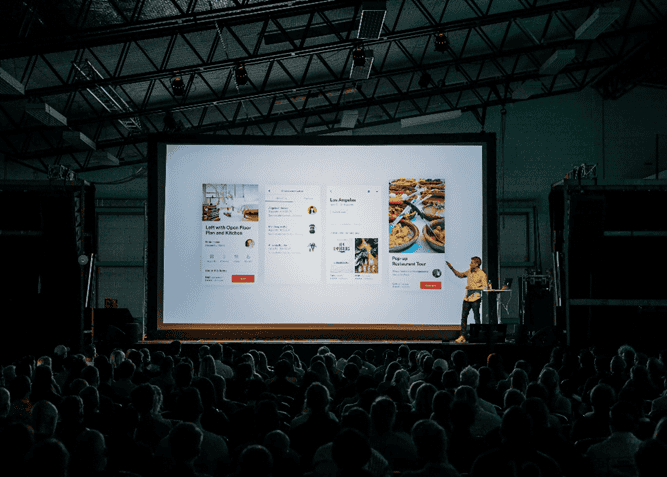 Free to use image sourced from Unsplash
Ensure a smooth delivery
Delivery is both about your presenting skills and the format of your presentation. In addition to employing top-level public speaking to engage your audience, you need to choose the best presentation environment and file type.
A good way to catch the audience's attention early on is to tell a story or quote astonishing statistics. Then, keeping them engaged depends as much on your speaking skills as on attractive visuals.
Remember that choosing your presentation environment and format is an important decision—will you use PowerPoint, Keynote, or Google Slides? Will you rely on templates or prepare the presentation yourself?
Finally, make sure the format you chose will be compatible with the equipment you'll be using during the presentation and that everything is working smoothly.
Virtual presentations? You've got it covered!
Following the expansion of remote working we saw in recent years, virtual presentations have become ubiquitous. Some organizations have adopted them as the delivery method of choice. So, it's definitely good to have a good grasp of the art of preparing and delivering presentations remotely.
When there is no direct face-to-face interaction between the presenter and the audience, the task of captivating and sustaining the listeners' attention falls largely on the material. This makes visual and technical aspects of a virtual presentation even more crucial. While presenting remotely may feel less stressful than doing it in person, it also requires adjusting your technique.
Experts point out that a good virtual presentation responds to the challenges of the virtual environment, such as multiple distractions, the distance between the speaker and the audience, and the risk of technical errors. You can largely mitigate them with the right solutions and approach.
Use dynamic elements
So, attractive, eye-catching visuals become more important than ever. It's a good idea to include dynamic elements, such as animations and videos, though you need to remember not to overload the audience. When it comes to text, slides should ideally contain one or two points expressed in short and punchy sentences.
Complex ideas and data can be conveyed in infographics and visualizations, while the presentation itself should be well structured and follow a logical plan. You can experiment with different presentation software, check out alternatives to PowerPoint, and make your tools more powerful by reaching for interesting add-ins.

Free to use image sourced from Pexels
Interact with your audience
The listeners' attention can also be captivated with creative ideas and interactive elements, such as polls and quizzes. Though you don't see them face to face, you can still maintain eye contact using a webcam, and emphasize some points with gestures. An interactive presentation as it will be more engaging and be more memorable to your audience in the long-term.
You may not be able to eliminate technical issues on the viewers' side, however, you should ensure a perfectly smooth delivery on your end. Test your equipment and rehearse the presentation to avoid any unpleasant surprises. Sending a copy of your presentation to your audience after the event will give those who may have experienced technical issues to familiarize themselves with it and create an opportunity for a follow-up interaction.
Time to get started
This brief guide should have given you a general idea of what makes a good social media strategy presentation and how to prepare one. Now, you can look for more material and explore each point in-depth, or you can start working on your presentation straight away and consult additional sources as you go along.
Whichever path you take, remember to do your research, plan your slides well, make them visually pleasing, take care of technicalities and—above all—focus on your client and social media productivity. If you fail to address their needs, you won't be successful, no matter how visually appealing or technically advanced your presentation may be. Good luck!