Don't you believe that social media is largely essential to today's dynamic business climate? With the development of technology and the emergence of an internet-based era, social media has become increasingly important for educating and involving people in business. That's why you need to create an employee engagement social media strategy.
Through the use of the company's social media platform, managers today have discovered a number of strategies for successfully involving their employees at home and work.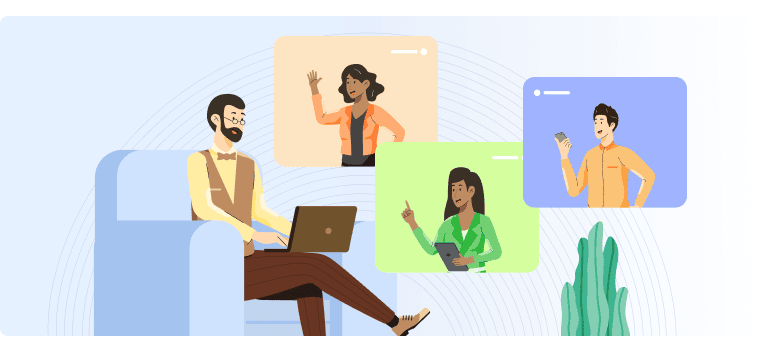 Additionally, it has been claimed that having access to social media has a benefit by raising employee morale, which in turn increases organizational workers' productivity.
Social media in the workplace has several advantages when used properly, including boosting multitasking abilities and employee happiness levels.
Managers will then want to take advantage of social media as a tool to involve staff in order to reap the rewards effectively. In accordance, find the following list of eight efficient social media engagement strategies for workers that would prove really helpful.
What is a Social Media Employee Engagement Plan?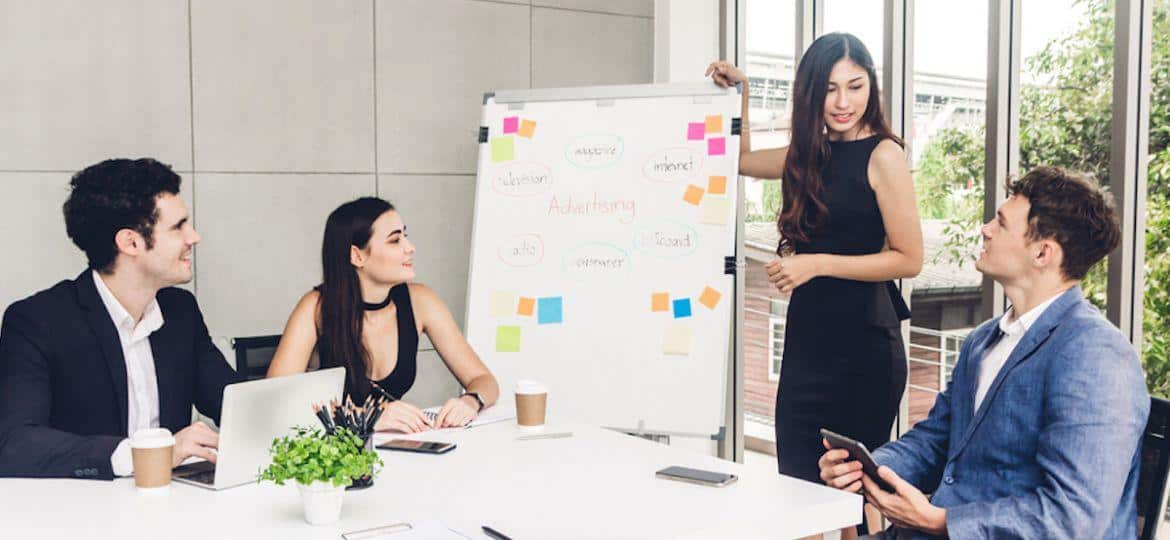 A social media employee engagement approach aims to raise spirits and strengthen ties between employers and staff members.
It entails producing content that sparks meaningful discussions, disseminating business news and updates, interacting with followers through polls, surveys, or competitions, and recognizing the achievements of staff members.
Overall, a properly implemented social media engagement strategy can link businesses with the larger community and foster a positive workplace culture. Additionally, it creates a framework for open communication that increases mutual confidence.
This is crucial for maintaining positive interactions within any organization. Companies can maximize their impact on employee well-being while publicly showcasing positive brand values by employing such strategies consistently and creatively.
Internal Social Media: What Is It?
Internal social media is the use of social media to further the objectives of a group through internal communications. There are two possible forms:
Business Social Media
It is a form of social media created especially for internal discussion within organizations.
Applications like Facebook Workplace and Yammer are two examples of how businesses can connect virtually and provide features like messaging anyone in the user's company or sharing postings with colleagues.
Popular Social Media Platforms
Popular social media platforms such as Twitter and LinkedIn, where content is shared with both the company and the general public. Since it is less expensive and employees are already accustomed to these networks, this form is more common.
Internal social media facilitates remote horizontal and vertical contact within and between businesses. By posting, streaming, leaving comments, and chatting, employees can strengthen existing connections and forge new ones.
It is possible to quickly exchange thoughts and information from the office to improve organizational effectiveness.
Tips To Create an Employee Engagement Social Media Strategy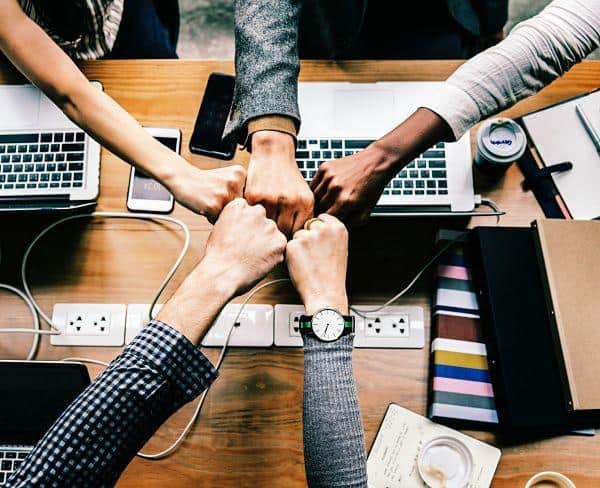 Identify the social media channels that are appropriate for your company
Several platforms, including Instagram, YouTube, Twitter, and LinkedIn, can be used to promote a variety of material and connect with various audiences:
LinkedIn: Generally, professionals in the workforce will be active on the site, enabling businesses to co-opt and produce content catered toward their employees and industry peers.
Employers can provide employees with exclusive access to special announcements, new initiatives, and business updates by showcasing their culture on Facebook. Joining groups, starting your own, and sharing posts and updates are all excellent uses of Facebook.
Twitter: Even when staff members are remote, you can maintain motivation levels by tweeting about ongoing tasks and accomplishments. Twitter can be a fantastic resource for finding fresh talent.
Instagram: This social media site is excellent for increasing engagement through visuals, from making aesthetically pleasing posts about business events to staff achievements or employee recognition and sharing workplace vibes with the world.
TikTok: This relatively new platform is a great way to advertise entertaining videos or events that showcase your company's culture and values.
Regardless of your platforms, remember that maintaining an open line of communication with your workforce is important for fostering a truly collaborative environment.
Write a good quantity of relatable and helpful content
Posting a lot of educational and practical material that your employees can use is one of the simplest ways you can contribute to increasing employee engagement.
It might be a report on the company's successes or changes or any workplace advice that your staff can use while working in your office. Allowing your post to be connected to current events will help you get as many responses from your workers as possible.
Make sure to strategically share your content throughout the day when you write a ton of it. You might want to schedule your post so that it will be automatically shared to your account so that you don't have to go to social media every few hours and hit the "post" button.
You will be able to concentrate on producing more worthwhile material for your social media page because you will have saved time and effort. Additionally, make the title more enticing to urge your staff to read and engage with them.
Run corporate contests
You should consider holding an open online contest if you're looking to increase employee engagement on social media for your business.
In this manner, you can permit your staff to participate in online voting and contests on your social media accounts. You could even nudge their loved ones and acquaintances to cast votes for them so they can win the competition.
There are numerous competitions you could hold for your staff. Everybody could participate in a singing, dancing, or artistic competition. You should carefully plan the duration of each competition and make it possible for more people to participate to ensure maximum engagement.
You can set the contest's criteria so that likes and comments will count for 50% of the criteria, and your skill judgment will count for the remaining 50%. You can encourage people to promote your contests in this manner so that they receive as much exposure as possible.
Employee recognition on social media
Social media can be used to display peer recognition, which is a crucial component of fostering a positive and collaborative workplace. By highlighting your workers on social media, you can express gratitude for their dedication.
Show appreciation for their efforts to your organization by highlighting their accomplishments, recognizing their successes, or just praising them.
This will show prospective employees and clients the value of teamwork while also fostering an atmosphere where employees feel valued and appreciated.
Show your support on social media by celebrating their private life (if they agree)
Celebrate your staff members' accomplishments and significant anniversaries to show your gratitude for their personal lives. Discuss their kids, sports organizations, hobbies, or anything else that makes them special!
Your team will be able to communicate themselves playfully and creatively while also fostering a more connected and personable workplace.
Naturally, before moving forward, confirm that employees are at ease with having specific parts of their private lives shared on social media.
Establish a hashtag promotion for your staff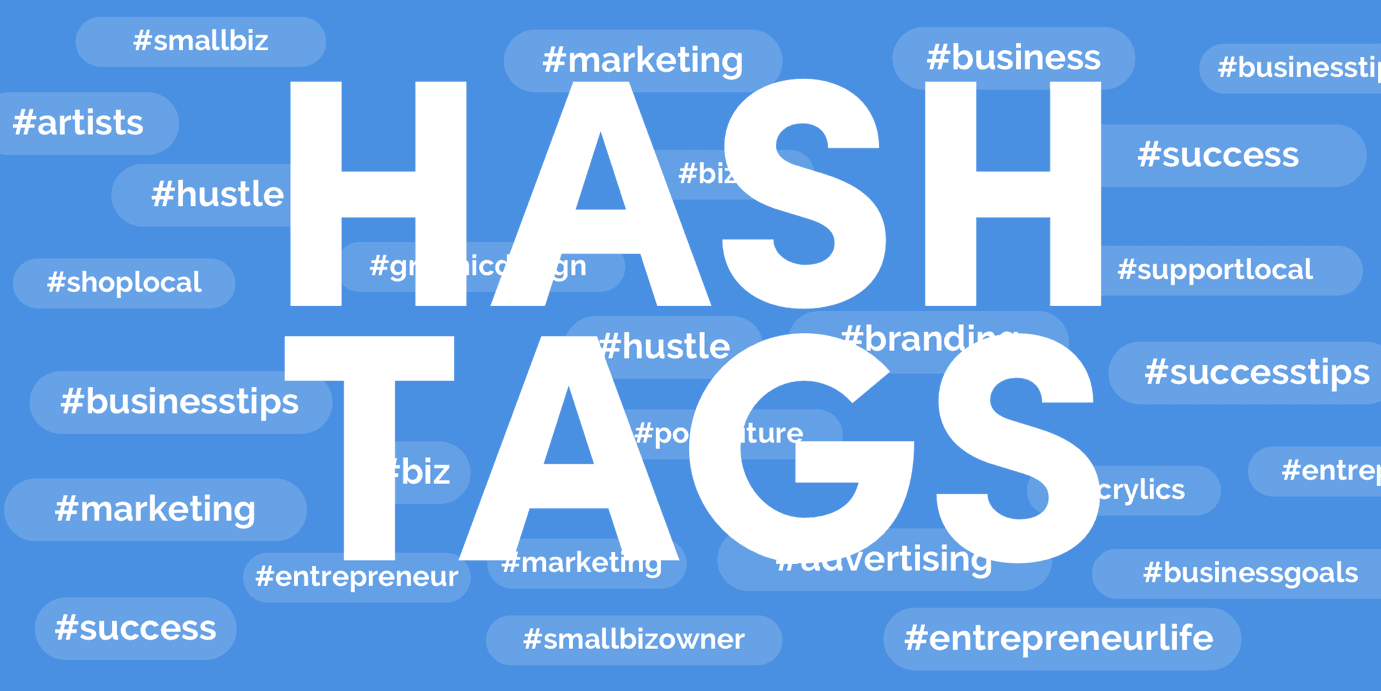 You can develop internal hashtag campaigns targeted at your employees, similar to external hashtag campaigns primarily for your users or customers.
They're a wonderful way to add some fun and excitement to the routine of working in a company. It promotes communication among workers and draws them together.
A two-phase social media campaign was developed by wholesaler METRO to involve both its staff and its core clientele, which is primarily made up of independent company owners.
Initially, the #ownies campaign encouraged METRO employees to snap selfies with METRO users.
Employees had the opportunity to receive a prize, and they were posted on internal channels. The promotion then went public, enticing METRO customers to upload selfies of themselves with other users on social media.
A hashtag was used to gather the content, and rewards were provided.
Training
Additionally, training can be used to involve staff members via social media effectively. This can be accomplished using various tools and providing training programs to aid in developing employee social media usage skills.
In order to ensure that employees are using social media while at work in a productive manner, the training choice may also include a survey followed by a course on workplace social media usage policies.
Additionally, the advantages that may be attained through properly educating your employee on social media may include a corresponding improvement in their capacity to share high-quality content.
This could be used to promote the organization and, in turn, help the company's image become more well-known.
Participate in product releases with your staff
When your business develops something innovative and fresh, your workers are enthusiastic. For each new campaign, create shareable social content to engage your audience in spreading the news.
"Our employee engagement program has become a key pillar of our go-to-market for campaign launches," says Brayden Cohen, Hootsuite's Social Marketing and Employee Advocacy Team Lead.
Plan how to develop content for employee engagement campaigns with your creative teams. The strategy might vary slightly from the launch content you produce for your own social media channels. Give your staff a sharing opportunity they will genuinely enjoy.
In order for our employees to share the material with their networks, we collaborate with our creative teams to make sure it is unique and compelling, according to Brayden. This new strategy for us has produced amazing outcomes so far.
Send an internal announcement as soon as your launch campaign material is prepared. Give information about the debut and any rewards for your team that are unique to the campaign.
Consider employees' quotes on current business issues
Keep up with business news and start discussing current events with your team. Ask staff members their thoughts on current issues that might be covered in a blog entry or article about the business.
This will give them a chance to participate and have their say heard while also giving you a chance to highlight the skills of your business.
You could include a worker's opinions on market shifts or business trends. Or, request a quote from a staff member about the creative measures they are taking for the business.
This will support creating a collaborative and open dialogue-friendly environment while also helping keep your material interesting and engaging.
Potential Obstacles to Your Social Media Marketing and Strategy
In reality, excitement behaves much like a candle or a set of fireworks: it lasts briefly before going out with a poof. The enthusiasm of workers is no different. They will become disengaged and lose interest if you are careful and replenish it frequently.
Always be proactive and keep your staff informed about the policies and social media material to prevent that from happening.
You can accomplish that through one-on-one meetings, surveys asking staff members for suggestions on improving the strategy, or brainstorming sessions during team meetings.
The issue can occasionally result from remote employment. Employees feel they need to be in closer contact with their coworkers and are losing out on crucial issues. Spending money on video conferencing and team-building exercises is recommended in this situation.
Conduct exit interviews to determine the causes of the issue are workers quitting your company.
Poor work-life balance or insufficient personal development are frequently to blame. Give your staff members a sense of well-being and purpose, and particularly a sense of belonging within the business.
A platform for safe and simple content sharing within the workforce
You might be wondering at this juncture what a platform has to do with employee engagement; after all, people either engage or don't. Right. Platforms for employee advocacy can help to spread the idea of workers using social media.
These platforms enable one or a few point people to organize and create content that staff members can share on their social networks, enabling both the savviest social media experts and those who could be more social to have a significant online presence.
All in all, consider investing in an all-in-one, robust platform to support your workers' social media sharing to maximize employee advocacy and ensure you take advantage of every chance for interaction.