LinkedIn as an employment-oriented online service is the best place to find employment opportunities, clients, as well as finding leads, especially for business-to-business (B2B) sales and marketing. And, to be able to attract new leads and get to targeted prospects, LinkedIn analytics have an invaluable set of tools to help you conduct your business.
Leads are people that have shown interest in your product or service who have not yet had contact with your company's sales team. LinkedIn is a powerful tool for any sales organization because it has so many potential leads. But you need tools on the back-end to sort through those leads in order to maximize return on investment (ROI).
Today, almost the majority of companies have recognized how important social networking and selling are for one's sales force. That's why establishing key performance indicators (KPIs) to measure success is of paramount importance to sales executives.
On LinkedIn, one can find a variety of tools, blogs, as well as tips on how to professionally write a resume. Among all, one of the biggest benefits of this platform are its performance indicators.
Before you decide what LinkedIn KPIs to track, you should determine your company's mission and goal. You should comprehend exactly what they are tracking and what are the potential benefits for your company.
What makes an efficient sales plan for LinkedIn?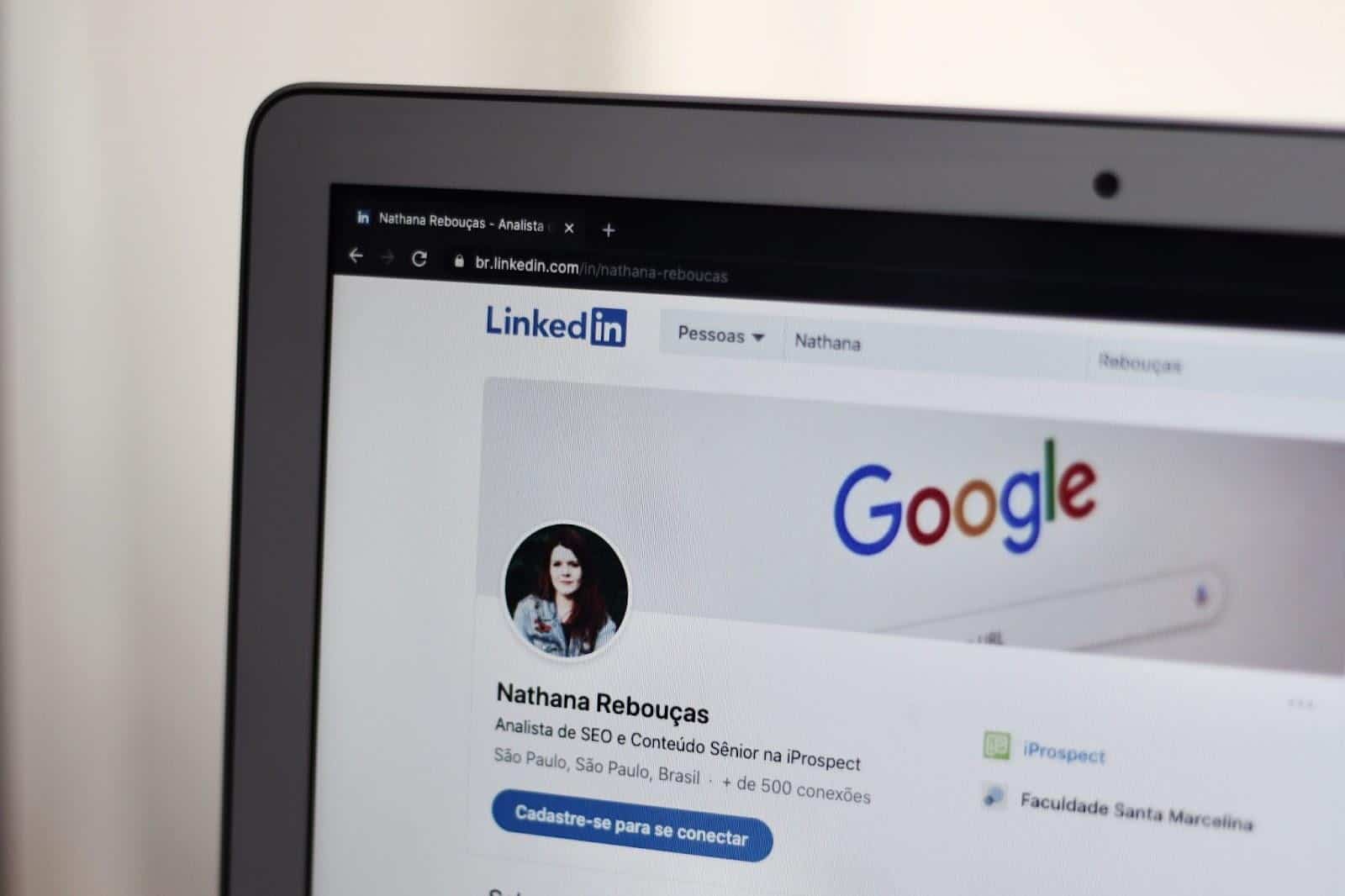 ( https://unsplash.com/photos/H8iW_bKwaX4 )
The LinkedIn platform is primarily used for job hunting, however, it can be used for sales business purposes as well. In order to be successful in that field, you need to develop an efficient sales plan.
When you compare yourself with the majority of professionals, the sales process has the aim of targeting a totally different audience. Your business or company is not in the search of hiring designers and programmers but rather focusing on attracting prospects.
This means that your LinkedIn profile shouldn't tout your sales skills. Bragging, and constant posting content that gives away that you are a sales rep will trigger prospects' suspicion about your motives. Therefore, try to avoid that right from the start.
Customers love empathy and real, relevant-to-them content. They want to see the examples, read stories, and see how you've helped other clients that share a similar experience.
So, the first and foremost thing to do before you take any further steps as the rep in your sales team, is setting up your LinkedIn profile. Upon finishing that, you should focus on its ads, content creation, and building personal branding.
Your efficient sales plan should include your sales strategies that imply profile optimization, engaging and reaching out to the right prospects, and joining and becoming active in relevant LinkedIn groups.
Since setting up your LinkedIn profile is of crucial importance, we have provided the three basic steps you should follow when building your profile as a sales rep.
Make sure your LinkedIn profile looks relevant. Your headline should be simple text, that is easy to understand, catchy, memorable yet applicable to your business.
Make sure your summary is consistent. It should not be too long, not too short either. Around one paragraph will be more than enough. Any longer descriptions are not usually read since prospects typically skim profiles.
You can describe your position, your unique values, and what motivates you. Your summary should make it seem as if your clients already know you, so feel free to add a bit of character to your summary. When it comes to LinkedIn role descriptions, make sure you fill it as accurately as you can.
When it comes to your profile picture, these things are a big plus. If you leave it be with the generic icon, you will most likely appear as a spammer.
However, not all photos are treated equally. Take a picture of your sales reps, focus on the facial area rather than the whole body, and make sure the lighting is good without any distracting background.
When your profile optimization is done, and your brand identity is built up, it's time to move on towards effective LinkedIn indicators.
In order to help you achieve your sales targets, we have prepared 5 LinkedIn KPIs your sales team needs to track.
Connection growth via appropriate stakeholders
In an always-on world, it can be a mistake to compare new connections on a weekly or monthly basis. If you do so, you can grow your connection quickly but you will probably interact with unreliable individuals not so relevant for your business.
In order to avoid that, utilize other techniques. Try to measure the growth of new connections based on the buyer's title in your sales rep's network. You can do that with two simple steps. Firstly, identify the existing connections, and then establish a number of new connections on an ongoing basis.
After determining connections, build a search string that meets the criteria of your customers and prospects by selecting the appropriate titles and filters. In general, when it comes to B2B sales, it's really important to include as many people as possible at all stages of the sales process.
Once you've selected filters and created titles, you should develop a Boolean search string. Boolean search string is known as a search method in which recruiters can combine operators with keywords such as NOT, AND, and OR in order to find relevant candidates.
For example: Before you write the relevant term in the search box, type NOT in capital letters in order to filter it out more thoroughly. The results will immediately be more narrowed. Let's see an example: "Designer NOT programmer". You can do the same thing when using the capital OR. In this case, you can reach out for a wider search and include more than one item on the list.
Place the string in the right column and fill out the necessary filters, including the location as well. The URL should be copied and pasted into a spreadsheet along with the date. After you finish that, establish a baseline by recording the number of connections.
During regular intervals, set a schedule when you will compare the number of connections you initially recorded with the current connection number. Identify the differences and assess what percentage of your new contacts represent the appropriate stakeholders. Besides that, it's also a good thing to determine whether your sales representatives are doing marketing activities to reach, attract, and engage with your buyers.
Connection growth via phone calls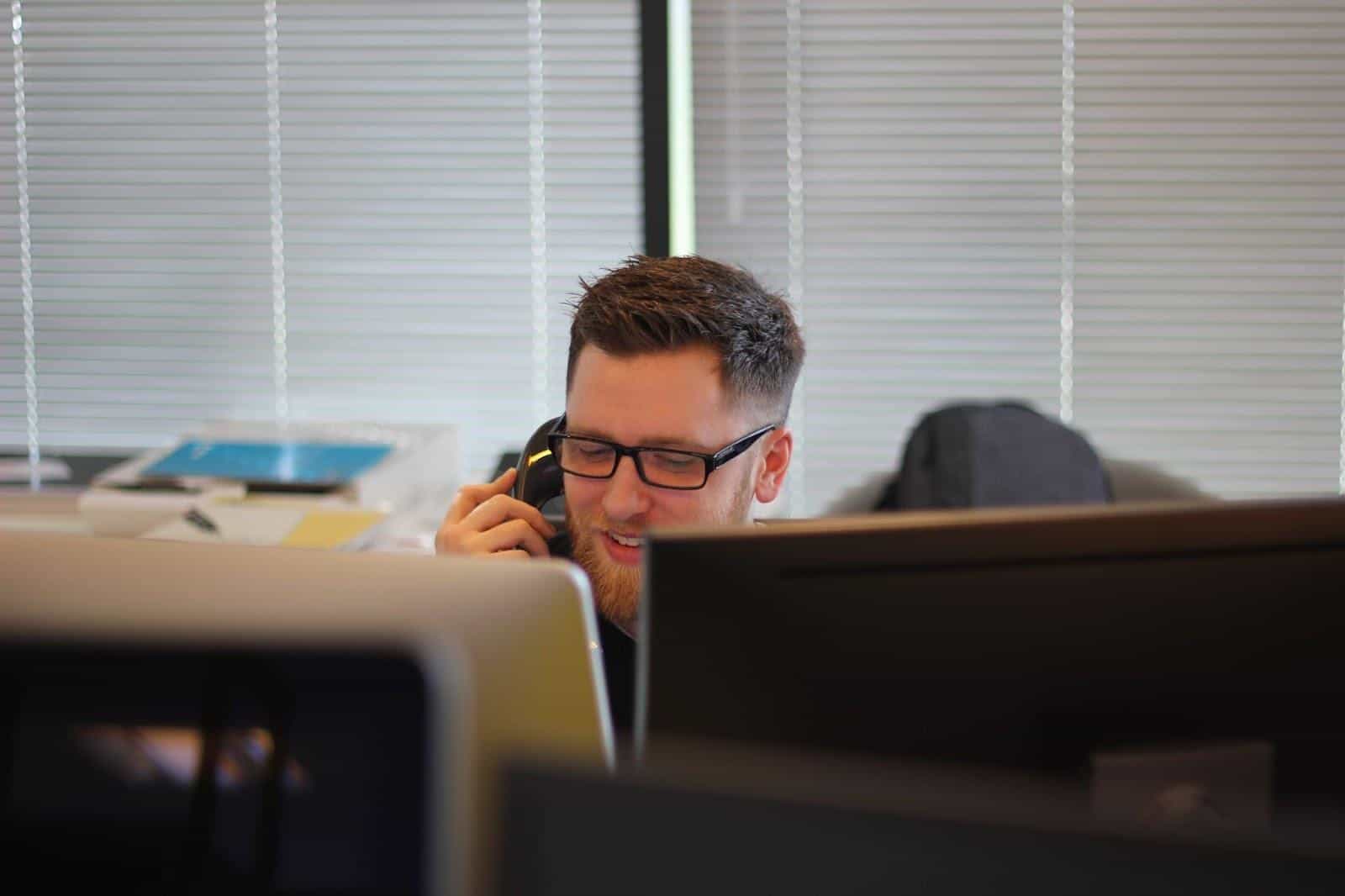 (https://unsplash.com/photos/WEDDt-u3q3o )
When using CRM, make sure to have Social Selling and/or LinkedIn in your drop down menu. This is beneficial because once your sales representative takes a phone call from a LinkedIn connection, which will be your lead source, they can record the call and track the activity in your CRM.
Analyze the relationship between the number of calls and new connections made through the Search URL. This way you will be able to know whether the right activities are taking place.
Every business holder should be aware of how important LinkedIn marketing is, thus take the necessary steps and relevant actions. Thanks to its diverse tools and indicators, including phone calls, your sales team can reach prospects with greater efficiency.
Interactions with prospects
Conversations made with clients are very important. This is a crucial key performance indicator because your sales representatives can have incorrect conversations or are often interacting with the wrong people.
To avoid this problem, you should be able to identify two things.
There is the case when the people with whom the sales reps speak to are qualified buyers. However, even though they are qualified, they are not converting into potential clients or better known as interested prospects. If you wonder why it's probably a sign of premature pitching.
At this point you should stop pitching and rather start with engaging. Do your best to bring some valuable content to your targeted prospects. Choose carefully what you are placing, pick elements for effective communication, and engage with the audience. Focus on building customer relationships.
The stakeholders may not be the right ones. If this is your case, make sure you go back to your search string and double-check that the right people are showing up.
Relevant content for new connections
Another, powerful way to interact with your potential buyers is via relevant content that keeps them engaged. The important thing is to detect information that will effectively attract and engage your prospects. This is a great way to get their attention.
It's imperative you provide your prospects with the right content and determine the best time to post on LinkedIn. This needs to be aligned with the sales cycle in order to lead them to your solution or get them interested in your product.
Thanks to LinkedIn automation tools you will be able to do all the things mentioned above. A growing brand trying to establish a digital presence can especially benefit from these tools. LinkedIn automation tools will facilitate those boring, repetitive, every-day tasks that are taking up considerable time unnecessarily. Schedule LinkedIn posts on a weekly or monthly basis and prevent missing out on any prime posting opportunities.
It's also imperative to pay extra attention to the content representatives are posting. Is there a steady supply of content gathered from the marketing team? Can your sales reps use that content effectively?
Tracking will give you the answers. Overall, the most important thing is keeping track of the number of prospects your sales representations are connecting with.
4. Quantity of proposals to clients
There is no question that closed business drives the top line for salespeople, and it is the main focus of their attention. An analysis of this ratio will help you determine whether your LinkedIn efforts were worthwhile.
Dropped opportunities can have many causes. Primary, it's because your sales representatives didn't succeed in gaining the support of influencers, stakeholders, and your targeted audience.
In such a case, LinkedIn could be used to go more broadly within an organization. Try to connect with a wide range of stakeholders and share insightful content in order to build more relationships. By doing so, you will be able to reduce the risk of a system failure.
5. Client Referrals to Appointments
By building referral relationships, successful salespeople increase the value of their business.
Those who succeed in social sales effectively utilize clients' and clients' Centers of Influence (COIs) relationships in order to connect with targeted prospects.
If you use a sales navigator, your sales representatives will be able to view, search, and filter your connections' connections. This way you can identify who and what your salespeople know from your key referrals.
By leveraging those relationships, you can gain access to key stakeholders who are relevant to your business. All of this can be measured in CRM simply by tracking LinkedIn Referrals in your marketing efforts.
Ensure your reps know how to use the information they have gathered from clients in order to identify targeted prospects. When a proper introduction takes place, a call or an appointment should be set up.
Other KPIs you can track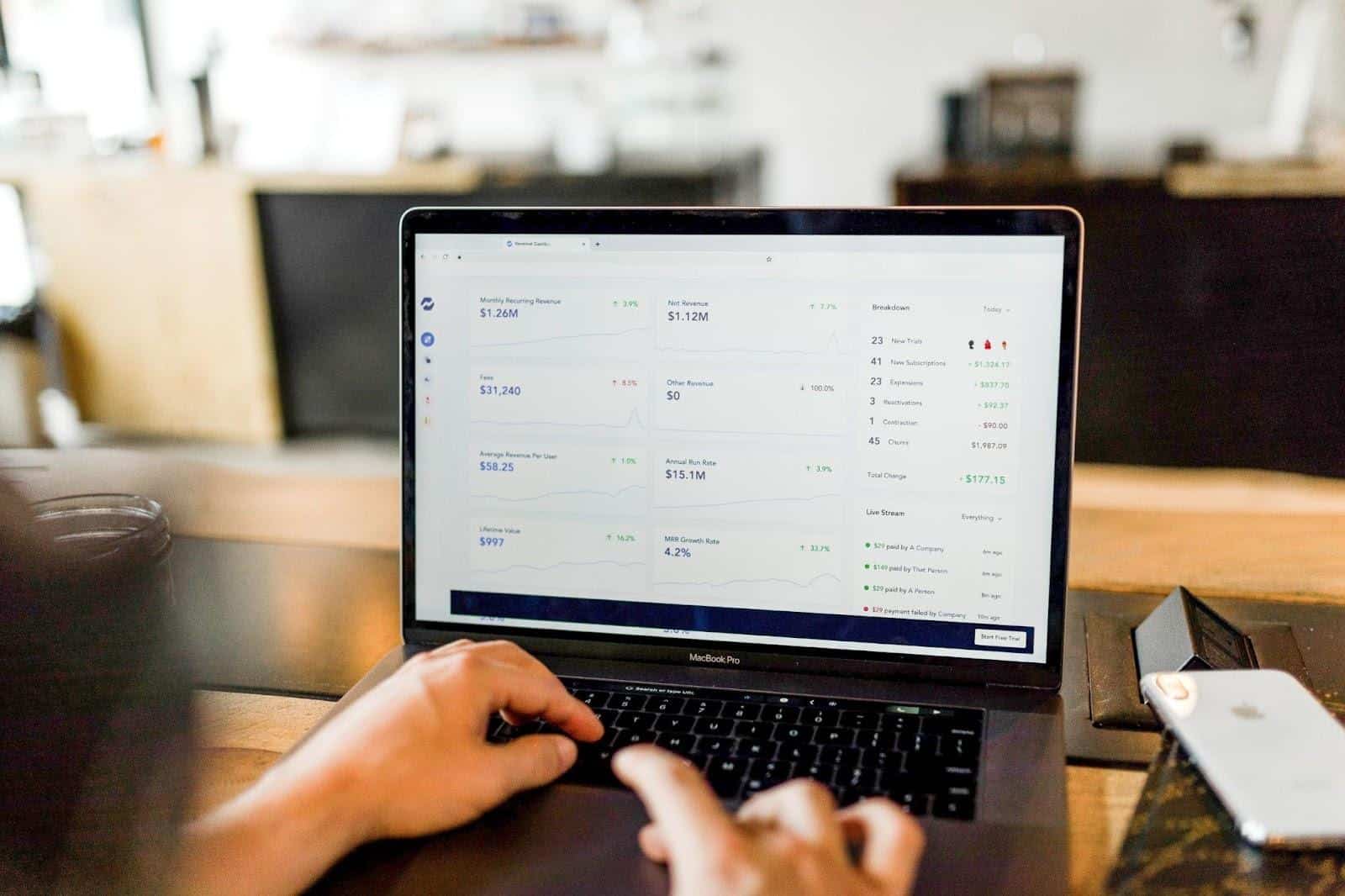 (https://unsplash.com/photos/744oGeqpxPQ )
Besides mentioned KPIs, here is the list of other relevant indicators that can improve your sales process. These indicators will ensure your team prioritizes activities appropriately in order to maximize effectiveness.
Average Profit Margin
Average Purchase Value
Monthly Sales Bookings
Monthly Sales Growth
Product Performance
Quote To Close Ratio
Retention and Churn Rates
Sales Opportunities
Sales Per Employee
Sales Target
Final Thoughts on LinkedIn KPIs
We have provided sales teams with the 5 most effective LinkedIn KPIs to track. Mentioned indicators have shown to be very beneficial in terms of sales. Each and every one of stated KPIs, as well as tools, has its own role and advantage.
However, keep in mind that good customer service is half the battle won. And, with the help of KPIs and CRM, you can have great insights that will positively impact your social sales efforts.
There are a lot of other LinkedIn indicators that can be used on your Linkedin Free or LinkedIn Premium account. However, the mentioned five have proven to be the most valuable ones regarding the sales department.