In 2023, industry leaders have a common goal: optimize and refine their marketing activities and strategy to prepare for 2020 and beyond. The marketing landscape has evolved rapidly over the past decade and staying ahead of the curve is essential for success.
In the coming years, more modern platforms such as web fax, emails and social media will continue to be a dominant fixture in marketing activities, particularly for small businesses. Here are three effective ways you can gear up your small business marketing efforts for 2023, and how to do it for the best results possible.
Taking a Strategic Approach With Your Marketing Activities
Before implementing any changes, it's important to revisit your overall marketing activities and strategy to set some business goals. Things change quickly for small businesses in the modern market; the strategy that once made sense may not fit the changing face of the business world.
It's worth noting that many small businesses don't have a true marketing strategy. Rather than taking steps to put a plan together during the early days of the business, many entrepreneurs– for lack of a better term– decide to wing it.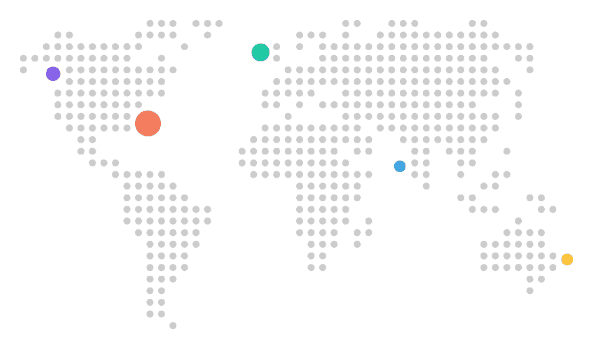 According to a survey of 3,600 marketers and bloggers conducted by CoSchedule, marketers with a documented strategy were 313% more likely to report success. Similarly, goal-setters are 376% more likely to report success in their marketing activities. Regardless of the industry or whether the business focus was B2B or B2C, having a well-thought-out marketing strategy plays a key role in marketing success.
Top marketers document their strategy. Marketers with a documented strategy are 313% more likely to report success (R = 0.27, n = 2,055, p-value 0.0001).
As the numbers above indicate, it's important to construct a goal-oriented marketing strategy to act as a roadmap. Before making any changes in 2023, put together a marketing strategy that has these core components:
Aspects of a Strong Marketing Strategy
Your marketing activities strategy will help you prioritize the three marketing tips listed in the next section and implement them in a way that makes sense for your business. A marketing strategy should consist of:
SMART goals: Goals act as the foundation and measuring stick for your marketing strategy. They should tie into your overall business goals while following the SMART guidelines– specific, measurable, attainable, realistic, time-bound. While your goals will act as the guide for your marketing activities, no goal can be achieved without a product roadmap. That's where the rest of the strategy comes in.
Mission statement: A mission statement outlines your overall business mission. What do you hope to bring to your customers? Your employees? The world around you? Mission statements for small businesses often have a powerful blend of an entrepreneur's business and personal goals.
Demographic: Who are your marketing activities targeting? Who is your ideal customer? Take a look at everything from their socioeconomic standing to their gender to their age group. This will help you determine the best way to connect with them.
Voice: Your voice will depend on your mission and your demographic. This is how your brand will reach out to your audience. It outlines the tone you use (formal or casual, for example) and any jargon specific to your business. Your voice will be much different if you're targeting stay-at-home mothers in their thirties versus corporate executives approaching retirement.
SWOT Analysis: Outline your SWOT– strengths, weaknesses, opportunities, and threats– to see who and what you're up against when implementing your marketing strategy. What do you have to offer? What barriers are holding you back?
Implementation plan: What will your approach be? How will you implement it? Who will be responsible for what? What are the budget constraints? What's the timeline? This is where you get into the finer details of project management. For this, you will need somewhere to jot down your marketing initiatives or plan. For those who don't know where to start, a customizable marketing plan may help.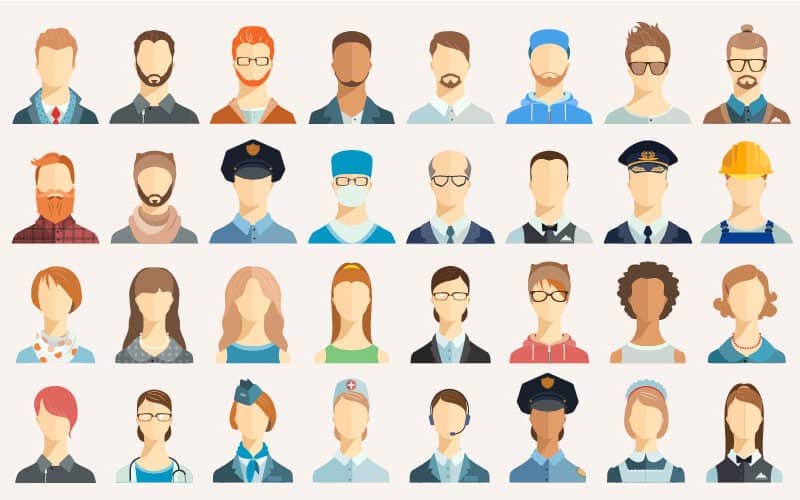 These are the basic components of a marketing strategy. Your business may choose to expand and incorporate various branding aspects or customer avatars, depending on your needs.
So where should your focus lie? Here are the tips for gearing up your small business marketing activities to incorporate into your strategic planning:
1. Streamline Channels Through Automation
Automation will continue to play a key role in small business marketing over the next few years. Small businesses that have not already incorporated automation into their marketing efforts should make this their main focus in 2023. Not only can automation reduce the hands-on tasks that small businesses with limited resources will have to manage, but it can also connect various marketing channels for one streamlined approach. Here are some of the best marketing automation tools that you can use for your small business.
Social media automation should be a focal point. Using a platform like Buffer or Hootsuite to schedule and distribute posts can save hours of work every week. As social media platforms like Instagram and Pinterest have seen significant growth in the past few years, they are considered key drivers for digital marketing leads.
2. Sales Funnel and CRM Considerations
Small businesses should focus on incorporating automation throughout the entire sales funnel, starting with automated posting and leading into email marketing efforts. On the latter end of the spectrum, finding a way to capture and communicate data points seamlessly will assist with lead conversion (source: https://parserr.com/blog/email-to-lead-salesforce/).
Automation is also starting to become a staple in CRM. More businesses are opting to use bots for automated responses to customers through social media and websites. Modern consumers often have short attention spans, choosing the business who can serve them the quickest.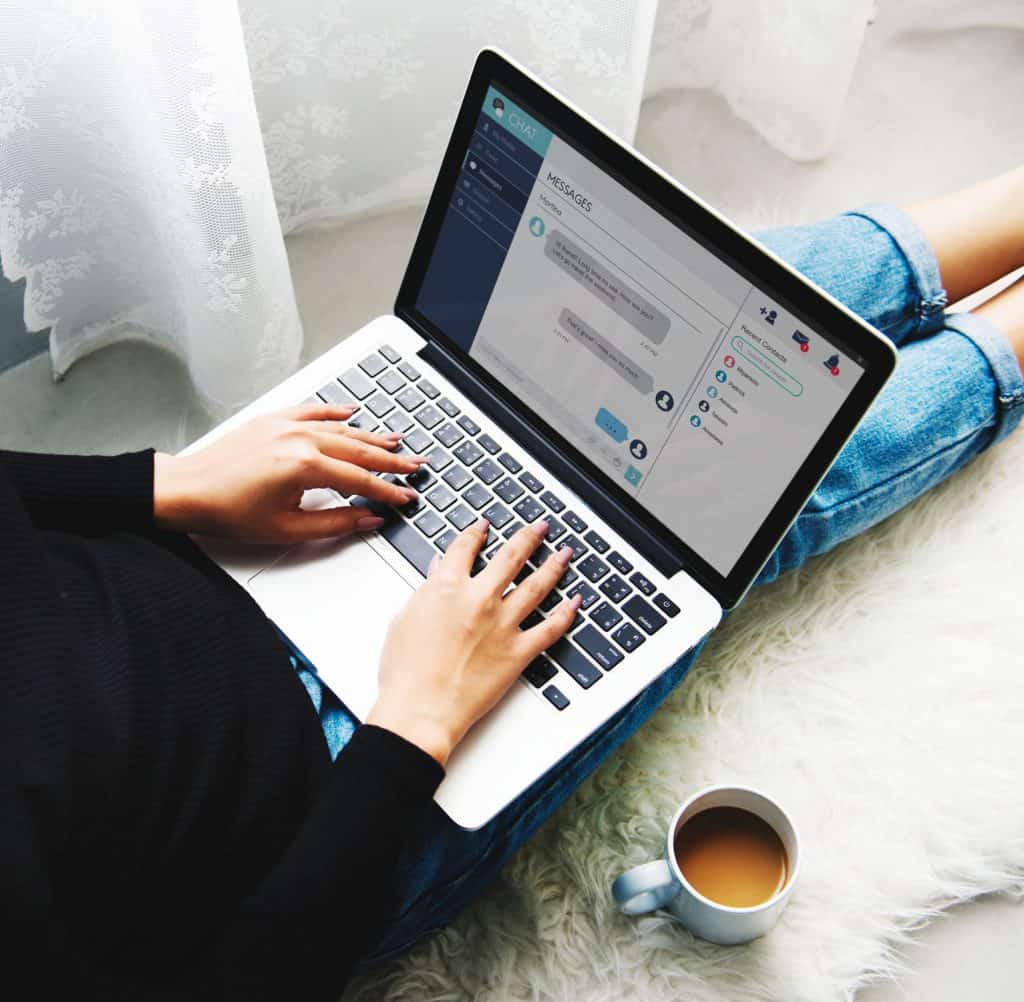 Live chat software has become an expectation for customers who no longer have the patience for being on hold (read more about them here), and small businesses lack the resources to connect to customers 24/7 in a global marketplace. Automation can allow customers to receive simple answers regarding order tracking or business hours using a bot to detect keywords in a live chat scenario. This gives small businesses a competitive edge.
Think about the steps it takes from capturing your audience's attention to making a sale and evaluate what systems can be used in place of hands-on work. By incorporating automation into your small business marketing strategy, you free up valuable time to focus on other areas of the business, such as analyzing the data collected to identify new opportunities.
3. Use Influencers and Sponsored Posts
Many businesses are falling short on using social media marketing to its full potential. To gear up your small business marketing efforts in 2023, determine which approach or mix of sponsored post types works for your mission.
Sponsored posts are an excellent way to break through the noise online and reach your target audience. They assist with repetitive exposure, which is crucial for driving purchasing decisions. The old "7 times" rule in marketing indicates that a customer needs to hear or see a product advertisement seven times before they'll feel compelled to buy. In reality, it often takes far more exposure.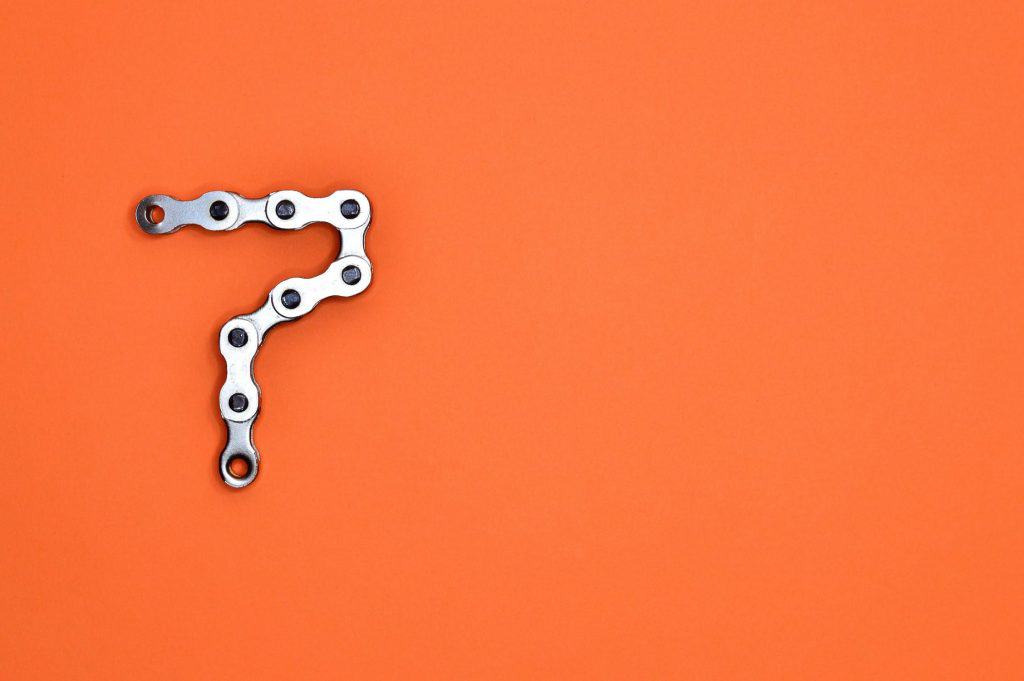 Sponsored posts work against the algorithms that bring many social media marketers strife. It's important to understand where your audience is and how best to create a sponsored post to reach them. Identify your conversion goals with the post and prepare to invest in some A/B testing.
Influencers are another way to connect with a broader audience, as a new age spin on classic celebrity endorsements. However, rather than celebrities, influencers often allow businesses to connect on a more human level. Take time to evaluate which influencers are aligned with your brand, and see how you can work with them to market your offerings more effectively. There have been many who have had good success leveraging Instagram influencers in their influencer marketing campaigns.
Legal and Ethical Considerations
When working with influencers, it's important to focus on authenticity and transparency. Work with influencers who have a trusted audience, who are genuine and relatable.
In recent years, concerns have arisen surrounding the ethics of having influencer-supported posts. While a sponsored post shows up as such, influencers can be far more ambiguous. Much of this came to a head with the infamous Fyre Festival, which was promoted on personal social media channels by major celebrities without disclosing the fact that they were paid to do so.
New regulations by the Federal Trade Commission (FTC) mandate that paid influencer posts must be disclosed according to their standards to prevent deceptive or fraudulent advertising. Those found to be noncompliant will face hefty fines for both the influencer and the business. Take the time to become familiar with the requirements before using this effective method of advertising, and ensure the influencers you partner with are as well.
Tell a Story in Your Marketing Activities
One of the best ways to gear up your marketing for the future is to get back to basics. Your goal as a business is to tell a story to your customers. Your brand story is what forges a relationship based on trust between you and your customers.
Commercial airline operator WestJet is an example of a business that effectively conveys it's brand and tells a story to its customers. They manage to sell the idea of a better life found through travel while maintaining a fun-loving, customer-centric personality. They understand that their brand isn't just the colors of their logo and the messaging they use in advertisements; it's their people, their culture, and their purpose in the world.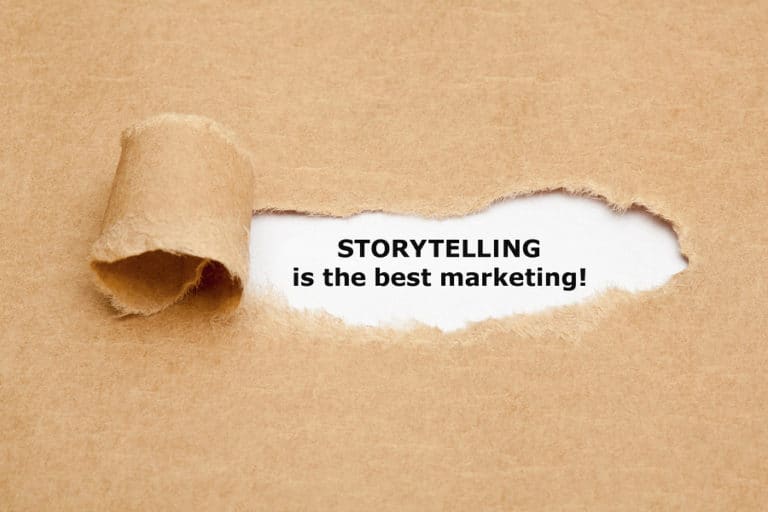 Before you can tell your story on social media, you need to determine what that story is. What do you want to tell people? Why should they connect with you? What journey are you on, and why should your customers come along for the ride? Every answer to these questions should tie back to your marketing strategy, particularly your mission and voice.
2023 is the ideal time to conduct a brand audit and ensure everything is in alignment with your core goals and vision. Work to develop a story that ties your product or service to something bigger. Then, outline how you'll tell that story through various social media channels. If it's in your budget, exploring developing a video marketing strategy. With consumers consistently gravitating towards video content, telling a more immediate, stimulating video story on social has become a staple for businesses, in any industry and of all sizes.
Small Business Success
When it comes to gearing up your small business marketing, it's important to keep your resources in mind. Rather than taking a broad approach and trying to do many things, focus on a few key areas– it's better to do a few things really well than to do a lot of things poorly.
As social media is a common theme in 2023 marketing activities, take a look at your history with the various channels and use analytics to make data-driven decisions. Depending on the nature of your business, you may find that some platforms yield better engagement and conversions than others.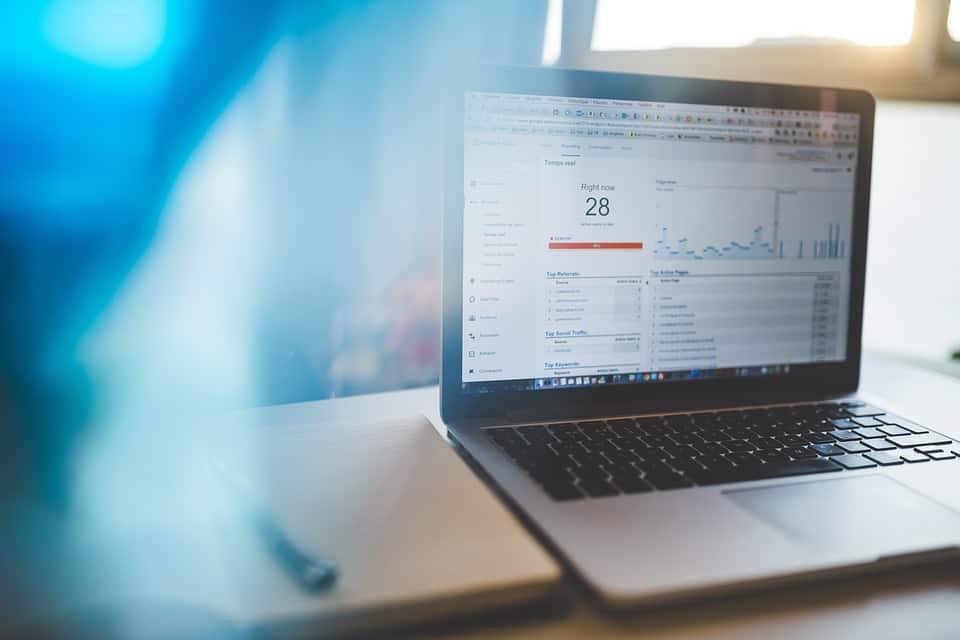 Put the focus on optimizing the social media channels that do well. If your LinkedIn is quiet but people are frequently interacting with your Instagram, tweak your storytelling and sponsored posts to that network. At one point, businesses were encouraged to reserve their name and incorporate their brand into all social media platforms. In 2023, honing in will get the greatest return on investment.
Marketing Activities for 2023 and Beyond
While keeping your focus on a few key areas is essential for success (like link building), it's important to keep the future in mind. The words "content is king" rings true in modern business, but refers to more than social media.
There's a lot of debate surrounding whether the focus for marketers should be on social media or SEO. The answer is both, as they both tie into content and drive traffic to a business from various channels. However, doing a few things well is more important than choosing a side. Those who choose to focus on social media first should refine their efforts before moving the strategy to SEO and vice versa.
The next few years will bring a lot of changes, some known– such as voice search optimization– and some that haven't been conceived of yet. Less than a decade ago, social media was still viewed as a thing of the future. Marketers and social scientists were starting to grasp the potential of social media in relation to business efforts, but didn't realize that it would shape how the world works. At that time, Blackberries were viewed as the future of communication.
This year, focus on refining your marketing activities and getting ahead of the curve. As technology becomes more accessible and social media becomes the main point of contact for customers and businesses, you have a chance to evolve your word-of-mouth marketing into world-of-mouth marketing. Start now to be ready when the future arrives.