LinkedIn is the go-to network for B2B prospecting, and if you are not taking advantage of the opportunities it offers, you're missing out. But, just like with other social networks and digital marketing channels, LinkedIn has one disadvantage – building your presence there is very time-consuming. Fortunately, there's a solution: LinkedIn automation.
In our step-by-step guide to LinkedIn automation for businesses, you will get a solid plan that will help you build a LinkedIn presence and harvest the full power of this valuable B2B tool. And the best of all – you will do that faster and with much less effort than it would take if you've done everything manually. Sounds promising? Read on!
What Is LinkedIn Automation?
Any kind of automation, LinkedIn included, aims to eliminate the need to do repetitive tasks by using software. You only need to program your automation app once, and once you do, it will keep repeating the same task, so you don't have to.
When it comes to LinkedIn, automation can replace various tasks – sending connection requests, invites, sending and responding to messages, posting on your profile, viewing profiles, following pages, and more.
As you are about to see, there are quite a few reasons why you would want to introduce automation to your LinkedIn efforts.
Why Should You Use LinkedIn Automation?
The short answer is to save time. Any kind of automation replaces repetitive tasks, so you don't have to waste time doing them. Instead, you will have more time to do the things you want and like to do, and also the things that make you the most money.
By leaving repetitive tasks to the tool and focusing your efforts on creative tasks which you do best , you can optimize your workflow. The result will be that you not only have more time to do the work that pays you the most, but you are actually more satisfied knowing that you don't need to waste time doing those dull tasks. This will give you even more freedom, energy, and focus to perform those creative tasks even better, starting a virtuous cycle.
In the case of LinkedIn, this is especially valuable. You usually have more LinkedIn connections than, let's say, Facebook friends. If you viewed a profile, added that connection with a message, and then sent them a follow-up message – all automatically – imagine how much time you saved. This becomes even more noticeable when you consider that it is entirely normal to have 2000+ connections on LinkedIn.
But, besides contacting potential prospects directly, automation has one more benefit – your profile will become more visible. LinkedIn has a terrific organic reach, and if you are active on the network, you will climb the feeds of your connections.
In other words, the more active you are, the more people will start noticing you. This will snowball quickly, meaning that your LinkedIn automation efforts have the potential to pay off big time if you do them right.
Automation Risks And Downsides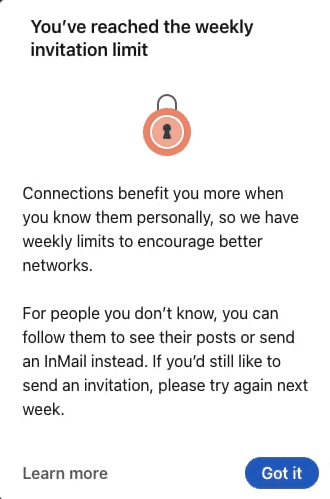 However, LinkedIn automation is not something you should overuse, as it has the potential to backfire. If you get carried away or become too greedy or impatient, you might even suffer an account restriction or termination.
The truth is that you can get your account restricted even without automation – by sending too many connection requests and spamming them with messages. If you are impatient, LinkedIn might think you are a bot, even if you aren't automating anything.
Fortunately, if you take your foot off the gas a bit, you will be able to avoid restrictions and bans. But, automation still has drawbacks, especially if you decide to automate everything.
Don't Try To Automate Relationships
The point of LinkedIn is to make connections with business people. The word says it all – making connections. If you automate everything, you will fake making connections. Not only will this get noticed by the algorithm, actual prospects will notice that too, which is even worse.
That's why you have to avoid automating everything. The general rule is that the closer you are to making a sale, the less automation you should use. If you are about to convince a hot lead into saying "yes", avoid using cookie-cutter solutions. Instead, send them your best pitch you made specifically for them – they've seen all the spammy pitches anyway.
If you are in a dilemma, you can use this rule: assign any creative work to humans; assign all strictly logical and repetitive tasks to computers. That way, you will strike the right balance – saving time while still sending creative pitches.
A Step by Step Guide to LinkedIn Automation for Businesses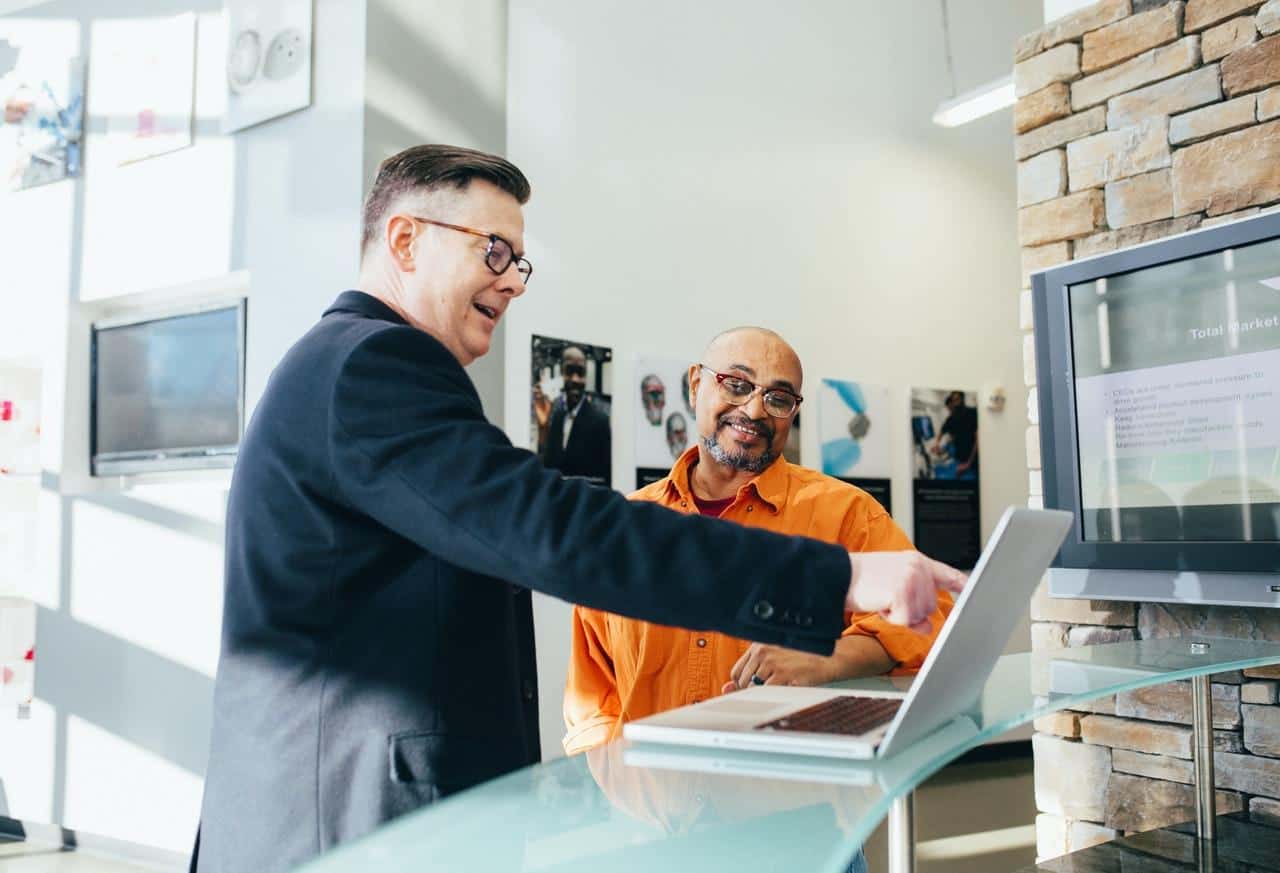 While this will be a step-by-step guide, you don't have to follow all the steps if you don't want to. You can start by implementing one or two, and see how it goes from there. That way, you will be able to distinguish which step brought the results and which didn't. If you implement them all at once, it will be hard to tell what made the difference.
Step #0: Optimize Your Profile
Before trying to automate anything, make sure your profile is top-notch:
Have a professional profile photo and a relevant background photo, maybe with a link to your site or an invitation to an event.
Stand out with your headline but don't make it too complicated. People need to understand how you can help them just by reading your headline. If you can, adding a keyword to your headline can be a good idea.
Fill in your profile in detail and add skills.
Open up in your summary and show bits of your personality. This is where most people copy/paste, which is a big mistake – this is where your character should come to the surface. This is also where you can add keywords, to improve the SEO of your profile.
Include details in your experience section, explaining what your responsibilities were in past positions.
Step #1: Automate Profile Views
While trying to automate viewing other people's profiles might seem like a complete waste of time, it isn't. LinkedIn has one unique feature – it lets us know who visited our profile. In return, viewing other people's profiles will also increase the number of views your profile gets.
Therefore, it makes a lot of sense to automatize profile viewing, as it is likely to get you noticed indirectly. But, like with other things on this list – make sure not to overdo it, as it might get suspicious.
Step #2: Automate Connection Requests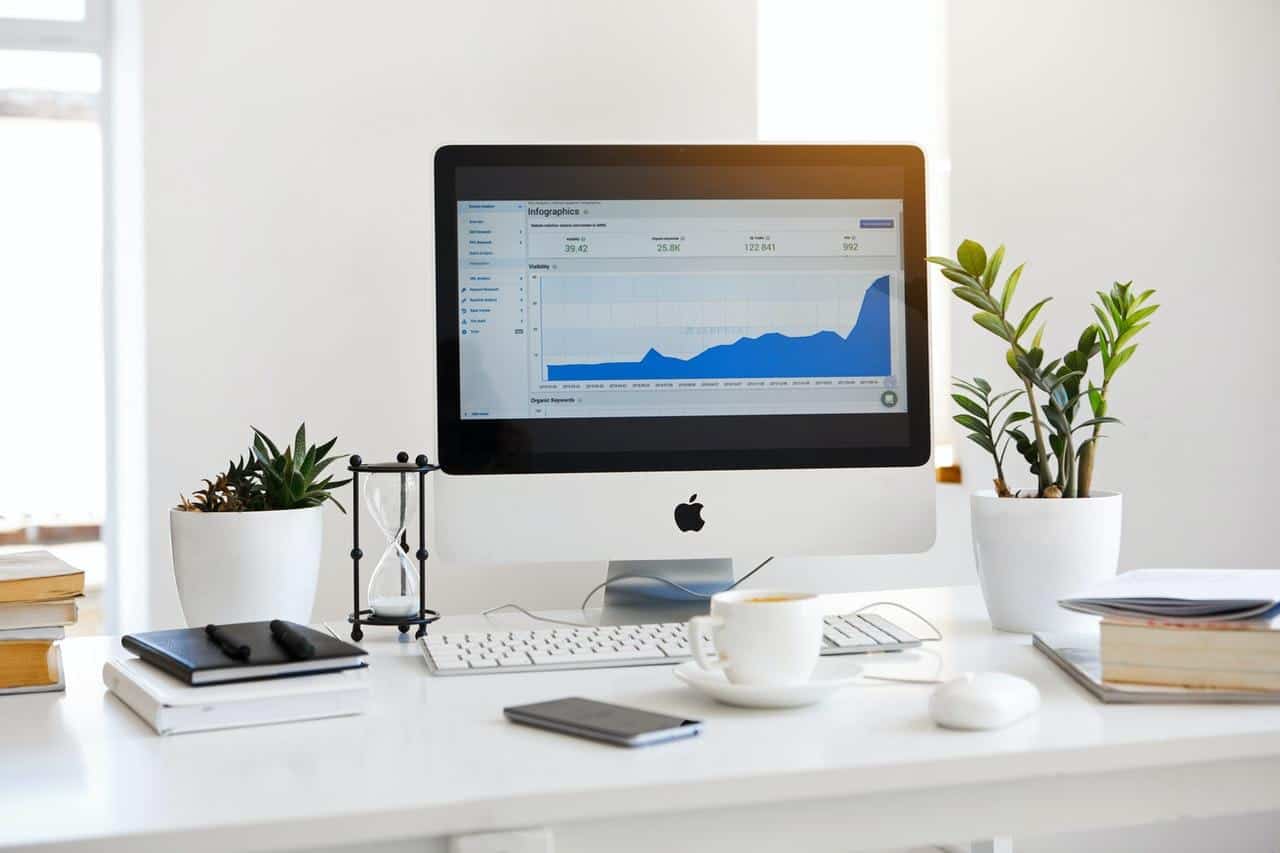 More LinkedIn connections means more eyes on your posts, comments, and your profile in general. As we said, LinkedIn is not a personal network but a business-oriented one. For that reason, it is entirely normal to add everyone from your company, but also companies similar to yours.
Furthermore, it makes sense to add people who perform similar roles and roles connected to your job in some way. For example, a content writer can add other writers, editors, journalists, translators, content and SEO managers, PPC specialists, and any other individuals working in digital marketing agencies.
That being said, there's a limit, and you should be conservative when adding connections, both manually and automatically. Initially, limit connection requests to the 2nd tier (connections of your connections) and don't spam, sending too many invitations at once. It's best to send a few at a time and take breaks.
A good rule of thumb is to start slow and to keep an eye on the acceptance rate, not only on the requests sent. Maintaining a high acceptance rate will indicate to LinkedIn you are using your account to add connections who are genuinely relevant to your current position/industry. Aim to have an acceptance rate of at least 60%.
Another useful rule: don't add more than 3-5% of your current connections per day. It's quite obvious that you don't need any automation if you have less than 100 connections – it's much easier to add those connections manually, and avoid account restriction risks. However, as your profile grows, automation will become relevant, as it will save you more and more time.
While people are likely to accept your connection request even if it doesn't contain a message, that's a wasted opportunity. Spend some time to create a custom connection invitation and introduce yourself briefly, presenting what you do – but don't pitch! Trying to sell in your connection requests is the best way to end up on the ignore list. Therefore, hold your horses. There's a time and place for everything; here, you just introduce yourself.
Step #3: Send Smart Messages
Once you've established connections, it is time to reach out to new contacts in your network. We have already told you not to try to sell in your connection requests, and you shouldn't do it immediately after connecting. Instead, look to automate a message that greets your new connection and offers a link to the most recent blog post or the most popular article on your site.
But, whatever you do, make it as personalized as possible. If you are wondering how to automate messages on LinkedIn while still making them personal, the answer is through careful lead targeting and developing a custom campaign.
Each message should contain the recipient's name and the information related to their position or profile. But, if you use a flexible automation system, you will also be able to customize other parts of the message for each target persona, making your messages sound genuine, not like a robot sent them (even if that is the case).
Step #4: Follow-up When It Matters
While following up after sending a message might seem spammy if you have something important to share, do it. In fact, the recipient might even be glad if you've reminded them about something important, such as an expiring sale on your site or an event they can attend.
But, following up can be spammy if you do it too soon or too often. Therefore, make sure to follow up only when it matters, and wait at least 24 hours before doing anything. Also, make sure you have a system that can detect replies, which would prevent unnecessary follow-ups that could ruin your conversion opportunities.
Step #6: Send Lead Magnets
Having many LinkedIn connections is fantastic, and you can make sales solely through LinkedIn messages, but there's one thing that will always stay relevant – email marketing.
Getting email addresses will let you contact prospects directly. You will have those emails even if something happens to your LinkedIn account or the platform itself. Plus, if someone was willing to write their email address in your lead magnet, they are probably more interested in buying from you than the person who just accepted your connection request. Especially when you start nurturing those leads and slowly bringing them through your sophisticated sales funnel.
And don't underestimate the power of emails, even in 2021. You should take full advantage of it by paying special attention to details such as email signature marketing. As your email list grows, the number of eyes on every single of your email messages will increase too, and the importance of those small tweaks will grow exponentially. Plus, that signature is a part of every single of your emails, and it matters more than it first seems.
Step #7: Automate LinkedIn Posts
An active profile will get attention, which is why you should do your best to post regularly. While this doesn't have to be 5x per day, you should try to post something once per day, or at least a few times per week.
AWhile LinkedIn is a business network, that doesn't mean you can't use content from other channels as well. Repost articles from your site, or add pictures from Facebook or Instagram. You can use tools such as IFTT to automatically post content on LinkedIn whenever you post it on your other social media accounts.
Step #8: Close Deals Manually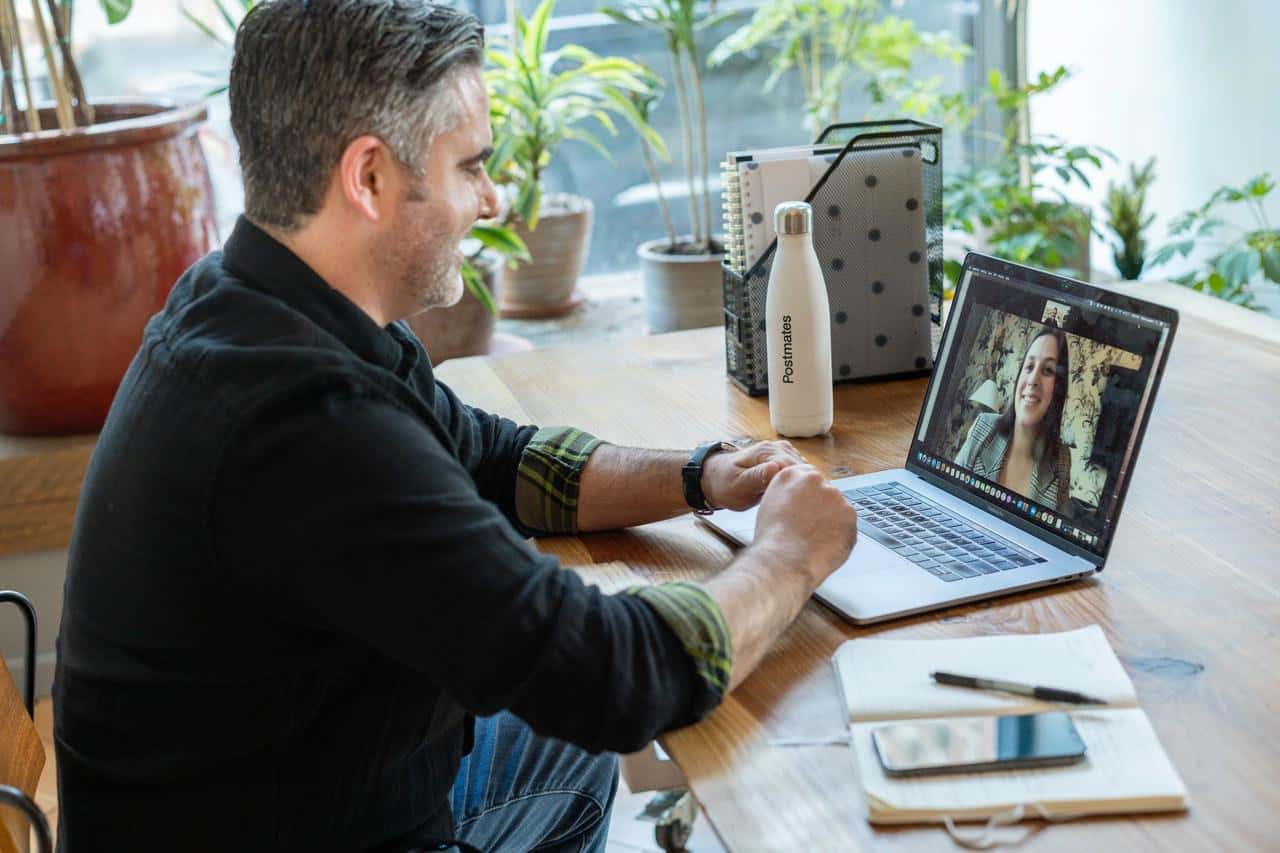 We have mentioned this one briefly before, but because it's so important, it's worth highlighting again. Automation is awesome, and it saves you a ton of time you would waste on repetitive tasks so you can focus on what's important – closing deals. This is where you need to shine, and can do a better job than automation software.
Before making that final pitch, do your research, and get to know the potential customer. Automation "warmed up" the lead – now it's time to send them a unique proposal. Here you need to pay special attention, which is why it makes a lot of sense to use proposal software that will help you create tailored proposals for each of your potential clients. That will leave an excellent impression on the prospects, as it will show that you pay attention to details, making you look more professional.
Final Thoughts on LinkedIn Automation
Proper LinkedIn automation will save you so much time you would waste on needless repetitive tasks that it will pay off big time almost immediately. You will have that time back to do things you do best – closing deals and doing the actual work you are known for.
We hope that our 8-step LinkedIn automation guide for businesses gave you enough ideas to jump into the world of automation. You don't have to implement all the steps at once, nor do you have to implement them in the same order. But, whichever step you choose to apply has the potential to pay off big time in the long run.
For that reason, we recommend you to try automating repetitive tasks, as it will make your life much easier, on and off LinkedIn.