Social media marketing is one of the most important channels for business growth and a critical aspect of e-commerce. Many merchants do not understand how to make use of social media. They post on Instagram occasionally, and their team behind the scene does it for them.
Social media and e-commerce are linked to your industry product and service. For making sales, an online store is not enough. Merchants may build the store and see ups and downs when time passes. But being active on social media helps everyone to be famous and successful.
As per the research, spending three hours per day on social media gives you many benefits compared to those who do not. Social media offers many opportunities to grow your email list, attract new customers and build a brand presence. There are many tips on how social media increase sales and many companies are applying these tips with a huge budget.
If you are looking for these, I have mentioned them below, from which you can take advantage whether you are a beginner in the field or already working as a famous marketing manager.
Improve Your Social Media Customer Service
As per the research, 86% of the people will hesitate to purchase from a brand with negative reviews. These reviews come from a customer who either don't like products or services. If intentionally or unintentionally you have made any mistake, try to connect with your customer through messages.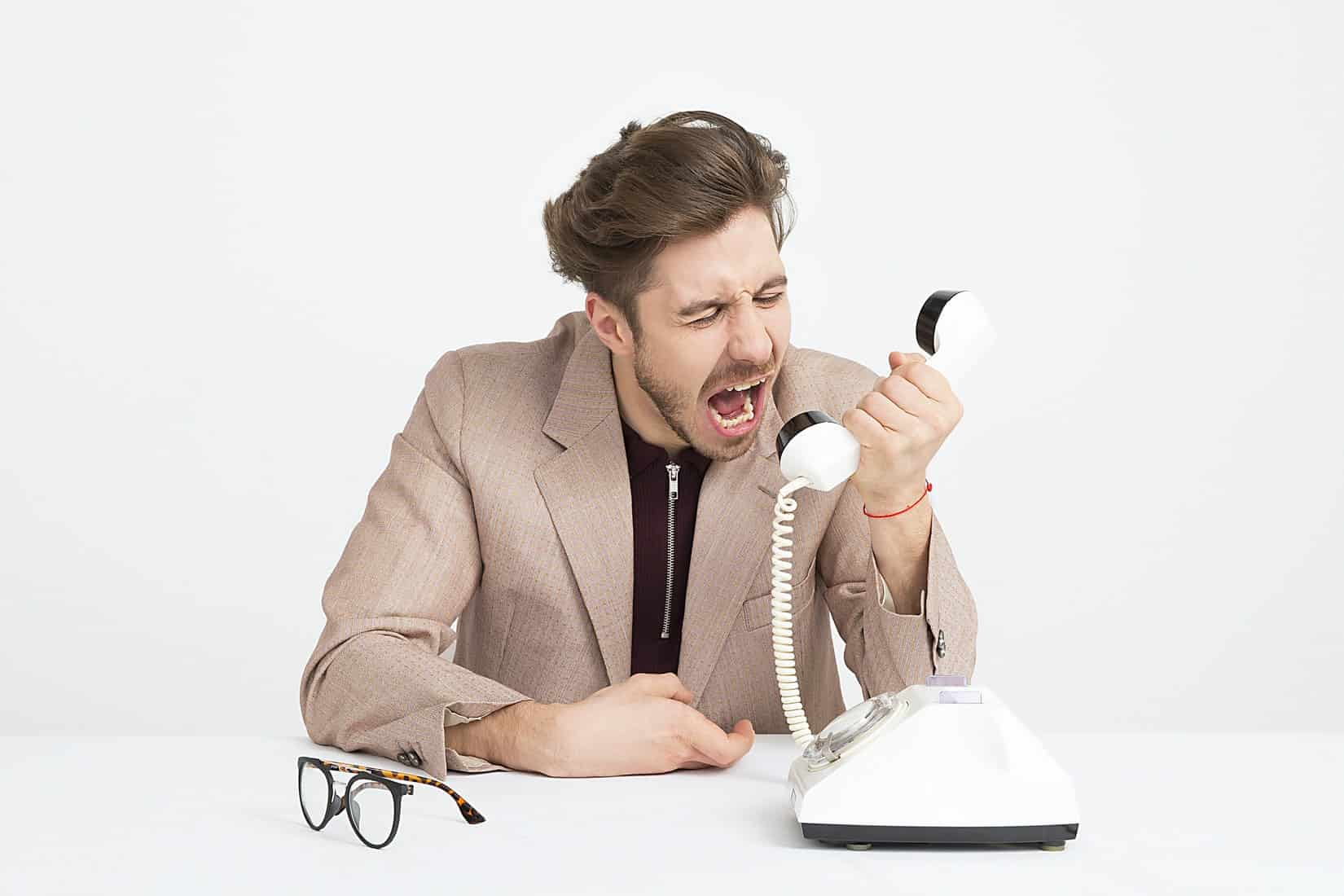 Not answering complaints to your customer is something really bad for your brand. People always check the increasing number of followers on social media and unanswered comments on the post. And this will influence your customers to see whether you are reliable or safe to purchase from your brand or not. See how a customer query has been resolved very smoothly.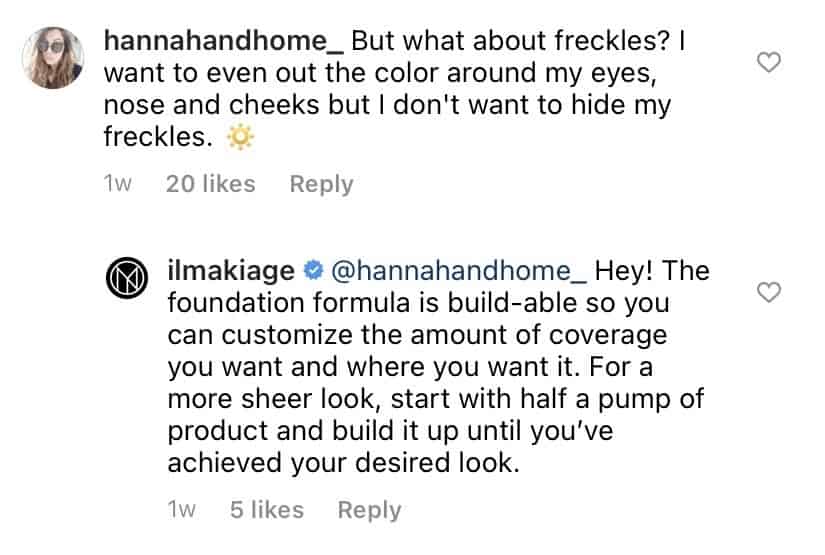 So if you want to improve your social media service, try to answer all the questions through messenger, emails and comments on the post. It will also increase the bond with your customers.
Post Content Consistently On Social Media
If you have trustworthy customers, they will definitely read the content you post on your social media profile. They will love reading ideas and thoughts you share. What you have to do is create content that is about your brand's lifestyle, products, services, missions and goals you need to follow.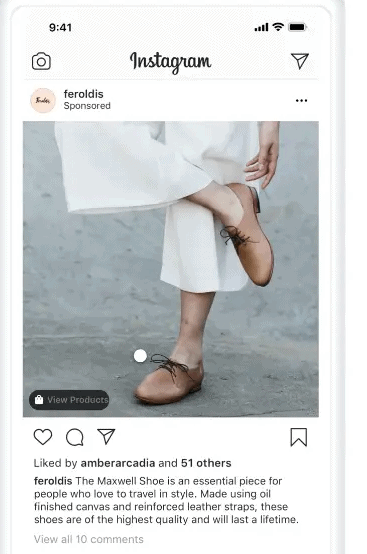 Make sure not to limit yourself to few content types. For your social media account, you can check different categories here:
Add Product Images With Links
Have Product and Service Reviews From Your Customer
Social Contests or Giveaway
Deal With Sale or Promotion
Add User Generated Content
Behind The Scene Images
If you don't know how to leverage user-generated content and want to learn about it, then you can stalk other's brand social media pages. You will find multiple topics and ideas about generating content. It will really help you in making a good decision.
Go For Discount Landing Pages For Lead Generation And Email Marketing
If you create a landing page offering your e-commerce followers discounts and deals for generating the lead. Instead of giving them an expensive rate at first, you can give them 10% to 20% discounts on their first order. If they browse your website without purchasing anything, you can use email for retargeting them and bringing them back to your site.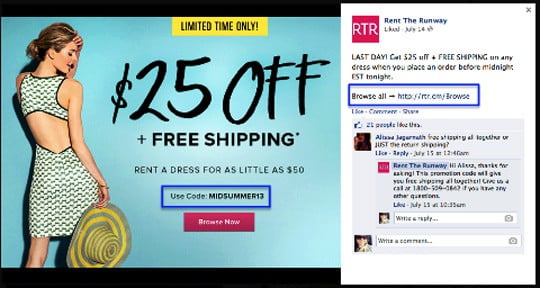 Discounts always help customers to jump into the brand and start purchasing. Also, build a good connection at first so that you will be able to bring them back to your store again.
Update Your Social Media Profiles
Running a social media profile is tough, but you can earn your customers and connection there if you maintain it effectively. Customers are waiting for you to give them up to date information. For Example,
Get in contact with you
Check if you are a reliable e-commerce brand
Learn how to shop from you
It is also essential to update your emails, phone number or contact form if you have changed them in case of emergency. Check the below-shown checklist that you need to see when it comes to updating.
Update Your Old Posts
Facebook and Twitter have the option to pin your content, and it will always come at the top of the page. Through this, you can update your content timely. Also, check when you are getting lose and having problems in your business. Do update according to the required business need.
Update Your Bio Picture
It is clear that your social media bio directly represents your brand. When a customer visits your page, he/she will first check the bio picture. They will see whether it's a professional image or not. And it is human nature that we first go for the visual things compared to the words. If you have not changed your old picture, then it's time to do it now. Take a beautiful recent picture and immediately update it.
Update And Track Your URL Link
It is good to update your old links and check google analytics that helps you to see e-commerce sales and activities. For details, you can go for the ways to use Google Analytics for E-commerce.
Update Your Social Media Cover Page
If you want to get a good impression from your customer, then update your cover image. You can change themes or edit pictures that you want to add. Through this, customers will get to know that you are connecting with them and changing photographs as per the theme.
Host Giveaways
Sometimes, providing free gifts to your customers helps you build brand awareness, increase sales, and allow brands to track into the niche. As per the research by dissertation writing services UK, 89% of industries are using video contests to promote their product and services. It has become an efficient part of social media strategy nowadays.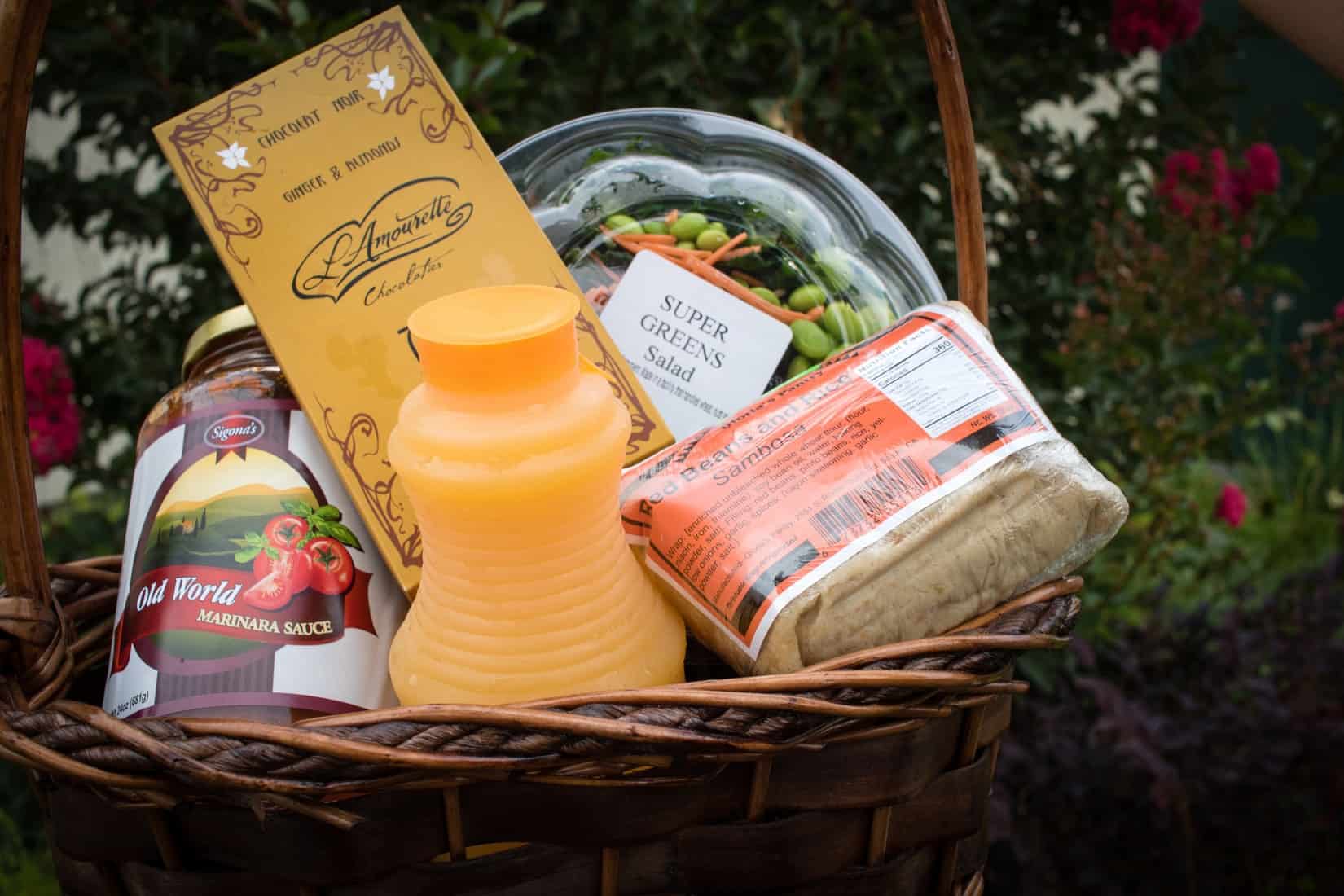 Here you will find some rules for a giveaway that you need to keep in mind when it comes to branding your business.
The proper way to decide winners
Use of correct terms while introducing giveaway
Clear guideline for an audience who want to enter in this
Also, let the audience know how you will deliver the prize.
You need to include participation restrictions
Choose goal effectively for your Instagram giveaway
You should follow Facebook and Instagram contests guideline
Invest In Social Media Ads To Get More Sales
We cannot deny that organic traffic is slow as compared to pay per click. And we have seen people shifting to PPC for the immediate result. No one can disagree with the fact that being orientated on paid growth can lead to a high follower count. All experienced social media managers always suggest keeping a healthy balance of paid and organic growth for an effective social media strategy.
To measure your social media ROI, you need to set a budget first. If you are new to this and just trying it for the first time, learn some social media ad landscape, especially from Facebook. It ranks as one of the highest pay to play social media platforms. You will definitely rank higher by using amazing tips and tricks, and your investment will be paid off.
Create Social Media Strategy For Your E-Commerce Store
An E-commerce store is one of the most ignored parts when it comes to social media strategy. We may talk about influencer marketing ads and ideas for content, but we usually do not speak about e-commerce stores.
Many reputed firms are bad at maintaining social media pages because of no strategy. They just post the content and think it will go viral on their own. But obviously, it is not easy as eating a piece of cake. Using social media strategy for e-commerce stores without a plan is fail. You cannot do anything with publicizing your ideas and involving customers in them.
Of course, it is difficult but impossible for the one who is already running a reputed firm. Wherever you are standing, take a pause and start creating a social media page. It will be beneficial for you to run your business with social media page. You just need to give it the first try and start getting advantages from it.
Use Of Your Social Media Real Estate
If we talk about social media real estate, then we need to be a bit specific. Social media platforms like Instagram and Twitter allow you to add information and content regarding your e-commerce brand to be successful and reputed in the industry. You can all the features that benefit you well, like adding website name and link in the bio. It helps customers click on the button and see what things you have in your e-commerce store.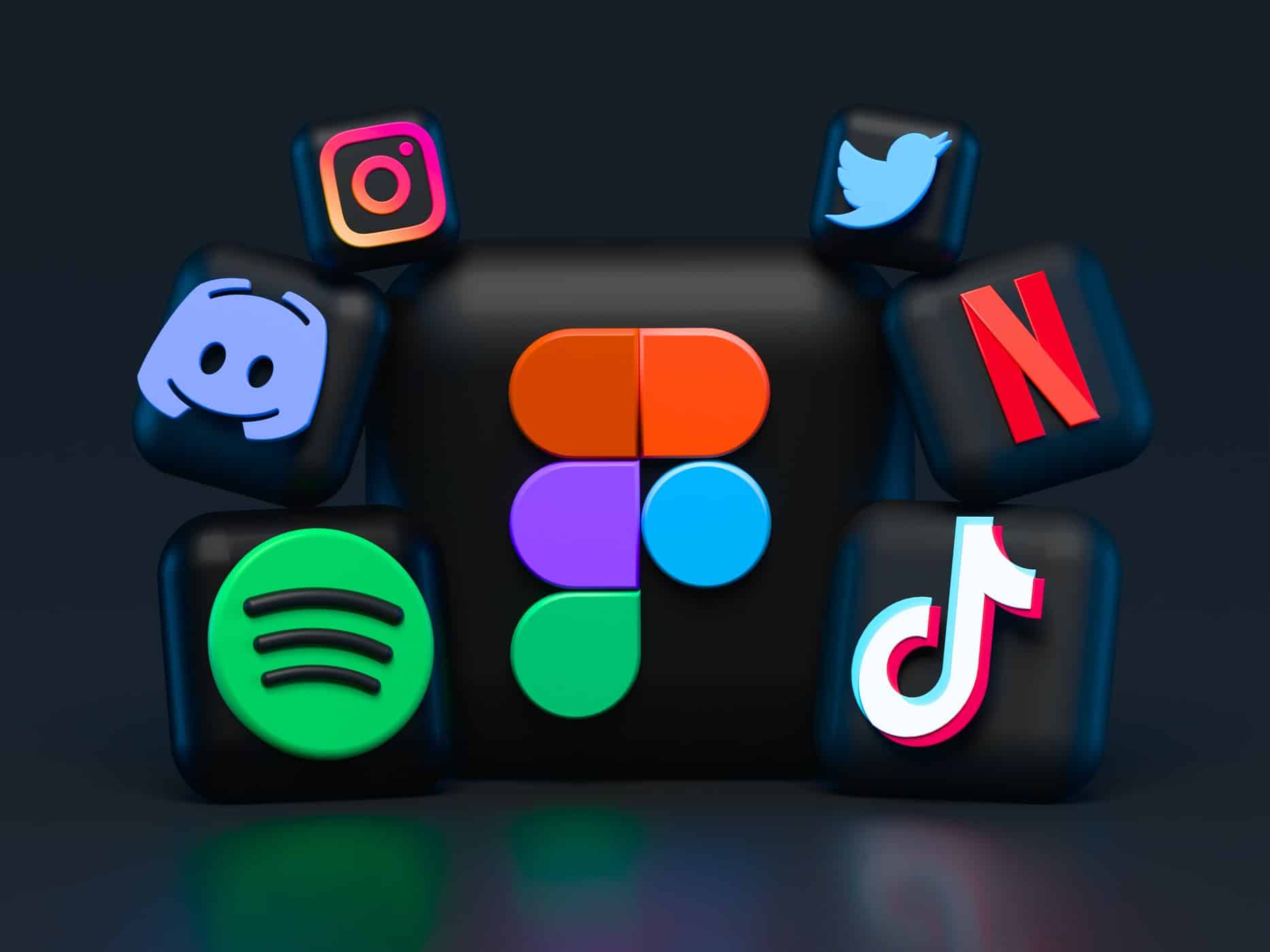 You can see social media real estate features here that help you take advantage of platforms like Facebook, Instagram, Twitter, and youtube.
Let's Talk About Facebook
You can check the business contact information form to fill it with your complete details
You can add opening and closing hours
Set your business category for the better option
Upload cover images and videos. And keep updating them
Do add your website and the location of your store
Do upload content to your Facebook stories
Always organize and optimize Facebook tap options for the being convenient
Go for automated replies to the messages you receive when you are offline.
Check Features Of Instagram
You can add links in the bio section
Do select CTA and content button on your profile.
Through your Instagram bio, always pitch your e-commerce brand.
With the live feature on Instagram, you can update your fans about your brand.
Keep the use of hashtags and tagging to connect with people who are following you. Also, answer the customer who tags you in a post.
You can use IGTV to sell products
You can also use Instagram for close friends to share exclusive content
Features Available On Twitter
First of all, upload a banner image to show your brand to the customers
Also, don't forget to add the website's URL
If you have added essential tweets, then pin them so that they can be shown on the top.
You can use the feature of going live to connect audience more efficiently
You will also find tweet polls and Q&A features; use them conveniently
Do add hashtags on your tweet as it gives a good impression
YouTube Features For Better Results
In youtube, you can add a website and social media links to the profile
You can comfortably go live on YouTube
You can create the best banner images representing your brand and easy for customers to recognize.
Adding keywords to your YouTube video is one of the perfect choices to bring the brand to the top.
Then upload banner image in a classy way
Also, utilize the sharing option after publishing videos on the platform
One of the amazing features is YouTube premier, from which you can take exclusive advantage.
You can story on their own and post it on YouTube
Final Thoughts on Social Media Marketing For E-Commerce
The above tips will help you to use social media marketing for e-commerce. You can get some basic and advance knowledge of social media. No matter if you are new to this strategy or already started working on it. Reading the guide will be beneficial for you as an individual.
Maintaining your e-commerce social media is quite challenging. But with proper planning and consistency in your run to business growth help in increasing sales, boosting customer connection and brand awareness. You can learn more to become successful in your hard work.