Think about the last time you made an online purchase. If you skipped straight to the review section to determine if the product was worth buying, you're not alone.
More consumers are relying on online reviews than ever before. As of 2021, 77% of customers always or regularly read reviews before purchasing from a local business. What's more is, 88% of consumers use reviews to discover a local business.
This data leaves no room for doubt – online reviews are crucial for business success.
So, how can your business get more reviews?
Simply waiting for your customers to leave feedback is not an option. Instead, a well-thought-out strategy will go a long way toward bringing in more reviews that you can then turn into authentic and compelling marketing material.
This article will help you understand the importance of online reviews and strategies to get more reviews on social media.
Why are online reviews important for your business?
Reviews, both positive and negative, are essential for a brand. Here's how they build more trust, encourage potential customers and lead to more sales and revenue.
Reviews provide social proof
Social proof offers your digital audience a reason to convert, i.e., make a purchase or a booking. By reading positive reviews, your potential customers feel encouraged by others who have already purchased from your brand, making them more likely to imitate the behavior.
Reviews are the most popular kind of social proof. They give your brand credibility and reliability. One way to add instant credibility to your business is by featuring real-time reviews and recent purchases or bookings on your website using a social proof tool like Engage from NiceJob. You can also ask for testimonials from your most loyal customers. These testimonials can then be featured on your social media pages and websites to build your brand's credibility.
Reviews result in increased revenue
Reviews can help you increase sales, but only if you continue to collect them over time. The more recent reviews you have, the better.
In fact, customers are likely to spend 31% more on a business with "excellent" reviews. Further, the more reviews your brand gets, the better, as businesses with an above-average number of reviews across review sites earn 54% more annual revenue.
However, negative reviews also have a place. Negative reviews help you build trust, present your brand as authentic, and help your customers see that you're open to critical feedback. The key here is to be courteous and genuinely concerned about solving a problem highlighted in a negative review.
Remember: whether you agree with it or not, the "customer is always right" adage rings true.
Reviews boost your brand's trustworthiness
Reviews are a powerful tool; they increase the public's trust in your brand. They are viewed as getting advice from a trusted friend. The person leaving the review has nothing to gain from telling you to buy the product, which makes their opinion more trustworthy than paid advertisements or other brand marketing. Reviews can help you build a sense of trust and security around your brand and encourage new customers to shop with you while existing customers vouch for you.
Reviews improve your search engine ranking
Reviews on Google improve search engine rankings and enhance your overall SEO. 53% of website traffic comes from organic searches, making it important for marketers to capture the attention of the audience in this channel.
While several factors influence search engine rankings, customer reviews signal to the search engine that your brand is reliable and an authority in your industry. Further, reviews also help your web pages get 'referral traffic', which is web traffic composed entirely of visitors who visit your site from links that appear on different sites and social media platforms.
Review responses show that you care
A TripAdvisor survey found that 77% of travelers are more likely to make a booking if the business owner personally responds to reviews. Frequently responding to customer reviews – both good and bad – tells customers that you care about the experience your business provides and are willing to engage with them in order to learn and improve.
It is important for marketers and business owners to always respond to both positive and negative reviews in a cordial and helpful manner. This helps make your business look polite, professional, and ultimately trustworthy.
As for suspicious reviews, it is best not to engage with them and instantly report them to the review platform. These are usually reviews posted by fake or anonymous accounts which might be operated by competitors or other malicious third parties looking to damage your brand image.
Reviews provide important feedback for your business
Modern businesses have to constantly compete for customer attention. This makes it all the more important for them to work towards improving their customer experience. A top-notch customer experience helps your business retain more customers and, in turn, earn more revenue. But how do you get there?
Reviews can give you vital insights into what's missing from your service or product, what customers' pain points are, and what can be done differently to make your customer experiences better. They help you gain much-needed perspective into a customer's journey with your brand and realize the gaps in it, which you can use to bridge these gaps and refine your customer experiences to suit your customers' needs better.
Crafting and perfecting the customer experiences that your business provides is a continuous process. You should have effective feedback loops in place that give you constant access to first-hand customer feedback. Doing this can help you ensure that all of your customer-facing processes are always in check.
Reviews provide word-of-mouth marketing
Depending on the size and scale of the business, companies can spend 2-10% of their annual revenues on marketing. Running extensive digital marketing campaigns isn't a luxury but rather a necessity for modern businesses looking to survive and thrive in today's cut-throat landscape. This competition makes businesses often underestimate an important and virtually free marketing tool – word-of-mouth marketing.
Word-of-mouth marketing is when an existing customer who is happy with your service recommends your business to their circle of friends and family or even a community of strangers online. Reviews are an excellent way of getting some word-of-mouth advertisement going for your business, making them a great addition to your marketing toolset.
The importance of building a relatable brand
New-age customers prefer shopping with brands that don't just have concrete values, but an engaging story and a defined goal that they are working towards. The internet has ushered in a golden age of retail where every business, no matter how small, gets to reach millions of customers around the globe. This makes it important for businesses to craft a relatable and engaging brand around themselves that can help them capture the attention of their consumers. But, how exactly can you do this?
The key idea here is to regularly interact with customers and make your brand an integral part of their value system and day-to-day activities. Social media is especially good at allowing brands to influence consumer behavior significantly by engaging with them regularly. Allowing customers to review your business on social media sites and replying to these reviews makes consumers feel welcome and important. It helps them develop a closer relationship with your brand and its core values. Some of the world's leading brands, like Wendy's and Sony Playstation, regularly reply to tweets and comments on their social media pages in order to engage audiences better.
The potential for reviews to help make your brand more relatable and marketable keeps growing every day.
How can you get more reviews on social media?
Now that you know the importance of reviews for your business, how do you get them? Here are some ways to attract memorable and impactful reviews on social media:
Ask for feedback
The simplest way to get reviews is to ask for them, whether in-person or online. However, picking the right moment to ask customers for feedback is essential. Consider asking for feedback when:
The customer buys your product for the first time
You finish delivering a service
The customer reorders a product
The customer tags your brand on social media
The customer is exiting your physical store
The customer opens your app
While asking for feedback, you should always be clear about your motivations and stress the importance of user reviews for your business.
Offer incentives for writing reviews
Offering rewards is an effective strategy for encouraging customers to leave more reviews. Incentives can take various forms, like discount coupons for future purchases, gift cards, or freebies.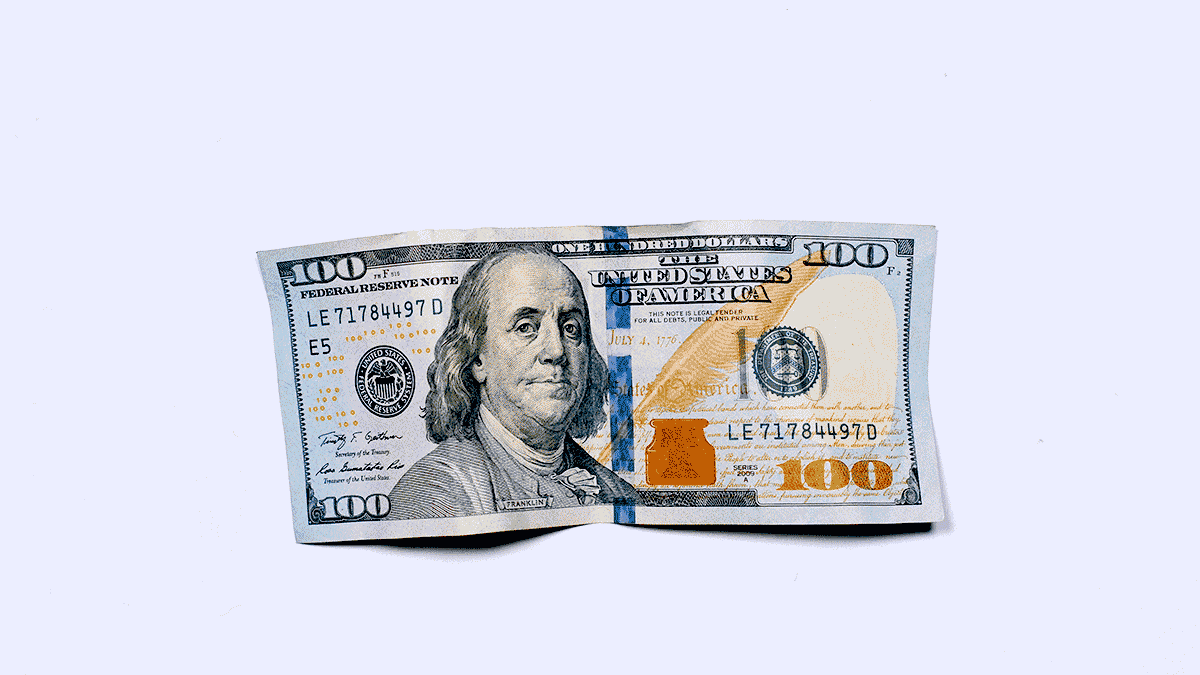 The incentive for writing a review should be clearly disclosed and provided, even in the case of negative feedback. This increases your brand's trustworthiness to potential customers.
Feature offline reviews on your social media handles
Getting customers to leave reviews is not enough; you need to showcase them on social media to achieve maximum impact.
Use attractive visuals to make the review more appealing. To do this, you can get a graphic designer to create an eye-catching video or image format with your branding that you can use to share customer reviews. You could also use a reputation marketing software that helps you collect and distribute reviews. Or, if you have a smaller budget, you can design your own template on tools like Canva.
Once your reviews are ready to share on your social media, you'll want them to show up in front of your potential customers. Here are some ideas on where you can share those shining reviews:
Reshare customers' posts
Regularly monitor social media to see if customers have posted about your brand on their personal handles. This could be in the form of tweets, stories, or posts, depending on the platform.
Resharing these through your brand's account ensures that your audience of potential consumers reads the positive feedback. Resharing also encourages more users to create content about your products or services with the hope of being featured on your page. Remember to always thank your customers for taking the time to post about your brand!
You can also curate and customize customer reviews through NiceJob's Social Sharing feature. It allows you to turn basic reposts into impactful pieces of content tailored for your audience. Moreover, you can fix typos, change the background, and add your own captions.
Explain to your customers how reviews help you provide them with a better customer experience
It is always beneficial to be direct and transparent about the way your business operates. You can start by briefly explaining to your customers how your feedback loop works and how their reviews help you realize and fill gaps in your customer service. Telling customers about the process helps them understand how they stand to benefit from reviews, which gives them an added incentive to review your products and services.
You can add a small note explaining your feedback loop right above the customer review section on your website or on the product checkout page. Be sure to start the note with a simple, eye-catching CTA like 'Help us help you!' This can help you capture customer attention better.
Share reviews to social media easily with Bulkly
Once you've received enough reviews using these strategies, you can post them to social media platforms with Bulkly.
Bulkly allows you to schedule social media posts in advance, freeing up your time for other critical tasks. It also enables you to recycle your updates, schedule video posts, and randomize hashtag usage for maximum reach. The platform can be used by in-house marketing teams, agencies, or solopreneurs.
We've scheduled over 1 million posts for the smartest social media marketers in the world. Sign up for a free seven-day trial to see the difference for yourself.