Successful sales depend – among others – on the selection of suitable targets and their consistent contact.
The larger the customer pool, the more time should be invested to get in touch with prospects who even consider purchasing. After all, demand generation is the crucial aspect of any successful digital marketing campaign.
To help you out, this article presents advice and tips for demand generation in key areas.
What Is Demand Generation?
Demand generation is an activity that marketers undertake to drive awareness and interest in their product or service. Their main aim is to build a predictable pipeline to expand their business.
It includes all your marketing and sales initiatives from all touchpoints in the journey that customers take.
Unlike in the past, modern-day demand generation marketing does not end with just creating demand for sales. Nor is it about forcing demand or duping people into purchasing products or services they won't require.
Instead, demand generation marketing offers the correct info to the right people at the right time. The marketers promote only what befits their ideal consumer's requirements.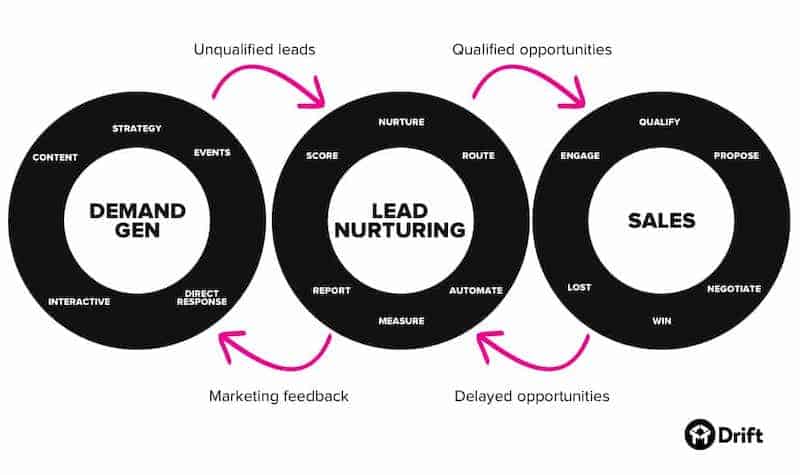 Difference between Demand Generation and Lead Generation
Some people are confused between demand generation and lead generation. If you are one among them, let's clear the confusion once and for all.
Demand generation raises awareness or creates demand for your products or services. While undertaking this activity, you should focus on building trust, improving your reputation, and making people want to do business with you by choice.
Here, you should be focusing on content marketing, which further includes email marketing, blog posts, downloadable resources, and more. These elements will aid in placing you as a thought leader.
However, apart from creating and generating interest, you should not be asking your audiences to offer contact details at this stage.
On the other hand, lead generation focuses on converting the audience into leads. In this stage, you will need to get the contact details of your engaged audience members whom you think will buy from you in the future, readying them to move onto the lead nurturing process. You can implement gated content, webinars, product demonstrations, and free trials.
Tips for Quality Demand Generation
1. Provide a free lead magnet
A lead magnet is a content piece that you give out for free in return for your visitor's contact info. It could be a free ebook, guide, or access to special content.
When you create something of value that your audience has to opt in to get, you get info about them in return. You can use the information to understand your audience and product-market fit better and offer a solution that meets their requirements.
For instance, OptinMonster offers an ebook as their lead magnet.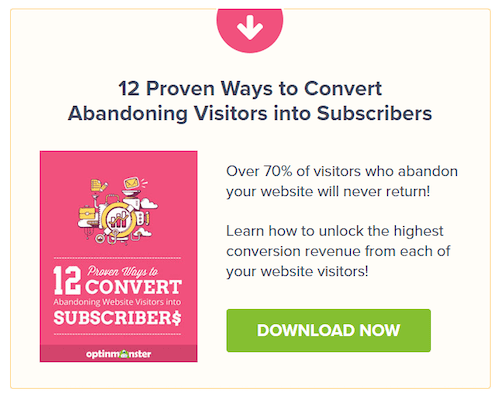 When users add their info, such as name and email address, the download link is made available to them.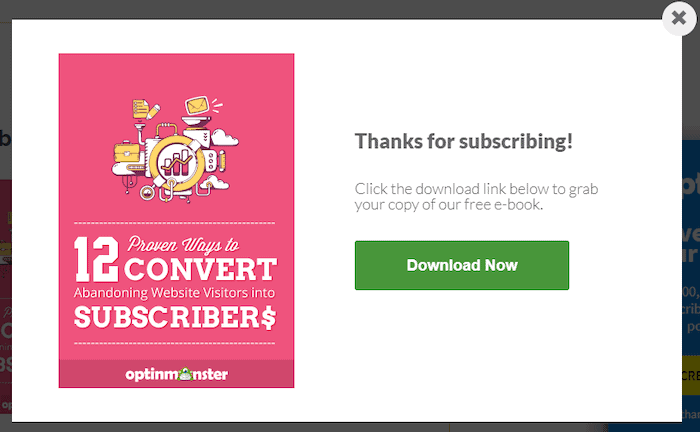 You can also emulate this strategy to crop up your demand generation.
2. Use lookalike audiences on Facebook
A Lookalike Audience will help you reach new prospects who are more likely to deal with your business, as they share similarities with your existing top customers.
You are free to choose the size of a Lookalike Audience. But note that the smaller the audience, the more closely they will match your source audience. Facebook recommends a source audience between 1,000 to 50,000 people.
For instance, sunglasses retailer 9FIVE came up with an international Lookalike Audience based on existing customers in Canada and Australia to expand their US campaign to both countries.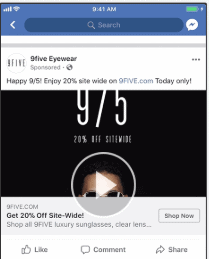 They also segmented the ads per region and targeted exclusive dynamic ads. This strategy helped them to lower the cost per acquisition by 40%. As a result, they ended up reaping 3.8 times the returns spent on ads.
3. Partner with the right influencers
Millennials these days rely heavily on influencer recommendations. So, you are missing out on plenty of potential customers if influencer marketing is not a part of your social media marketing goals yet. And even big brands are using influencers to promote their products and services these days.
For instance, even Tinder uses influencer marketing to reach their target audiences. They partnered with young, hip, and the cool crowd of Instagram and TikTok to grow their outreach.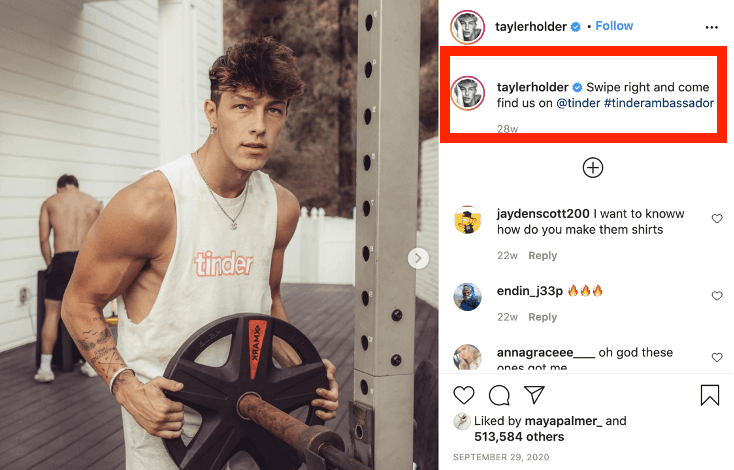 When people see that their favorite influencers are using a brand, they will willingly try it too. However, when you pick your influencer to promote your brand, ensure that the influencer you choose has very engaged followers. The influencer should also align with your brand.
Note that an influencer with a bigger following is not always better. It is because micro-influencers are seen to have higher engagement rates as compared to more prominent influencers. Micro-influencers can build more personal relationships, and thus they are seen as more relatable and authentic, making them perfect for demand generation.
Influencers with 10k to 100k followers are ideal for reach and engagement.
4. Leverage display remarketing
Many marketers use remarketing to boost conversion rates. But you can effectively use it for building brand awareness.
Google ad retargeting lets you maintain a connection with your target even after they leave your website.
When you present your display remarketing banner ads to visitors, it will increase brand exposure even when they are not on your site. Your audience will trust you more and will be more willing to buy from you.
Here's how Nike uses remarketing ads.

Seeing their remarketing ad, the target audience will most likely browse several pairs of sneakers. Their ad also has a call-to-action button.
5. Invest in content creation
Creating a stellar content marketing strategy is crucial when it comes to demand generation. Your demand generation content should target consumers who could gain from coming to know about your product or service and draw them to your funnel's awareness level.
The content should target even people who are unfamiliar with your products and are not sure they require them. You should make people more conscious that there are other options to what they are using at present.
Your content should be more relevant to your customers, and it should be able to address different problems with your current marketing strategy.
As per Leo Widrich, co-founder of BufferApp, the app acquired 100,000 customers via guest blogging. And that too, in nine months alone.
Ensure everyone in your team is tuned into the content goals during your daily meetings. This will also make sure quality content is being consistently produced.
6. Use the right email marketing strategies
Email marketing is an effective demand generation strategy since it allows you to reach out to existing followers regularly.
However, sending email newsletters and calling it a day isn't enough. You have to follow effective email marketing practices, such as list clean up, use enticing subject lines, add eye-catching CTA buttons, and create relevant content.
Here's an example from Casper, an ecommerce brand that sells sleep products online.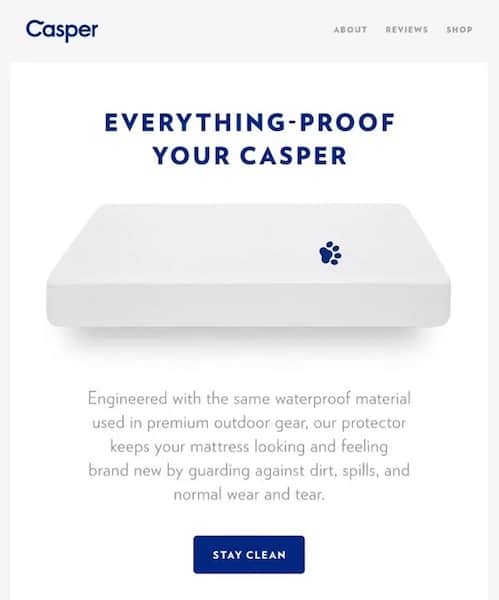 They know that the concern of their buyers is to keep their bedsheets clean. So, they addressed the concern in the email copy and created a CTA that supports it.
While creating content, ensure that it is something your readers want to read. Plus, make use of relevant keywords related to your industry to drive the point home.
Pro-tip: If you're catering to a large audience and a significant number of customers, ensure you've set up and optimized your business email. The last thing you want is your email marketing campaigns suffering due to bad hosting.
7. Use lead scoring
Lead scoring is the practice of assigning values, usually through numerical points, to every lead you generate. The lead score can be based on aspects like the professional info your leads have shared with you and their online and offline behavior. It aids sales and marketing teams to focus on high-quality leads that are more likely to convert.
For instance, if a lead browses your website, you may allot two points. For downloading an ebook, you may assign five. If your lead responds to an email, you may allocate 10.
When a lead has accumulated sufficient points, you can pass them to the sales team for follow-up or drop them into a more accelerated program to nurture them.
Since lead scoring is not a one-size-fits-all practice, your business will have to design your own scoring strategy that suits your objectives and targets.
There are different lead scoring models you can follow. If you look at the Hubspot Lead Scoring model, it follows a predictive lead scoring model. Using machine learning, they sift through many pieces of data to discover the top potential leads.
Their automated system updates and optimizes the process over time, making everything easy. The tool is also customizable.
8. Consider sweepstakes and contests
Contests and sweepstakes are excellent ways to feed the funnel, generate demand, and create new leads. With contests, the winner is chosen via set criteria. On the other hand, a person needs luck to win sweepstakes, as the winner is chosen randomly.
Once you have established your marketing goals and your team is on speed dial, you can exploit the benefits of both. They will get you new leads in the funnel, plenty of shares, increased web traffic, an increase in demand, and new brand ambassadors.
When Dove organized a selfie contest and gave away the grand prize of a spa experience for two people, they witnessed tremendous response.
The company asked the participants to click a picture of themselves with a Dove Beauty Bar in their hands. They were made to submit the picture into the comments section of the giveaway post on Facebook. They were also asked to nominate a friend to enter the contest.
As a result, they received many entries, increased comments, and likes and shares that organically boosted the Facebook post, increased UGC, and brand awareness.
And not just B2C businesses, even B2B and SaaS businesses can follow this tactic and grow SaaS business with social media marketing.
9. Conduct webinars
Webinars can help you effectively connect with prospects across different stages of your marketing funnel. As per a study, 58% of demand generation marketers say webinars are the most effective strategy for top-of-funnel engagement.
You can use webinars formats such as Panels, Presentation webinars, Interviews, and Live Case Studies to drive conversations. Luckily, the market is now inundated with some great webinar tools that make the task of conducting webinars relatively simpler.
For instance, here is how Shopify uses webinars to convert anonymous blog readers into leads.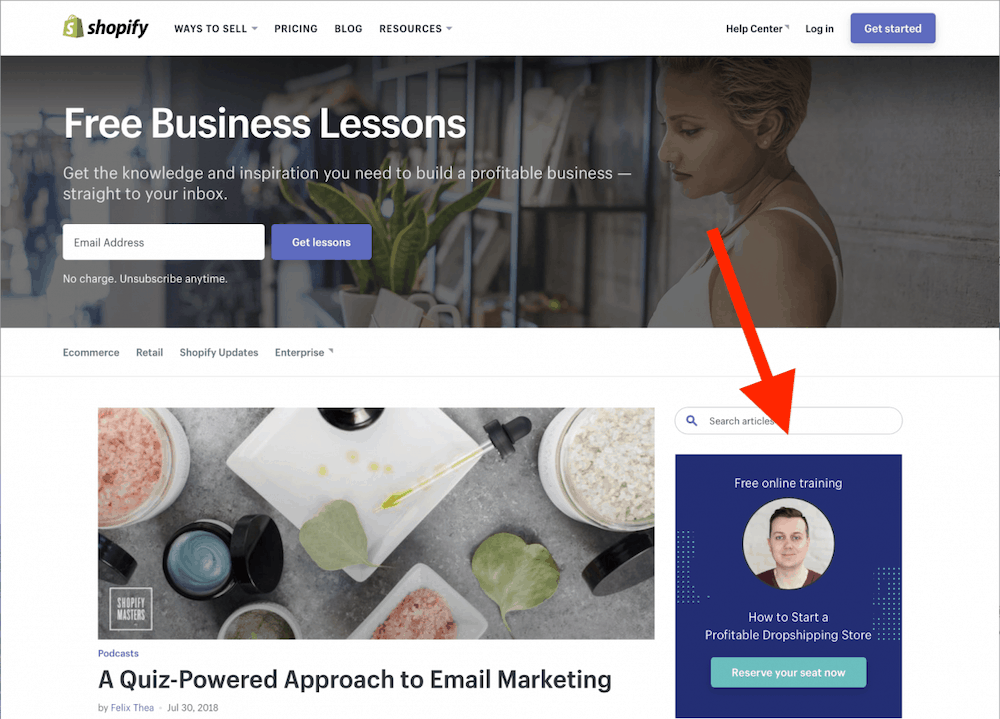 They use the sidebar on their blog to promote a webinar that begins within minutes. The countdown clock creates a sense of urgency, and it drives people to sign up right away for fear of missing out.
Though it is not a live webinar, the countdown resets itself to 15 minutes after the timer hits zero. The content is also on an evergreen subject that e-commerce entrepreneurs have to battle with, so it is never out of date.
And the best part is that you can find success with this strategy even when many people are working from home due to the COVID situation.
10. Create strong PR campaigns
Effective public relations will help your business communicate messages to a broad audience and increase your brand awareness while promoting your brand value.
The crucial elements you need to consider while developing a strategic PR campaign include:
Understanding your target audience
Setting realistic goals
Developing a message
Knowing your competition
Creating relevant content
For instance, recently, Carlsberg organized a PR campaign to urge beer lovers to stay home during the lockdown while mixing safety with pleasure.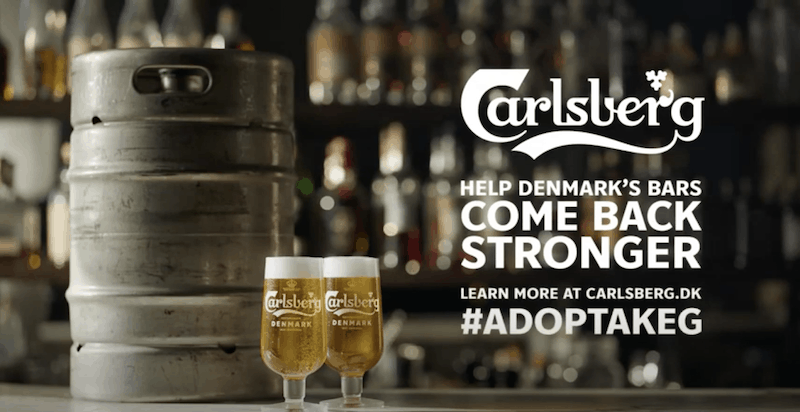 Since bars and restaurants are shut down, the brand's Adopt a Keg campaign let their customers in Denmark scan beer cans they purchased in stores. The customers have to scan four beer cans before the virtual keg is filled. They can then redeem it for two beers once the bars and restaurants open.
How Do You Plan to Bolster Your Demand Generation?
By following these tips, you can set your marketing strategy on the path to success and plan to increase your leads.
To make the best use of your investment, you must develop a strategy for demand generation before you begin any marketing efforts. This will save you time, produce better results, and indicate precisely where you should spend your budget dollars.