You can use technology as a marketing tool to communicate with your customers. Many businesses use email for their marketing because of the sheer number of people that use that platform. However, even if a business develops the best email marketing strategies, they miss out on the benefits to combine social media and email marketing.
People sometimes view social media and email marketing as separate and they don't consider having them work together. However, you can bring these two markets together to build off of each other and to benefit your company. Look over these five powerful ways to combine your social media and email marketing so that you can use them in your business.
Use Social Media to Earn More Sign-Ups
You can use your social media accounts to encourage followers to sign up for your email newsletters (Don't have a newsletter? Here are some of the best email marketing services). Many of your social media followers may not know about your newsletter, so you should remind them.
You can always include a sneak peek of your newsletters through your social media accounts. Mention some content in your post or share an image of your newsletter. This will give your followers an idea of the content you create for email newsletters.
However, as you promote your content between your channels, make sure that you keep the content different from each other. No one wants to get a social media post through their emails and they don't want a long message in their feeds. Create different content so that people will get new information when they join both of your channels.
Encourage Subscribers to Share Your Newsletter
If you want to expand your newsletter, you need to ask your subscribers to share it on their social media accounts. You can easily add share buttons to your newsletters so that people can click on the buttons and easily share it with their friends. Social media remains an important part of company exposure.

As you can see in this image, social media increases exposure, generates more traffic and leads, and increases your sales. Since it has such an impact on your business' metrics, you should ask your email subscribers to share your newsletters. This will help you to gain these social media marketing benefits through your email marketing.
On top of this, you can set up referral codes for your newsletter. This means that each customer gets a referral code assigned to them and when someone they know signs up for the newsletter, they get rewarded with discounts or store credit. This gives customers extra incentive to share your newsletters, so make sure to give them some type of reward for their referrals.
Use Social Media Tools for Signups
Many social media platforms allow businesses to set up lead ads on their websites. Lead ads allow customers to click on the ad, fill out their information, and send it to the business. This simplifies the process for customers since they don't have to navigate all the way to the business' website.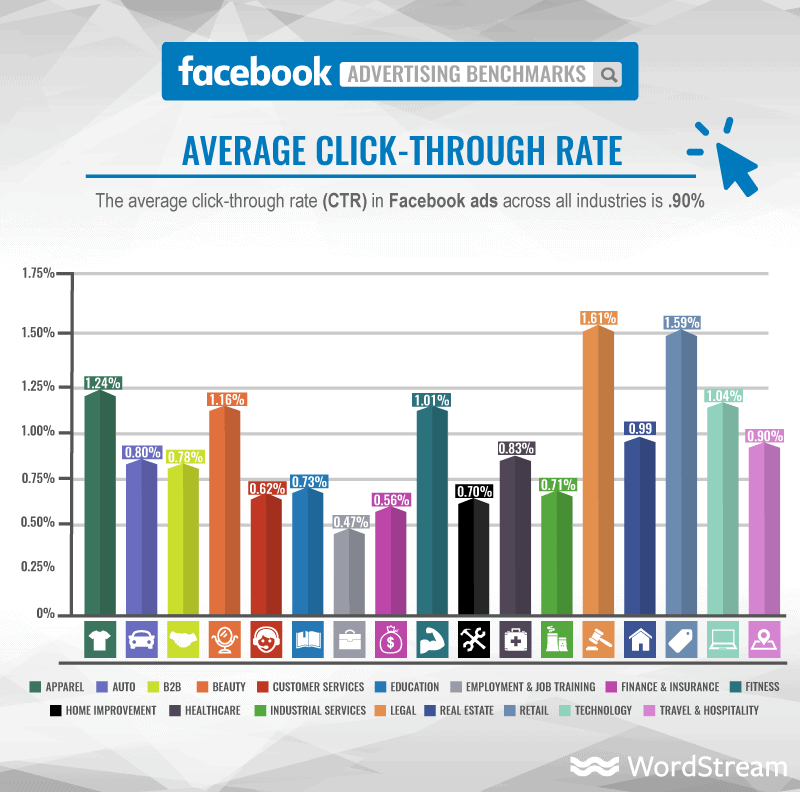 Facebook ads average above a nine percent clickthrough rate when you include all the different industries. As you use Facebook lead ads, you can improve your posts on your pages and lead your followers to your email newsletter. From here, they can hear more about your business and continue to communicate with you.
You can use Facebook lead ads to target your customers and similar audiences. As you create posts that advertise your newsletter, you can also have those lead ads appear for people that fall into your audience's demographic. This should help you to convince people to join your newsletter, open your emails, and shop on your website.
Facebook lead ads may seem simple, but they can bring in more revenue for you through higher exposure.
Invite Newsletter Subscribers to Follow Your Social Media Pages
You can always invite your newsletter subscribers to follow your social media pages. They may have forgotten about your social media accounts, so always include links in your newsletters to your social media pages. You can also include social media icons so that they just have to click on the image to go to your page.
Feel free to also show posts by customers that have shown off your products or added related hashtags to their social media posts. Featuring them in your emails can draw in customers in multiple ways.
Encourage them to make their own posts related to your business.
Build up trust with your customers.
Demonstrate the opinions of your customers to your subscribers.
When people see that you add customers' social media posts to your newsletter, they will try to make their own posts so that they can get recognition. On top of this, it also builds trust with your customers since they know that you will give them recognition. You can also show your subscribers that others trust and support your brand, so they should do the same.
This allows you to easily advertise your social media pages while supporting your customers and showing appreciation for helping your business to expand its digital marketing reach.
Use Snippets On Each Platform
While you should always keep the content between your social media posts and email newsletters different, you should also share small snippets between them. Give your social media followers an idea of the content that you send through email newsletters. Do the same in your email newsletters to try and get your subscribers to follow your social media pages.
These snippets should work as bite-sized teasers that attract your customers to follow you on the other platforms. Maybe you show off exclusive contests for your social media pages while showing discounts that people get in your newsletter. These snippets should make them want to follow you and to sign up for your newsletter.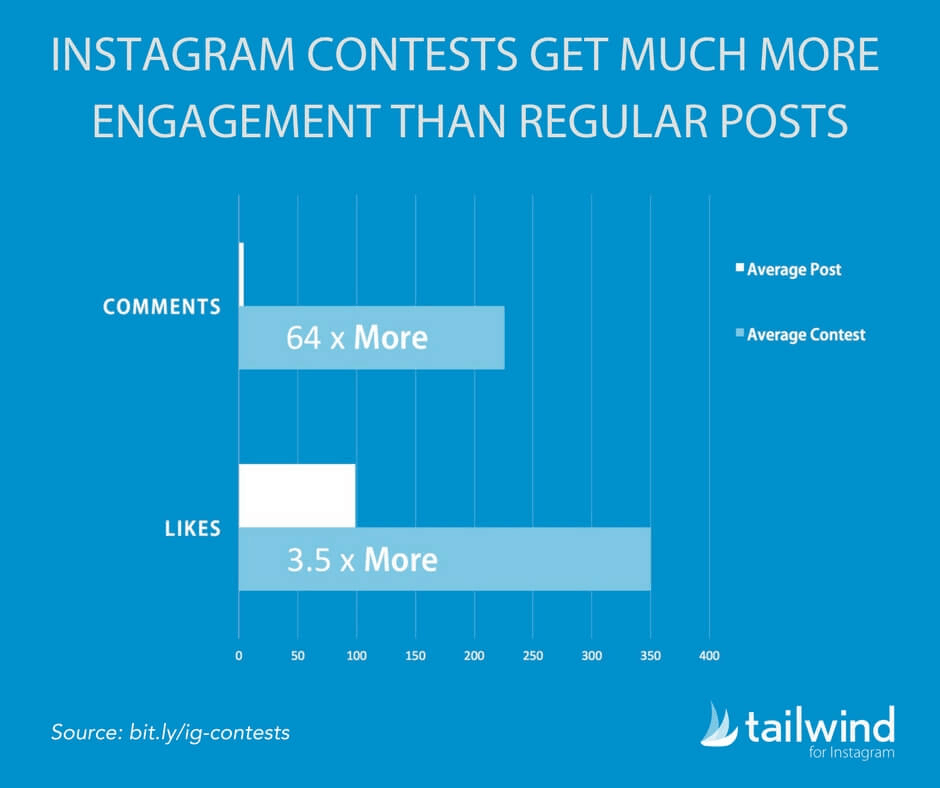 Many businesses like to incorporate contests or giveaways into their cross-promoting. This makes sense when you consider the statistics in the image above: if people can win something free, then the interactions increase. You can help either of your platforms to grow as you provide potential prizes for people that join your groups.
Keep it simple: if people join your newsletter after sharing your post, then they get entries into the contest. If they click the share button in your newsletter and join your social media page, then they also get entries. These simple invitations and snippets of information will help you to grow both your social media followers and email subscribers.
Final Remarks to Combine Social Media and Email Marketing
Your social media and email marketing may work effectively when separate, but your business can increase its metrics by bringing them together. Both work as powerful tools that can help a business to reach out to their customers. By bringing them both together, you can use these five powerful techniques to improve your digital marketing.
[starbox]